As you all know, I'm a fan of delicious fruit desserts. This classic Apple Tarte Tatin recipe is no exception!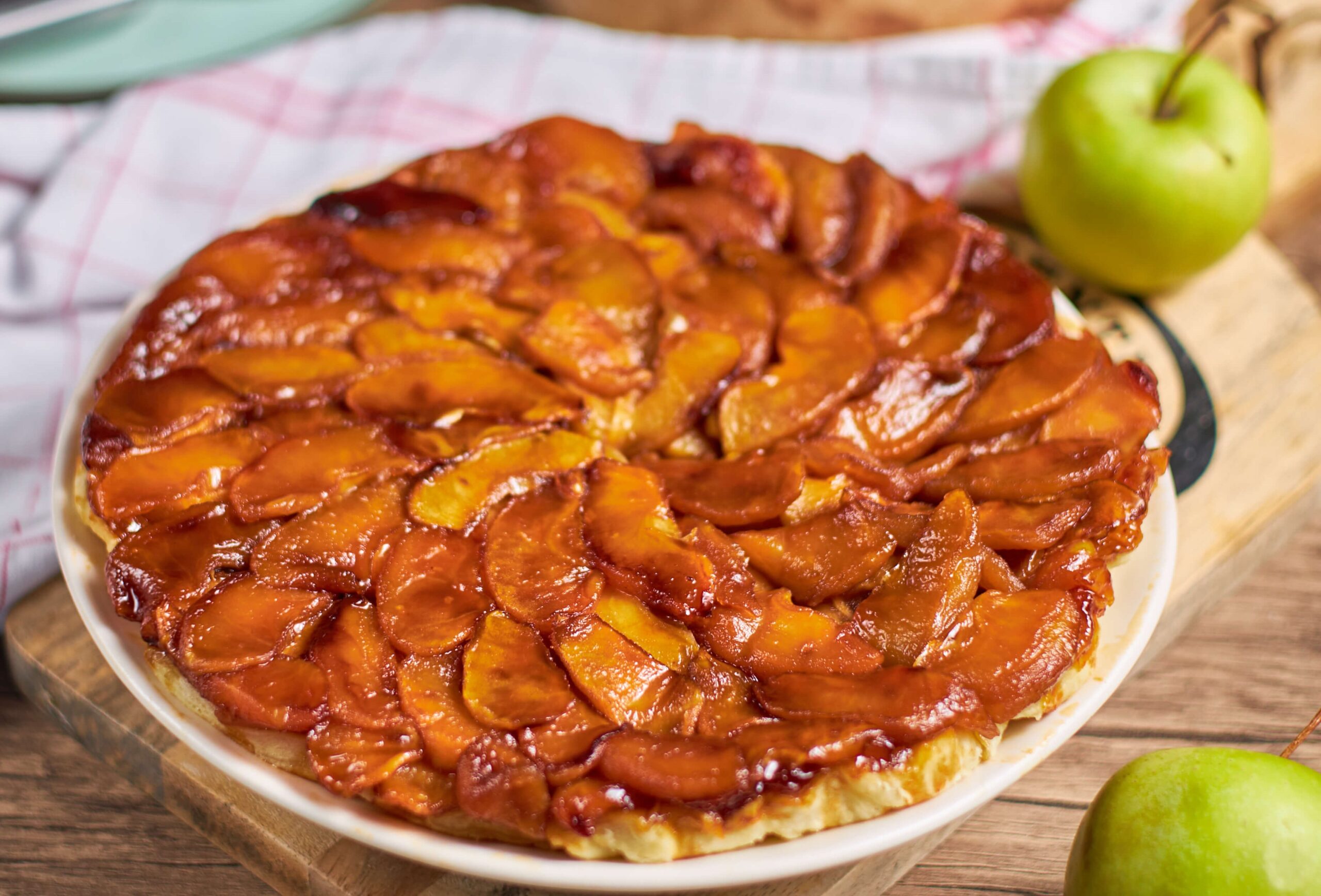 You'll enjoy the rich caramel taste from the tart apples. I usually order this at pastry shops, but I find that I enjoy it more when I make it at home.
We have affiliate relationships which means we may earn a small referral commission at no additional cost to you if you shop using our links.
What Can You Serve with Apple Tarte Tatin?
Whipped Cream
Vanilla Ice Cream
Cheddar Cheese
Fun Fact
This classic apple dessert originated in France and was invented by the Tatin sisters at Hotel Tatin in the 1880s. It's also known as La Tarte des Demoiselles Tatin and is basically an upside-down pie.
It was accidentally created when one of the Tatin sisters got distracted while baking an apple pie and left her apples cooking in the butter and sugar for too long. In her effort to save the pie, she added pastry on top of the pan of apples then it turned out into a platter. The hotel guests loved it and word spread about the new classic French dessert.
Kitchen Notes & Tips
This Tarte Tatin recipe can also be made with other fruits such as pears or apricots.
Granny Smith apples are commonly used for this dessert. But Fuji or Honeycrisp apples are also great choices to use in this recipe.
If desired, you can prepare the caramelized apples the day beforehand by storing them in the refrigerator. For best results, remove the apples from the refrigerator at least 30 minutes prior to baking. When you're ready to bake, top the apple pieces with a pastry crust and continue as directed.
This recipe was prepared in a springform pan. If you don't have a springform pan, you can prepare it in any 8-9" oven-proof skillet.
Cook time:
60 mins. + cooling time
Ingredients for Apple Tarte Tatin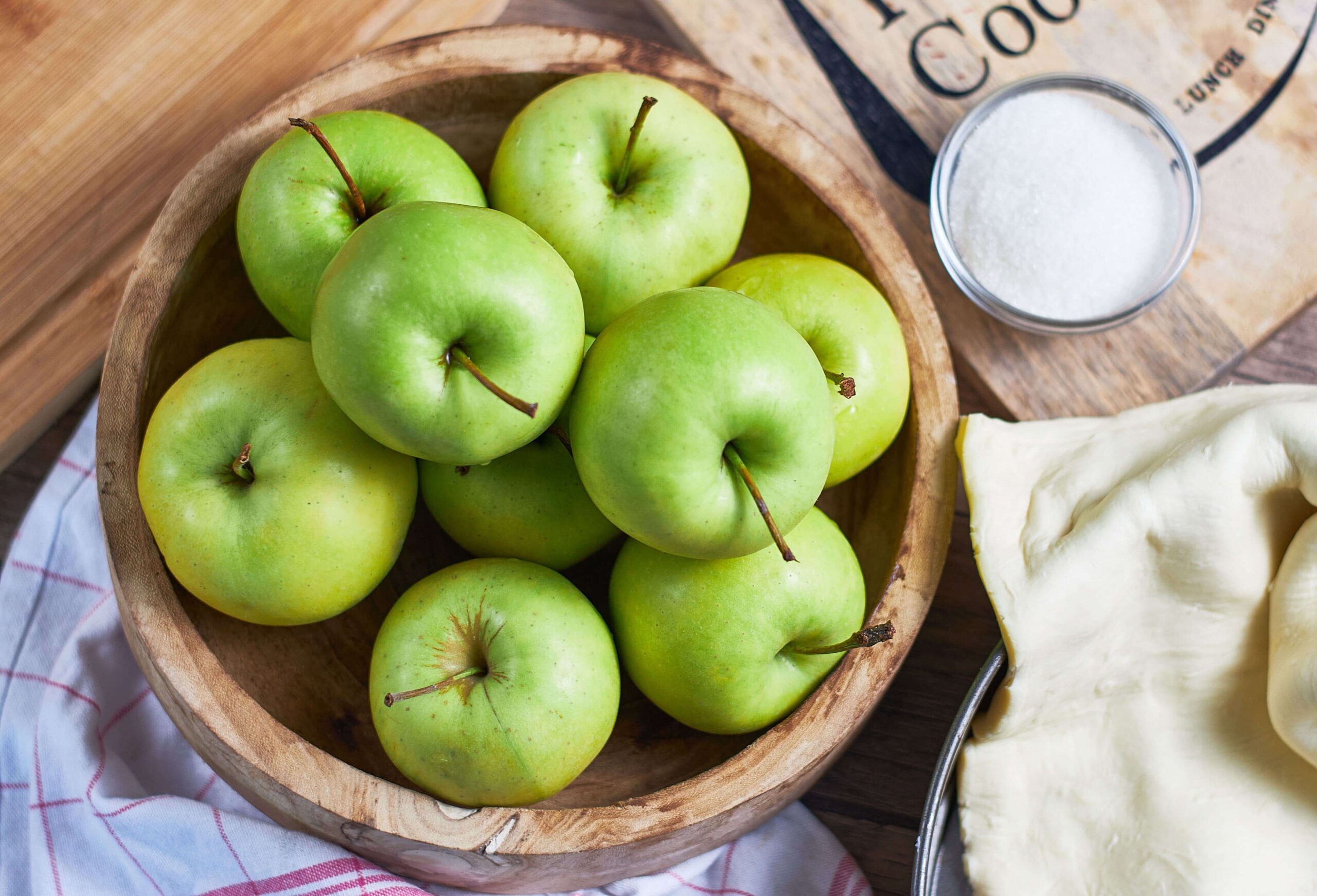 6-8 apples, peeled, cored, and cut into 8 even wedges
1/2 C unsalted butter, softened to room temperature
1/2 C sugar (can be brown sugar)
One 8-10 oz. sheet puff pastry (depending on the size of your package)
Flour for dusting board
Whipped Cream or Vanilla Bean Ice Cream to top dessert (optional)
Supplies Used
As an Amazon Associate, I earn from qualifying purchases.
How To Make Apple Tarte Tatin?
Step #1. Preheat oven to 400°F.
Step #2. Spread softened butter over the bottom of the pan (8-9" springform pan) or oven-safe skillet. Sprinkle sugar over the butter layer.
Step #3. Layer the apple slices in a repeating circular pattern over the sugar layer.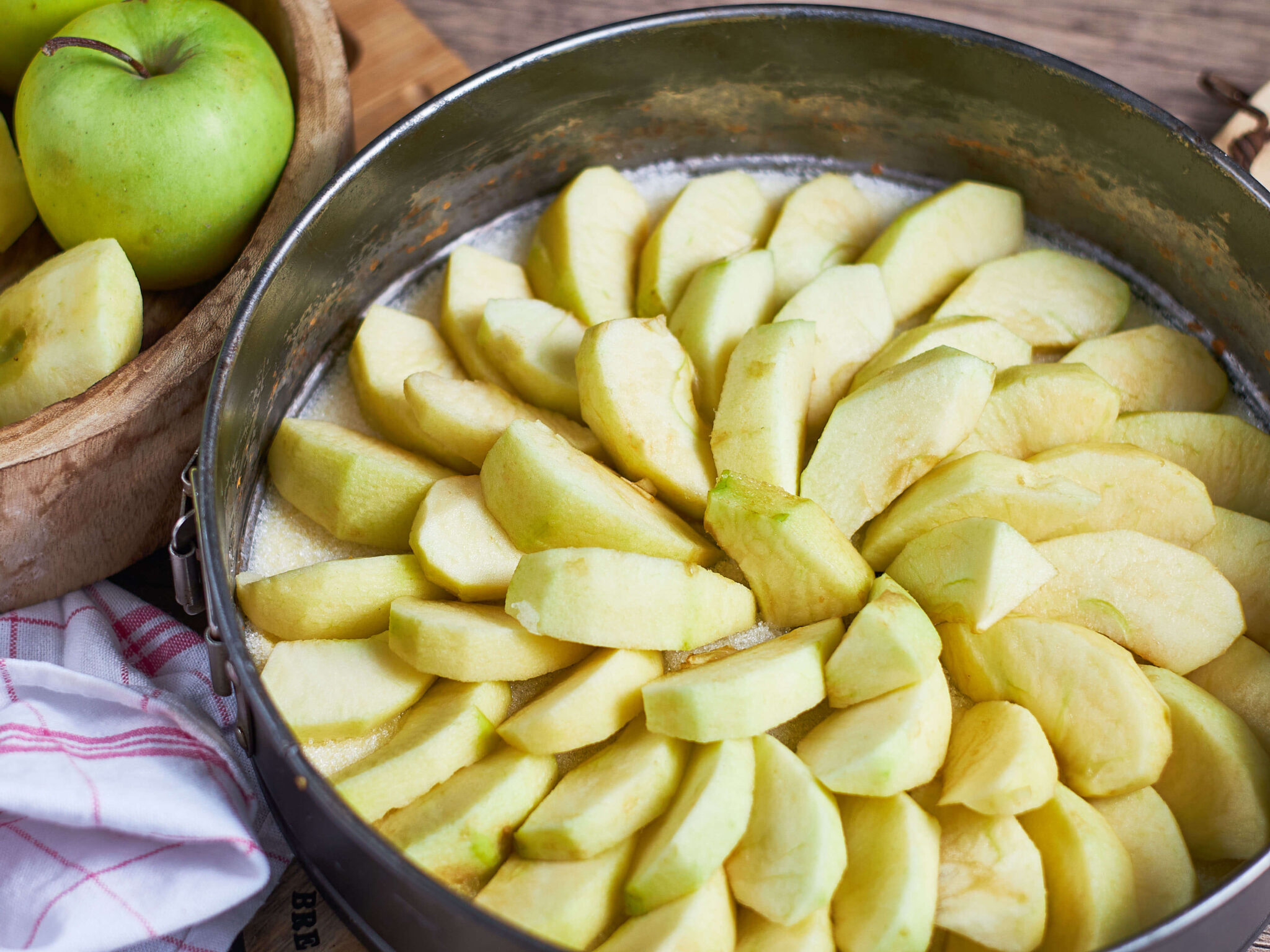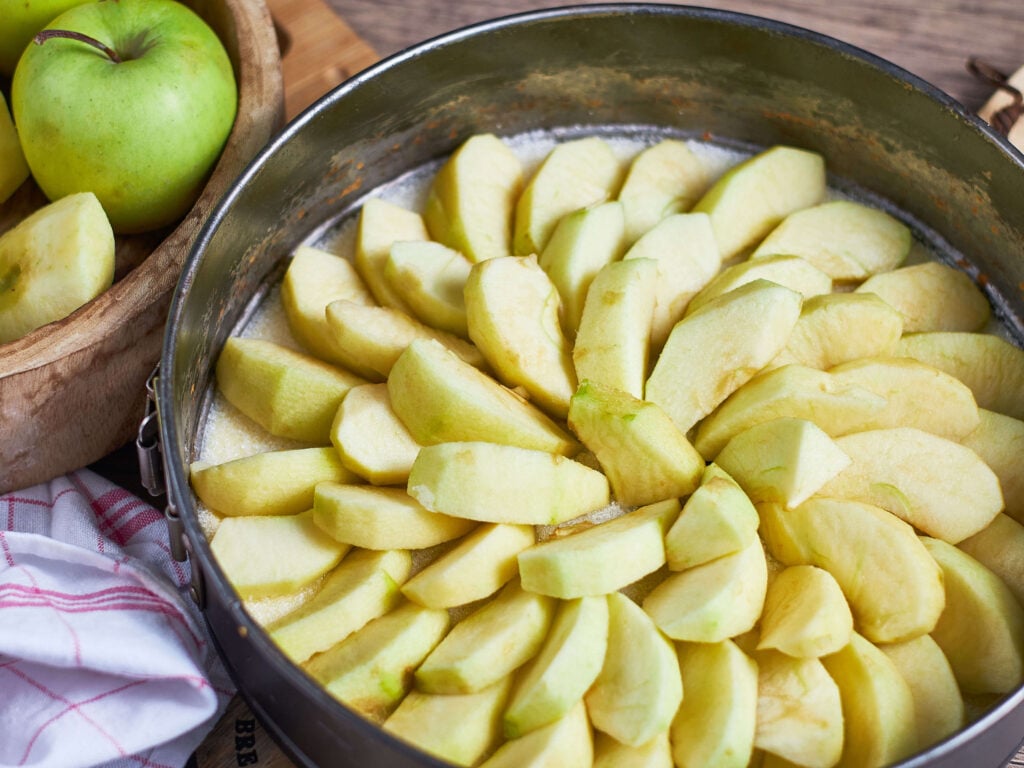 Step #4. Place it in the preheated oven. Bake for 20 minutes or until the caramelized sugar is bubbling in between the apples. Remove from the oven and set aside to cool completely. Turn off the oven.
Step #5. Once the apples have completely cooled, preheat the oven to 350°F. Roll out the dough on a lightly floured surface to a circle slightly larger than your baking pan. Place pastry on top of apples.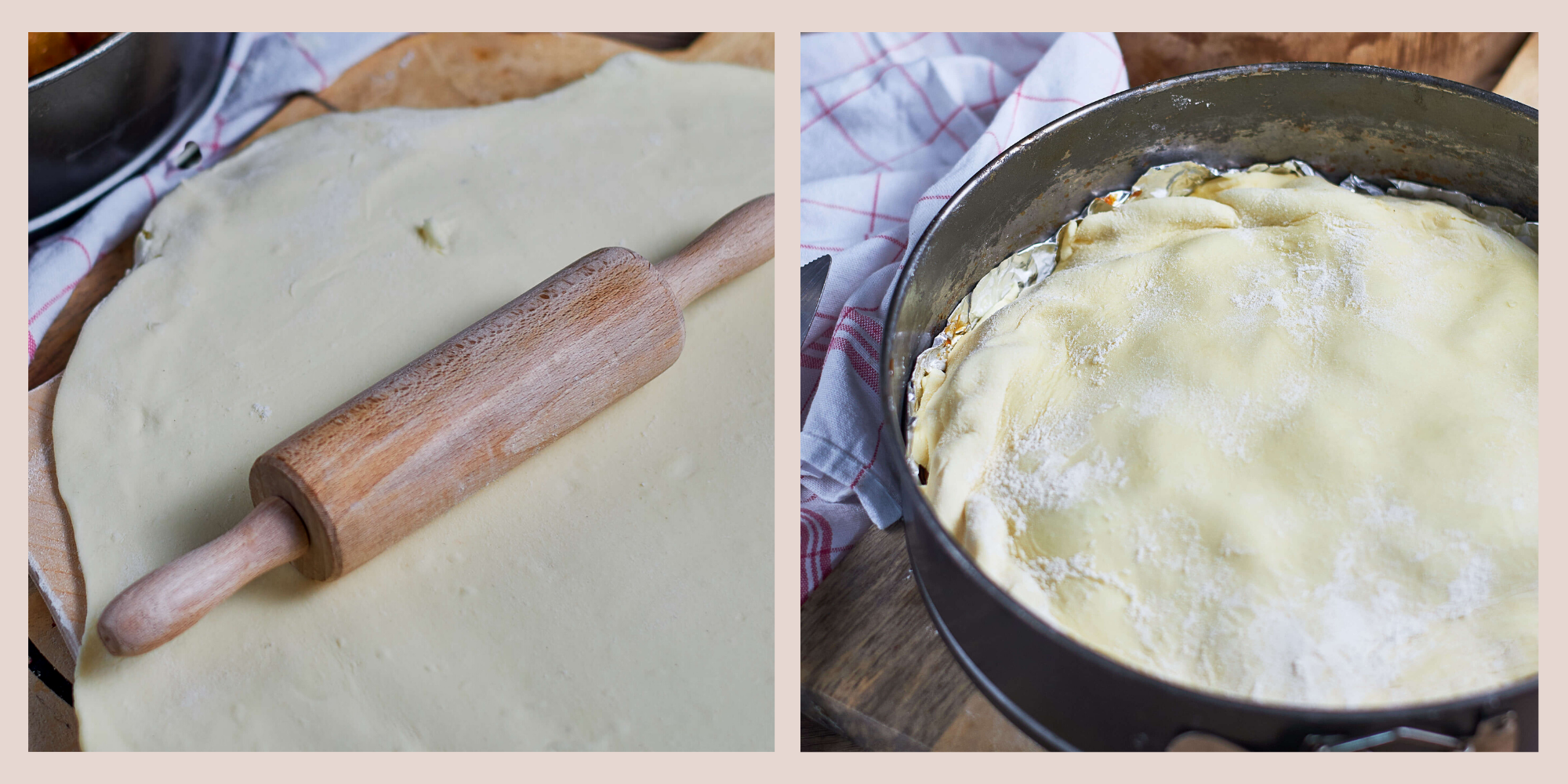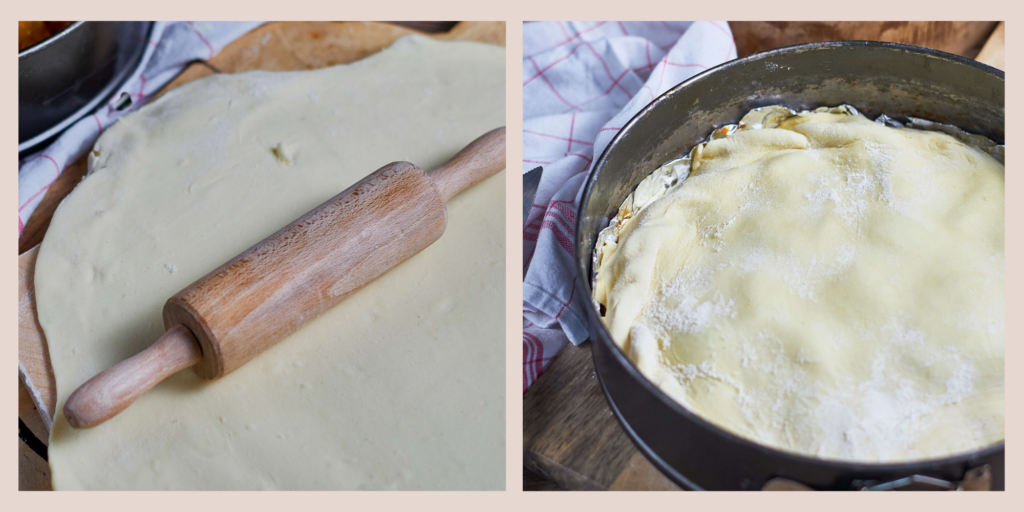 Step #6. Bake for 20-30 minutes or until the apple halves turn golden brown.
Step #7. Remove from oven, cool for 10 minutes.
Step #8. Invert a serving platter on top of the pan. Quickly and carefully flip so that the apples are now on top of the pastry.
Step #9. Serve warm on a large plate with whipped cream or vanilla ice cream on top of the apples. Enjoy!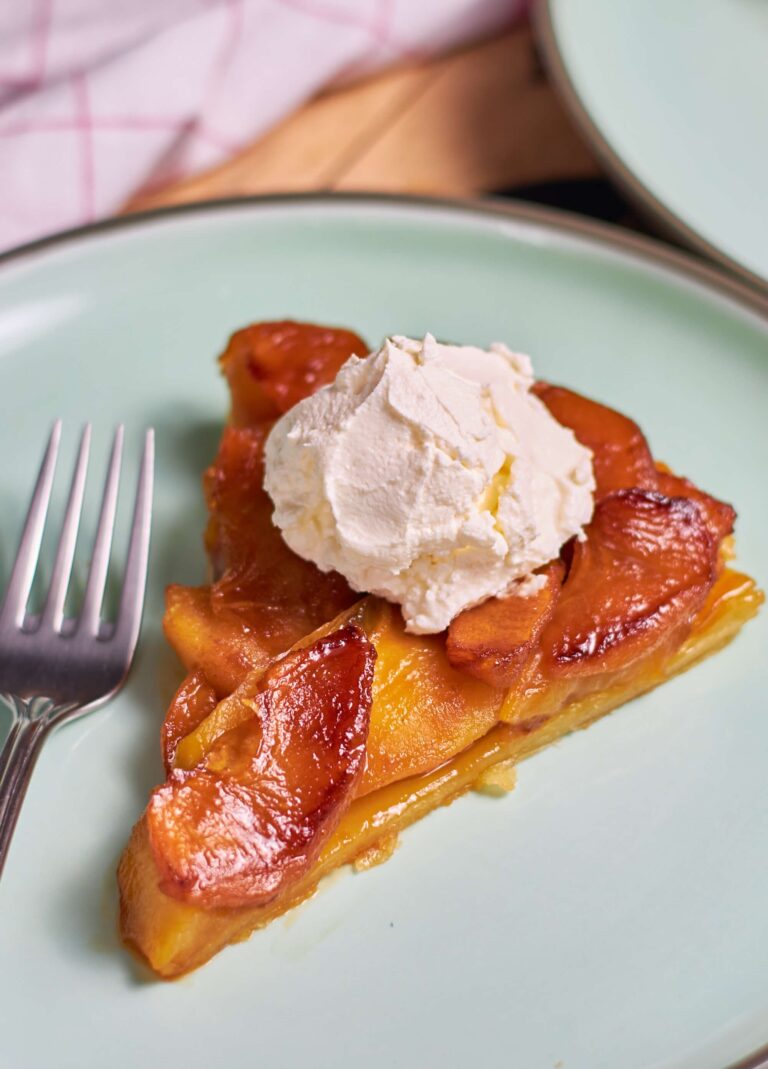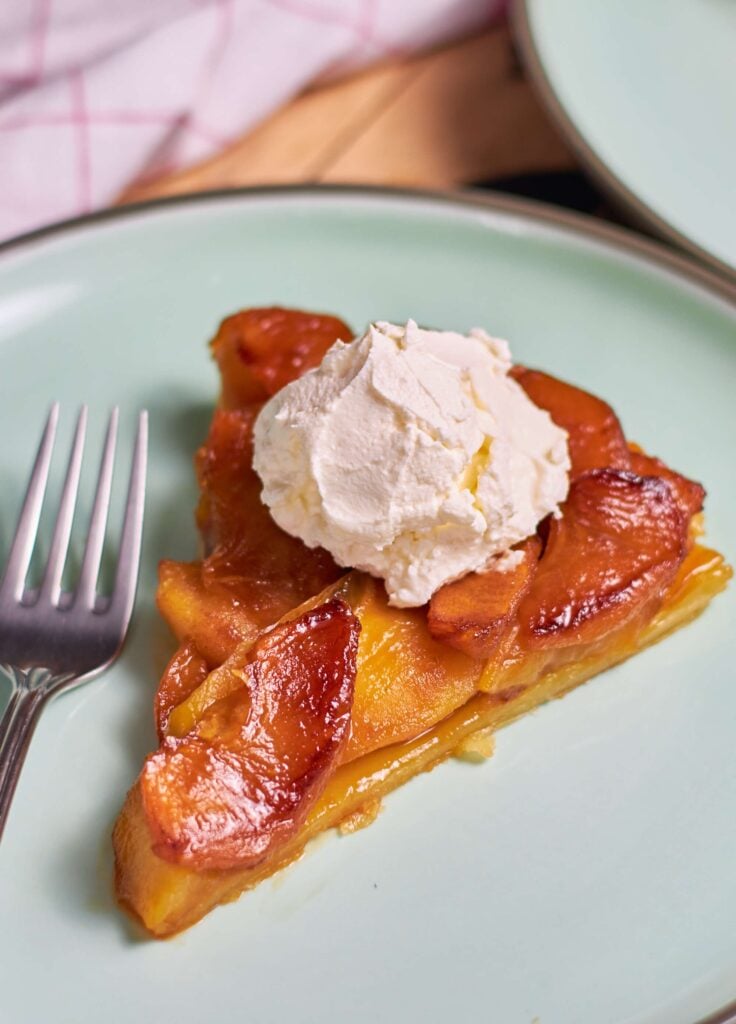 Recipes You Might Also Like
Did you enjoy making this Apple Tarte Tatin recipe? Let me know in the comments below!
Make the Most from Your Amazon Prime Membership (try it for FREE!)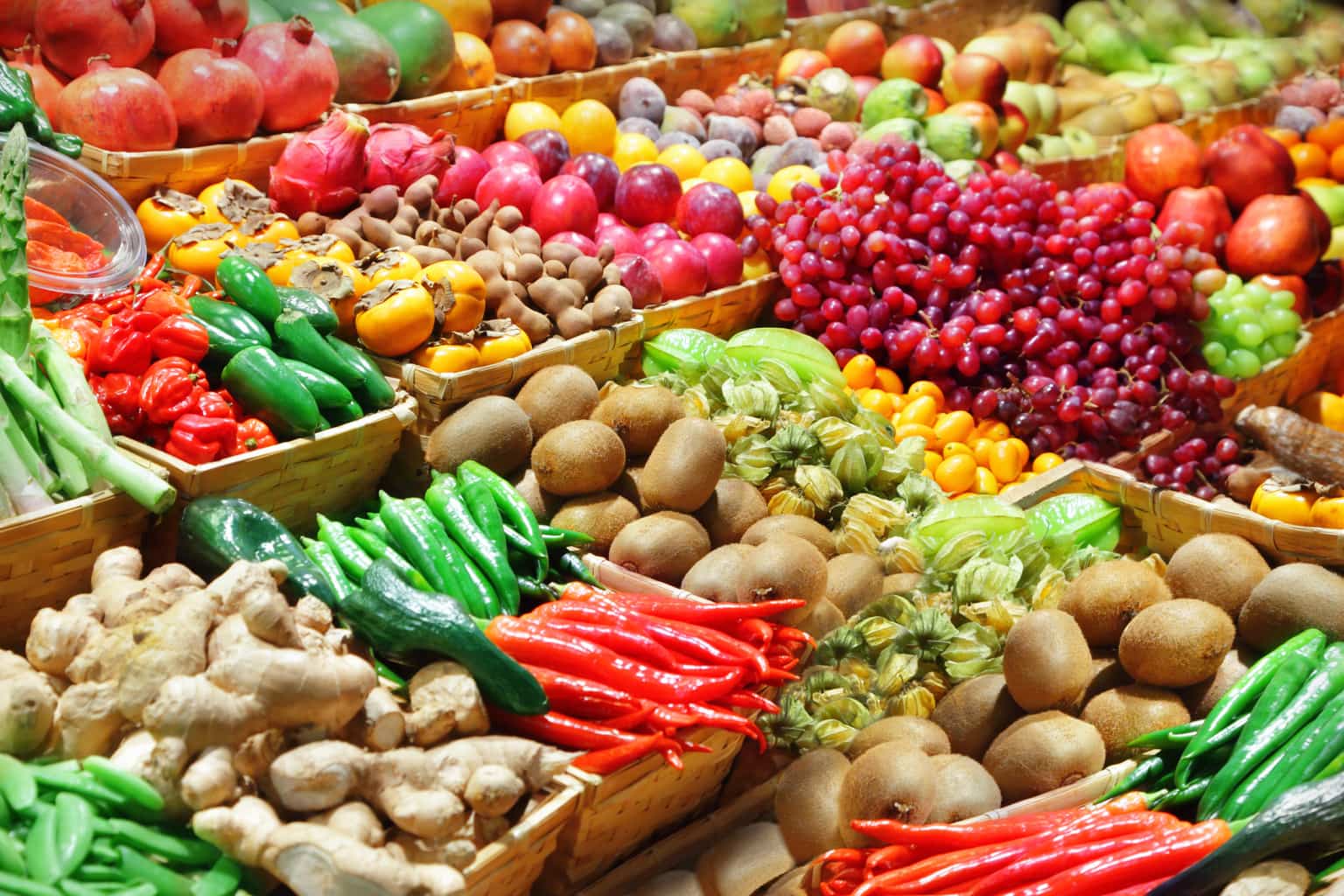 Join Amazon Prime
Try Amazon Prime for FREE with a one-month free trial. After one month, you can decide if the cost of the membership makes sense for you and then cancel before you get charged for the membership. You do need to enter a credit card to access the free month so write the ending date on your calendar and set up an alert so you can decide if you want to keep it or cancel right before your free month ends.
Try Amazon's Subscribe & Save Feature
Have you ever tried Amazon's Subscribe and Save feature? It will save you at least 5-15% on your reoccurring purchases. Plus you won't run out which is especially helpful these days. I use this for our favorite snacks, dog food, vitamins, household supplies, and more. You can pause or cancel orders easily from inside your account.
Save at Whole Foods Market
Find many exclusive weekly deals all over the store, and save an extra 10% on hundreds of sale items. Keep up to date on featured Prime Member Deals every week.
Skip the trip to the store
With Amazon Fresh, get 2-hour delivery on just about anything. Check here for availability in your area.
Here are 30+ Tips to Save More at the Grocery Store
Kitchen Gadgets To Make Cooking Easy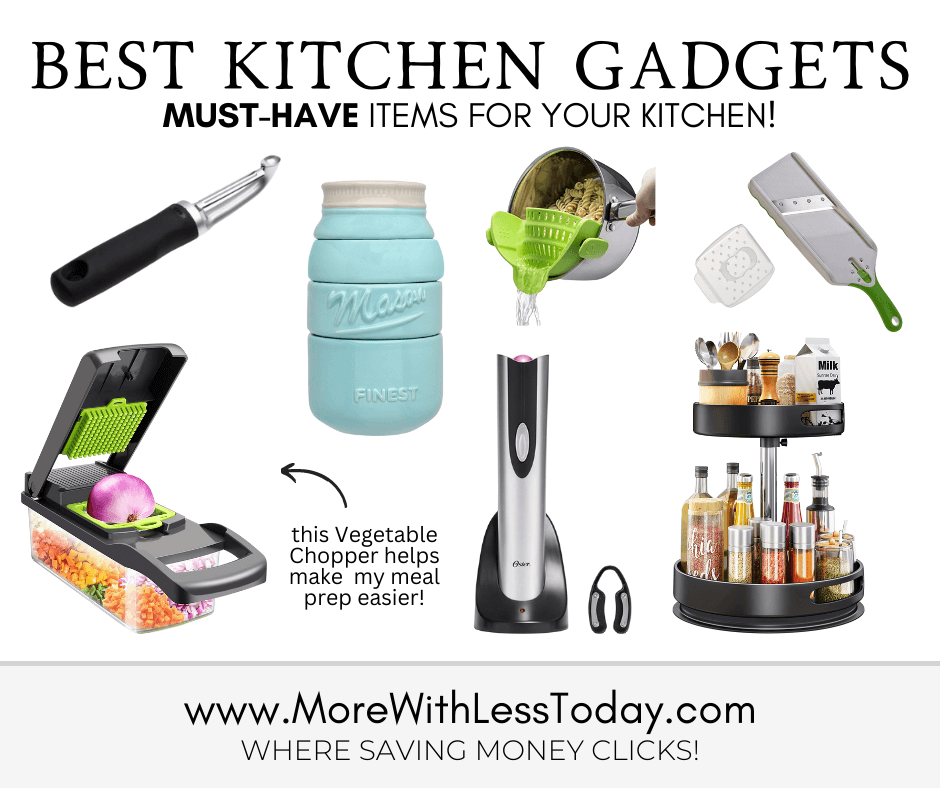 Click here to see my favorite affordable kitchen gadgets that make cooking easy!
Sign Up for Our Email List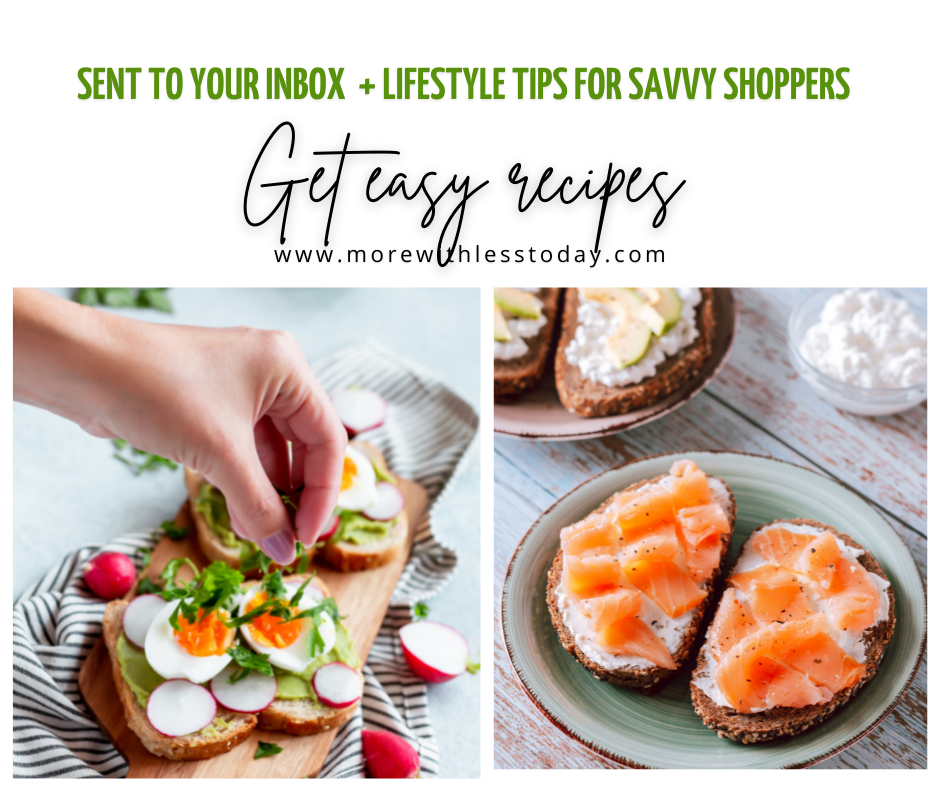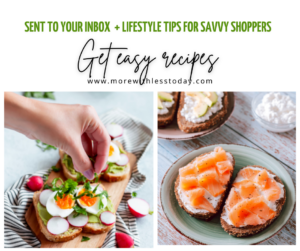 Have more delicious recipes like this Apple Tarte Tatin recipe sent straight to your inbox! We also share lifestyle ideas for shopping, travel, pets & more. We would love to connect with you.
Sign up for our emails and know we respect your privacy and will never share your email with anyone else.
PIN for later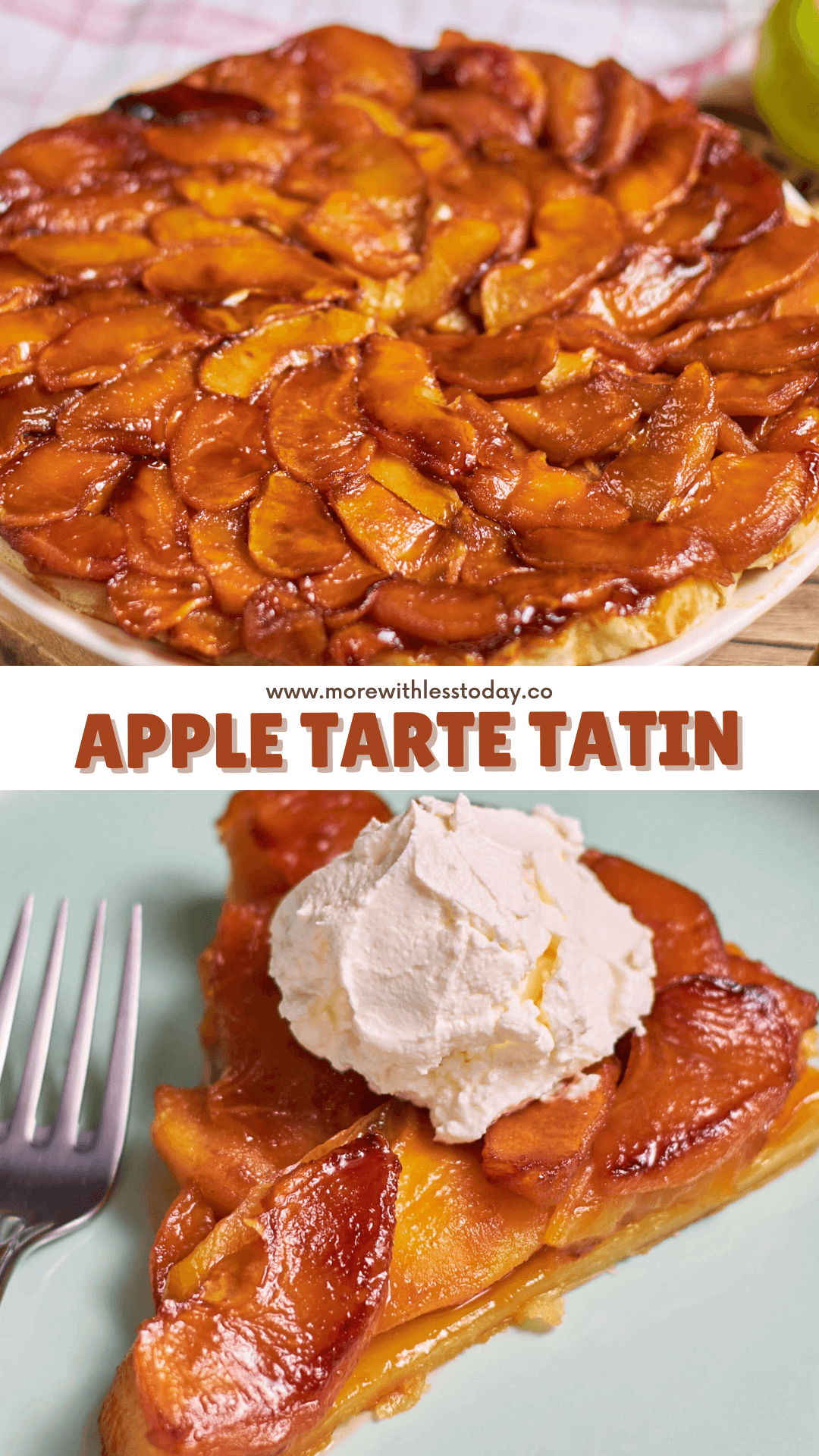 Don't forget to share this delicious recipe with your friends and loved ones. If you are on social media, I would love to connect with you on Facebook, Instagram, Pinterest, or Twitter. Just click on the links to visit my profile. Leave a message and I will follow you back!