Are you looking for new ways to serve asparagus? We found 15 Delicious Asparagus Recipes You Must Try! If you're planning to serve asparagus for Easter or Thanksgiving dinner, these recipes are a great way to use any leftovers!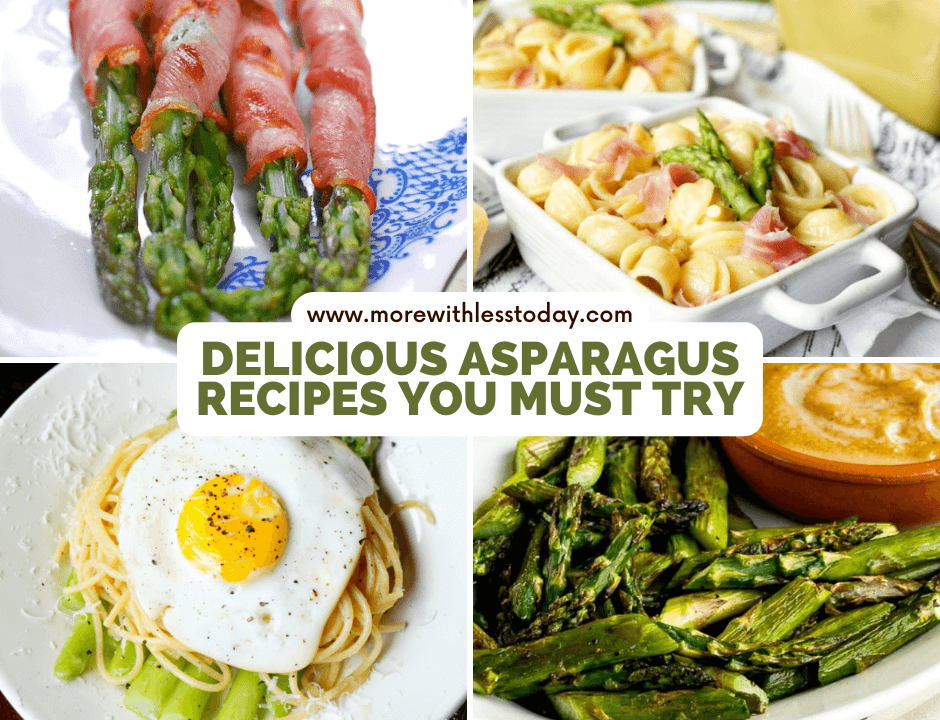 Prepping
Trim off the bottom inch or so to remove any tough ends. Note: Many cooks peel the bottom of asparagus, but this step isn't necessary for taste or texture.
Blanching
This technique preserves the color and texture of all green vegetables. For the asparagus: Boil 2 minutes in enough salted water to cover, Drain, transfer to a bowl of ice water until cold to the touch.
Shaving Ribbons
Place the spear on an upside-down bowl for stability. Using a swivel peeler, gently peel in long strokes away from you. When it gets challenging to shave, slice the remainder.
Delicious Asparagus Recipes You Must Try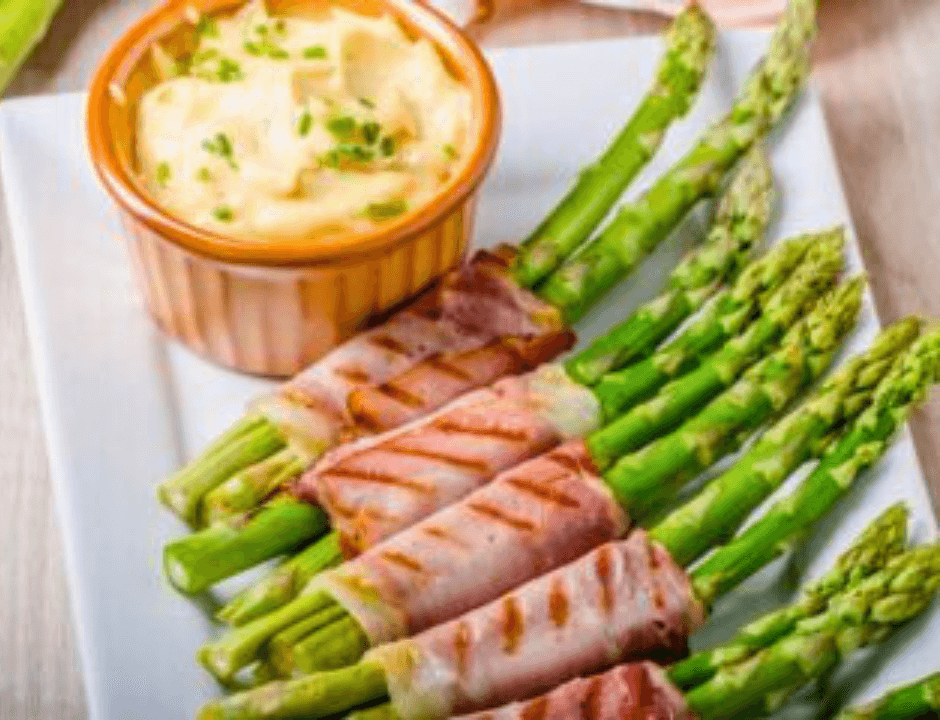 Recipe by Recipe This
"If you love asparagus and love bacon, then you will love Ninja Foodi asparagus wrapped in bacon."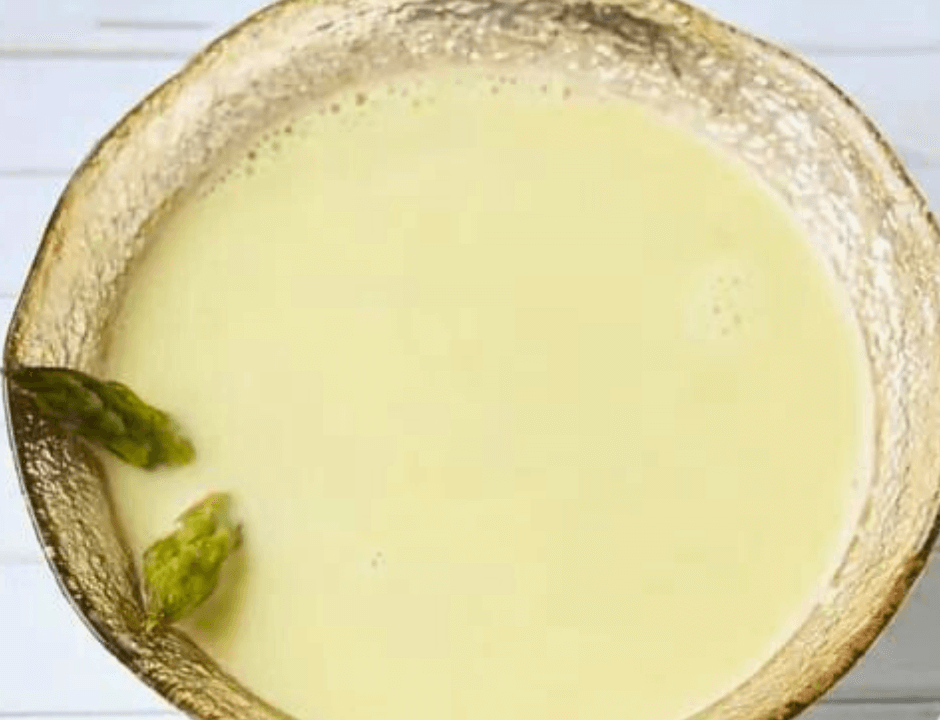 Recipe by 3 Boys and a Dog
"Here is an easy asparagus soup that can be made with either fresh or frozen asparagus! This is one of my favorite easy soup recipes."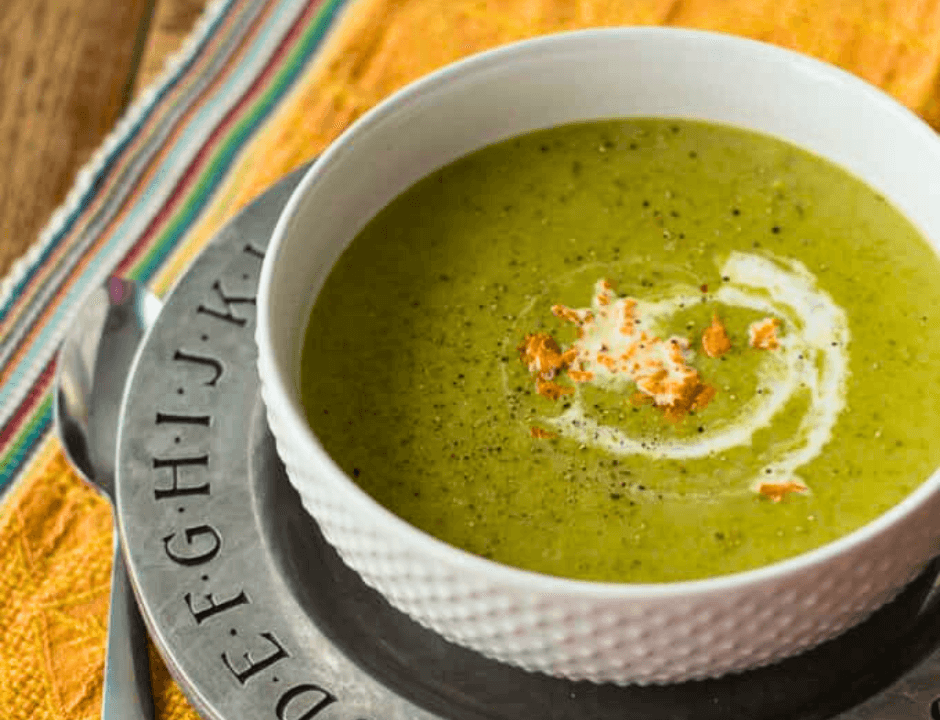 Recipe by Amanda's Cooking
"If you love asparagus, stop tossing out those ends because they make for a delicious, warming soup!"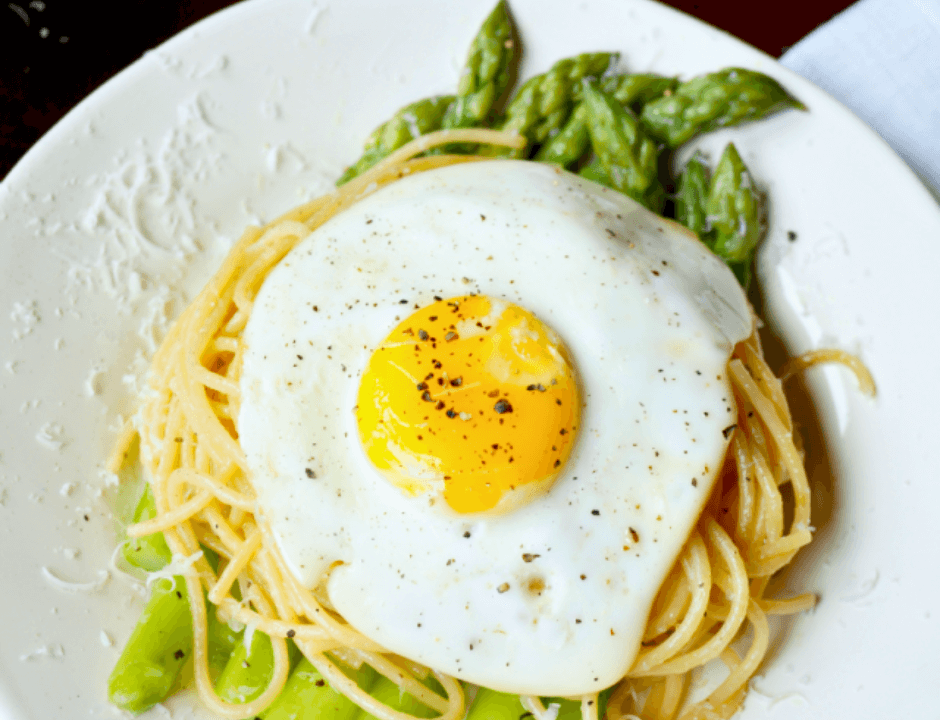 Recipe by The Baking Fairy
"I'm sharing a delicious Asparagus & Fried Egg Spaghetti. Asparagus and fried eggs are something that my mom makes quite often for dinner, and I found it only fitting to put the whole thing on top of some garlicky, cheesy noodles."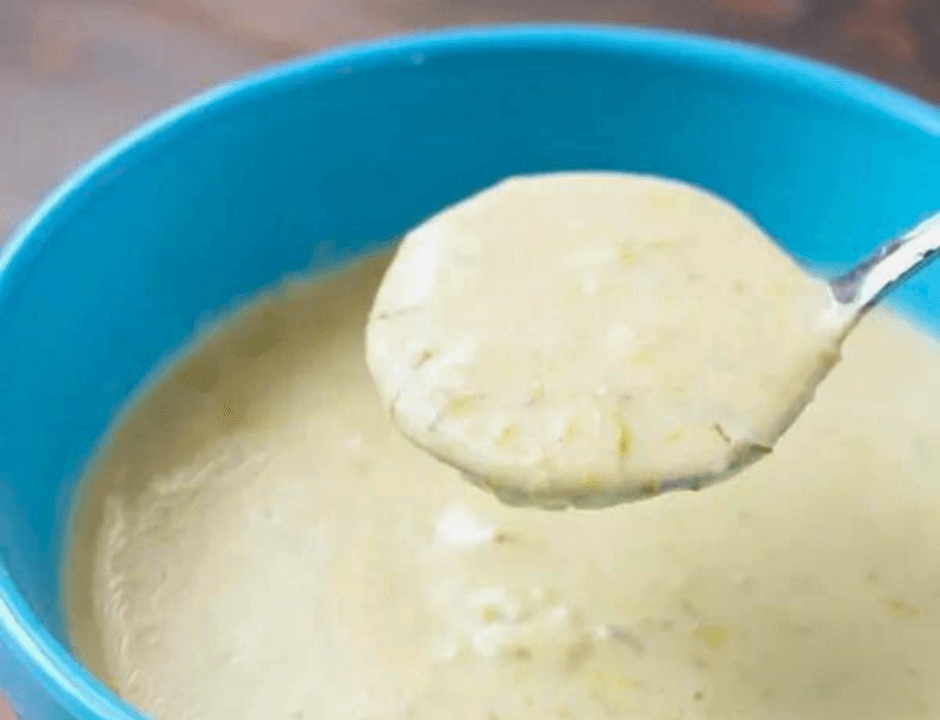 Recipe by 3 Boys and a Dog
"This 10-minute Asparagus & Cheese Soup is a super-easy recipe to whip up on a busy weeknight while also giving incredible health benefits."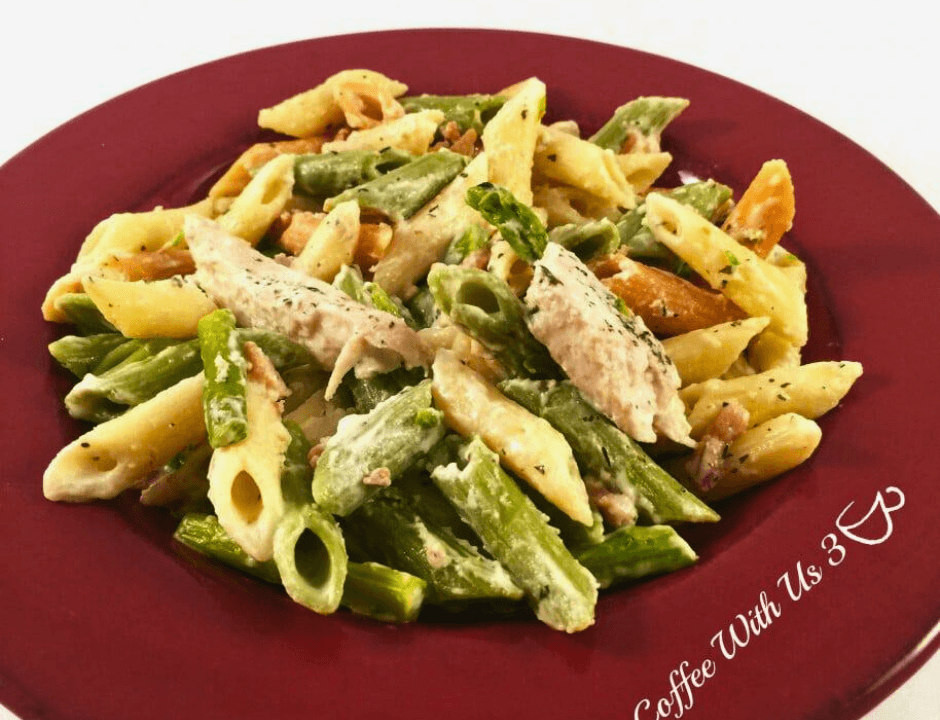 Recipe by Coffee with Us 3
"Creamy Chicken and Asparagus Pasta is a delicious pasta dish. The cream is so wonderful, and the asparagus and bacon give it a fantastic mix of textures."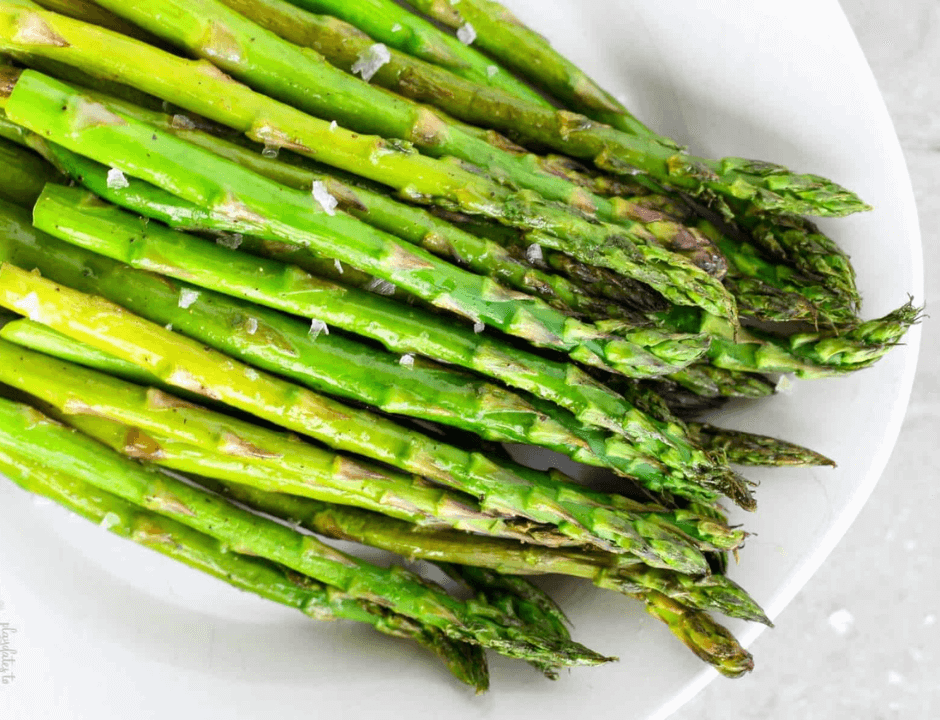 Recipe by From Play Dates to Parties
"Straight from a caterer's kitchen, this oven-roasted asparagus is a simple, yet delicious side dish that's ready to eat in just a few minutes."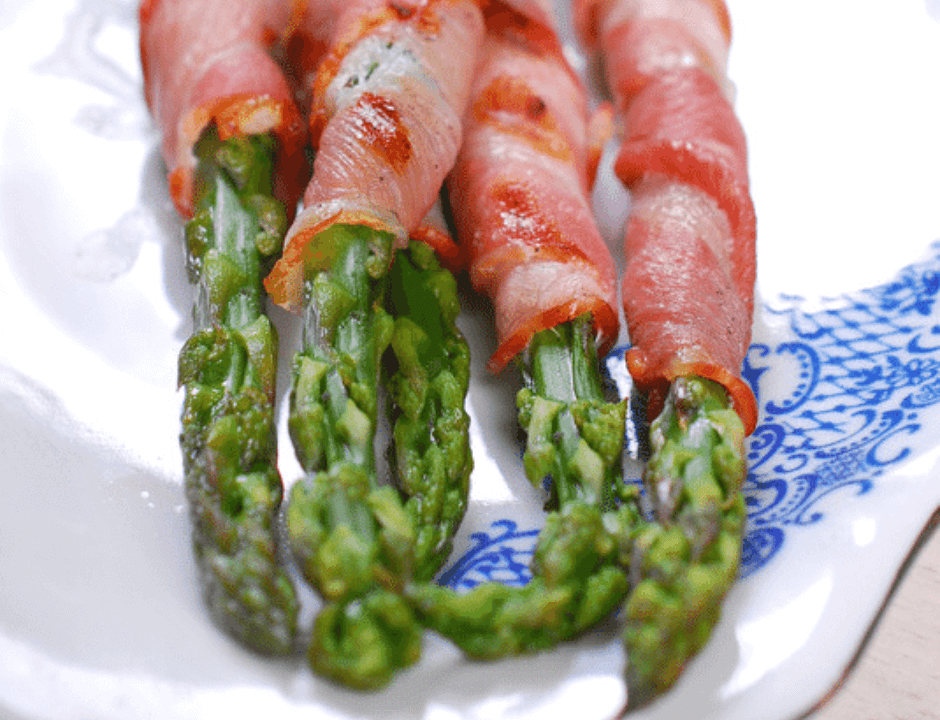 Recipe by Slick House Wives
"Here is a great recipe that looks super fancy but is so simple! Bacon Wrapped Asparagus Recipe. I've eaten asparagus many different ways and this is by far my favorite recipe."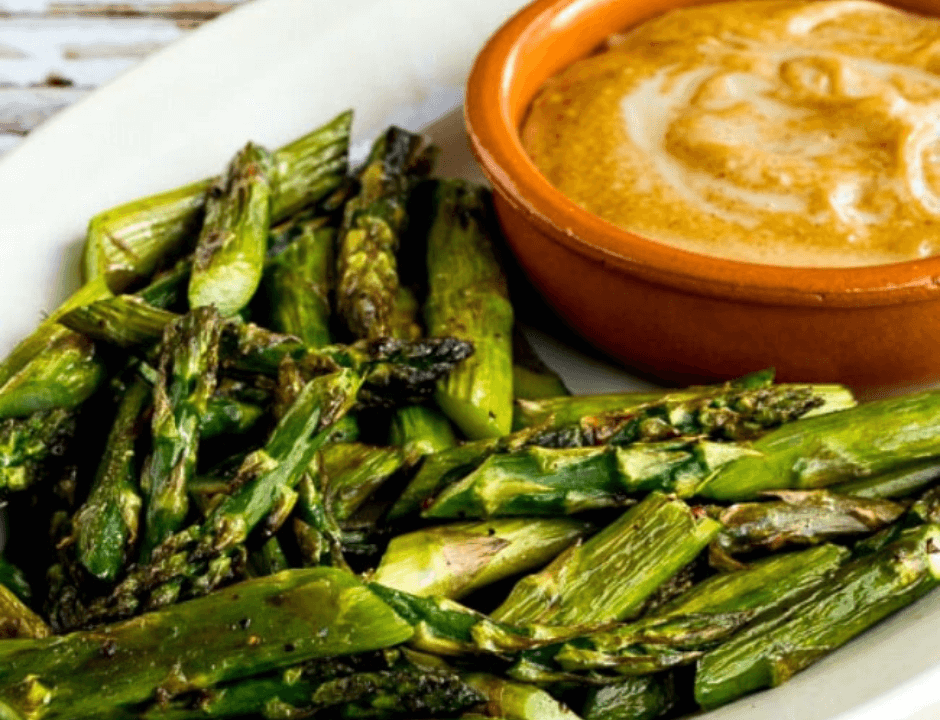 Recipe by Kalyns Kitchen
"The sauce is what makes this Asparagus with Tahini-Peanut Dipping Sauce so wonderfully satisfying!"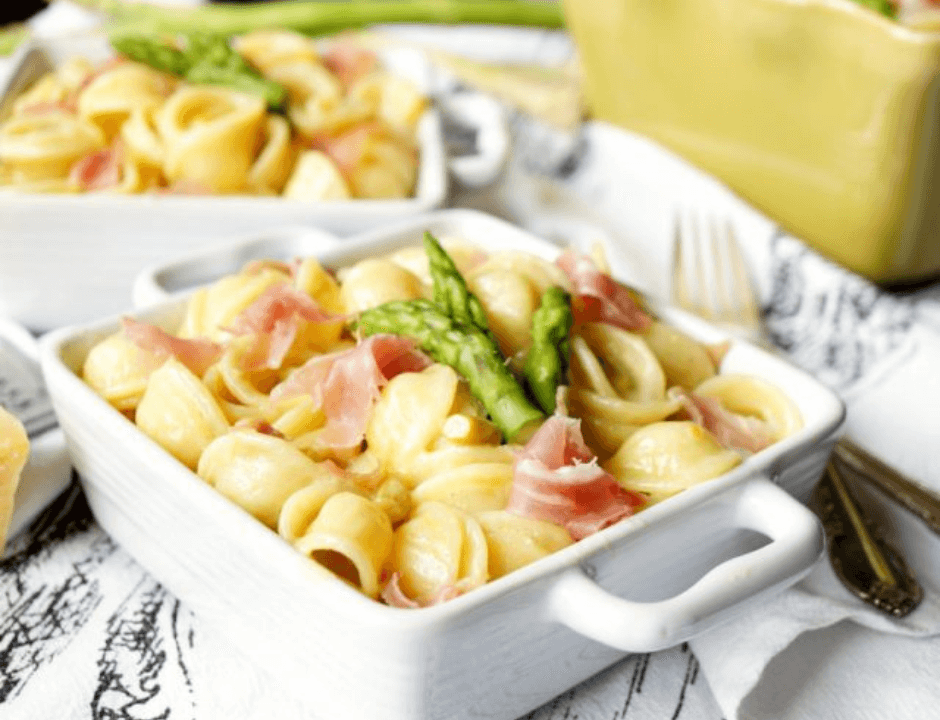 Recipe by The Baking Fairy
"Want to impress your significant other for date night? Whip up these Prosciutto & Asparagus Orecchiette with Creamy White Wine Sauce, and you'll be sure to win their heart!"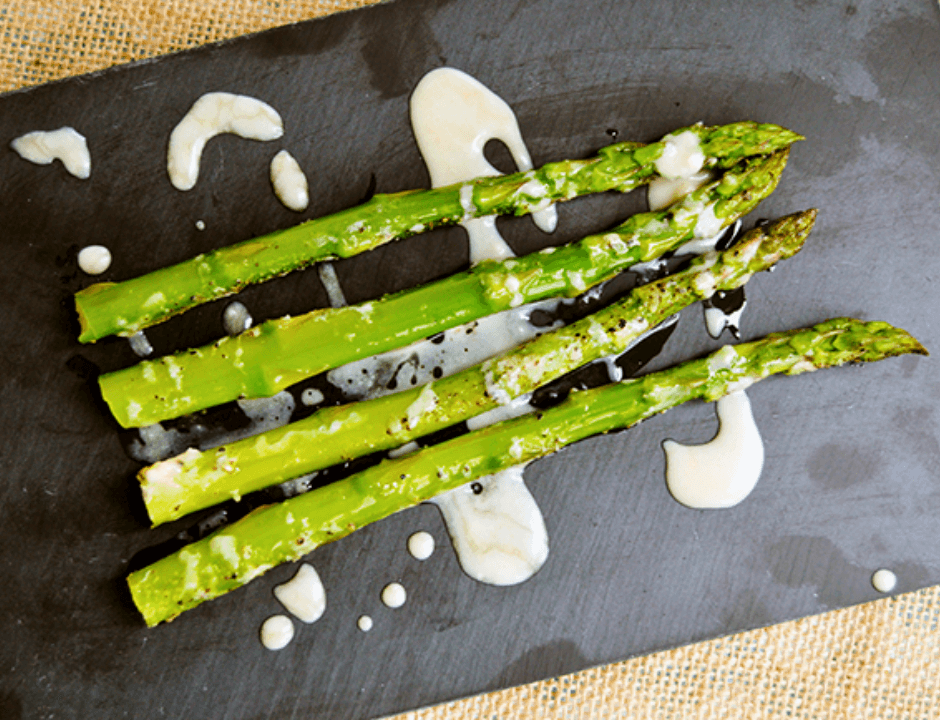 Recipe by The Starving Chef Blog
"If you're on the hunt for that perfect side dish, look no further. Today, we're doing asparagus but with a touch of elegance—drizzled with a honey-goat cheese fusion that's easy to whip up but makes you look like a culinary star."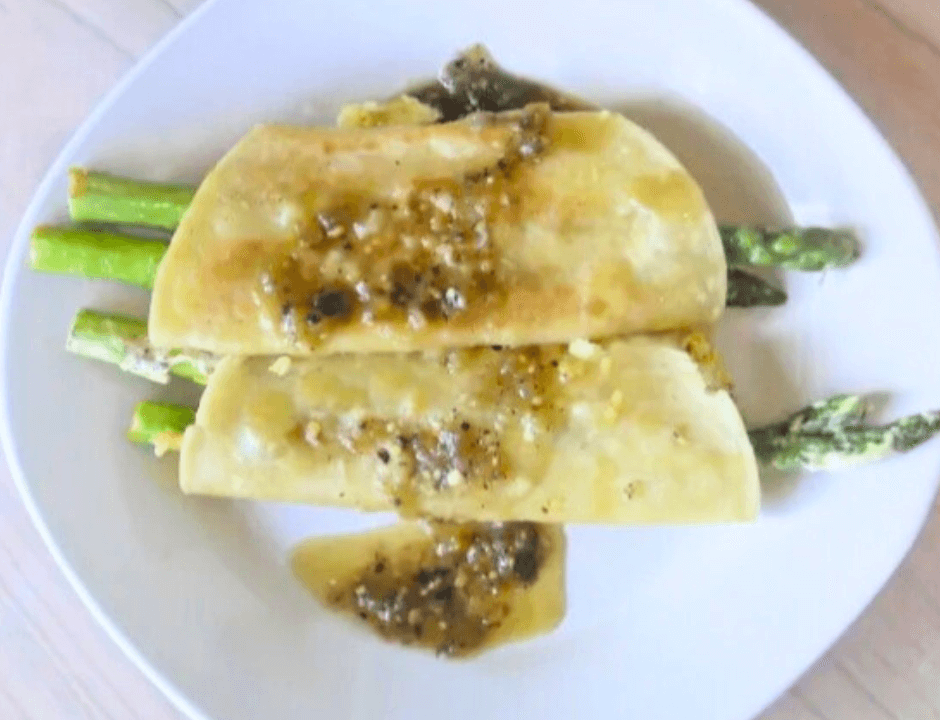 Recipe by More with Less Today
If you are looking for a delicious breakfast recipe that everyone will love, try our Gluten-Free Asparagus Breakfast Quesadilla recipe. If you do not like asparagus you can certainly substitute with different veggies. This is also a healthy lunch option.
Which delicious asparagus recipe do you want to try first?
Recipes You Might Also Like
Make the Most from Your Amazon Prime Membership (try it for FREE!)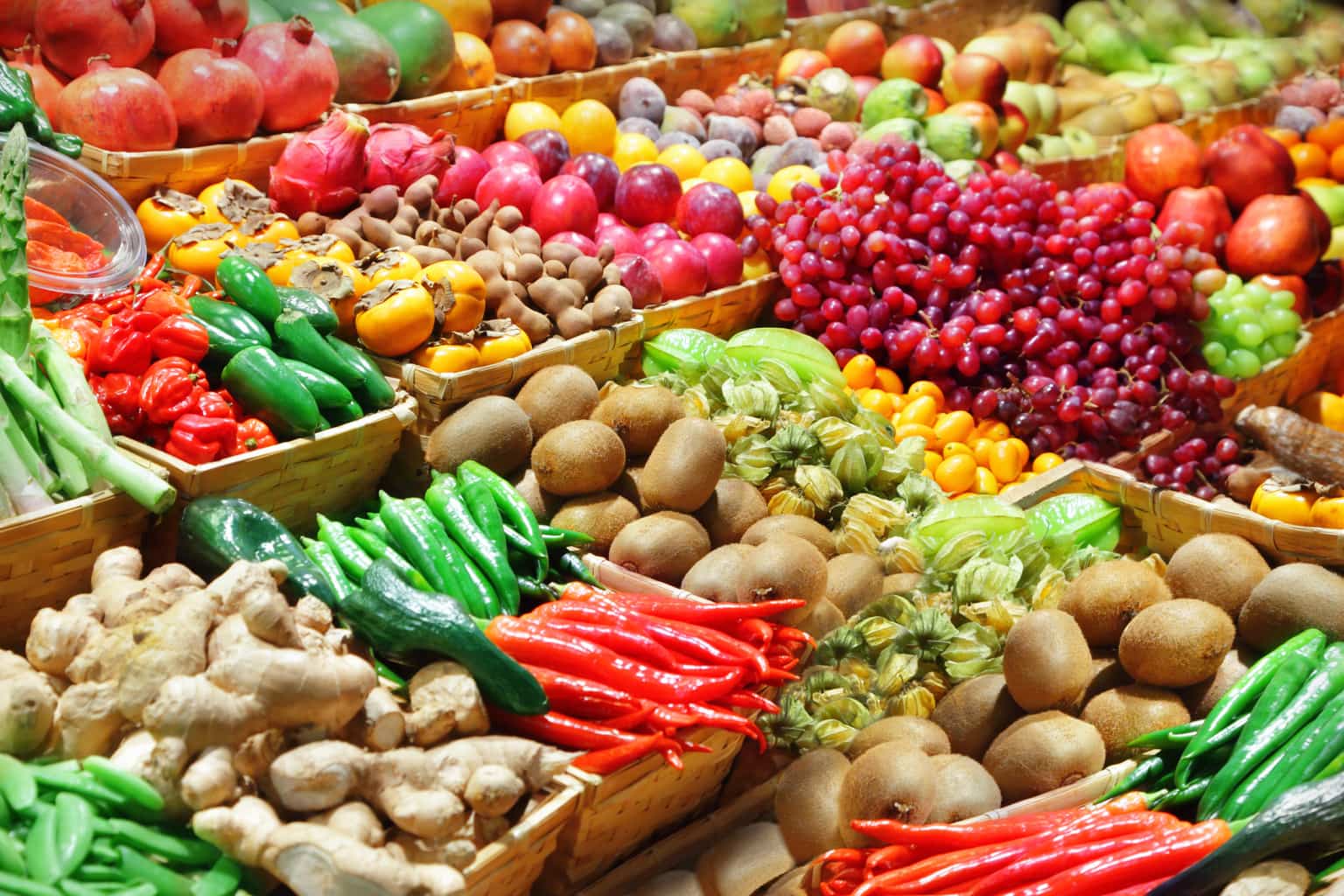 Join Amazon Prime
Try Amazon Prime for FREE with a one-month free trial. After one month, you can decide if the cost of the membership makes sense for you and then cancel before you get charged for the membership. You do need to enter a credit card to access the free month so write the ending date on your calendar and set up an alert so you can decide if you want to keep it or cancel right before your free month ends.
Try Amazon's Subscribe & Save Feature
Have you ever tried Amazon's Subscribe and Save feature? It will save you at least 5-15% on your recurring purchases. Plus you won't run out which is especially helpful these days. I use this for our favorite snacks, dog food, vitamins, household supplies, and more. You can pause or cancel orders easily from inside your account.
Save at Whole Foods Market
Find many exclusive weekly deals all over the store, and save an extra 10% on hundreds of sale items. Keep up to date on featured Prime Member Deals every week.
Skip the trip to the store
With Amazon Fresh, get 2-hour delivery on just about anything. Check here for availability in your area.
Here are 30+ Tips to Save More at the Grocery Store
Kitchen Gadgets To Make Cooking Easy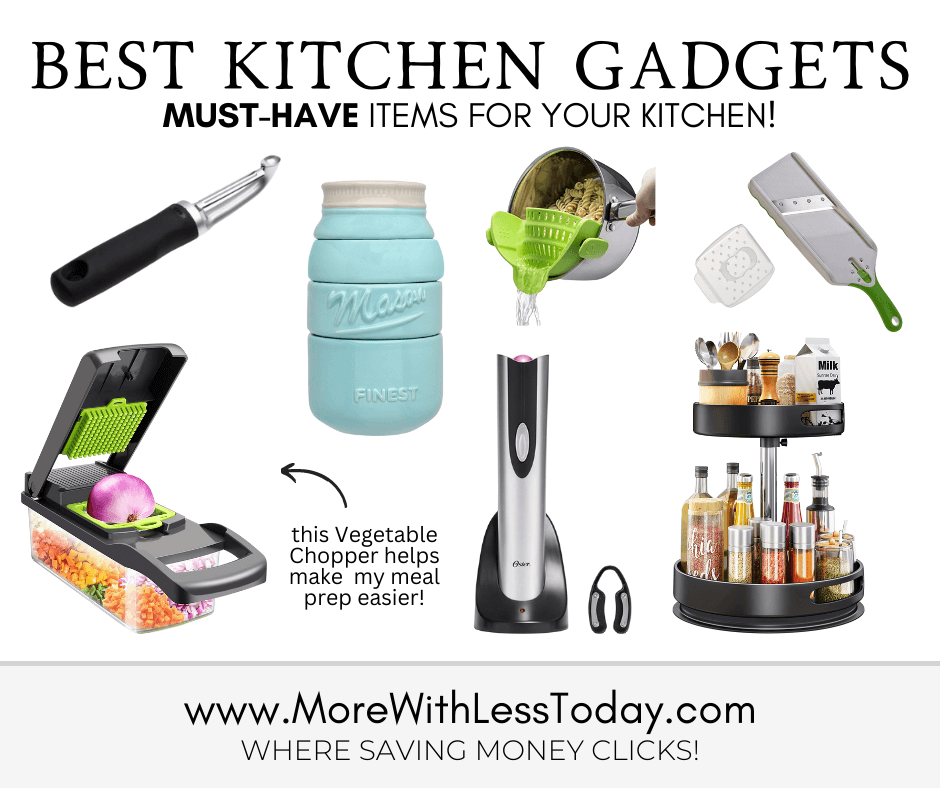 Click here to see my favorite affordable kitchen gadgets that make cooking easy!
Sign Up for Our Email List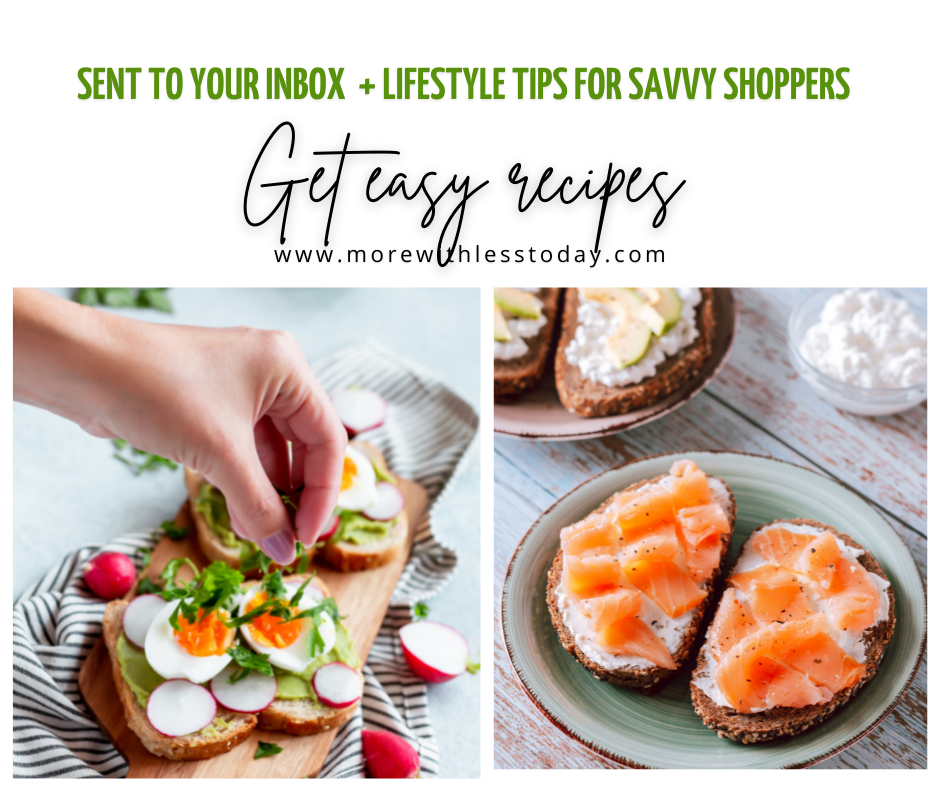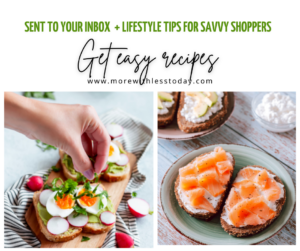 Have more delicious recipes like this (recipe name) recipe sent straight to your inbox! We also share lifestyle ideas for shopping, travel, pets & more. We would love to connect with you.
Sign up for our emails and know we respect your privacy and will never share your email with anyone else.
PIN for Later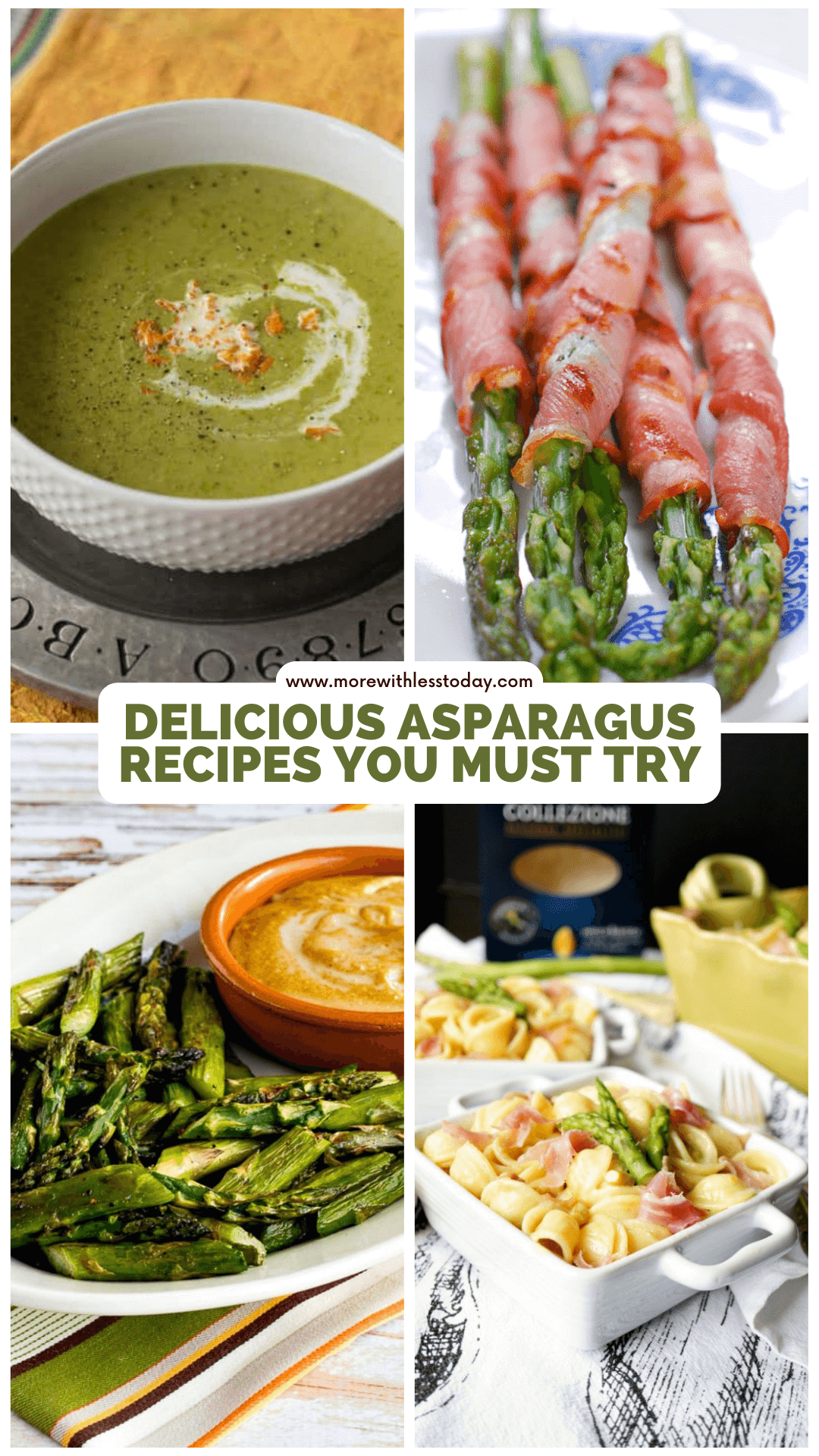 Don't forget to share these recipes with your friends and loved ones. If you are on social media, I would love to connect with you on Facebook, Instagram, Pinterest, or Twitter. Just click on the links to visit my profile. Leave a message and I will follow you back! Click here to see all my recipes.