Comforting and hearty, these popular recipes for warm winter soup recipes will keep everyone satisfied. There is nothing like a steaming hot bowl of soup to chase the cold away. These warm winter soup recipes from some of my favorite food bloggers can be customized to your taste and to what you have on hand.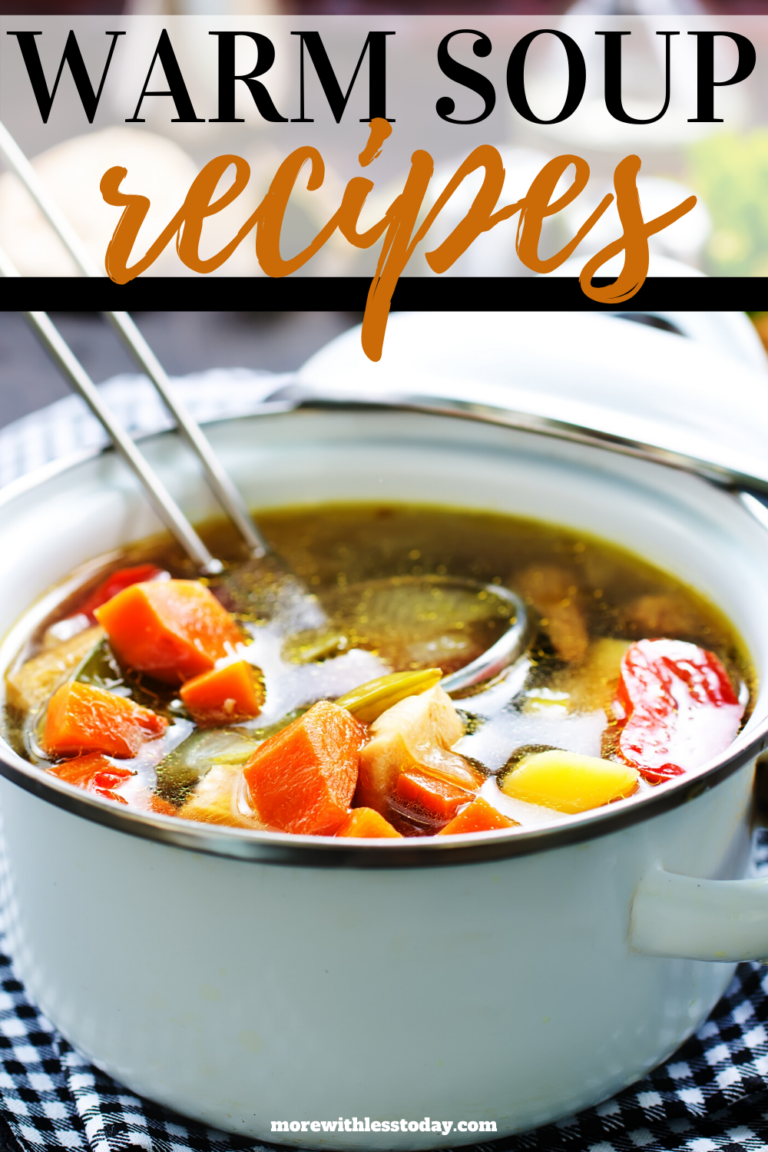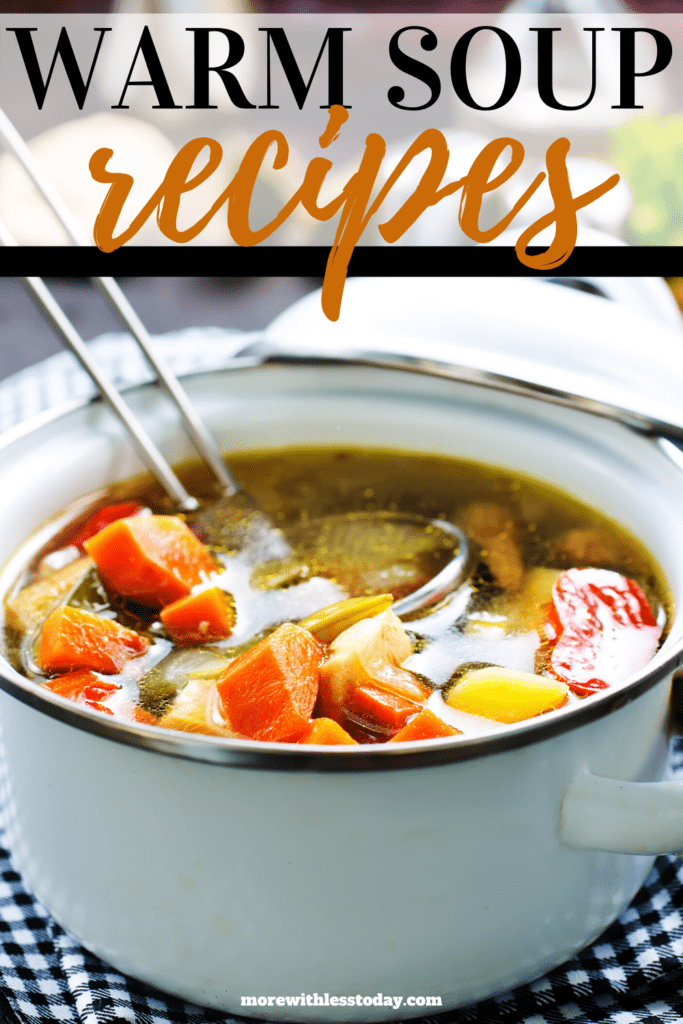 Popular Recipes for Warm Winter Soups
Find vegan, low carb and copycat options for new soup recipe inspiration!
Minestrone Soup by MoreWithLessToday
I stock up on canned beans whenever they are on sale. This is a budget-friendly meal!
Winter Vegetable Soup by Tinned Tomatoes
"My soups often start with raking in the fridge to see what I have. This time I had carrots, parsnips, potatoes and half a butternut squash. Excellent!"
Copycat Panera Creamy Tomato Basil Soup by The Pinning Mama
"It is rich and thick. It is smooth and creamy. It is pretty much the tomato soup lover's heaven!"
Low Carb Stuffed Pepper Soup by Glue Sticks and Gumdrops
"I made a few changes to the traditional version to get a little more flavor into this healthier makeover. "
Apple, Parsnip and Potato Soup by Amuse Your Bouche
"This apple, parsnip and potato soup is a great example – it's full of hearty root vegetables that make it perfect for a December evening. "
Hearty Potato Sausage Soup by Joyful Scribblings
"This hearty potato sausage soup makes a satisfying meal and can be easily adapted according to your tastes."
Butternut Squash & Sweet Potato Soup by A Dish of Daily Life
"Butternut squash, a couple of Granny Smith apples, some chicken or vegetable broth, and a little seasoning, and you're good to go. "

Crock-Pot Zuppa Toscana by Crock-Pot Ladies
"If you like the Zuppa Toscana soup at Olive Garden you are going to love this easy to prepare at home copy-cat recipe for
Crock-Pot Zuppa Toscana soup
!"
Slow Cooker Buffalo Chicken Soup by Who Needs a Cape?
"Slow Cooker Buffalo Chicken Soup will spice up your mealtime! Make this creamy, delicious soup in your crockpot and dinner is done!"
Slow Cooker Lasagna Soup by A Dash of Sanity
"This Slow Cooker Lasagna Soup is comfort food at its best. Let it simmer all day while it fills up the house with the aroma of tomatoes and basil."
For more great roundups, follow us on Pinterest.
PIN It Now and Save for Later!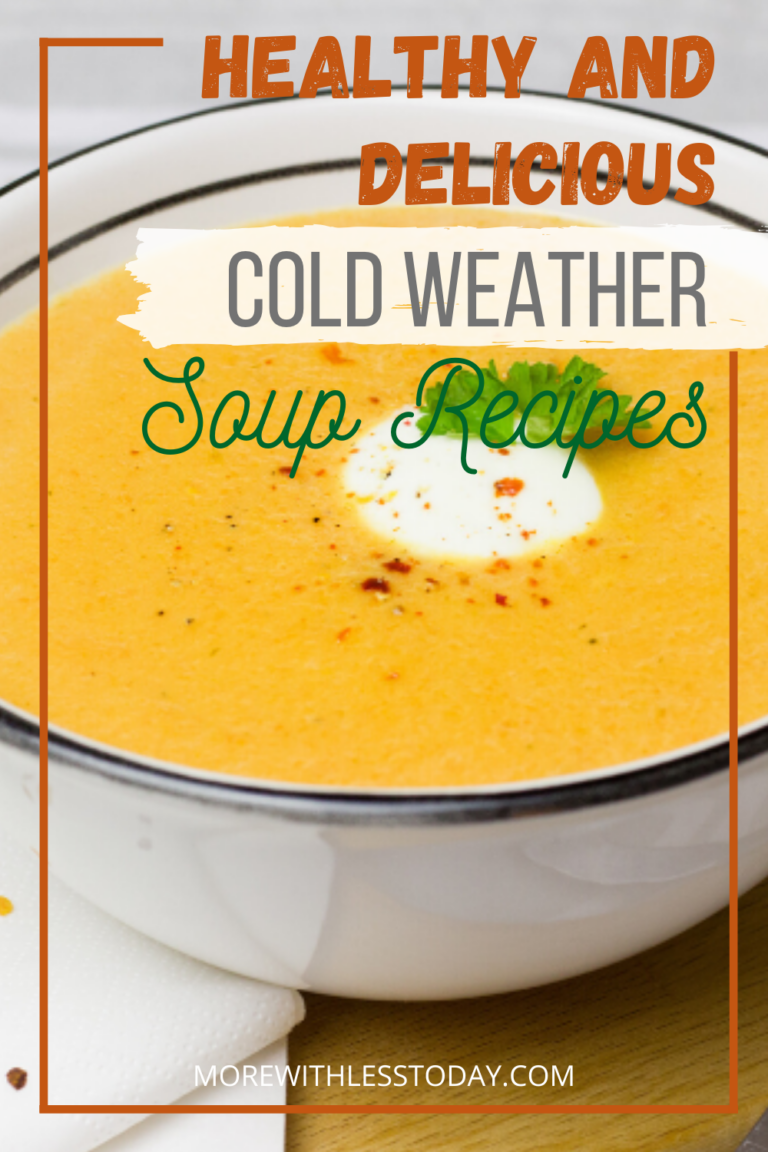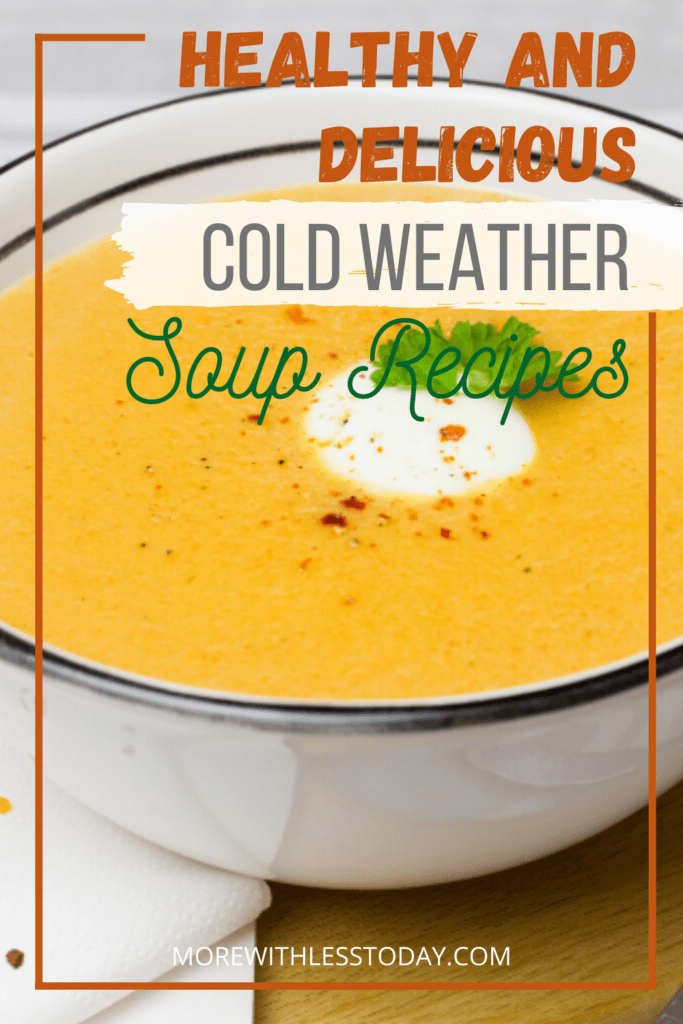 Do you have a warm soup recipe that you make during the winter?