This post is sponsored by Lunchbox. All opinions are 100% mine.
I recently had the chance to try Clear Shampoo and Conditioner and have noticed much less hair shedding when I wash and then comb out my hair. As I get older, I have noticed that I am loosing more hair lately and I am trying to be extra careful. Coloring my hair is my last splurge and I want to maintain it as best as I can, without spending a fortune on hair care products.
I chose the CLEAR Scalp & Hair Beauty Therapy™ Damage & Color Repair Nourishing Shampoo because I have my hair colored monthly and the process does make it dry and somewhat brittle.
The Clear Shampoo and Conditioners, available at Walmart have been Allure Beauty Winners and retail right now for just under $5!
I learned that Clear Shampoo and Conditioner provides up to 10x the benefits giving you more resilient and beautiful hair,with more nourishment beginning at the scalp. In the past, I have avoided conditioning my scalp thinking that it would "weigh down" my hair, but I did not experience this with the Clear Conditioner. My hair felt silky and smooth and I was able to skip a day, washing my hair every other day which saves both time and money!
Very few products give you 10x the benefit. Clear deeply nourishes* the scalp for 10x more resilient** hair. *With clinically-proven moisturization **Resilience is defined as breakage when combing when using Clear Shampoo and Conditioner vs. non-conditioning shampoo.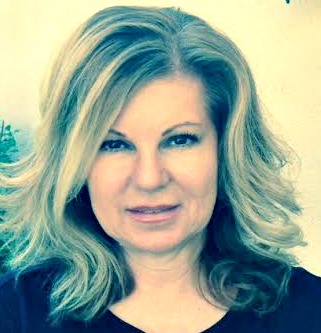 Find these Clear shampoos and conditioners at Walmart and start experiencing more resilient hair too!
Clear Intense Hydration:
• Clinically proven to help replenish the scalp with essential hydration*. Makes hair resilient to dryness for soft, silky tresses. With Cactus extract, a known hydrator.
Damage & Color Repair (this is the one I tried)
• Clinically proven to help restore the scalp's natural moisture balance** and make it more resilient to damage. Proven color-safe for vibrant color, it's great for color treated hair.
Clear Ultra Shea
• Infused with Nutrium 10™ Moisture Lock, a non-greasy nourishing complex enriched with shea butter and natural oils, CLEAR SCALP & HAIR BEAUTY THERAPY™ ULTRA SHEA quenches dryness and locks in moisture.
Clear Men Clean & Refresh
• All-day resilience against grease and ultra-fresh hair & scalp*. Deeply builds strength, fullness & vitality.