Looking for a refreshing drink to make for summer? A large pitcher of this Easy Melon and Apple Sangria is perfect!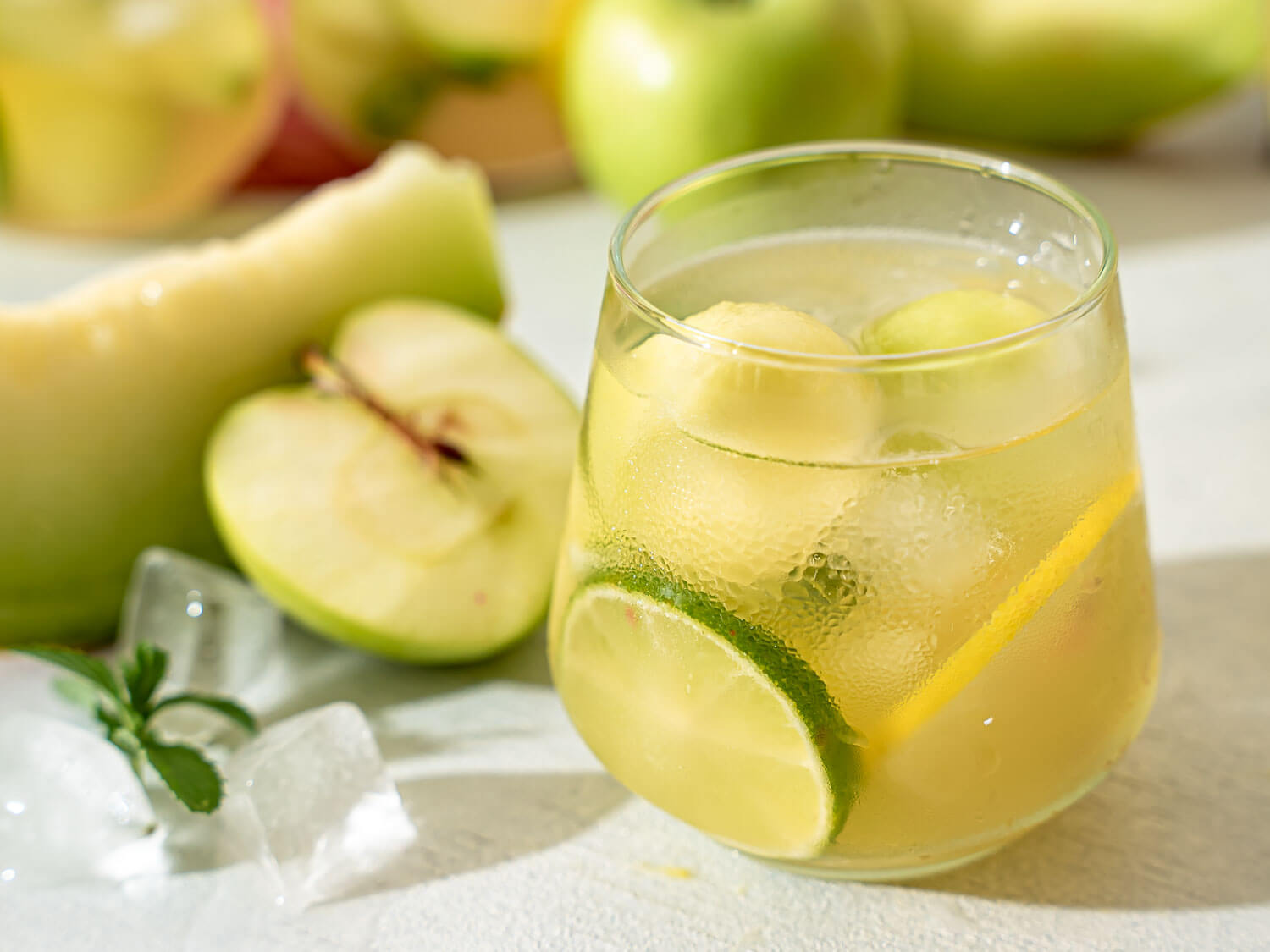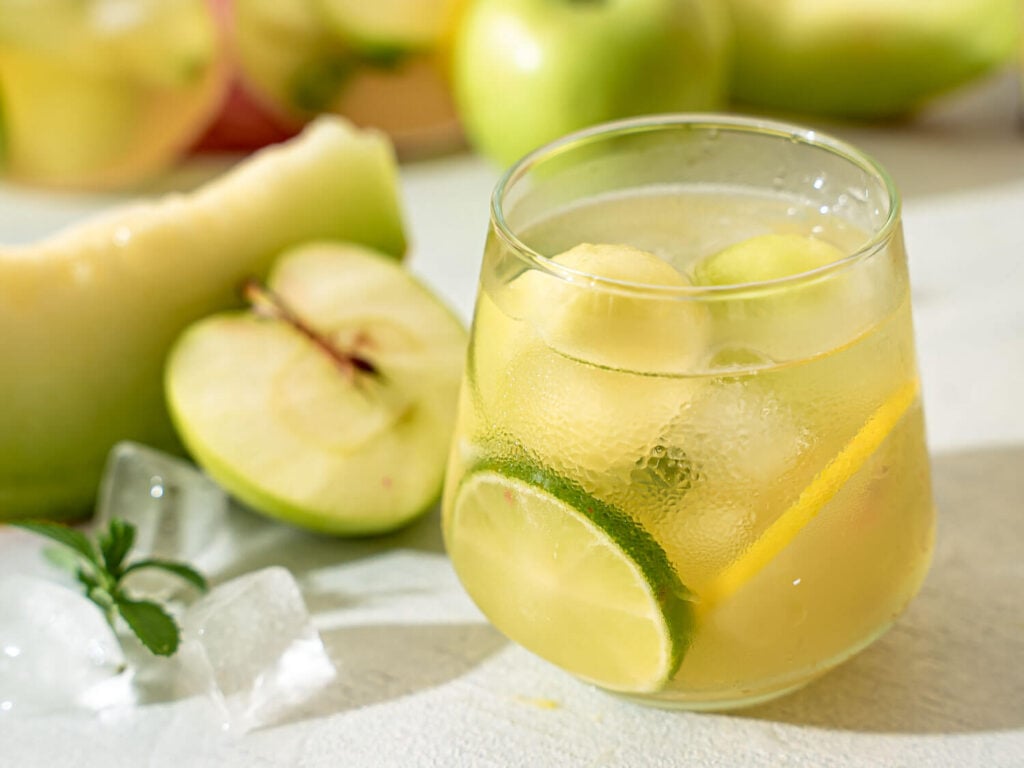 Sangria is a versatile drink and can be made with almost any summer fruit or wine combination. This white wine sangria recipe I'm sharing uses the refreshing combination of melon and my favorite fruit, fresh apples. The ingredients for this drink can be easily found at grocery stores and you can choose which white wine you prefer.
Nothing beats summer drinks with fresh fruit and some white or red wine! Make this easy recipe for a summer party or enjoy it in a great weekend with your family. Sangria is the perfect drink to serve on warm summer nights and watching sunsets.
We have affiliate relationships which means we may earn a small referral commission at no additional cost to you if you shop using our affiliate links.
Kitchen Notes & Tips
For best results, the melon should be frozen for a minimum of 3 hours before you make your Melon and Apple Sangria. It's a long time to wait, but trust me, it's worth it because it's one of the best parts of this recipe.

Sangria should chill in the refrigerator for the flavors to combine well for 2 hours prior to serving.

Strawberries, grapes, watermelon, apples, oranges and lemon are all great choices for this recipe.
What To Serve with Easy Melon and Apple Sangria?
These summer recipes could be perfect pair for this Melon and Apple Sangria:
Ingredients for Easy Melon and Apple Sangria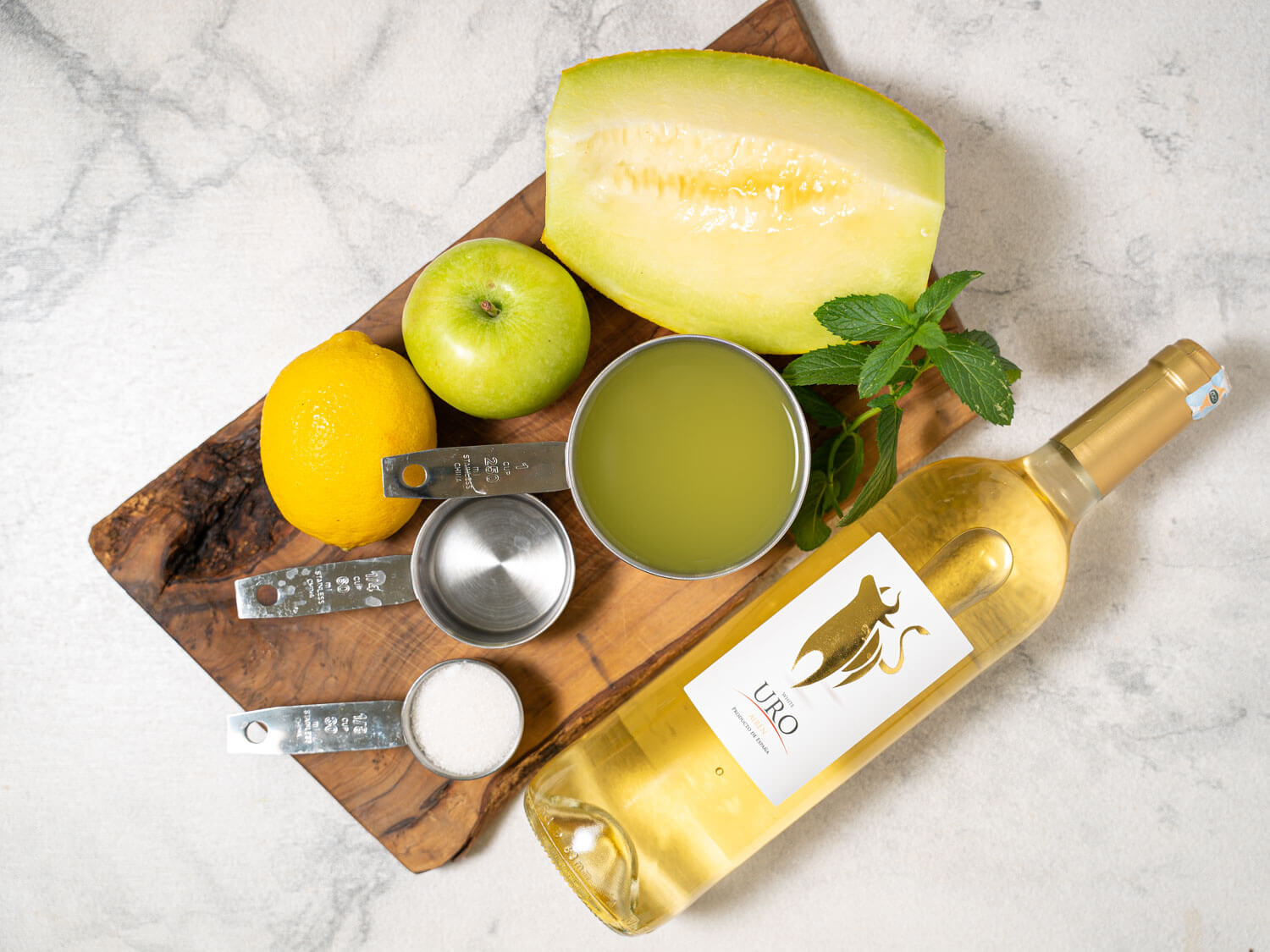 1/4 melon

1 bottle white wine such as Chardonnay or Sauvignon Blanc

3 T. sugar

1-1/2 C. prepared lemonade

1/4 C. White rum

1 tart green apple such as Granny Smith

1 lemon

10-12 fresh mint leaves
Supplies Used
As an Amazon Associate, I earn from qualifying purchases.
How To Make Easy Melon and Apple Sangria
Step #1. Place the melon in the freezer for 3 hours.
Step #2. In a large serving bowl or pitcher, combine wine and sugar.
Step #3. Add lemonade and rum.
Step #4. Slice the apple and lemon. Add the chopped apples and lemon to the wine mixture.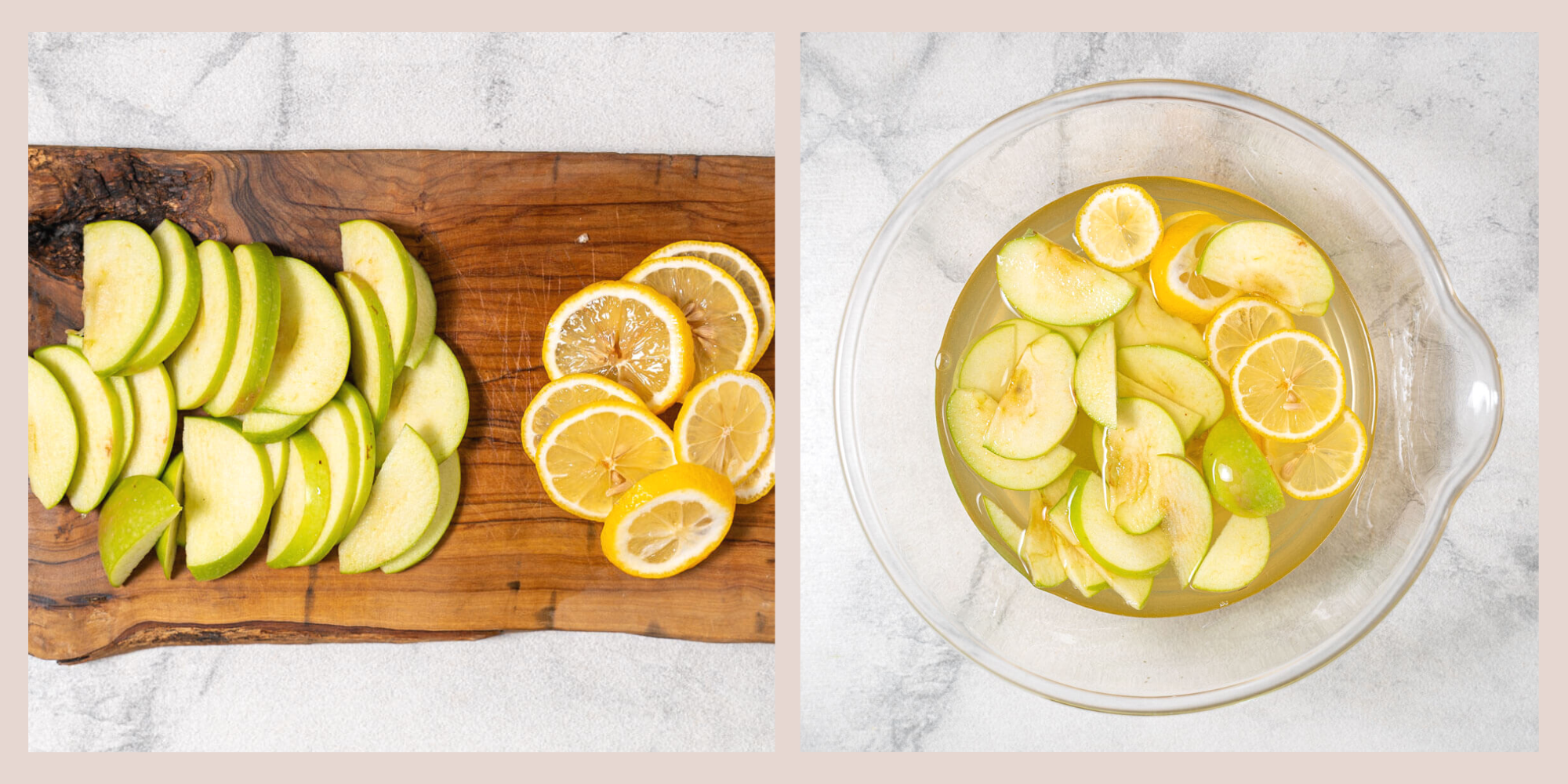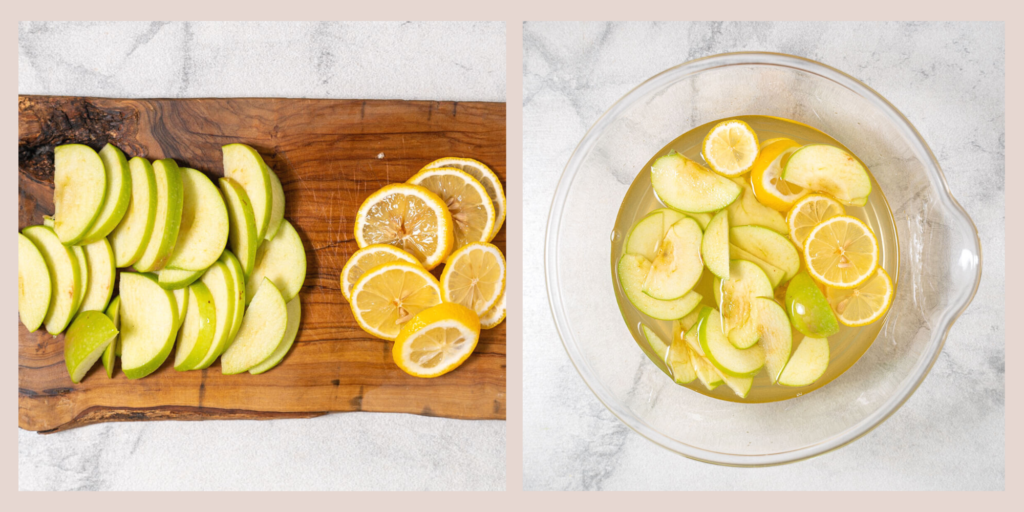 Step #5. Remove melon from freezer. Cut it into cubes or use a melon baller to make the melon balls. Add them to the wine mixture.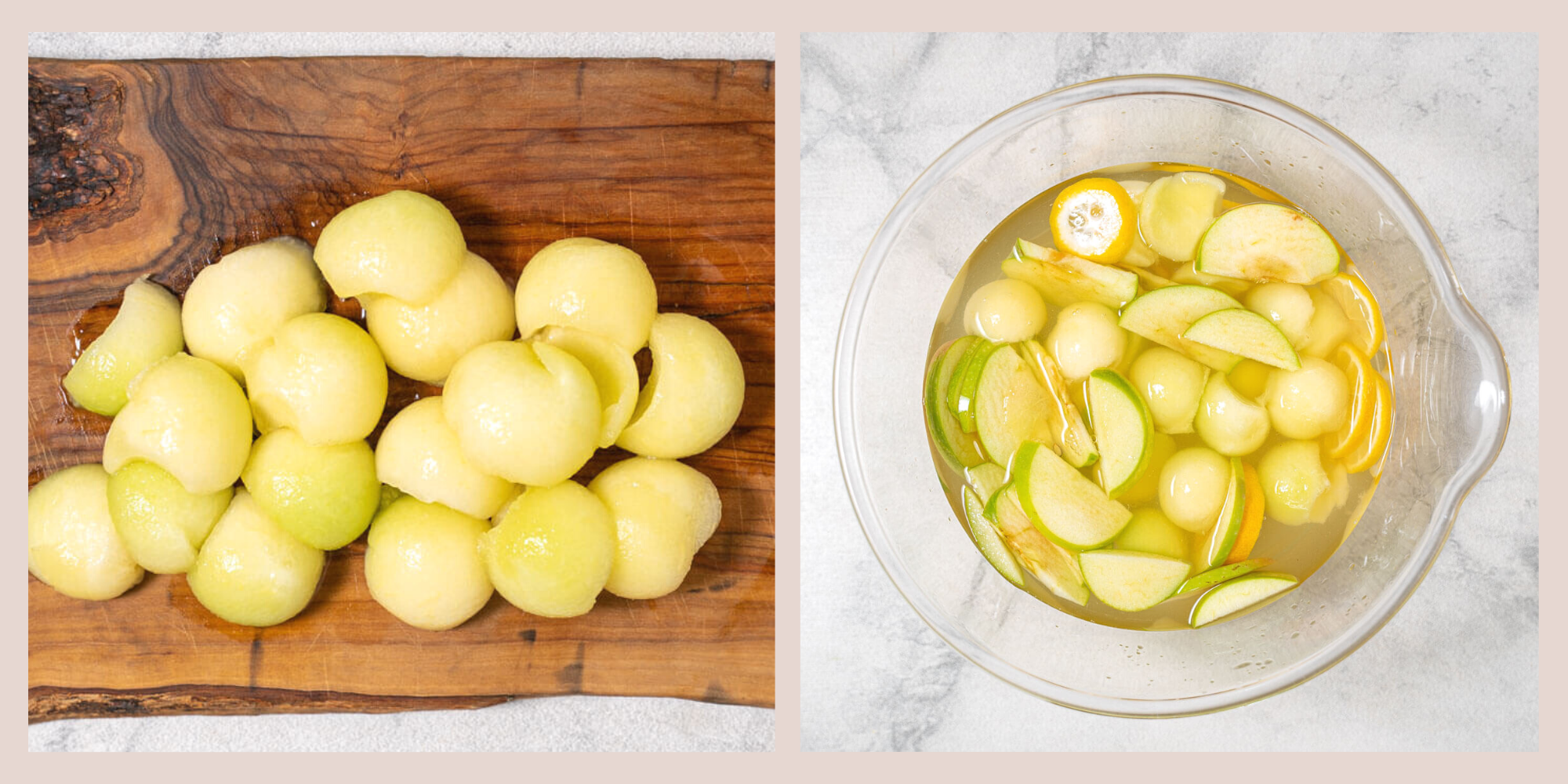 Step #6. Add mint leaves and place into refrigerator. Chill for 2 hours. Taste and add 1 T additional sugar if needed.
Step #7. Pour into glasses over ice. Enjoy!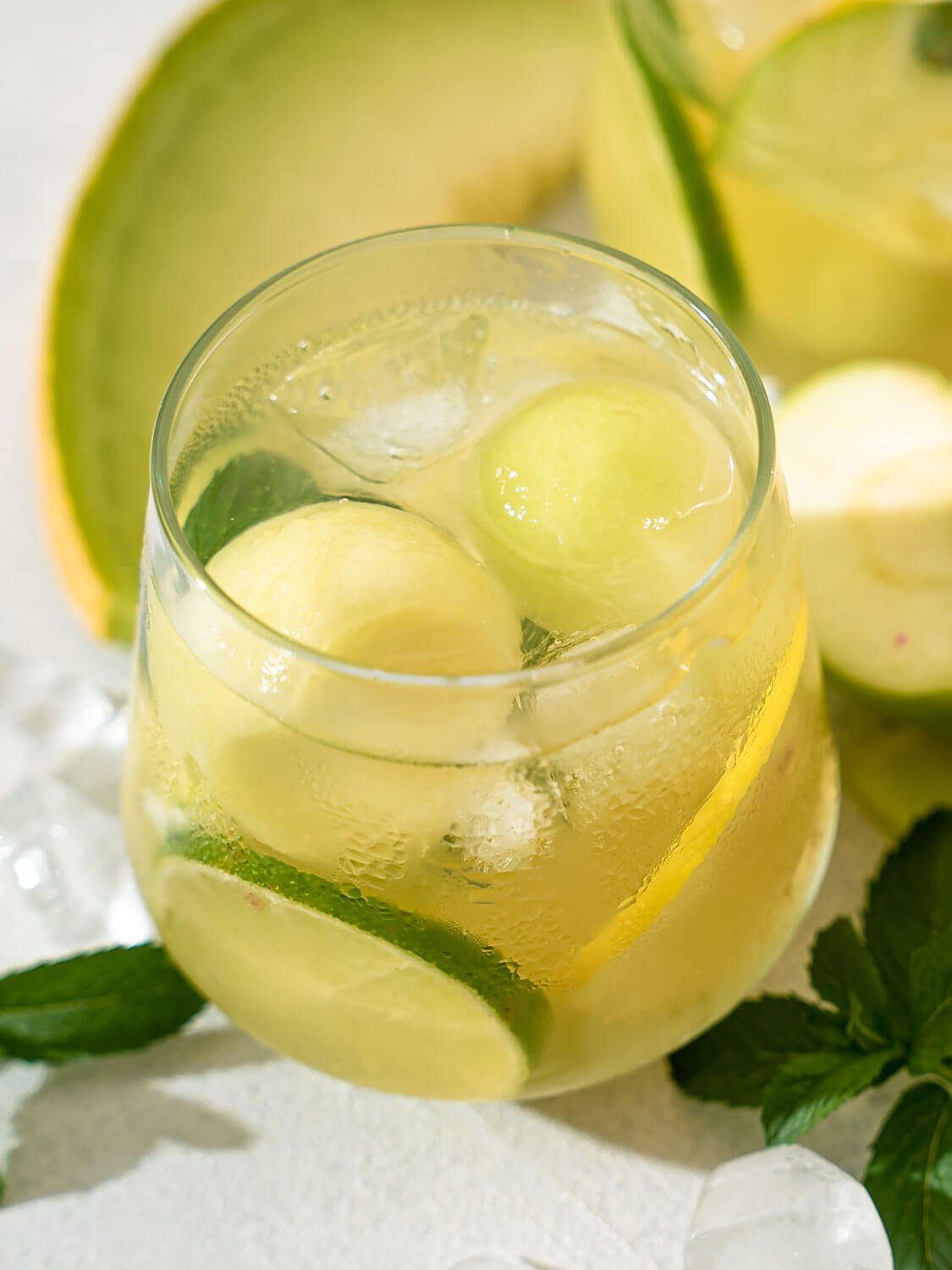 A Few Tips to Save Some Dough!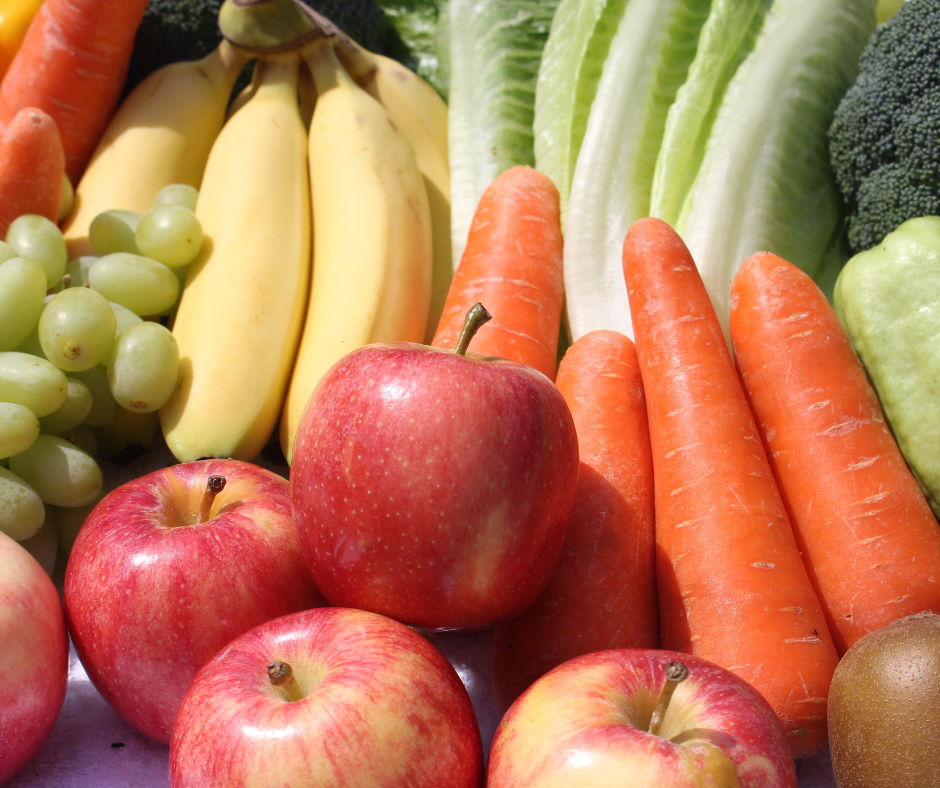 Stretch your dollars on groceries and household necessities with online coupons right on Amazon. Have you checked this section for current Amazon coupons? They change them up often. It could not be easier to save a few dollars.
Use Their Coupons for Groceries, Food, and Household Items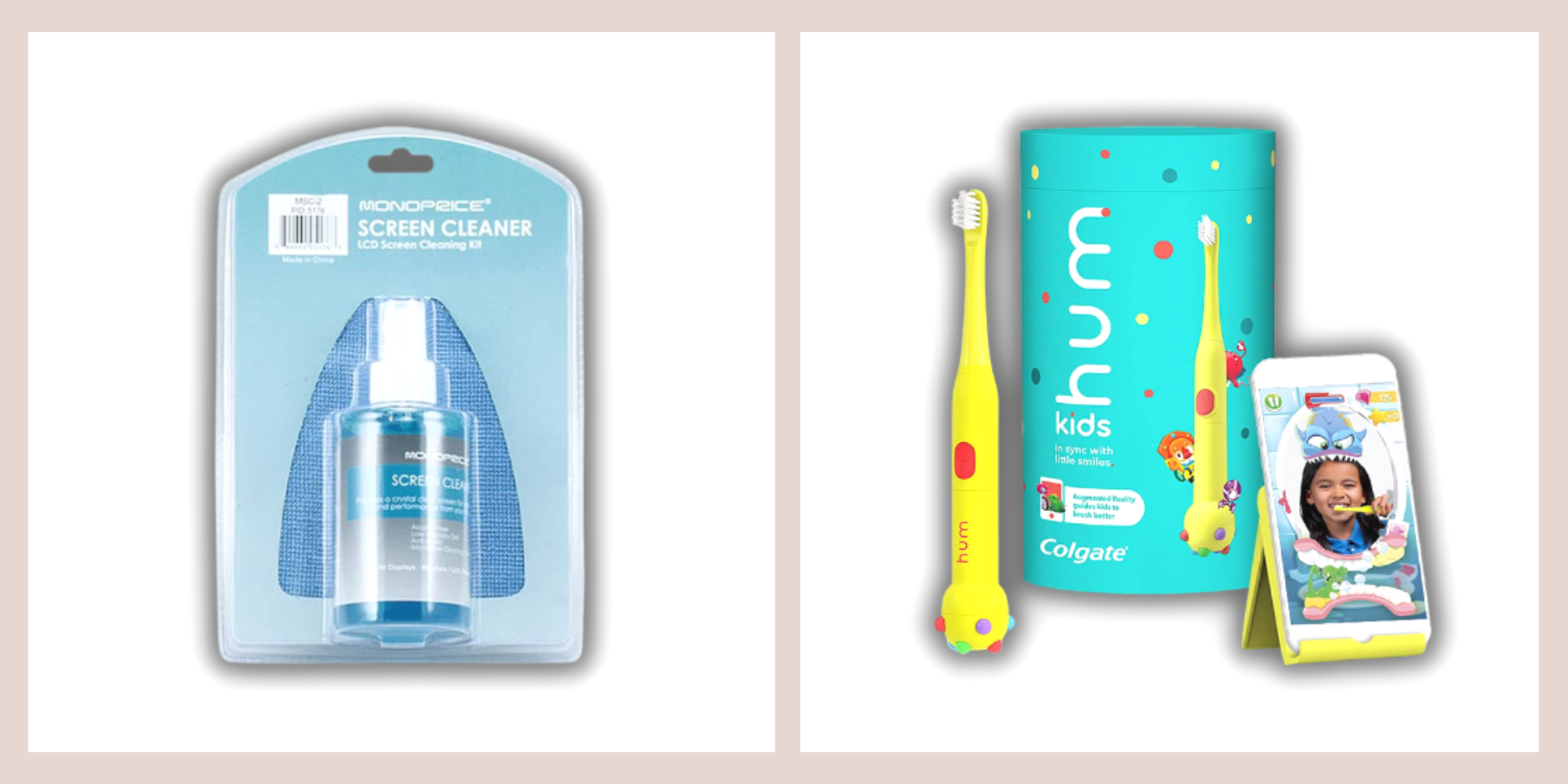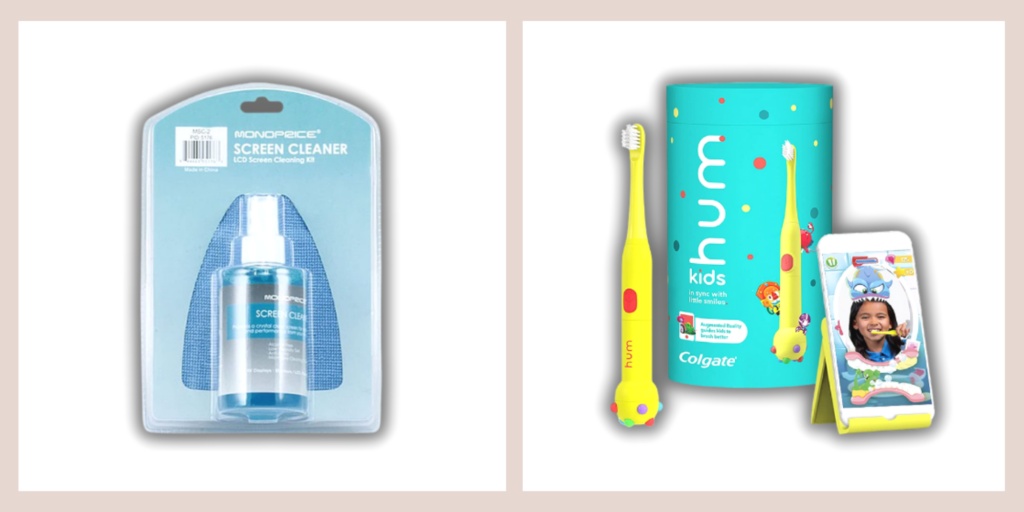 Amazon has a dedicated section for coupons that you can electronically "clip" and use. Head over to the coupon hub to look for what you need that's on sale. Click on the item with a coupon box next to it then the discount will be applied at checkout.
"Discounts applied at check out or on first subscription. Some coupons may only be available to Prime members. Coupons may be subject to a maximum dollar value, which will be reflected at checkout if applicable. Some restrictions apply."
Making the Most from Your Amazon Prime Membership (try it for free)
Join Amazon Prime
Try Amazon Prime for FREE with a one-month free trial. After one month, you can decide if the cost of the membership makes sense for you and then cancel before you get charged for the membership. You do need to enter a credit card to access the free month so write the ending date on your calendar and set up an alert so you can decide if you want to keep it or cancel right before your free month is up.
Try Amazon's Subscribe & Save Feature
Have you ever tried Amazon's Subscribe and Save feature? It will save you at least 5-15% on your reoccurring purchases. Plus you won't run out which is especially helpful these days. I use this for our favorite snacks, dog food, vitamins, household supplies, and more. You can pause or cancel orders easily from inside your account.
Save at Whole Foods Market
Find lots of exclusive weekly deals all over the store, and save an extra 10% on hundreds of sale items. Keep up to date on featured Prime Member Deals every week.
Skip the trip to the store
With Amazon Fresh, get 2-hour delivery on just about anything. Check here for availability in your area.
Sign Up to Our Email List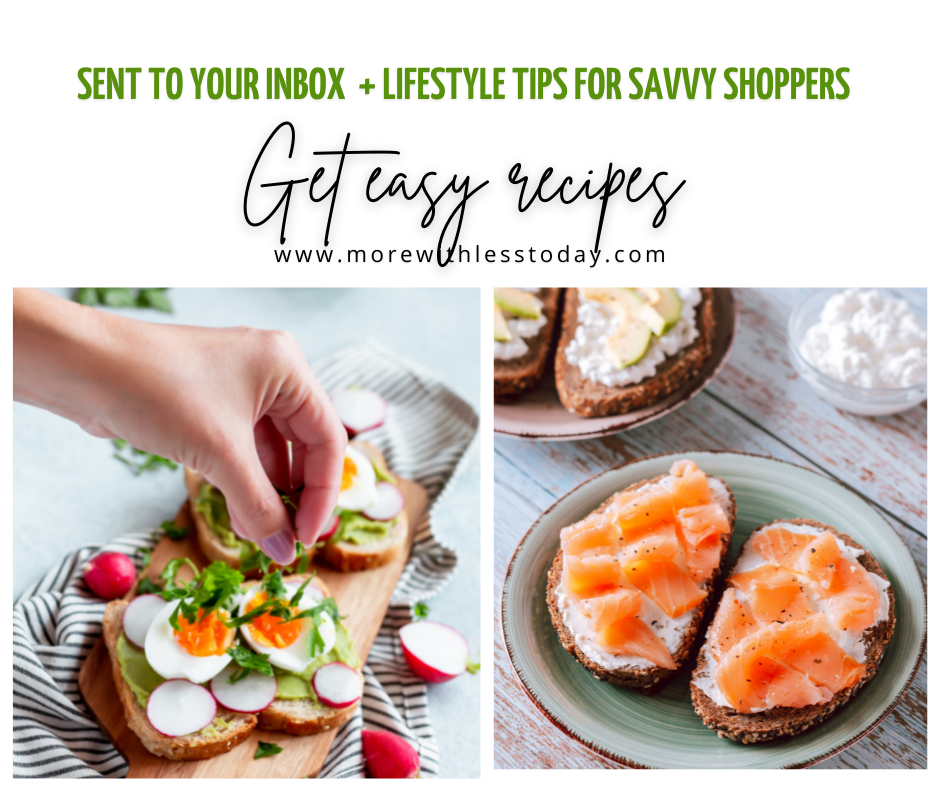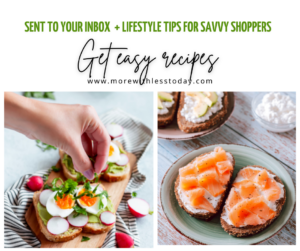 Have more delicious and easy recipes sent straight to your inbox! We also share lifestyle ideas for shopping, travel, pets & more. We would love to connect with you. Sign up for our emails and know we respect your privacy and will never share your email with anyone else.
Our new recipes
If you've enjoyed this easy Easy Melon and Apple Sangria recipe, you might like these:
If you are on social media, I would also love to connect with you on Facebook, Instagram, Pinterest or Twitter. Just click on the links to visit my profiles. Leave a message and I will follow you back!
Is this Easy Melon and Apple Sangria one of the best sangria recipe you've tried? Let me know in the comments below!
Don't forget to share this recipe with your friends and loved ones. Make sure to follow me on social media to stay updated on my latest posts.
PIN for later: