Don't you love how this Firecracker Cake turned out? If the county fair was open, I would enter the baking contest! You can make a Firecracker Cake too. Surprise and delight your family and friends for Independence Day.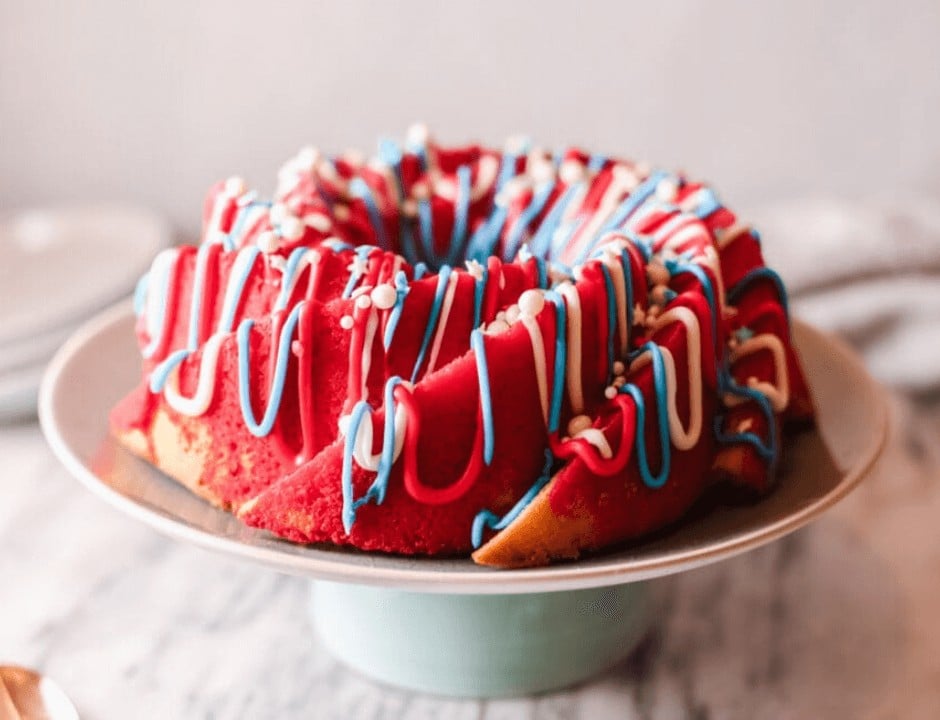 The effect is created by drizzling the glaze down the sides of the Firecracker Cake. Isn't it so pretty? I first saw this beautiful cake on the Betty Crocker website. I think ours turned out just as nice in my humble opinion! Without further ado, let's start making this majestic cake that's perfect for the New Year or the 4th of July!
Ingredients for Firecracker Cake
1 1/2 cup butter
1 1/2 cup sugar
6 Eggs
3 Tsp baking powder
2 3/4 cup flour
1 Tbsp vanilla extract
1/2 cup milk
2 Tsp blue food coloring
2 Tsp red food coloring
For the glaze
1/2 cup frosting
Sprinkles
1 Tsp blue food coloring
1 Tsp red food coloring
How To Make the Firecracker Cake
Step #1. Preheat oven to 350 degrees. Grease a bundt cake pan and set it aside.
Step #2. In a bowl, beat the butter and sugar until light and fluffy. Add the eggs, one at a time, beating well after each addition. Add the baking powder and vanilla extract.
Step #3. Get half the flour and mix until evenly incorporated. Pour the milk and continue mixing. Finish with the remaining flour and continue mixing for 2 full minutes.
Step #4. Divide the batter into 3 bowls. Add 1 Tsp of blue food coloring to 1 bowl and the red food coloring to the other and mix to incorporate. You'll have a white batter bowl remaining.
Step #5. Pour the red cake batter into the bottom of the pan. Pour the white batter over the red batter and finish pouring carefully the blue batter in the middle of the white batter.
Step #6. Take to the oven and bake for 65 minutes or until done.
Step #7. Let it cool down completely before removing it from the pan.
Preparing the Glaze
Step #1. Divide the frosting into 3 bowls. Add the red and blue food colorings to separate bowls. You'll have a remaining bowl for the white icing.
Step #2. Drizzle the glaze over the Firecracker Cake and decorate with sprinkles. Enjoy!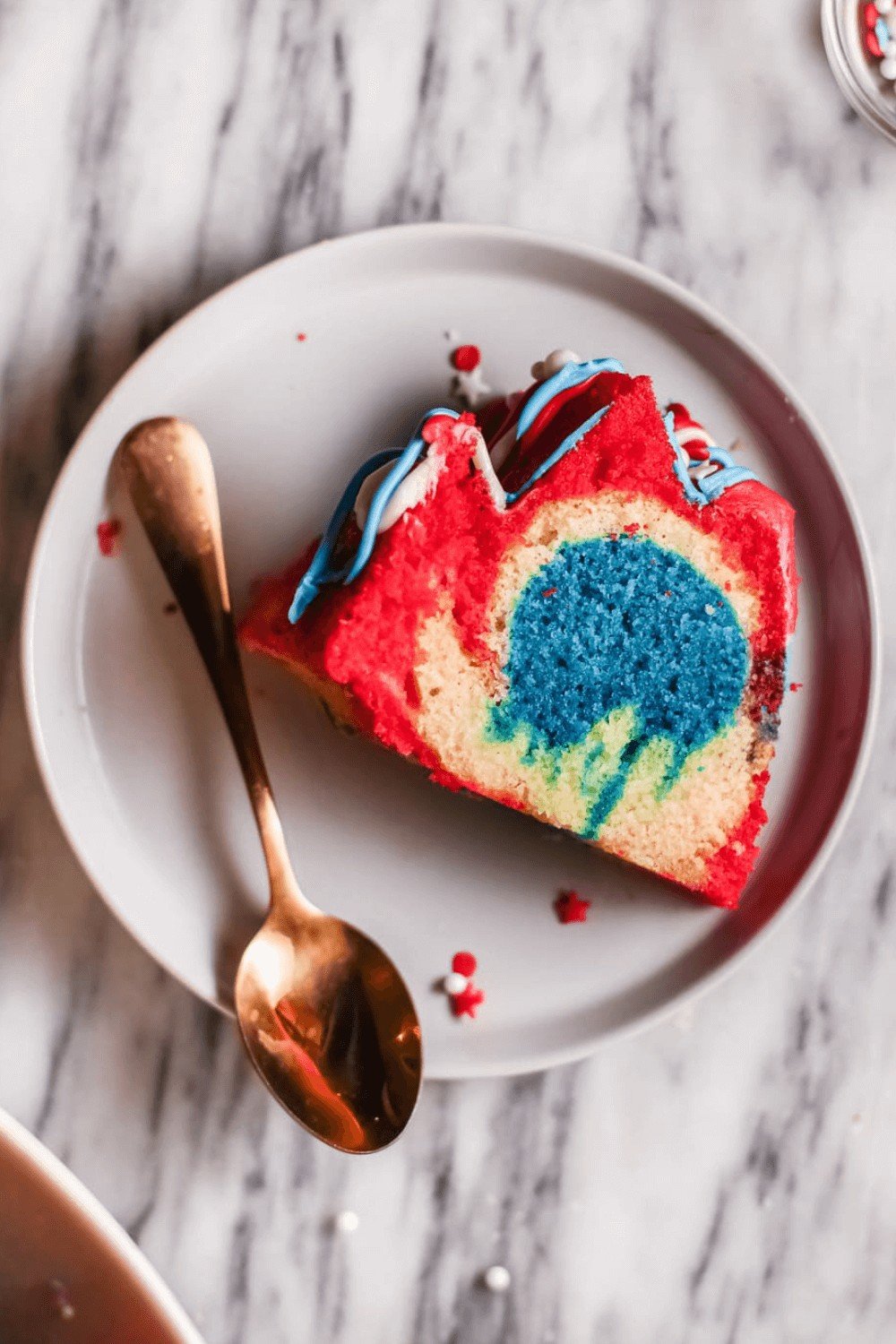 More Baking Recipes To Try
Make the Most from Your Amazon Prime Membership (try it for FREE!)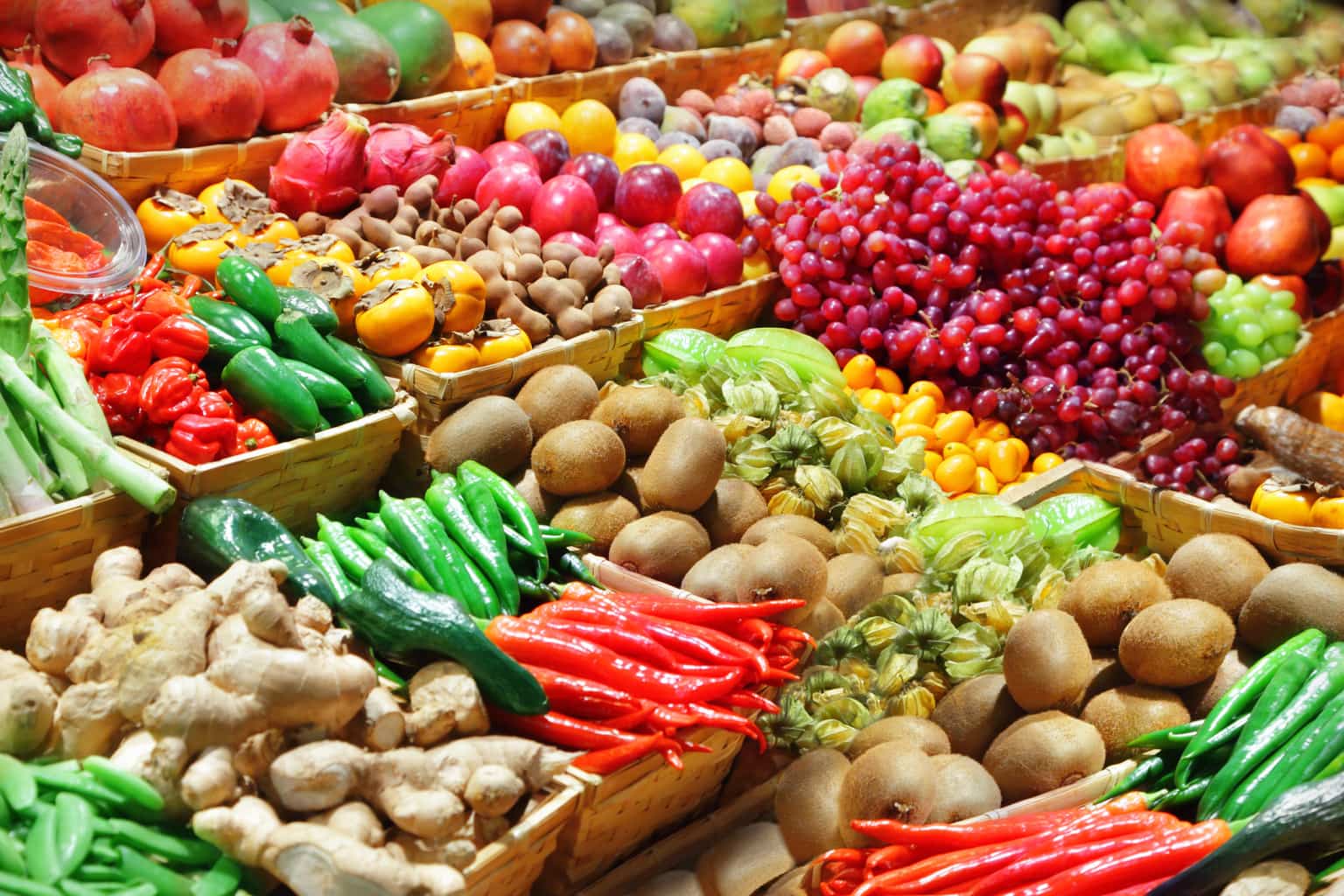 Join Amazon Prime
Try Amazon Prime for FREE with a one-month free trial. After one month, you can decide if the cost of the membership makes sense for you and then cancel before you get charged for the membership. You do need to enter a credit card to access the free month so write the ending date on your calendar and set up an alert so you can decide if you want to keep it or cancel right before your free month ends.
Try Amazon's Subscribe & Save Feature
Have you ever tried Amazon's Subscribe and Save feature? It will save you at least 5-15% on your reoccurring purchases. Plus you won't run out which is especially helpful these days. I use this for our favorite snacks, dog food, vitamins, household supplies, and more. You can pause or cancel orders easily from inside your account.
Save at Whole Foods Market
Find many exclusive weekly deals all over the store, and save an extra 10% on hundreds of sale items. Keep up to date on featured Prime Member Deals every week.
Skip the trip to the store
With Amazon Fresh, get 2-hour delivery on just about anything. Check here for availability in your area.
Here are 30+ Tips to Save More at the Grocery Store
Kitchen Gadgets To Make Cooking Easy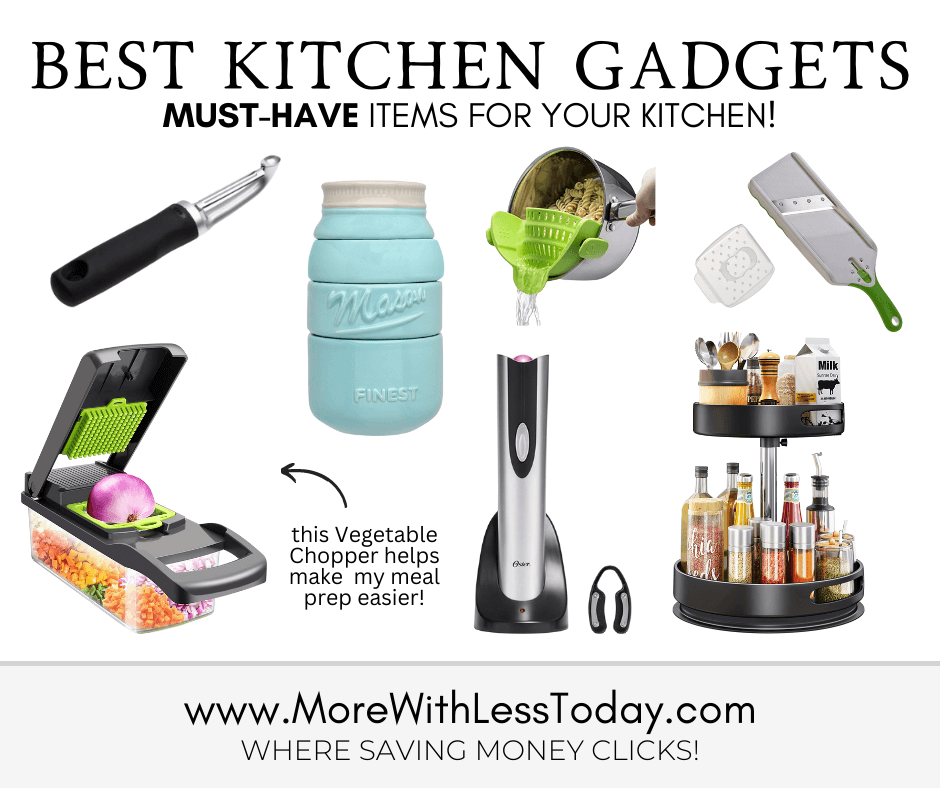 Click here to see my favorite affordable kitchen gadgets that make cooking easy!
Sign Up for Our Email List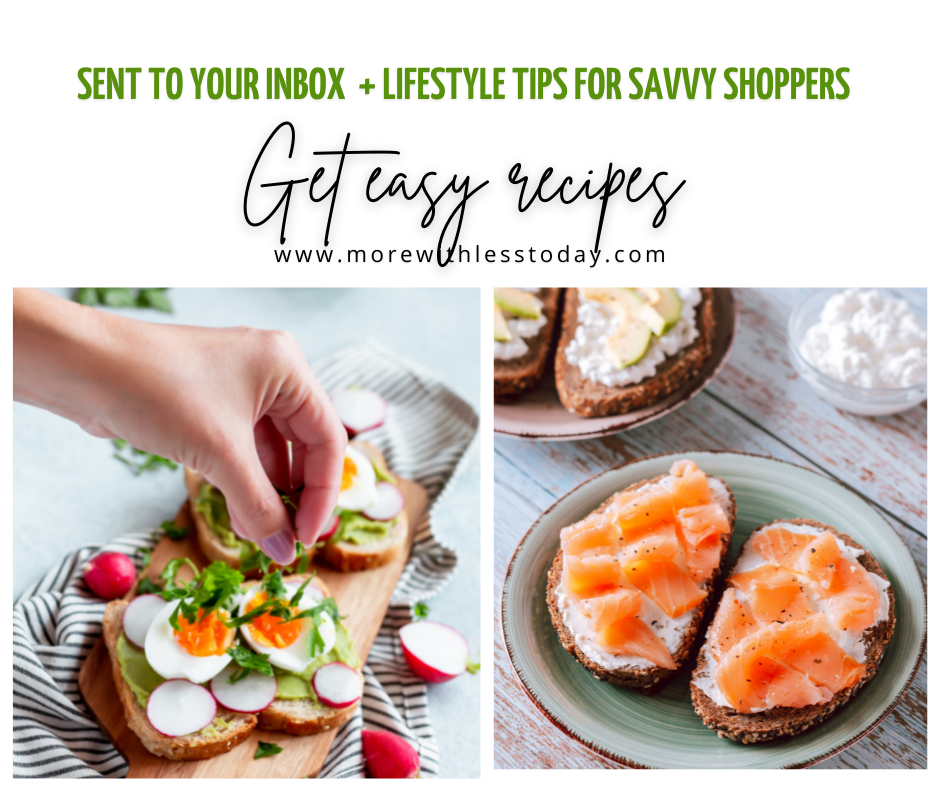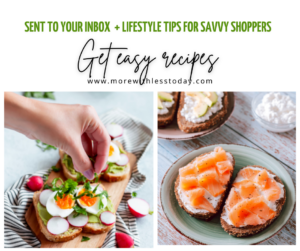 Have more delicious recipes like this Firecracker Cake recipe sent straight to your inbox! We also share lifestyle ideas for shopping, travel, pets & more. We would love to connect with you.
Sign up for our emails and know we respect your privacy and will never share your email with anyone else.
PIN for Later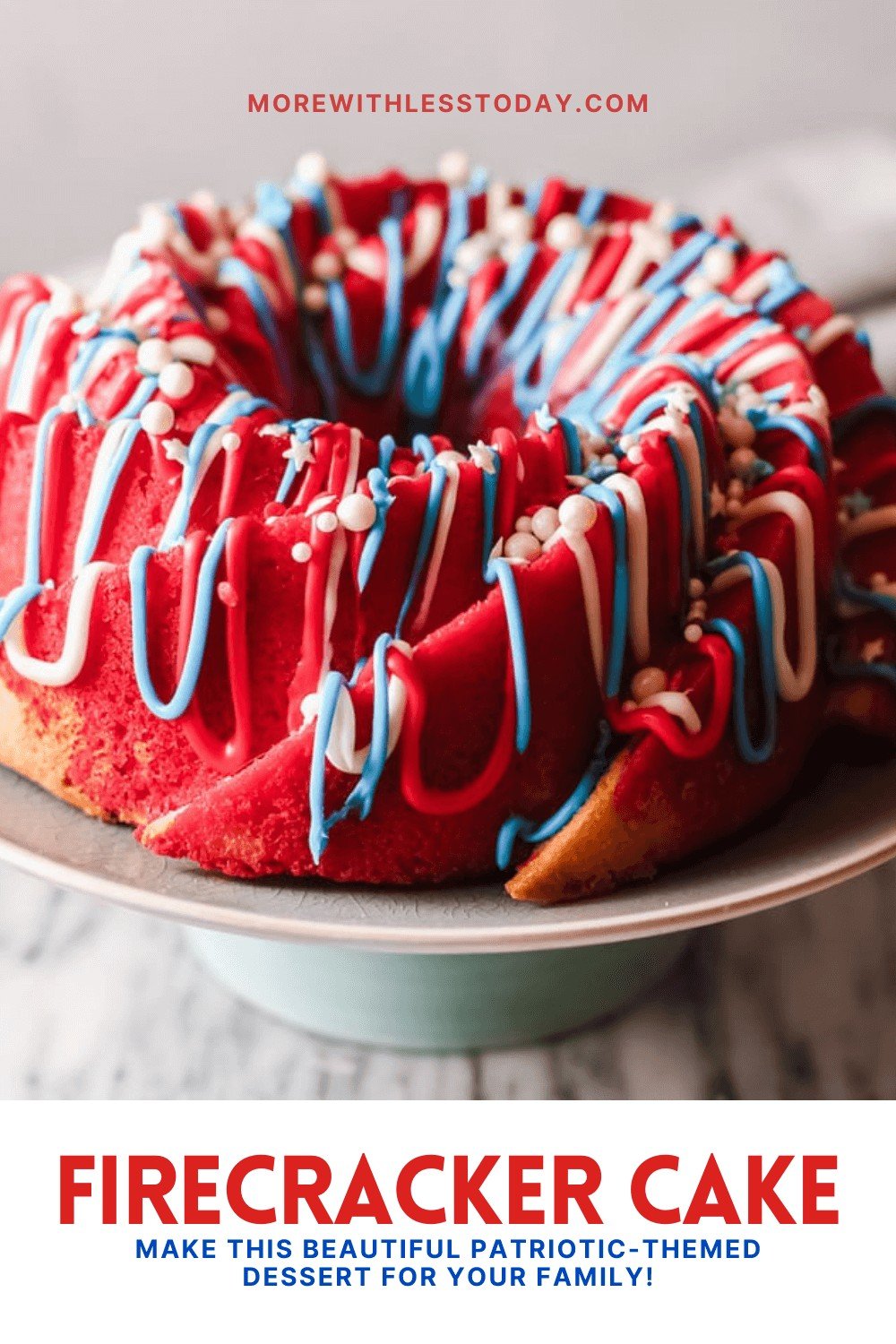 Don't forget to share this recipe with your friends and loved ones. If you are on social media, I would love to connect with you on Facebook, Instagram, Pinterest, or Twitter. Just click on the links to visit my profile. Leave a message and I will follow you back!
Have you tried this recipe? Let me know what you think in the comments!