Breakfast seems to be the meal filled with gluten whether it's pancakes, toast, bagels, waffles, or any of the many other traditional breakfast foods. If you are looking for a delicious breakfast recipe that everyone will love, try our Gluten-Free Asparagus Breakfast Quesadilla recipe. If you do not like asparagus you can certainly substitute with different veggies. This is also a healthy lunch option.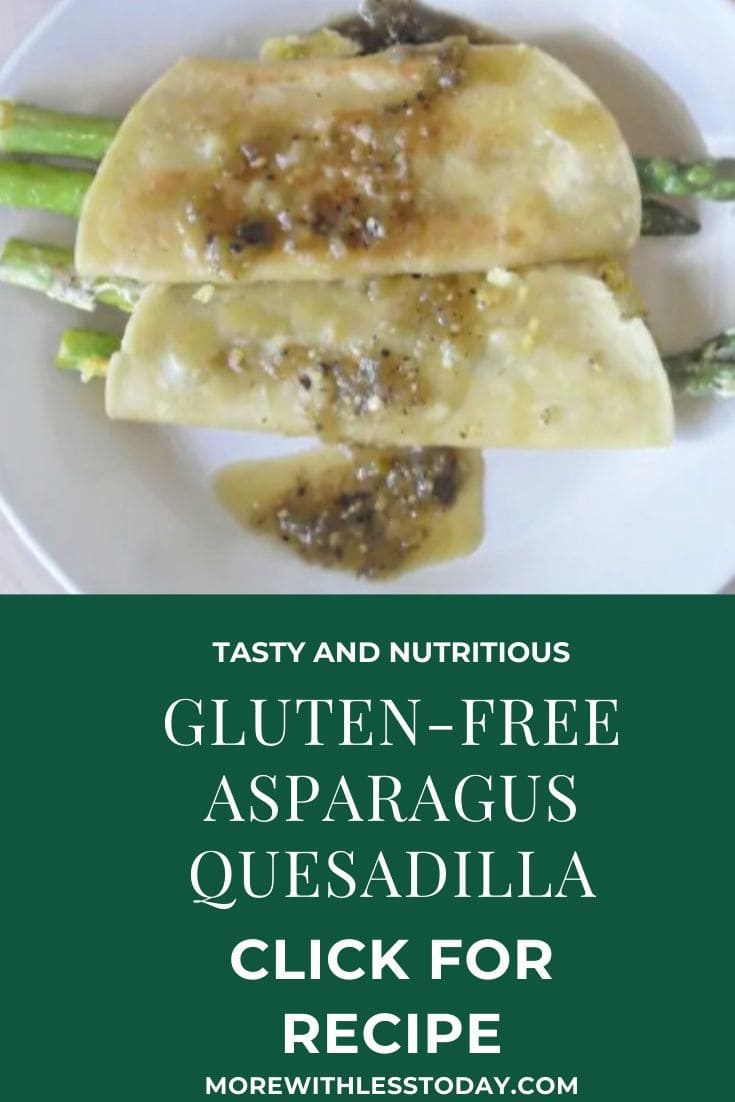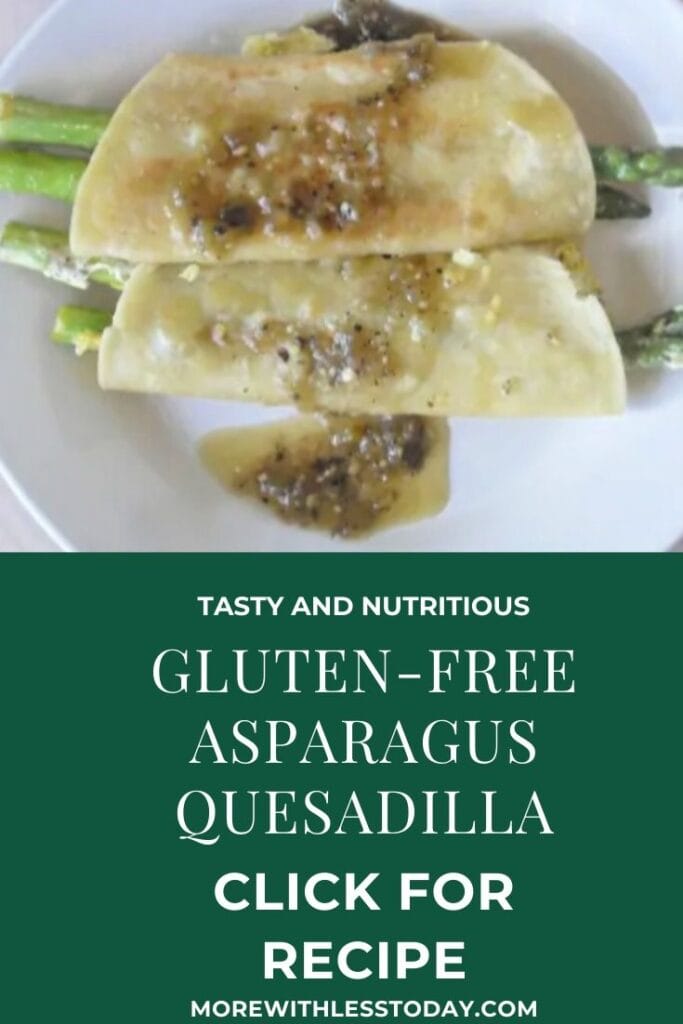 Gluten-Free Asparagus and Egg Breakfast Quesadilla
Ingredients
2 eggs

1 tbsp olive oil

salsa verde

6" corn tortillas

2 slices Provolone cheese

4 stalks fresh asparagus

salt, pepper, or other seasonings to taste
Instructions
Heat a skillet to medium-high and sauté the asparagus in olive oil and season to taste. Use roughly 2 asparaguses per tortilla.
Scramble and cook the eggs. Season with salt and pepper. You can use the whole egg or if you prefer just the egg whites.
Brown the tortillas in a skillet over medium heat. Melt a slice of provolone cheese on each tortilla.
When the cheese has started to melt, simply top with asparagus and the scrambled egg.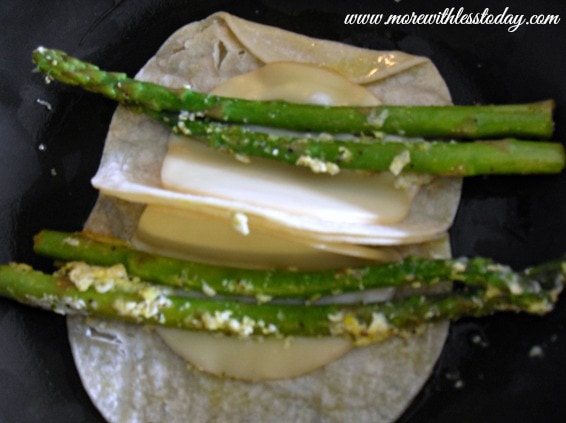 Fold the tortillas to cover the egg and asparagus. If necessary flip to brown both sides, ensuring that cheese is melted.
Top with salsa verde and serve hot.
I've also made this breakfast quesadilla with cauliflower and broccoli. If you're not as concerned about the healthy take or being gluten free you can use any kind of tortilla and many different fillings like sausage or bacon.
PIN to Save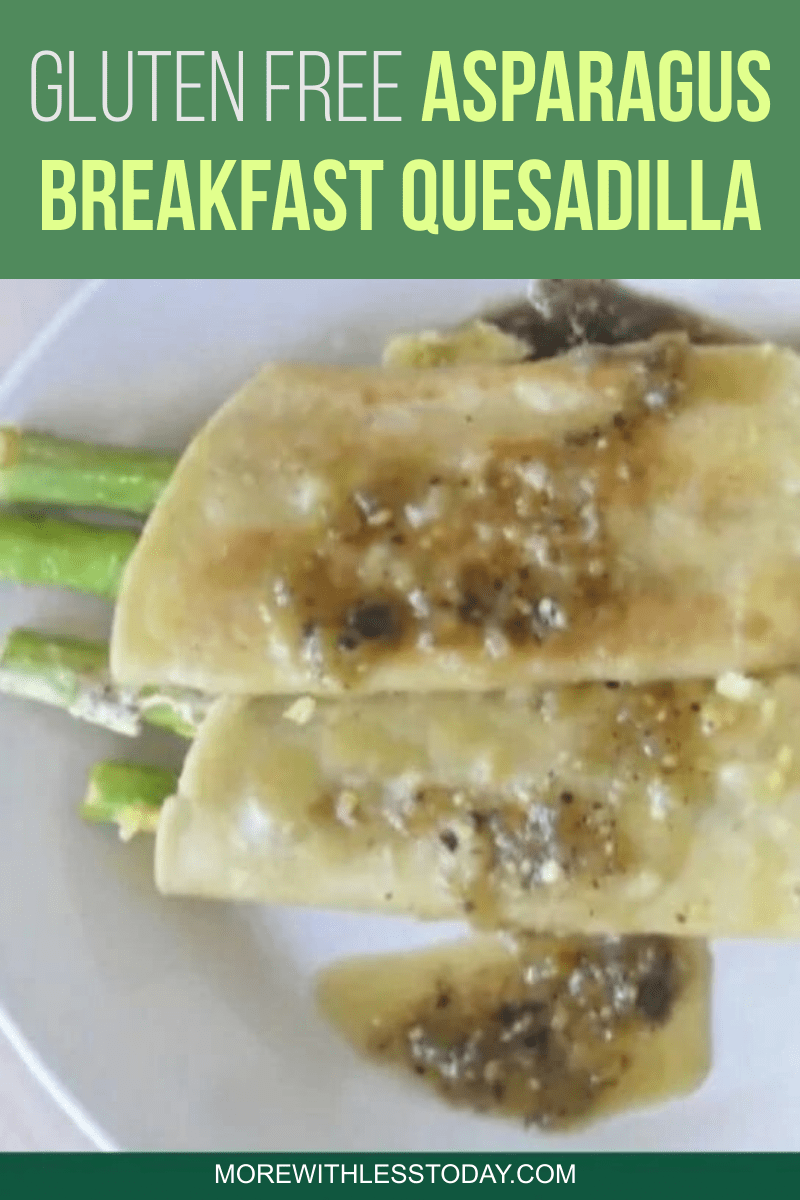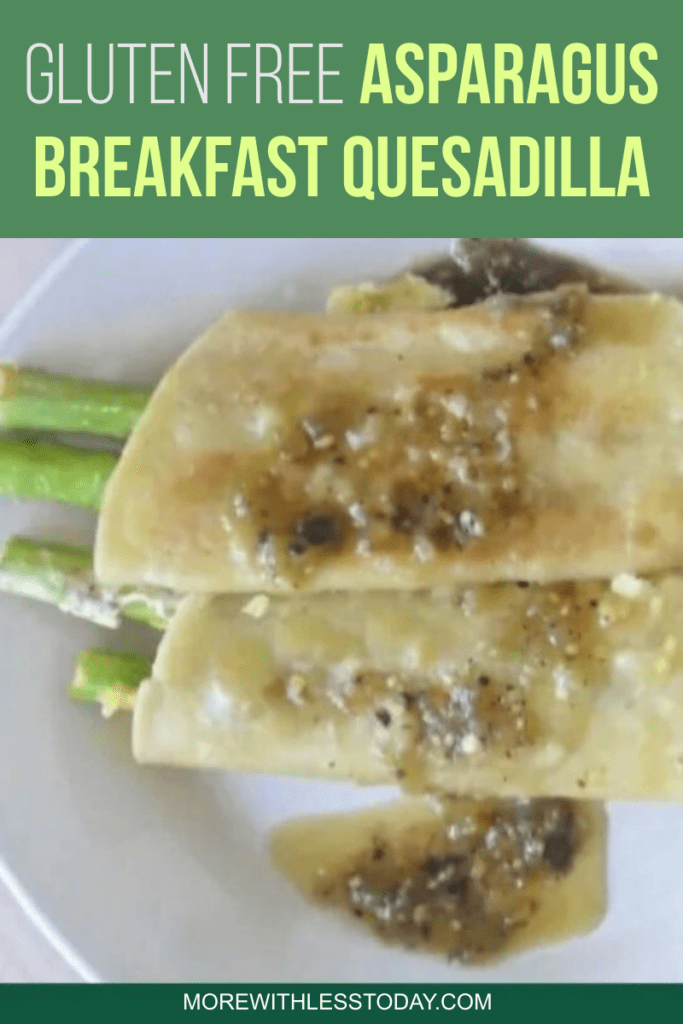 Delicious Asparagus Recipes from Top Food Bloggers