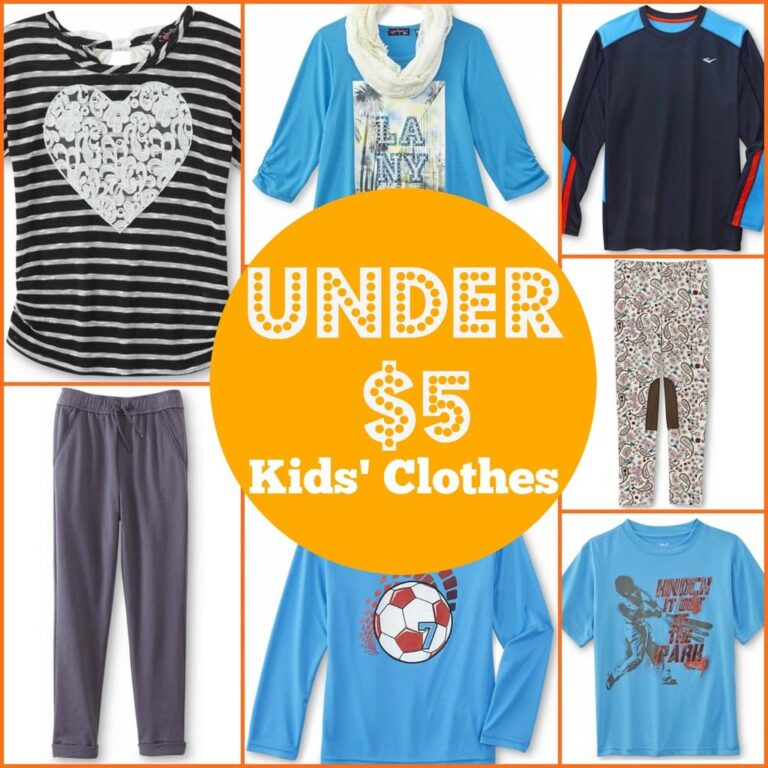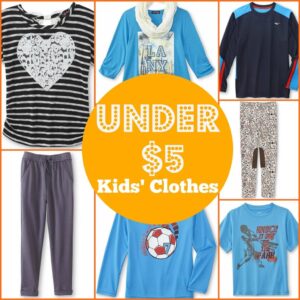 Now Expired
Let's admit it; kids go through clothing quickly. Whether the kids are playing or eating in them, clothes get rips and stains and not to mention how quickly the clothing is outgrown. Who wants to pay top dollar for them? I never did and I don't want you to either so I put together a catalog of over 100 items of kids' clothing under $5.
Here is how to score this great deal and all the best deals with Shop Your Way!
Choose me as your Free Personal Shopper here (Lori Felix – More With Less). If you already have a Shop Your Way personal shopper, you can skip this step.

View my catalog of over 100 items of Kids' Clothes Under $5!

With Shop Your Way Max, get free shipping on $35+.
I found over 100 choices – view the entire catalog of Kids' Clothes Under $5! Feel free to share this with someone else who has fast-growing kids!
Even More Benefits and Savings for You:
Shop Your Way members get free shipping for 90 days with no credit card needed and no auto renewal. It's completely without strings. If you are still not convinced to join us over at Shop Your Way, then use FREE store pick up to do an end run around the shipping fees. Yes, we do not like to pay shipping fees at MWLT.
I can help you maximize your account and show you how to shop for free or nearly free at Sears and Kmart. Many of my readers get household necessities, buy gifts all year long, get housewares, clothing for the kids and so much more.
Looking to make a big ticket purchase?
If you are in the market for new appliances, exercise equipment, a mattress, TV or other big ticket purchase, I can put together a catalog of suggestions for you. It can cut down on your research time and there is no obligation to purchase anything. I only make recommendations and you do the shopping whenever you are ready.
Join the rest of us over at ShopYourWay and choose me to be your free personal shopper. We are really going to be saving our clients TIME and MONEY all year long. Here is my invitation link ——–> http://syw.co/MOREWITHLESS.
YOU WILL ALSO LIKE: