We all know that kids go through clothes fast. There is no need to pay top dollar for children's clothes. I never did and I don't want you to either, so I put together a catalog of kids' clothes under $5.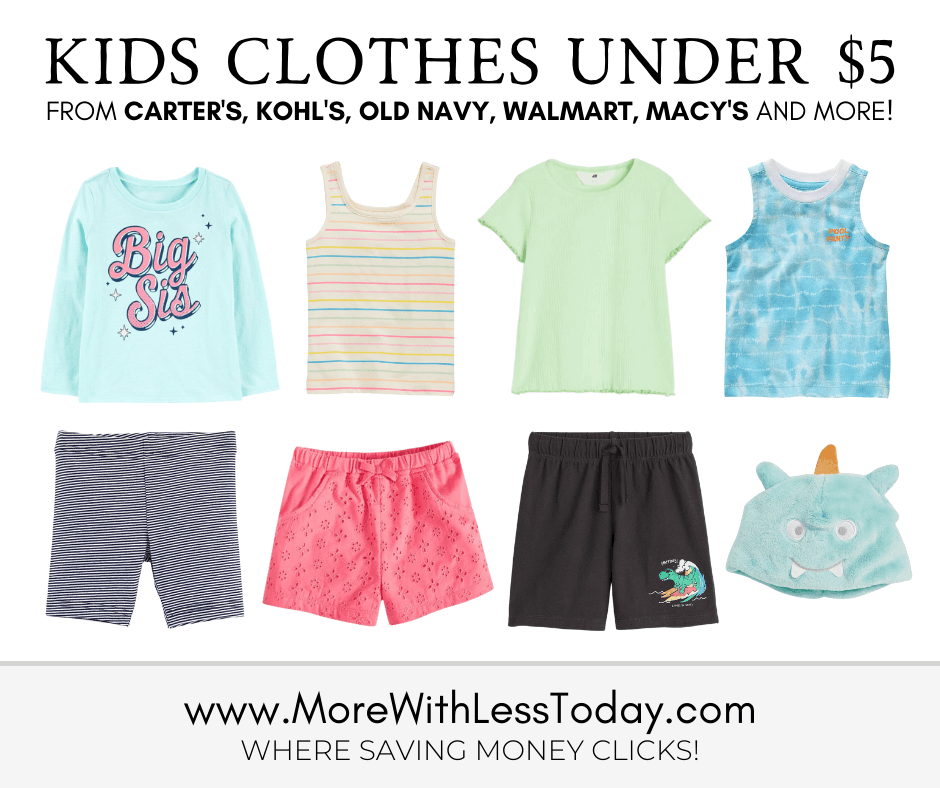 Whether the kids are playing or eating in them, clothes get rips and stains. It's also good to consider how quickly their clothing is outgrown.
This post has our favorite sources and links to Kids' Clothes Under $5. You'll find a wide variety of styles of new clothes in this list.
We have affiliate relationships which means we may earn a small referral commission at no additional cost to you if you shop for kids' clearance clothes using our links.
List of Brands with Kids' Clothes Under $5
Kids' Clothes Under $5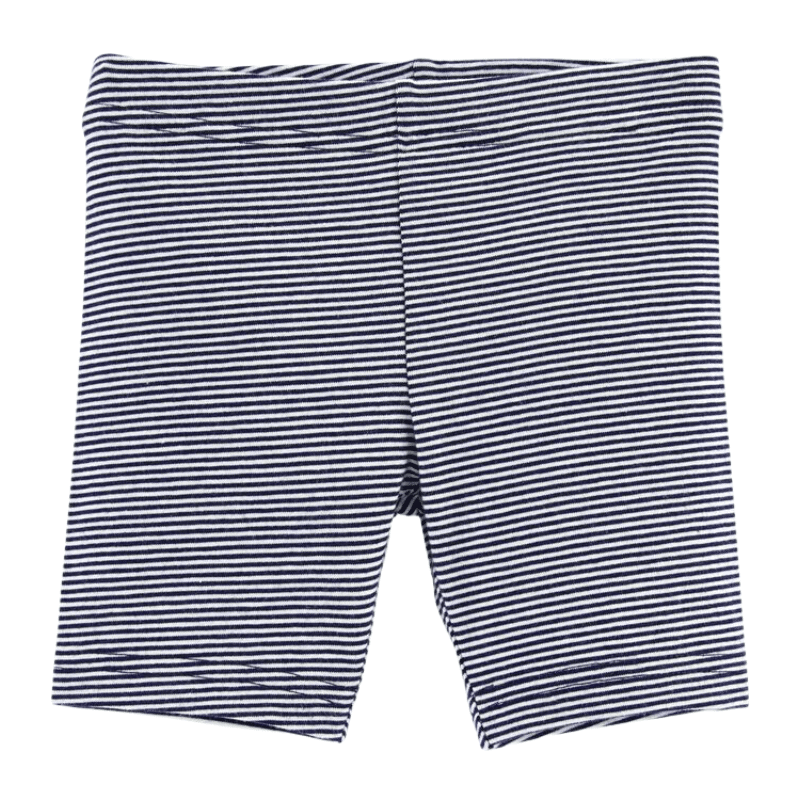 Comfy and stretchy
Mid-thigh length
93% cotton, 7% elastane jersey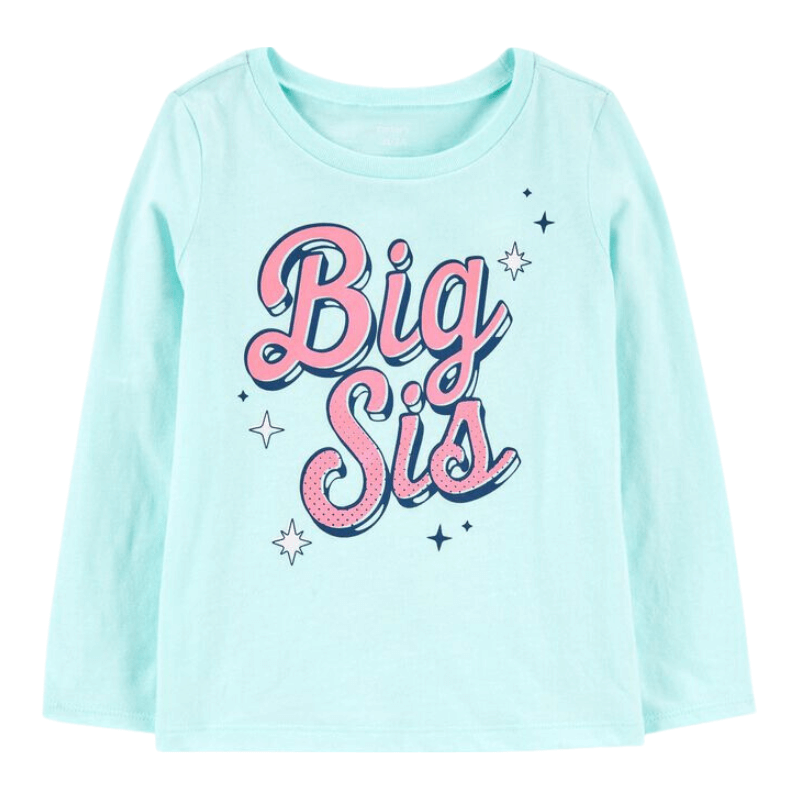 Your little one will feel cozy and comfy in this Big Sis Jersey Tee! It's made with a lightweight cotton jersey and makes dressing up easy.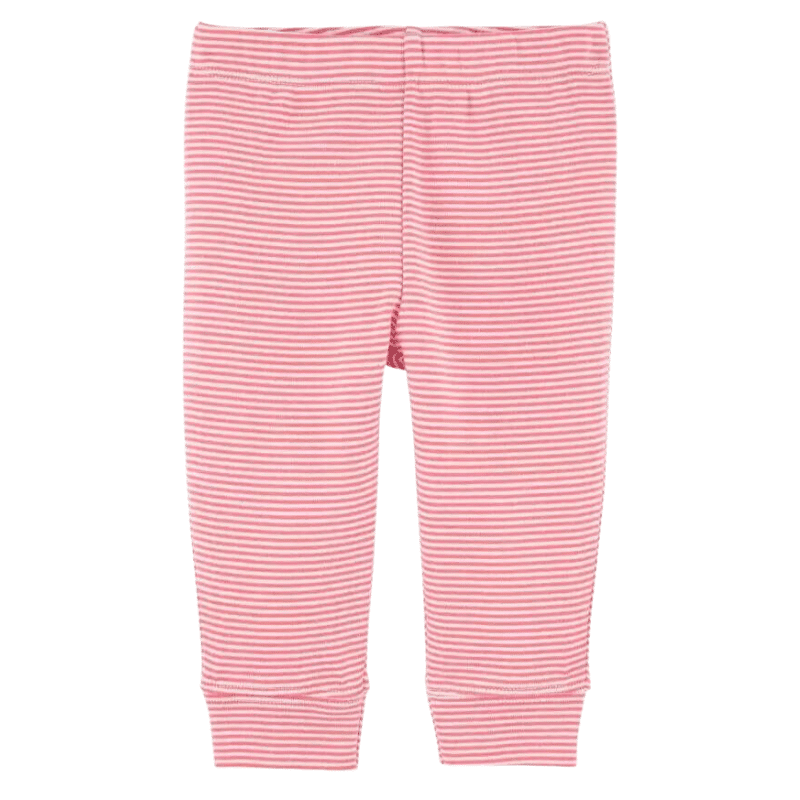 These 100% cotton Pull-On Cotton Pants are perfect for your stylish child.
Covered elastic waistband
Ribbed cuffs
Quick Link to all Carter's Clearance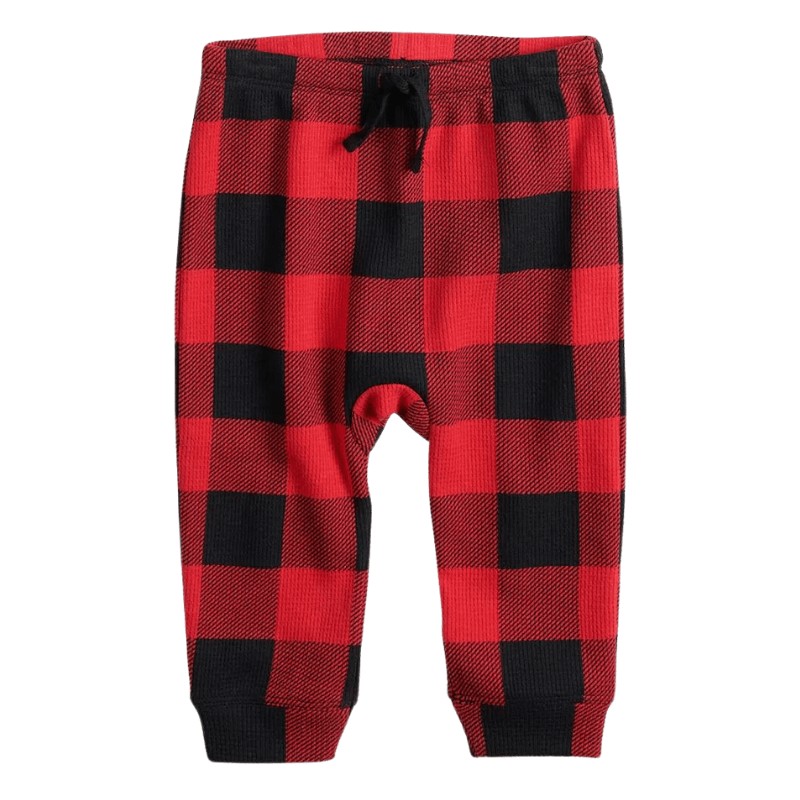 These Thermal Pants from Jumping Beans will be great for your baby's indoor or outdoor wardrobe.
Quick link to all Kid's Clearance Clothing at Kohls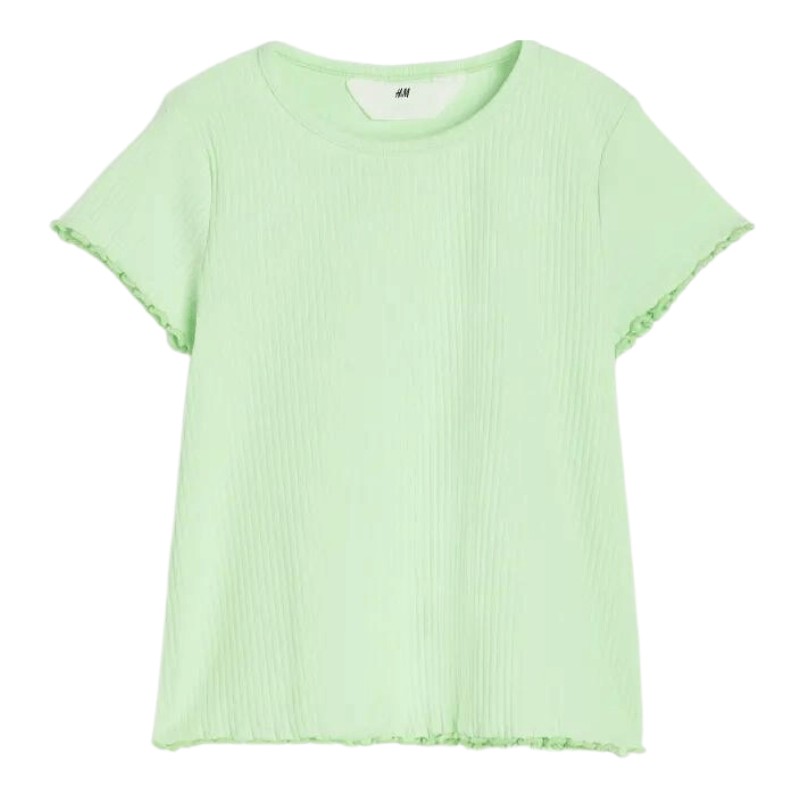 Check out this comfy Ribbed Top made with a soft cotton jersey with overlocked edges for girls. Available at H&M!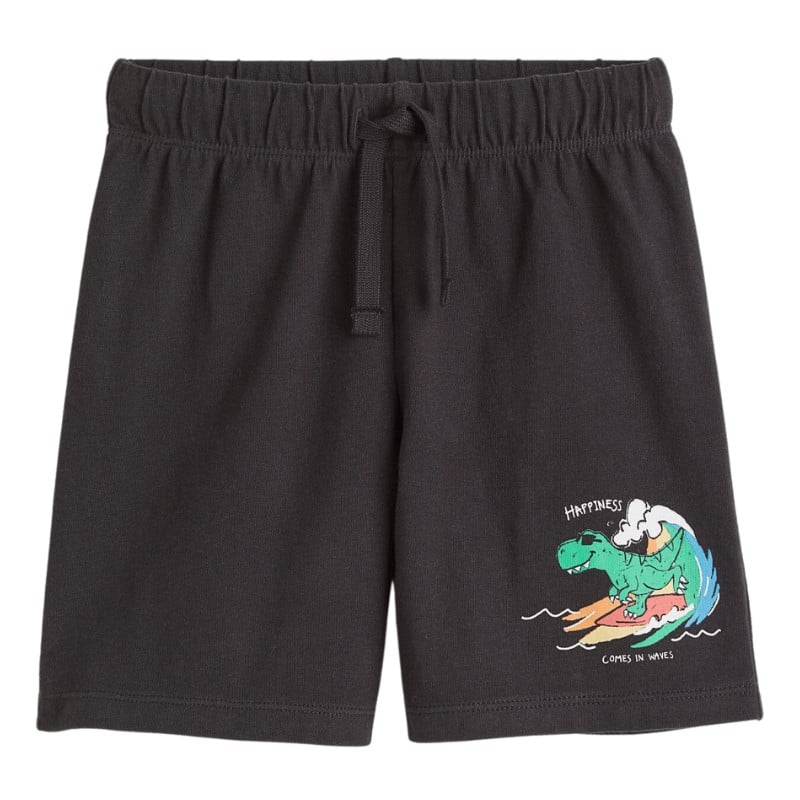 These cute Black Dinosaur Jersey Shorts from the H&M Kid's Clearance section are adorable!
Quick link to Kids' Clothing at H&M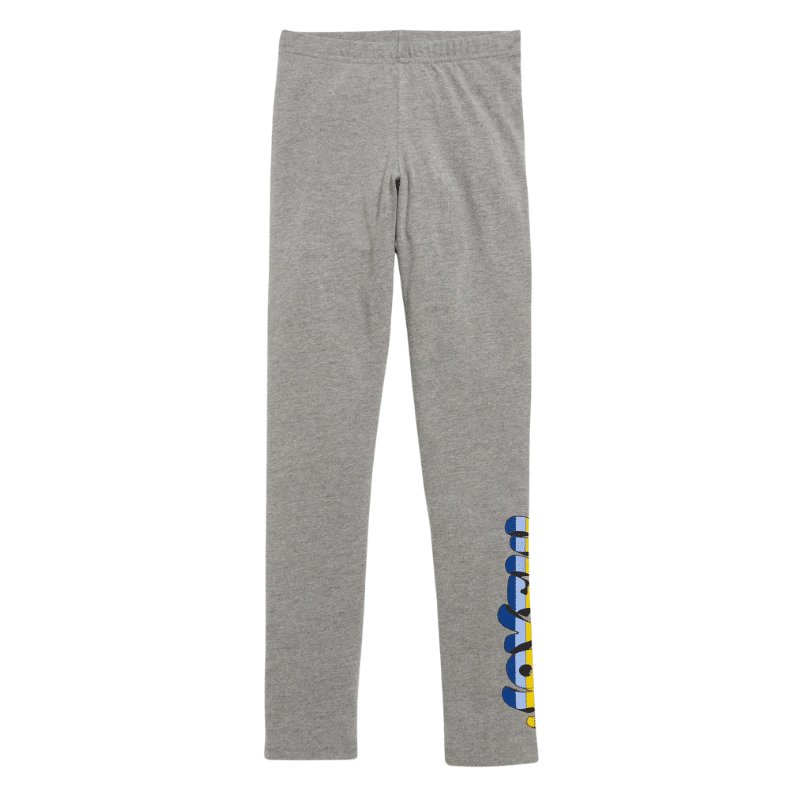 Comfortable elasticized waistband
Super-soft cotton jersey, with comfortable stretch
Built-in tough fabric has 2x the strength of regular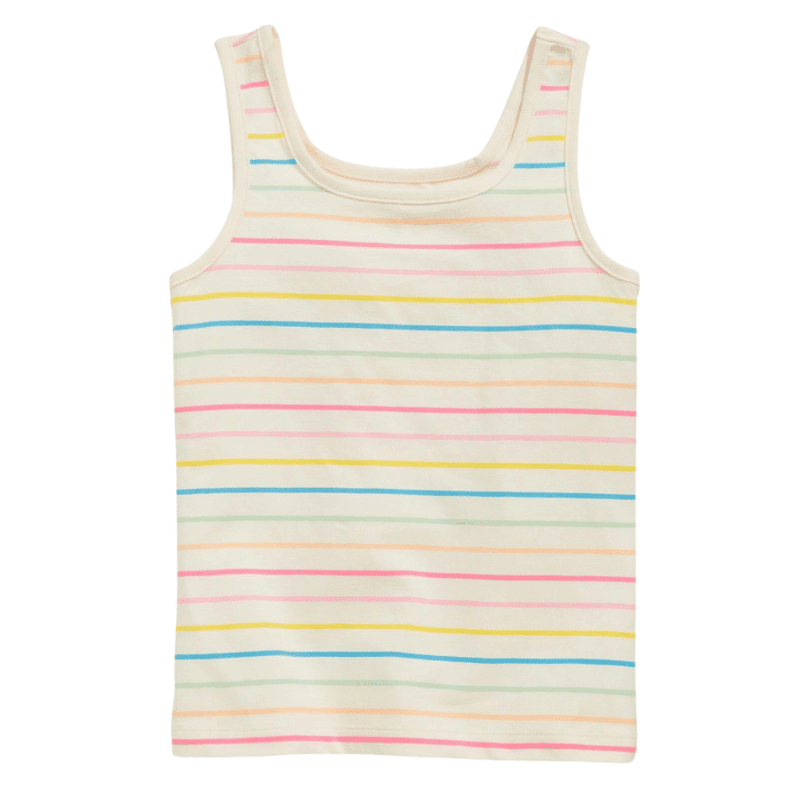 Sleeveless
Scooped, square-neck
cotton 95%, spandex 5%
Quick link to Baby Girl Clearance at Old Navy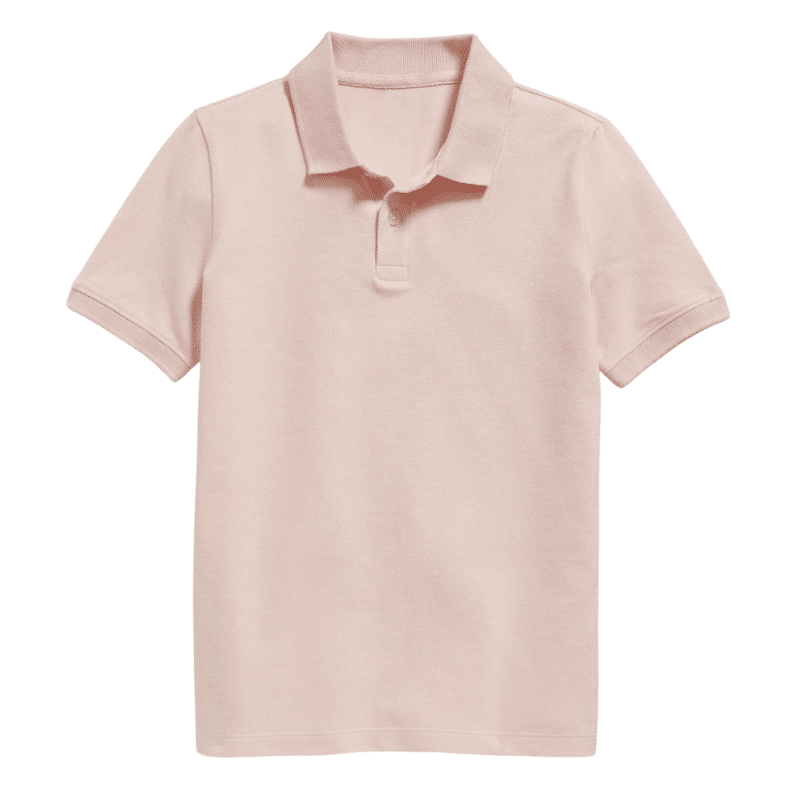 Looking for a school shirt for your little one? This School Uniform Pique Polo Shirt from Old Navy is perfect!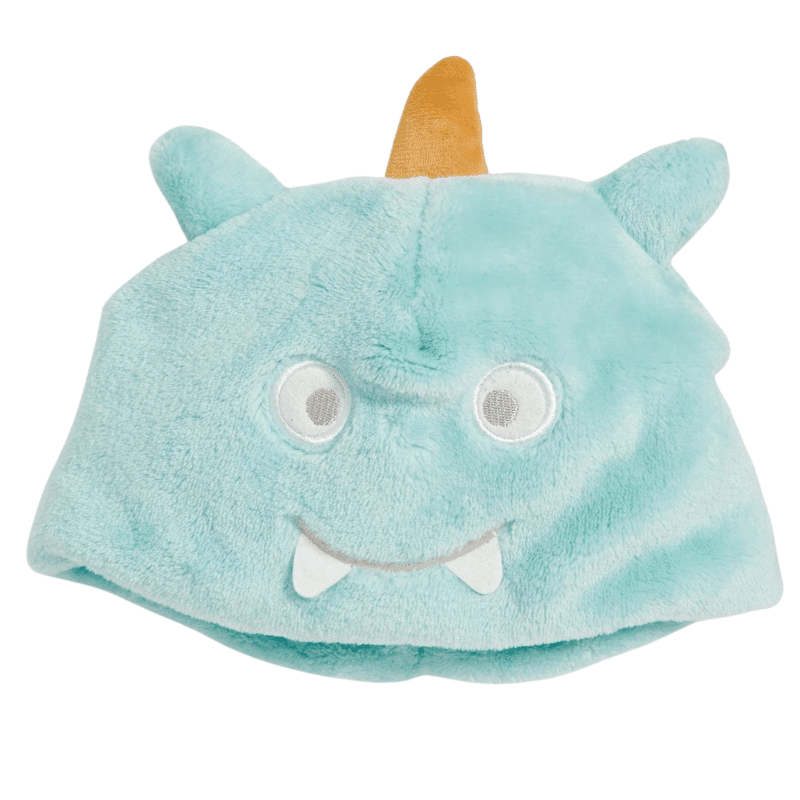 Aim for scary cuteness this Halloween with this cute & cozy microfleece monster hat!
Quick link to Baby Boy Clearance at Old Navy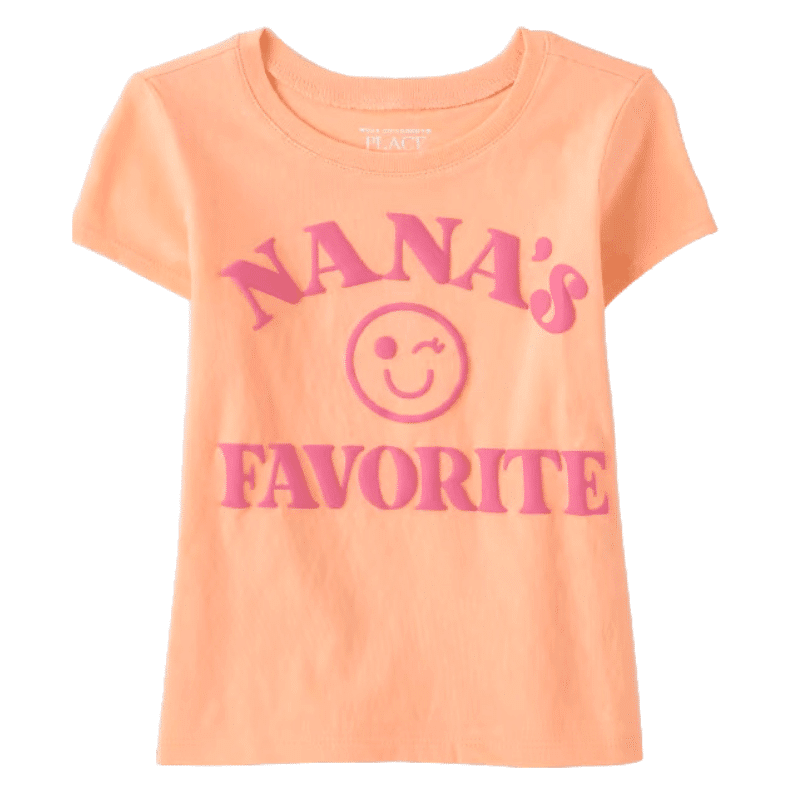 This shirt is made of 100% cotton jersey. It's the perfect shirt for your cute Nana's girl!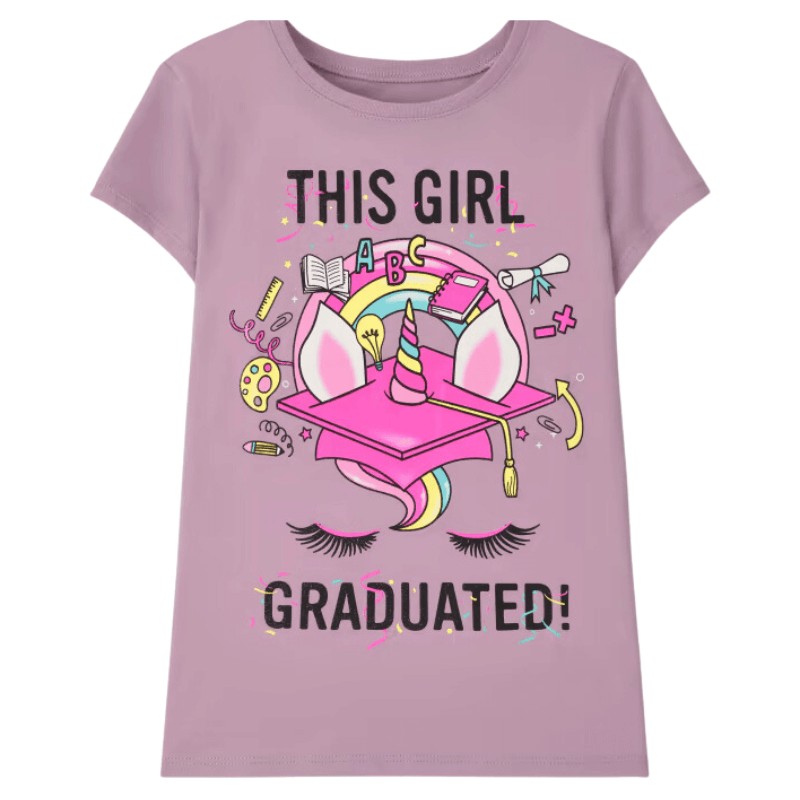 Celebrate your favorite graduate with this cute graphic tee! This shirt is made of 100% cotton jersey.
Quick Link to Girls' Clearance at Children's Place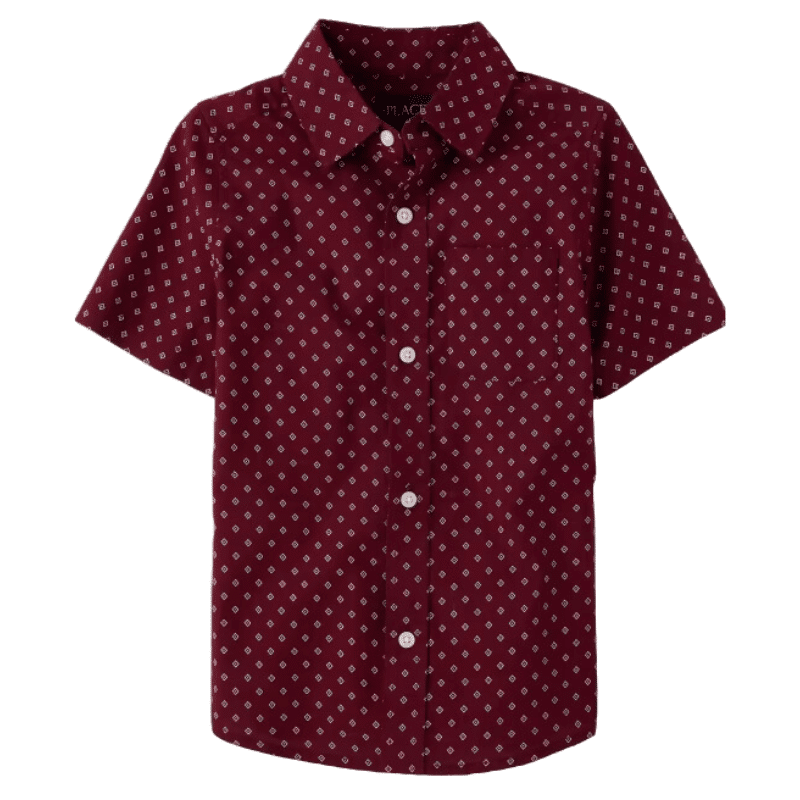 Going somewhere? Get this cute Poplin Button-Up Shirt for your little man!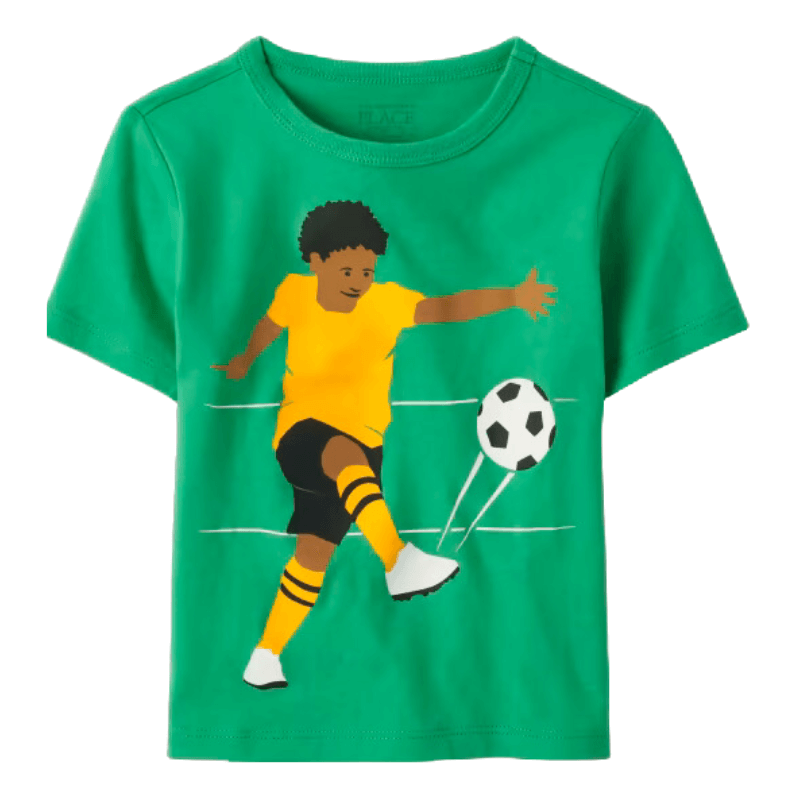 Made of 100% cotton jersey
Rib-knit crew neck
Soccer player graphic design at the front
Quick Link to Boys' Clearance at Children's Place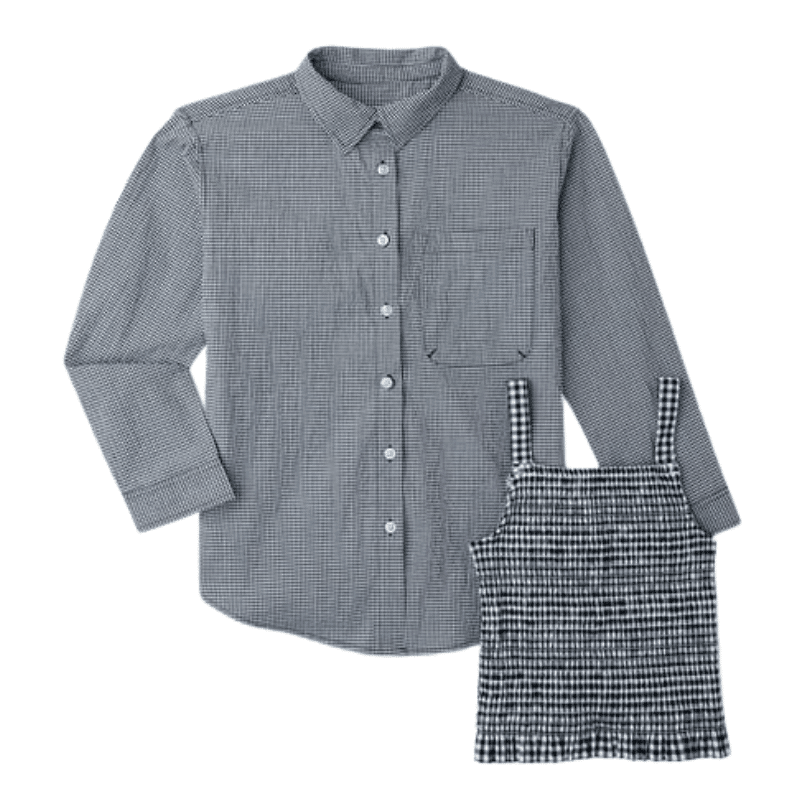 Keep your girls in style in this cute Gingham Woven Shirt and Cropped Tank Top Set from Wonder Nation.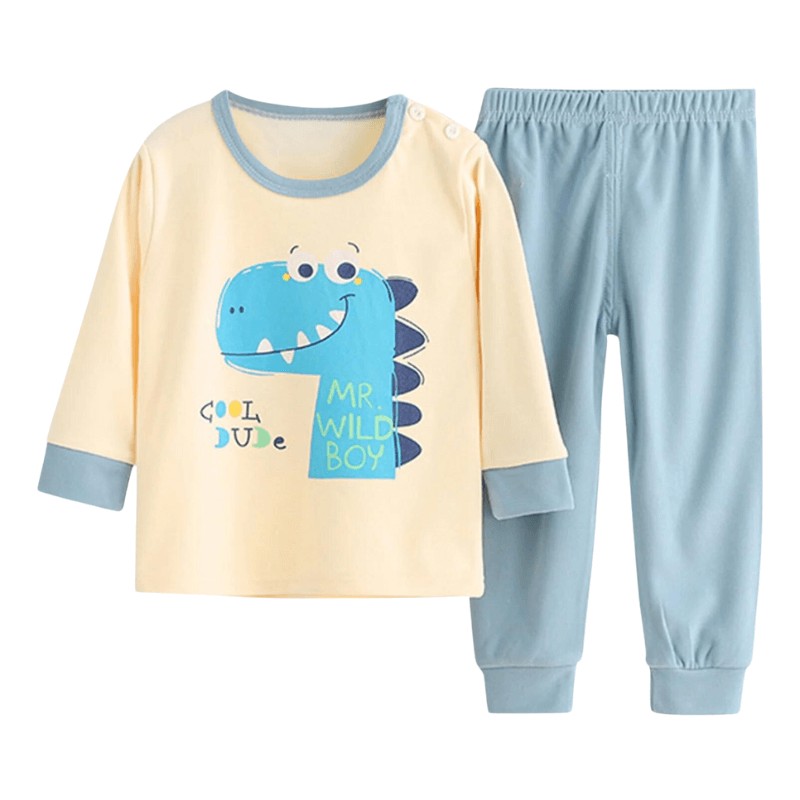 These Baby Soft Pajamas are the perfect playwear or sleepwear for your baby boy! The fabric is comfy and breathable. This adorable set is certainly a must-have for your baby boy's wardrobe.
Quick link to kids' clearance clothing at Walmart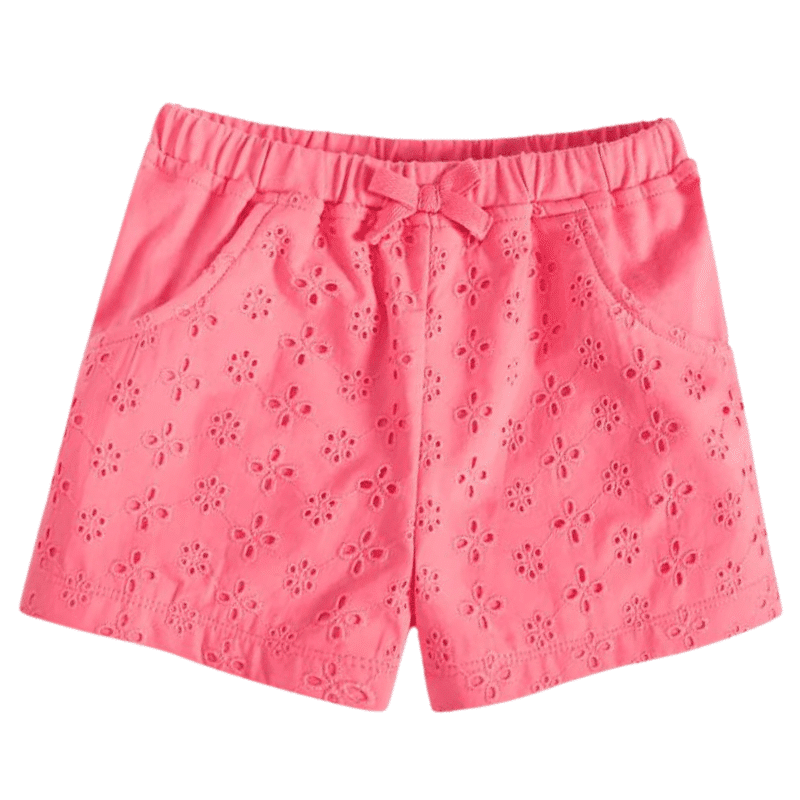 Add a pop of color to your little one's wardrobe with these Eyelet Shorts from First Impressions!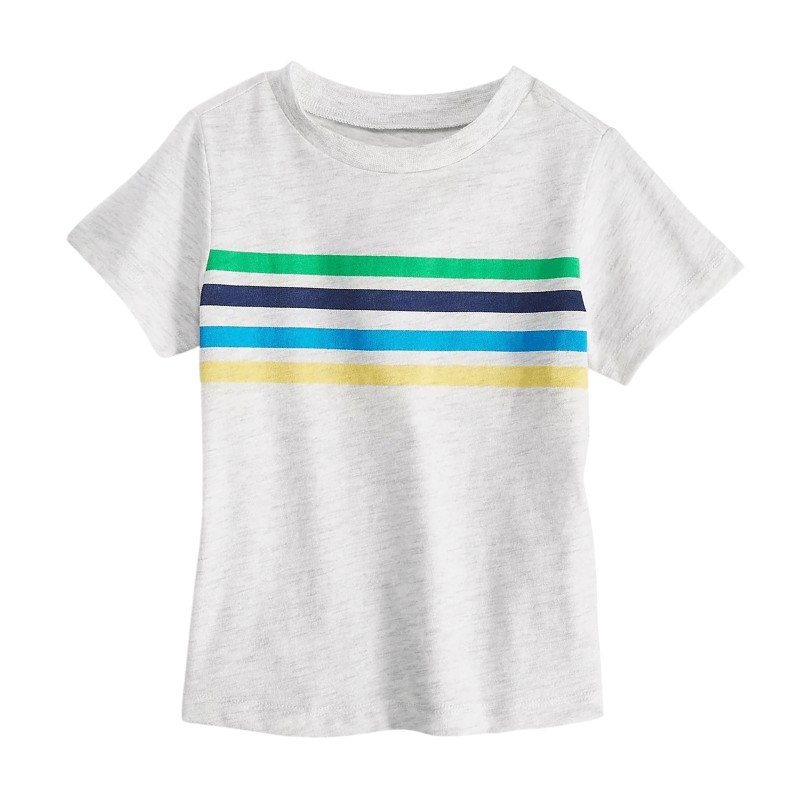 Keep your baby boy comfy in this soft Striped Pocket Tee from First Impression. This tee is even more perfect during warmer weather.
Quick link to kids' clothing at Macy's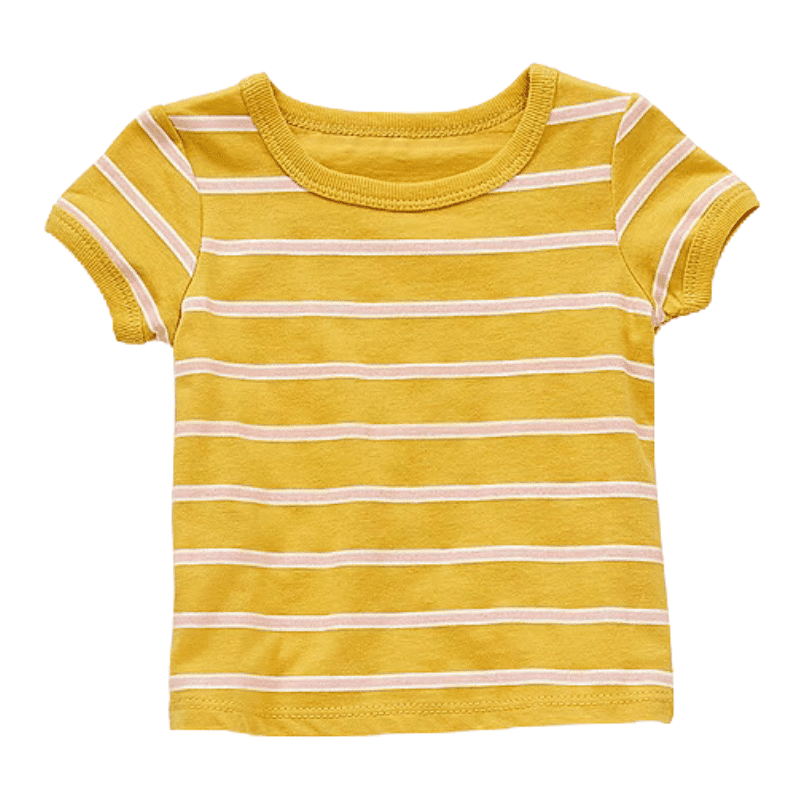 Round Neck
60% Cotton, 40% Polyester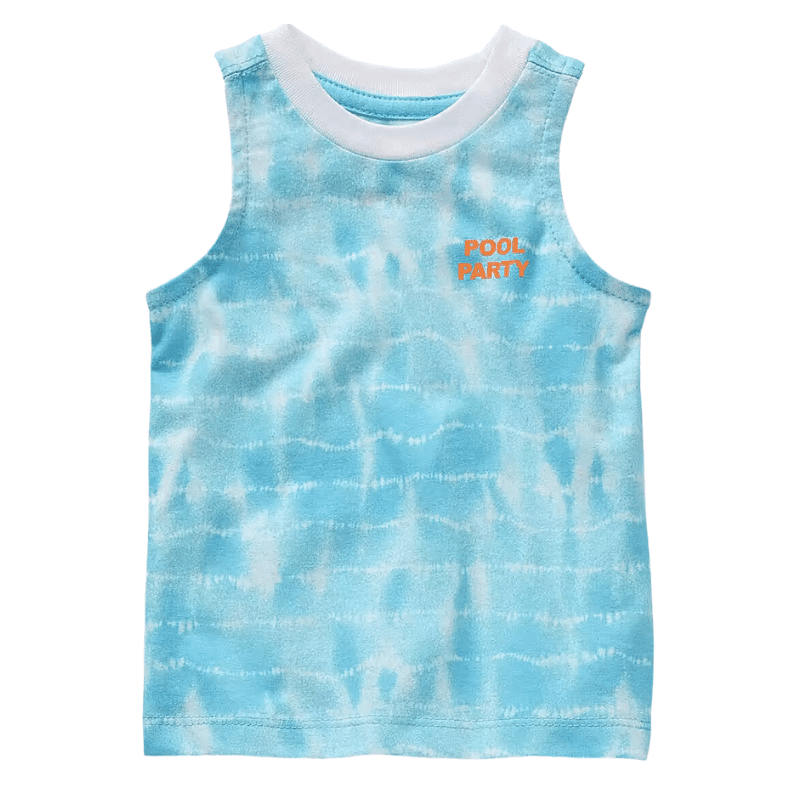 This Crew Neck Sleeveless Muscle T-Shirt is a fun addition to your boy's wardrobe for the warm weather. You can easily style it with shorts and pants.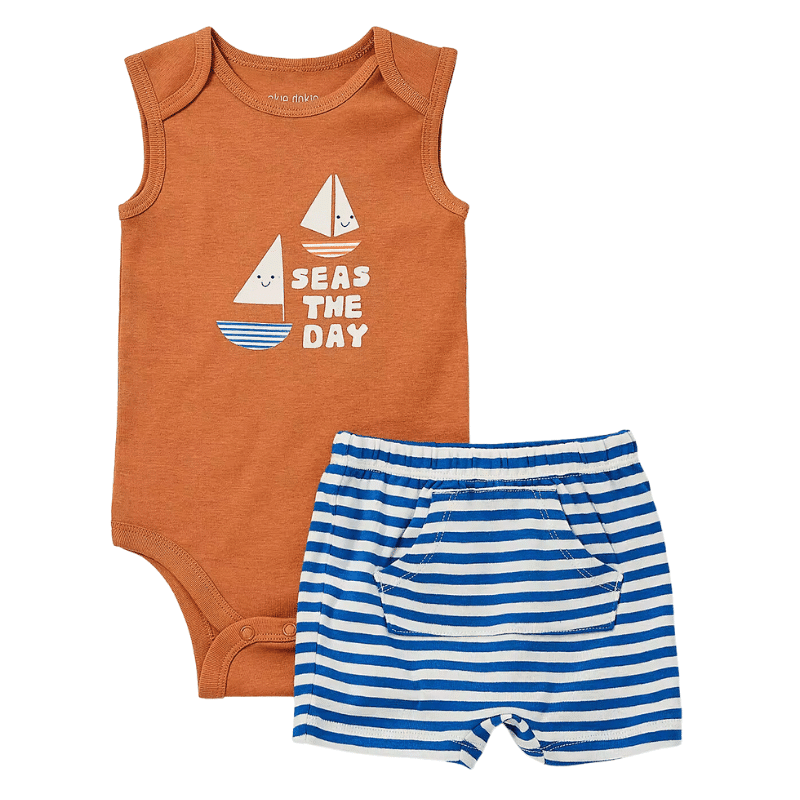 Add this cute bodysuit set to your little one's wardrobe! The sleeveless bodysuit and comfy stretch shorts is the perfect pair for a sunny day.
Quick link to kids' clothing at JCPenney
Other ways to save when buying kids' clothes
When you spot a good sale, buy clothes in the next size up. This is especially true for after-the-season sales like winter coats or bathing suits for next year.
Check the clearance racks
Whenever I go in store to places like Carter's, Old Navy, Kohl's, Walmart, and Target, I head to the clearance racks first. My favorite score from these is kids' graphic tees with fun prints, which I gave as gifts for Christmas. Just make sure to get the right size and compare the retail price.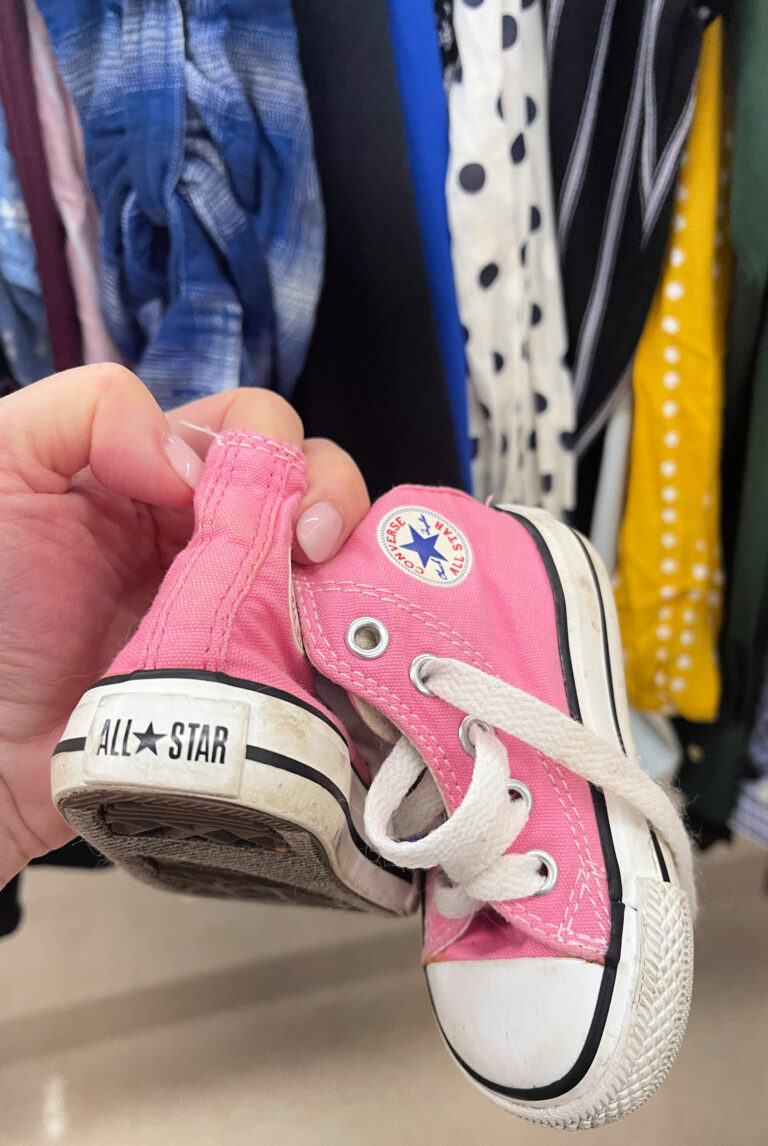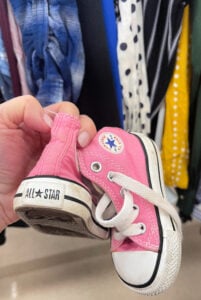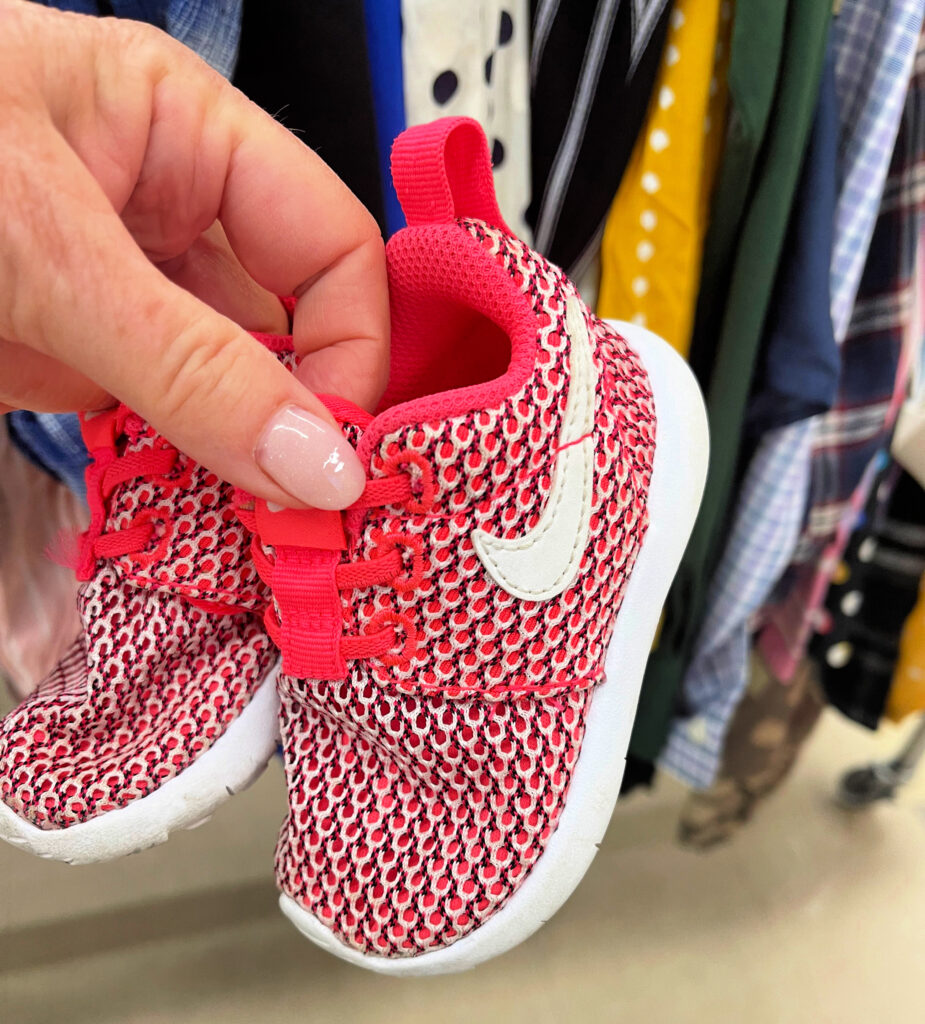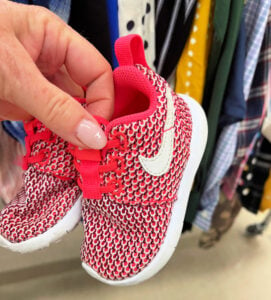 Go to thrift stores and consignment stores
A thrift store or consignment store is a great place to buy cheap kids' clothes. You can find a lot of clothes not only for children but for the entire family as well.
The photo above is from my recent find for my little granddaughter. Each of these tennies was priced at $4.99 plus I had a 20% off coupon at Savers.
Check garage sales
Another way to score children's clothes under $5 is by checking yard sales in your area. You can also haggle with owners to get the price you want especially if you are buying several items.
Facebook Marketplace
This is a great resource to find kids' clothing and also items such as toys, walkers, and other gadgets that are only used for a short time. You can also find mom groups, sites for free items, and more by searching Facebook groups in your location.
Friends and Family
I love hand-me-downs! Put the word out to your family and friends that you welcome hand-me-downs then pay it forward and give away those you no longer need.
If you liked this, please share this post with your friends and loved ones. Follow me on social media to stay updated on my latest posts.
Posts You Might Also Like
PIN for Later
Don't forget to share this post with your friends and loved ones. If you are on social media, I would love to connect with you on Facebook, Instagram, Pinterest, or Twitter. Just click on the links to visit my profile. Leave a message and I will follow you back!