"This post is sponsored by Everywhere Agency; however, all thoughts and opinions expressed are my own."
For my southern California readers, join me next Saturday, October 10th at 2 PM at Macy's in Rancho Cucamonga for a free PlusSize Fashion Show. We are celebrating our curves with Emme, the world's first plus-size supermodel . RSVP for your seat to watch a runway show highlighting the newest looks from Melissa McCarthy Seven7, Calvin Klein, INC, Michael Kors and many more – all for the curvy girl!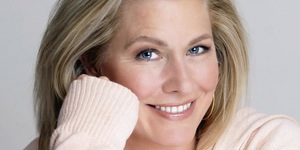 After the show, stay for a shopping party, where you can meet Emme, enjoy refreshments, and take home an exclusive cosmetics travel bag with a purchase of $75 or more in the Macy Woman department. Plus, let Macy's MyStylists help you find the perfect look and gift for every occasion. It's fun, fast, and free!
RSVP at MacysEmmeVictoriaGardens.eventbrite.com and your tickets will be sent by email. The event is free but seats are limited. I am so excited to meet Emme. Invite a few of your friends and enjoy a fun afternoon of fashion.
Thankfully, there are so many options for curvy women to look fabulous in on-trend clothing. Emme was a trailblazer and has shown plus-size women how to wear belts, color, accessorize and rewrite the rules that relegated curvy women to wearing baggy outfits in dark colors.
I am so excited to meet Emme. I have been a fan of hers for years. I'm hoping she will share some of her beauty. secrets too! Beauty comes in all sizes, and it all starts with confidence and Emme has it going on!
For more information, visit http://bit.ly/EmmeRancho. Follow along on Instagram, Facebook or Twitter to see my photos from the fashion show and if you can attend, be sure and let me know by tweeting me @morewless.