Ready to slough off old man winter from your skin? The face scrubs on the store shelf can be full of chemicals, and pricey too. I do love this amazing homemade Oatmeal Honey Face Scrub and I think you will love it too! If you have sensitive skin, you should test it on a small patch first.

Homemade Oatmeal Honey Face Scrub With Ingredients From Your Pantry
Ingredients:
2 parts oatmeal

1 part honey

1 part coconut oil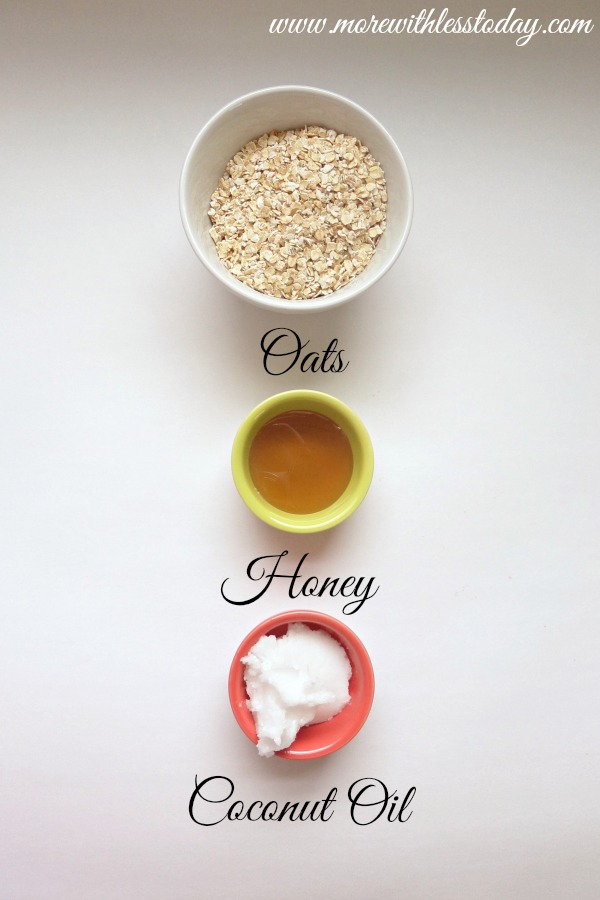 Instructions:
As you make and use this you'll even notice a difference in how your hands feel. You could apply this mask to your dry, chapped hands too. I have also used it on my feet and then put on a pair of old cotton socks.
Grind the oats until they become fine.
If coconut oil is solid, heat it for a moment until it becomes liquid. Combine with the honey. The mixture will be thick and sticky.
Add the ground oats to the honey and coconut oil mixture.
Apply the scrub to your face making sure to cover completely. Leave it on for 5 or 6 minutes. Scrub the mixture around before rinsing off your face. Don't scrub too hard, and be careful with the delicate skin around your eyes.
This scrub is perfect this time of year when skin is so dry and sensitive. The best part of this scrub is that you know every ingredient and wouldn't hesitate to put it IN your body so you won't worry about putting it ON your body.
The Oatmeal Honey Face Scrub mixture can be stored in a jar with a tightly closing lid for several days however the coconut oil may solidify. It may be necessary to warm the scrub if you do not use it right away.
Have you made homemade beauty products?
You May Also Enjoy:
46 Ways Apple Cider Vinegar Can Improve Your Life