If I could find a way to put Roasted Cauliflower in every recipe I make, I probably would. I recently was low on staples and wanted to put together a soup or chili. I decided to try something different and a little unexpected. This Roasted Cauliflower Black Bean Chicken Chili was delicious and really healthy!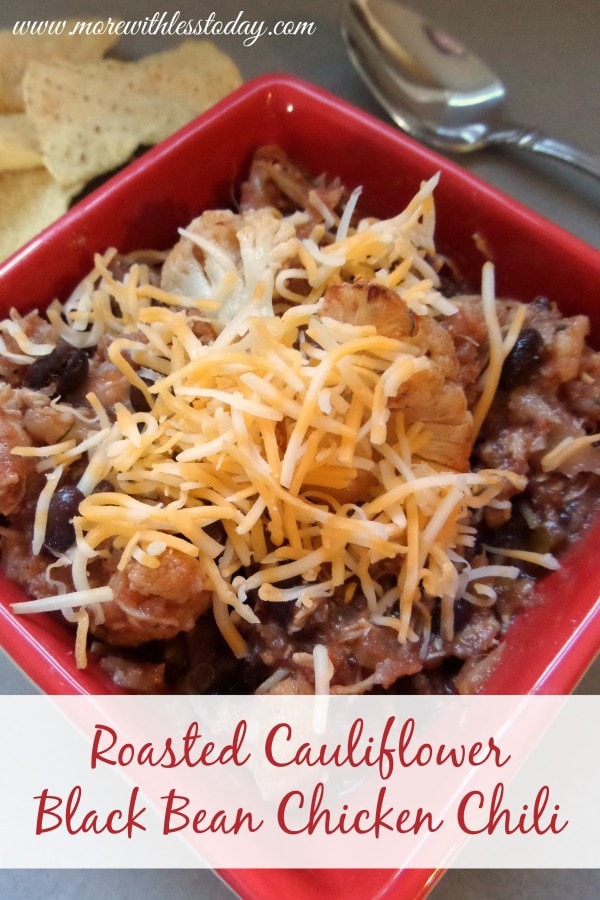 Roasted Cauliflower Black Bean Chicken Chili
Ingredients:
1/2 medium cauliflower

1 – 14.5 oz can of black beans

1 – 13 oz can chunk chicken breast

1 – 24 oz jar chunky salsa

1 tbsp olive oil

salt, pepper, garlic salt, chili powder to taste
Optional – Tortilla chips and shredded cheese
Instructions:
Preheat oven to 350 degrees.
Cut the cauliflower into bite-size pieces, wash well, and pat dry.
Toss the cauliflower in the tablespoon of olive oil and spread in a single layer on a baking sheet.
Season with salt, pepper, and garlic salt to taste.
Roast in a preheated oven, stirring occasionally, until golden brown.
Break apart the chunk chicken and combine with the black beans and salsa in a medium stock pot, adding chili powder if needed.
When the cauliflower is golden brown add it to the chicken, black beans, and salsa.
Simmer until ready to enjoy!
Serve with tortilla chips and shredded cheese on top.
This chili is gluten-free, loaded with protein, and filling. It's a great spin on traditional chili. If you wanted to omit the chicken this recipe would make a wonderful vegetarian chili as well!
What's your favorite way to cook and enjoy cauliflower?
Here is another chili recipe you may enjoy – Vegetarian Mac and Cheese Chili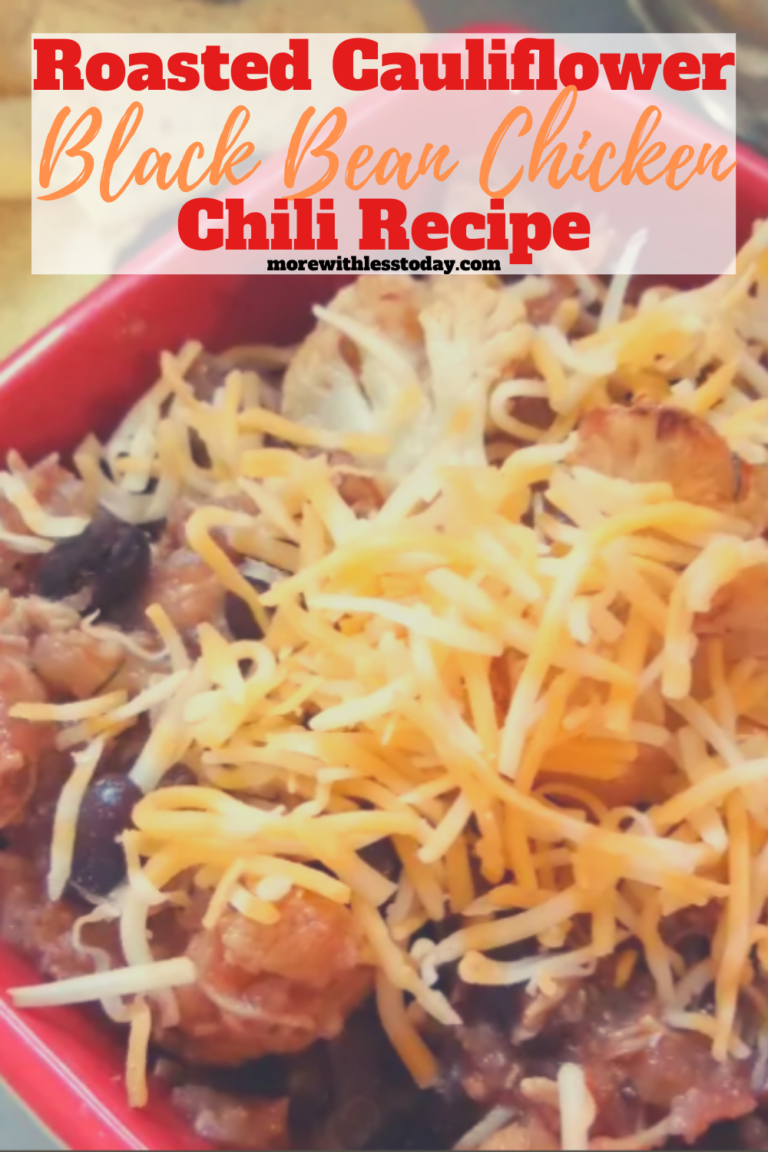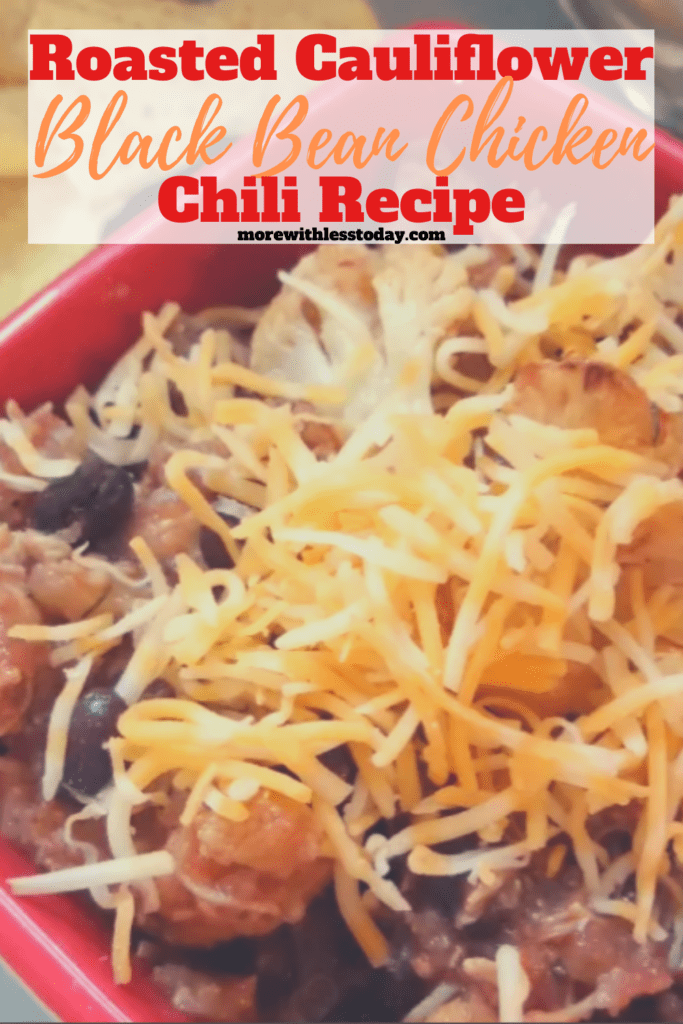 PIN It Now and Enjoy it Later!