My readers have been asking for more meatless recipes. So today, I am sharing how to make Spinach Lasagna Roll Ups recipe! These are tasty, filling, and so easy to make.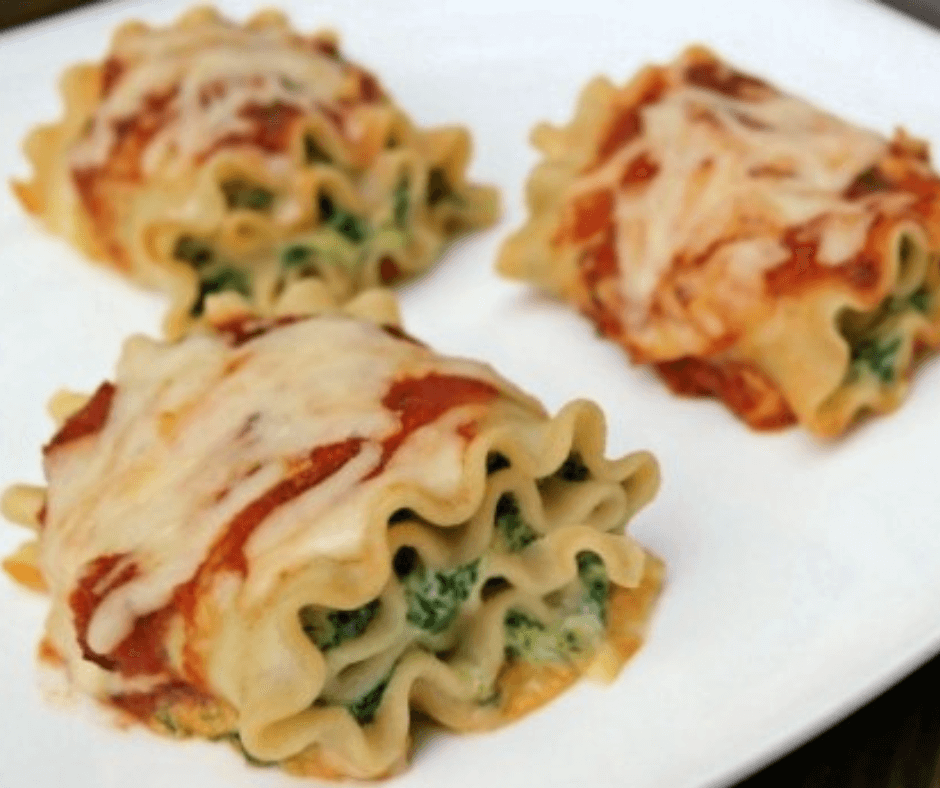 I often opt for a meatless option these days to make my food healthier. These Spinach Lasagna Roll Ups make great leftovers too, if you want to make an extra batch.
Ingredients for Spinach Lasagna Roll Ups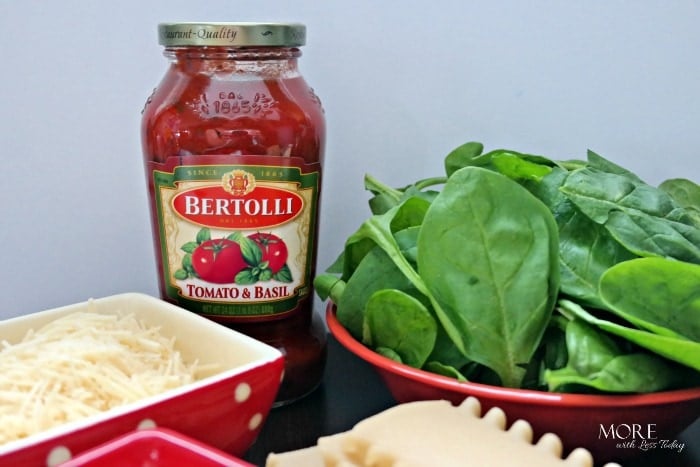 1 jar pasta sauce (we used

Bertolli

® Tomato & Basil)

1 package of lasagna noodles

1 bag fresh spinach

1 container ricotta cheese

1 cup shredded Parmesan cheese

1 8oz package mozzarella cheese

1 egg room temperature
How to Make Spinach Lasagna Roll Ups
Step #1. Begin by cooking the lasagna noodles according to package instructions. They will be baked after filled so it is best to leave them slightly undercooked. Remove them from the water and lay them flat, in a single layer to cool.
Step #2. Chop and steam the spinach while the pasta cooks. When the spinach is cooked, press to remove as much liquid as possible. Set aside to cool.
Here is how to steam spinach courtesy of Martha Stewart:
"Place a metal steamer in a medium saucepan filled with 1 inch of water. Bring to a boil. Add spinach, cover, and steam for about 3 minutes, or until just wilted. Remove from steamer; season with lemon juice, salt, and pepper."
Step #3. When the spinach has cooled stir in the Parmesan and Ricotta cheese.
Step #4. Whisk the room temperature egg and add it to the cheese and spinach mixture.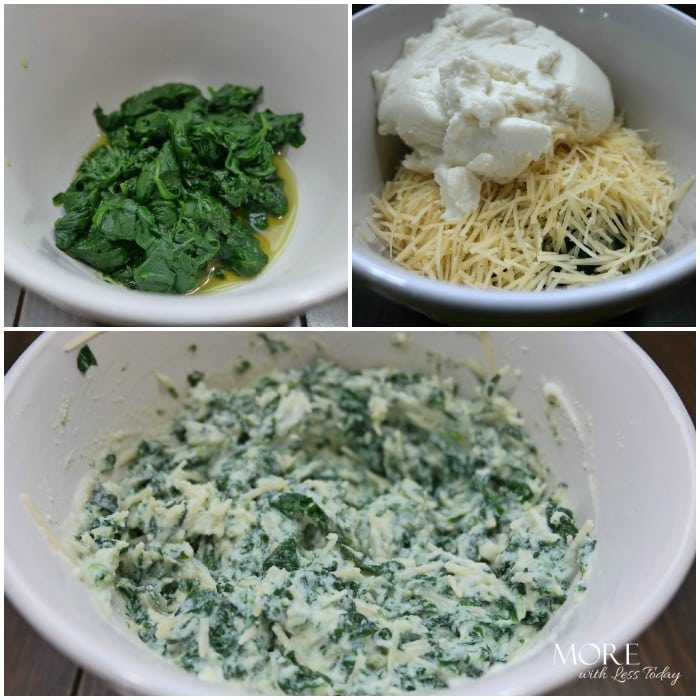 Step #5. Preheat the oven to 350 degrees.
Step #6. Lay a single lasagna noodle out flat. Spread a layer of the cheese and spinach mixture down the center of the noodle.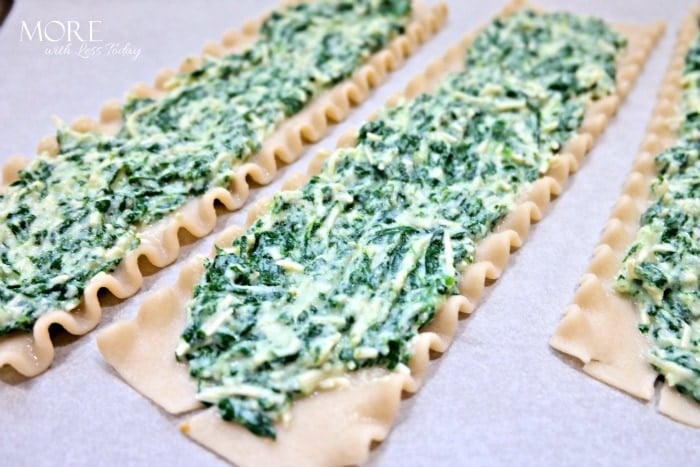 Step #7. Roll the noodle up and place the lasagna roll onto a baking sheet. Repeat with remaining noodles and cheeses mixture.
Step #8. Top each lasagna roll with a spoonful of the pasta sauce and a sprinkle of shredded mozzarella cheese.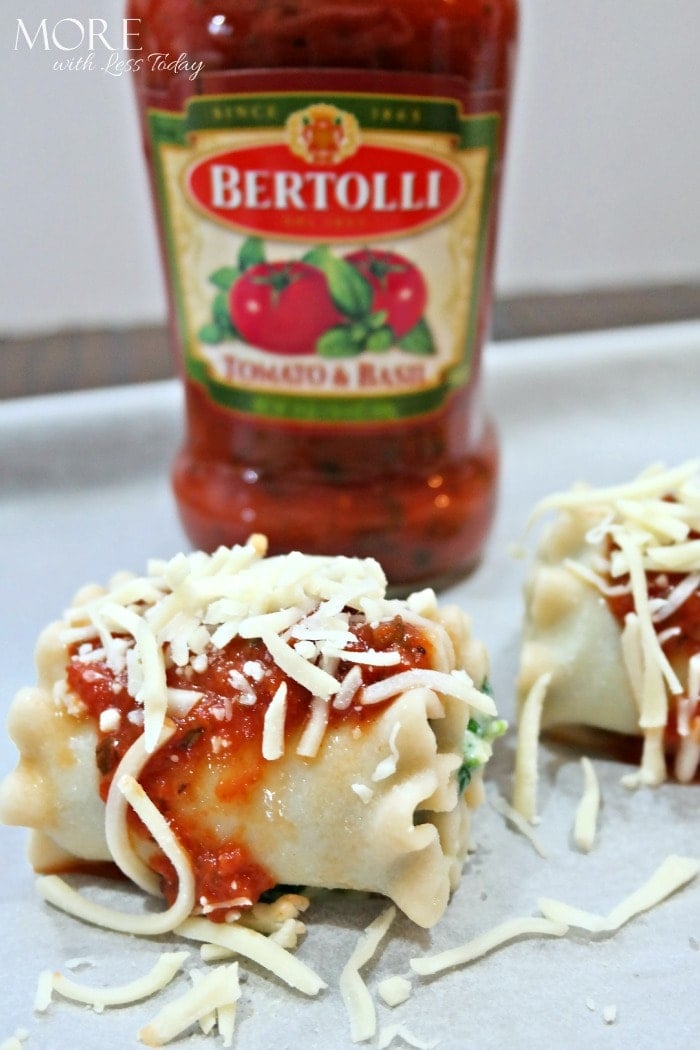 Step #9. Bake in the preheated oven for 18-20 minutes.
Step #10. Remove from oven and serve hot with a side salad and garlic bread for a complete meal. Enjoy!

This post was sponsored by Bertolli but all opinions are 100% my own.
Try Walmart Plus and Have Your Groceries Delivered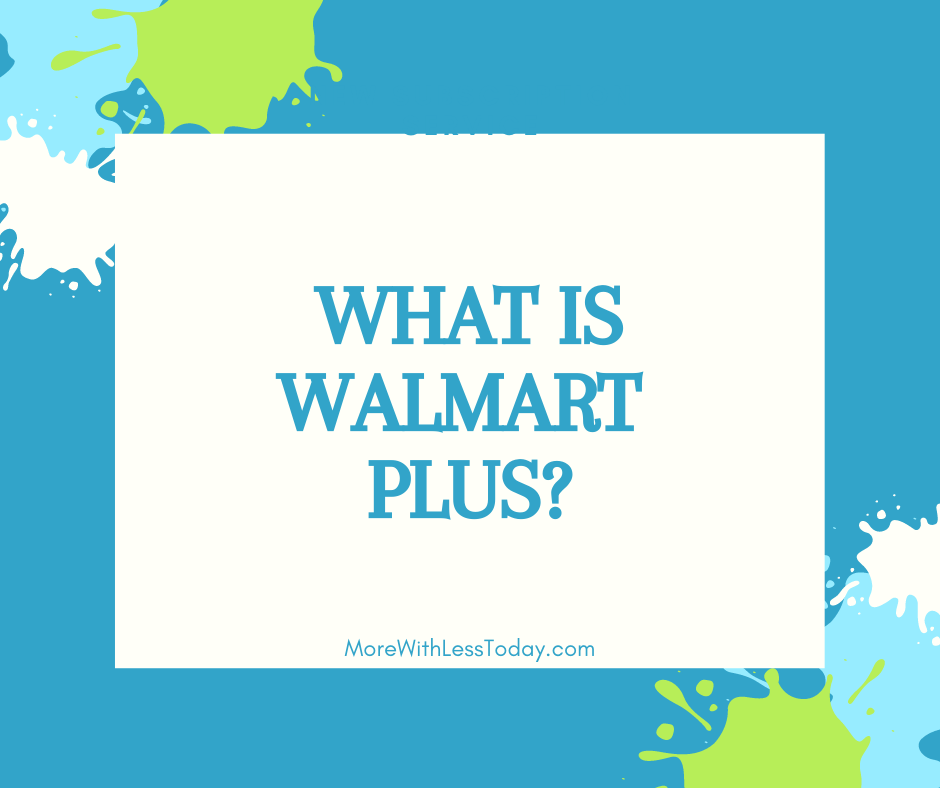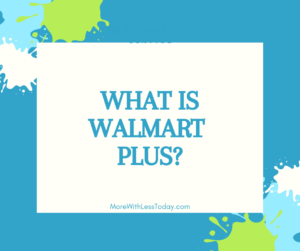 Have you tried Walmart Plus+? You can have your groceries and your household items delivered to your door! I am loving it. For us, the big box store sizes are too big. I find the prices at Walmart to be very competitive in the sizes we need. To be honest, I don't love going to the store but I place what I need in my shopping cart online and every few days I place an order-easy peasy!
Get $20 off a future order when you sign up using this link. You can also get a 30-day free trial to make sure you love it!
Enjoy More of Our Easy Recipes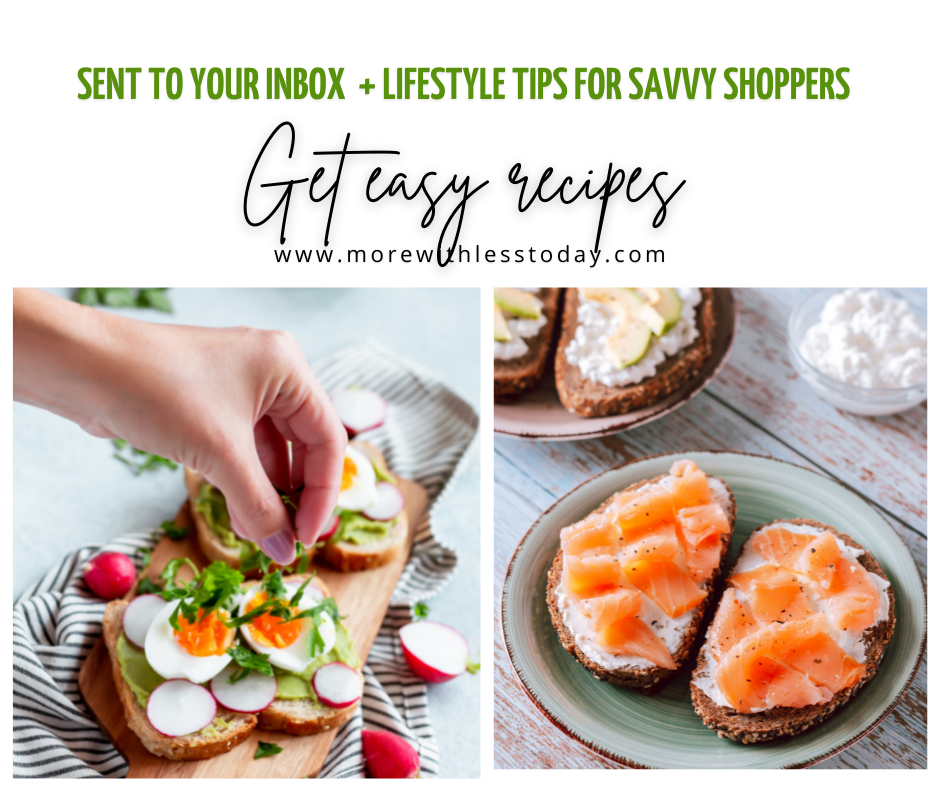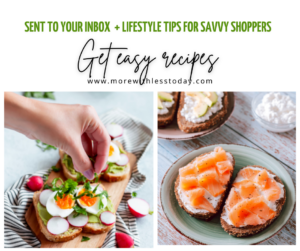 Have more easy and delicious recipes like this Spinach Lasagna Roll Ups recipe sent straight to your inbox! We also share lifestyle ideas for shopping, travel, pets & more. We would love to connect with you.
Sign up for our emails and know we respect your privacy and will never share your email with anyone else.
More Baked Recipes To Try
If you've enjoyed this Spinach Lasagna Roll Ups, I highly recommend trying these other baked recipes:
PIN for Later