Today I headed to the kitchen to make my family's favorite version of potato salad, Loaded Baked Potato Salad. This loaded baked potato salad tastes just as good the next day, so be sure to make extra.

Loaded Baked Potato Salad
Ingredients:
2 1/2 lbs red skin potatoes

6 oz shredded cheese

4 oz crumbled bacon

1/4 cup ranch dressing

2 tbsp yellow mustard

3/4 cup mayonnaise

salt and pepper to taste
Instructions:
Wash the potatoes well. Cut them into bite-sized pieces. Place in a large pot and cover with water. Bring water to a boil and cook until the potatoes are tender but not mushy.
Remove the potatoes from the pan and run under cold water for several minutes. This helps cool the potatoes quickly but it also stops the cooking process.
Let the potatoes finish cooling.
When the potatoes are completely cool mix the ranch dressing, mustard, and mayonnaise in a medium bowl. Add the salt and pepper and stir well.
Mix the bacon and the cheese into the cooked potatoes.
Pour the dressing mixture over the potatoes, bacon, and cheese. Stir until the potatoes and other ingredients are well coated with dressing.
You can add onion and other veggies to this loaded baked potato salad as well!
Store covered in the refrigerator until ready to serve.
Remember that salads and foods that contain ingredients like mayo and salad dressing should be kept refrigerated or kept on ice and not left out at room temperature for more than a short time during the meal. These ingredients can cause foodborne illness if not kept at proper temperatures.
Enjoy!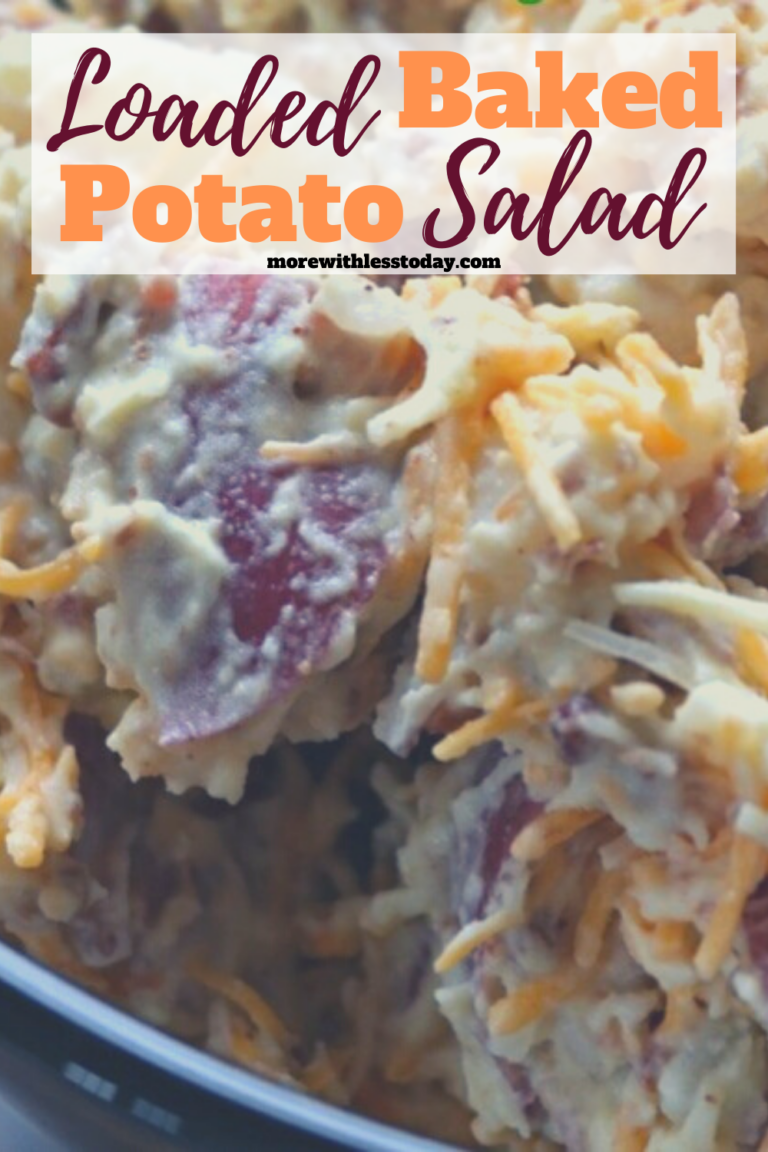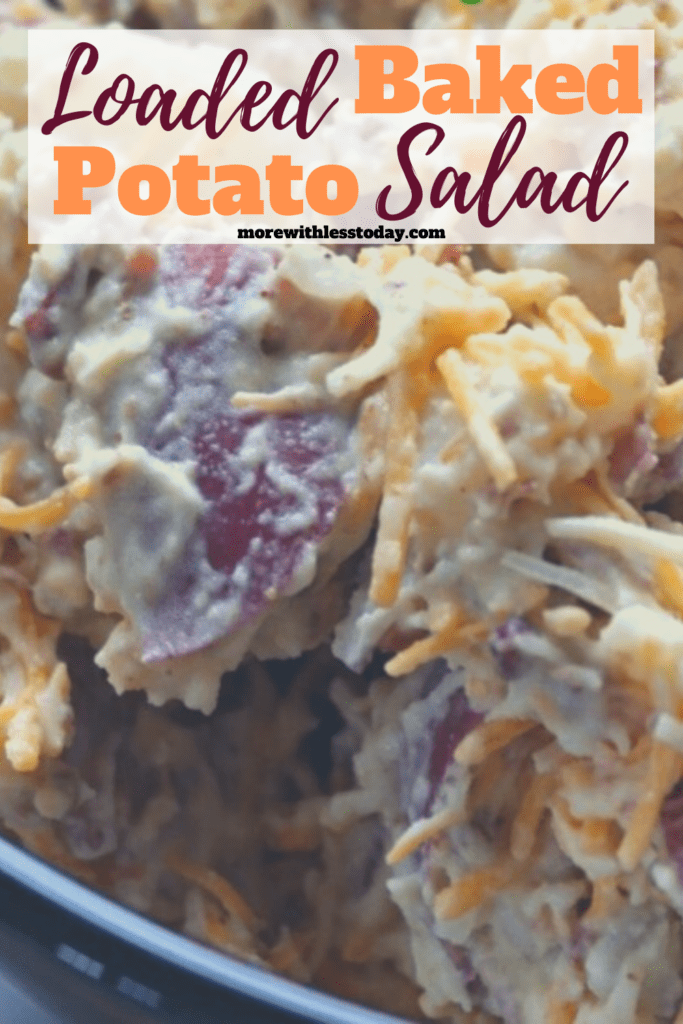 PIN this to your favorite Pinterest food board and check out the More With Less Today Pinterest boards too!