The best Black Friday deals and Cyber Week deals from our favorite stores are going to look a little different for 2020. Many retailers are already offering deep discounts for early shoppers. With supply and shipping issues being a potential issue, we are recommending that you shop early this year to avoid more holiday stress, last-minute upcharges and disappointment.
The team at More with Less Today will be updating this post continually between now and the holidays. A big thank you to Techlicious for some of these great tech deals for Cyber Monday.
If there is something you are looking for, send us an email at morewithlesstodayteam [at] gmail.com and we will do our best to research prices and send you some options. We are immersed in Black Friday deals so take advantage of our super-sleuthing- we would love to help.
We have affiliate relationships which means we may earn a small referral commission at no additional cost to you if you shop using our links. Prices and availability were accurate at the time of posting but prices can change quickly and stock is trickier this year! Most Cyber Week sales have exclusions so read those carefully for each merchant.
Please send us an email if you see any discrepancies so we can update this post.
We are compiling the best Cyber Monday deals all week long. Check back to see the new ones we are sharing. If there is something you are looking for, send an email to our deal-spotters at morewithlesstodayteam [at] gmail.com and we will do our best to find you the best deal and email you back. We love to help our readers!
[now expired]
American Eagle
50% off Outerwear & Winter Accessories and 40% off The Collection
Ann Taylor
Flash Sale 70% off Winter Favorites + 70% off All Sale Styles with promo code FAVES, ends 12/3, online only
Anthropologie
30% off all jewelry in stores and online
Banana Republic
Up to 50% off sitewide, some exclusions.
Bed Bath & Beyond
Cyber Deals all week long.
Best Buy
1,000's of Cyber Monday deals.
Express
Get $100 off of $250 with promo code 5488. See exclusions and details.
Gap
50% off 1000s of styles, plus an extra 10% off with code GAPOURS. Restrictions apply. Ends Dec. 3
See what I found for my family at GAP.
Home Depot
Up to 40% off select appliances, Smart Home Solutions, select tools & accessories & more!
JCPenney
Friends & Family Sale, Extra 30% off with promo code 44MERRY, ends 12/9. See exclusions and details.
Kohl's
Stack the Savings Sale. Take an extra 20% off in-store and online with promo code SPARKLE20 . Earn $15 Kohl's Cash for every $50 spent. See additional promotions when you open a Kohl's Card and for watches and jewelry.
Lowe's
The "Home for the Holidays" Season of Savings Event is on, with tons of deals on holiday decor and everything else your house might need.
Macy's
Cyber Week Specials with 50%, 60%, and 70% off select departments. Take 15% off beauty with promo code FRIEND. See exclusions and details.
See what I found for my family at Macy's!
Nordstrom
Pickup curbside and earn a $15 Promo Card, now through 12/6
Nordstrom Rack
Holiday Decor Extra 25% off, ends 12/6. Exclusions apply.
Staples
7 days of deals for Cyber Week,
Target
Save 30% on cold-weather gear. & boots for the family. Online only. Some restrictions.
See the Target Toy Book and check for deals!
Ulta Beauty
Deals up to 50% off.
Walmart
Cyber Week online deals. 40% off selected toys and Rollbacks on tech, clothing, video games, appliances and so much more.
You can check out the Walmart Holiday Toy Book and preview the top toys for 2020.
West Elm
Up to 50% off everything (some exclusions) and free shipping on $79+ with promo code MERRY.
We are grateful for so many things and that includes you, our readers and our friends. Keep stopping by More with Less Today. We will be hard at work sharing links to the best Cyber Week deals along with our curated affordable gift guides for every interest.
It's time to get your shopping done. With inventory and shipping issues becoming commonplace, it is important to shop early to avoid stress and disappointment.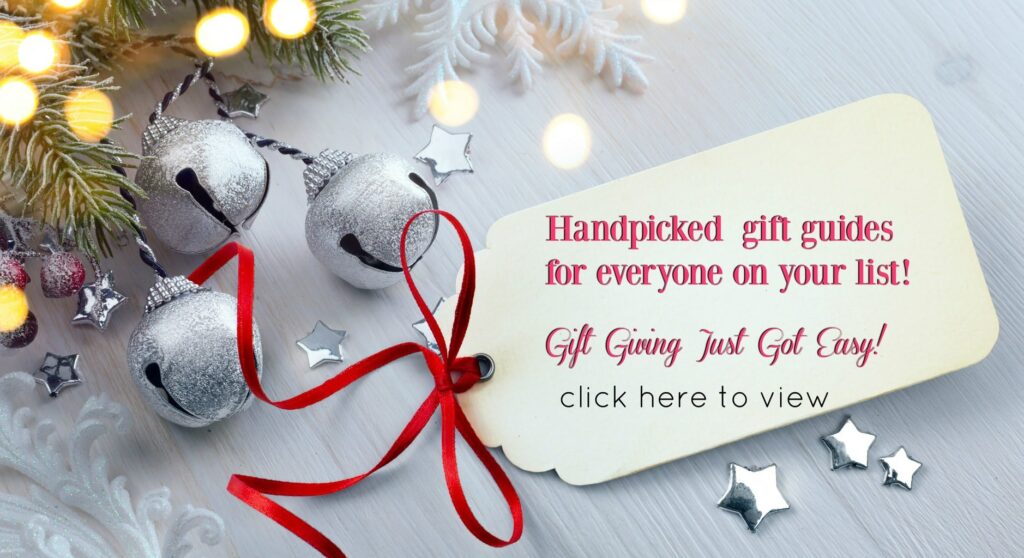 Matching Family PJs for the Holidays – A favorite tradition!

Backyard Fun and Games – Outside Games for the Whole Family
We will be putting together more gift guides in the days ahead. If you have a topic that would be helpful, just let us know! You can email us at morewithlesstodayteam [at] gmail.com.