These easy Tips for Shopping at Staples will help you shop for amazing deals and exclusive offers on school and office supplies. Staples is my favorite go-to place to buy these items because they have a great selection.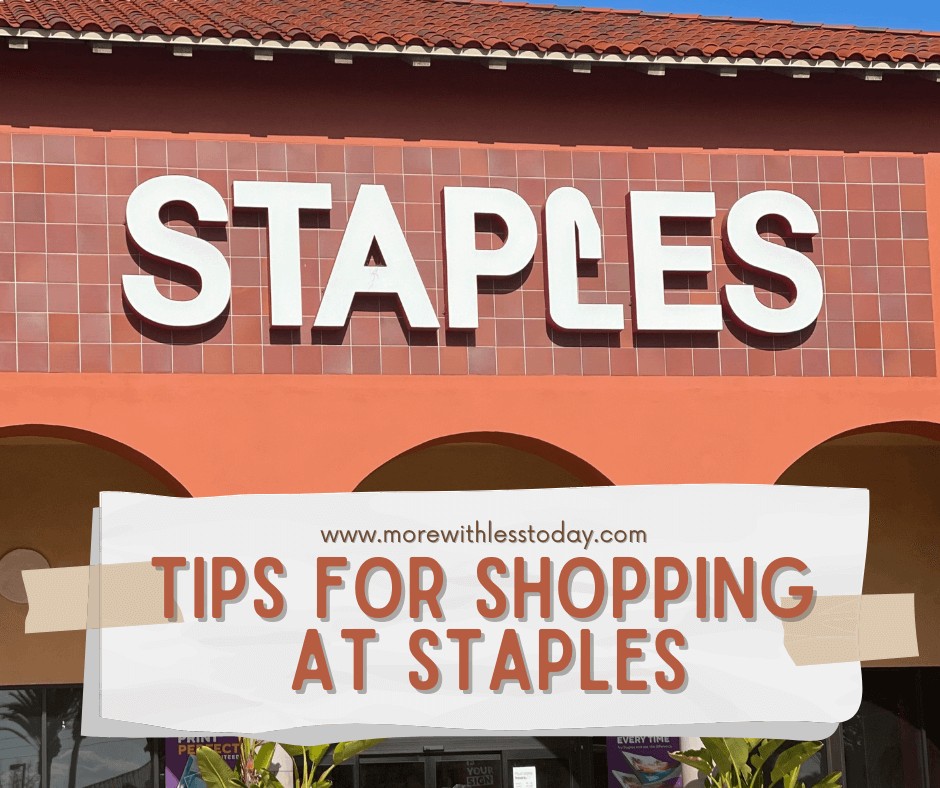 If you want to spruce up your office space or study room, trust that you'll find a great deal both in-store and on the Staples website. They have trusted and best-rated brands of office chairs, paper shredders, office furniture and so much more. Keep reading to learn how to save money shopping at Staples.
We have affiliate relationships which means we may earn a small referral commission at no additional cost to you if you shop using our links.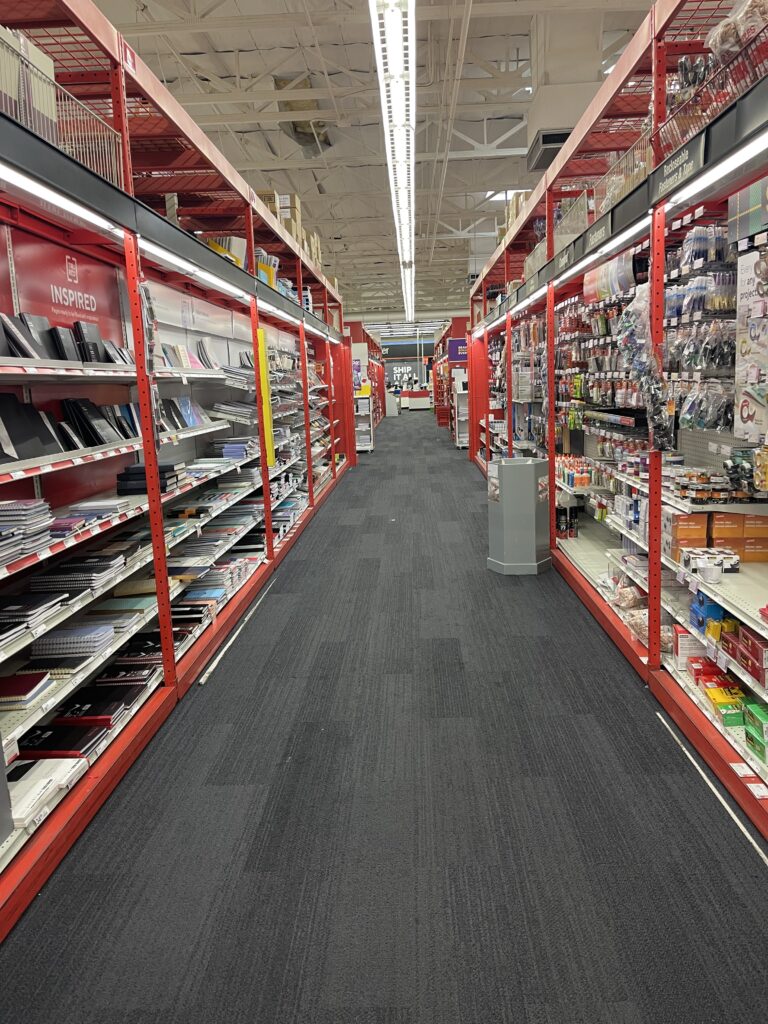 Tips For Shopping at Staples
Sign up for Staples Rewards
Staples Rewards is a program that offers several perks. For starters, you get up to 5 percent back in rewards on in-store purchases. There's no annual fee. You will also enjoy free next-day delivery on items that cost more than $49.99. To fully enjoy your perks as a member, their free delivery reward applies to all tiers of the Staples Rewards: Base, Premium, and Elite. Base and Premium users get free shipping when they order a minimum of $35 while Elite members don't require any minimum amount. Finally, you earn $2 back in rewards for each ink toner cartridge you recycle for up to 20 pieces per month.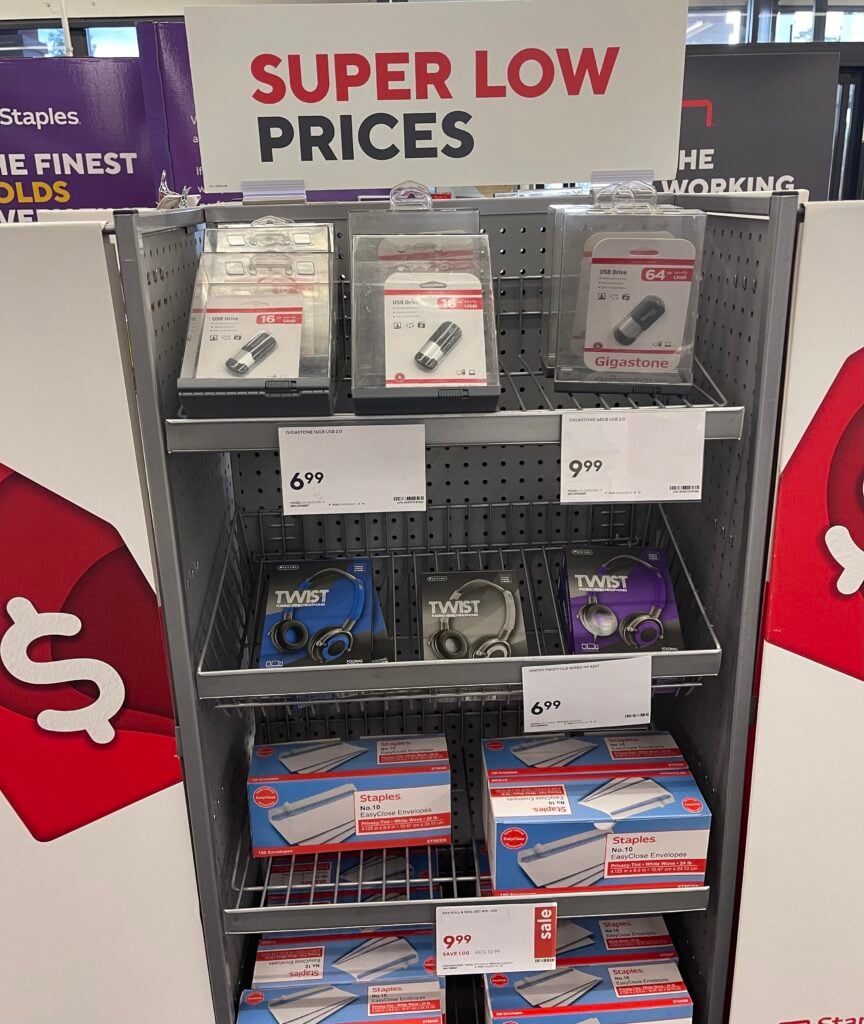 Take Advantage of Price Adjustments
Staples has a great price-match policy for in-store purchases. Read all about it here.
Use the Easy Rebates system
We all have nightmarish stories of the rebates that got away. Perhaps we lost key paperwork or simply forgot to file before the rebate deadline.
Staples' Easy Rebates system makes collecting a rebate remarkably simple. As the retailer explains:
With Staples Easy Rebates, you can submit all your rebate information online — no clipping, no mailing, no hassles. Almost every product that has a rebate offer will be available for online submission at www.stapleseasyrebates.com.
If you purchase an item in-store, you'll find an Easy Rebate ID at the bottom of your receipt. Just use this number to submit your rebate. For online orders, you'll find your promo codes in the email order confirmation and in the item's packing slip.
Sign up for email offers
Sign up and get Staples' latest deals in your email. Provide your email address to Staples and you'll receive special offers, Staples promo codes, and catalogs delivered directly to your inbox. This involves practically no work on your part. Just sit back, relax and let the savings come to you!
Tips for Shopping at Staples

:

Check out the Daily Deals
The Staples Daily Deals web page can be a great place to find big bargains. For example, we recently found office chairs at an 18 percent discount and a Dell computer monitor offered at a 43 percent price reduction.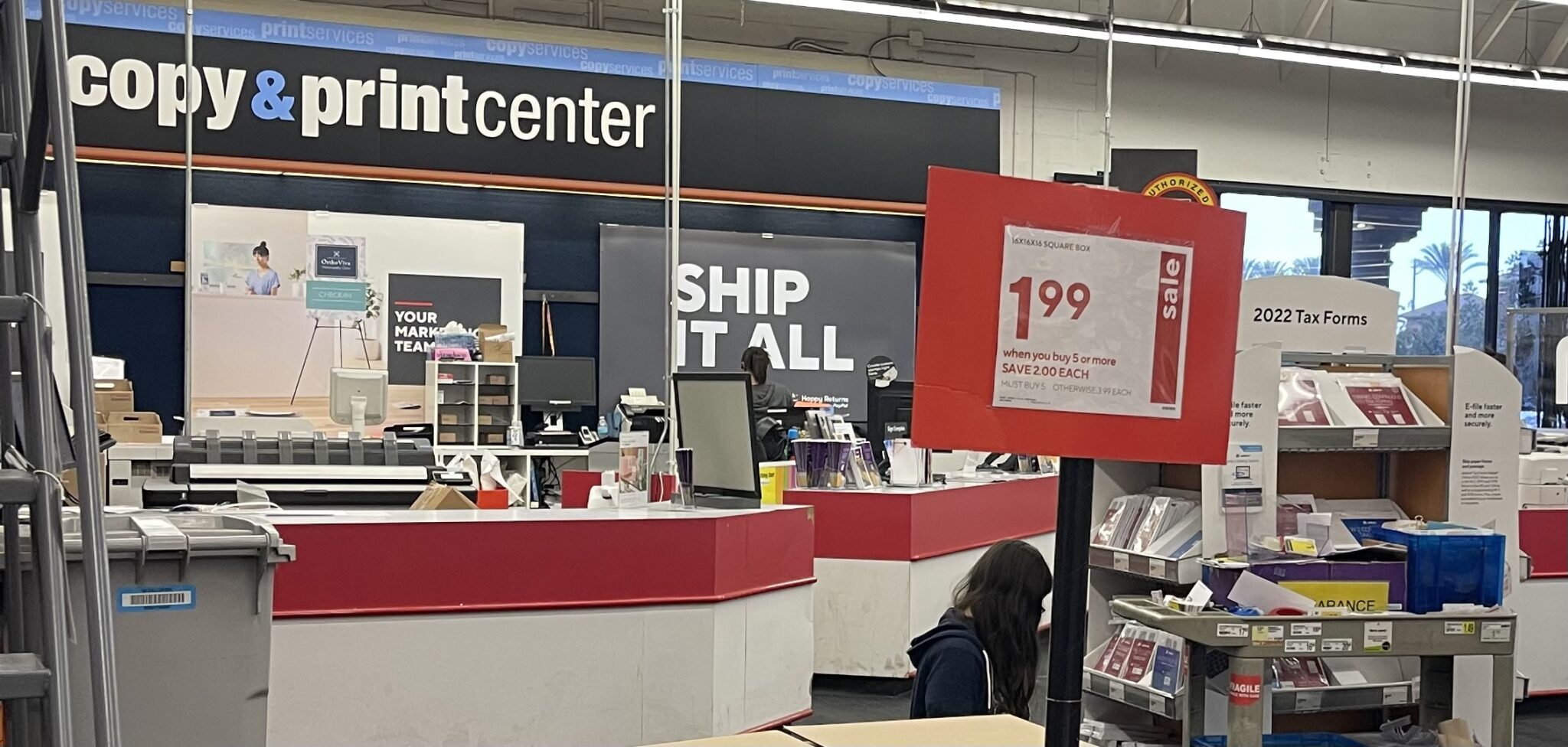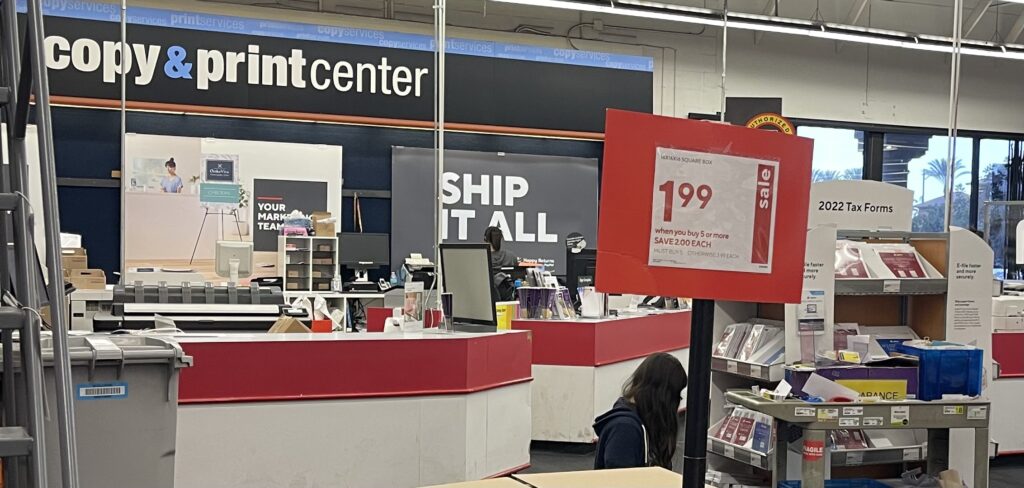 Create Staples Flyers
Do you need professionally-done flyers? Staples has great prices for these. They have same-day delivery and curbside pickup for flyers. So if you have a need for these, I highly suggest using Staples.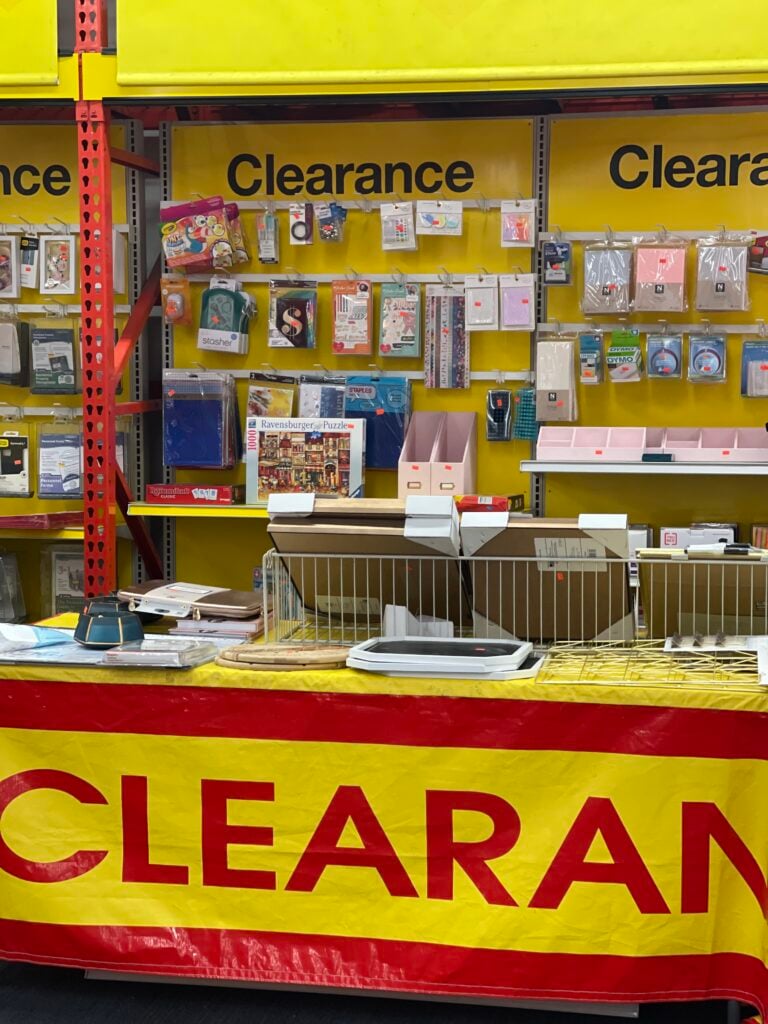 Stop by the Outlet Deals
The Outlet Deals section of the website is another place to find major price breaks. These deals are broken out into two web pages:
Clearance Deals. Recently, we spotted a Wi-Fi router that was slashed by 58 percent and a mobile file cabinet at 50 percent off.
Refurbished Center. Here, you'll find used items that have been repaired and spiffed up to look and perform like new. For example, we recently saw desktop computers for as low as $109.
Check these Current Sales to Save Money at Staples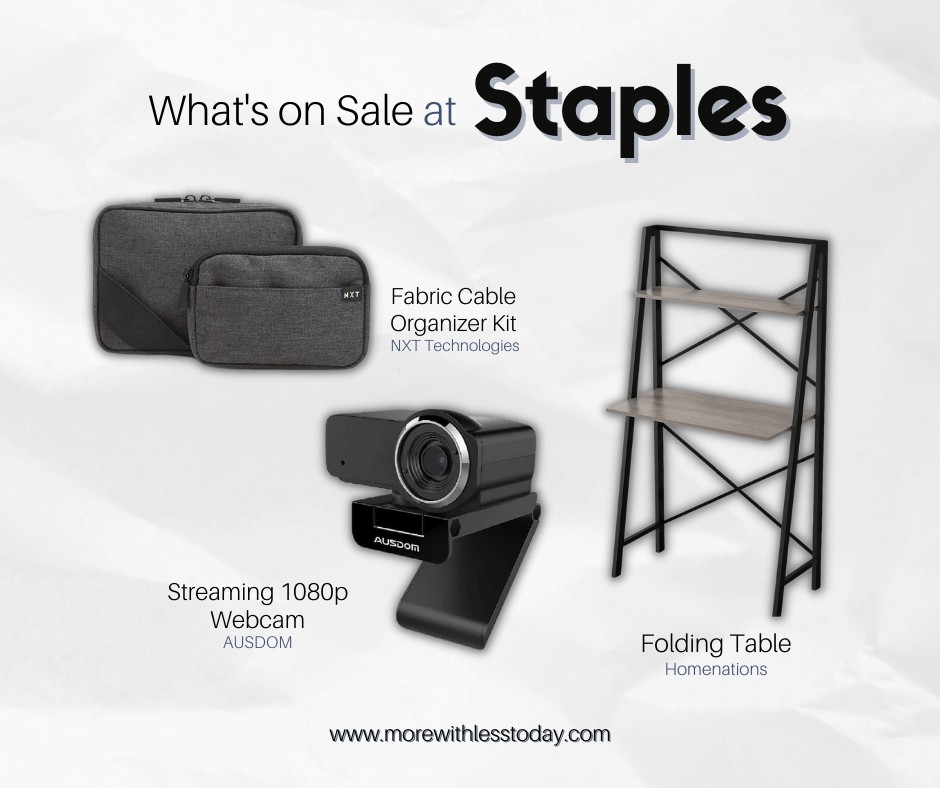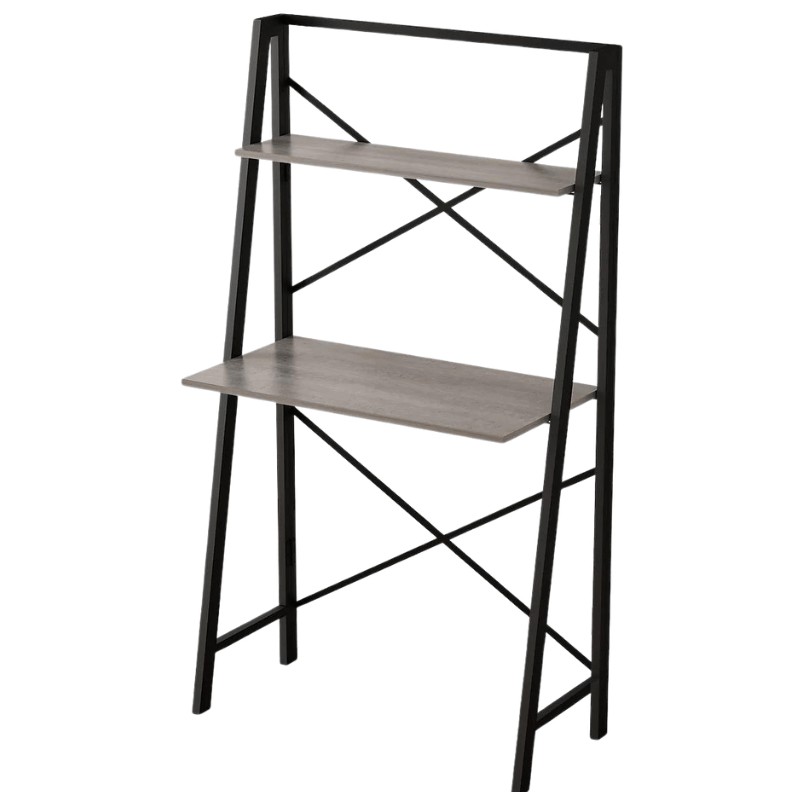 Homenations – Folding Table, 31.5″ x 16″
This folding table will set your multitasking mode because of its large working surface. It also folds, so it's easy to store and save space whenever you're not using it.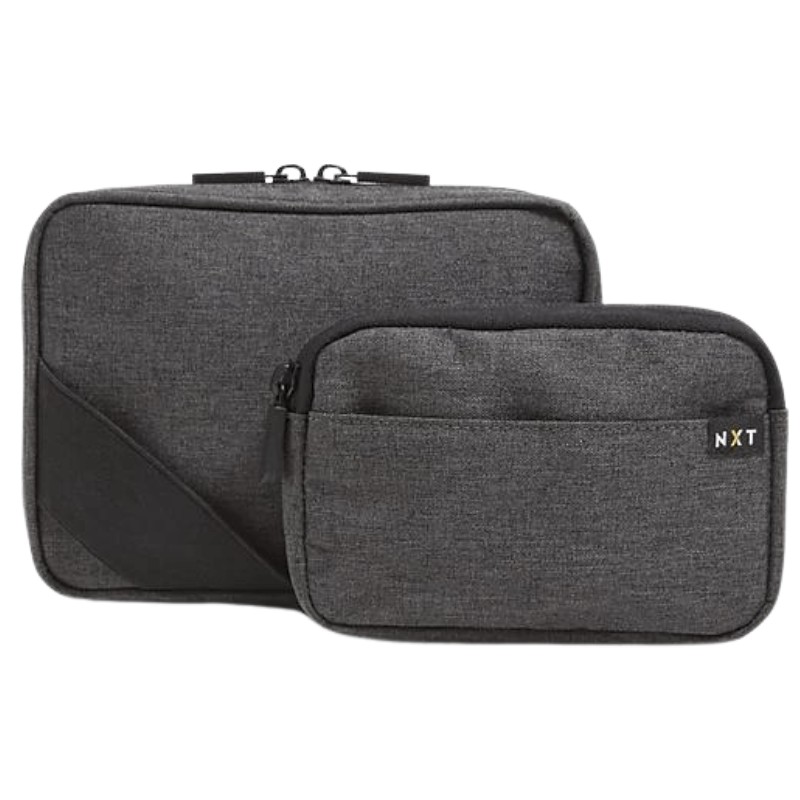 NXT Technologies™ – Fabric Cable Organizer Kit
Store your tech accessories or cash in one place with this Organizer Kit from NXT Technologies. This kit has elastic loops to make sure your cables stay in place.
Dimensions: 7.87″H x 7.2″W x 3.35″D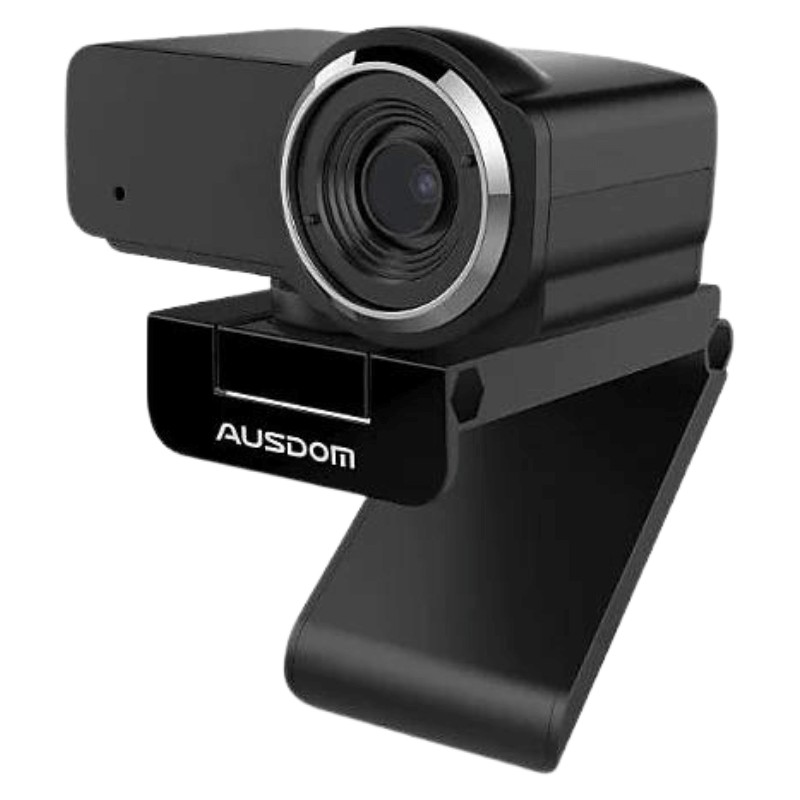 AUSDOM – Streaming 1080p Webcam
This 1080p webcam from AUSDOM will take your video calling to the next level! It has automatic light correction that suits low-light conditions. You can also record clearer videos and improve image quality. The HD audio is quite amazing too!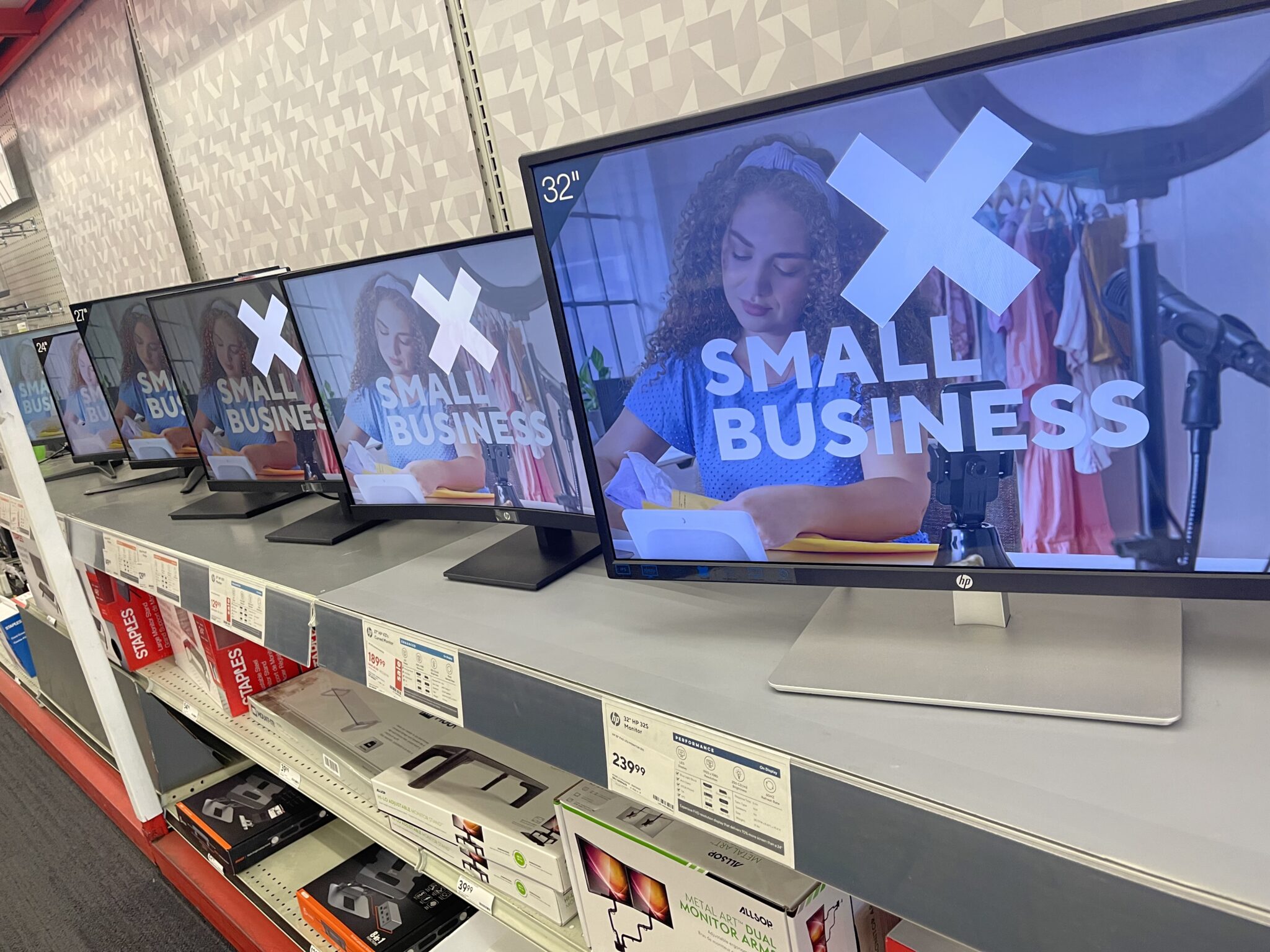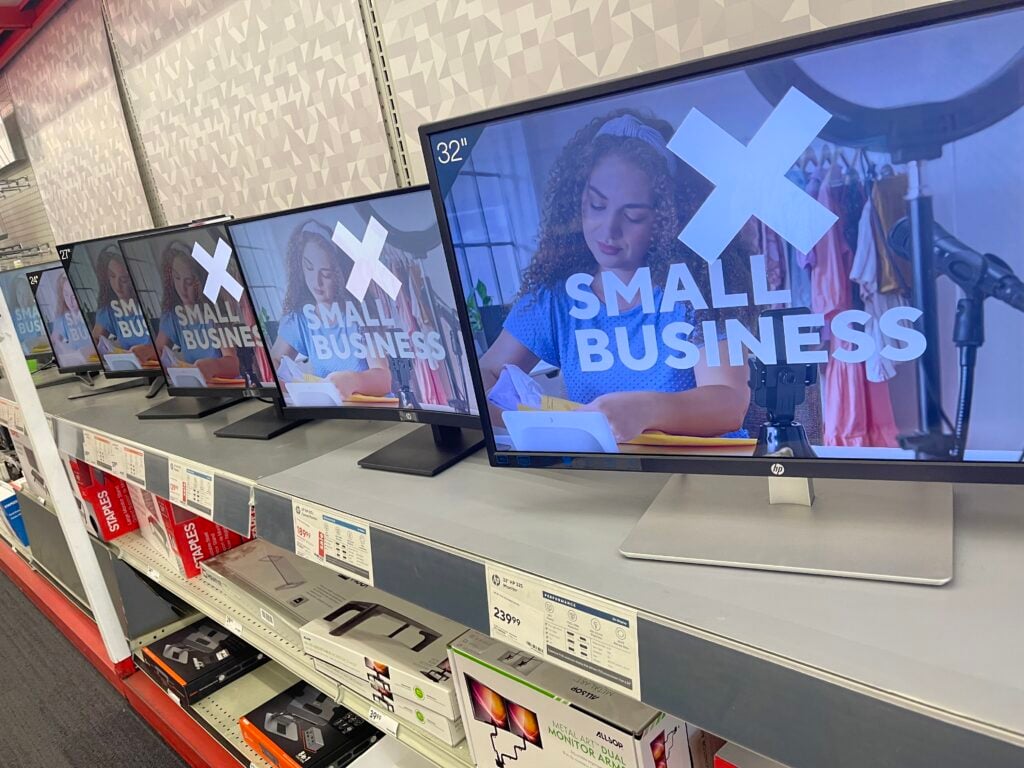 BOPIS – Buy Online Pick Up in Store
Staples' BOPIS or Online Pick Up in Store is perfect whenever you need something within the day. Their website says that it will only take 1 hour for a customer to pick up their order. You can find a wide range of products like tablets, printers, chairs, paper, and office machines that are available for BOPIS.
Shop through a cash-back site
When you shop through a cash-back site, you will earn money back on your purchase. For example, TopCashback offered 3 percent back.
Purchase discounted gift cards
Some discount gift card sites offer discounts on the face value of Staples gift cards. Use these gift cards and you'll get a sale price. For example, Raise recently offered Staples gift cards at a discount of up to 2.1 percent. Use code LORIJF7076 to get $5 off your first purchase.
Use a Staples Credit Card
Staples also have their own credit cards that have three categories: Personal More, Commercial More, and Business More Accounts. You cannot use their credit card on other stores. This is because the car is not affiliated with a card network like Visa or MasterCard. You will get $50 on your first purchase of $150 or more during your first 45 days of account opening. This may not seem like a generous bonus, but it's quite easy to earn.
It's a good idea to consider Staples the next time you shop for home and office décor or school supplies. Save money on their school deals and the latest sales.
You Might Also Like
PIN for Later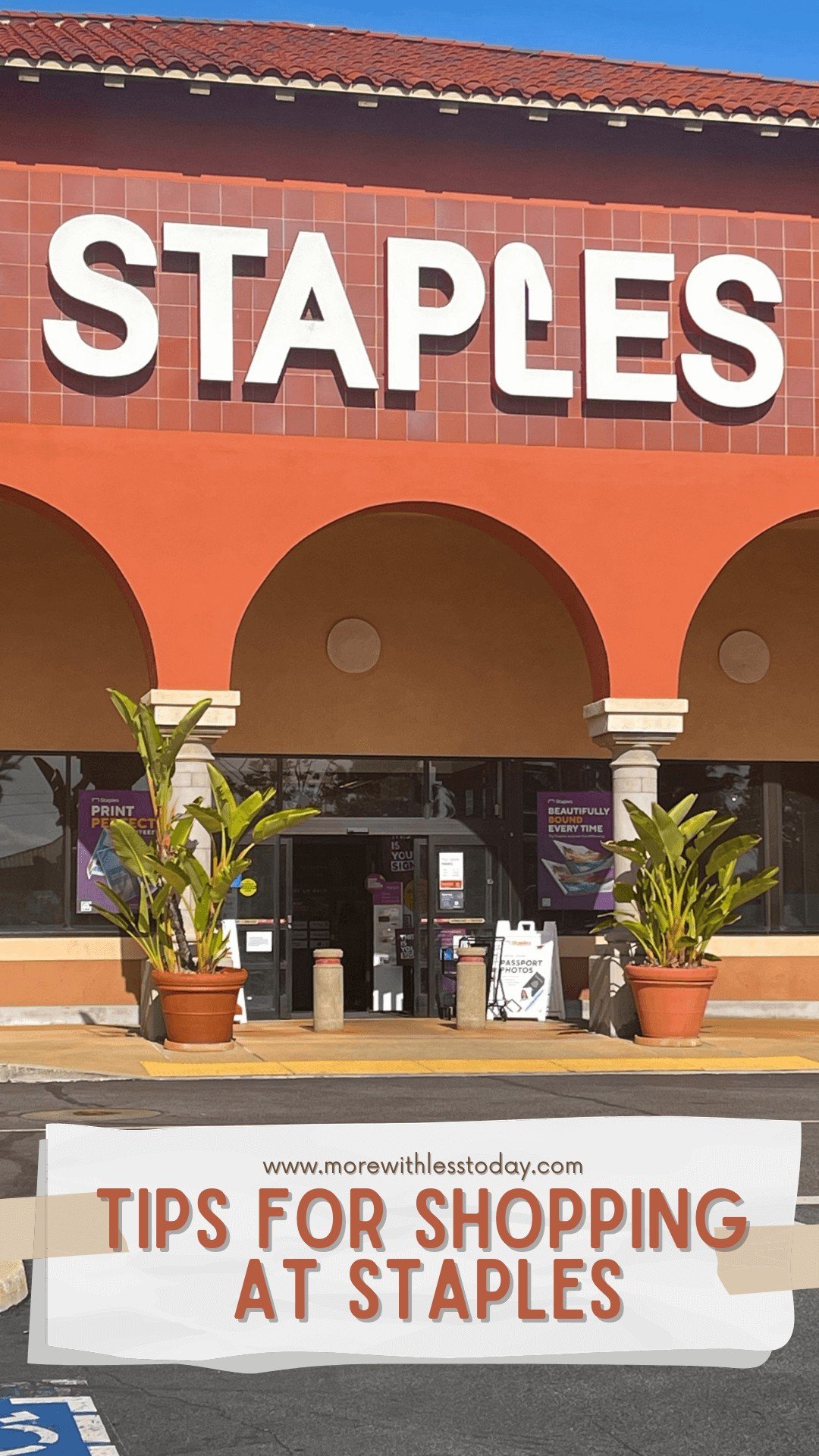 Do you have any Tips for Shopping at Staples that you'd like to share? Comment them below! I will give you a special shout-out on my Instagram and Facebook pages.
Don't forget to share this recipe with your friends and loved ones. If you are on social media, I would also love to connect with you on Facebook, Instagram, Pinterest or Twitter. Just click on the links to visit each profile. Leave a message and I will follow you back!