It's almost the most wonderful time of the year! Are you preparing to decorate your home? If you are, you're going to love this list of Walmart Clearance Christmas Decor.
Stay on budget and make your home beautiful for the holidays.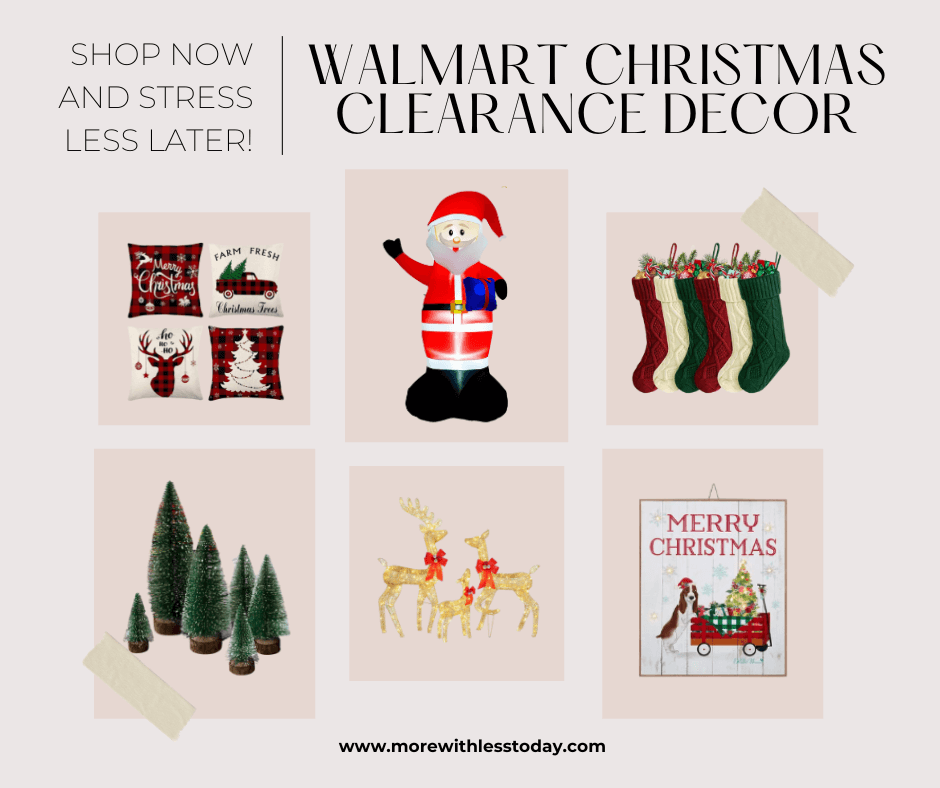 Save a lot of money when getting a few new Christmas decor items. Now is the best time to get the best deal from Walmart's current Christmas clearance finds.
We have affiliate relationships which means we may earn a small referral commission at no additional cost to you if you shop using our links.
Getting Your Christmas List Ready
Last year, I was able to get wonderful gifts before the holiday season began. A great way to prepare for this, especially in a busy time of year, is to prepare your Christmas list. I have one that I update every new year and I do this because I rarely give gift cards as gifts.
My Christmas List includes:
Budget
Names of the people I'll be buying gifts for and what gifts I think they would like
Stores I know that have good deals during this time like Walmart Christmas Clearance
I sort this list on my notes app or an Excel/Google sheet for easy access. This helps me track the gifts I already have and limits the possibility of forgetting a person on my gift list. I highly recommend that you try this so you will have a worry-free Christmas when it comes to gift shopping. This will not only save you time but also money and stress.
Walmart Clearance Christmas Decor
Check out my top picks! Be sure to check out these Christmas clearance items at their lowest price and before stocks run out: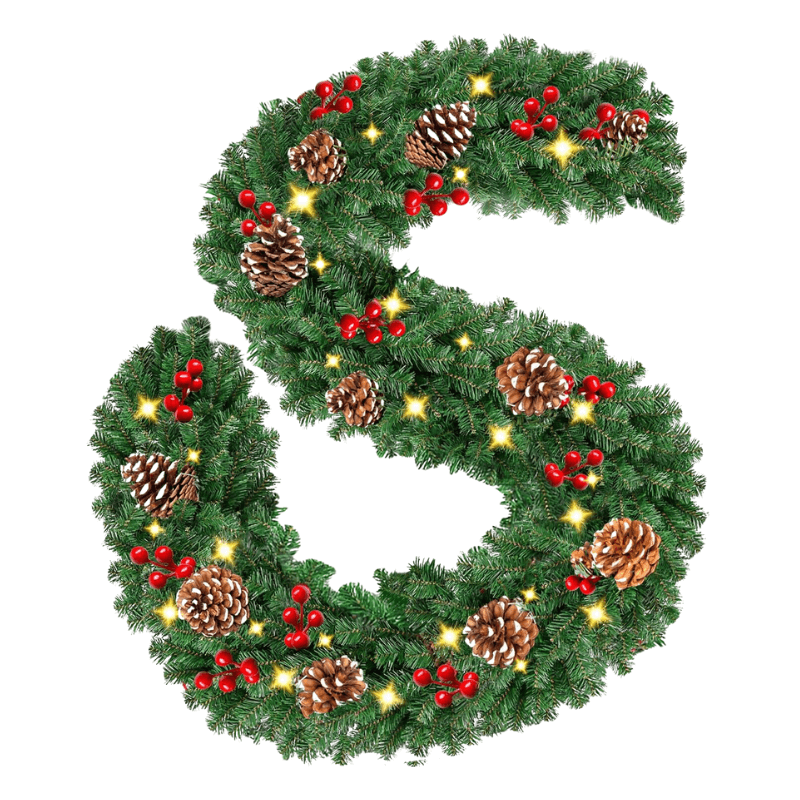 Looking for a Christmas garland to add to your door? I love this Pre-lit Artificial Christmas Garland from Melliful! It features 50 LED lights and is perfect for indoors or outdoors. I plan to place mine on my door soon!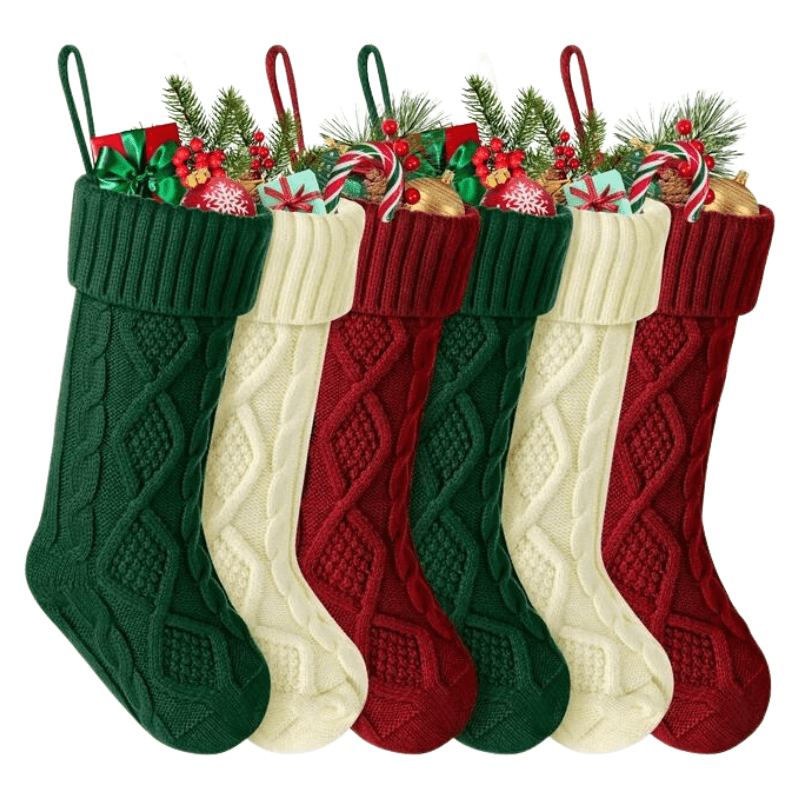 Get this 6-piece Large Knitted Christmas Stockings set for your additional Christmas decor! It's perfect for stuffing with presents, candy, cards, and other holiday surprises.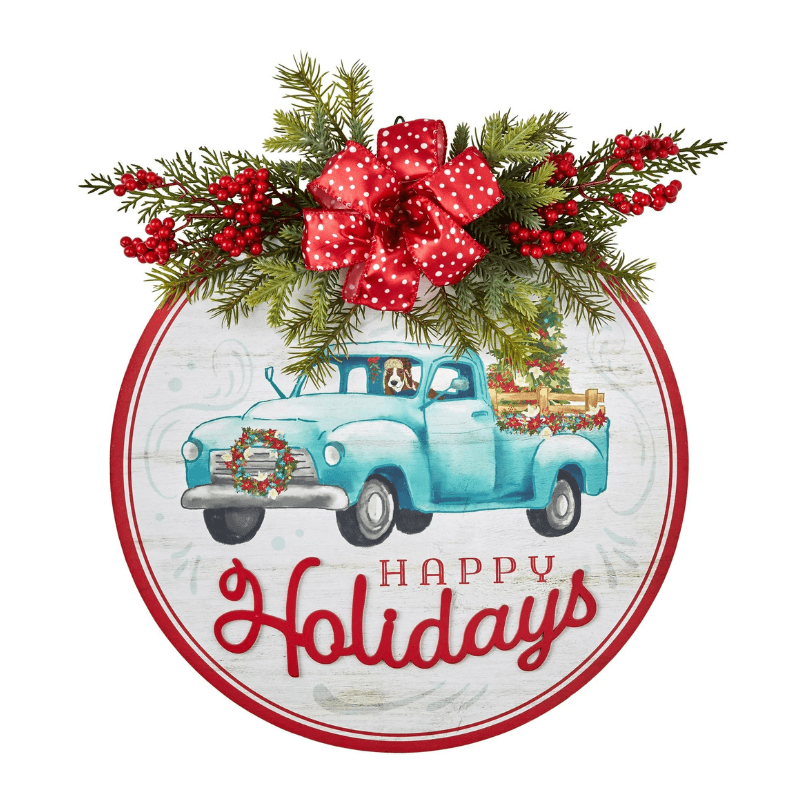 Keep your home ready for the holidays with the addition of this "Happy Holidays" Round Hanging Sign from The Pioneer Woman. It's easy to hang and perfect for any room in your home.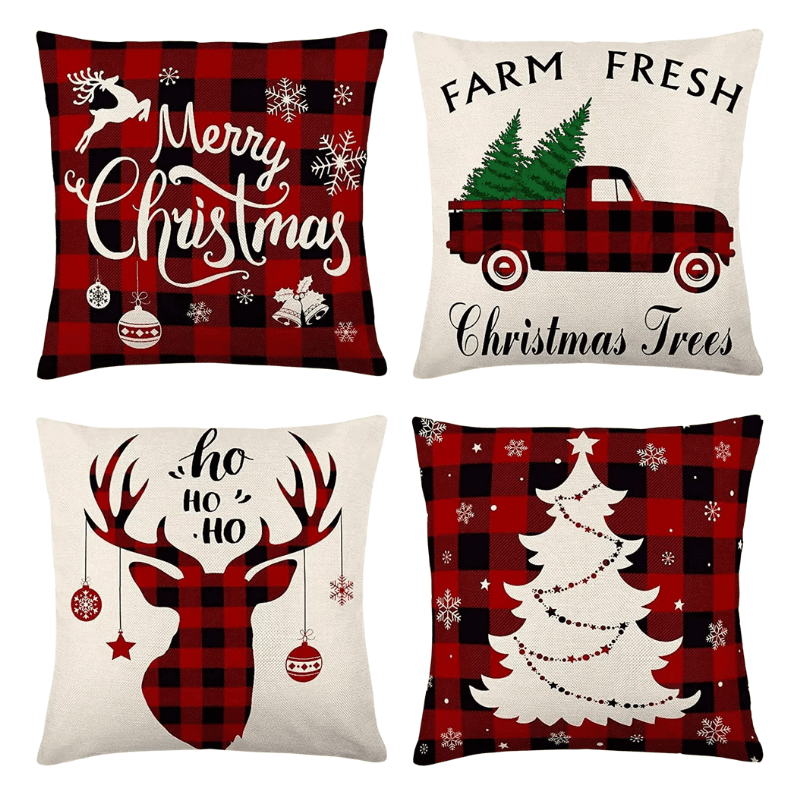 Add more Christmas-themed home decor with this Christmas Pillow Cover Set from Jeexi! This set features prints and different patterns of Christmas.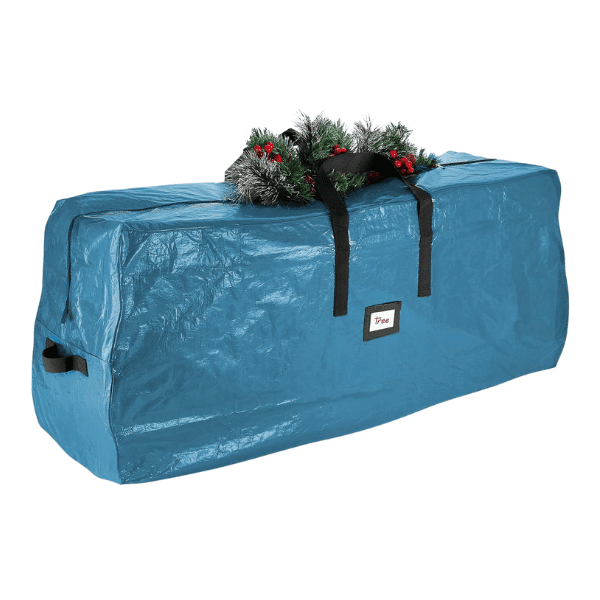 Keep your Christmas tree safe and sound in this Plastic Christmas Tree Storage Bag from Hearth & Harbor. It's made from high-quality polyethylene plastic with reinforced side stitching. This bag will keep it safe and fresh for next year.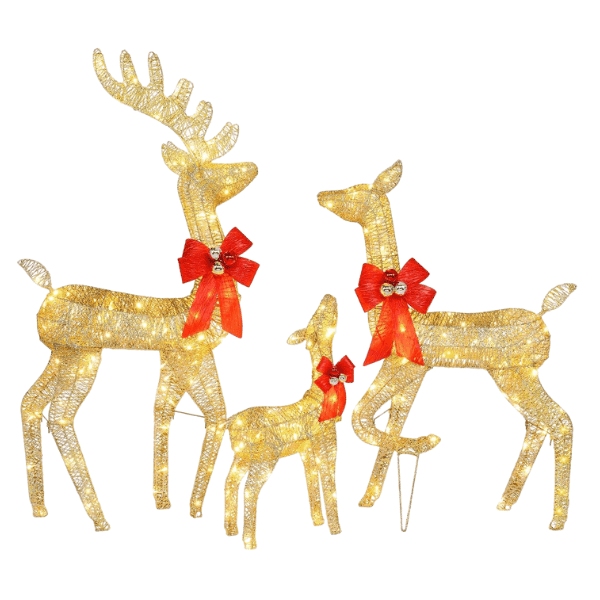 Level up your outdoor Christmas decor with this Zimtown Lighted Christmas Reindeer Set! It includes three adorable reindeer figures that will surely capture everyone's attention.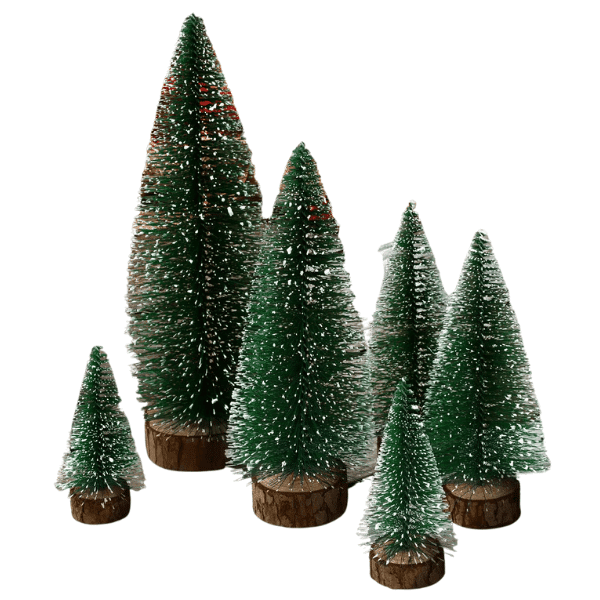 Looking for mini Christmas trees to add to table decor? This 6-piece Mini Christmas Trees Decoration Set from Ayieyill is perfect!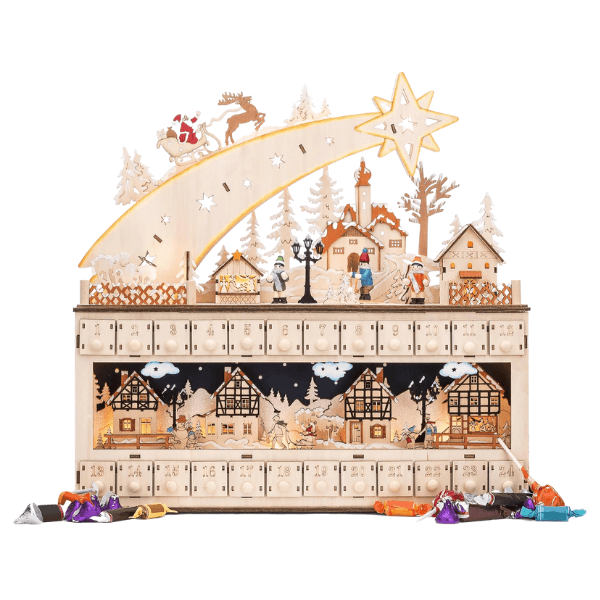 Looking for a charming home decor? This Wooden Christmas Advent Calendar from Best Choice Products is something you might be looking for! It features a shooting star with a battery-operated LED light background.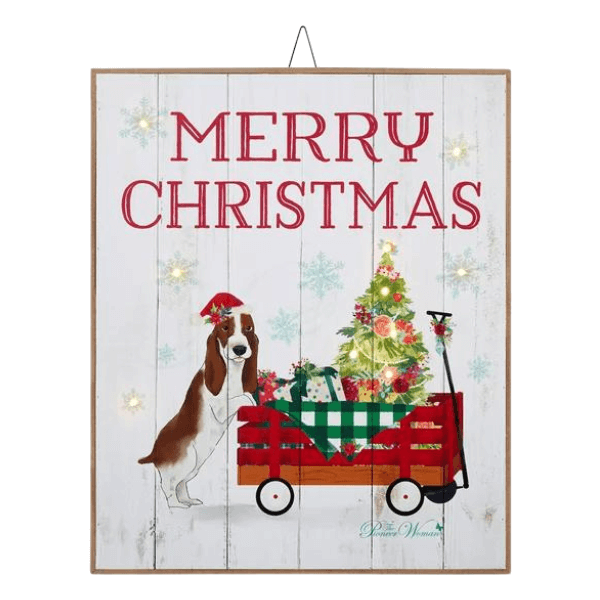 Add more festive design to your home with this Merry Christmas LED Hanging Sign from The Pioneer Woman. Easily place it up on a wall or door in any room of your home to add instant holiday appeal.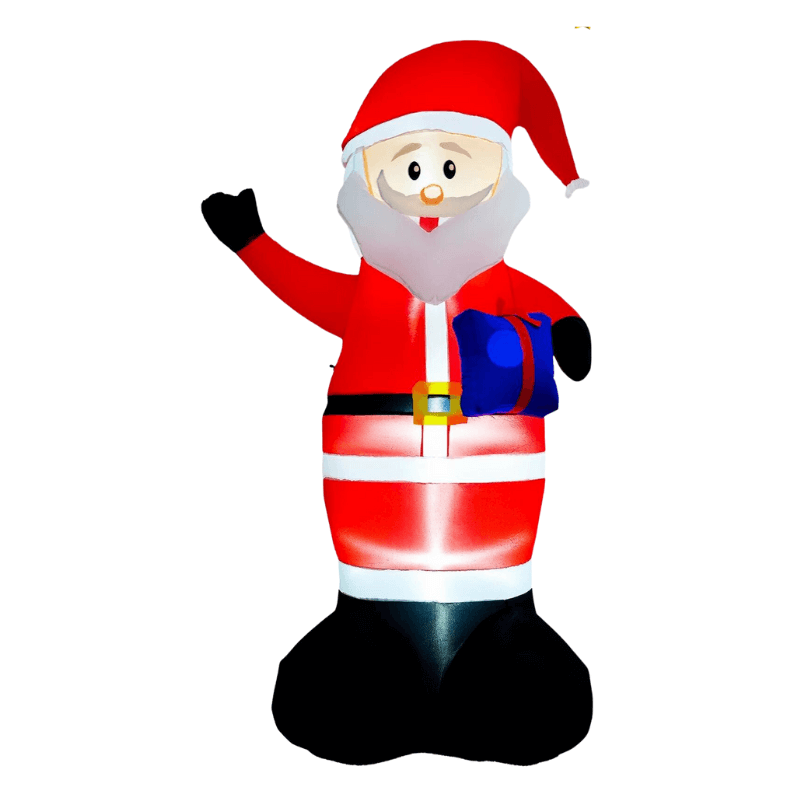 Light up your porch with more Christmas spirit with this 7 ft. Christmas Inflatable Santa Claus! It's a merry and unforgettable holiday display that's a perfect additional decor.
Links for Walmart Christmas Clearance Sections
Getting ready for Christmas? Here are more helpful links and deals from Walmart:
Christmas clearance sales on holiday decor offer some of the biggest discounts of the entire year.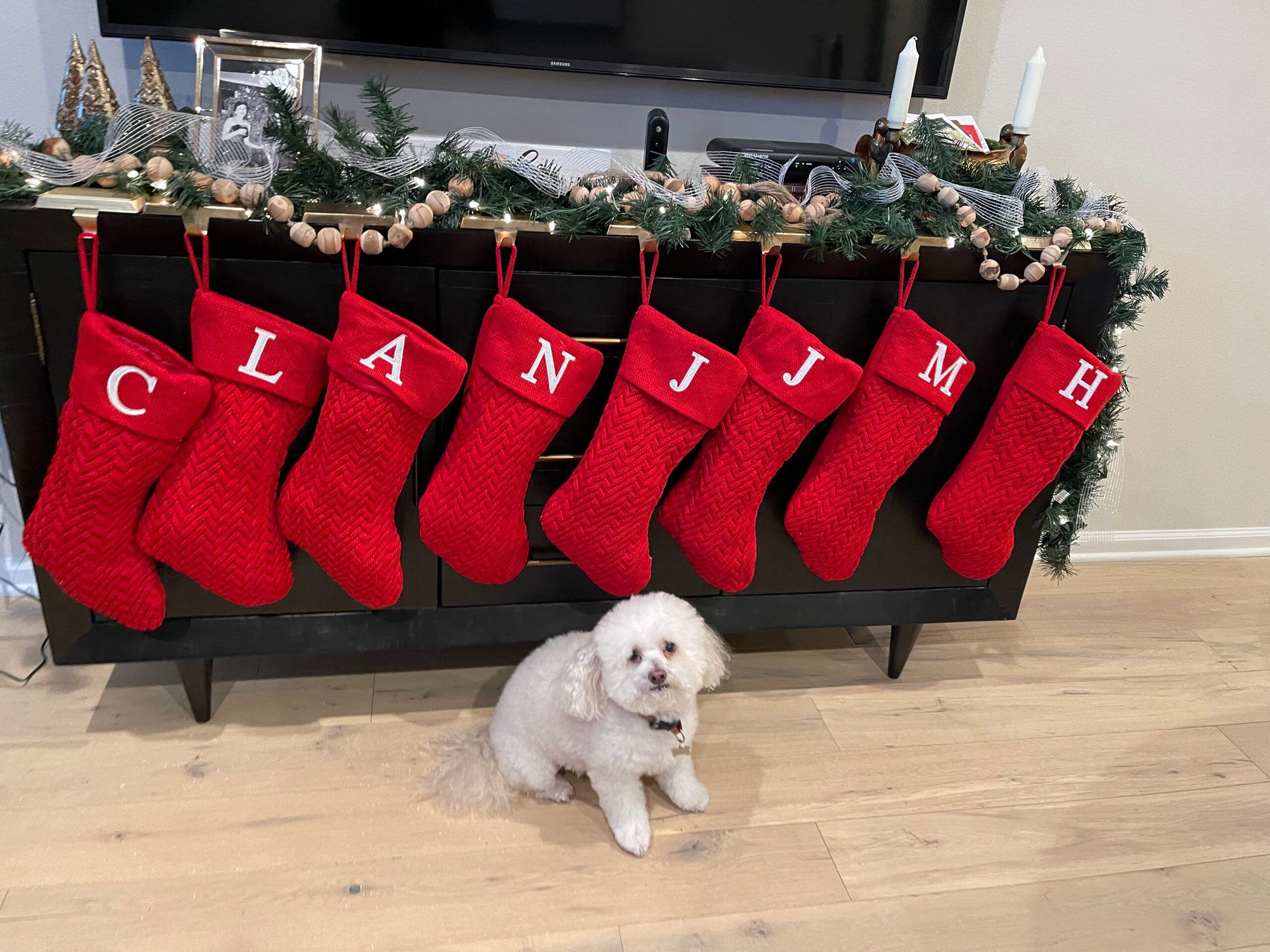 My dog, Buddy, is in front of my family's personalized Christmas stockings from Walmart. This was my decor last year.
I've used this artificial Christmas tree for years and it still looks as good as the time I bought it.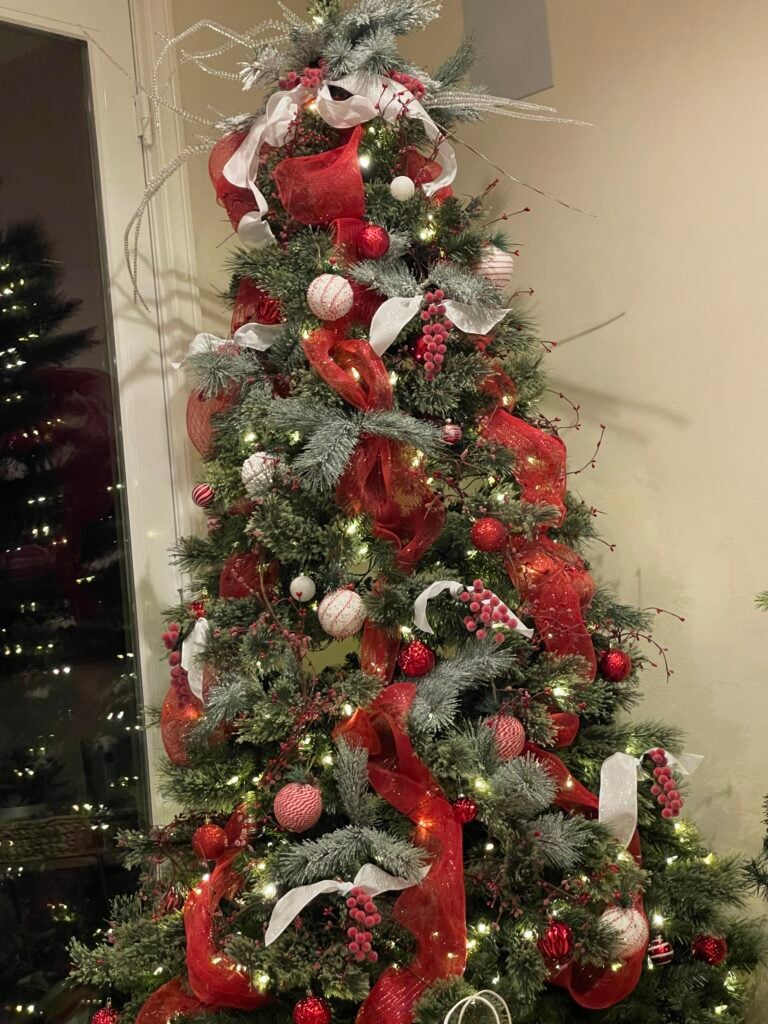 Walmart Store Hours
Most Walmart stores are open from 6 a.m. to 11 p.m. These schedules may vary by state or local government. To find the accurate store hours of a Walmart near you, use their Store Finder. Simply enter a location, ZIP code city, or state to see the schedules of a nearby Walmart store.
Is Walmart open on Christmas Day?
No. Last year, all Walmart stores were closed on Christmas Day. It's actually the only day of the year when Walmart stores are closed. You can expect them to resume normal hours the next day.
(Maybe we can insert a list of stores open on Christmas Day?)
What are Walmart's Christmas Eve Hours?
Most Walmart stores will be open until 6 p.m. on Christmas Eve. To be sure of the exact hours of a Walmart near you, use their Store Finder.
Use Walmart Plus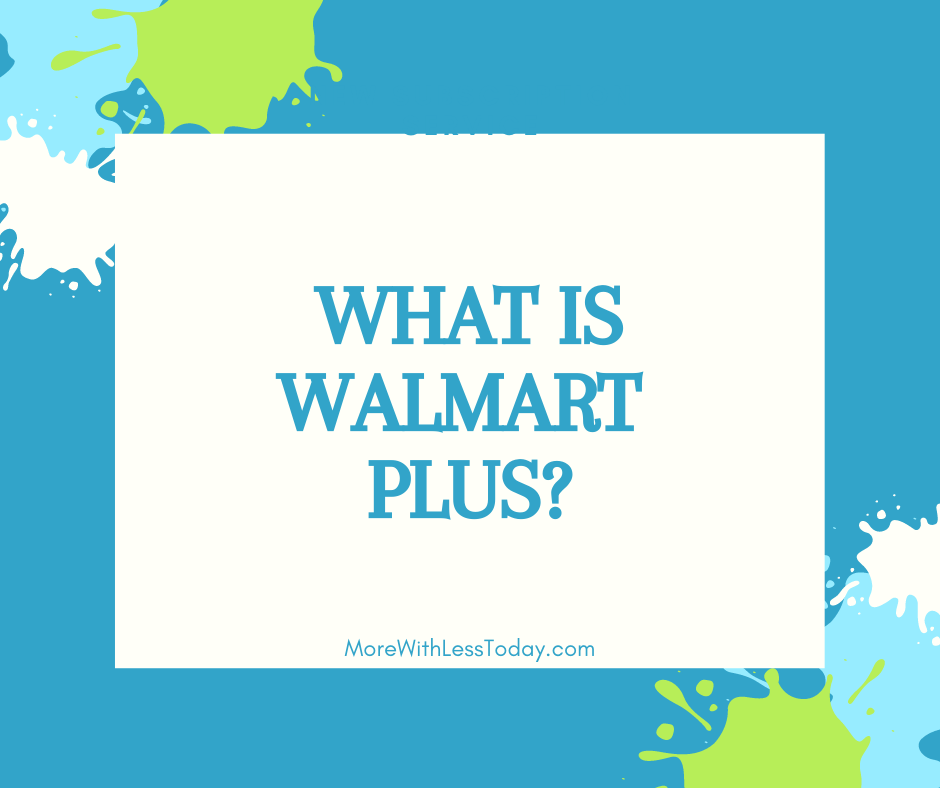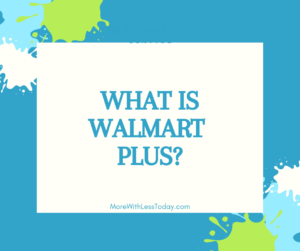 Have you tried Walmart Plus+? Get free shipping and have your groceries and your household items delivered to your door! I love it. For us, the big box store sizes are too big. I find the prices at Walmart to be very competitive in the sizes we need. To be honest, I don't love going in the store but I place what I need in my shopping cart online and every few days I place an order. Easy peasy!
Try Walmart Plus for the convenience. You can get a 30-day free trial to make sure you love it!
Do you have any tips for Christmas shopping at Walmart? Share them in the comment section below!
Posts You Might Also Like
PIN for Later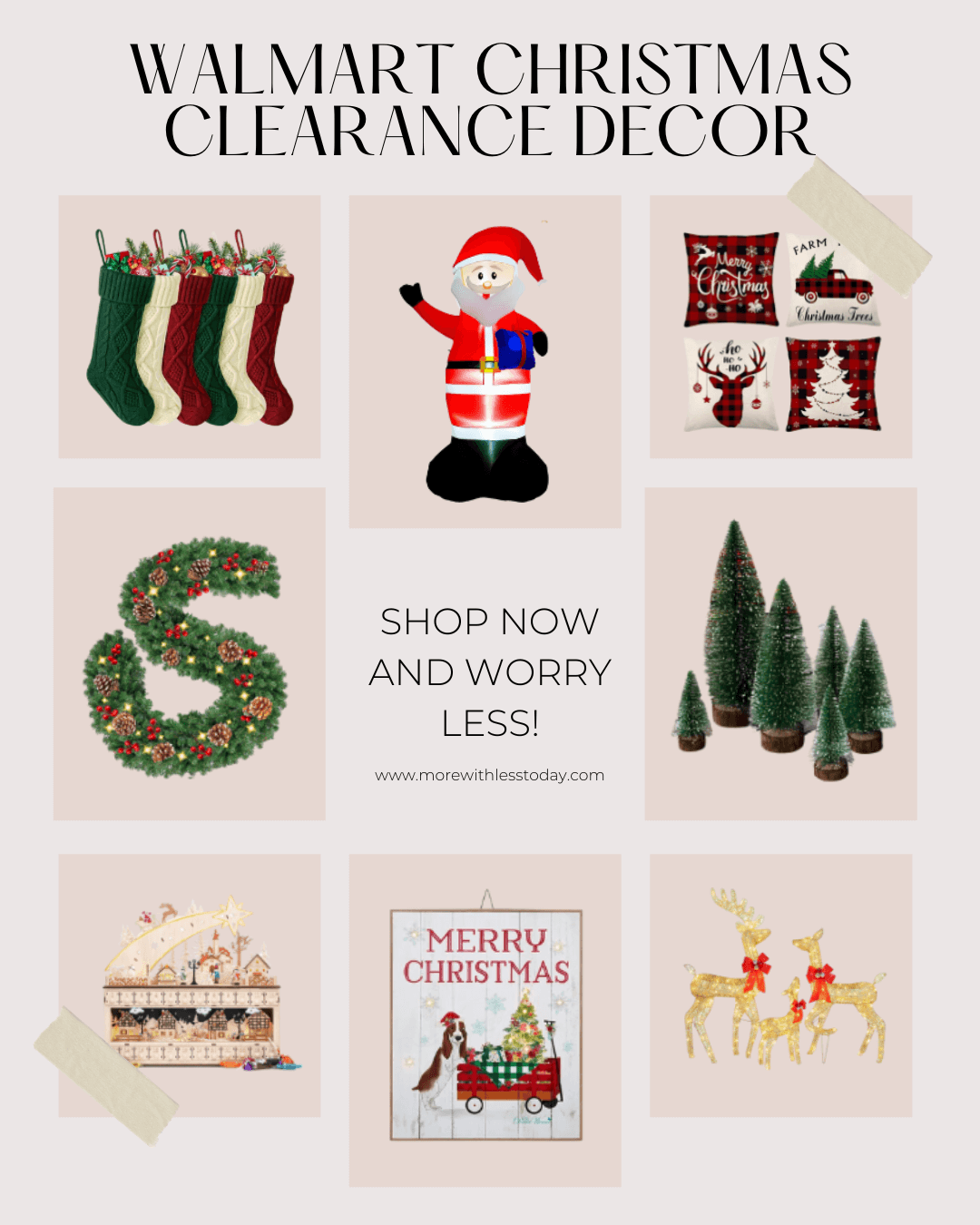 Don't forget to share these Walmart Clearance Christmas Decor with your friends and loved ones. If you are on social media, I would love to connect with you on Facebook, Instagram, Pinterest, or Twitter. Just click on the links to visit my profile. Leave a message and I will follow you back!