My readers have been asking me, " Where are Jill's Deals and Steals from the Today Show? The Today Show deals often feel like secret deals because they often change up their schedule and are hard to catch when they are live on TV. The NBC Deals and Steals often have unique and useful items at great prices. I will share them here whenever they are live, so bookmark this page or Sign up to get my free email newsletter and have them delivered to your inbox.
"From custom jewelry to seasonal scented candles, there's a small business that can provide exactly what you are looking for. Read on for five ways you can shop small from the comfort of your home, right now."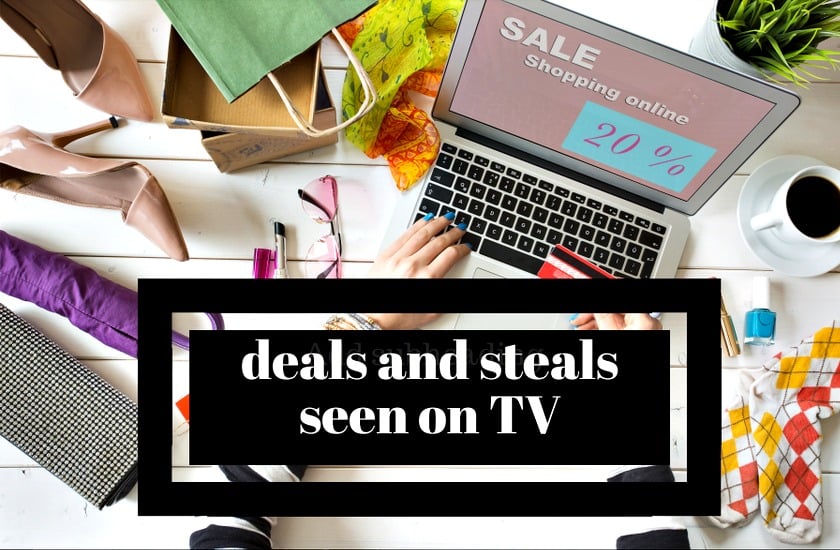 *Important note from More with Less Today —-I am not affiliated with the Steals and Deals from The Today Show, I just share them here along with our other favorite TV deals for our savvy readers to evaluate. Many deals are non-returnable. Please write down the contact info if you make a purchase. I cannot help you with your purchase or follow up on your purchase.
We love the products featured on The Today Show and as fans of TV Steals and Deals, we think you do too.
*Important note from More with Less Today —-We are not affiliated with the Today Show or the products they feature. We just share them here along with our other favorite TV deals for our savvy readers to evaluate. Please write down the contact info if you make a purchase.
September 16th update — In the third hour of today, Jill Martin shared her fall essentials for working at home. Here are my two favorites. These will make such great affordable gifts.
Plush Slippers
Searches for slippers first spiked earlier this year, but if you still haven't found a pair to call your own, Martin found a few top-rated pairs for achy feet that you won't want to take off at the end of the day.
See the rest of Jill Martin's fall work at home must-haves!
"Plenty of small businesses were forced to get creative and turn their attention to online initiatives, and some have even found ways to give back to their communities and other relief efforts in the process. TODAY lifestyle contributor Jill Martin puts the spotlight on five small businesses that are not only showing strength in this unprecedented time but are also offering special deals on their products and services."
Beauty brand Alpyn Beauty was inspired by and established in Jackson Hole, Wyo. less than five years ago. Founded by 20-year beauty industry veteran Kendra Kolb Butler, the brand seeks to create skincare that utilizes natural botanicals found in the region to create products that deliver. The brand handpicks each of the wild ingredients that go into its serums, moisturizers, and more.
During the pandemic, the brand launched its "Alpyn All Stars" campaign, where customers were able to nominate workers on the frontlines of the pandemic to receive a self-care kit, which received an overwhelming response from fans. Regularly, the brand donates 1% of sales to environmental causes, but now through Aug. 10, Alpyn Beauty will also be donating 100% of its profits to Outdoor Afro, a network that creates Black connections to change the face of nature conservation.
The brand's anti-aging moisturizer is formulated with bakuchiol, an ingredient that produces results similar to retinol, which helps minimize the appearance of fine lines. The lightweight formula can be applied twice daily.
In a deal exclusive to TODAY, you can save 20% off of products sold on Alpyn Beauty's site by using the code TODAY20 at checkout.
Five years ago, single mom Chrissy Lavdovsky started making affordable custom jewelry on her kitchen floor. Today, her custom jewelry brand, GLDN, employs over 75 people — including her own parents. Lavdovsky's mom was her very first employee, and her father makes the packaging that each piece of jewelry arrives in.
As the pandemic continues, GLDN's employees are continuing to make custom pieces at home from in at-home studios. While their pieces were always made from the heart, now their pieces are coming from the heart of their very own homes.
The personalized pieces,
ranging from made-to-order necklaces to bracelets
, are crafted from 14k gold-filled and sterling silver pieces. With sustainability in mind, more than 90% of the materials used to create GLDN's pieces are recycled materials, and 10% of the profits from each piece of jewelry sold are given to charities that empower in the liberation, education and community building sectors. The pieces can also be inscribed with initials, dates, illustrations and more.
If you're looking to amp up your wardrobe with a few custom beauty pieces, you can enjoy 15% off sitewide using the code GLDNtogether at checkout.
Before Kendal Brown founded 228 Grant Street Candle Co., he led an established career in ministry and theological education. Then one day, he had a moment of inspiration that encouraged him to pursue a passion project: candle making. Though Brown notes candles were always a part of his spiritual and creative life, the inspiration for 228 Grant Street Candle Co. came from somewhere much closer to home — in fact, its very name comes from his grandparent's longtime address. Brown says his grandmother was always doing for others, and note his grandmother's hospitality inspired him to embody the same light that she became for others.
Fast forward, and Brown's passion project now has its own storefront in Baltimore and can be found in 80 retailers nationwide. Prior to the pandemic, Brown regularly held candle-making workshops in Baltimore and even traveled on the road to shows for wholesale. Though these kinds of events are currently on pause, Brown is currently operating all fronts of 228 Grant Street Candle Co. from his own home and notes that online sales are booming — his company has even launched a line of candle-scented hand sanitizers this year.
228 Grant Street Candle Co.'s scent of the month is sea salt and orchid, available in a limited edition 10 oz. vessel. A portion of the proceeds from each purchase of this candle will be donated to support social justice causes and community activists.
Want to indulge in a little peace and serenity? You can take 20% off your order at 228 Grant Street Candle Co. using the code TODAY20 at checkout.
Marcia Williams has built her career around beauty. After leaving her job at a pharmaceutical company, she served as a longtime makeup artist for television personalities and bridal clients. As a stylist and a mother of three, Williams added another accolade under her belt just a decade ago when she founded Embellish Beauty Concepts: entrepreneur. The company started off with an assortment of cosmetics, and in 2019, Embellish Beauty Concepts launched a new line of lip products, sold both online and in stores around Williams' Philadelphia community.
The lipsticks and glosses are available in a range of shades, pigments and finishes, and are made from vegan and cruelty-free formulas. Williams says a little lip can take you a long way, and that Embellish Beauty Concept's cosmetics can be a "mood booster during these unprecedented times." Embellish Beauty Concepts was preparing to hit store shelves at a major U.S. retailer before the pandemic, but Williams had to pivot her attention fully toward online sales — since March she's successfully launched seven new shades of lip cosmetics.
If you could use a little extra glam, you can receive 20% off of your order at Embellish Beauty Concepts using the code SMILE.
Co-founders Matt Michaelson and Calvin Bohn set out to improve the lives of cats after noticing that much of the pet food industry was centered around dogs, with little or no high-quality, biology-based products available for cats. Thus, Smalls was born to create formulas and recipes that cater to cats and their well-being.
Not only does Smalls offer better nutrition for cats, but the company also offers delivery services — cat meals can be delivered right to your doorstep. This convenience factor has helped the duo see a boost in sales during the pandemic, as shelter-in-place measures discouraged many from making frequent trips to grocery stores.
There's another factor customers can't find on grocery store shelves. As a subscription service, customers can customize recipe plans that include a mix of wet and dry food for their furry friend, and even have the option to choose freeze-dried meals that don't require refrigeration.
Treat your tabby to a custom meal subscription and enjoy 25% off of the Smalls sampler, no code needed.
Jill's Steals and Deals August 26th Update
[now expired- check back right here soon for the new Steals and Deals]
Velvet: "Love" Style Box 3 Piece Sunglass Set
Each box contains three of our best Velvet Eyewear® 100% UV protection sunglass styles. Choose the box that suits your face shape or your favorite style!
Steals and Deals Price: $35.00
Regular Price: $129.00
garb2ART: 5 Piece Lip Gloss Set
A set of 5 beautiful lip gloss colors in either Nude or Bold shades. Each individual lip gloss comes with a lighted wand and side mirror for perfect on the go application.
Steals and Deals Price: $29.00
Regular Price: $90.00
Tahari: 3 Piece Makeup & Toiletry Organizer Sets
Tahari sets are perfect for organizing toiletries and makeup at home, or to use on the go for a beach or pool day. Each set comes in a variety of fun prints and colors.
Steals and Deals Price: $17.00
Regular Price: $50.00
Bombacio: 8 Piece Placemat and Bistro Napkin Set
The perfect combo for a fun and stylish table setting. Bombacio Linens woven placemats and classic bistro napkins in an 8-piece set are sure to brighten any table.
Steals and Deals Price: $37.00
Regular Price: $101.00
Organic to Green: Liquid Coco-Oil Trio Gift Set
The modern coconut oil for coconut oil lovers. A set of three proprietary blends of coconut oils infused with organic and natural essential and botanical oils.
Steals and Deals Price: $29.00
Regular Price: $75.00
Love Deals and Steals?
Sign up to get my free email newsletter and get all the Today Show deals and steals and the other top TV deals sent straight to your inbox. Plus, I respect your privacy and will never share your email.
Where do you find past deals seen on The Today Show Jill's Steals and Deals?
If you missed out on past Today.com Steals and Deals, we found many of them on Amazon. You can check prices, read reviews, and see your shipping options in our Today Show Steals and Deals shop that we put together and are updating all the time! As an Amazon Associate, I earn from qualifying purchases. the Today Show deal of the day and The Today Show gift ideas have been reader favorites.


FAQ's for Today Show deals
When do they have new Today Show Steals and Deals online?
If you track www.today.com steals and deals, you can see that it varies but we share all the new 2020 Steals and Deals here just as soon as they are available so check back often.
RELATED:
Jill Martin Today Show Shop the Stars
Looking for Jill Martin's new show, Shop the Stars? You can see it right here. It looks like it has been paused but I will update you here if I see new deals.
If you love Jill Martin Steals and Deals you may also love Jill Martin QVC home decor!
Get Jill Martin Today Show style
Do you love Jill Martin's style? She is often featured in style segments on The Today Show. Did you know that she has her own very successful celebrity clothing line on QVC? It is called
G.I.L.I.
which stands for Got It Love It.
See the Jill Martin fashion line at QVC.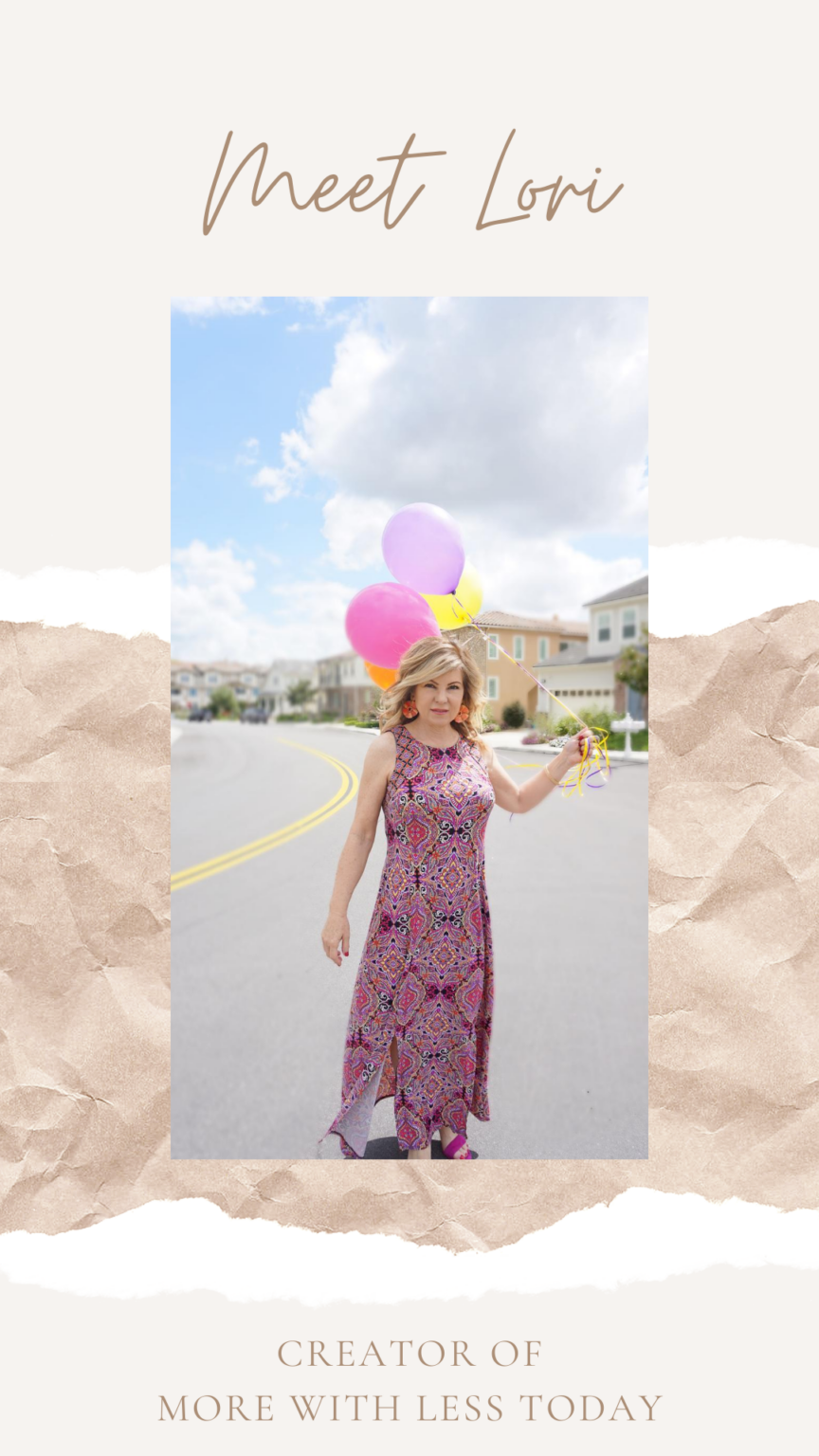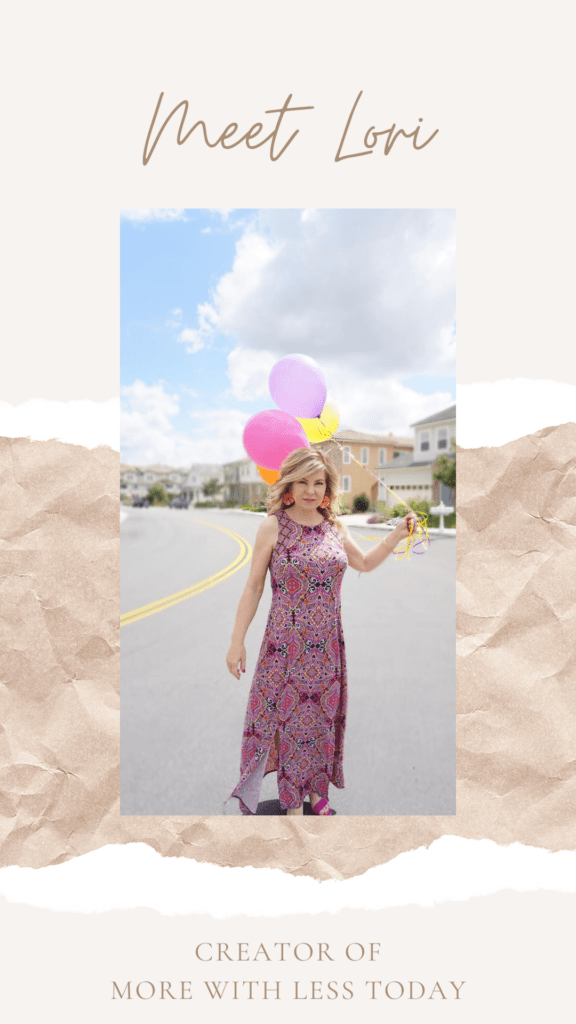 Hello and thank you for visiting my little corner of the internet today! I created More with Less Today back in 2009 as a place to share TV show shopping deals, and other deals and steals I find from my favorite sources. I've always loved a good deal and I'm guessing that you do too!
You can shop daytime deals from TV shows including Good Morning America, The Today Show, The View, The Talk, Wendy Williams, Kelly & Ryan, and about 10 more! As soon as they are available, I update them here on my blog. Now you never have to miss a good deal. You can sign up to get my free email newsletter and get all the top TV deals today sent straight to your inbox. Plus, I respect your privacy and will never spam or share your email.
What I Can and Cannot Do
I'm not associated with any of the TV deals so I cannot help you make a purchase or track down a purchase. I do have all of the contact information from all the TV shows I cover so feel free to reach out if you need the contact information. Just let me know which TV show you ordered from. I can also do my best to help you find a product you may have missed out on. Very often the same item appears on other TV shows and I love to help my readers whenever I can.
If there are items you are looking for and are waiting for a sale, drop me an email. I can look for you too and will email you back if I spot a good sale. You can reach me at morewithlesstodayteam (at) gmail.com.
I live in Southern California with my husband of 35 years and our little rescue dog Buddy. He fills our empty-nest. We became grandparents this year. I am Lolli and my husband is Pop! We are blessed.