My readers have been asking me, " Where are Jill's Deals and Steals from the Today Show? The Today Show deals often feel like secret deals because they often change up their schedule. I will share them here whenever they are live, so bookmark this page or Sign up to get my free email newsletter and have them delivered to your inbox.
Looking for something special for Dad this Father's Day? We've got you covered with deals on gifts every Dad will love.
Fashionable polos, elegant watches, modern utensils, sophisticated shavers, and grill ready steak packages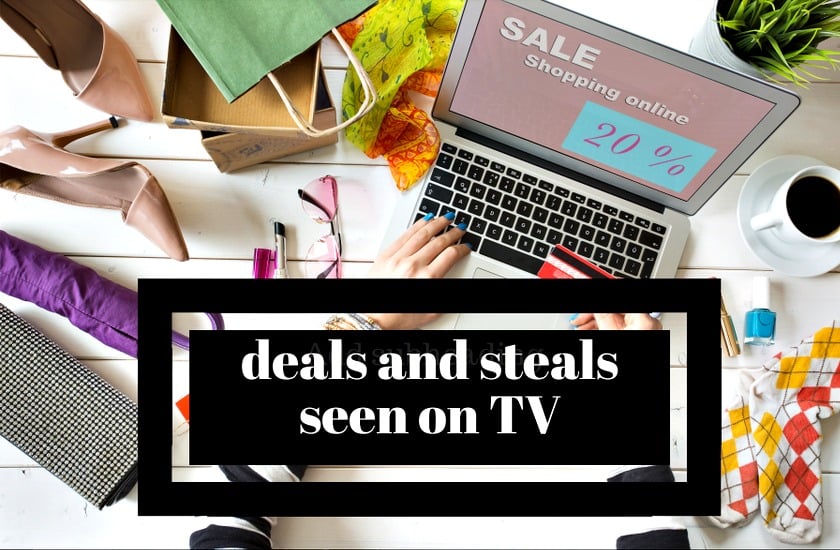 *Important note from More with Less Today —-I am not affiliated with the Steals and Deals from The Today Show, I just share them here along with our other favorite TV deals for our  savvy readers to evaluate. Many deals are non-returnable. Please write down the contact info if you make a purchase. I cannot help you with your purchase or follow up on your purchase. Prices were accurate at the time of posting but we all know they can go up or down quickly, so double check pricing before you order.  We have an affiliate relationship as an Amazon Associate and may earn a small referral commission at no additional cost to you if you shop.
We have affiliate relationships, so we may get a small share of the revenue at no additional cost to you from your purchases. 
Jill's Steals and Deals contains great deals offered by retailers to TODAY viewers.
Please click on the following links to be directed to the offers from the companies we featured, and be sure to read the details. Conditions and restrictions may apply. If you have any specific questions about these details, please contact the retailers making the offers.
Today Show Steals and Deals for Father's Day 
JBW: Luxury Diamond Timepieces
Gift a Classic Diamond Timepiece this Father's Day with the Bond Collection
Steals and Deals Price: $99.00
Regular Price: $695.00
Cutter & Buck: Men's Polo Shirts
Looking sharp is easy with Cutter & Buck's high quality polo shirts. Ideal for a busy weekend or a casual day at work, they make a perfect Father's Day gift!
Steals & Deals Price: $19.00
Regular Price: $56.00 – $72.00
Tell dad to break open his cooler and crank up the tunes. This pack has all the essentials to make his next backyard grill-out guaranteed unforgettable.
Steals & Deals Price: $40.00
Regular Price: $134.94
Knork has strategically designed modern flatware for how we naturally eat. Smarter better dining. Our modern steakhouse steak knives., designed with a finger platform + smooth round handle = ergonomic perfection.
Steals and Deals Price: $18.95
Regular Price: $54.99
Breakthrough closest shave ever, hypoallergenic with no irritation. USB corded or cordless longest 120 minutes run-time. Dual-function w/built-in retractable trimmer.
Steals & Deals Price: $30.00
Regular Price: $69.95
From the More with Less Today team…
We were surprised when we found similar items on Amazon. You can see for yourself and do a price comparison!
FAQ's
When do they have new Steals and Deals online?
It varies but we share all the new 2019 Steals and Deals here just as soon as they available so check back often.
New! Fab home decor from Jill Martin!
Do you love Jill Martin's style? She is often featured in style segments on The Today Show. Did you know that she has her own very successful celebrity clothing line on QVC? It is called
G.I.L.I.
which stands for Got It Love It.
See the Jill Martin fashion line at QVC. 
Want More Deals and Steals?