My readers have been asking me, " Where are Jill's Deals and Steals from the Today Show? The Today Show deals often feel like secret deals because they often change up their schedule. I will share them here whenever they are live, so bookmark this page or Sign up to get my free email newsletter and have them delivered to your inbox.
Put your best face forward for 2020! We've got great deals on everything you need to keep your skin glowing, radiant and healthy.
"Luxe handbags, fragrant body oils, decorative coasters, chic necklaces, and make life easy electric wine opener and preserver sets."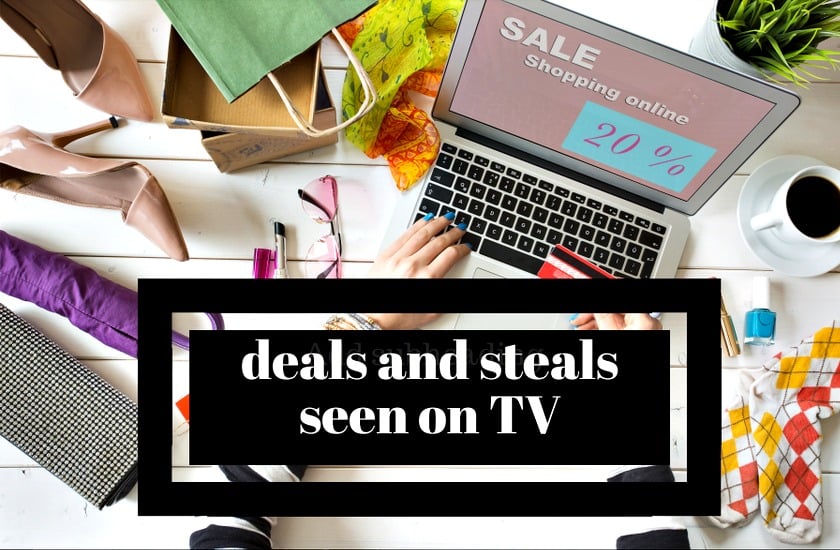 *Important note from More with Less Today —-I am not affiliated with the Steals and Deals from The Today Show, I just share them here along with our other favorite TV deals for our savvy readers to evaluate. Many deals are non-returnable. Please write down the contact info if you make a purchase. I cannot help you with your purchase or follow up on your purchase. 
Jill's Steals and Deals contains great deals offered by retailers to TODAY viewers.
Please click on the following links to be directed to the offers from the companies we featured, and be sure to read the details. Conditions and restrictions may apply. If you have any specific questions about these details, please contact the retailers making the offers.
Jill's Steals and Deals  (updated 1/22/2020) 
Onna Ehrlich: Jackie Handbag
Made with beautiful genuine leather, the Jackie handbag is designed to blend perfectly with your everyday look.
Steals and Deals Price: $99.00
Regular Price: $498.00
Nissa Jewelry: LOVE and XOXO Necklaces
Dainty and classic, Nissa Jewelry L-O-V-E and X-O-X-O necklaces are sleek pieces to wear every day.
Steals and Deals Price: $29.00
Regular Price: $118.00
Robyn Rhodes: Set of 4 Leather Coasters
Four-piece leather coaster sets that spell words of affection while protecting your furniture from water streaks and wine stains.
Steals and Deals Price: $30.00
Steals and Deals Price: $70.00
Isola: Perfumed Body Oil Sets
Isola's 100% vegan body oils are a nourishing blend of coconut and sweet almond oils. Set of a large bottle and to-go roller. Treat yourself or your Valentine.
Steals and Deals Price: $20.00
Regular Price: $46.00
Kalorik: Stainless Steel Wine Lovers Set
The sleek and modern Wine Lovers Set effortlessly opens and reseals bottles so you can enjoy fresh-tasting wine all week. Cordless and rechargeable.
Steals and Deals Price: $45.00
Regular Price: $89.99
Where do you find past deals seen on The Today Show Jill's Steals and Deals?
If you missed out on past Steals and Deals, we found many of them on Amazon. You can check prices, read reviews and see your shipping options in our Today Show Steals and Deals shop that we put together and are updating all the time! As an Amazon Associate, I earn from qualifying purchases.


FAQ's
When do they have new Today Show Steals and Deals online?
It varies but we share all the new 2020 Steals and Deals here just as soon as they are available so check back often.
RELATED: 
New! Fab home decor from Jill Martin!
Do you love Jill Martin's style? She is often featured in style segments on The Today Show. Did you know that she has her own very successful celebrity clothing line on QVC? It is called
G.I.L.I.
which stands for Got It Love It.
See the Jill Martin fashion line at QVC.