Several years ago we were at a dinner party at a friend's home and he made these amazing little salad bowls from Parmesan cheese. Recently I played with making Asiago Cheese Bowls and they were delicious!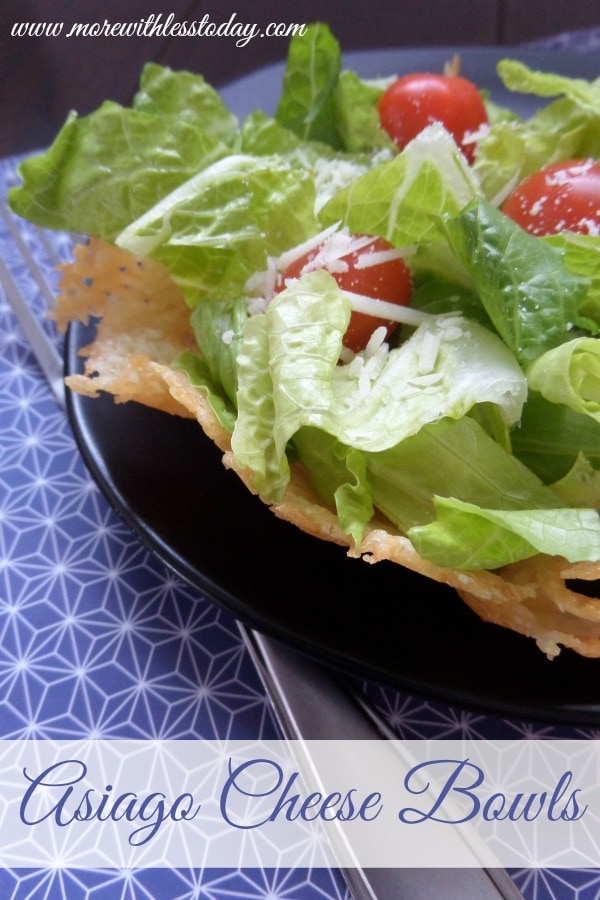 Asiago Cheese Bowls
Ingredients: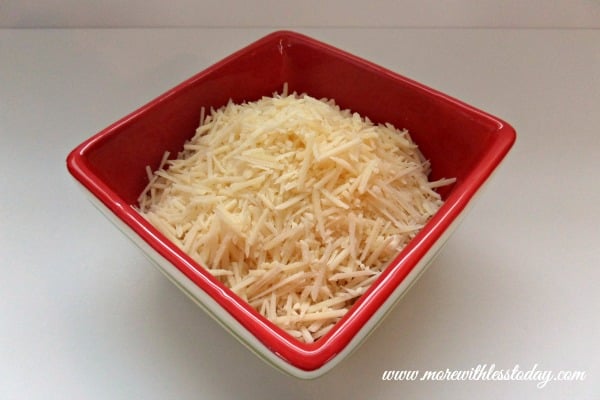 Instructions:
Preheat a lightly oiled skillet over medium heat.
Sprinkle the shredded cheese in the preheated skillet, forming a circle.
Heat the cheese until the bottom is browned and the top begins to turn golden.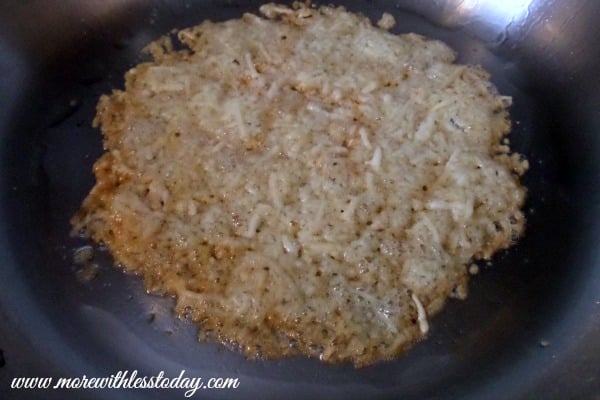 Turn a small bowl upside down. Turn the browned cheese out onto the bowl.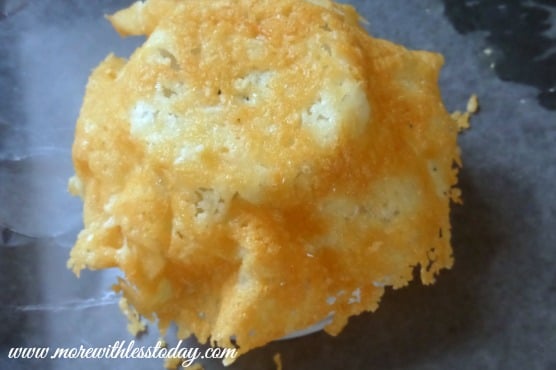 Carefully form the cheese to the bowl. Let the cheese cool completely. It will become hard as it cools.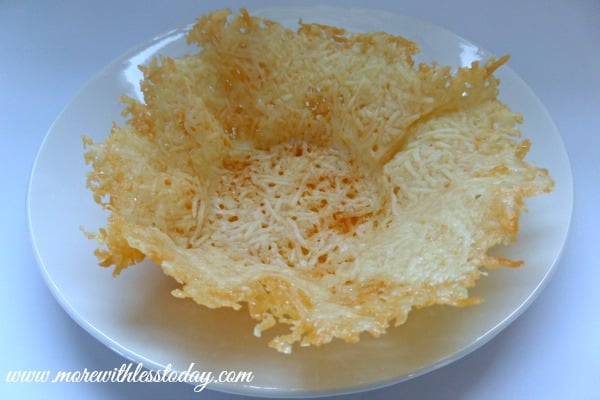 When the cheese bowl is completely cool fill with a salad of your choice.
These Asiago Cheese Bowls would be great with fresh greens and veggies, with a chicken or egg salad, coleslaw or many other fillings!
Are you on Pinterest? Let's connect!
We are sharing many of our favorite recipes and we would love to follow your boards too! follow More With Less Today on Pinterest and leave a comment on one of our pins and we will follow you back.
PIN It for Later: