Save big bucks at Best Buy outlet stores and score the best Best Buy clearance items! Best Buy members and shoppers enjoy top deals whenever they shop online or in-store. Let us help you to find the best appliance discounts.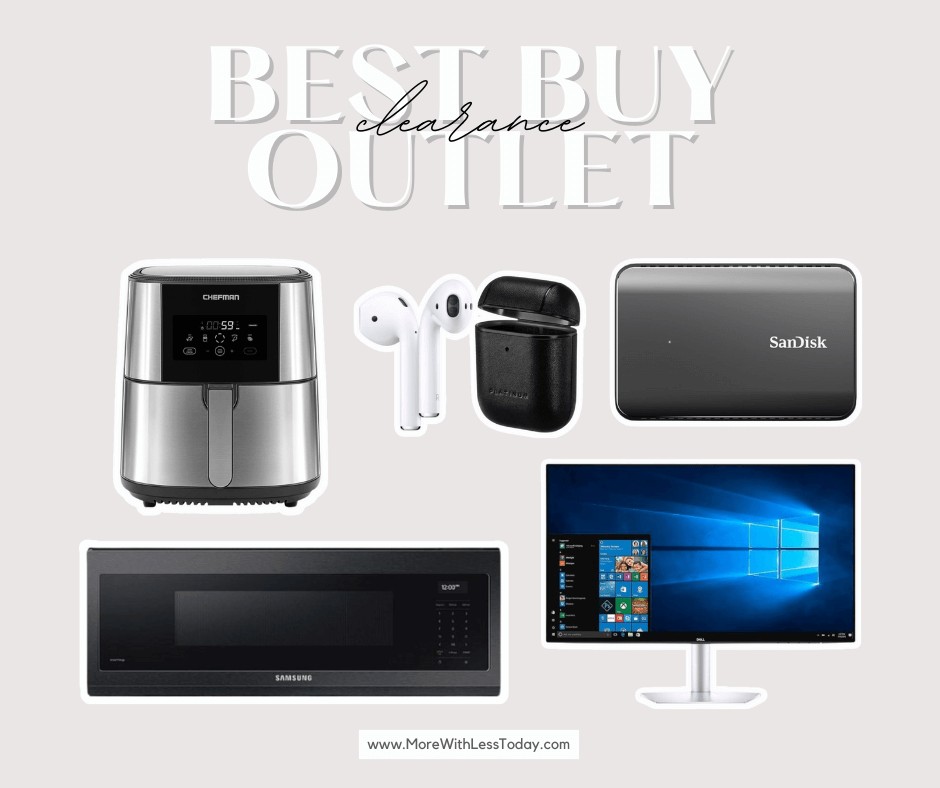 If you don't enjoy paying full price then these hacks will guide you to find the best deals.
We have an affiliate relationship which means we may earn a small referral commission at no extra cost to you if you purchase using our links.
Why I Buy from Best Buy Outlet and Clearance
I love shopping at Best Buy! They have an expansive selection of merchandise and always have the best tech and appliances. If you need any kind of gadget, chances are they have it. Plus, if you buy the protection plan, you have a team of experts that can help you fix whatever goes wrong.
It's such a smart place to shop. There are some surefire ways to buy great appliances and save tons of money at the same time. Keep reading and see how to score great deals!
Quick link to the Best Buy Clearance section.
Best Buy Outlet
Did you know that Best Buy has an outlet? The Best Buy Outlet is one of my favorite places to shop because you can get some of the deepest discounts there. Sometimes, you can score amazing deals on big-ticket items. The most up-to-date information is on the Best Buy website.
What Is the Best Buy Outlet Store?
At the Best Buy outlet store, you will find clearance and open-box products with huge discounts. They add new stuff to the store every week. The hard part is that they are only open three days a week – Friday, Saturday, and Sunday, from 11 a.m. to 7 p.m.
From the Best Buy Outlet Store website:
"Markdowns are taken from regular or "was" prices. The minimum savings is 5%. Offer limited to in-stock items. Selection varies by location. Open-Box and Clearance products are non-returnable unless defective. Outlet assortment changes weekly. No rainchecks. Not valid with any other offers. We reserve the right to limit purchase quantities."
Where Is A Best Buy Outlet Store Near Me?
Check out this list of outlet stores to find your nearest local Best Buy. As of October 2021, there are 16 outlet stores in the United States. I hope they add more!
What Type of Items Can You Get At Best Buy Outlet Store?
These Best Buy stores sell all sorts of home appliances and the best technology items. You'll find things like:
TVs

Computers

Refrigerators

Stoves

Dishwasher

Washing Machine

Dryer
They also sell open-box products, which you can buy at a significant discount! An open-box product is something that a customer returned. Sometimes customers return items because they ordered the wrong color or they bought an identical item on accident.
A variety of open-box items have been used as in-store displays. Best Buy tests all open-box products before they sell them to make sure they are in working order. They also ensure that these good as new items are still with original parts.
Can You Return Things To The Outlet?
No, all sales are final. But if your product is defective, Best Buy outlet shoppers can go back to the outlet store and ask for assistance.
Shop At Best Buy Outlet Online
Best Buy's brick-and-mortar outlet store only offers open-box and clearance items. You can find a few more categories when you shop in the online outlet. On this site, there are clearance, open-box, refurbished, and pre-owned products for sale. This gives you more selection!
If buying something that was pre-owned or comes in an open box makes you feel nervous, then shop the Best Buy clearance for some great deals. These are all things that are discounted for a quick sale. They are new in the box and never pre-owned.
I prefer to shop the clearance items online. They list how much you are saving right on the price – so I choose the items with the greatest discount first. I have tons of shopping hacks next that will help you save the most money when you shop.
Score the best items at Best Buy
Tip: When buying new gadgets or appliances, always check the reviews and ratings to see if the item is worth its price. This will help you find better deals without compromising the quality of the item you'll buy. You can also read reviews or watch YouTube videos on the gadget or appliances before you purchase.
Here are a few items I have my eye on in the Best Buy clearance page.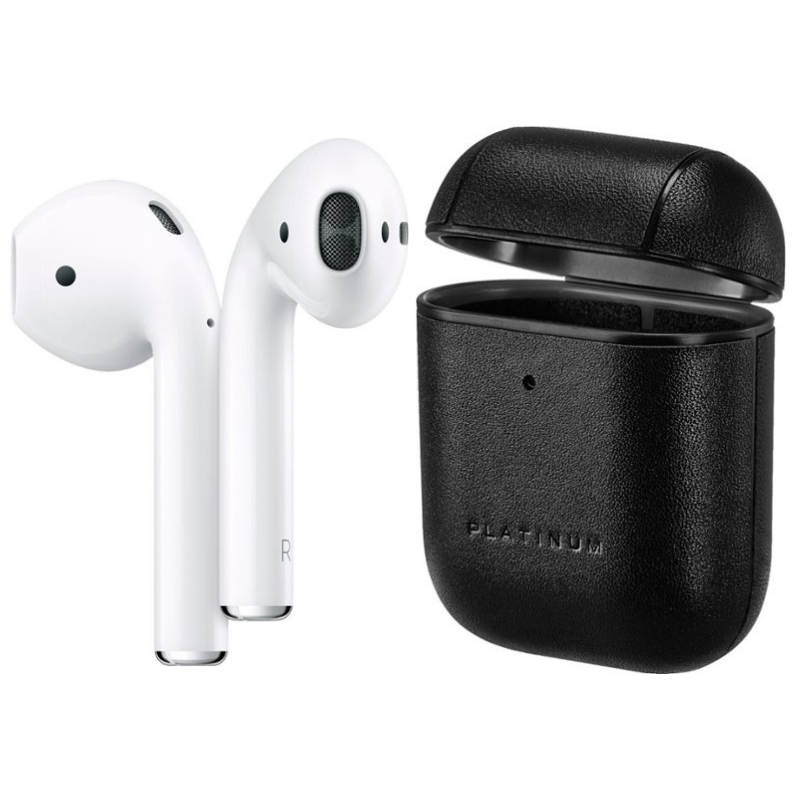 The AirPods would make a great gift. I love mine! Have you tried hands-free access to Siri using your voice? These come with a leather case too.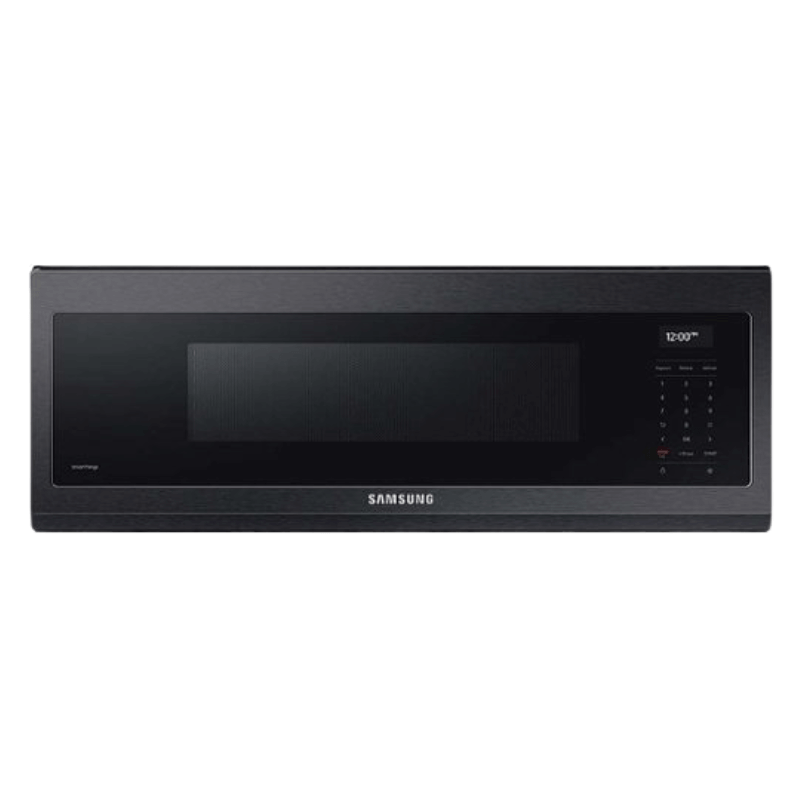 As of this post update, you can save over $100 on this slim-size microwave. It still has powerful features!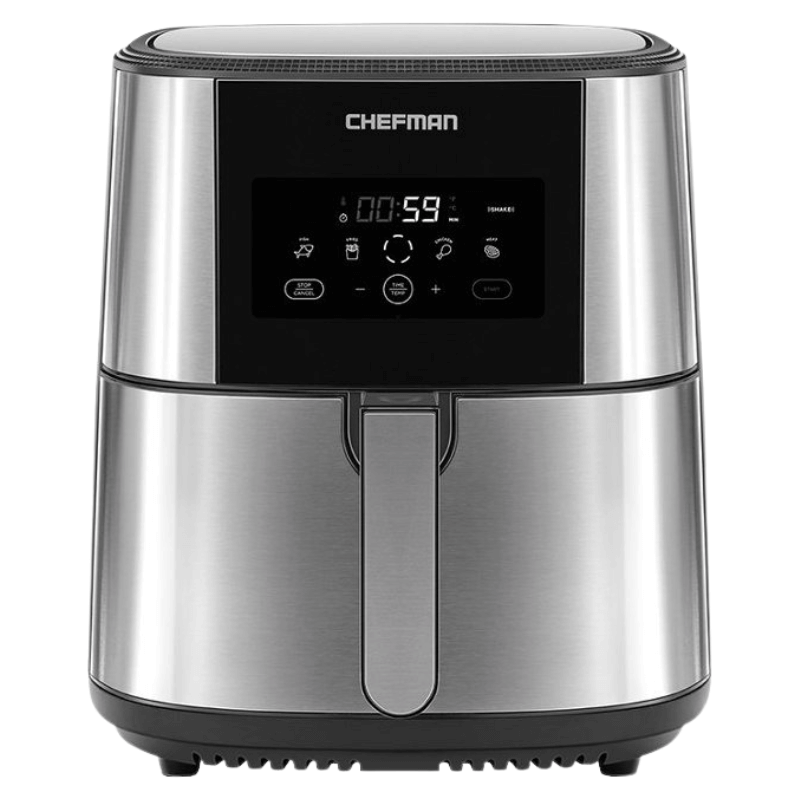 We've enjoyed so many healthier snacks with our air fryer- especially sweet potato fries, broccoli, and kale. They are delicious when made in an air fryer.

Enjoy a cinematic viewing with this 23.8-inch ultrathin monitor from Dell. This monitor has CinemaColor technology and supports HDR and Full HD content. You'll also enjoy its Comfort View mode for extended reading.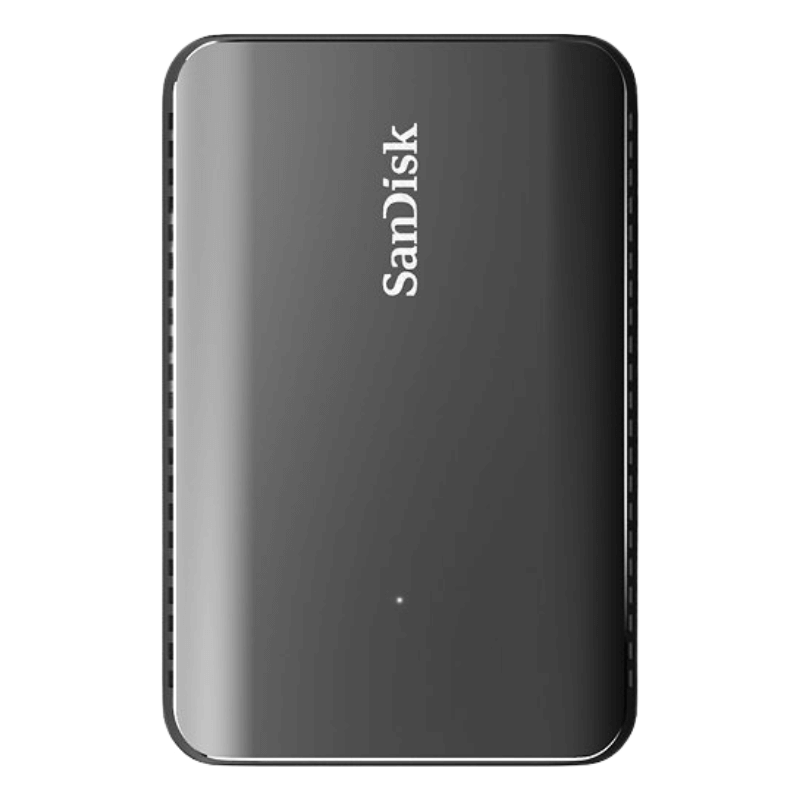 Enjoy a larger storage for your most important and high resolution files with this 960GB Portable SSD from SanDisk! You'll be able to safely transfer data at up to 850MB per second using this device's 3.1 USB interface.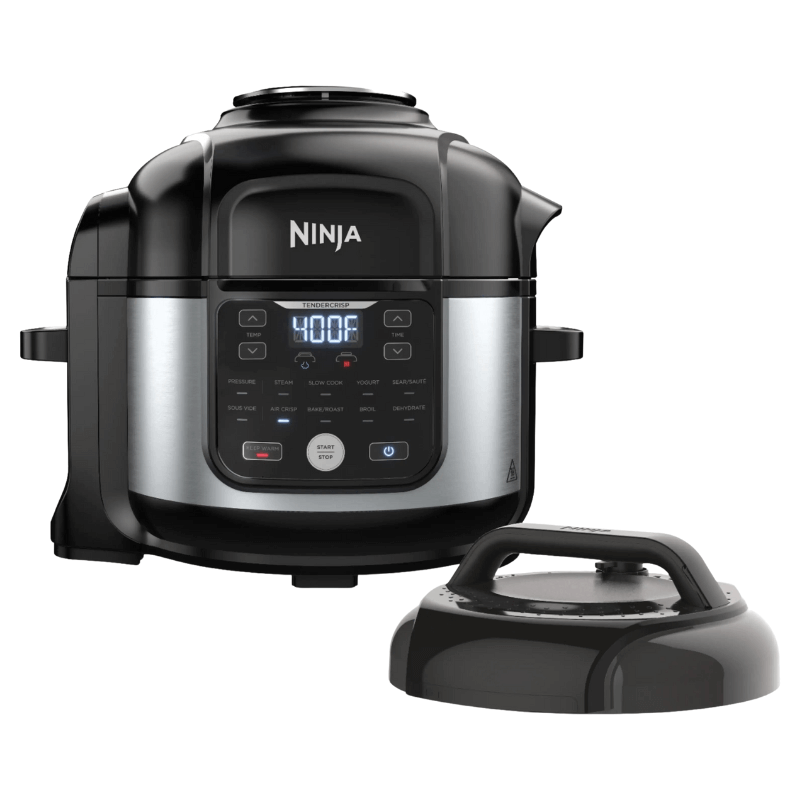 This Ninja Foodi 11-in 1 is a pressure cooker + air fryer in one! Need I say more? You'll love this space saver and convenient PRO pressure cooker. It has 11 programmable cooking functions with a TenderCrisp Technology that will ensure you will get a pressure cook and air fryer finish.
Best Buy Shopping Hacks
I love sharing hacks and tricks that help you snag some amazing deals. Don't pay full price ever again. You won't have to if you follow these amazing shopping tips:
Use Their Rewards Program
When you are a Best Buy rewards member, you get free shipping on orders of $35 or more (which is so easy to do there). Plus, they send you member-only deals and special sales. It is free to join.
There are two other tiers to Best Buy Rewards programs which are based upon spending. You can view this chart to see the qualifications, features, and benefits of the three different rewards programs.
Best Buy Trade-In Program
Check their trade-in estimator to see how much your old tech is worth. Popular trade-ins include iPhones, iPad, gaming hardware, laptops, cameras, video games, and more. Trade in that old tech for a Best Buy gift card and use that on your new purchase.
Sign up for Black Friday Price Protection
To activate your guarantee, sign in or sign up for a Best Buy Totaltech™ or My Best Buy® membership. When you are signed in and purchase an item marked "Black Friday Prices Guaranteed" and its price goes lower than your purchase price before Black Friday ends, you will automatically receive a refund for the difference. See the site for full details.
Check back with us at MoreWithLessToday. We cover all of the best Black Friday deals extensively.
Buy A Floor Model At A Discount
If you find something only available as a floor model, ask for a discount. It may or may not work, but it is worth asking!
Price Match Guarantee
Do your homework before you shop and find the lowest price for what you want to buy. This will help you get big discounts. Read the Best Buy price-match policy to see if you can get the price matched.
Ask For A Price Adjustment
Keep an eye on sales during the return and exchange period which is 15 days for most items). If the item you bought goes on sale within 15 days, go back to the store and get a price adjustment. Elite and Elite Plus Rewards members will have a longer time frame to price match.
Deal of the Day
Planning to buy a new gadget? Bookmark the Best Buy Deal of the Day page to get early access and score deep discounts.
Work At Best Buy
Best Buy has one of the best employee discounts around. If you love Best Buy, consider applying for a job!
Sign Up For Easy Replenish
The Best Buy Easy Replenish program is a subscription-based program that automatically sends you things you use regularly, and you get a discount when you enroll. You can enroll to receive things like printer ink, K-Cup pods, or water filters.
Student Discounts
College students can enjoy exclusive savings. Become a Best Buy member when you create a My Best Buy® account and sign up for student deals. Once enrolled, your Student Deals will appear on your Member Offer page.
Before you buy anything, follow my tips, so you can get the most savings. So many amazing deals can always be found at Best Buy when you know where to look!
Don't forget to share these Best Buy Outlet and Best Buy Clearance tips with others who do not like to pay full price!
You Might Also Like These:
PIN for Later