Canned Tuna Recipes can be a lifesaver when it comes to finding something quick and easy. There are many ways to get healthy and delicious meals on the table fast! Start by using canned tuna and other pantry staples.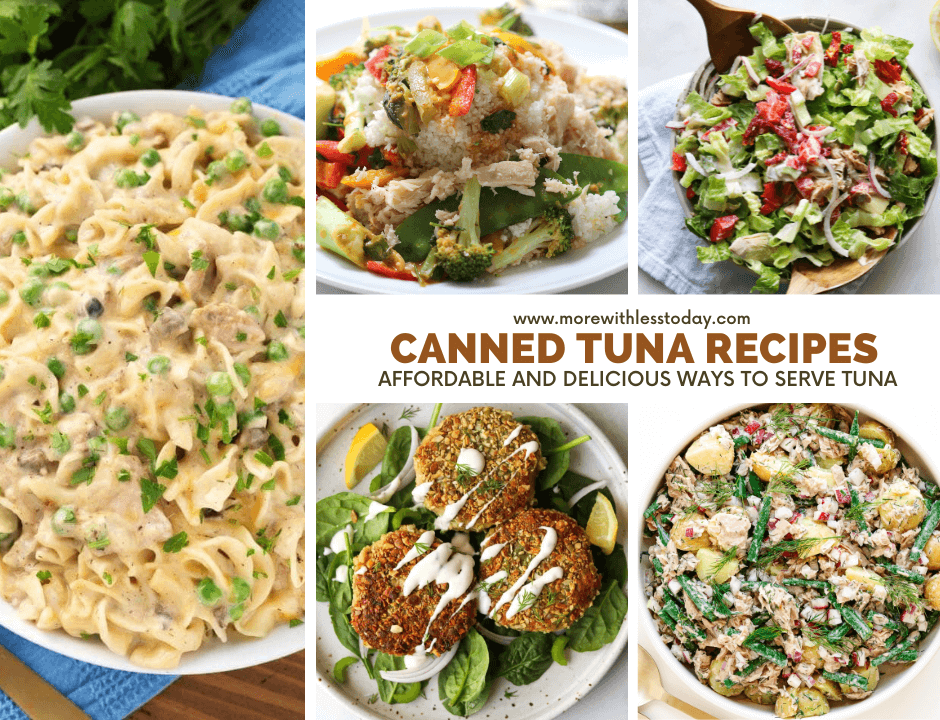 These canned tuna recipes are perfect for an easy weeknight dinner, a quick lunch, or a healthy snack. Many only contain a few other ingredients and will be something you can have ready in no time.
Canned Tuna Recipes
Make dinner, lunch, and quick salad ideas using canned tuna. Come back and tell us which recipe was the best one!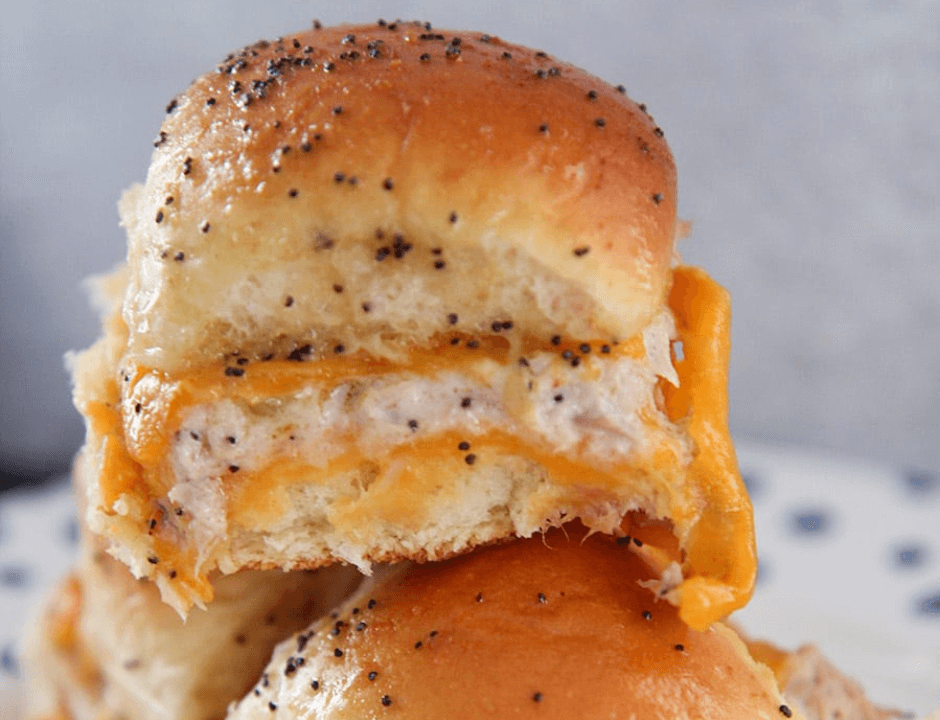 Recipe by Cooked By Julie
"Easy and delicious, these tuna melt sliders take tuna salad to a whole new level because it adds cheese and a buttery garlic sauce."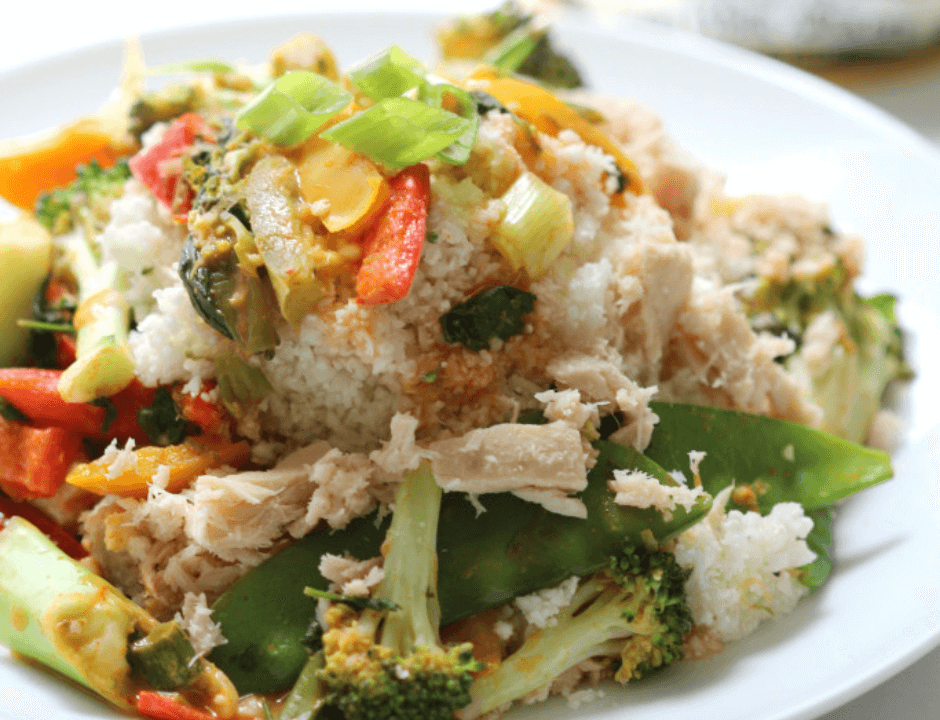 Recipe by Strength and Sunshine
"With only a few minutes needed to whip up, this tuna Thai red curry is served over coconut cauliflower rice for a delicious meal."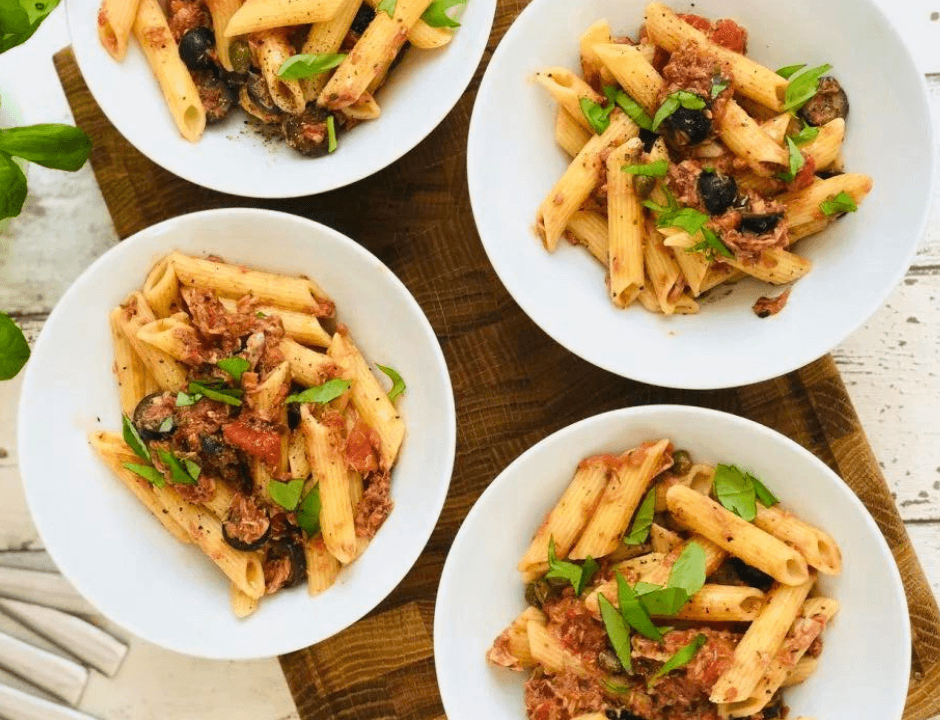 Recipe by Daisies and Pie
"Made from scratch and ready in just 15 minutes, this canned tuna pasta is an easy weeknight dinner idea."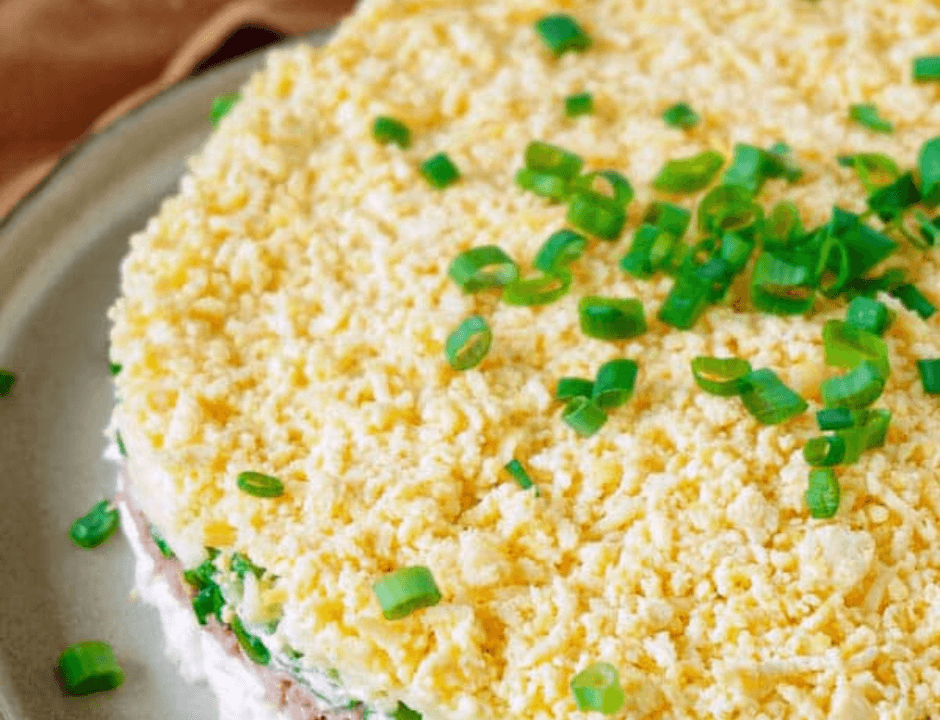 Recipe by Here To Cook
"Made with canned tuna, this tuna egg salad is a healthy and delicious lunch or dinner idea."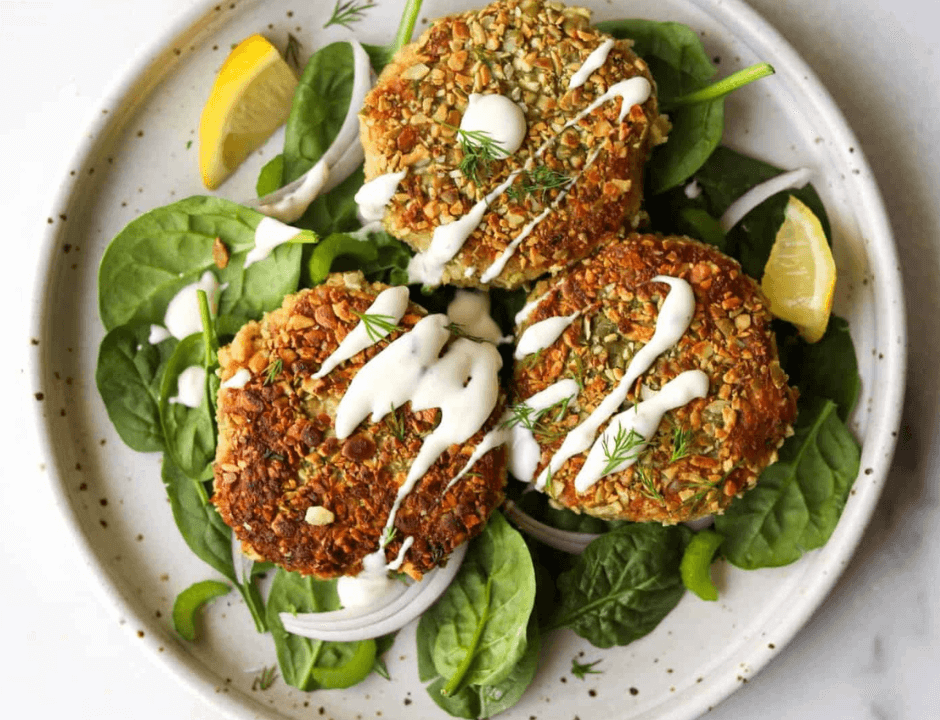 Recipe by The Healthy Epicurean
"These tuna cakes are surrounded by a delicious Pepita crust and are fried until brown and delicious."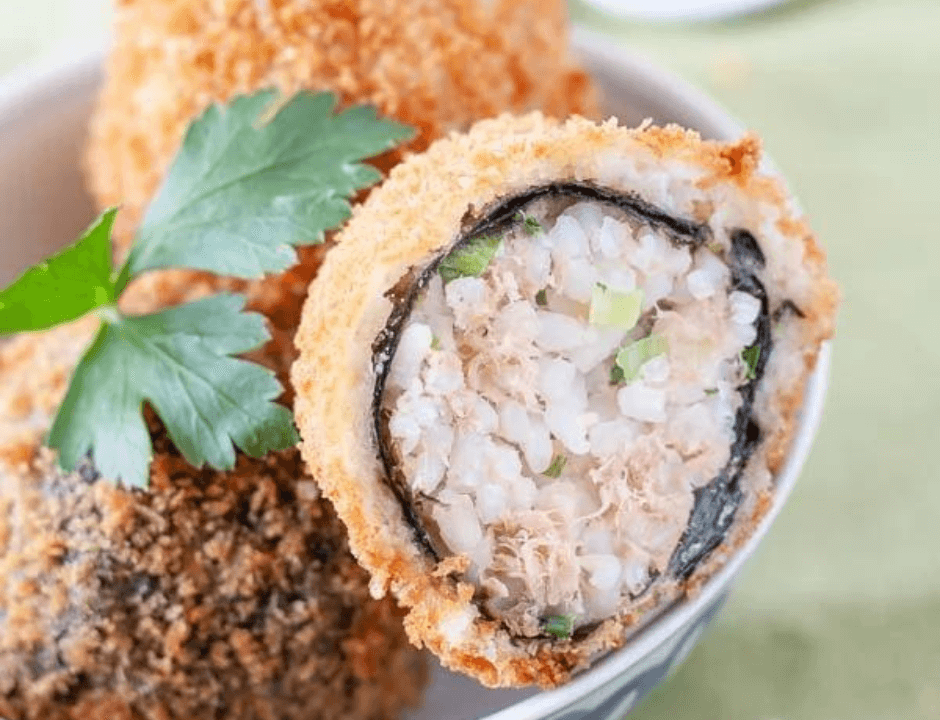 Recipe by Cinnamon and Coriander
"These Japanese fried tuna rice balls can be served as an appetizer or side dish. They are crispy and best served with a homemade sweet and hot Orange Wasabi sauce."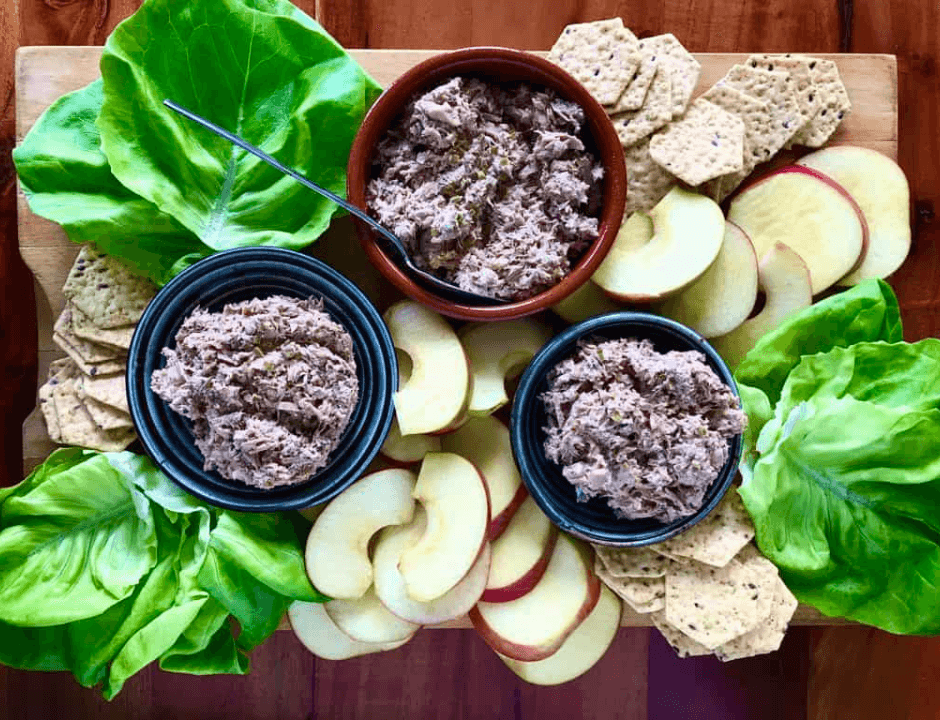 Recipe by Paleo Gluten Free Guy
"Both canned tuna and canned sardines are combined to mellow out the flavors and create a delicious salad for lunch."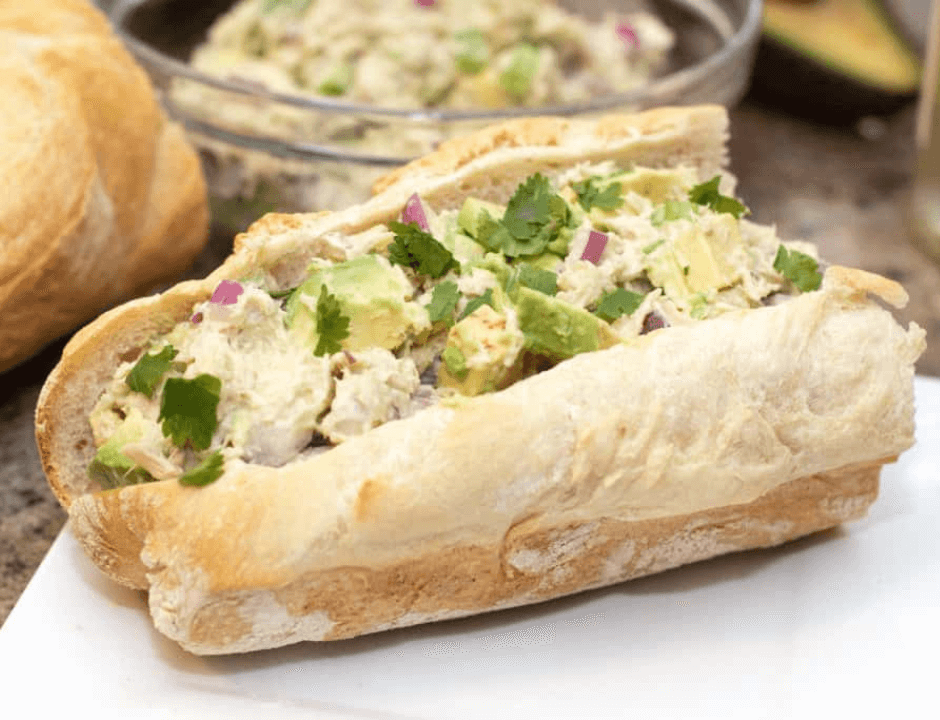 Recipe by Served From Scratch
"Take your tuna salad up a notch by adding some homemade mayo and avocados for a delicious sub sandwich lunch."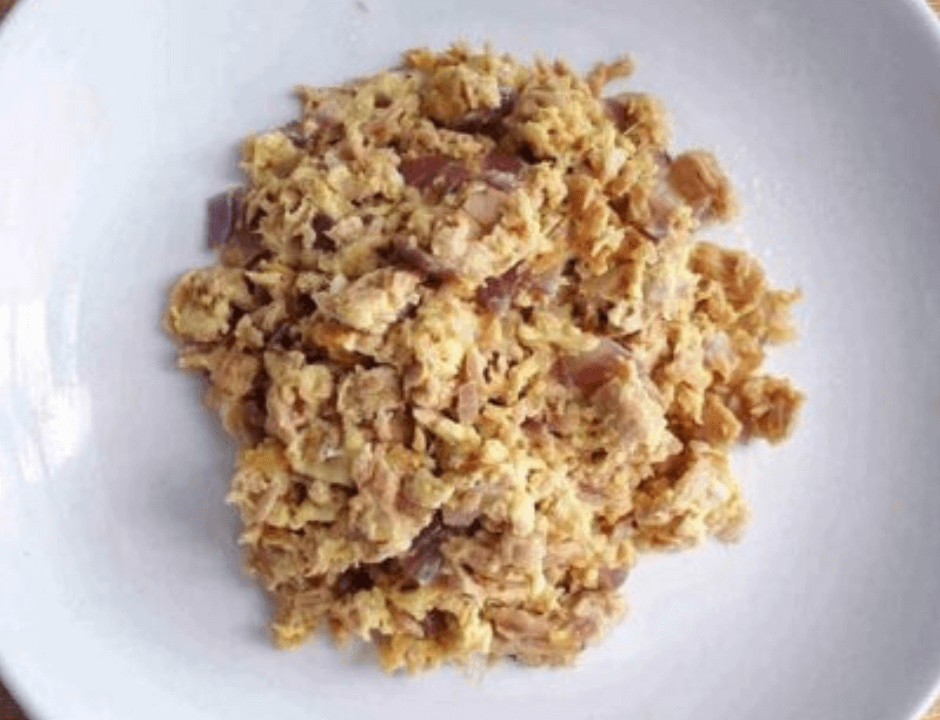 Recipe by The Odehlicious
"Add some canned tuna to your scrambled eggs to make an easy and nutritious breakfast that is also low in carbs."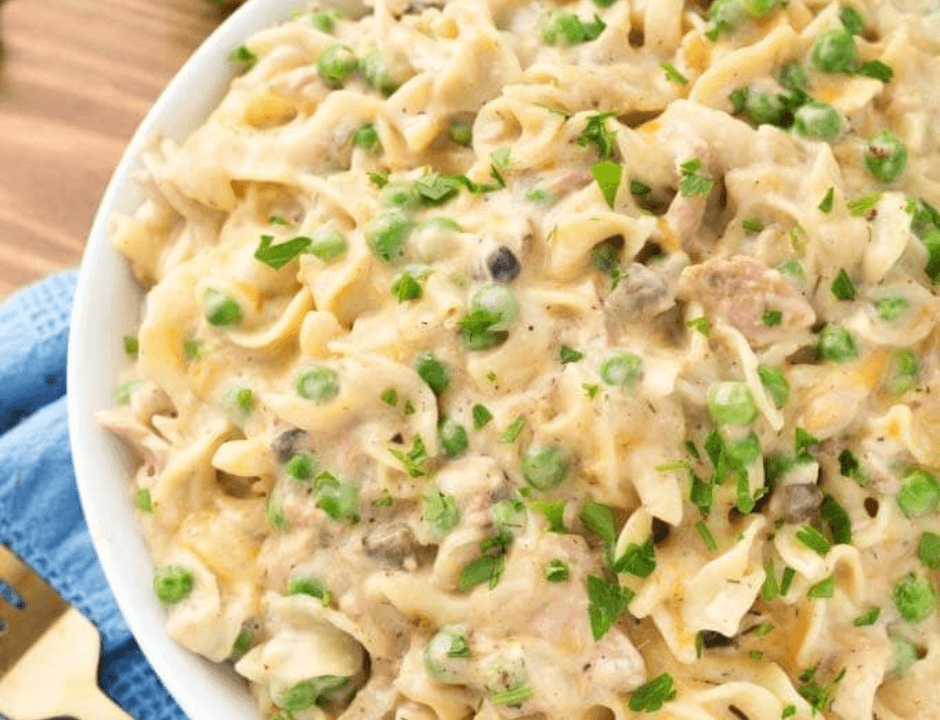 Recipe by Simply Happy Foodie
"Another easy tuna casserole dish, this tuna casserole is made in the instant pot for a quick and easy dinner idea."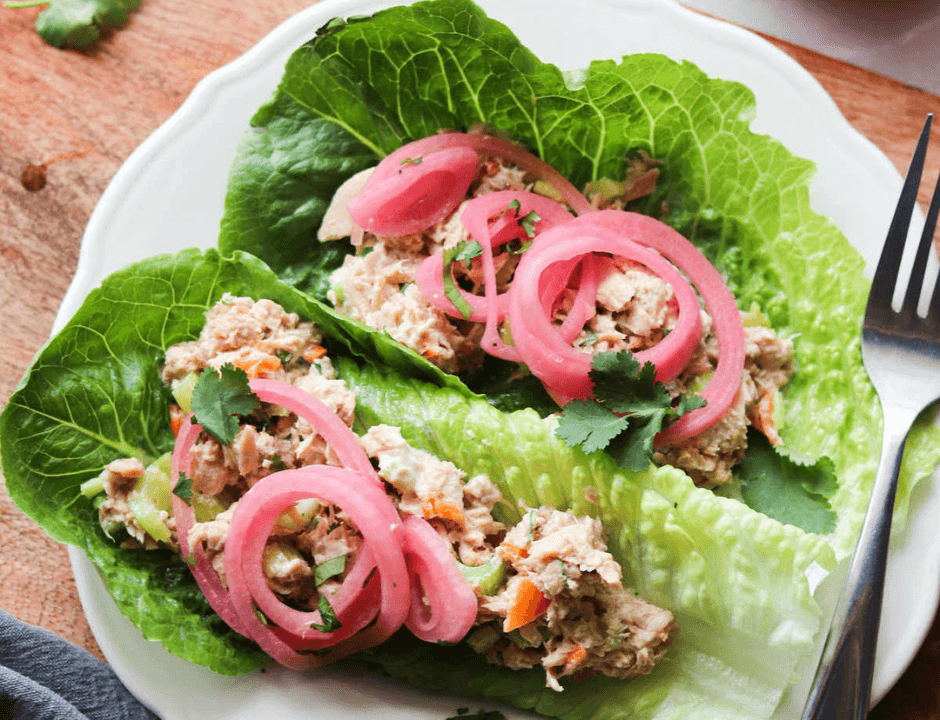 Recipe by Cook At Home Mom
"If you love tuna salad, you will love these spicy tuna salad lettuce wraps. Plus, they are Whole30, Paleo, and Keto friendly."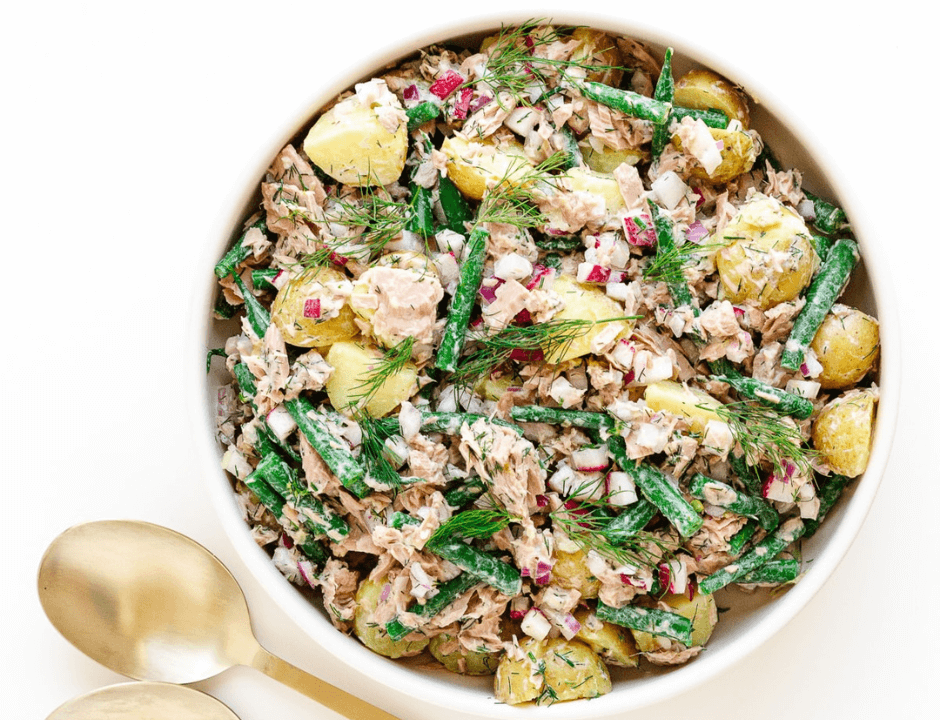 Recipe by Maple and Mango
"Topped with a dill buttermilk dressing, this tuna potato salad is sure to be a hit with the family."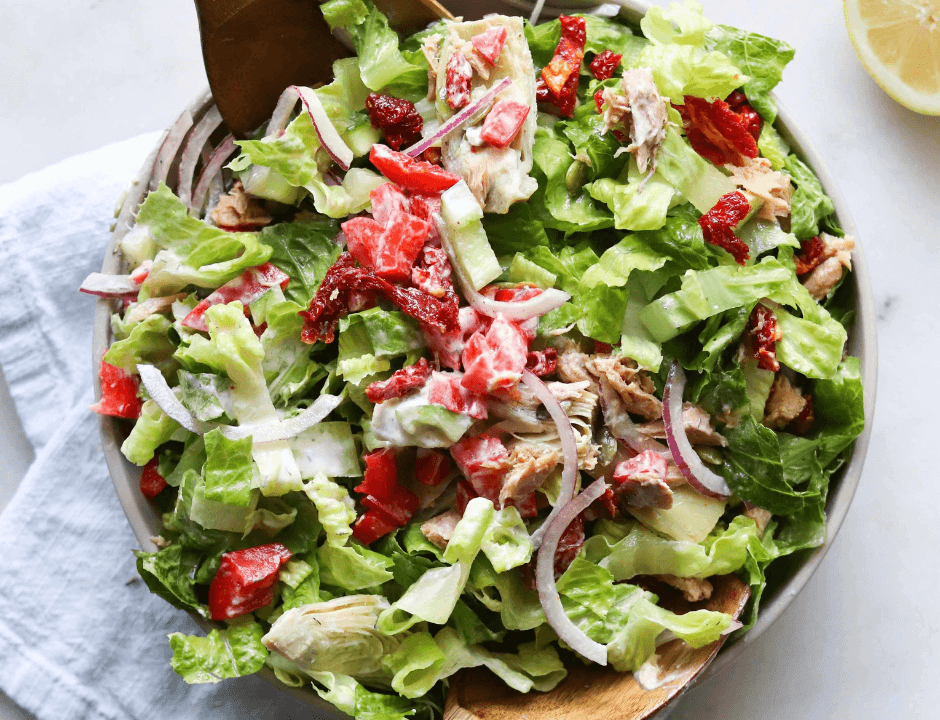 Recipe by Cook At Home Mom
"Drizzled with a herby lemon salad dressing, this Mediterranean salad with tuna will make a healthy lunch."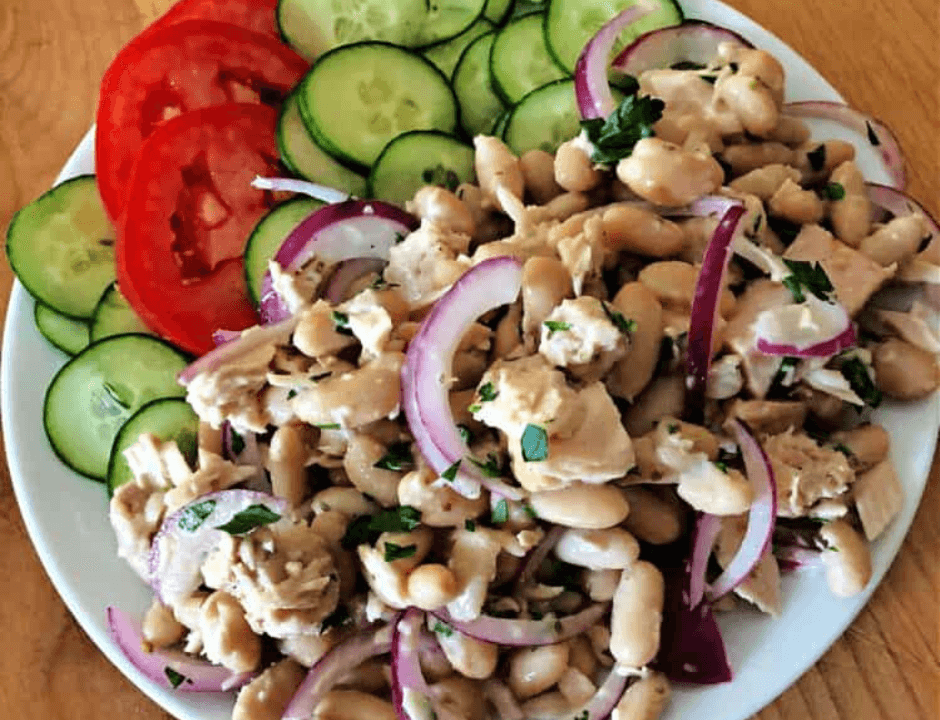 Recipe by Sula and Spice
"Serve as a side or turn it into a light meal, This tuna and bean salad is flavorful and easy to make."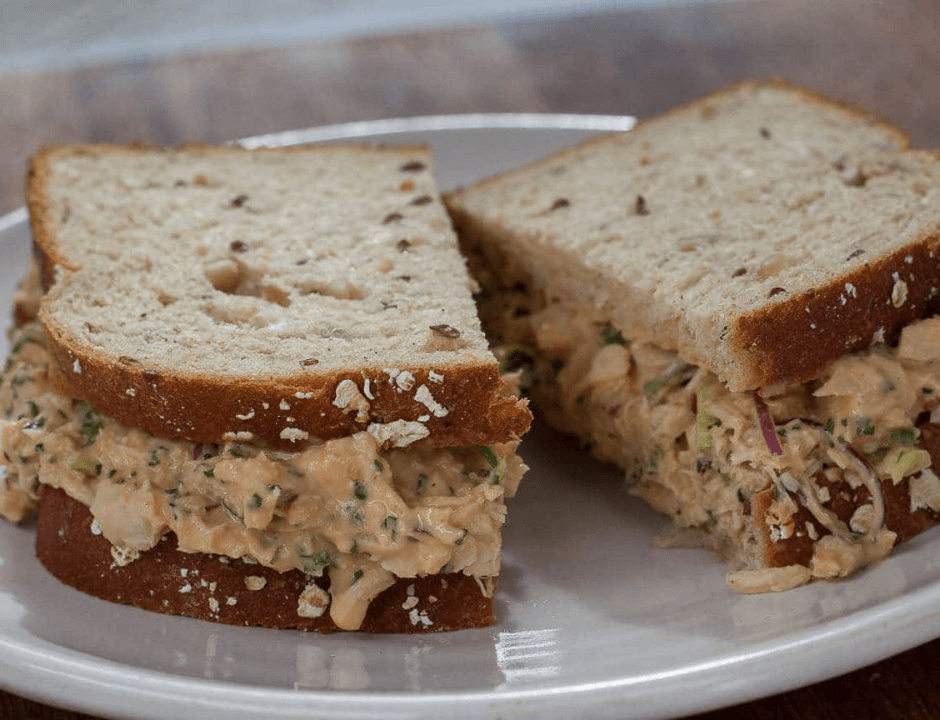 Recipe by Midwexican
"These tuna salad sandwiches are mixed with a roasted garlic and chipotle mayo sauce that adds a bit of a kick to your favorite tuna salad."
Recipes You May Also Enjoy
Make the Most from Your Amazon Prime Membership (try it for FREE!)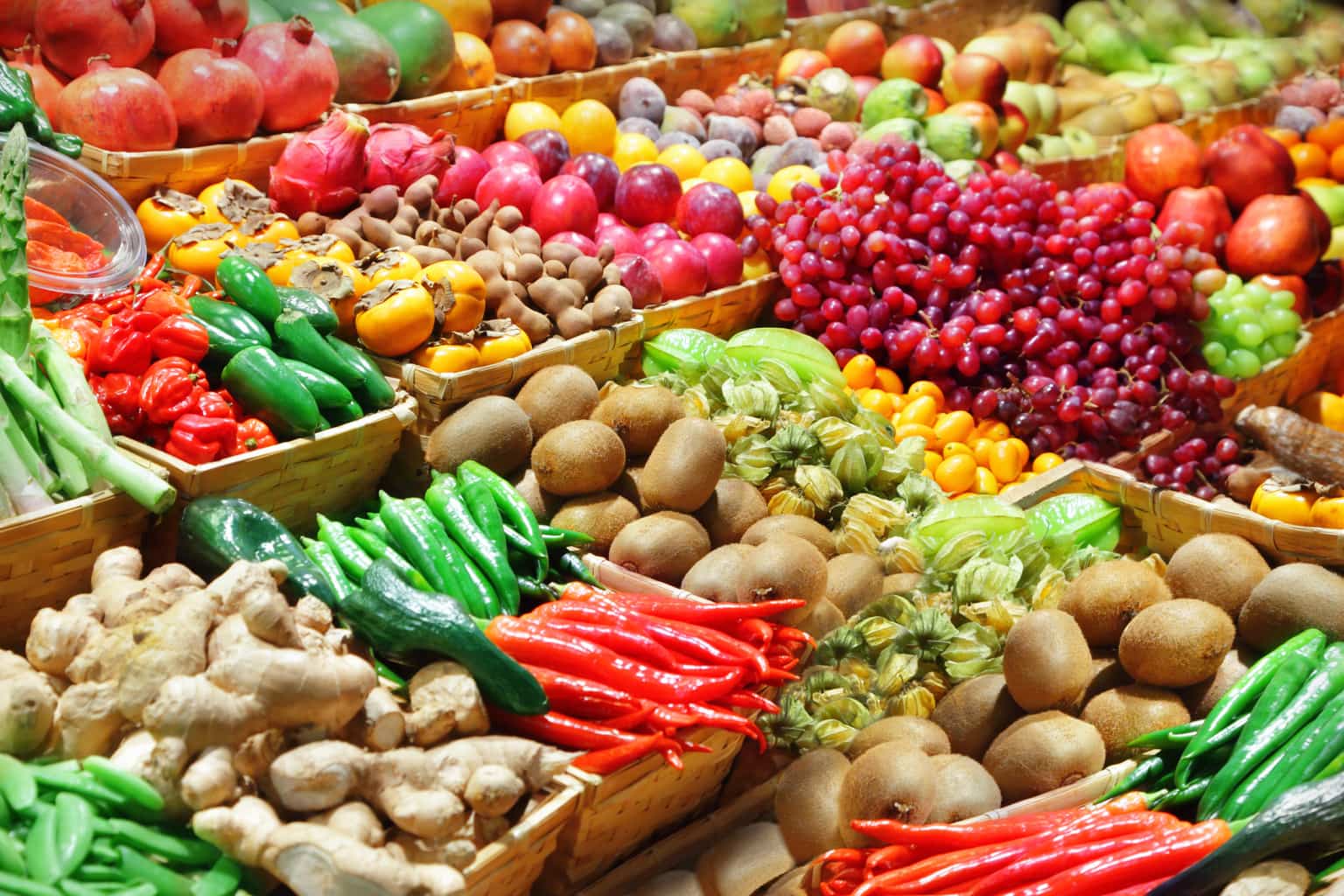 Join Amazon Prime
Try Amazon Prime for FREE with a one-month free trial. After one month, you can decide if the cost of the membership makes sense for you and then cancel before you get charged for the membership. You do need to enter a credit card to access the free month so write the ending date on your calendar and set up an alert so you can decide if you want to keep it or cancel right before your free month ends.
Try Amazon's Subscribe & Save Feature
Have you ever tried Amazon's Subscribe and Save feature? It will save you at least 5-15% on your recurring purchases. Plus you won't run out which is especially helpful these days. I use this for our favorite snacks, dog food, vitamins, household supplies, and more. You can pause or cancel orders easily from inside your account.
Save at Whole Foods Market
Find many exclusive weekly deals all over the store, and save an extra 10% on hundreds of sale items. Keep up to date on featured Prime Member Deals every week.
Skip the trip to the store
With Amazon Fresh, get 2-hour delivery on just about anything. Check here for availability in your area.
Here are 30+ Tips to Save More at the Grocery Store
Kitchen Gadgets To Make Cooking Easy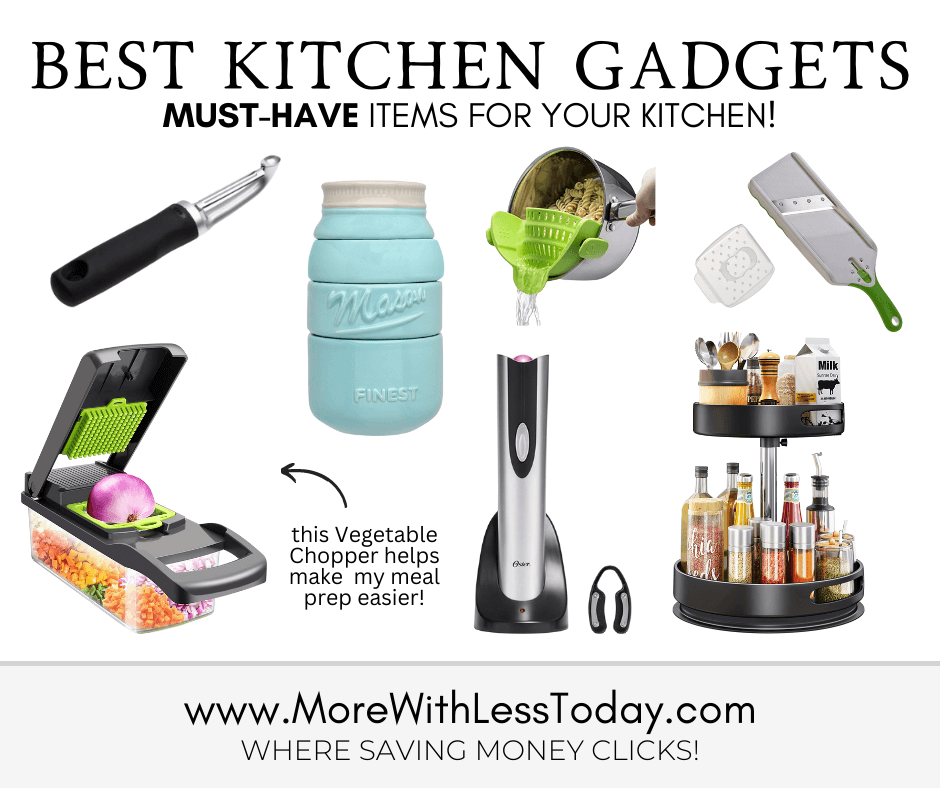 Click here to see my favorite affordable kitchen gadgets that make cooking easy!
Sign Up for Our Email List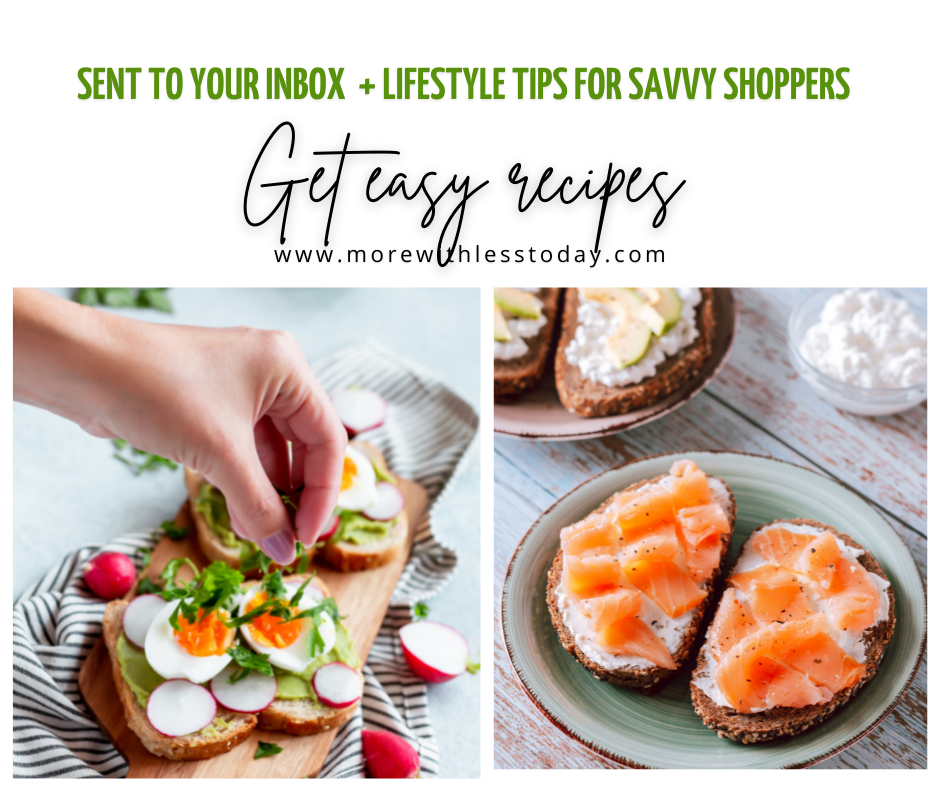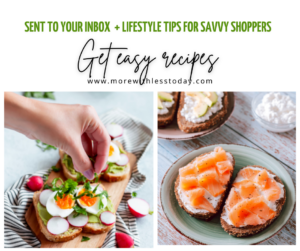 Have more delicious recipes sent straight to your inbox! We also share lifestyle ideas for shopping, travel, pets & more. We would love to connect with you.
Sign up for our emails and know we respect your privacy and will never share your email with anyone else.
PIN for Later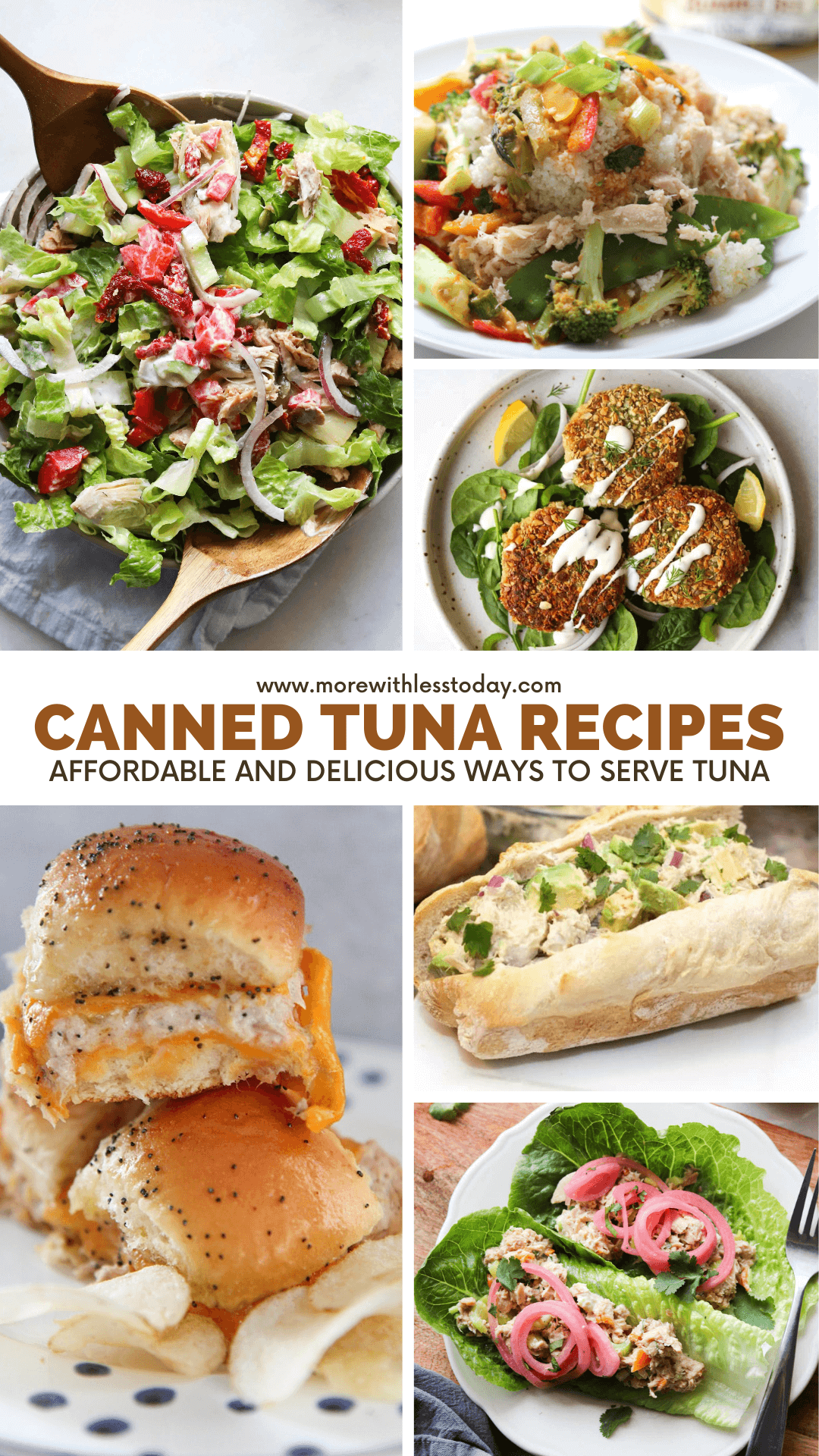 Don't forget to share this recipe with your friends and loved ones. If you are on social media, I would love to connect with you on Facebook, Instagram, Pinterest, or Twitter. Just click on the links to visit my profile. Leave a message and I will follow you back!
Have you tried this recipe? Let me know what you think in the comments! Click here to see all my recipes.