I love to create unique desserts that can make any occasion feel really special. I've seen these Edible Chocolate Dessert Bowls made with balloons in magazines and decided it was time to try to make them.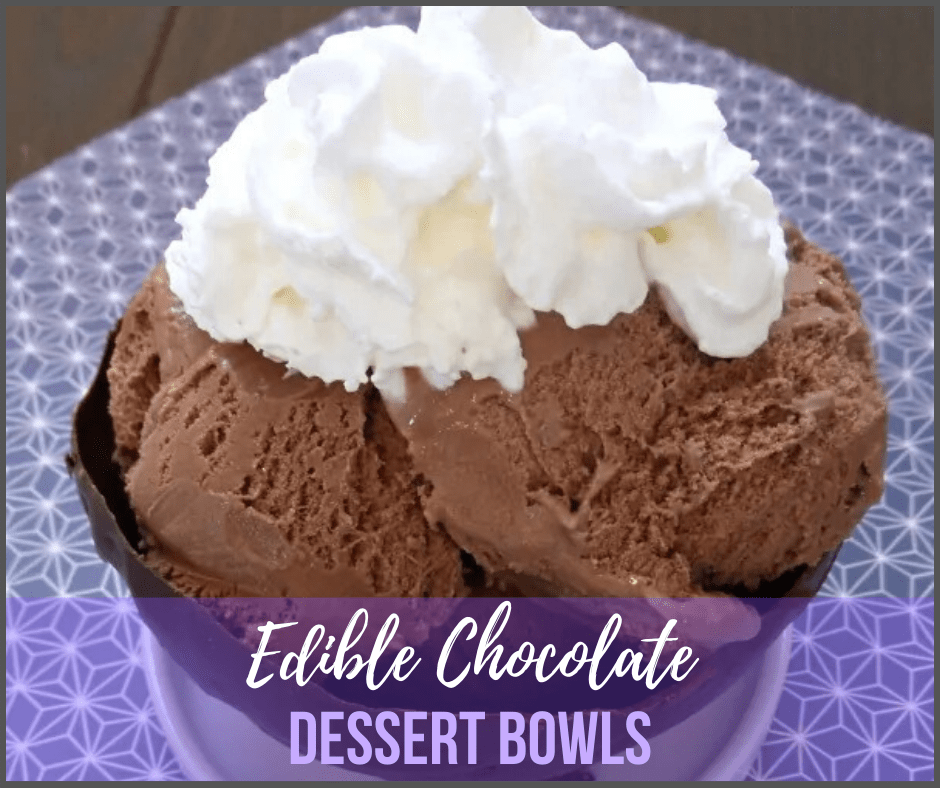 They're really quite simple to make and are absolutely lovely. They make the perfect edible serving dish for many dessert favorites like ice cream, mousse, pudding, brownie sundaes and more.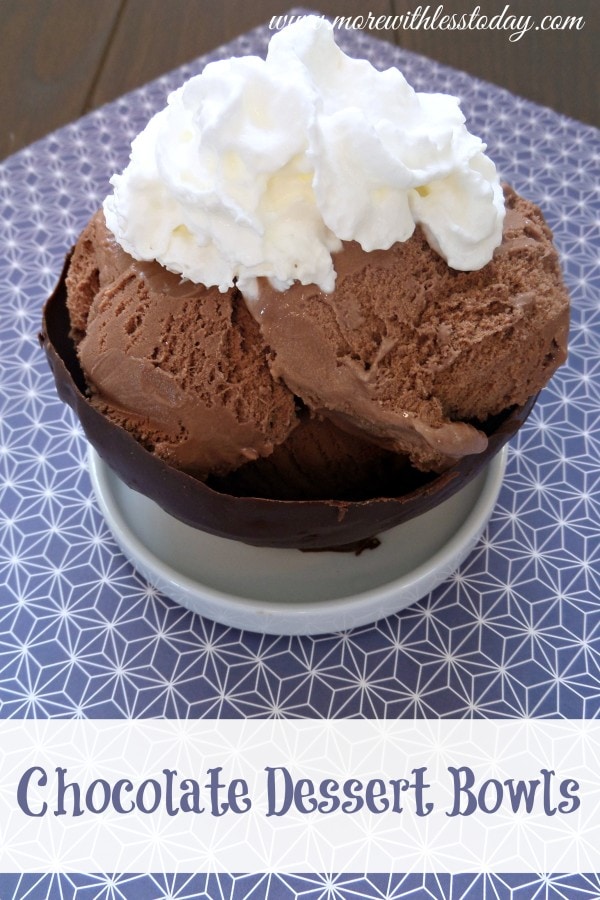 Chocolate Dessert Bowls Made with Balloons – So Creative!
Ingredients:
Dark chocolate chips

Small balloons

Non-stick cooking spray

Parchment Paper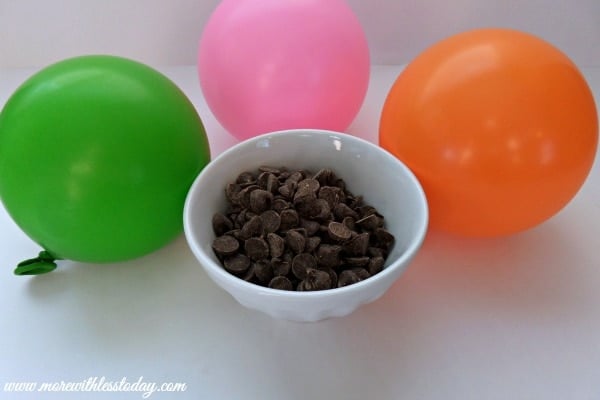 Instructions

Inflate balloons to the size bowl you wish to create.
Wash, rinse, and completely dry the balloons.
Spray each balloon with a light coating of non-stick cooking spray and set aside.
Place dark chocolate chips in a microwave-safe bowl and heat for 2-3 minutes stopping to stir every 30 seconds.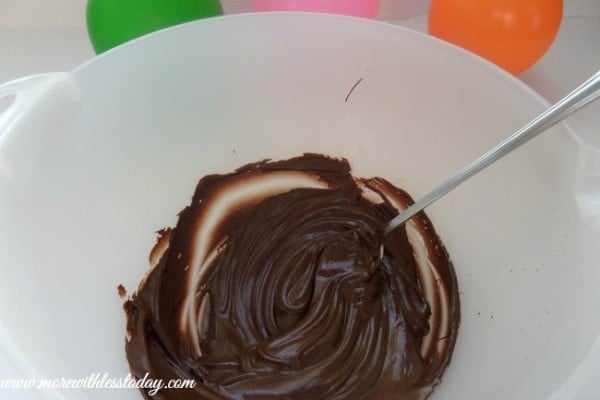 When chocolate is completely melted and smooth spoon a small amount of chocolate onto the parchment paper. This will become the base for your chocolate bowl.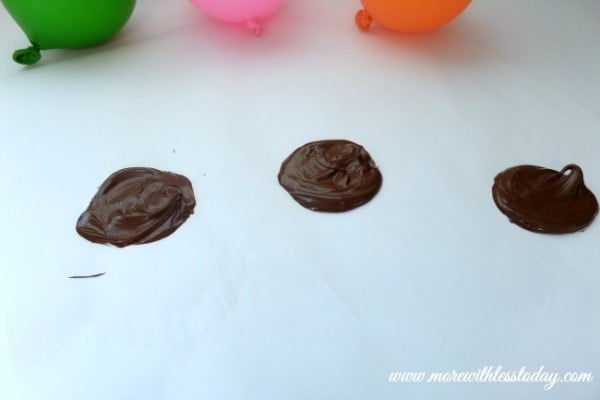 Carefully dip the balloons into the melted chocolate. Use a spoon to smooth the chocolate if necessary. You'll want the chocolate coating to be a fairly even thickness. Place the chocolate-coated balloon onto the chocolate base you created on the parchment paper.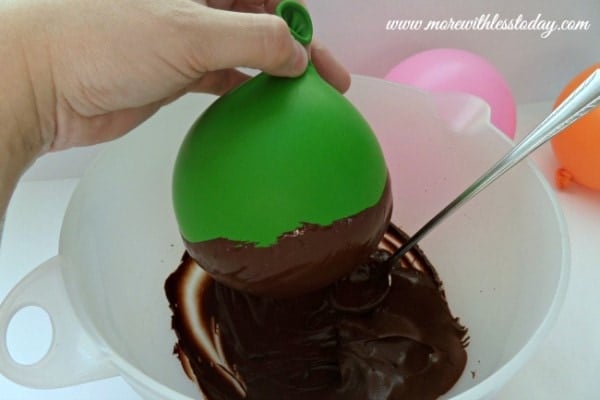 Place the chocolate bowls in the freezer for 20-30 minutes or until they are completely hard.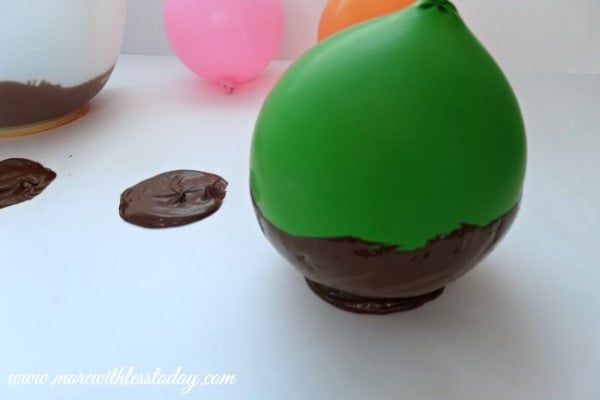 Remove the bowls from the freezer and use a knife or a pin to pop the balloon.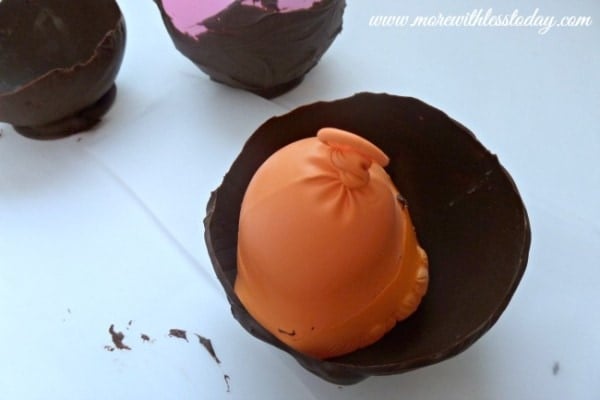 Remove all of the balloon remnants from the bowl. Return the bowls to the freezer until ready to use.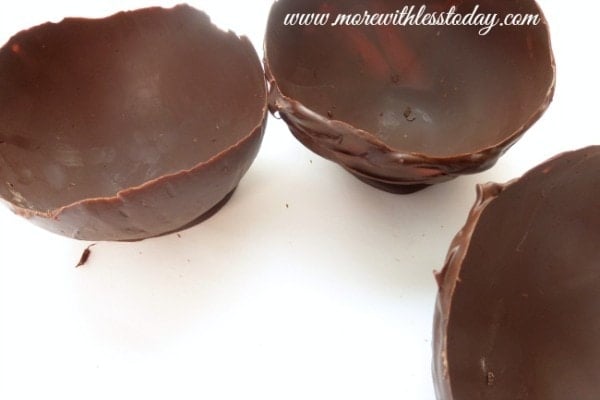 For this first try at the chocolate bowls, I served a simple chocolate ice cream topped with whipped topping. I filled the bowls with the ice cream in advance and returned them to the freezer until it was time to serve dessert. These delicate chocolate bowls can be made any size depending on the size of the balloon you use. There are so many possibilities for what could be served in these edible bowls!
What would you serve in these Edible Chocolate Dessert Bowls?
PIN Now and Try it Later!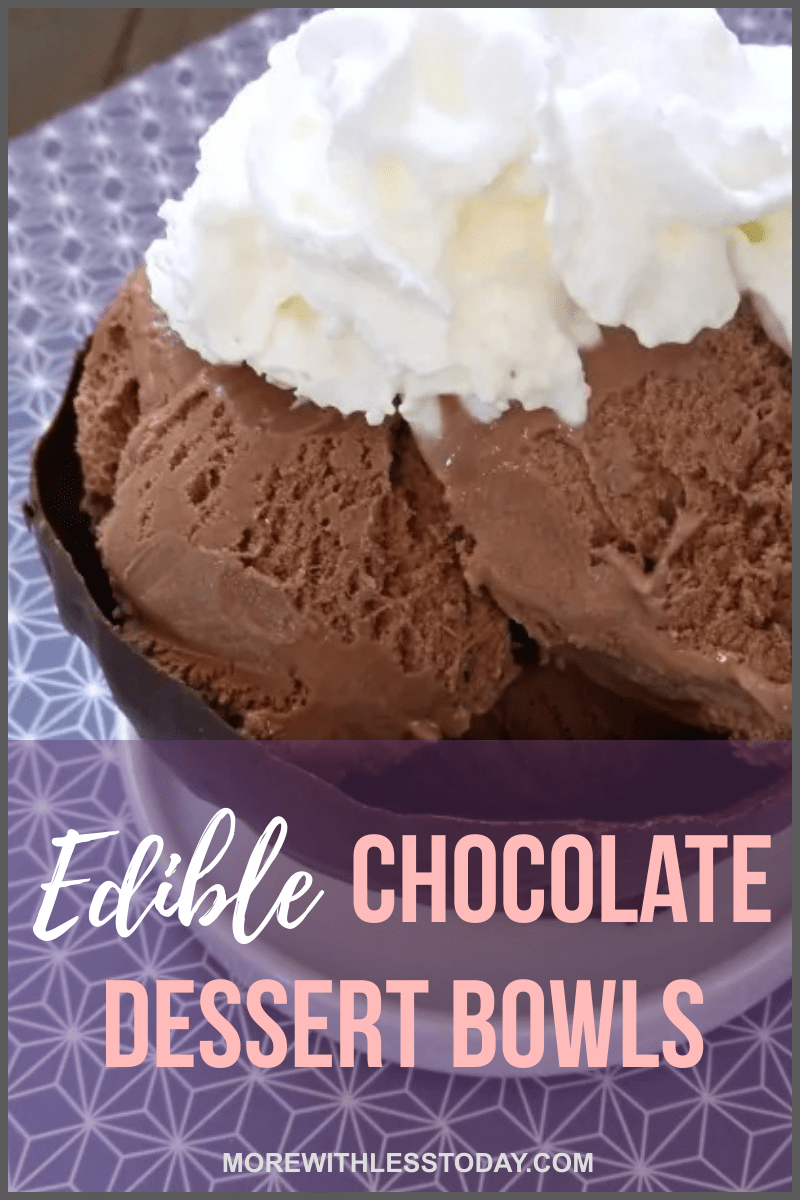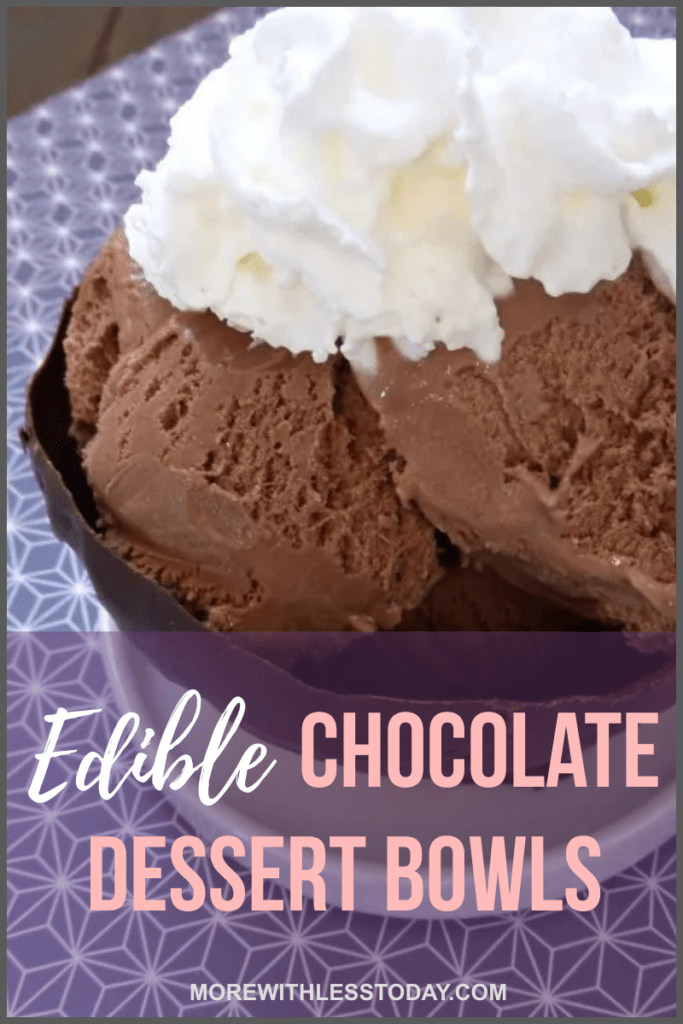 Are you on Pinterest? Follow More With Less Today on Pinterest for more ideas.