One of my favorite treats growing up was an orange push pop. When I had kids of my own and quickly found out they had a milk allergy I realized that many treats I once enjoyed were going to have to be substituted with allergy-free options. We can't enjoy the regular ice cream or frozen treats with milk in them. The kids love sorbet but it can be really expensive to buy.
We recently started experimenting with recipes that include frozen fruit to create sorbets, push ups, and other treats at home. One of the best things about this is that I have the comfort of knowing every ingredient that goes into them. I know that these Homemade Tropical Fruit Push Pops are healthy and not full of preservatives or things that we shouldn't be eating.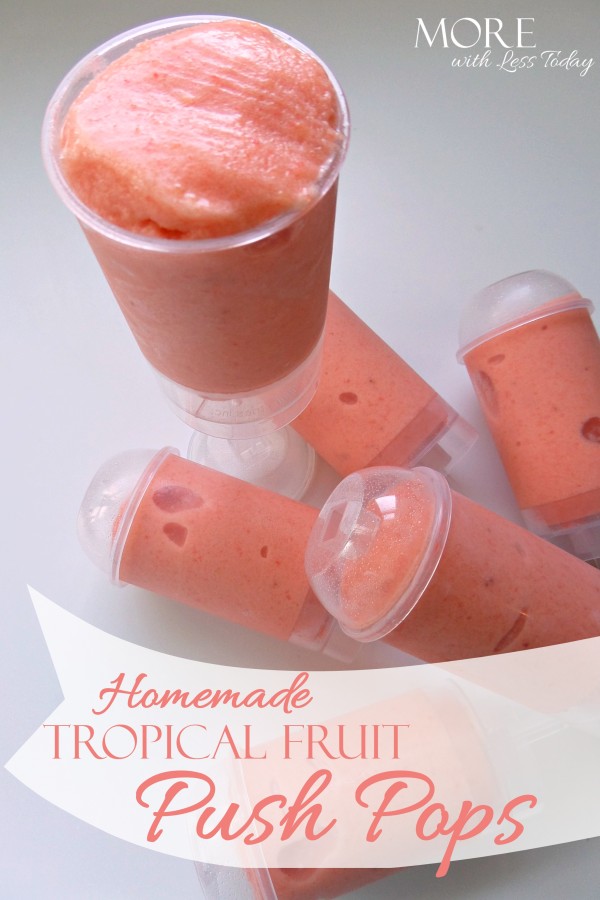 Homemade Tropical Fruit Push Pops
As an Amazon Associate, I earn from qualifying purchases.
Ingredients:
3 – 4 cups frozen fruit – you can use fruit from the freezer section or buy fresh and freeze yourself

1/2 cup liquid – fruit juice or water

2 tsp meringue powder (contains pasteurized egg whites)

2 tbsp water

blender

push pop containers
** Meringue powder is a component used in many recipes and desserts in place of raw egg whites. The mixture typically contains dried, pasteurized egg whites that are safe for consumption in recipes like this. Meringue powder also contains a small amount of sugar and cornstarch.
Instructions:
Place your frozen fruit in the pitcher of your blender. Blend on high until the fruit is smooth. You may need to add about 1/2 cup of liquid to the fruit to help it blend. If you don't want to add juice you can use water. Another alternative is to let the fruit thaw a little bit before you start the process.
Stir together the meringue powder and 2 tbsp of water until meringue powder is dissolved. Add the meringue powder liquid to the blended fruit.
Blend on high until the meringue powder mixture is fully incorporated and the fruit becomes a bit lighter in color.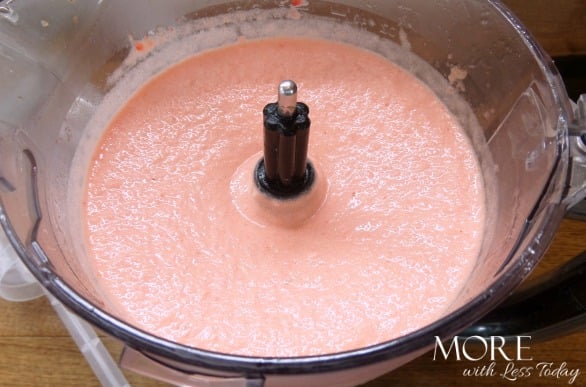 Transfer the mixture into your push pop containers and place in the freezer for at least an hour or until you're ready to serve.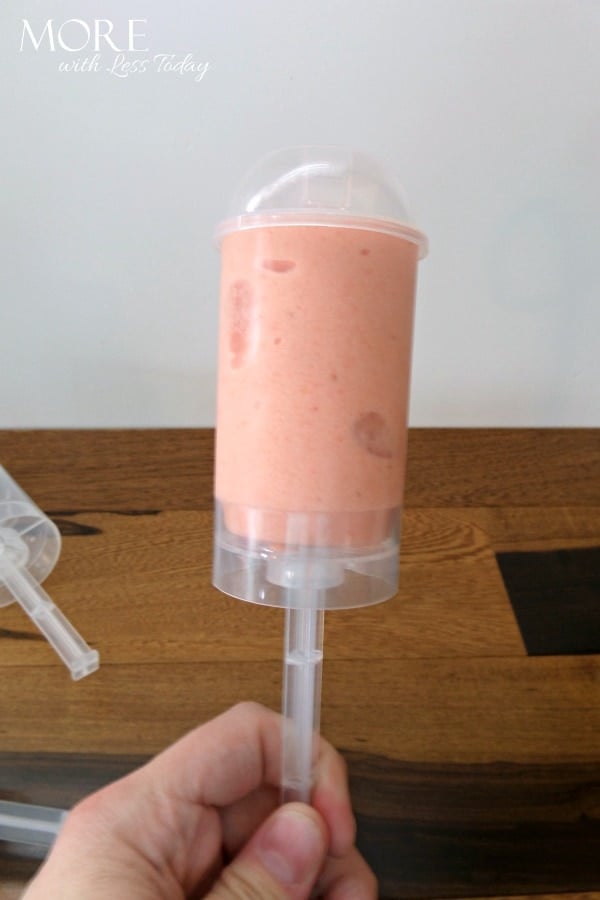 Whether these homemade push pops are for little ones or for you to enjoy as a guilt-free snack after a workout or a long day they are sure to become a favorite!
You can use this same recipe and freeze in a covered bowl and scoop out portions as you want.
As a parent of children with significant food allergies, I urge you to ALWAYS ask parents and teachers about food allergies before serving treats or food of any kind to another child. Common allergy-prone ingredients include but are not limited to milk, eggs, peanuts, tree nuts, soy, and gluten. You never know what ingredients a child or an adult might be allergic to so it's always best to inquire about food allergies before serving food to others.
Enjoy these push pop holders all year long!
There are several sources from Push%20Pop Holders
" target="_blank" rel="noopener nofollow noreferrer"> view them here.
What's your favorite frozen treat?
PIN for Later: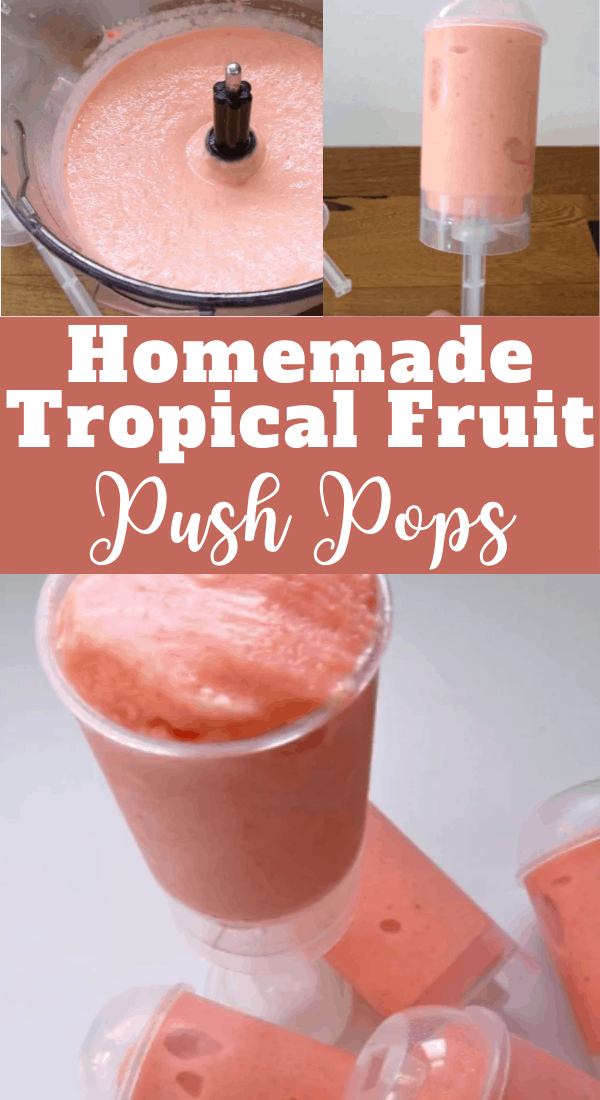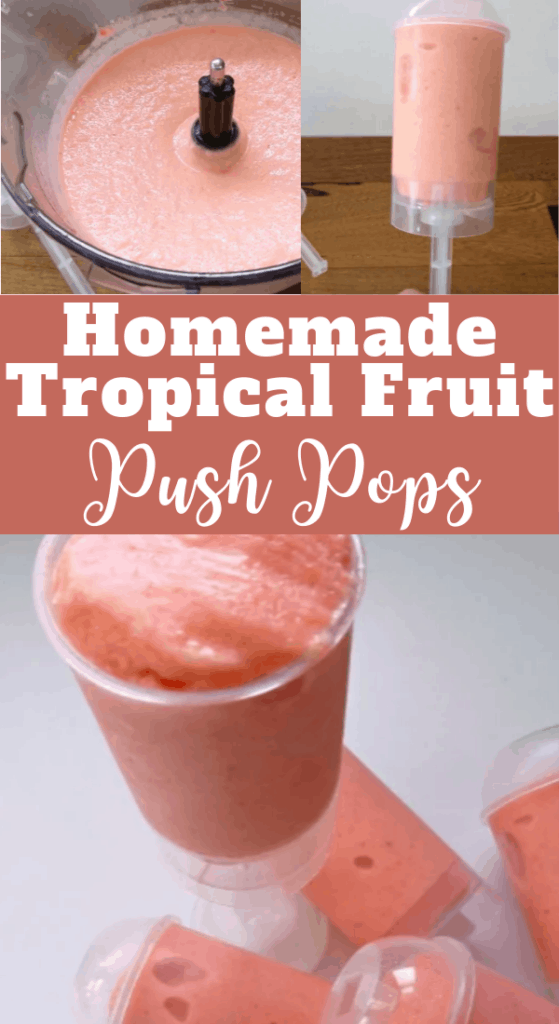 Are you on Pinterest? Follow More With Less Today on Pinterest for more ideas.