If you are missing your favorite coffee shop drinks, this Chocolate Almond Coffee recipe may tide you over!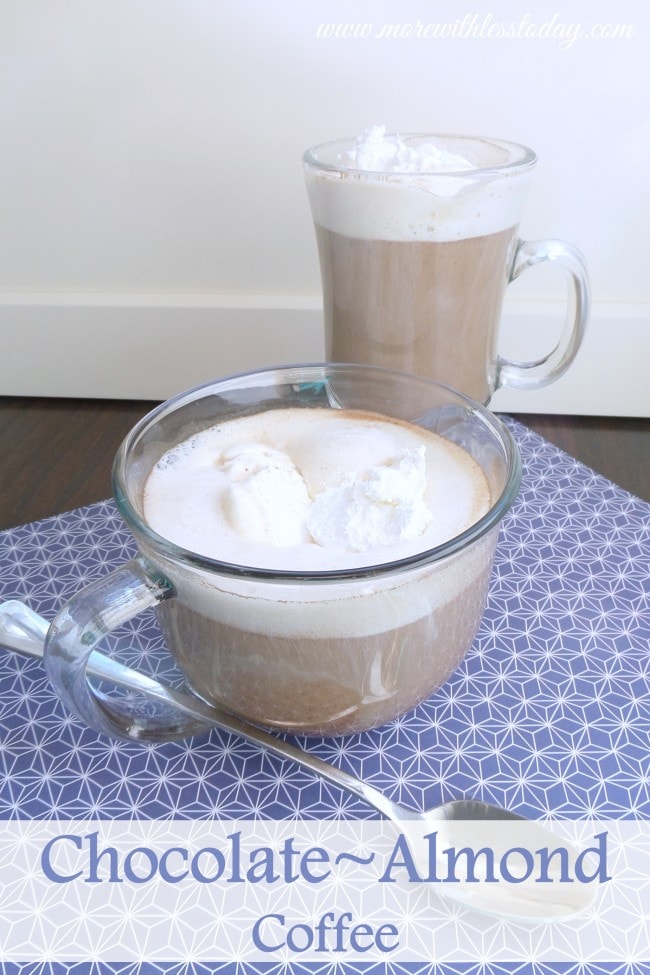 This warm and delicious chocolate almond coffee recipe is so easy to make. In the time it would take to order one from the coffee shop, you could be enjoying your drink at home, for much less money!
Warm and Delicious Chocolate Almond Coffee Recipe
Ingredients:
1/4 cup coffee (you can use decaf if you prefer)

2 tbsp sugar or sugar substitute

1/4 tsp almond extract

2 1/2 cups cold water

1 cup half and half

2 oz BAKER'S Semi-Sweet Chocolate, chopped

1/2 cup Cool Whip Whipped Topping – thawed or your favorite whipped topping
Prep time 10 minutes. Yields 4, 1 cup servings
Instructions:
Place ground coffee into the basket of your coffee maker to brew as you normally would.
Place the almond extract, and sugar into an empty coffee pot.
Add the cold water to the coffee maker and brew.
While the coffee is brewing, combine the chocolate with the half and half and microwave on high for 1-1 1/2 minutes or until the chocolate melts, stirring partway through.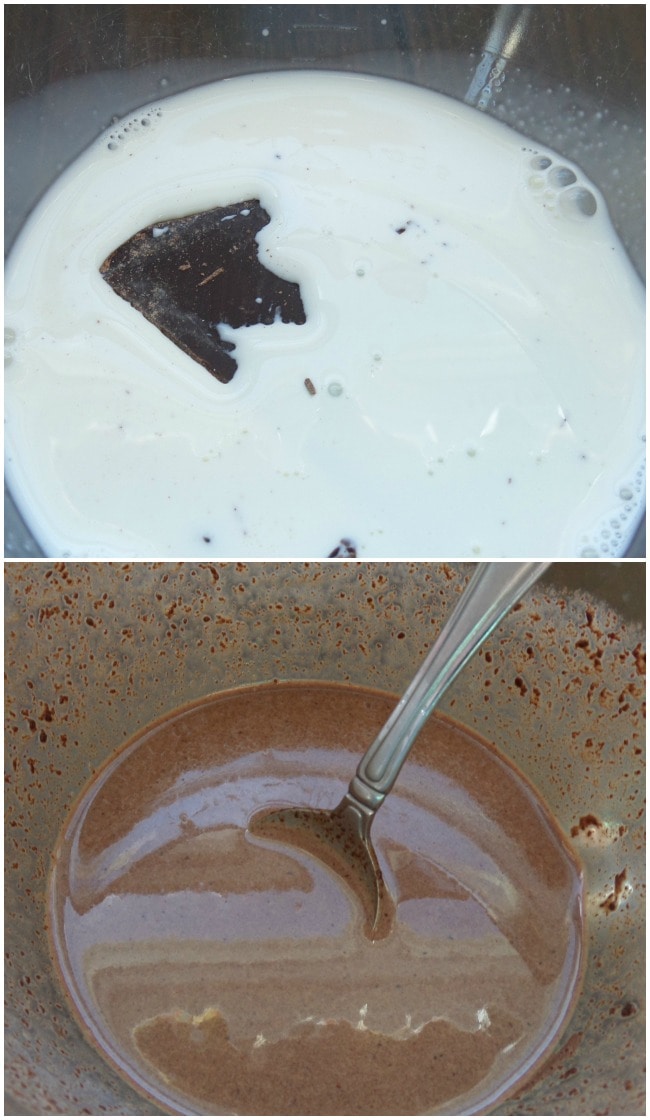 Pour the flavored coffee into cups.
Add the chocolate mixture to each cup of coffee and top with your favorite whipped topping
PIN It NOW to Enjoy It Later!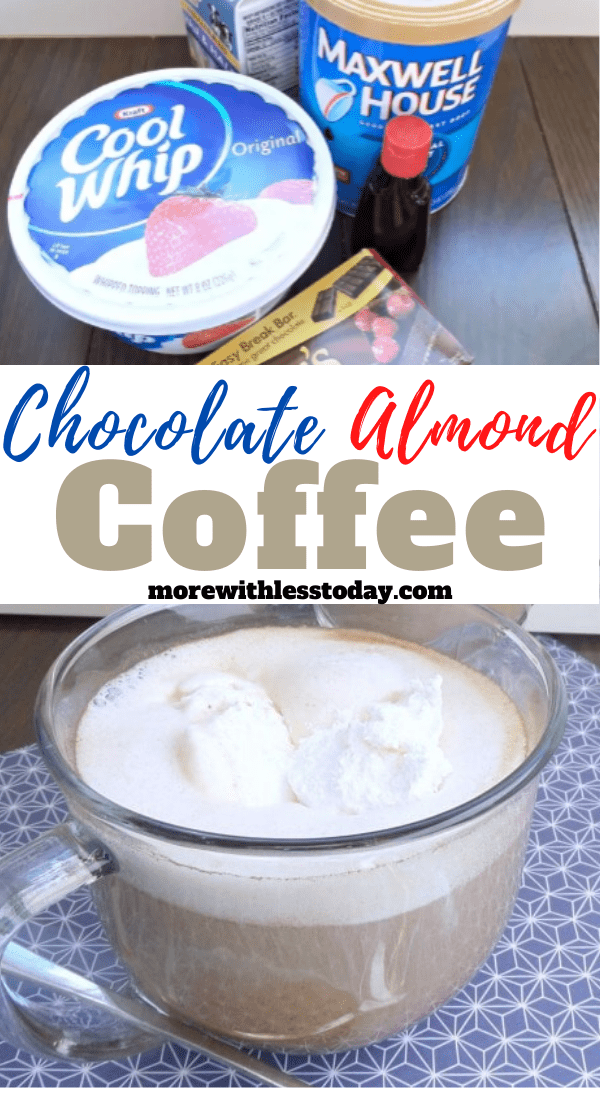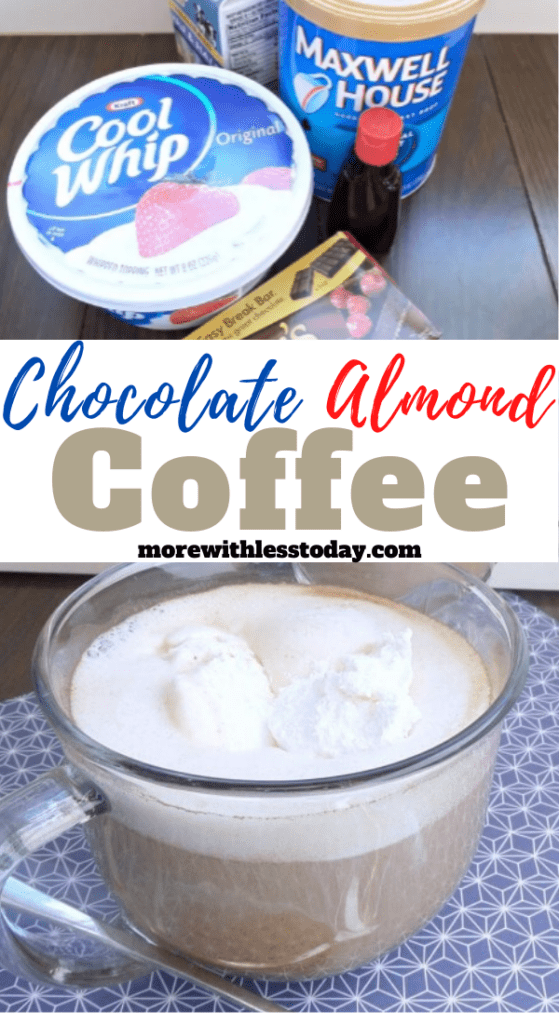 Serve and enjoy immediately! Do you have a favorite coffee house beverage recipe that you can make at home?