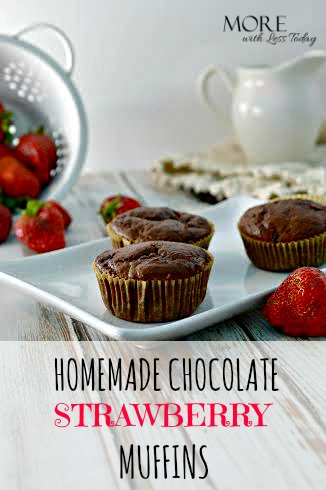 These homemade fresh strawberry and chocolate muffins are so easy and so delicious! They are the perfect recipe to bring to a party. Make a big batch and freeze some to enjoy later.
Follow the easy steps and be sure and come back and tell us how they turned out.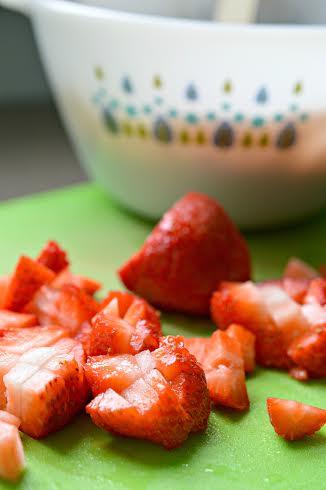 Fresh Strawberry Chocolate Muffins
Ingredients:
1 cup diced fresh Strawberries

2 cups All-Purpose Flour

1 cup Sugar

2 teaspoons Baking Powder

1/8 teaspoon Salt

1 Egg

¾ cup Milk

½ cup Vegetable Oil

1 teaspoon Vanilla

¾ cup Mini Chocolate Chips

1/4 cup of unsweetened cocoa powder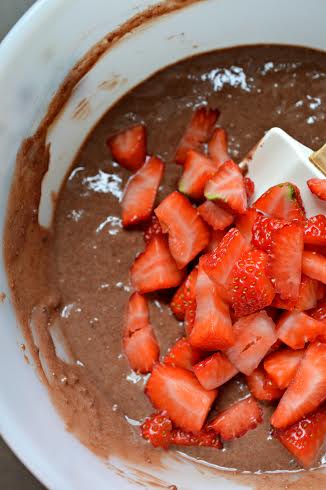 In a large bowl, mix together the flour, sugar, cocoa powder, baking powder, and salt. In another bowl, mix the egg, milk, oil, and vanilla. Pour both bowls together and stir until well blended but do not over-mix. Fold in the strawberries and chocolate chips gently.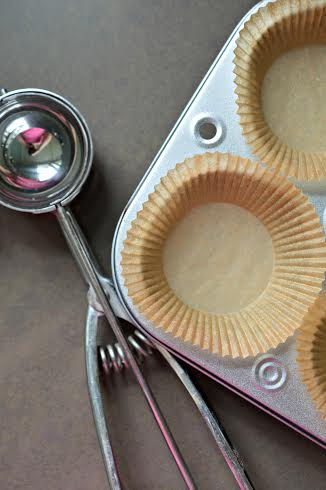 Using a muffin scoop, divide the batter into a greased or lined muffin pan. Bake the muffins at 400 degrees for about 15 to 20 minutes or until a toothpick inserted into the center of one of the muffins comes out clean.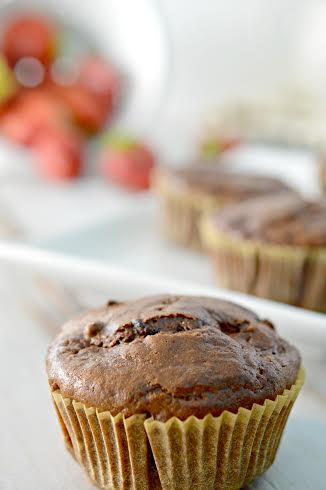 Cool before removing from the pan. Store any extras not eaten right away in the fridge or in the freezer. Makes 12 muffins.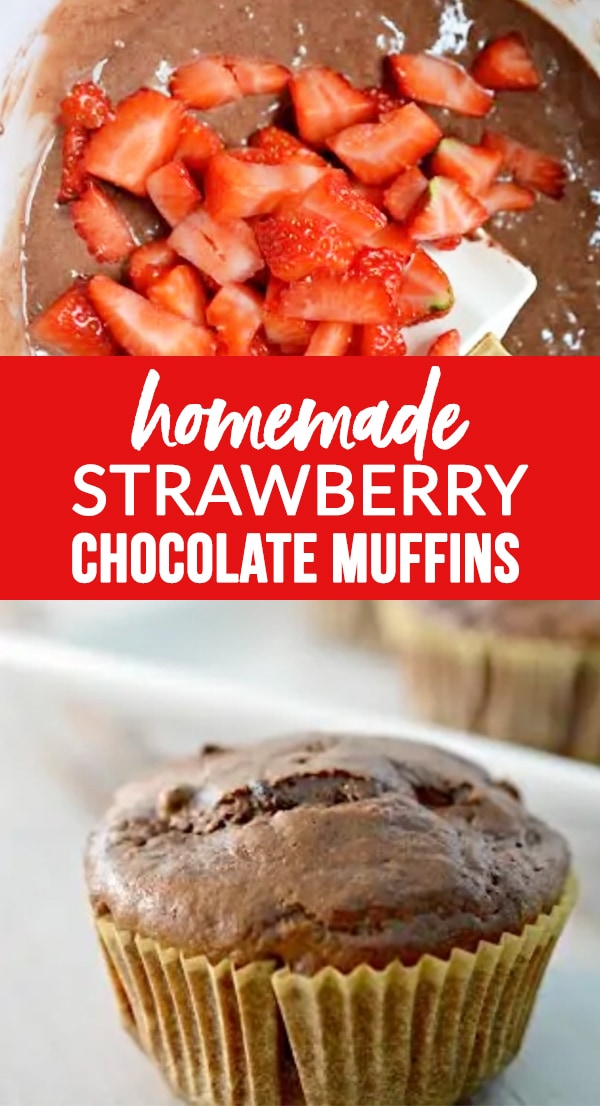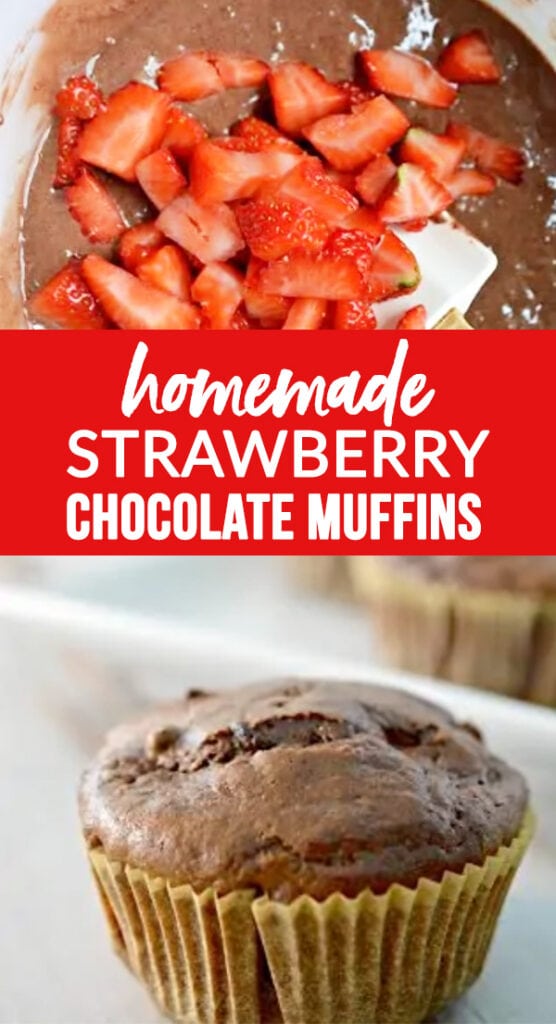 Pin this recipe for Homemade Fresh Strawberry Chocolate Muffins to your Pinterest page and enjoy!
Strawberry Lovers Will Also Like:
10 Scrumptious Strawberry Recipes
Are you on Pinterest? Follow More With Less Today on Pinterest for more ideas.