Do you often have leftover bananas at home? This yummy Peanut Butter Banana Bread recipe is an easy way to use them up and get rave reviews from your family!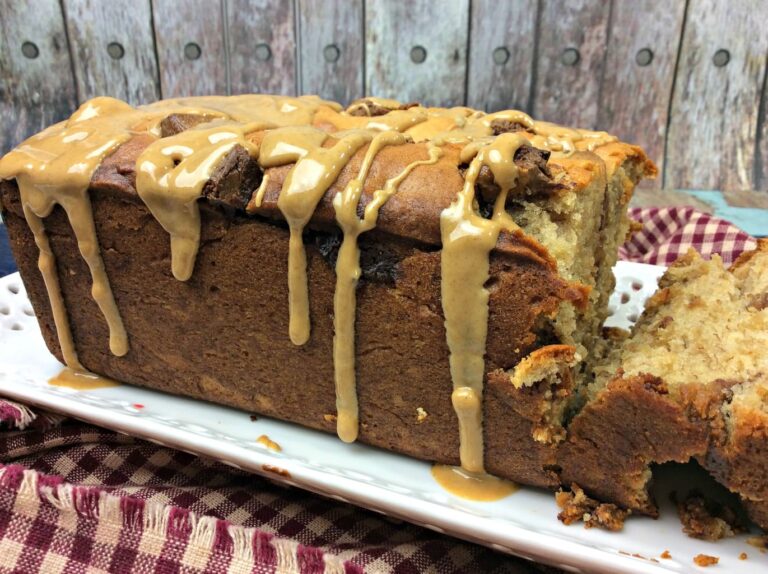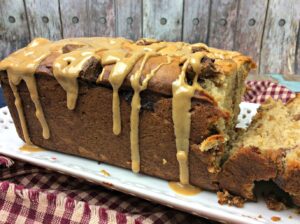 This Peanut Butter Banana Bread Recipe makes one loaf of bread:
Ingredients:
3/4 cup peanut butter
1/4 cup butter
2 cups of granulated sugar
4 eggs
3 cups of flour
2 tsp baking soda
1/4 teaspoon salt
3 really ripe banana, mashed
1 tsp vanilla
12 Reese's Peanut Butter Cups Miniatures Candy, cut into fourths
Directions:
Preheat the oven to 350 degrees
Grease a loaf pan.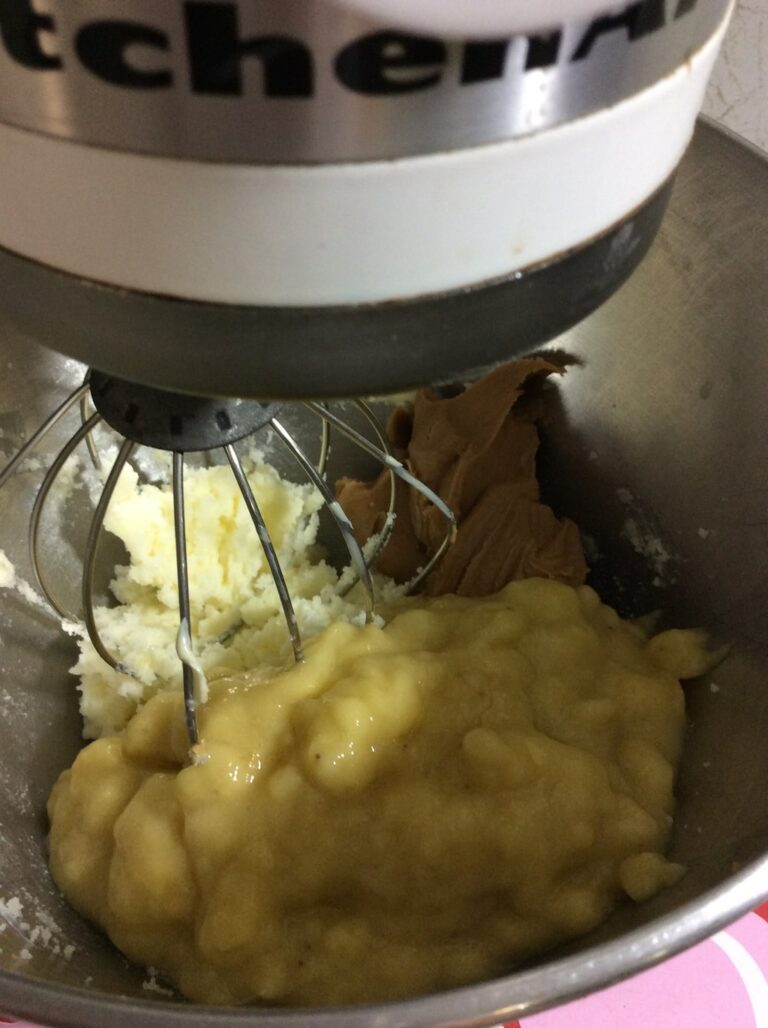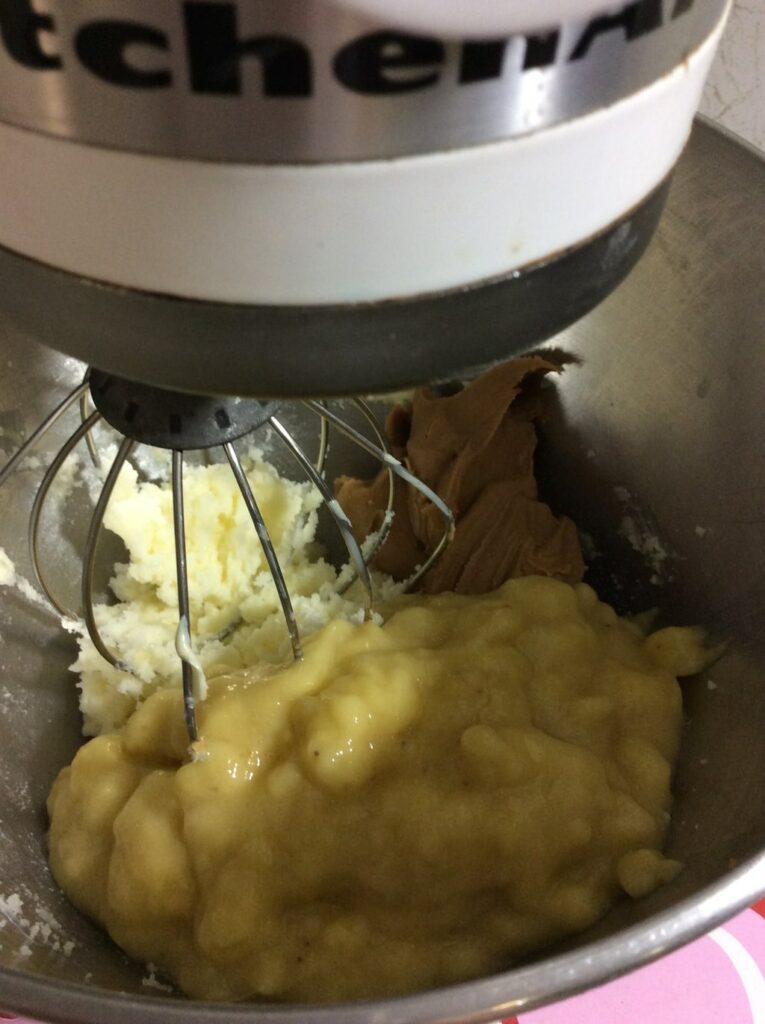 In a mixing bowl, beat the sugar and eggs on medium speed until fully combined.
Add the peanut butter and mix until combined.
In another bowl, combine the flour, baking soda, and salt.
Add the flour mixture, slowly to the wet batter until combined.
Add in the bananas.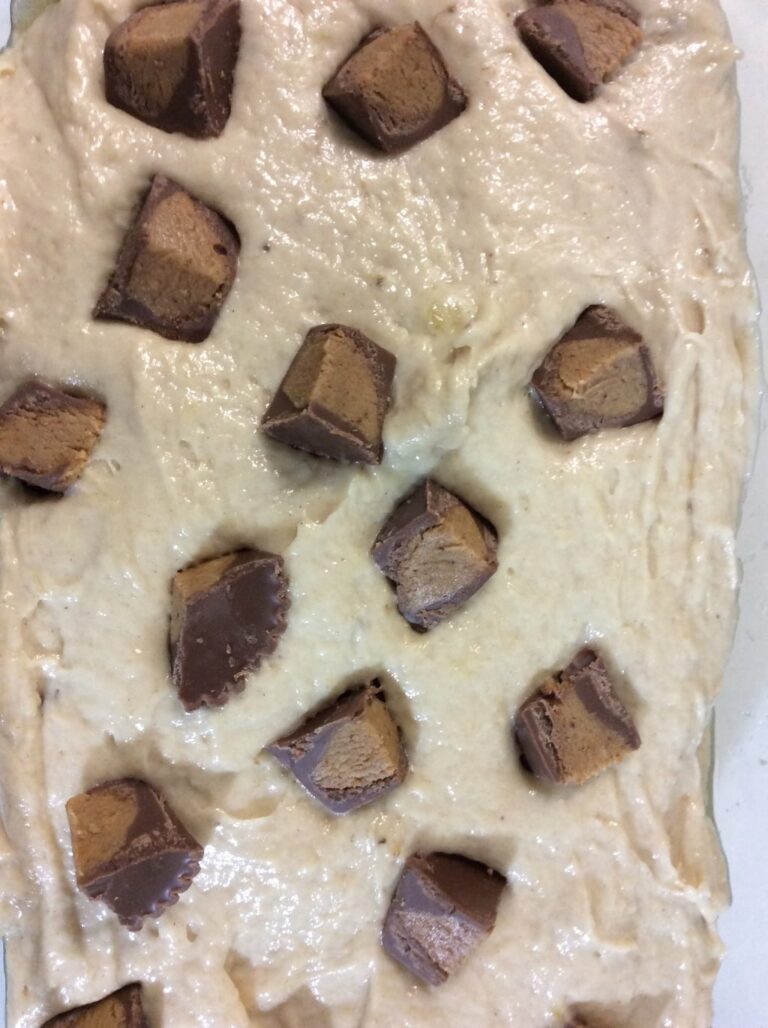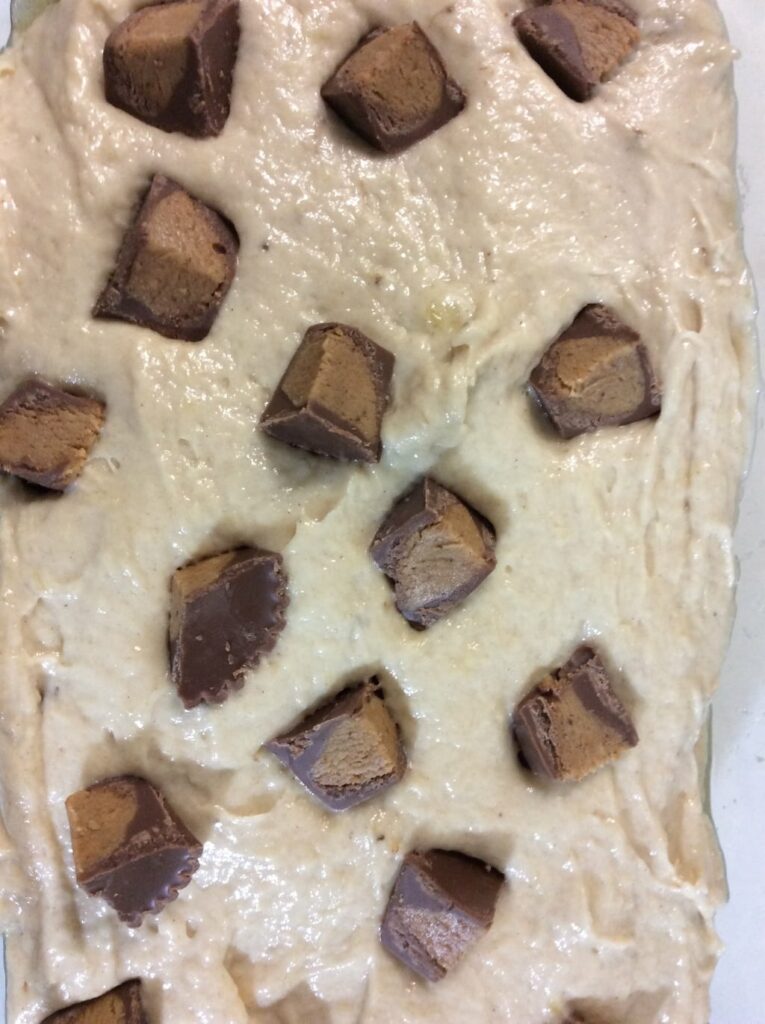 Add in the chopped up Reese's Peanut Butter Cups Miniatures Candy.
Pour batter into the loaf pan and bake in the oven for 40 minutes or until a toothpick comes out clean.
Once baked, pull out and set aside.
Once cooled, place the loaf onto a plate.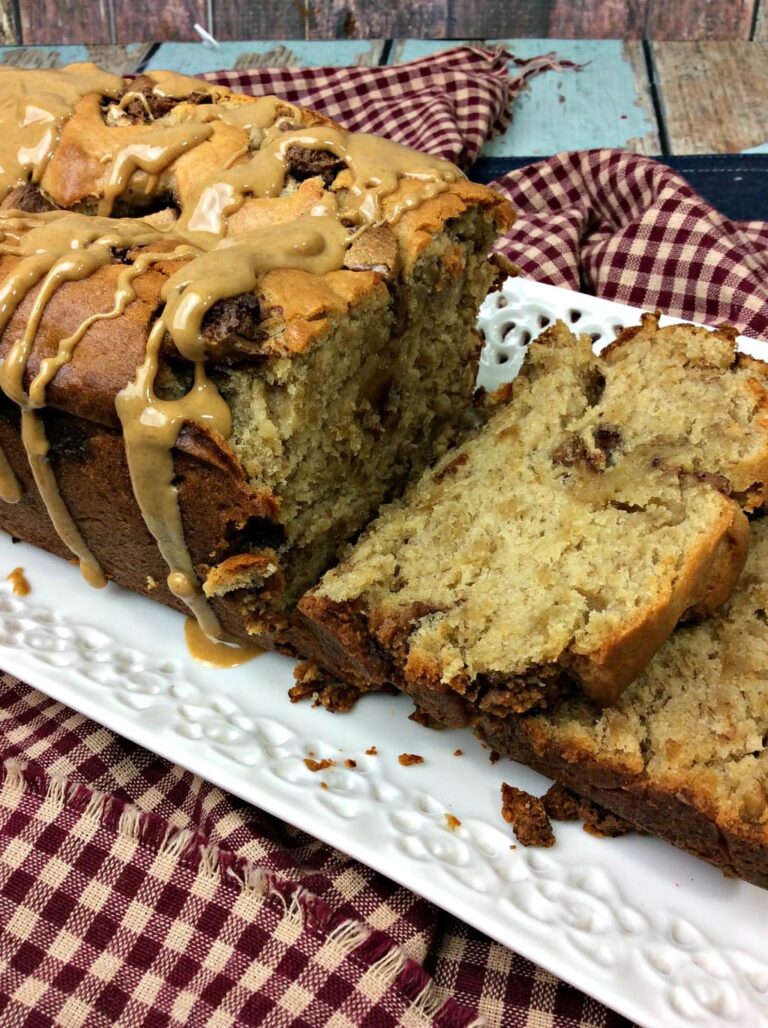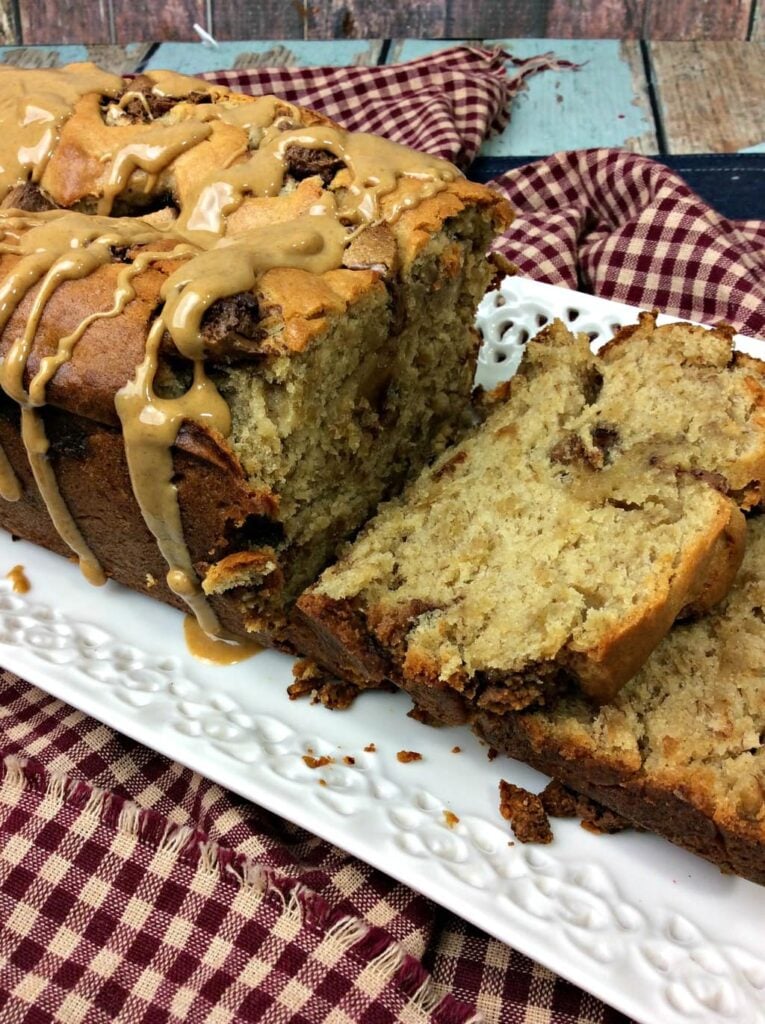 Peanut Butter Sauce – 1 cup of peanut butter
Directions
Scoop the peanut butter into a microwave-safe dish and melt for 30 seconds or until melted
Pour over the loaf pan and enjoy!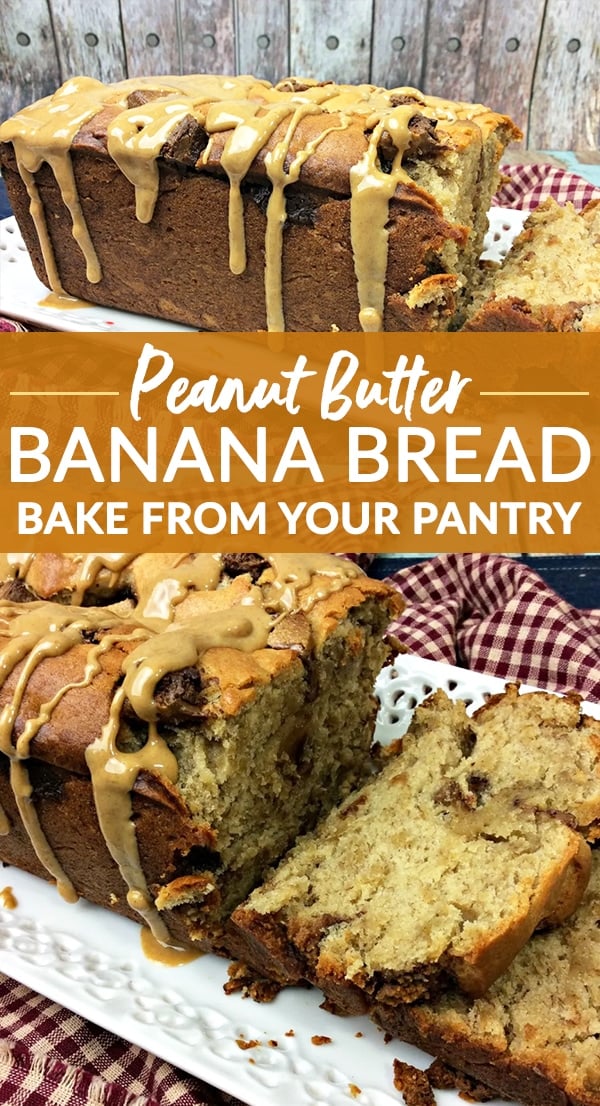 You May Also Enjoy:
Favorite Banana Recipes from Top Food Bloggers
Use the Pin It button to PIN this to your Pinterest board!