This Homemade Pineapple Mango Salsa is perfect for chips and dip and it's a great topping for fish, chicken, and other dishes. It's bright fresh colors are so pretty and the flavors are amazing. It's a great dish to bring to a picnic.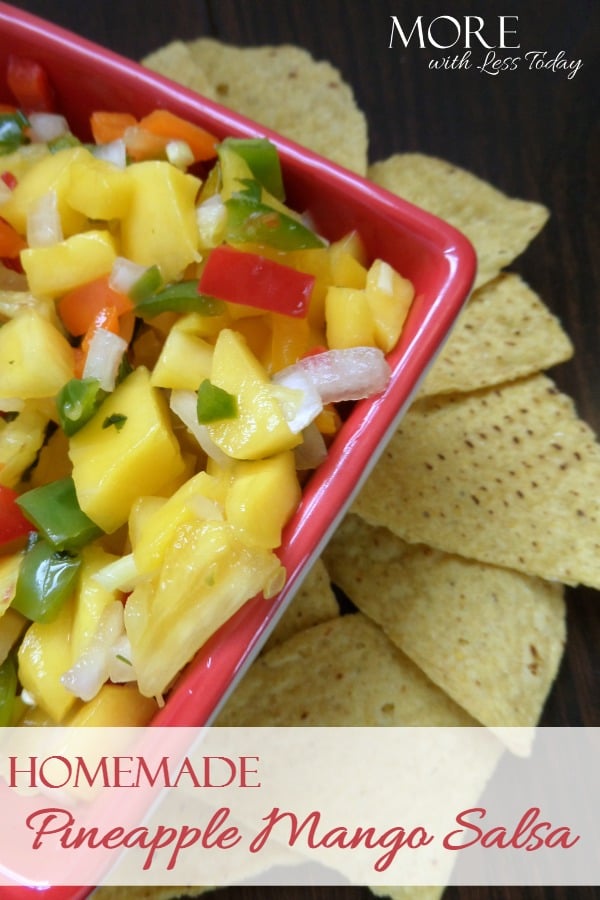 Homemade Pineapple Mango Salsa
Ingredients:
1 small pineapple

1 large mango

1 small onion

assorted green, red, and yellow bell peppers

1 jalapeno pepper

1 small bunch of cilantro

1 tbsp honey

coarse ground sea salt to taste
Instructions:
Peel, clean and dice the fruits and veggies into small pieces and chop the cilantro.
Combine the fresh fruit and vegetables in a medium-size bowl. Stir in the honey and sea salt.
Cover and let set in the refrigerator for at least 1 hour or until ready to use.
Serve over grilled chicken, with broiled fish, or with tortilla chips!
You may also enjoy:
Corn Dip with Mexican Style Sour Cream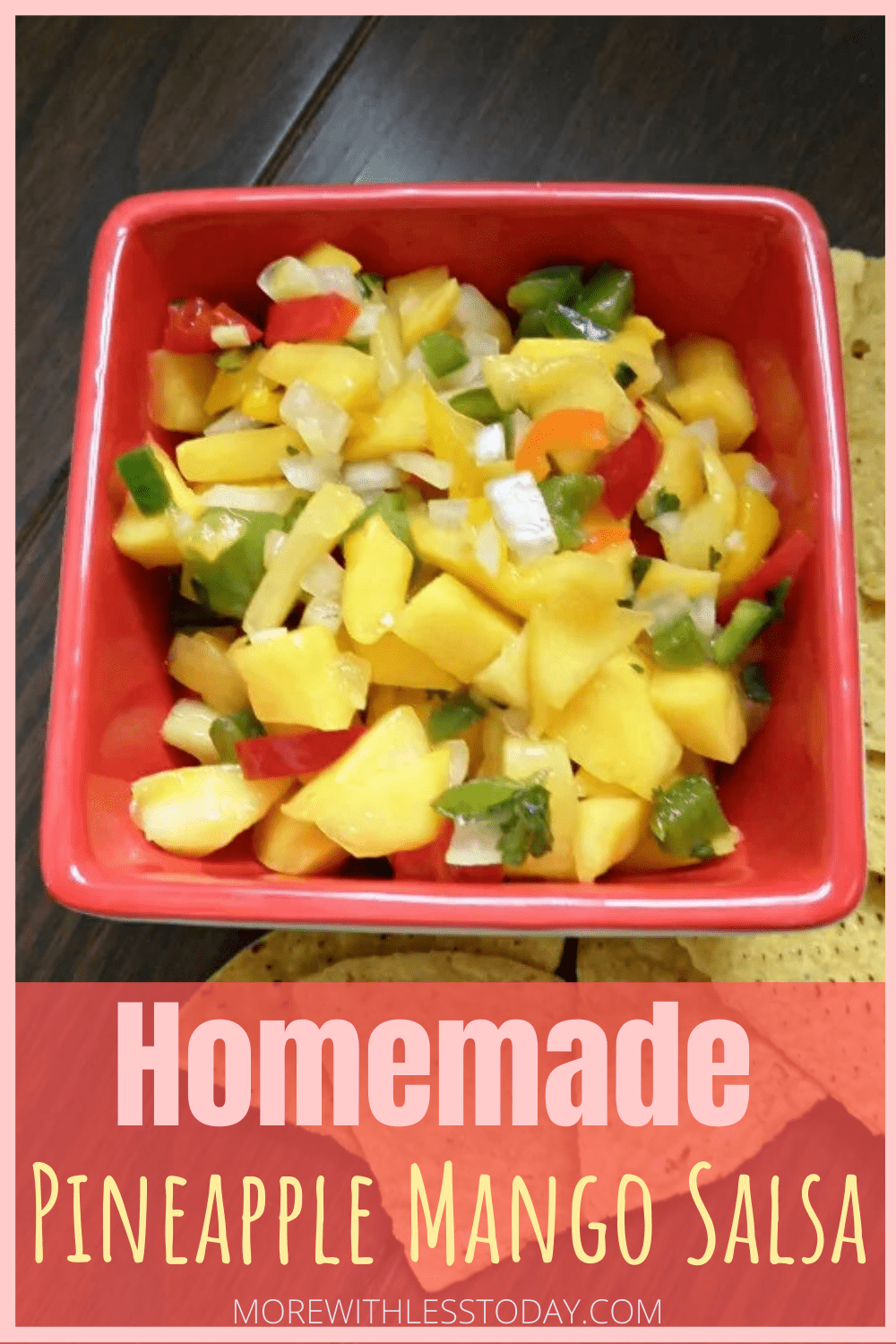 Do you have a favorite salsa recipe to share? PIN this to Pinterest so you can access it later!