Have you ever wondered how to make Biscotti from a cake mix? It is easy and delicious too! This Chocolate Chip Cake Mix Biscotti recipe is great to make with the kids.
Once you try it, you can substitute other flavors of cake mix as well as the mix-ins. Go ahead and experiment! I know there are some baking purists who would never use a cake mix and I salute you. I 'm not above a quick shortcut.
It's a good time to do some baking. You may also enjoy our Chocolate Crinkle Cookie Recipe
Easy Chocolate Chip Cake Mix Biscotti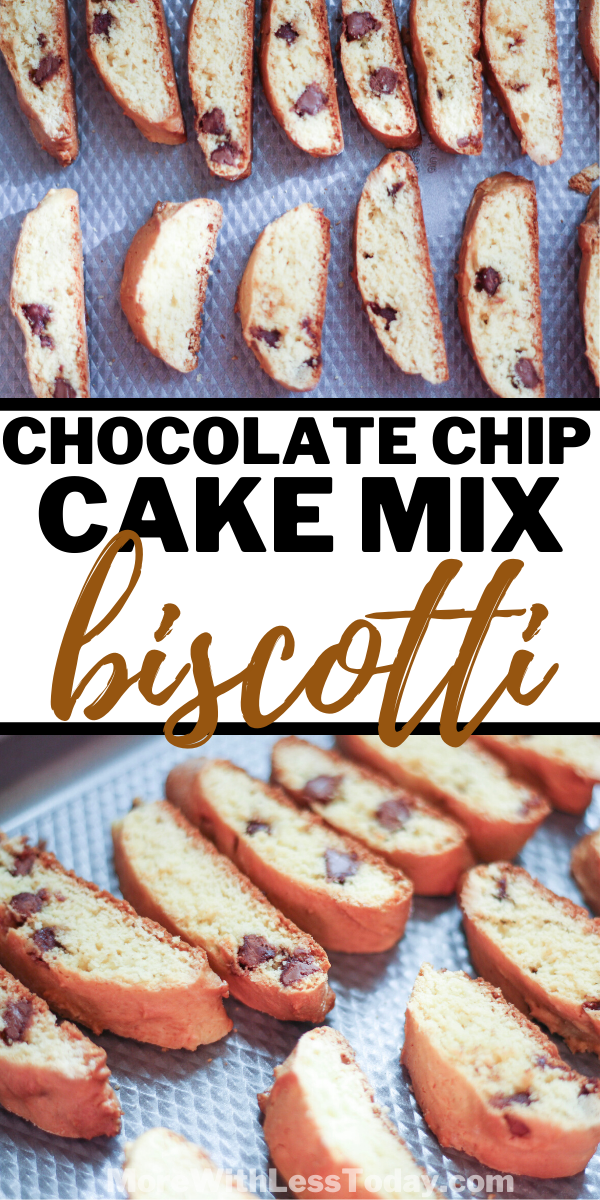 Chocolate Chip Cake Mix Biscotti Ingredients
1 box yellow cake mix
1 cup all-purpose flour, sifted
4 large eggs (at room temperature – usually takes 2 hours)
1 stick butter, melted
2 teaspoons vanilla extract
1 cup milk chocolate chips
Chocolate Chip Cake Mix Biscotti Directions
Preheat oven to 350℉
Empty cake mix into a large mixing bowl
Stir sifted flour into the cake mix
Make a well in the center of the mix
Add eggs, melted butter, and vanilla
Beat on medium speed until the dough starts to pull away from the bowl
Stir in chocolate chips
Move dough to a lightly floured surface and divide into two equal halves
Roll each halved dough into a 1" log
Place rolls onto a non-stick baking sheet
Flatten each roll gently with the rounded side of a cup
Bake for 20 minutes
Remove and let sit for 10 minutes
Lower oven temp to 325℉
Using a sharp knife, slice each log into ¾" slices and place the slices back on the baking sheet (cut side down)
Return pan to the oven and bake for 10 minutes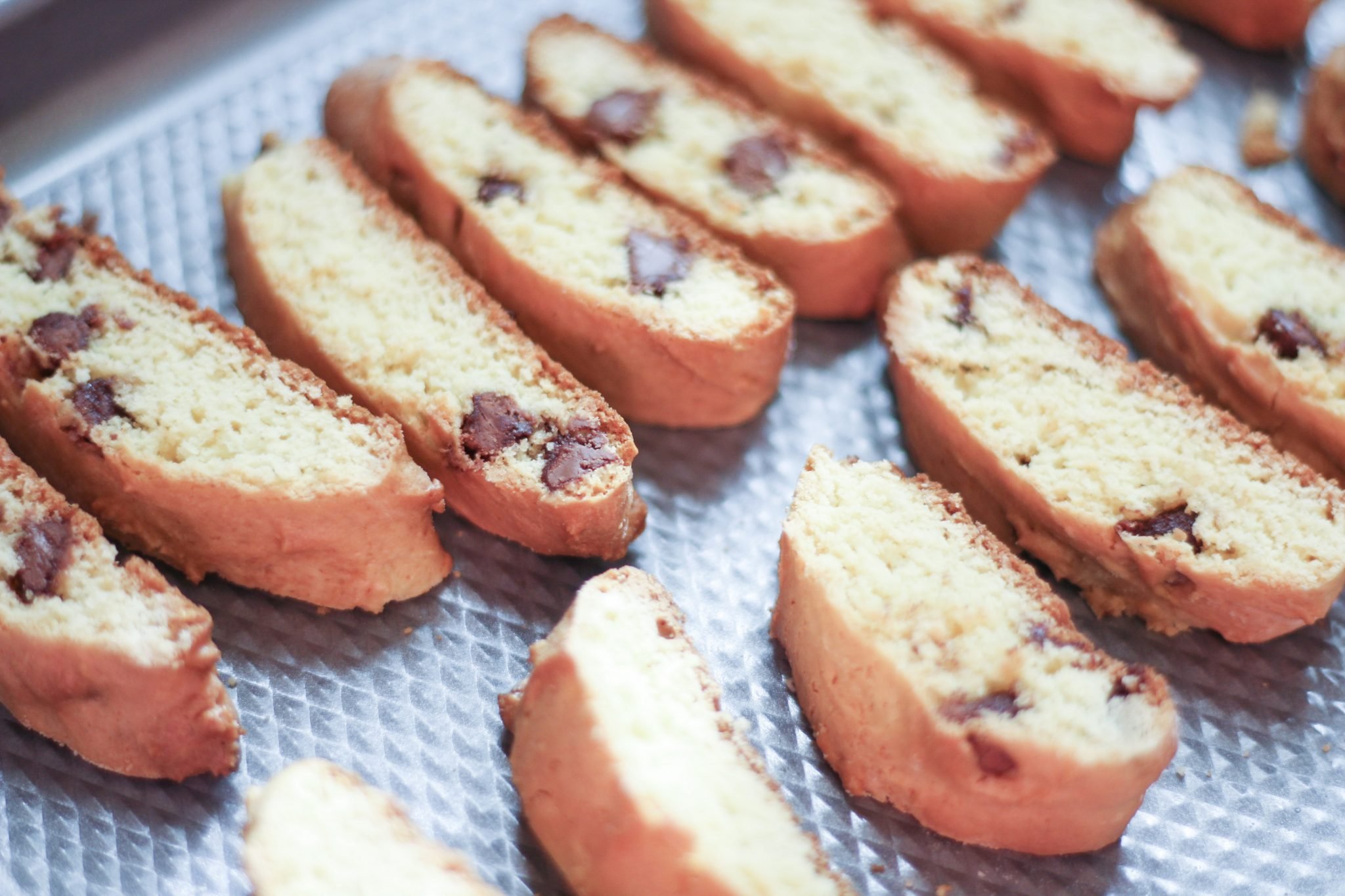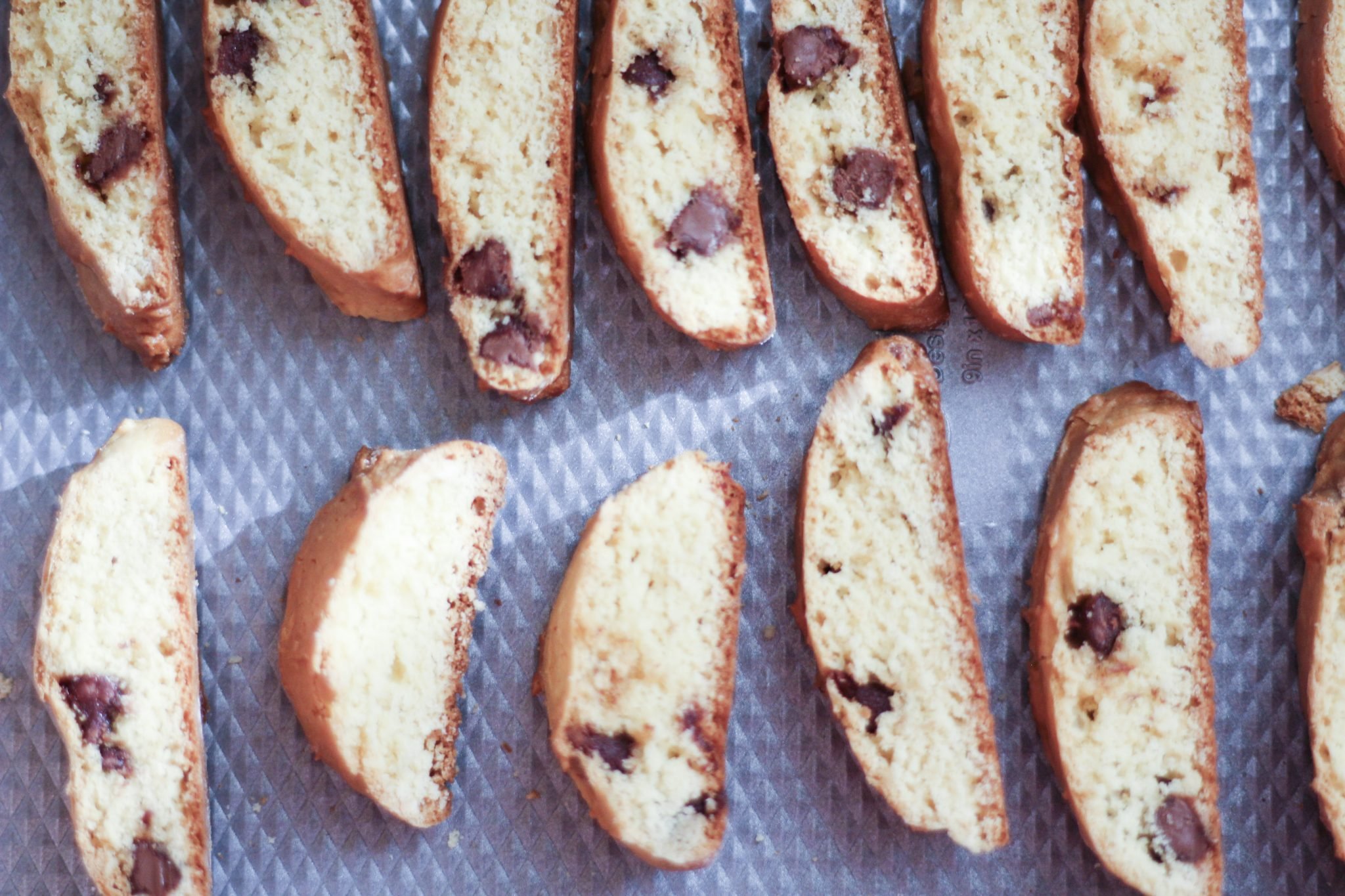 These delicious biscotti are also great to give. Just put in a Cello Bag and tie with a ribbon for a thoughtful gift.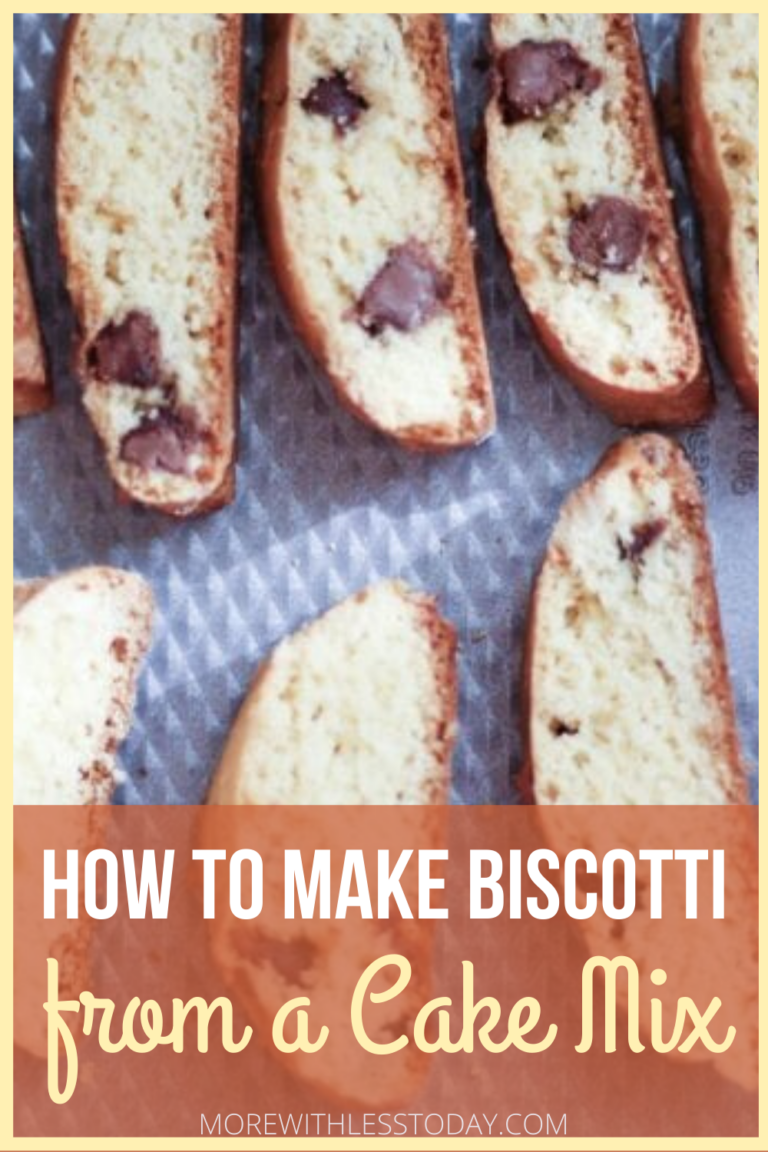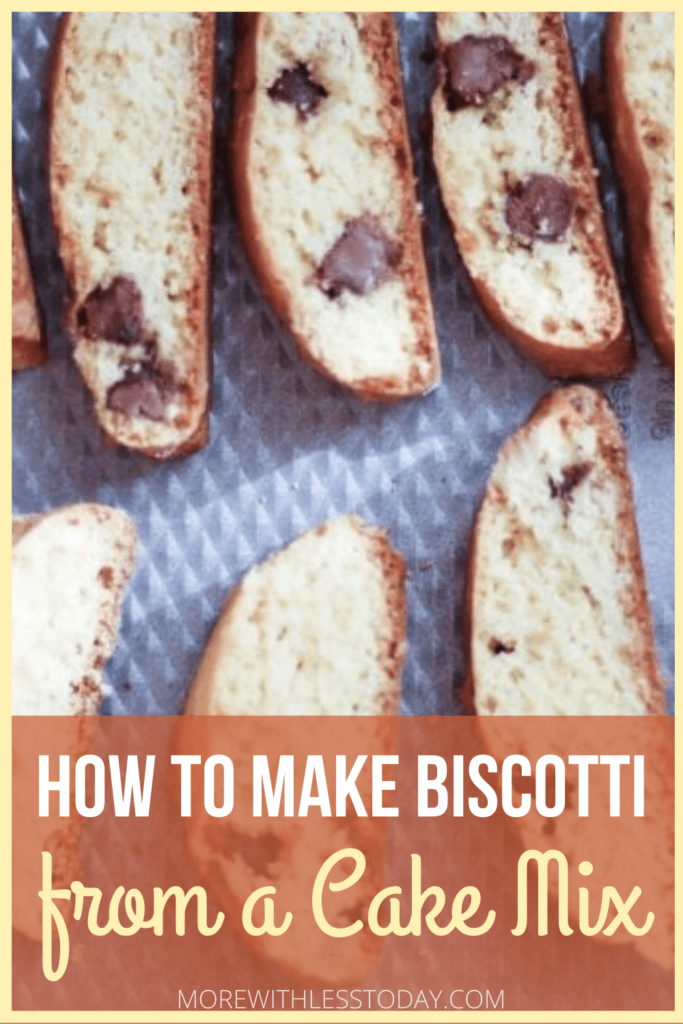 PIN for Later: