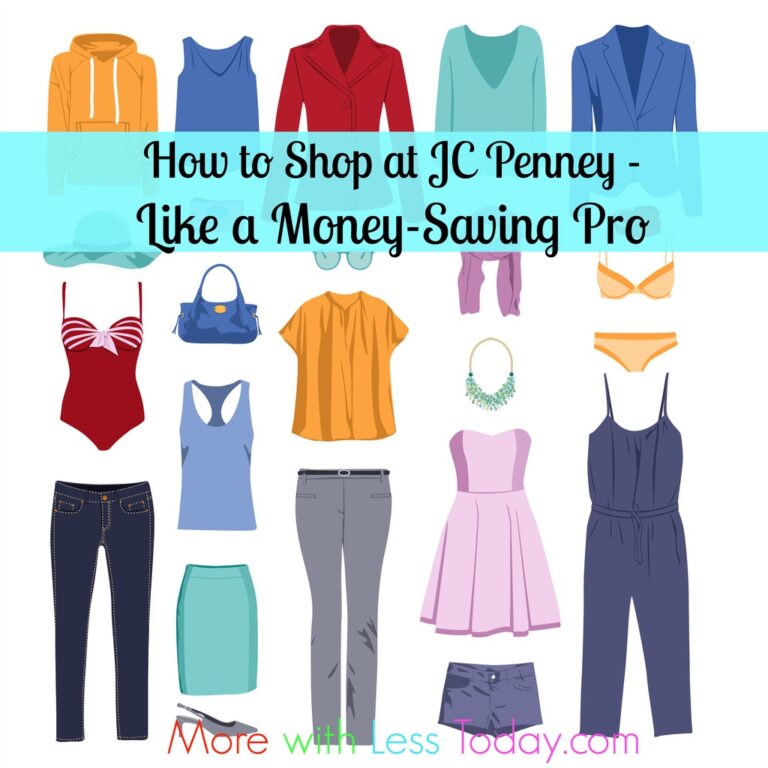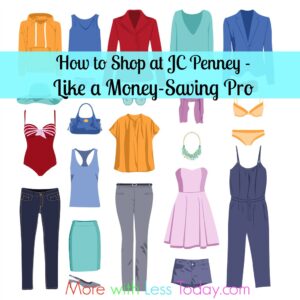 Did you know that you can access all the latest JC Penney Promo Codes through Groupon? Who Knew? I just found out and if you are a frugalista like me, that is great news!
Groupon asked me to help to spread the word on the JC Penney promo codes and has sponsored this post. All opinions are my own.
Before you head out to JC Penney or shop online, you owe it to your wallet to log in to your Groupon account and check out the latest JC Penney coupons, promo codes, deals, and special offers.
Have You Shopped at JC Penney Lately?
I am cheering for this American icon, the company was founded in 1902 and like to support them when I can. They made a few mis-steps over the last few years, (haven't we all?) They seemed to have rebounded nicely and have much to offer at very affordable prices. Add a promo code on top of a sale and get excited, you can really stretch your dollars!
JC Penney is also featuring some trendy, fresh- looking designs for their housewares and clothing. You can now find collections from Jonathan Adler, Bisou Bisou, I Heart Ronson, MNG by Mango, Martha Home, L'Amour by Nanette Lepore, and Michael Graves to name just a few.
Shop at JC Penney Like a Money Saving Pro!
Hot tip – JC Penney has a Style Finder with outfits and accessories which have been hand-picked by the editors of People Stylewatch. You can upgrade your wardrobe with today's hottest trends and do it on a budget!
After you log in to Groupon and get your JC Penney promo codes, here are more savings tips to help you to save the most money:
Shop the clearance racks in stores and online. At my local JC Penney at the mall, women's clothing is spread out in several locations making it time consuming to check all of the clearance racks, but I have spotted some great bargains in the $2-$4 range! Ask a store associate where the latest markdowns can be found.
If you shop online and you are not qualifying for a free shipping offer,get free shipping to any JC Penney store, with a $25 minimum purchase. You can combine free ship to store with a JC Penney promo code.
You can often find Groupon coupons for the JCP Sephora stores, and beauty salons found inside many JC Penney stores. You can get great deals on high-end hair care products, and discounts on haircuts, blow outs and makeup.
JC Penney is a great place to buy school uniforms for kids. Buy them in the off-season, in the size your child will be next year, and you should be able to find uniform pants for about $10 and uniform shirts for about $8.
Take advantage of JCPenney's price match guarantee to save in-store. Just bring in a copy of an ad that shows a lower price for the same item, and they will match the price or refund the difference if the purchase has already been made. Exclusions include Sephora, Salon, Optical, Portrait or Custom Decorating. You can view the complete Price Matching Policy on the JC Penney website.
The JCPenney Price Protection Policy is valid for 7 days. If you purchase something and the price drops, get the difference back with your receipt. For online purchases call customer service at 1-800-322-1189. Not available for clearance items.
One of my money-saving shopping tips is to invest in nice fitting dress pants and then shop the sales for tops, inexpensive jewelry and accessories to change up your look.
So now you can get the latest deals, discounts, and special offers from Groupon to use at JC Penney stores and online. Don't forget to bookmark this page or Pin It to your Pinterest favorites to use later.
Save more on the things you need so you will have more for those you love!