We asked our favorite food bloggers for their recipes for Halloween Desserts and were sent so many good ones! Yesterday we shared recipes for Halloween Party Treats so be sure to check those out too!
From Mummy Hand Pies to Spiderweb Cookie Cakes there are scary treats that are cute fun and easy!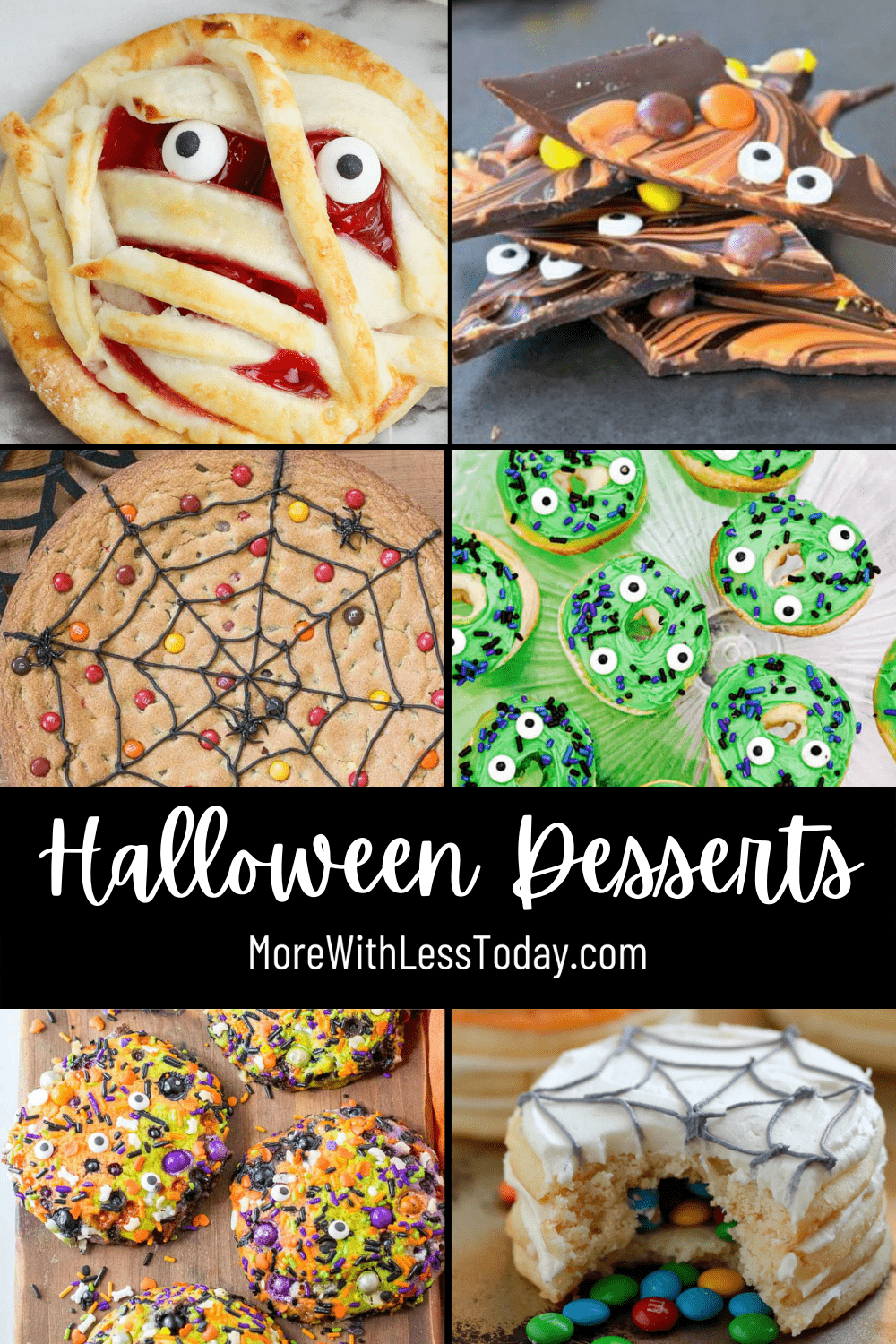 Recipes for Halloween Desserts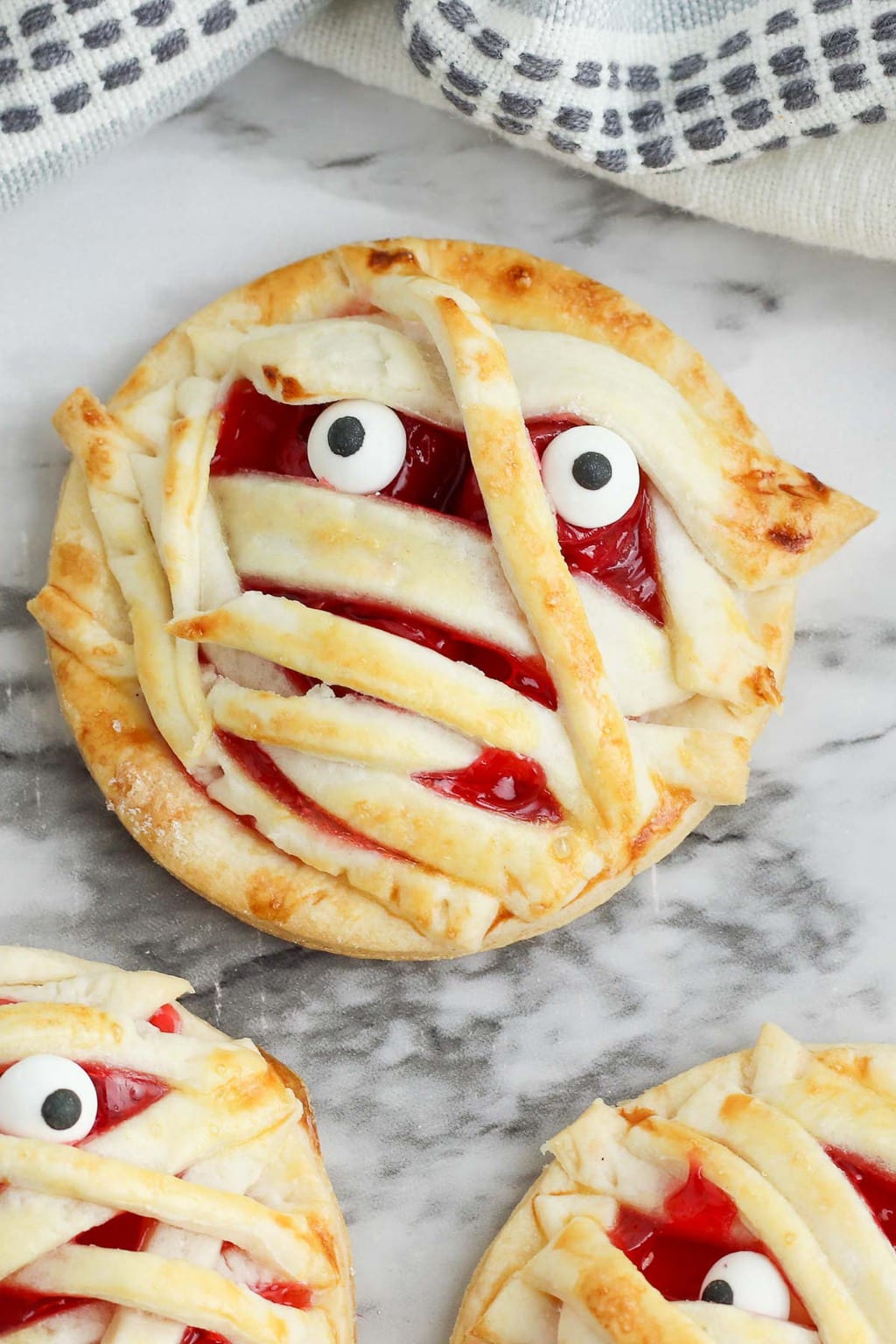 Mummy Cherry Hand Pies recipe
Mummy Cherry Hand Pies are a fun and easy spooky Halloween treat! This Halloween dessert idea uses some prepared ingredients to make the fun in putting them together without being difficult or time-consuming.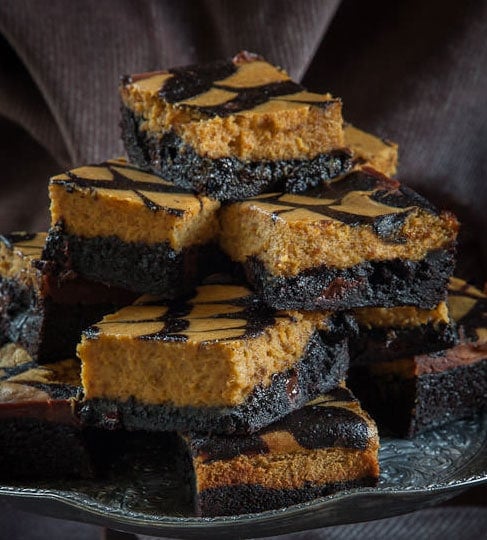 Pumpkin Cheesecake Brownies
These easy-to-make Pumpkin Cheesecake Brownies get their striking graphic look from Dutch Processed cocoa powder in the recipe!
Halloween Chocolate Bark
Need to bring a treat to the Halloween party? Try this Halloween chocolate bark recipe!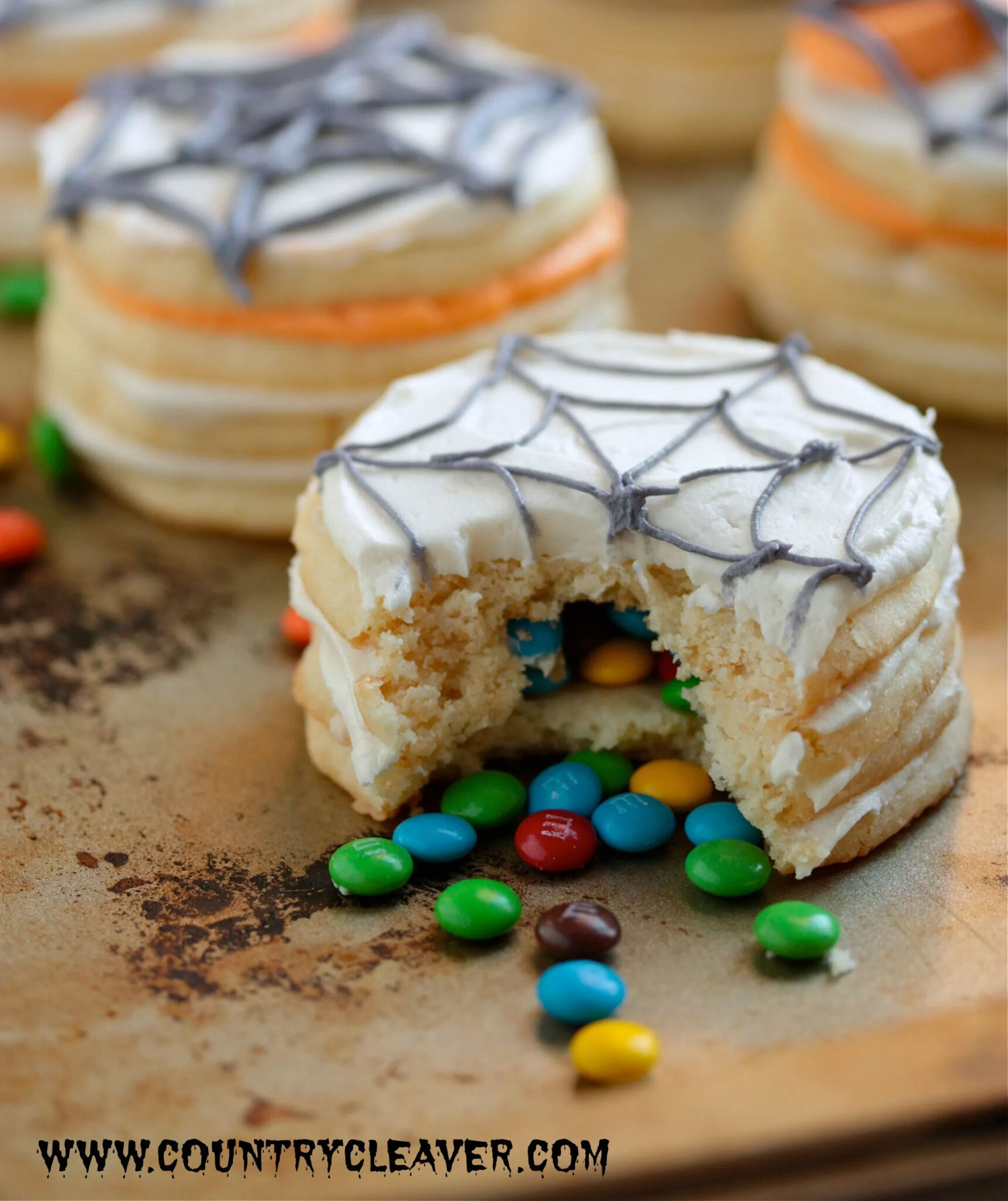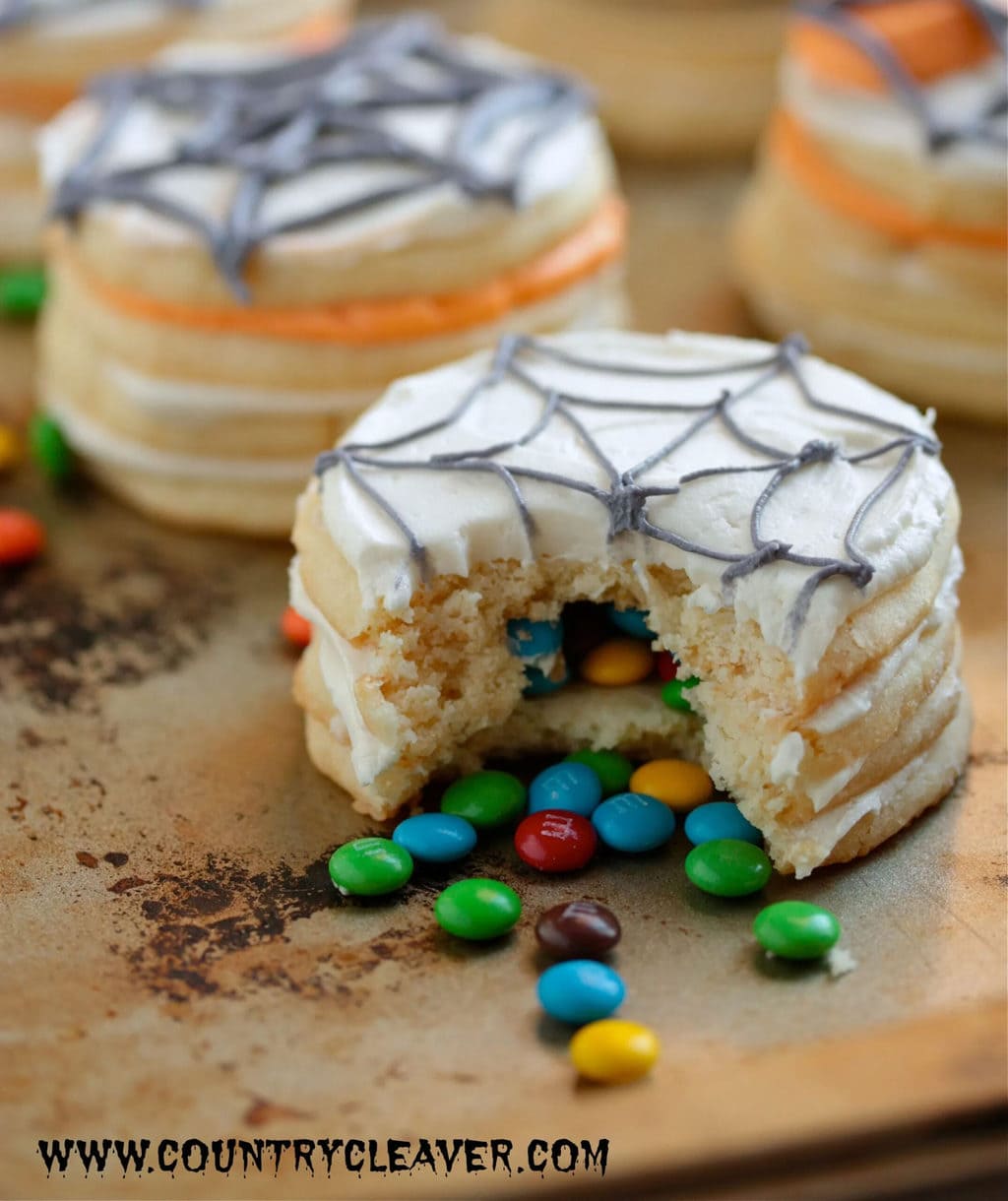 Surprise Sugar Cookie Stacks
These Halloween surprise sugar cookies stacks will give you a spooky surprise as soon as you bite in! Easy and quick and frightfully fun!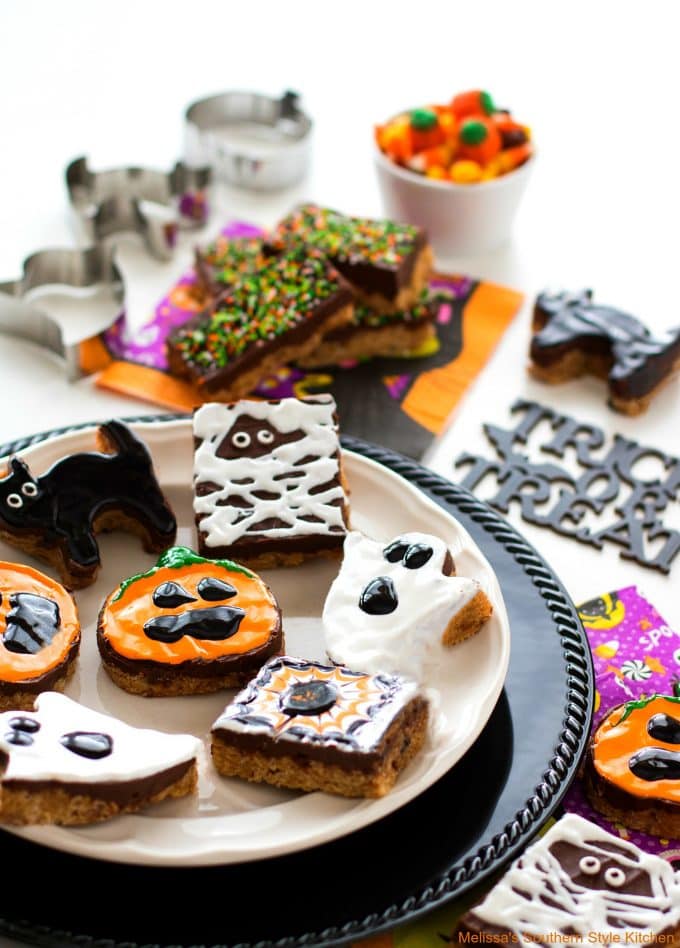 Halloween Scotcheroos
Fun times are sure to be on the menu when you create Halloween Scotcheroos with the kids this Halloween. These gooey Karo ® Syrup and peanut butter-coated puffed rice cereal bars are topped with the decadent chocolate and butterscotch combo that we all love. Get the family involved by adding festive seasonal decorations and you've created edible fun for your trick-or-treaters to relish and sweet memories, too.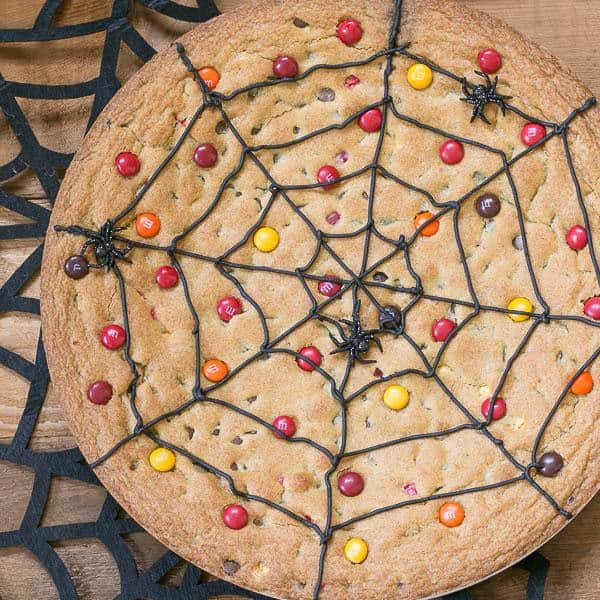 Spiderweb Cookie Cake
Spiderweb Cookie Cake is perfect for all things Halloween! My chocolate chip cookie loving family thought this GIANT cookie, AKA Spiderweb Cookie Cake, was a genius idea! Your family will want this cookie cake recipe to become a holiday tradition at your house, too!!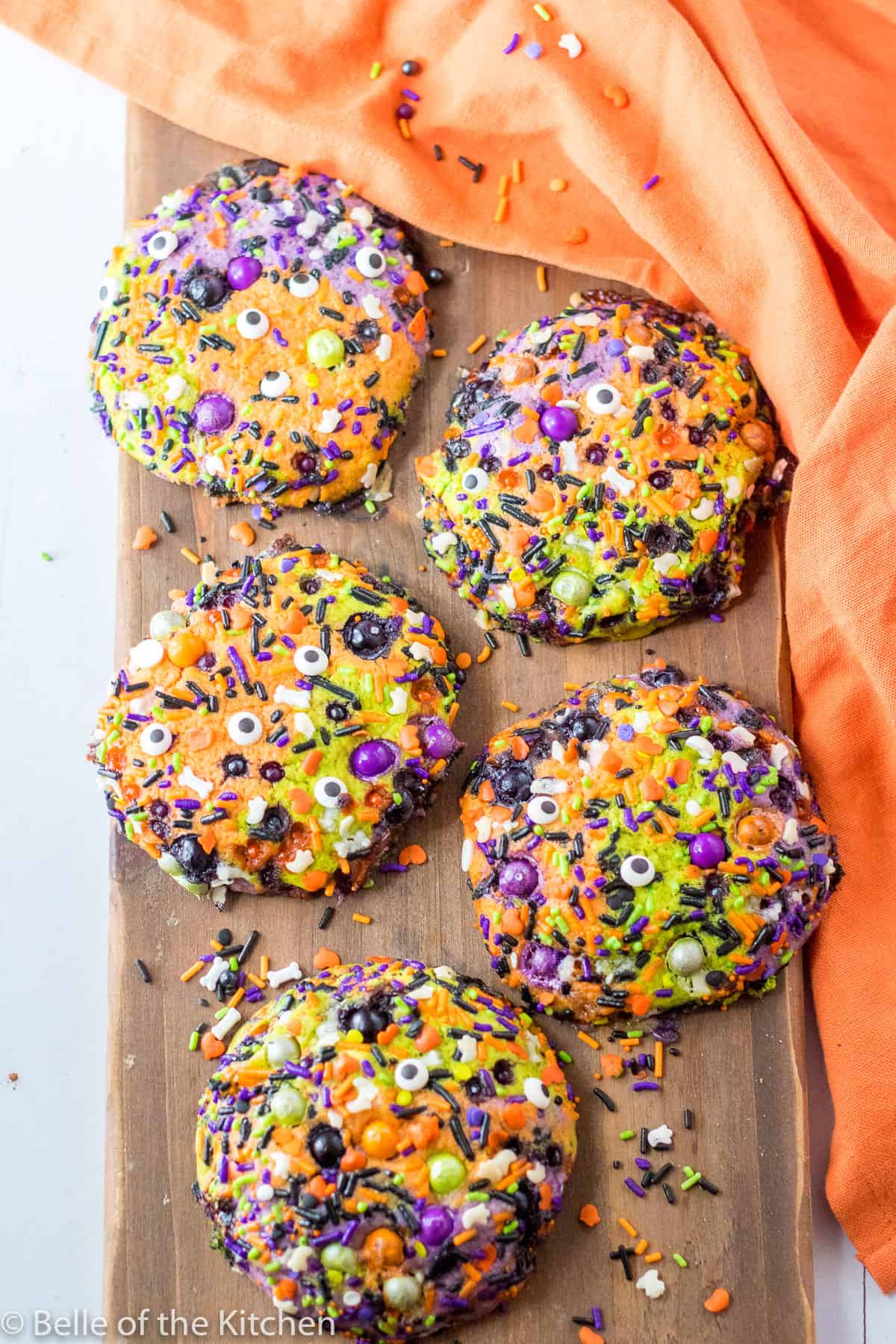 Halloween Sugar Cookies with Sprinkles
These Halloween Sugar Cookies are the perfect spooky treat! They are loaded with colorful sprinkles and make a frightfully fun dessert for your Halloween night.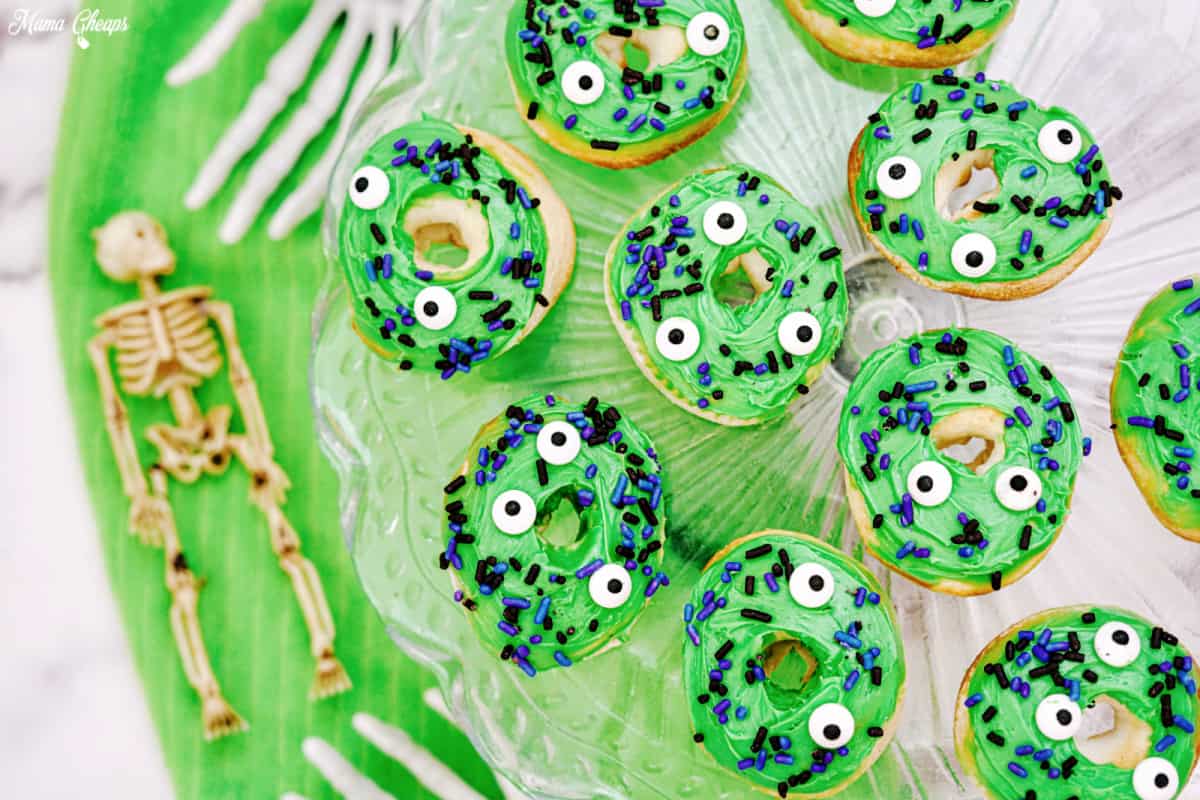 Halloween Monster Donuts
These bright and colorful monster donuts are the perfect Halloween treat! Use a package of biscuit dough and cook them up in your air fryer in just a few minutes. This is an easy snack to make, even when you're short on time.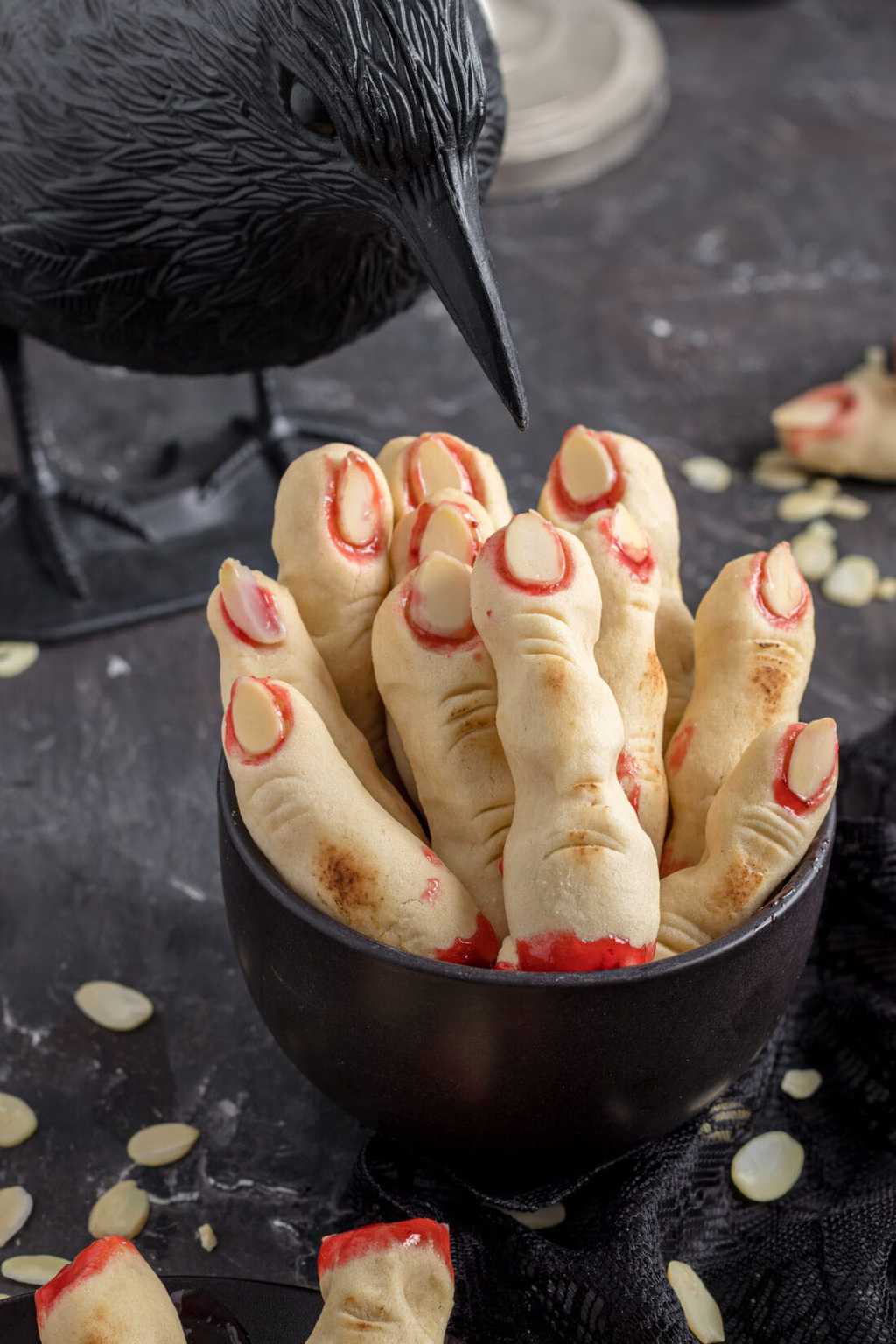 Witch Finger Cookies
These creepy witch finger cookies have a buttery delicate cookie base that's decorated with strawberry jam and sliced almonds. They're one heck of a tasty Halloween treat that is surprisingly easy to make!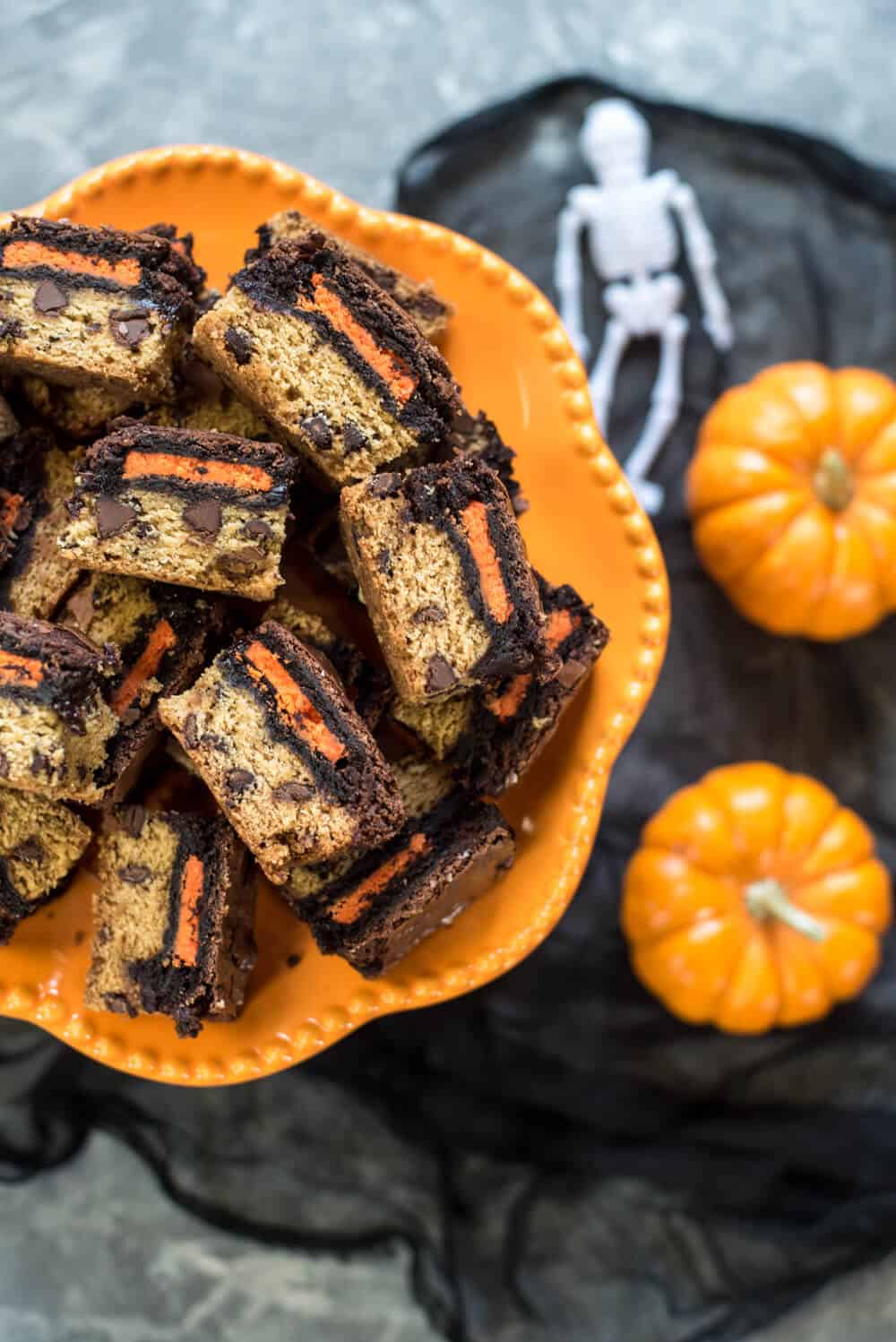 Halloween Oreo Brookie Bars
There are three delicious layers in these Halloween Oreo Brookie Bars. A really simple way to add a colorful and very tasty treat to your Halloween festivities!
What are your Halloween plans? Will you be dressing up this year?
PIN It for Later!