Game time is almost here, so get ready to enjoy these recipes to feed a crowd! If you are looking for tasty ideas that are easy to make, delicious, and go a long way, here are some great crowd-pleasing recipes everyone will love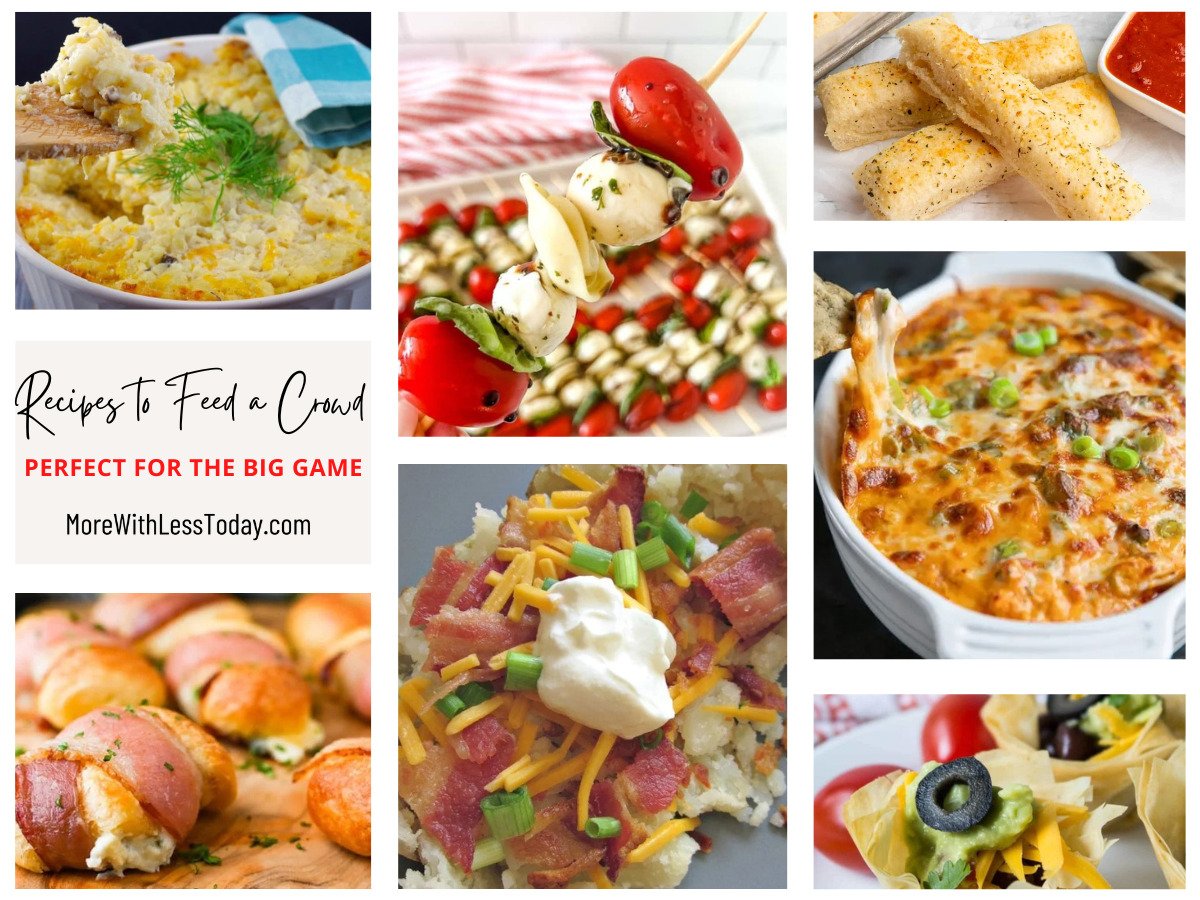 Recipes to Feed a Crowd – Perfect for the Big Game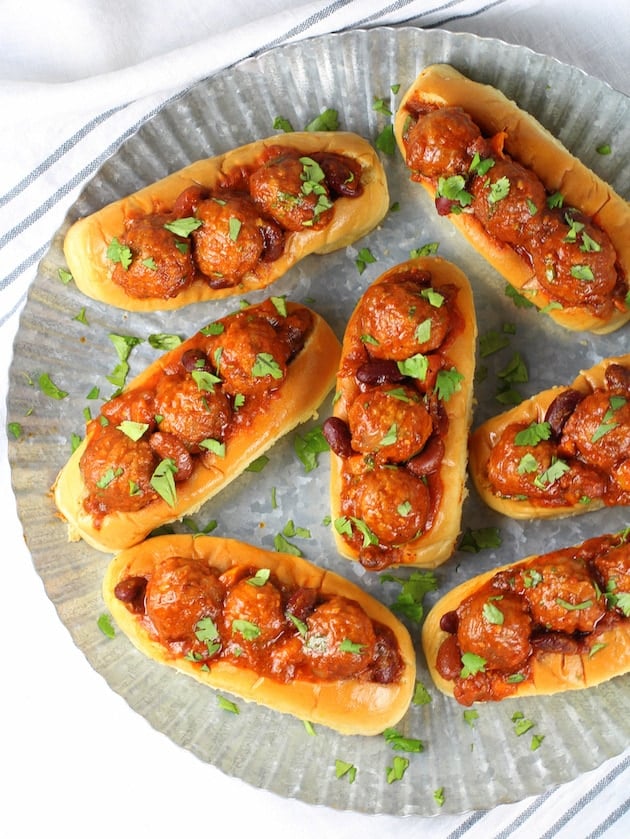 Recipe by Taste and See
"These delectable little meatball sliders are a perfect game night food. They are easy to make and easy to make for a crowd. You can easily double or triple this recipe with no problem. Which is a very good thing as you will want to have plenty on hand!"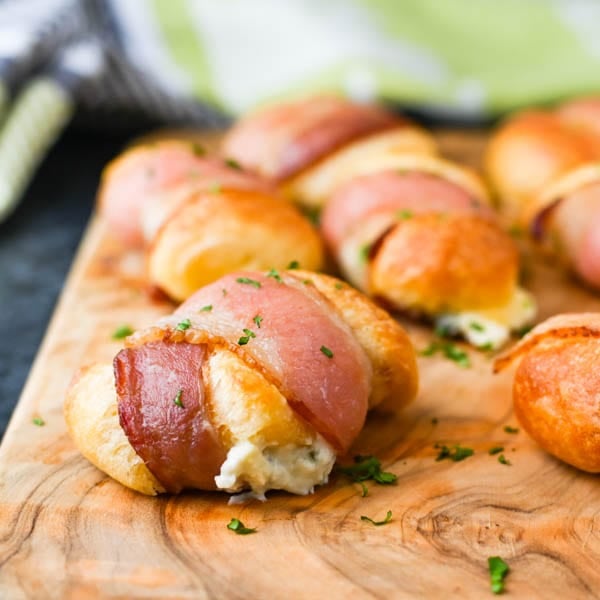 Recipe by Garlic & Zest
"These little appetizers are so so easy! You only need three ingredients – cream cheese, bacon, and crescent rolls. Ready-to-go crescent rolls make them a snap to create. You can whip up batch after batch in no time at all. You simply can't go wrong with anything that has bacon and cream cheese in it."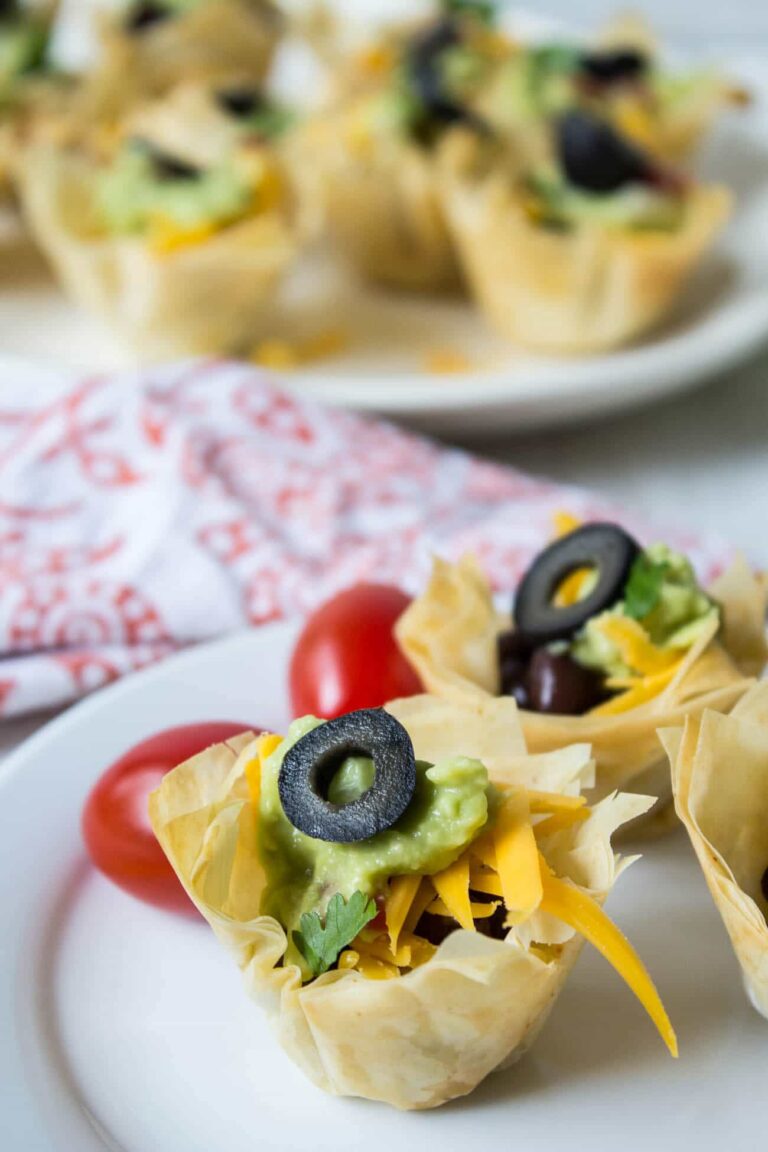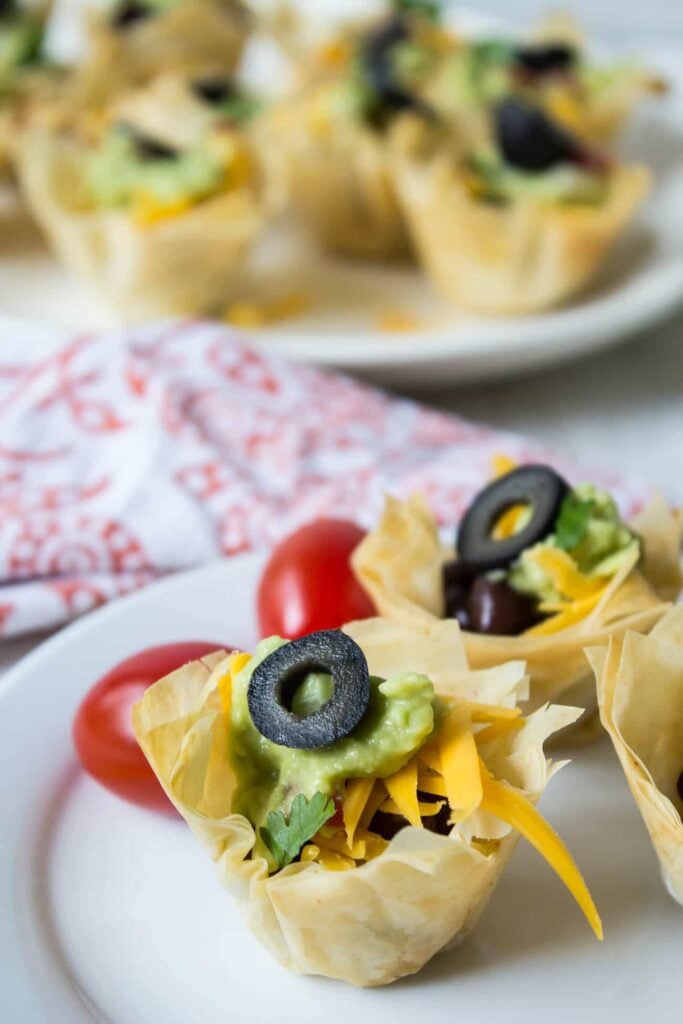 Recipe by Beyond the Chicken Coop
"Does anyone else love "mini" foods as I do? So fun to make and eat. Premade phyllo dough is the basis for the cups. Fill, serve and enjoy! This recipe makes enough for twelve people but you will probably want to make at least two batches. These are kid pleasers too."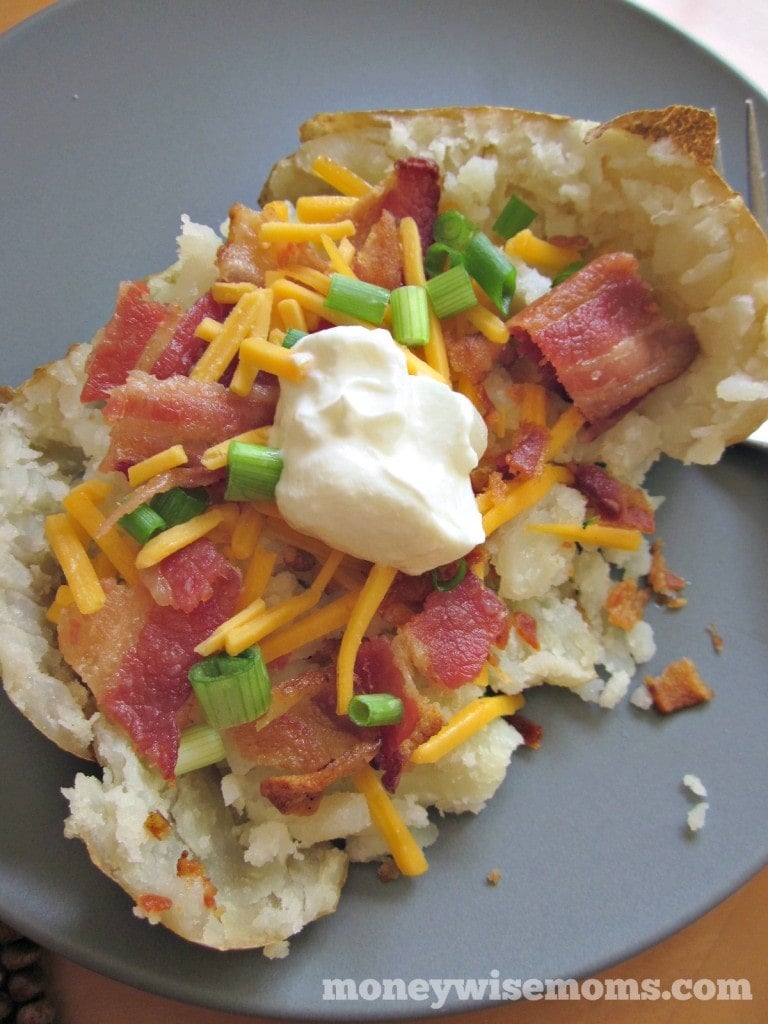 Recipe by Money Wise Moms
"A baked potato bar is always a big hit no matter what the occasion but is definitely a winner for a game night buffet. This one is easy to plan for – a potato for each person, maybe two for the really big guys! Then add your fixings and you are all set."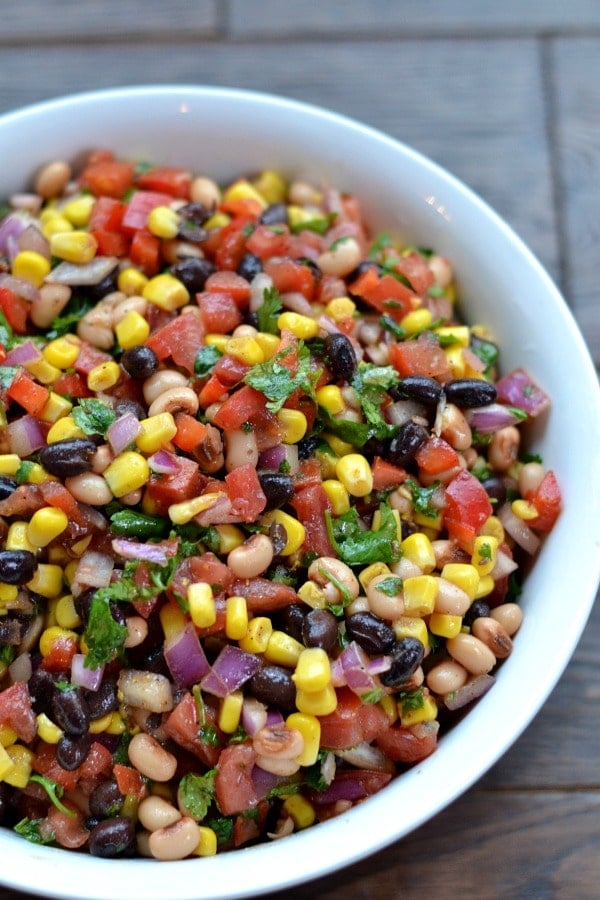 Recipe by To Simply Inspire
"Cowboy caviar is simply delicious. It's a wonderfully fresh twist on the typical salsa. Serve with nachos or Fritos for a game night snack that is sure to please."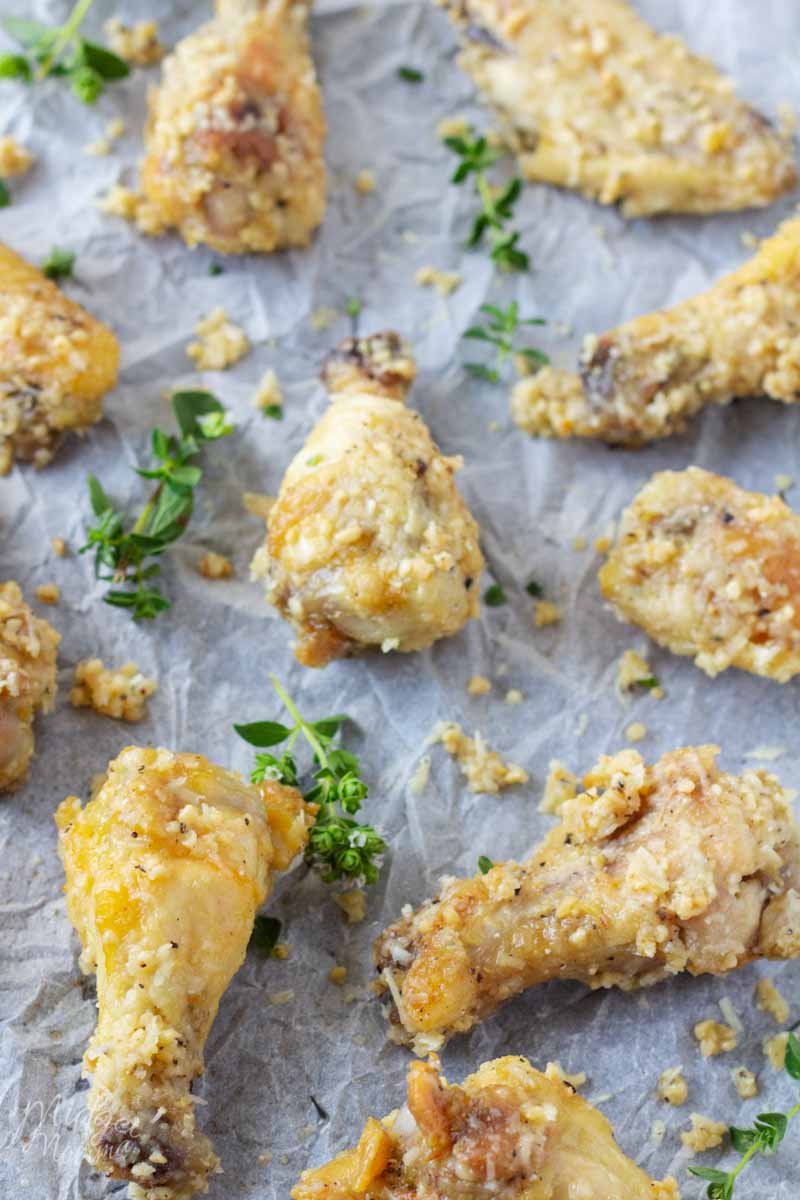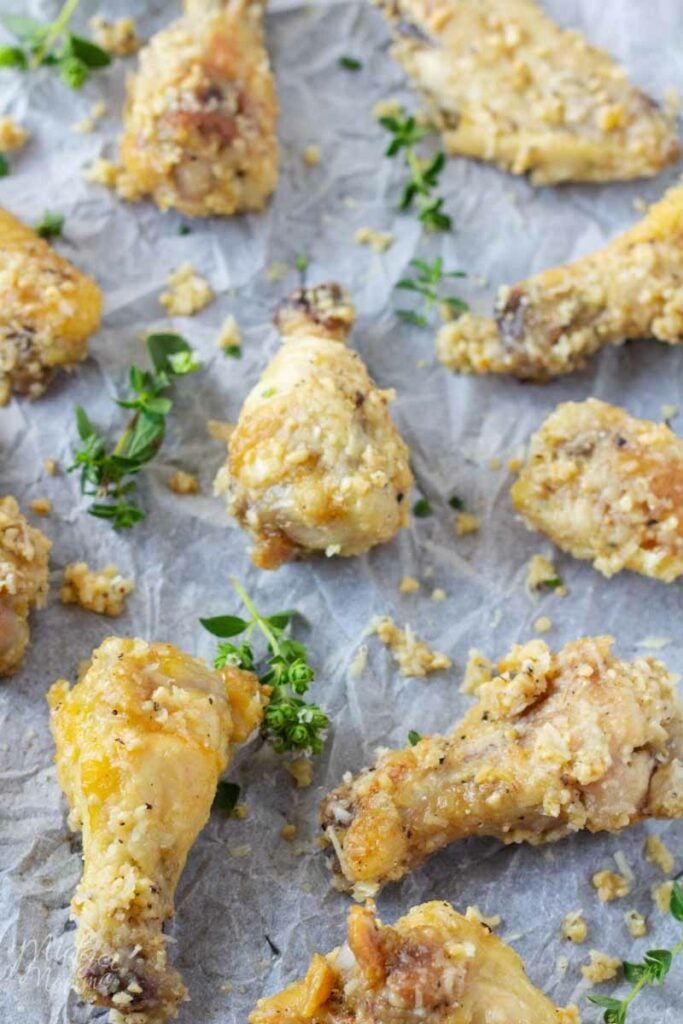 Recipe by Midget Momma
"No game night would be complete without chicken wings. These wings combine the tasty goodness of garlic and parmesan which will have your guests licking their fingers. It's another recipe that is easily doubled or tripled. Oh, did we mention it's keto and low-carb friendly?"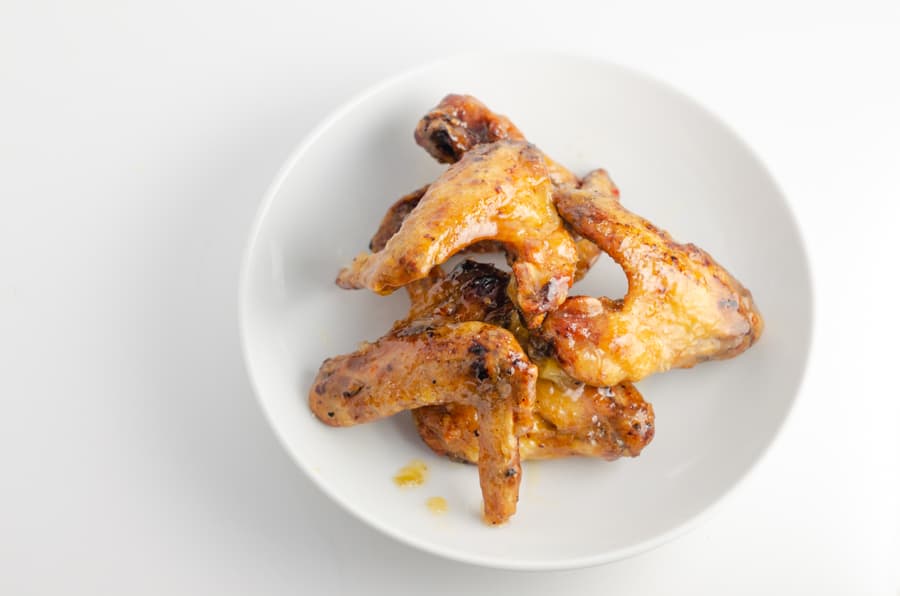 Recipe by Smart Savvy Living
"Add these to the buffet along with the garlic parmesan wings for those who like things a little zestier. The pineapple makes it a sweet hot treat that can't be beaten!"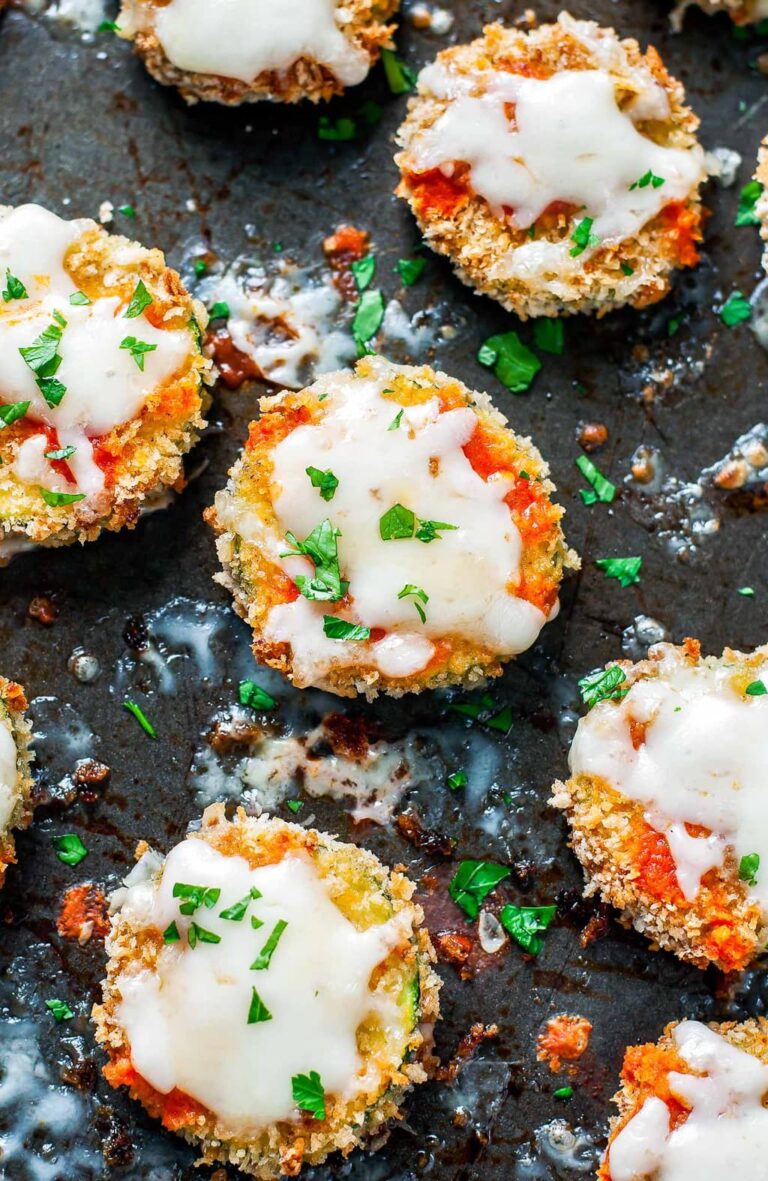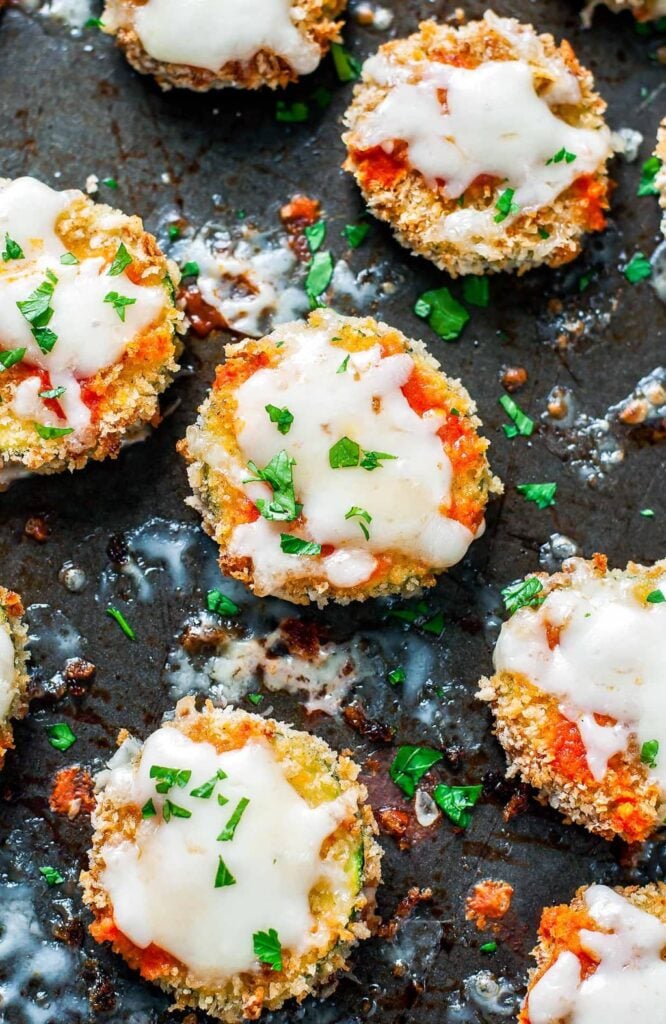 Recipe by Peas & Crayons
"YUMM! That's about all you can say while feasting on these cheesy treats. One average zucchini makes about 35 chips so definitely an easy one for a game night binge. No one will even care that its zucchini, they're that good!"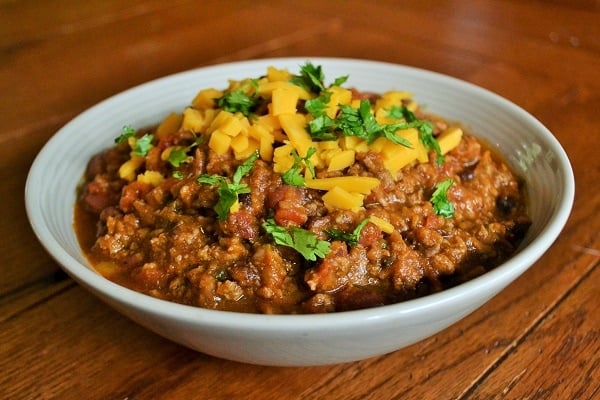 Recipe by Jersey Girl Cooks
"Is it really a game night celebration without chili? Most folks would say no! This makes a nice big batch that is great when cooking for a crowd."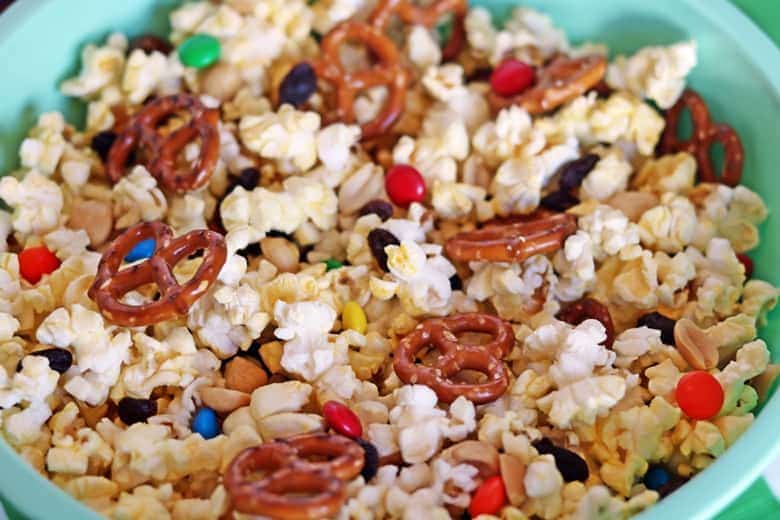 Recipe by Crayons & Cravings
"Oh so easy!!!!!!!! Use store-bought ingredients, mix them together then use disposable football-themed cups to hold your snacks. Easy to pass around and kids love it – kids of all ages. Have a big bowl on hand for refills, there will be plenty!"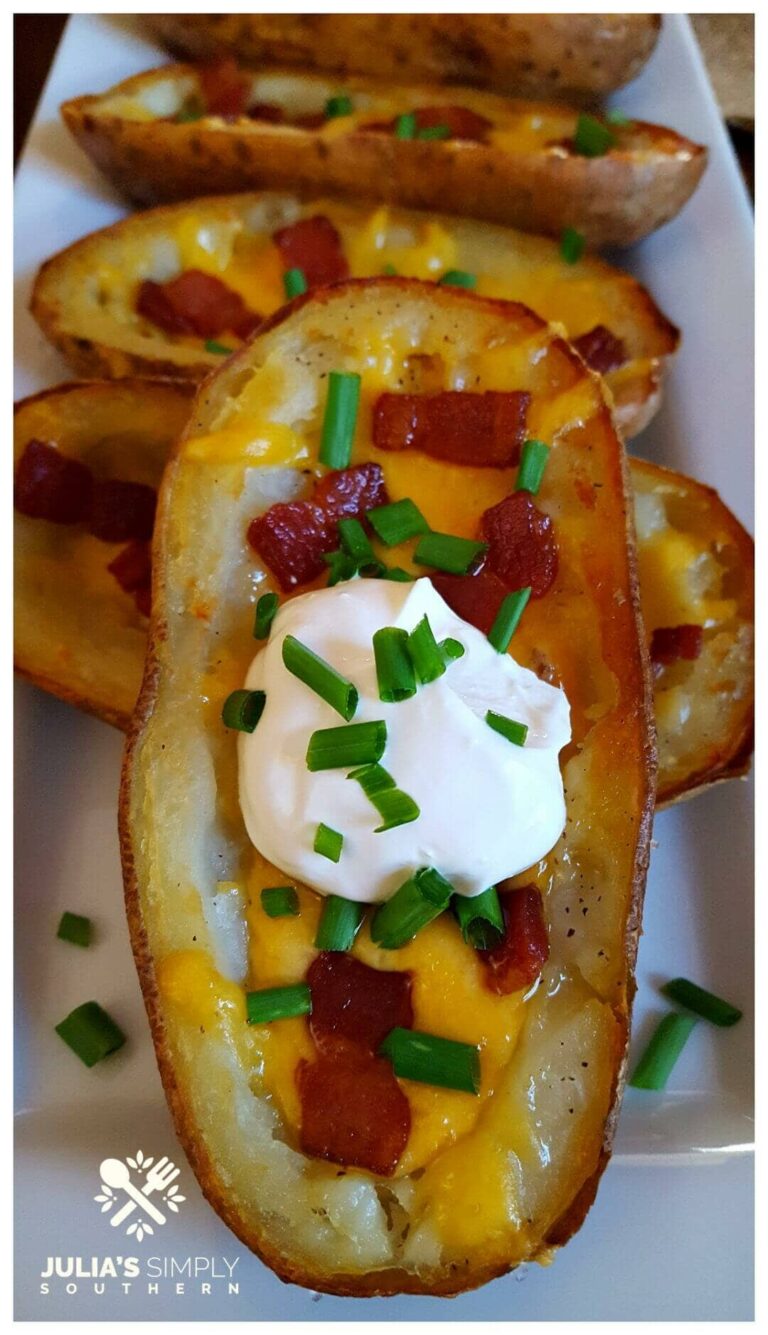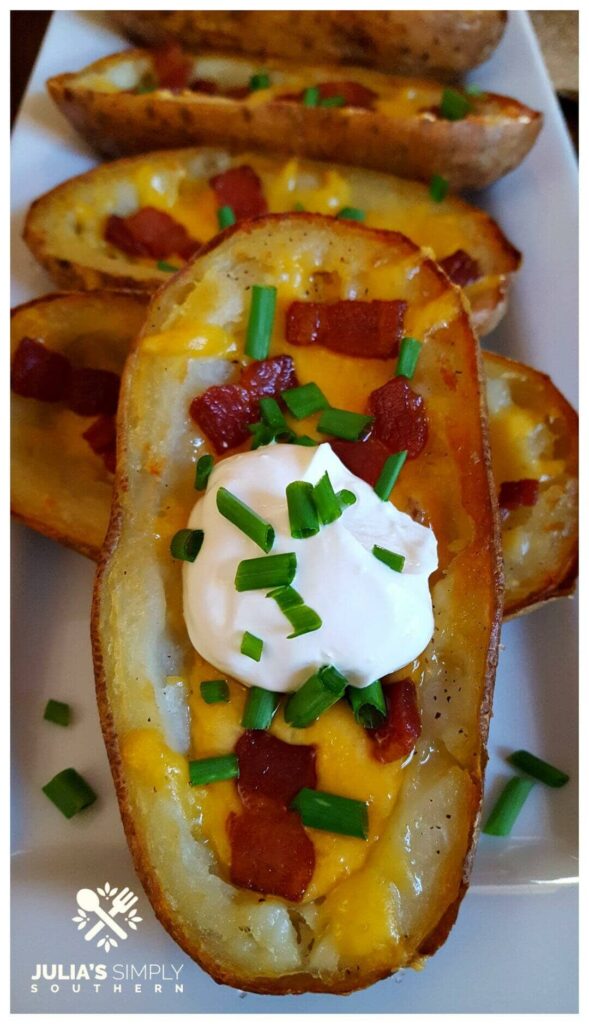 Recipe by Julia's Simply Southern
"Just six big potatoes will make enough potato skins for twelve. These are great finger food, one that is deliciously filling. Cheesy goodness that the whole team will want to get in on!"
Recipe by The Cooking Duo
"With just a few ingredients, these garlic Sheet Pan Breadsticks come together quickly and are the perfect addition to any meal. Plus, they're made with simple baking ingredients you may already have on hand!"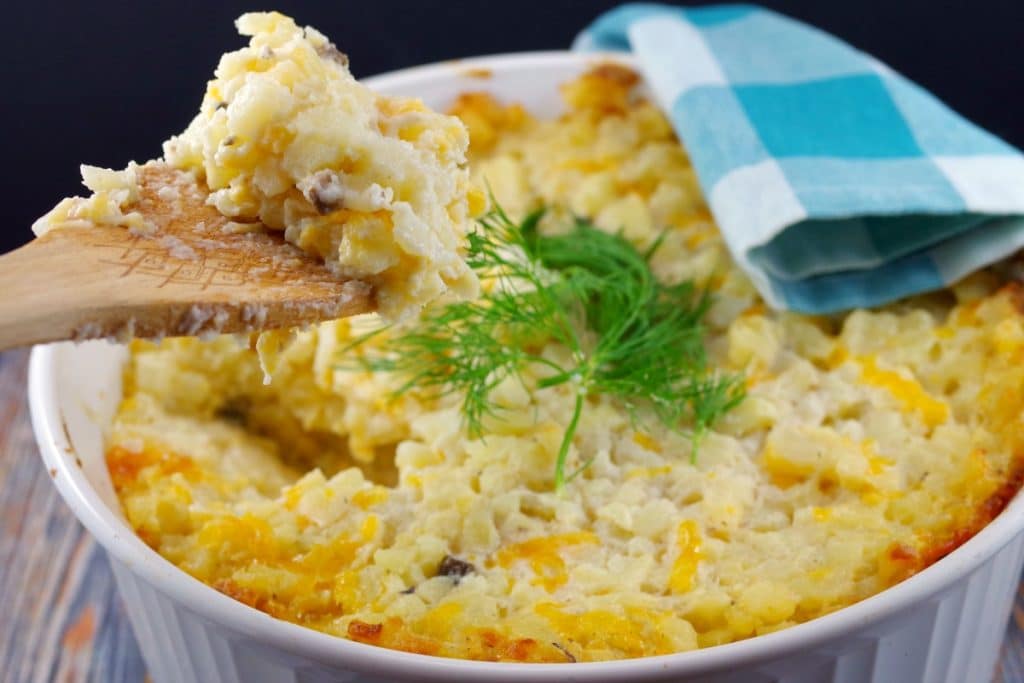 Recipe by Food Meanderings
"This Potatoes Romanoff Recipe is not only classic comfort food, but it's also the ultimate potluck dish. Made with frozen hash browns, low-fat sour cream, cheddar cheese, and mushroom soup, it's a little lighter than usual, but delivers on taste! It can also be made in a slow cooker."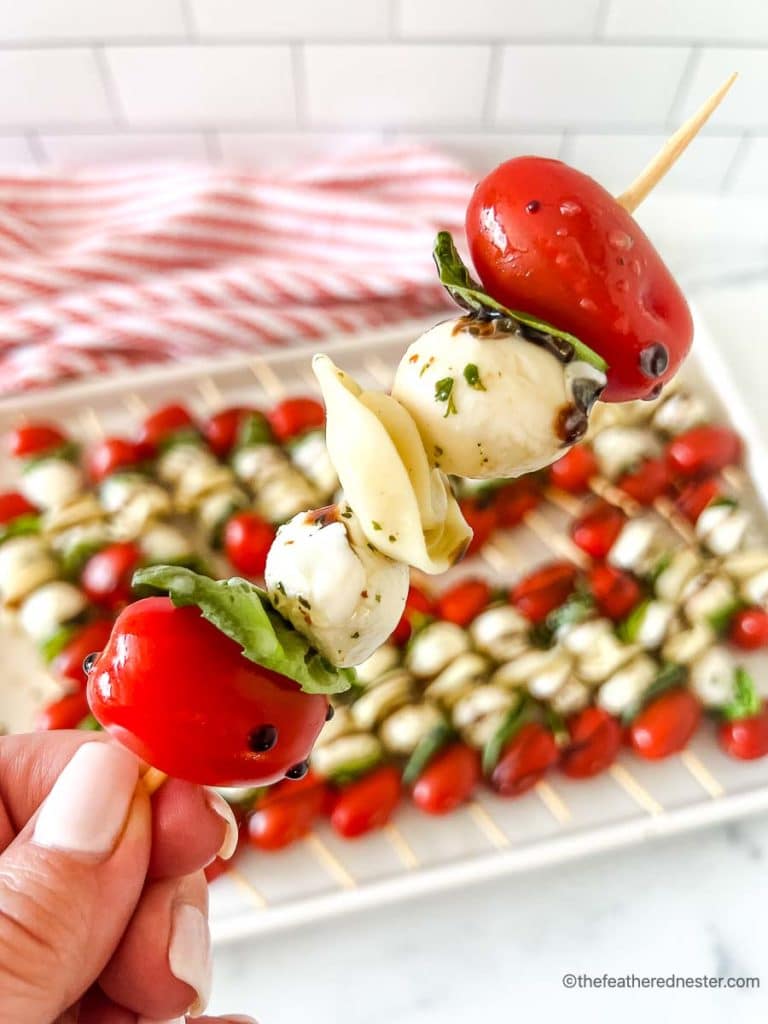 Recipe by The Feathered Nest
"Tortellini Caprese skewers are the ideal easy no-bake appetizers to make as your next party snack. Everyone will love the Caprese kabob skewers with a balsamic drizzle. So grab the ingredients and get started on this amazing tortellini appetizer!"
Recipe by The Forked Spoon
"This Buffalo Chicken Dip is everyone's favorite game day or party appetizer! Made with simple ingredients, make this awesome recipe for your next party or gathering."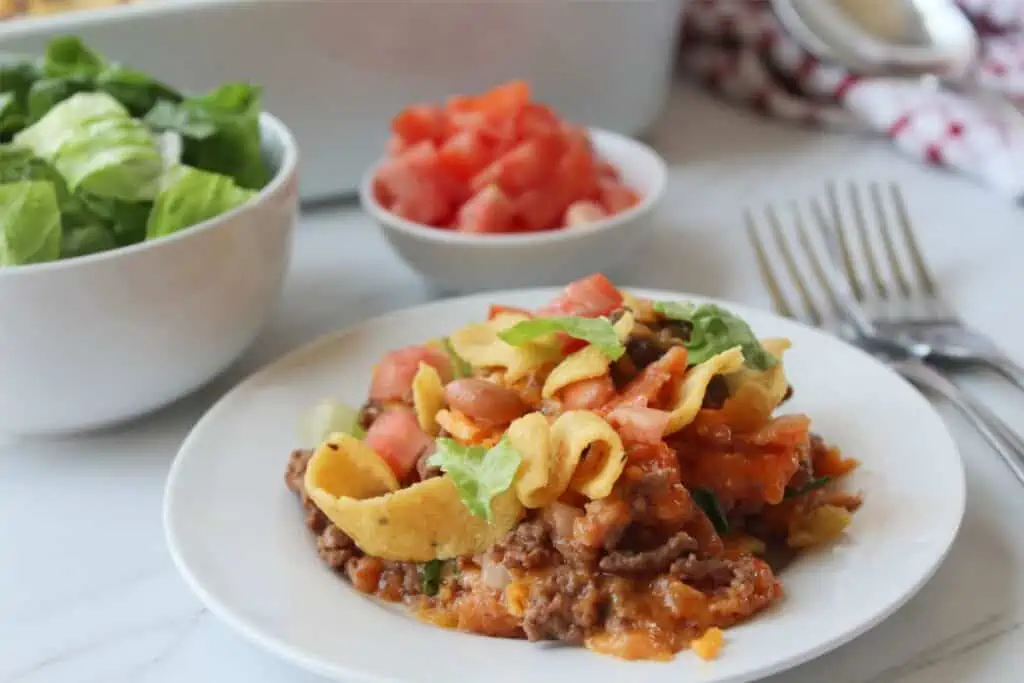 Recipe by Saving Dollars and Sense
"Easy casserole recipe that is similar to a Frito pie, and loaded with all your favorite walking taco flavors."
What's your favorite game day recipe?
Recipes You Might Also Like
Make the Most from Your Amazon Prime Membership (try it for FREE!)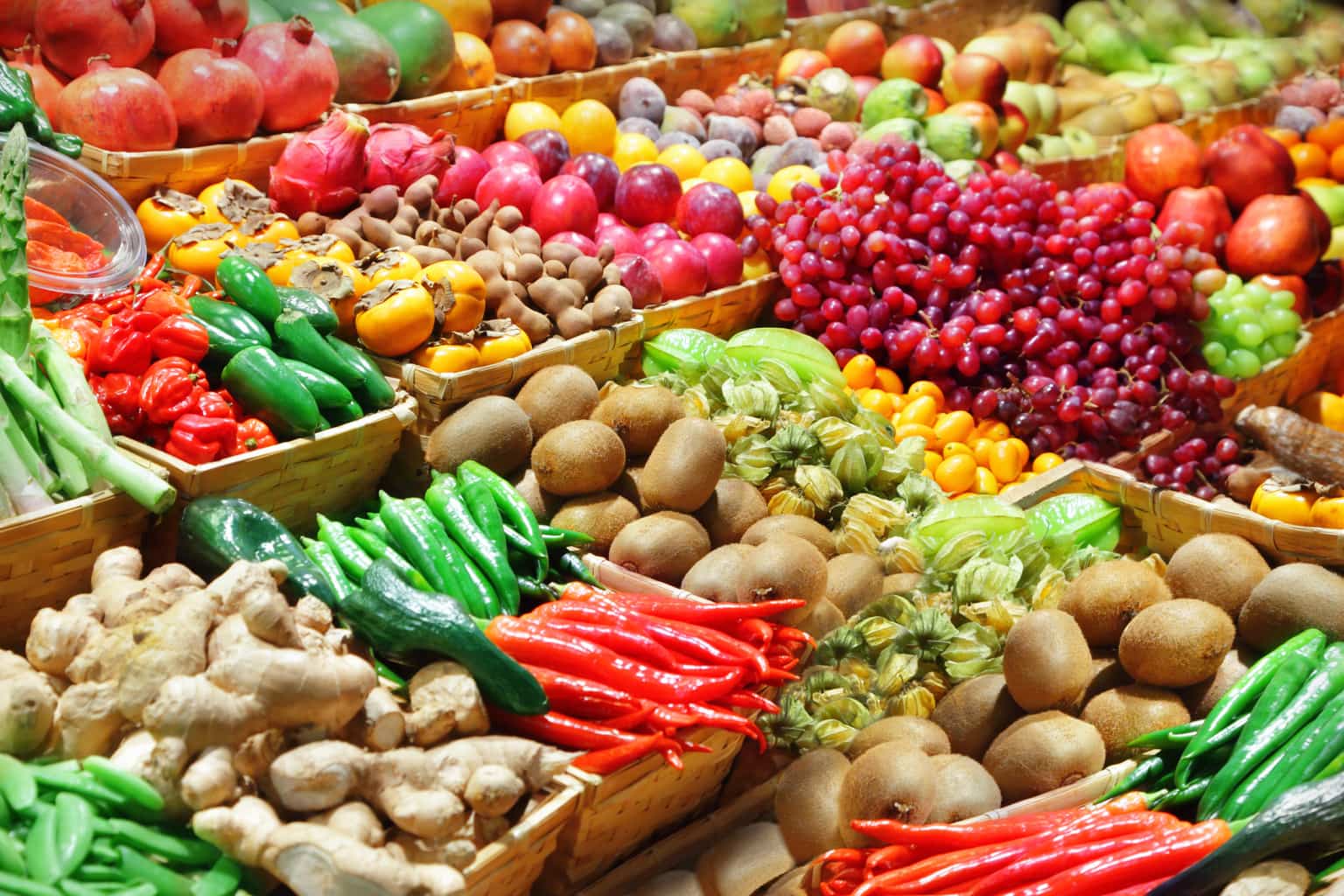 Join Amazon Prime
Try Amazon Prime for FREE with a one-month free trial. After one month, you can decide if the cost of the membership makes sense for you and then cancel before you get charged for the membership. You do need to enter a credit card to access the free month so write the ending date on your calendar and set up an alert so you can decide if you want to keep it or cancel right before your free month ends.
Try Amazon's Subscribe & Save Feature
Have you ever tried Amazon's Subscribe and Save feature? It will save you at least 5-15% on your reoccurring purchases. Plus you won't run out which is especially helpful these days. I use this for our favorite snacks, dog food, vitamins, household supplies, and more. You can pause or cancel orders easily from inside your account.
Save at Whole Foods Market
Find many exclusive weekly deals all over the store, and save an extra 10% on hundreds of sale items. Keep up to date on featured Prime Member Deals every week.
Skip the trip to the store
With Amazon Fresh, get 2-hour delivery on just about anything. Check here for availability in your area.
Here are 30+ Tips to Save More at the Grocery Store
Kitchen Gadgets To Make Cooking Easy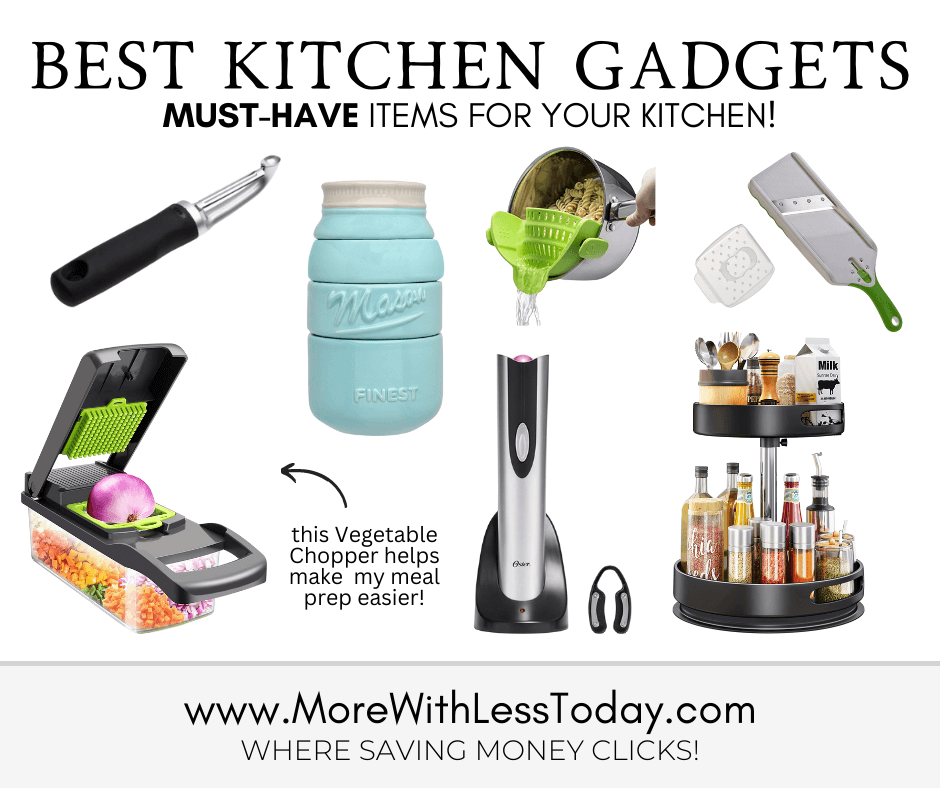 Click here to see my favorite affordable kitchen gadgets that make cooking easy!
Sign Up for Our Email List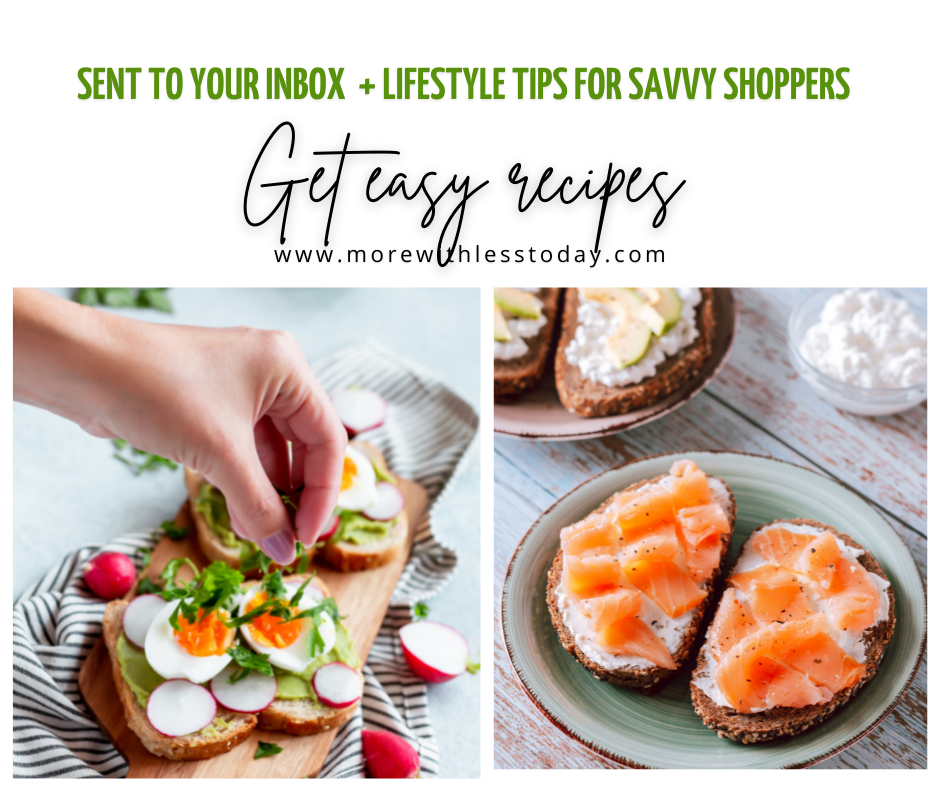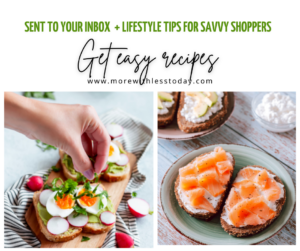 Have more delicious Recipes to Feed a Crowd sent straight to your inbox! We also share lifestyle ideas for shopping, travel, pets & more. We would love to connect with you.
Sign up for our emails and know we respect your privacy and will never share your email with anyone else.
PIN for later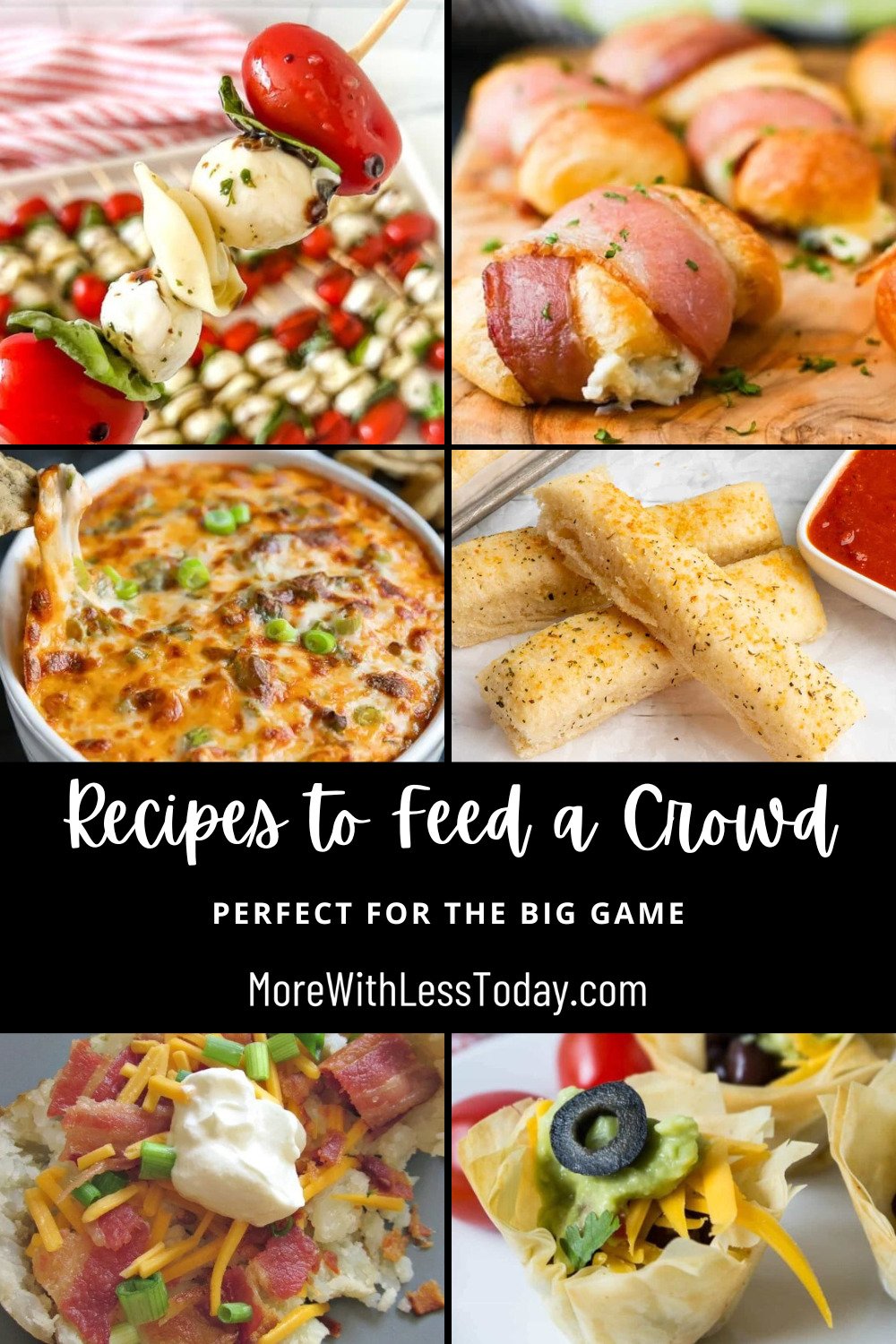 Don't forget to share these delicious Recipes to Feed a Crowd with your friends and loved ones. If you are on social media, I would love to connect with you on Facebook, Instagram, Pinterest, or Twitter. Just click on the links to visit my profile. Leave a message and I will follow you back!