WASA Crispbread crackers make a great base for appetizers. Because they are a hearty and thick cracker, they make a sturdy platform to add toppings. It's like having a blank canvas for your recipes. WASA Crispbreads are a Barilla family product, another one of my favorite go-to brands.
For a new twist on an appetizer, try my WASA Crispbread Pizza Appetizer Recipe. It's quick and easy. They can go from table to tummy in about 10 minutes. You can also make a pizza bar and set out several pizza toppings and let everyone customize their own pizza appetizers.
All you need to do is pop them into the oven or toaster oven and heat them up until the cheese is melted.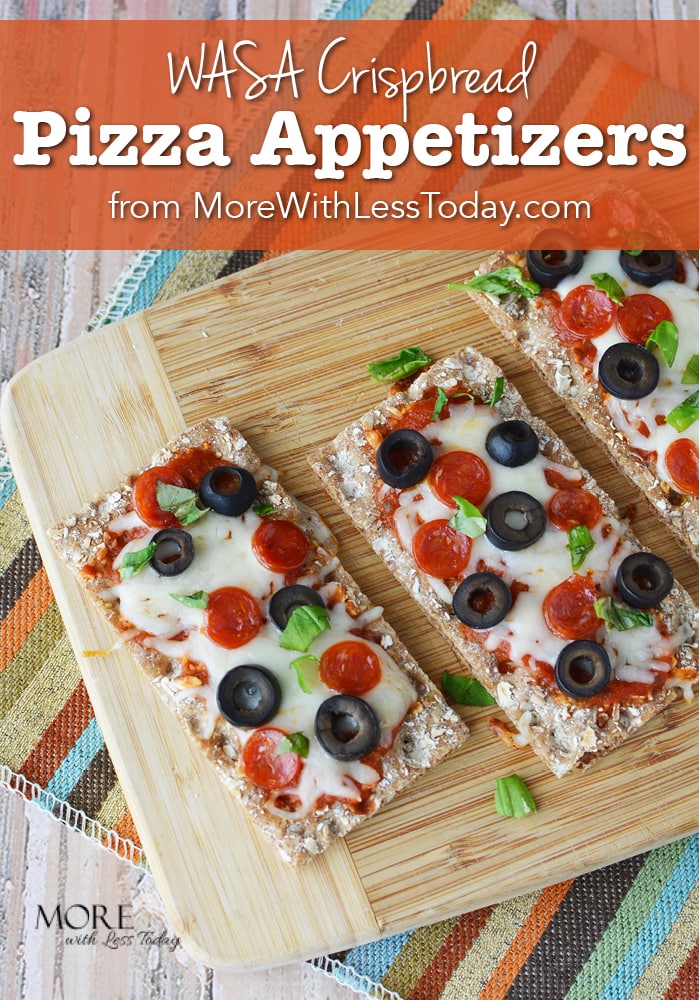 WASA Crispbread crackers are super wholesome and super delicious! They are 100% whole grain, fat-free and portion-controlled with only 45 calories. I find them very filling and satisfying.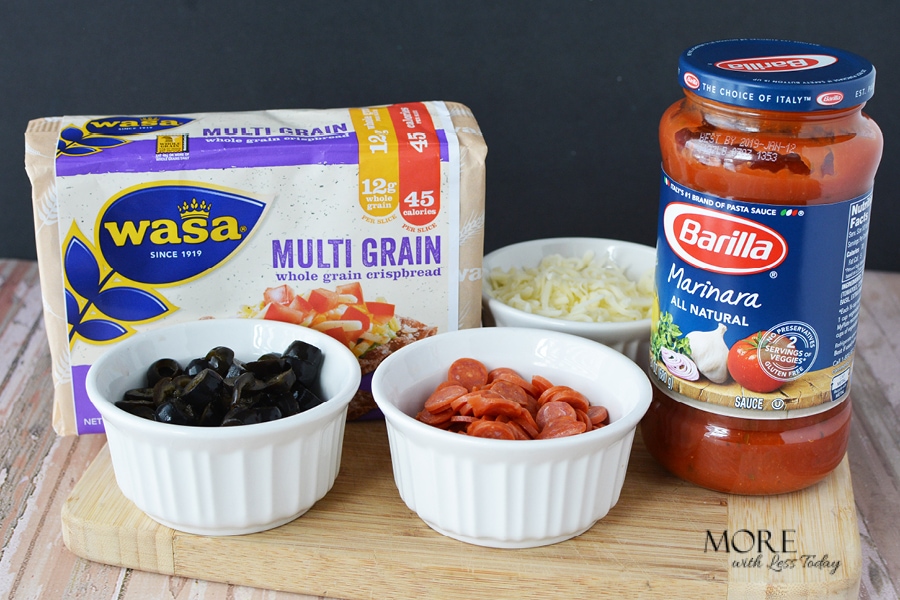 Here are the ingredients to make WASA Crispbread Pizza Appetizers
1 package (9.7 oz) Wasa Multi Grain Crispbread
1 jar (24 oz) Barilla Marinara Sauce
2 cups shredded Mozzarella cheese
1 cup mini pepperoni
1 cup sliced olives
1 bunch, fresh basil, chopped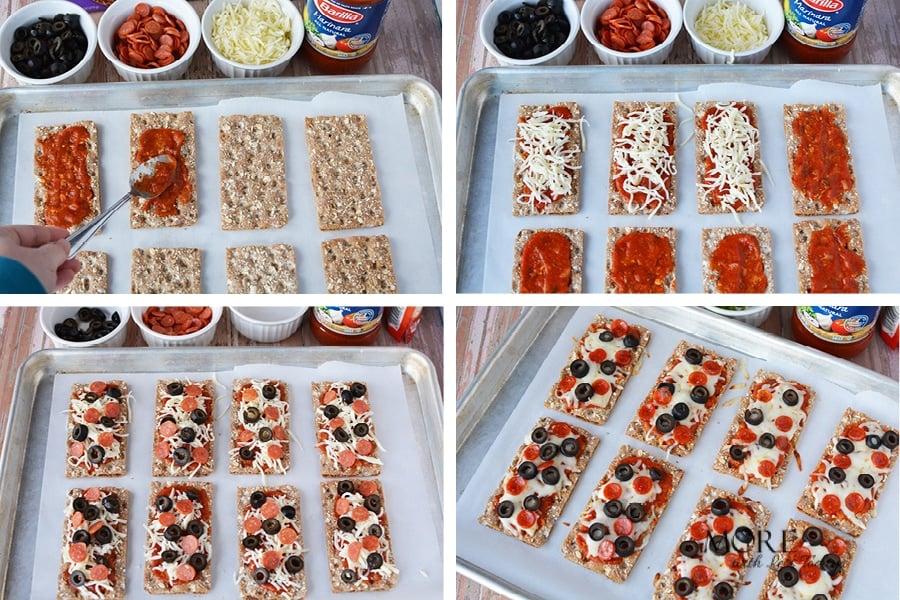 Easy directions
Preheat oven to 350 and line a baking sheet with parchment paper.
Place crispbread on a baking sheet about 1″ apart.
Top each crispbread with a spoonful of marinara sauce. Use the back of the spoon to evenly spread the sauce onto the cracker.
Top with cheese, olives, and pepperoni.
Bake for 5-7 minutes or until cheese is melted and sauce is heated through.
Top with chopped fresh basil before serving.
Enjoy!
More recipes
Did you know that Barilla also has delicious gluten-free pasta? I was impressed to learn that the Barilla Gluten-Free pasta has recently been named one of Parents Magazine's "Top 25 Allergy Free Foods." Be sure and take a look and share this useful list with other families with food allergies.
You can also get more delicious recipes on the Barilla website and their Barilla inspired Pinterest boards!
This post is sponsored by Acorn Influence. All opinions are 100% mine.
PIN for Later!