Brunch Recipes
With brunch, you get the best of both worlds because you get to enjoy a combination of breakfast and lunch in the middle of the day. Generally, brunch is on Saturday morning or Sunday and it usually starts in the late morning and going into the early afternoon, but you can enjoy it any day of the week. Whether you want to enjoy a French Toast Casserole with maple syrup or healthy recipes, these 16 Sunday brunch recipes are a great alternative to the standard breakfast classic recipes.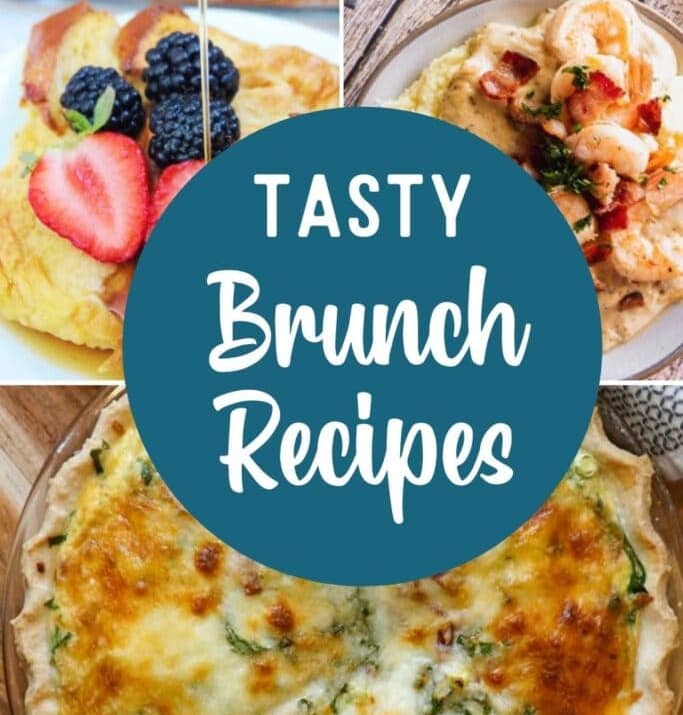 Quiche, casseroles, and your favorite mix of lunch and breakfast come together to create a wonderful meal that you can enjoy with friends and family. If you are looking to add a few more recipes to the brunch table, these brunch recipes will not let you down.
"The perfect adult treat for brunch, this French toast bake is made with the delicious Bailey's Irish cream."
"With only a few ingredients needed, these mini ham and cheddar treats will be a delicious addition to the brunch table."
Gluten Free Cinnamon Streusel Coffee Cake
"Enjoy brunch and coffee with this delicious and rich gluten-free streusel coffee cake."
"Celebrate brunch with a fun and colorful waffle breakfast board which includes waffles, fruits, and your favorite waffle toppings."
"Made with a homemade pie crust, this quiche is loaded with eggs, bacon, cheese, and spinach for a delicious brunch recipe."
"With a bit of a golden crisp outside and a tender sweet buttery filling, this brioche French toast is a tasty brunch recipe everyone will love."
Ginger Glazed Blueberry Scones
"This homemade blueberry scone adds a bit of lemon flavor and is topped with a sweet ginger glaze."
Shrimp and Grits with Bacon Gravy
"Creamy, cheesy, and delicious, these southern grits are topped with shrimp and covered in a rich smoky gravy."
Smoked Salmon and Eggs Breakfast Platter
"If you are looking to impress your guests for brunch, this smoked salmon and eggs breakfast platter is sure to do so."
"Made with a homemade Hollandaise sauce, this delicious brunch recipe brings the perfect combination of flavors."
"A classic tofu scramble with a hot sauce twist, this brunch recipe is packed with protein for a delicious meal."
"Crepes are a popular choice for brunch and these crepes are delicious, easy to make, and fun to customize with your favorite flavors."
"The perfect breakfast casserole if you are looking for something comforting, this cheese casserole is delicious and easy to make."
"A delicious way to enjoy steak and eggs, these protein-packed grilled steak and egg tacos will make a tasty brunch."
"Mallorcas, also known as Puerto Rich breakfast sweet rolls, will make a delicious treat to enjoy during brunch."
You probably have the ingredients on hand to make these delicious pancakes!