Have you heard about cloud bread? It's a soft and fluffy bread made with egg whites and it has catapulted to stardom thanks to TikTok videos. Colorful and incredibly easy to make, this a recipe you'll want to try. You may want to ask the kids to help with the fun part!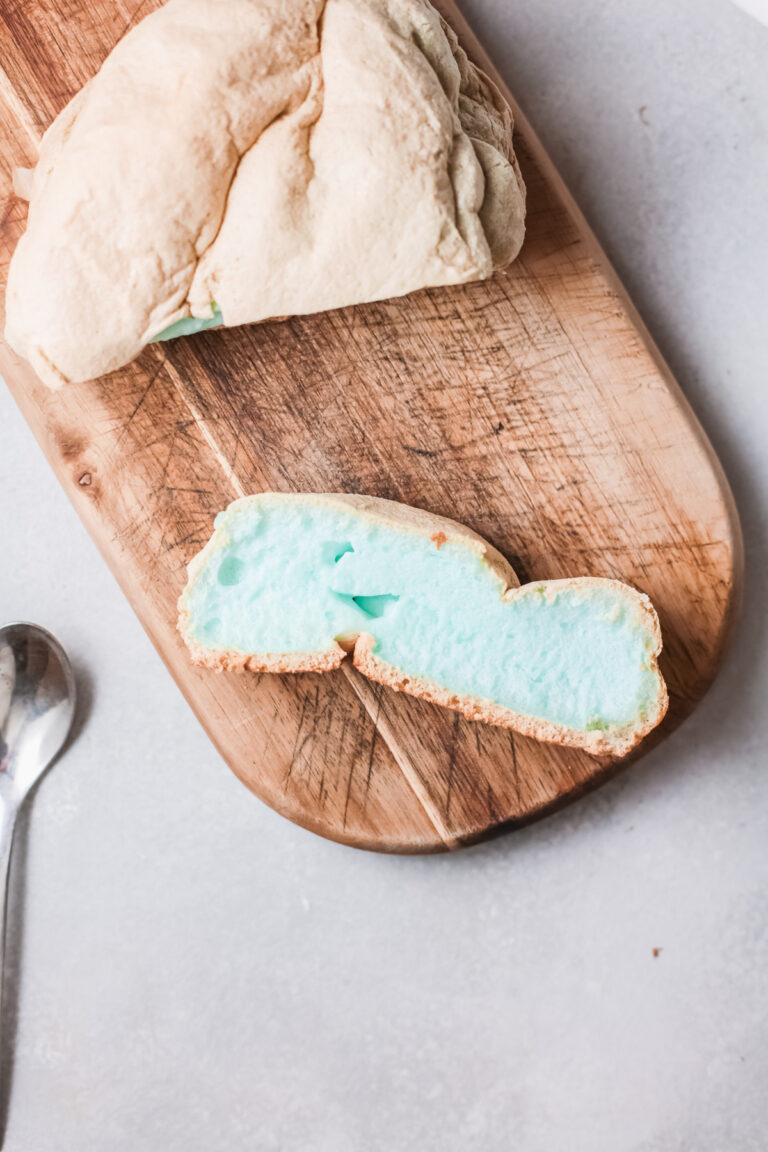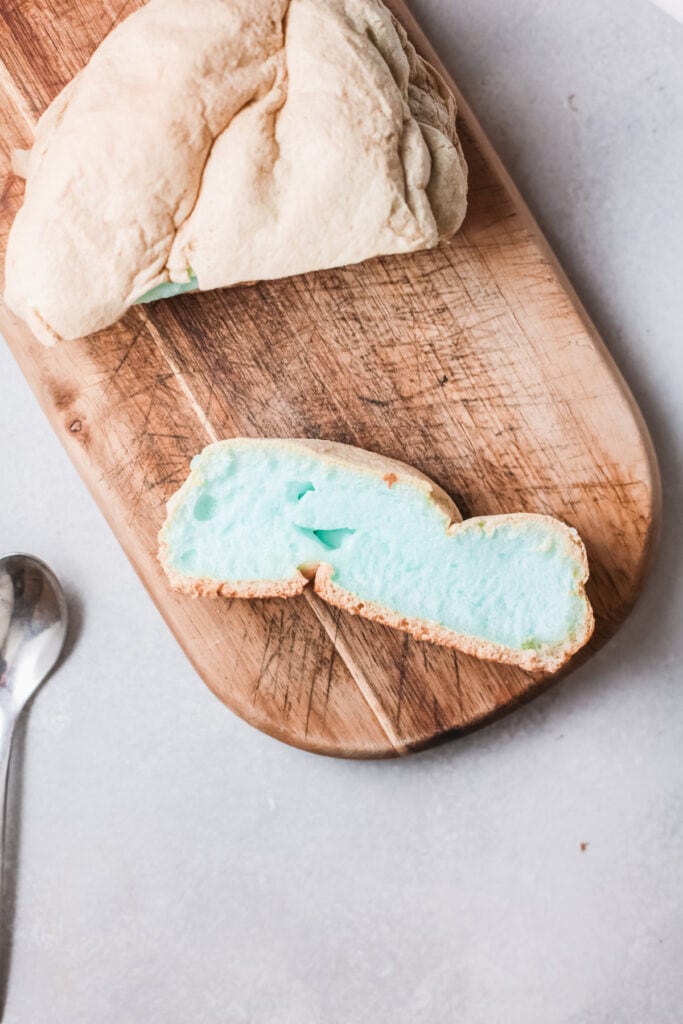 Cloud Bread – Tiktok Viral Recipe Using Only Three Ingredients
There's smoothing about viral food videos that have a place in my heart. I know that most of the time those recipes are not as delicious as they are hyped up to be but I still need to try them.
Did you try making Dalgona Coffee?
This cloud bread was one of those recipes that I just needed to make, I mean lots of TikTok users said that it was incredibly good. I was watching them tearing into the bread and I was hooked.
Turns out cloud bread it's incredibly delicious! And also super easy to make. It's pretty much low carb since you are using egg whites and just a little cornstarch. And the end result? FLUFFY (yes, in all caps because it's incredibly light and airy!)
Ingredients to Make Cloud Bread
To make this recipe you only need three ingredients.
Egg whites (3 large egg whites or 6 tablespoons if you are using a carton of egg whites)

Cornstarch (1 Tbsp.)

Sugar (1 Tbsp.)
However, if you want to make it colorful, just add a drop or two of food coloring.
I'm pretty sure you can play up with the spices and flavorings too. While that's not something I have tried yet, I'm planning to make an orange one with pumpkin pie spice for fall. I mean the possibilities are endless!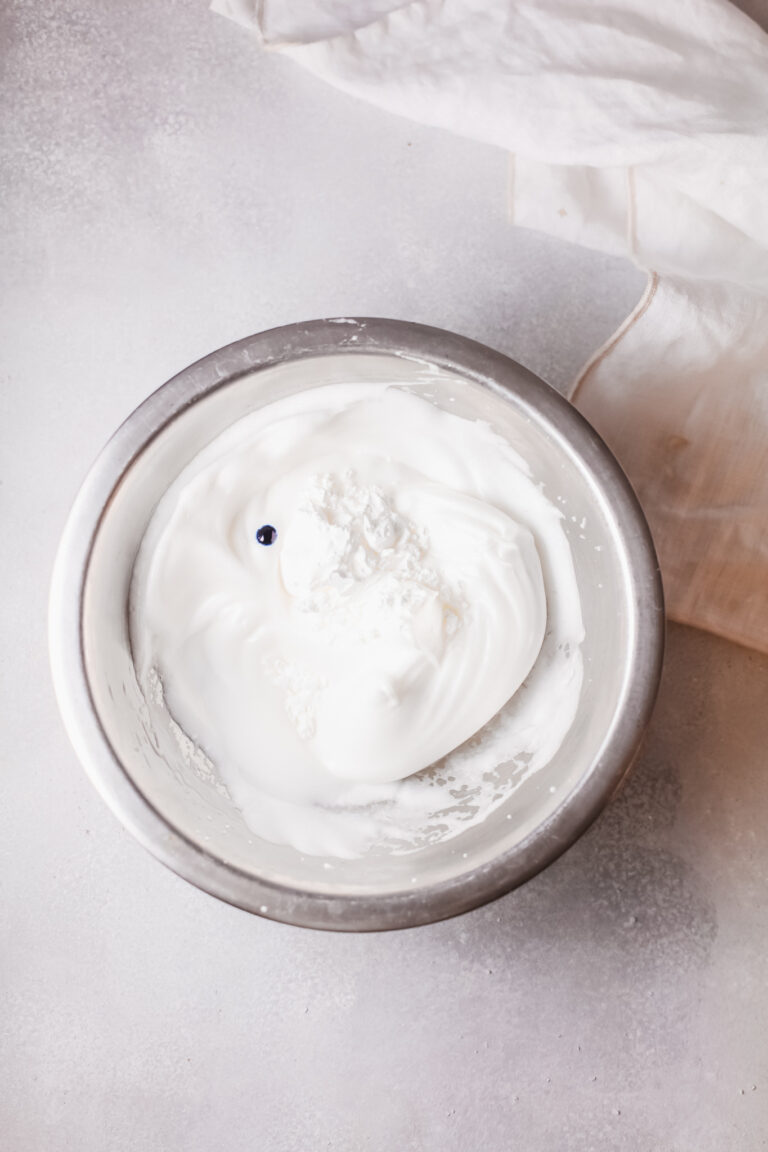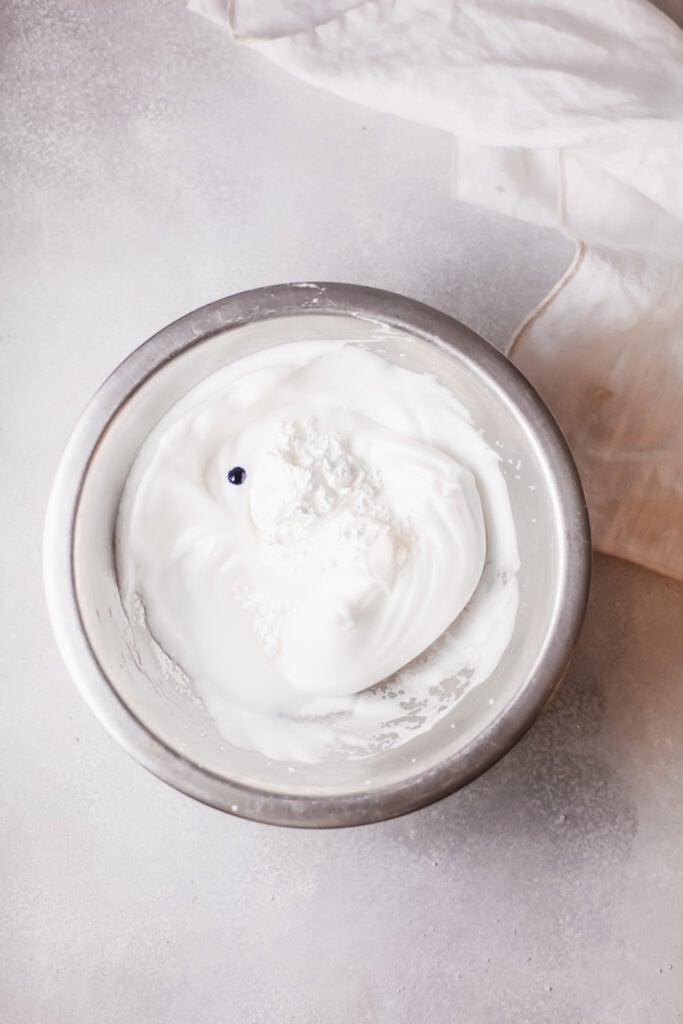 Directions
Have you ever made a meringue? It is similar.
Preheat the oven to 300 degrees. It needs to be baked in a low-temperature oven. Whip up the egg whites until frothy. Add the sugar and continue beating until small bubbles form.
Sift in the cornstarch and continue mixing until a shiny meringue is formed. If you are using food coloring, add in a drop or two.
Transfer to a baking pan lined with parchment paper or a silicone mat and shape into a mound.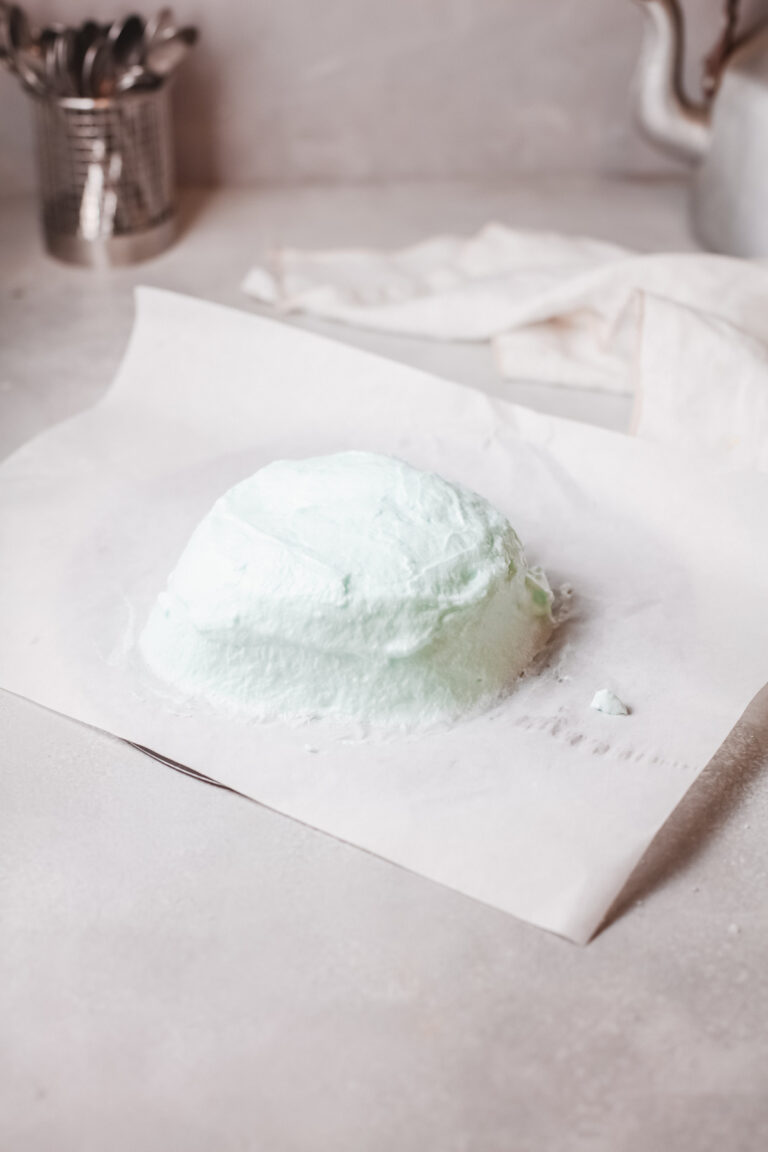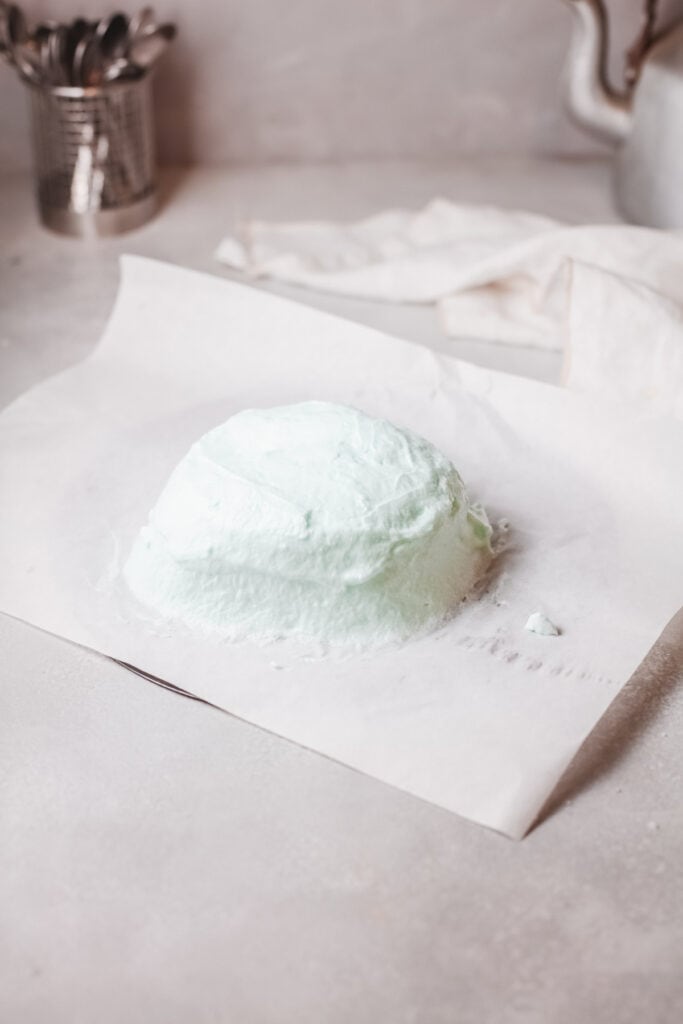 I used a spatula to help shape it into a round cloud shape. Put into the oven and bake for 25 to 30 minutes or until golden brown on the outside.
Tips
Be careful separating the egg whites if you are doing that yourself. If you get any of the yolks into the mixture, your bread will not be fluffy. Here is a video from MasterClass on how to separate egg whites. You can also buy a small container of egg whites in the egg area of your supermarket which is what I used.
If you have a stand mixer, use that with the whip attachment or you can use a milk frother. You can whip by hand but be patient.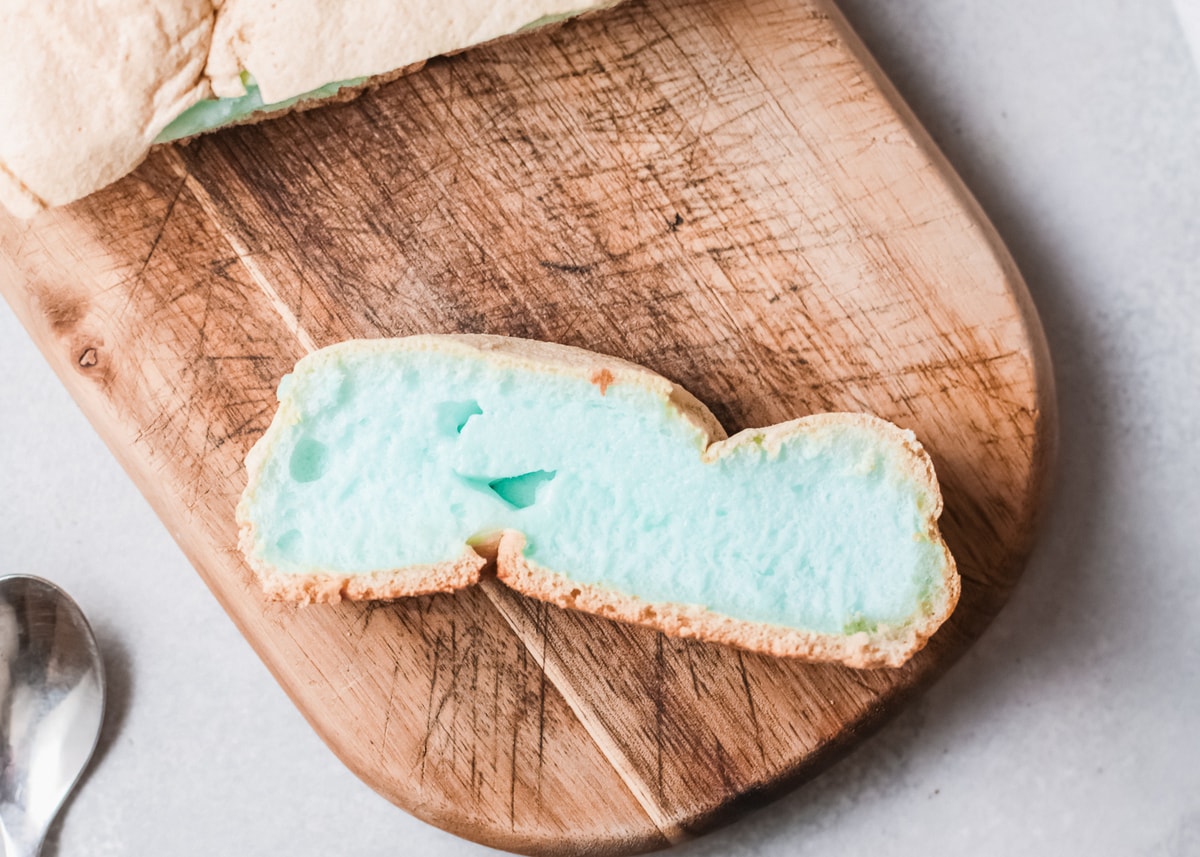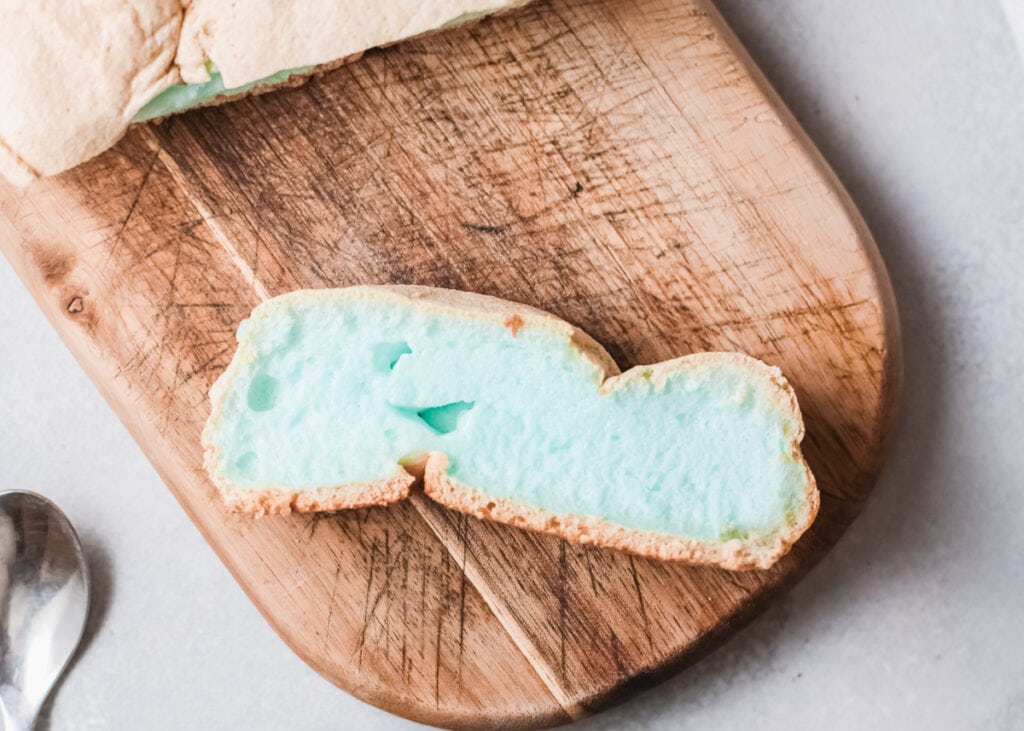 What does cloud bread taste like?
It's like a soft and fluffy meringue that you can slice and toast. The bread is made with a tablespoon of sugar so the end result is slightly sweet.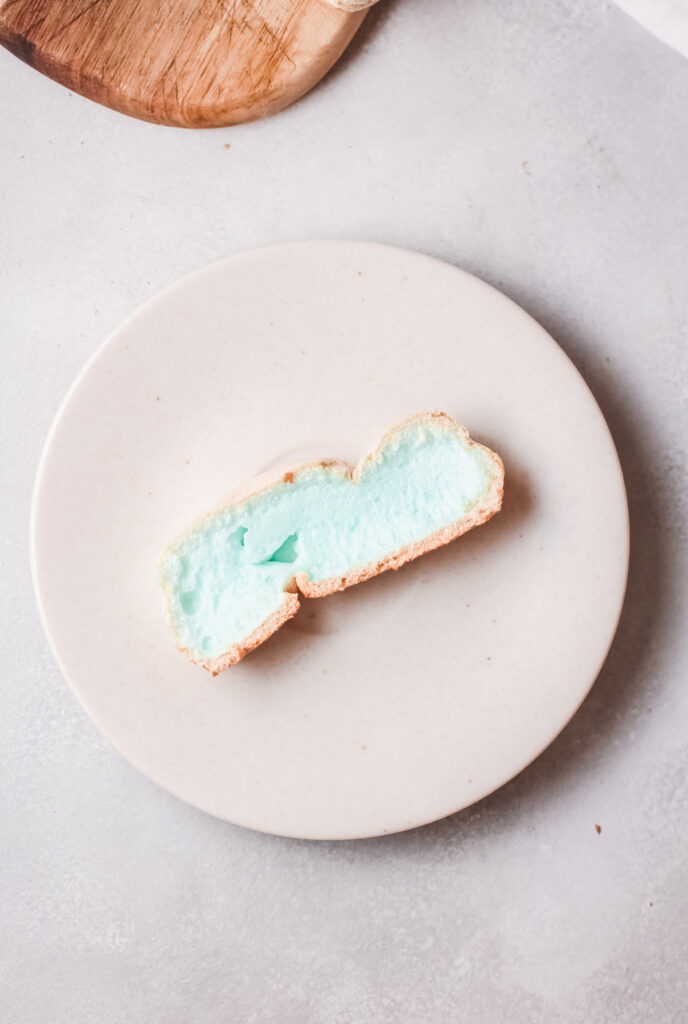 How to serve cloud bread
I love to toast it! It's the perfect bread for a sweet brunch or breakfast either by itself or with a good spread of jam, pumpkin butter, or any other fruit preserve you like.
Want to bake more bread?
Here are homemade bread recipes for beginners.
PIN for Later