This Easy Chocolate Chip Cookies with Walnuts recipe that I'm sharing with you is a family favorite. Whenever we need a sweet treat, I make a batch. They are also great to give to friends and family so make extra!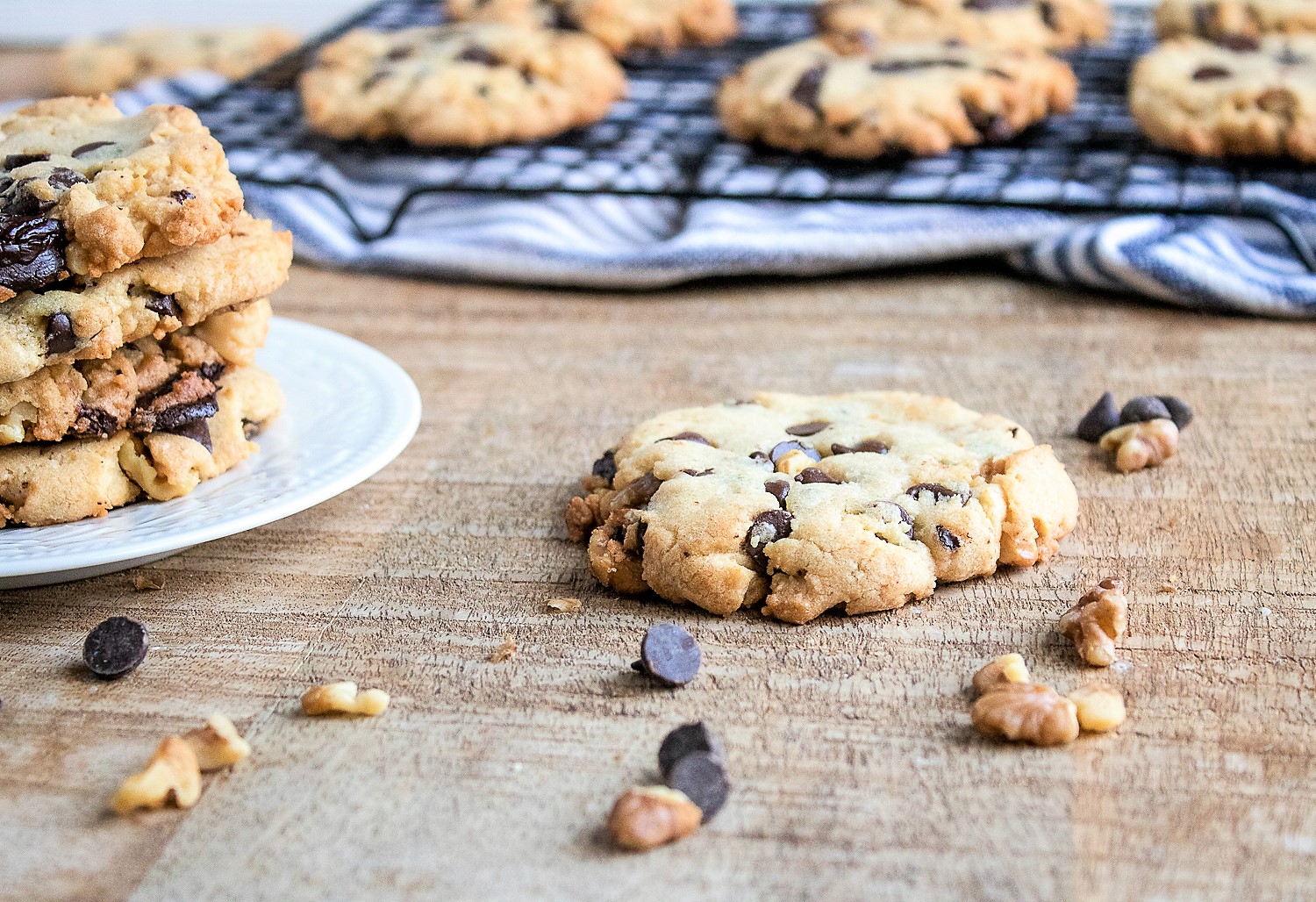 The soft chocolatey center is so delicious and the walnuts add a little crunch.
This is
probably
one of the easiest cookie recipes that you can make. It is also a wonderful recipe to make with your kids. Make some memories together in the kitchen.
We have affiliate relationships which means we may earn a small referral commission at no additional cost to you if you shop using our links.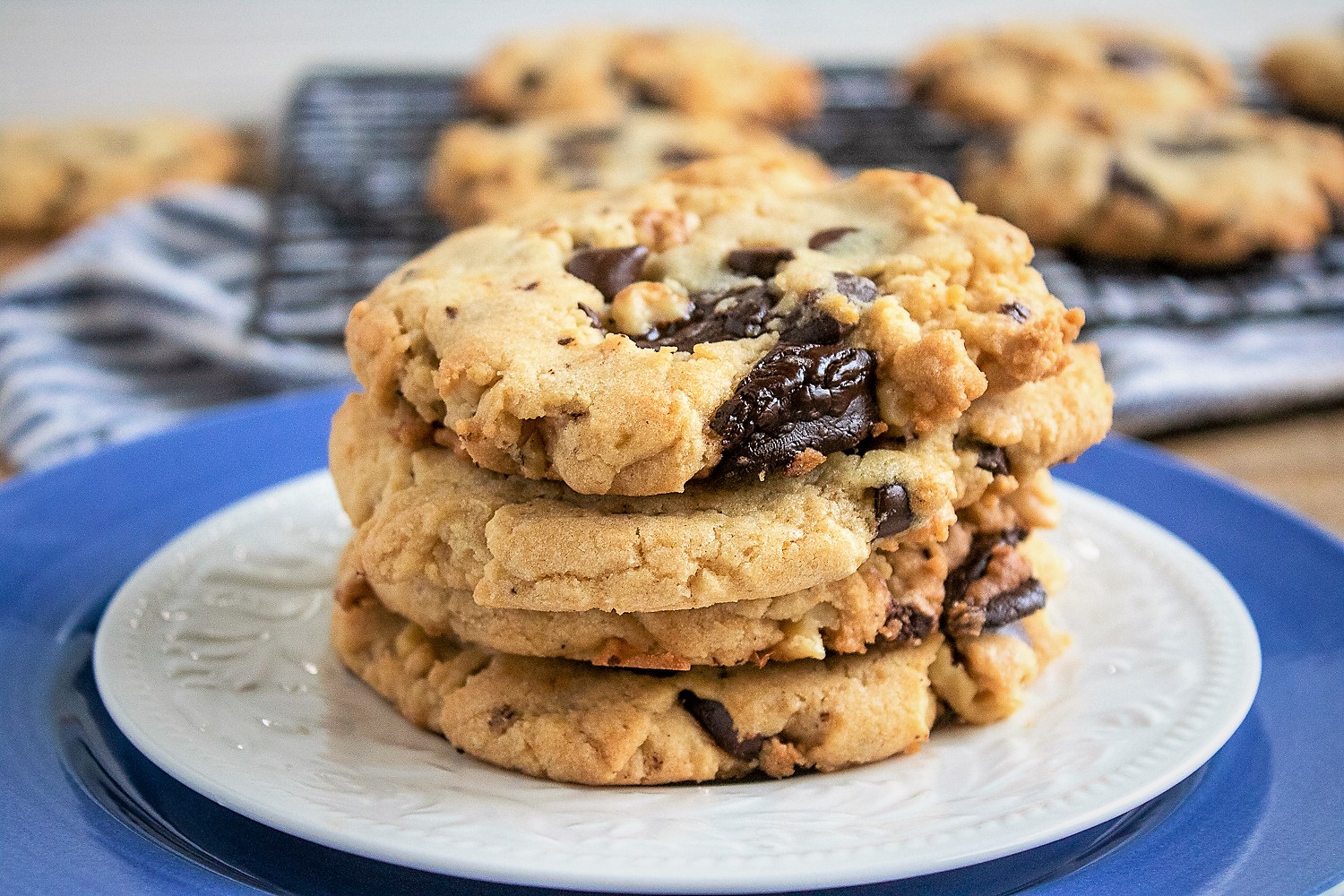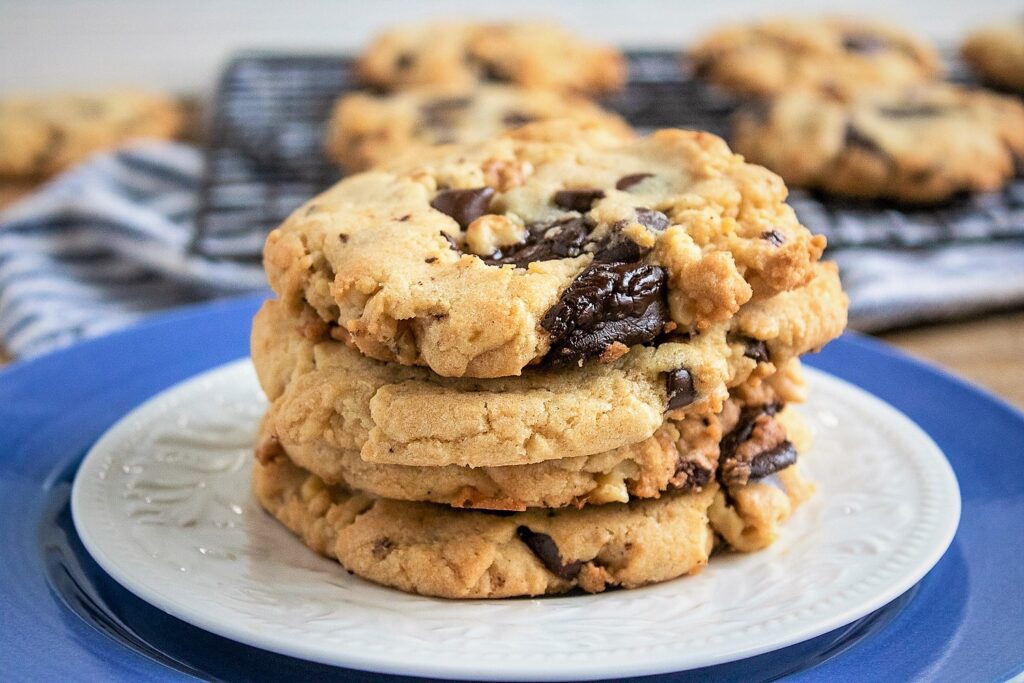 Baking time: 10-12 minutes
*Make smaller cookies with a small dough scoop (yields 48 cookies).
Easy Chocolate Chip Cookies with Walnuts Ingredients
½ c. vegetable shortening

½ c. unsalted room temperature butter ((or cold butter

1 c. light brown sugar, packed

1 c. milk chocolate chips

3-oz. dark chocolate chunks, chopped
Note: You can use semi-sweet chocolate chips if you prefer.
How to Cook Chocolate Chip Cookies with Walnuts
#1. Preheat oven to 375°F and prepare a lined baking sheet with parchment paper or a Silpat® baking mat. Set aside.
#2.

Mix the vegetable shortening and unsalted butter with granulated and brown sugars in a large mixing bowl

. Mix in eggs and vanilla extract until well blended.
#3. Add flour, baking powder, baking soda, and salt. Mix to combine.
#4. Put in chocolate chips, chopped chocolate, and walnuts until

thoroughly

combined. You can use a stand mixer to speed up the process.
#5. Use a large cookie dough scoop to make 24 dough balls. Place 6 balls of dough on the prepared cookie sheet with 1-2 inches between each ball. Flatten dough with the bottom of a glass.
#6. Place them in the preheated oven. Bake cookies for 10-12 minutes or until golden brown and cooked through. Transfer cookies from the oven and cool them

slightly

before serving.
Enjoy your fresh and chewy cookies!
Pin this for later: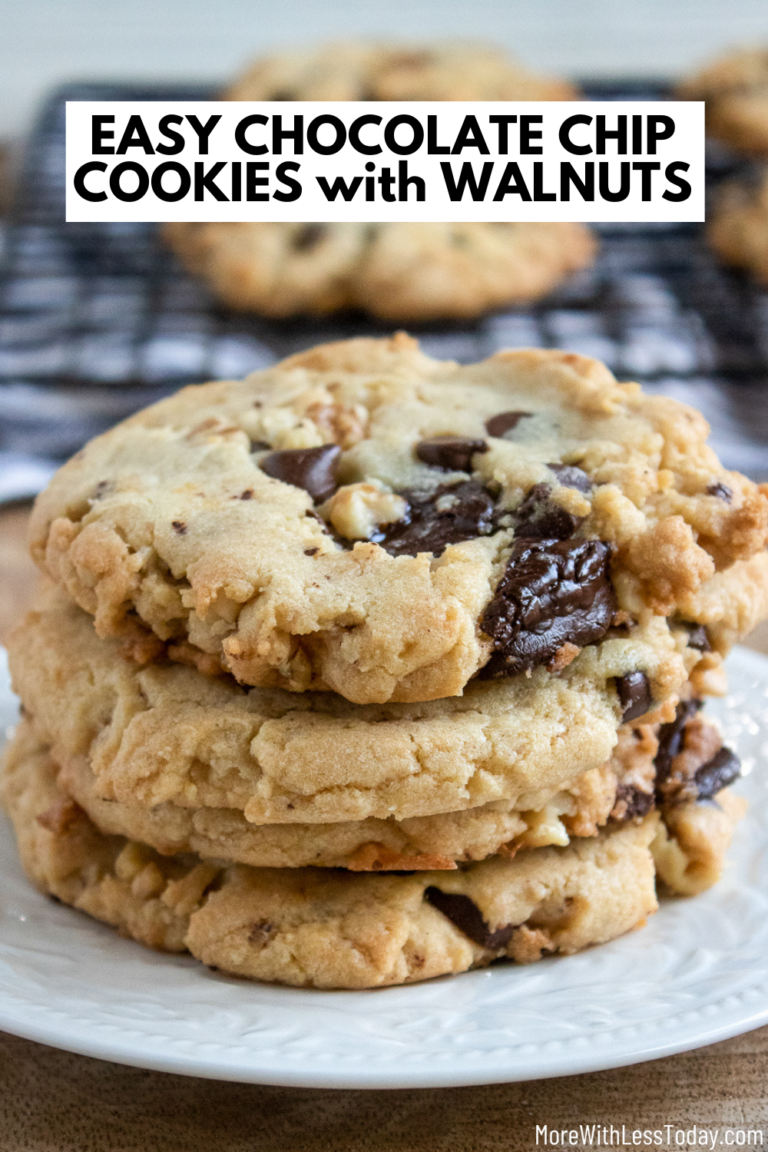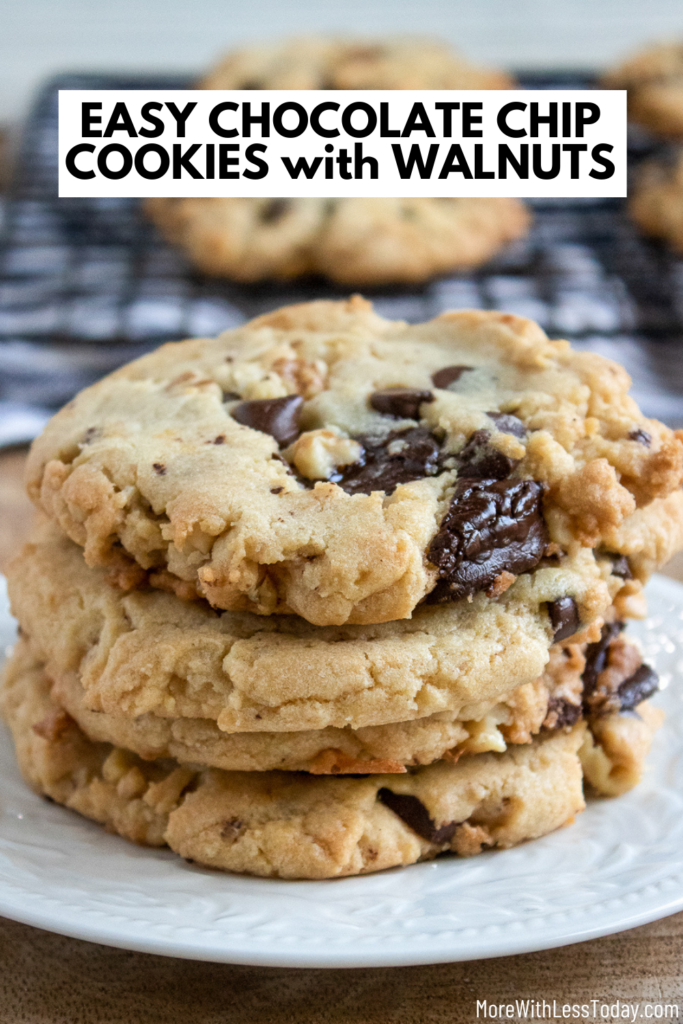 Don't forget to share these Easy Chocolate Chip Walnut Cookies recipe with your friends and loved ones. Happy baking!