Elevate your dinner game tonight with this easy Lemon Butter Garlic Salmon recipe! The ingredients you need for this recipe are probably already in your pantry.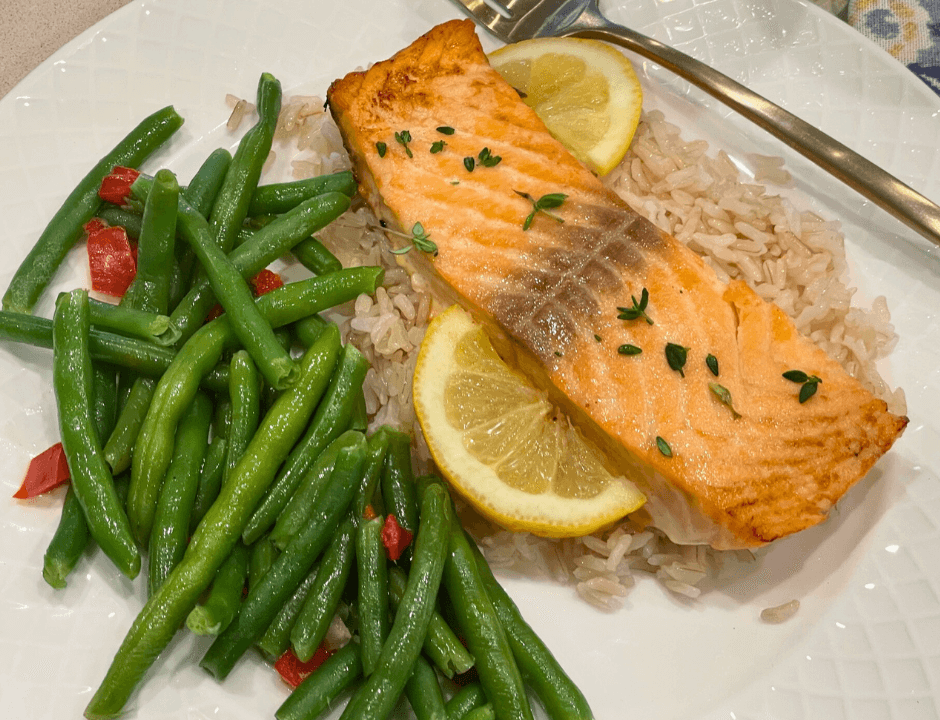 Salmon is such a delicious and good-for-you choice. My husband and I enjoy it once a week and usually have the leftovers for lunch the next day assuming we have leftovers.
Where to Get Salmon
You can easily find salmon fillets at your local grocery store, but I love to order Salmon and other delicious fish from Omaha Steaks! I always have it on hand in my freezer. Their fish is responsibly sourced and flash-frozen the day it is caught to preserve the quality.
The Faroe Islands Salmon Fillets are one of my favorites and the ones I used in this recipe. I have an affiliate relationship with Omaha Steaks which means I may earn a small referral commission at no additional cost to you if you shop using my links.
Ingredients for Lemon Butter Garlic Salmon
4 Salmon fillets
2 tbsp. Butter
2 tbsp. Lemon Juice
2 tsp. minced garlic or to your taste
1 tsp. Honey
1/4 cup chicken broth
Lemon Slices
Parley for garnish (optional)
Note: You can substitute white wine for the chicken stock.
How to Make Lemon Butter Garlic Salmon
#1. Preheat oven to 350 degrees
#2. Line a baking tray with parchment paper or foil
#3. In a small saucepan, melt the butter over low heat, add the garlic, and cook for about 1 minute.
#4. Turn off the heat and add honey, lemon juice, and chicken stock.
#5. Place the salmon onto the baking sheet and pat dry with a paper towel. Add salt and pepper to taste.
#6. Baste the salmon generously with the butter sauce. Note: You can use the remaining sauce on your side dishes if you like.
#7. Bake at 350 degrees until done.
#8. Garnish with lemon slices and a little parsley. Enjoy!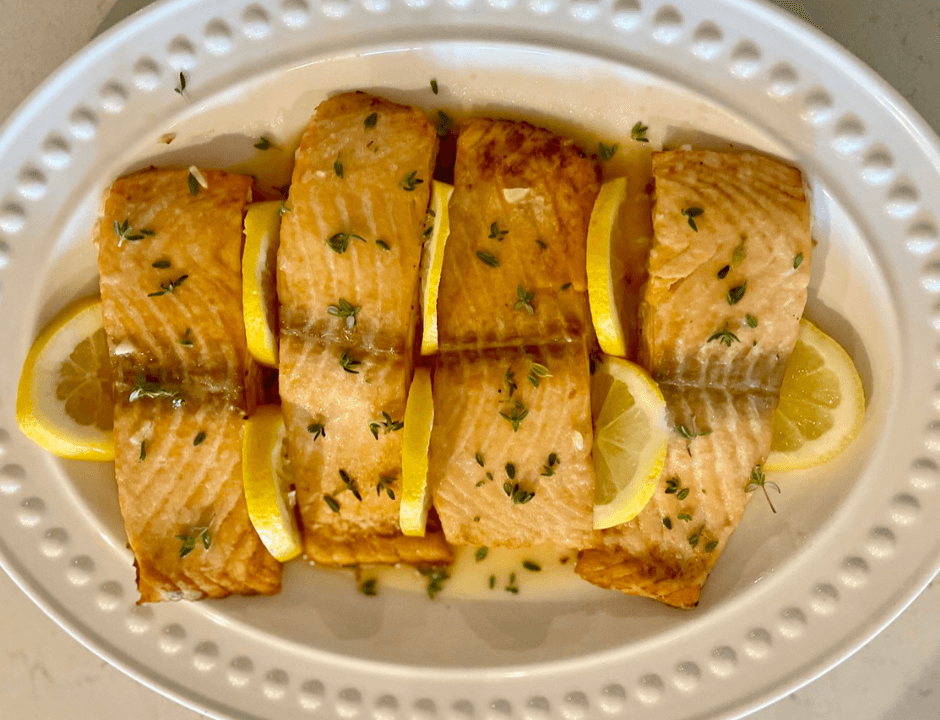 What to Serve with Lemon Butter Garlic Salmon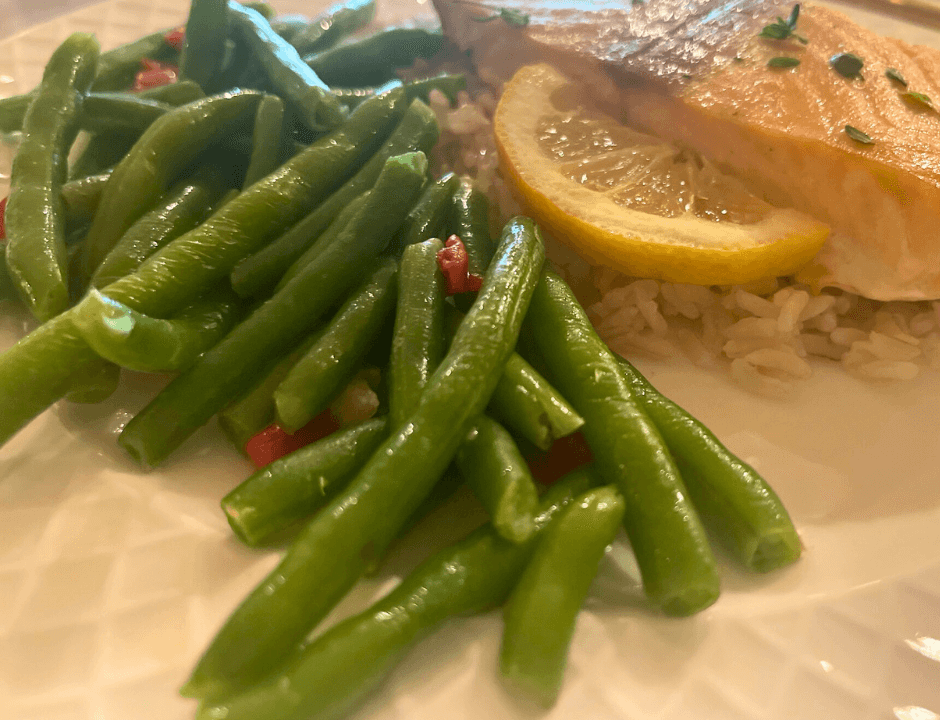 Cilantro Lime Rice
Cooked white or brown rice
Sauteed or roasted green beans
Why I Choose Omaha Steaks Salmon Fillets
Unique super-premium salmon fillets
Sustainably farmed in the Faroe Islands
Beautiful crimson-orange color
Good Source of protein
Boneless and skinless fillets
Individually sealed for freshness
"Sourcing these incredible salmon from the Faroe Islands, a tiny archipelago between Norway and Iceland, is a uniquely gourmet pursuit. They are sustainably farmed there, in unique conditions created by the fjords that naturally mimic the salmon's bio-habitat. The result is fish with incredible flavor and color that does not harm the environment or the wild stock. They even use sustainable feed!
This salmon is an excellent choice for steak lovers, with a firm texture, and rich, robust flavor, and is a good source of protein, vitamin D, and Omega-3s. After the salmon are harvested at the peak of flavor, only the best bright crimson-orange fillets are selected, trimmed, and quickly flash-frozen to preserve freshness. That's what we deliver to you, each individually sealed to be ready when you want it. This is the incredible salmon experience you did not even know you were looking for."
Watch Me Make It Live:
Sign Up for Our Email List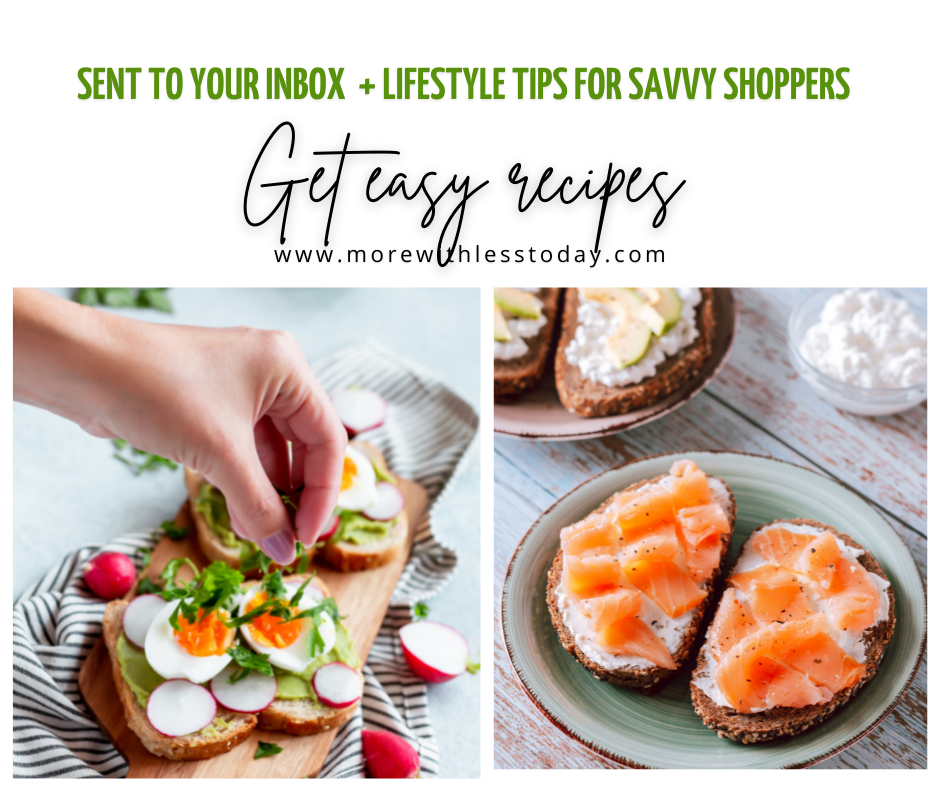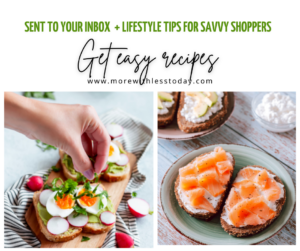 Have more delicious recipes like this Lemon Butter Garlic Salmon recipe sent straight to your inbox! We also share lifestyle ideas for shopping, travel, pets & more. We would love to connect with you.
Sign up for our emails and know we respect your privacy and will never share your email with anyone else.
PIN for Later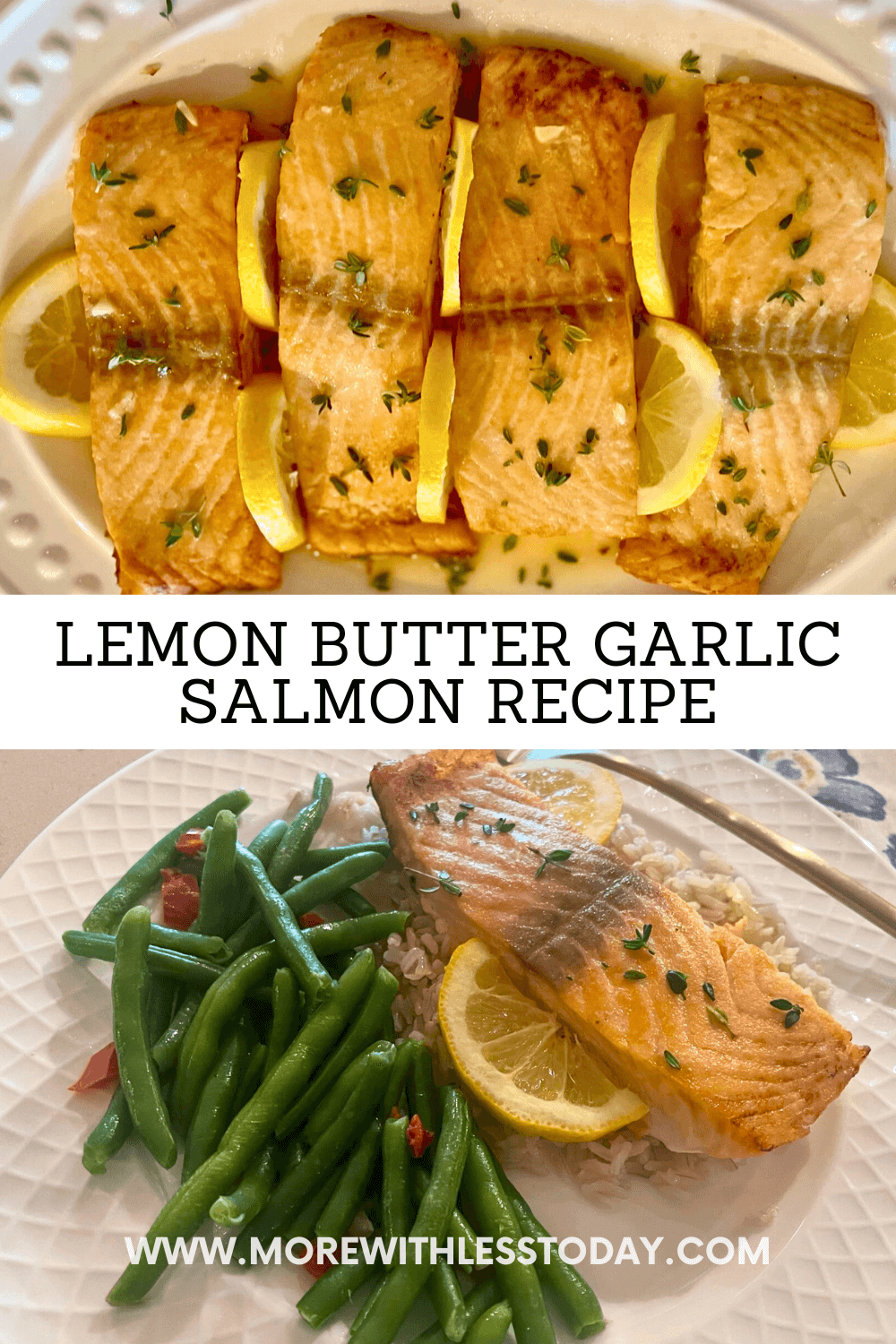 Don't forget to share this Lemon Butter Garlic Salmon recipe with your friends and loved ones. If you are on social media, I would love to connect with you on Facebook, Instagram, Pinterest, or Twitter. Just click on the links to visit my profile. Leave a message and I will follow you back!
Have you tried this recipe? Let me know what you think in the comments! Click here to see all my recipes.