Hard-boiled eggs can be so good for you but if you're adding a lot to them in recipes like deviled eggs or egg salad, especially high fat processed dressings, then the health benefits are lost. Avocado is a great way to add flavor to recipes and it works as a binder in place of things like salad dressings. You'll love this Egg Salad Made with Avocado!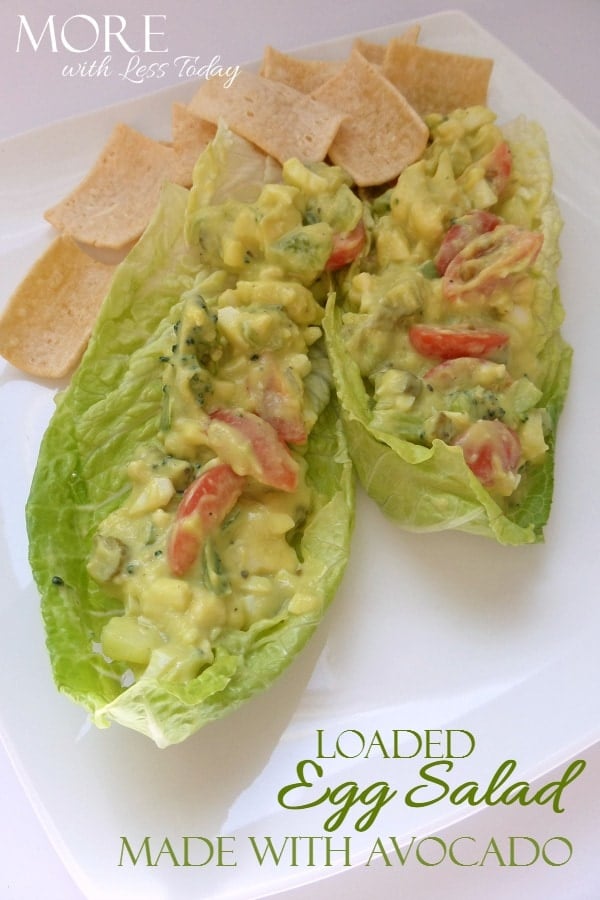 Egg Salad Made with Avocado
Ingredients:
1 avocado – mashed

3 eggs – hard-boiled and cooled, peeled, and diced

1/2 onion

1/4 cup chopped broccoli

1/4 cup chopped cauliflower

1/4 cup diced pickles

1/4 cup chopped celery

1/2 cup grape tomatoes cut into quarters

1 tbsp yellow mustard

1 tbsp pickle juice

salt, pepper, garlic salt to taste
Instructions:
Combine all of the ingredients in a large bowl and stir until well blended.
Serve the mixture on a bun, on romaine lettuce leaves, or in an Asiago Cheese Bowls. I served mine on romaine lettuce leaves with a side of legume chips for a delicious gluten-free meal.
This makes a great option for a meal or can be served as a snack with just chips or crackers!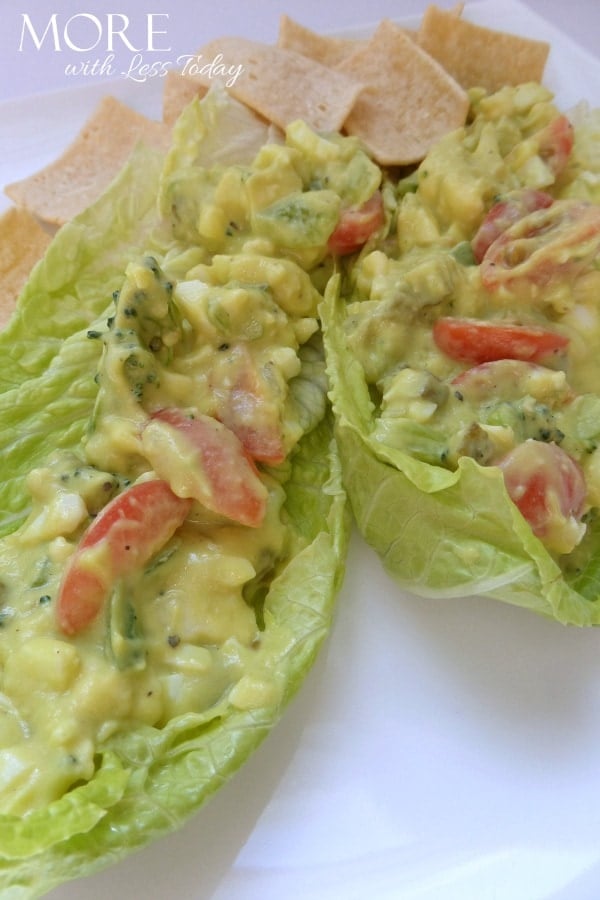 Do you have a favorite egg salad recipe to share? Here are more popular salad recipes from some of our favorite food bloggers.
If you also like potato salad, our Loaded Potato Salad recipe has been liked and shared hundreds of times!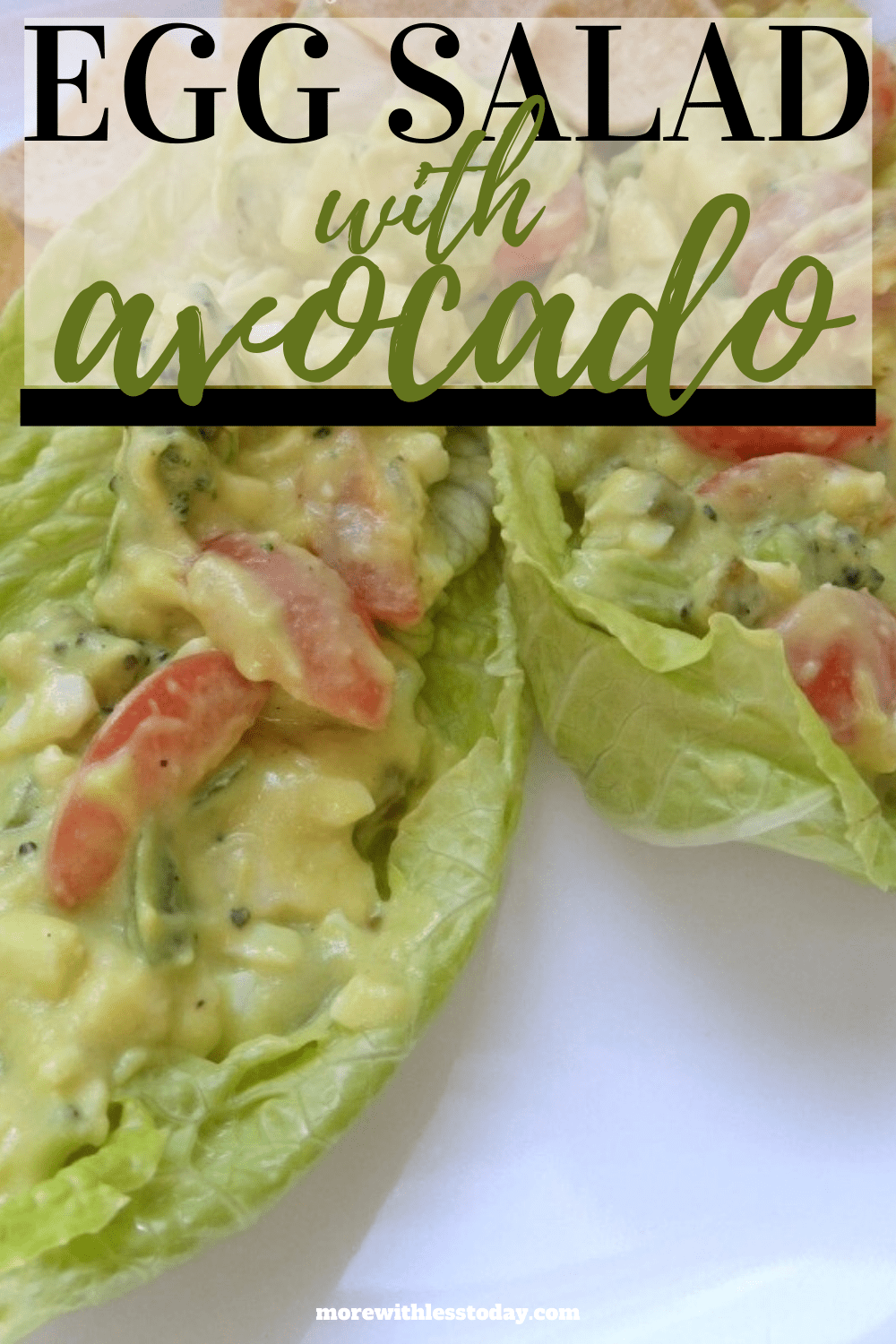 PIN It Now and Make it Later!