Recipes Using Leftover Hamburger Meat
Recipes using leftover hamburger meat can come in handy, especially when you are looking for an easy way to use up that stockpile of ground beef you have in the fridge or freezer.
Buying hamburger meat in bulk can save you money. Don't let it go to waste! Don't be afraid to cook it up before it goes bad and use it in dishes for the week or freeze it for future use.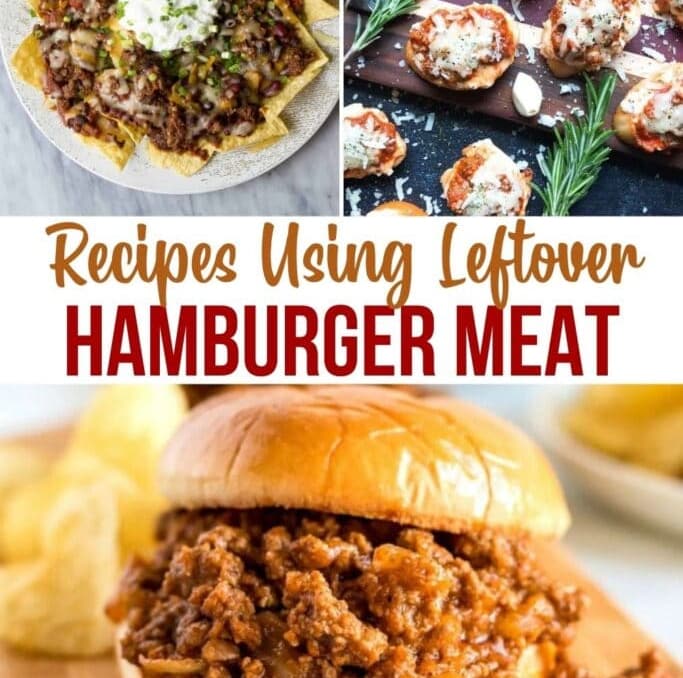 These recipes using leftover hamburger meat are delicious and easy. This collection of recipes includes a variety of different recipes. From soups and salads to sides and main dishes, these leftover hamburger recipes are easy and delicious.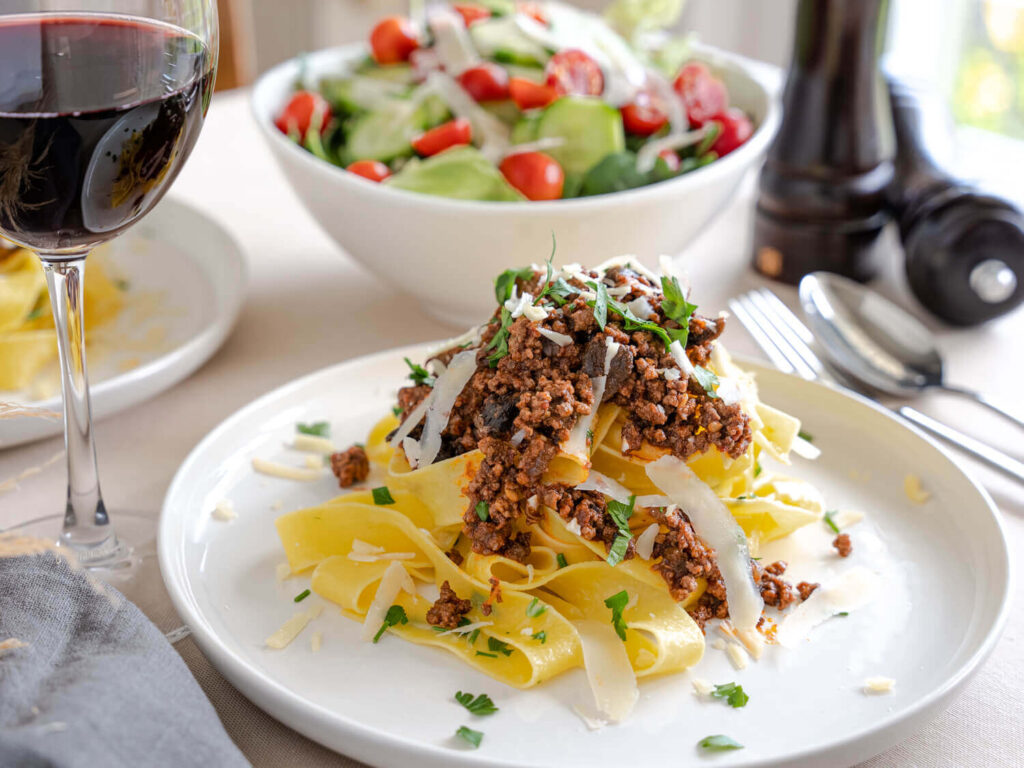 Easy Beef and Mushroom Bolognese by More With Less Today
"This easy Beef and Mushroom Bolognese recipe is a real crowd pleaser. Nothing beats delicious and hearty comfort food like this!
Beef Patty Pies by More With Less Today
"Fried plantains taste like crispy slices of bananas. They are delicious with either brown sugar or salt. It's a well-known traditional Jamaican snack.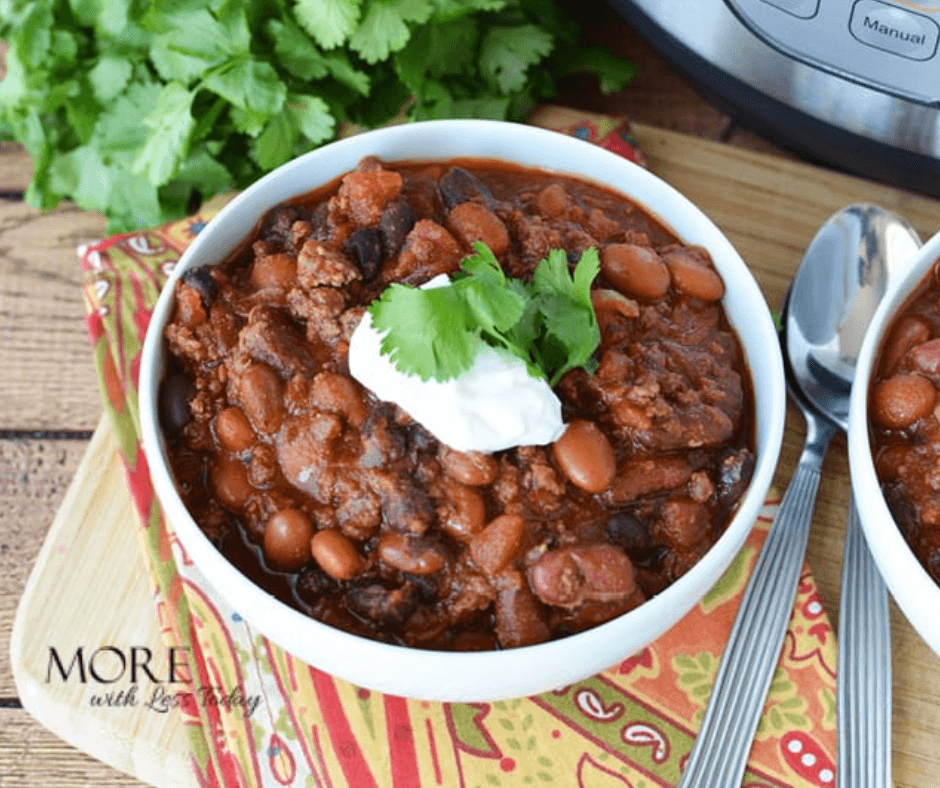 Instant Pot Chili by More With Less Today
"This Instant Pot Chili recipe is quick, healthy, and delicious! Using my Instant Pot, I'm trying new recipes like this to get good food on the table fast!
Hamburger Soup by Maria's Mixing Bowl
"Hamburger soup is an easy and filling meal that you can use leftover hamburger meat to make in no time."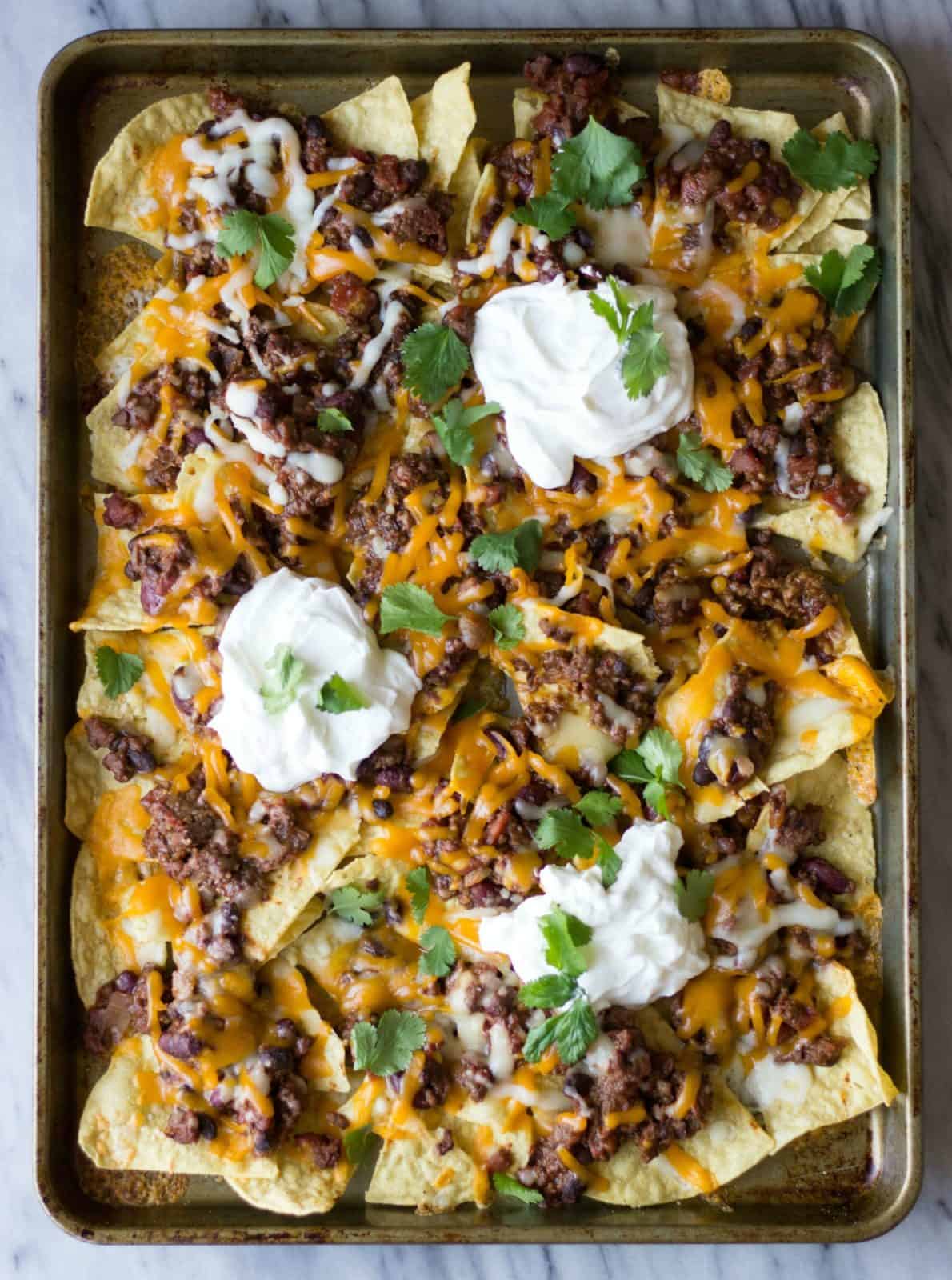 Sheet Pan Chili Nachos by The Healthy Epicurean
"Leftover hamburger can be used to create a delicious nacho dish that you can serve for lunch, a snack, or weeknight dinner."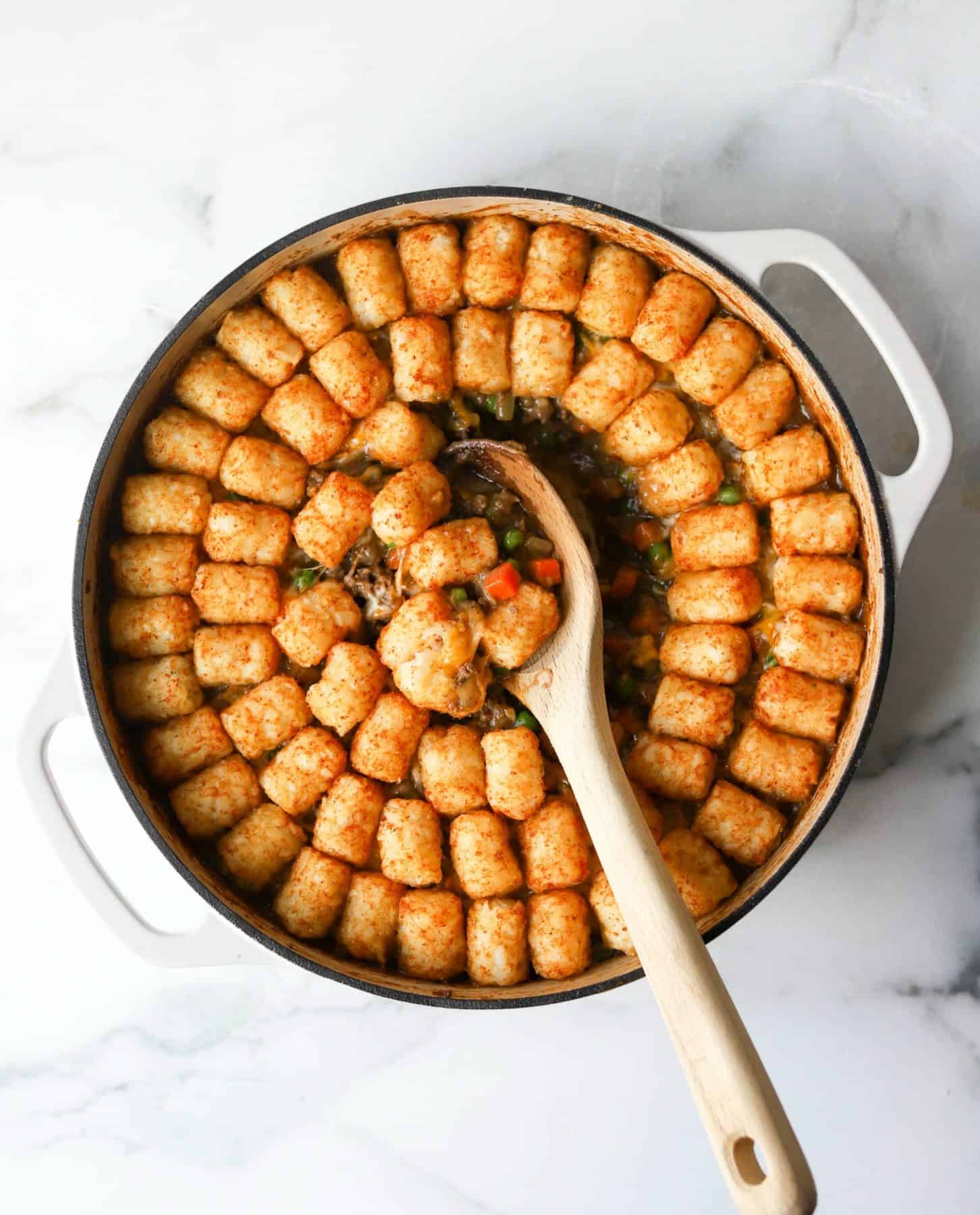 Tater Tot Casserole by The Healthy Epicurean
"Using fresh hamburger meat or leftover ground beef, this tasty tater tot casserole recipe is easy and delicious."
Stuffed Bell Pepper Soup by Marathons & Motivation
"Add some leftover hamburger meat to some colorful diced peppers, rice, and other goodies to make this stuffed pepper soup."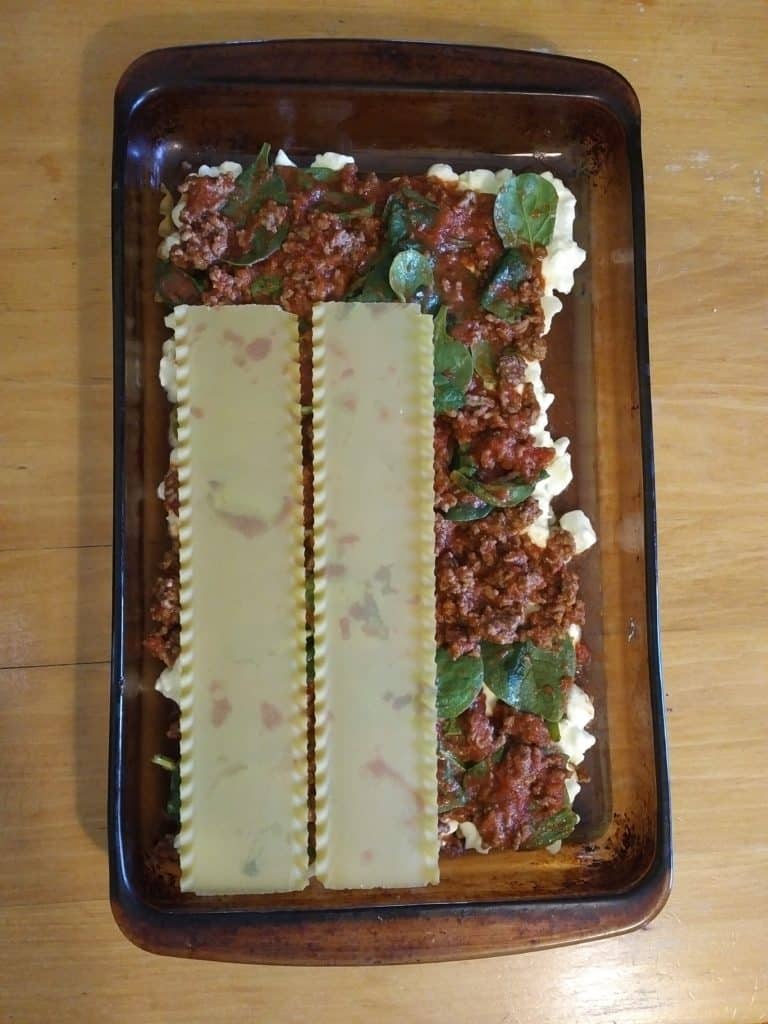 Easy Meat Lasagna by The Curious Frugal
"If you have some extra hamburger meat left over from the night before, add it to some pasta sauce and you can make an easy meat lasagna dish."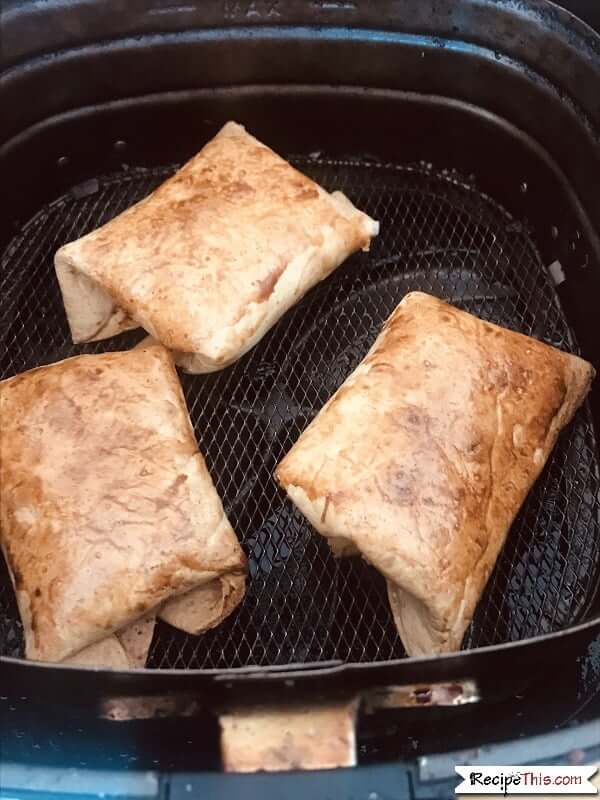 Air Fryer Chimichangas by Recipe This
"Use your leftover hamburger meat to make these tasty air fryer chimichangas for a quick and easy snack or dinner."
Dorito Taco Salad by Kim and Kalee
"Add your favorite toppings, some leftover hamburger meat, and some nacho-flavored Doritos to make this tasty taco salad."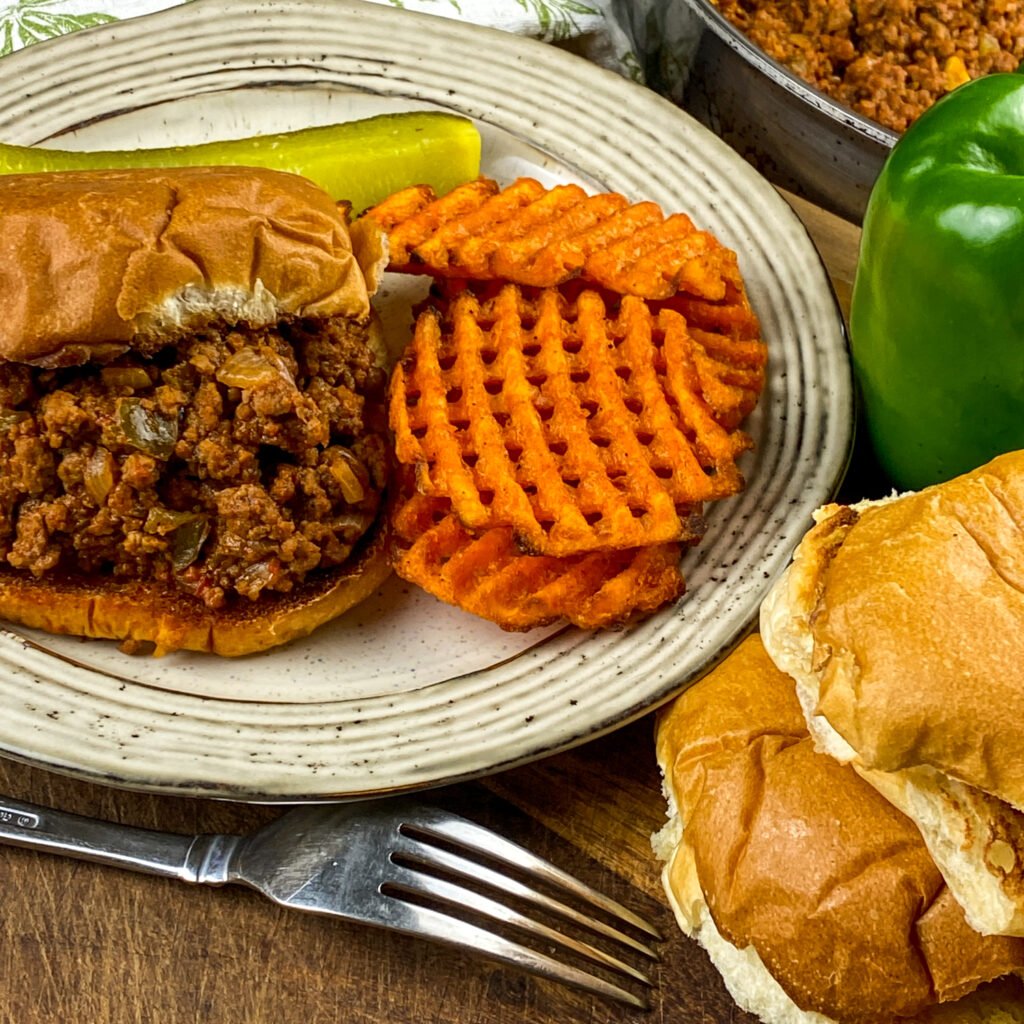 Homemade Sloppy Joes by More With Less Today
"Looking for a tasty and inexpensive dinner idea to make for the whole family tonight? You won't regret trying this delicious Homemade Sloppy Joes recipe.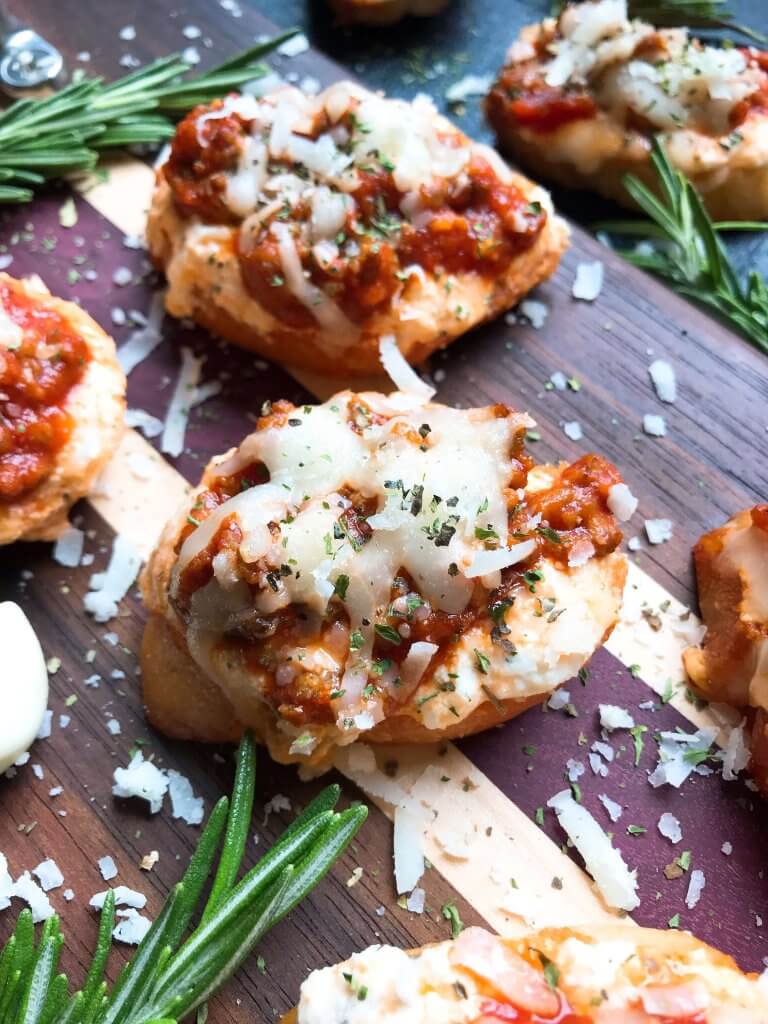 Simple Beef Lasagna Crostini by More With Less Today
"Use leftover hamburger meat and combine it with marinara sauce, ricotta cheese, and other goodies to create this tasty crostini dish."
Cheeseburger Soup by About a Mom
"If you are a fan of cheeseburgers, this cheeseburger soup is easy to make and delicious."
Cheesy Taco Potato Bake by Simplify Create Inspire
"To make this easy dinner dish, use leftover taco meat to make this easy cheesy taco potato bake everyone is sure to enjoy."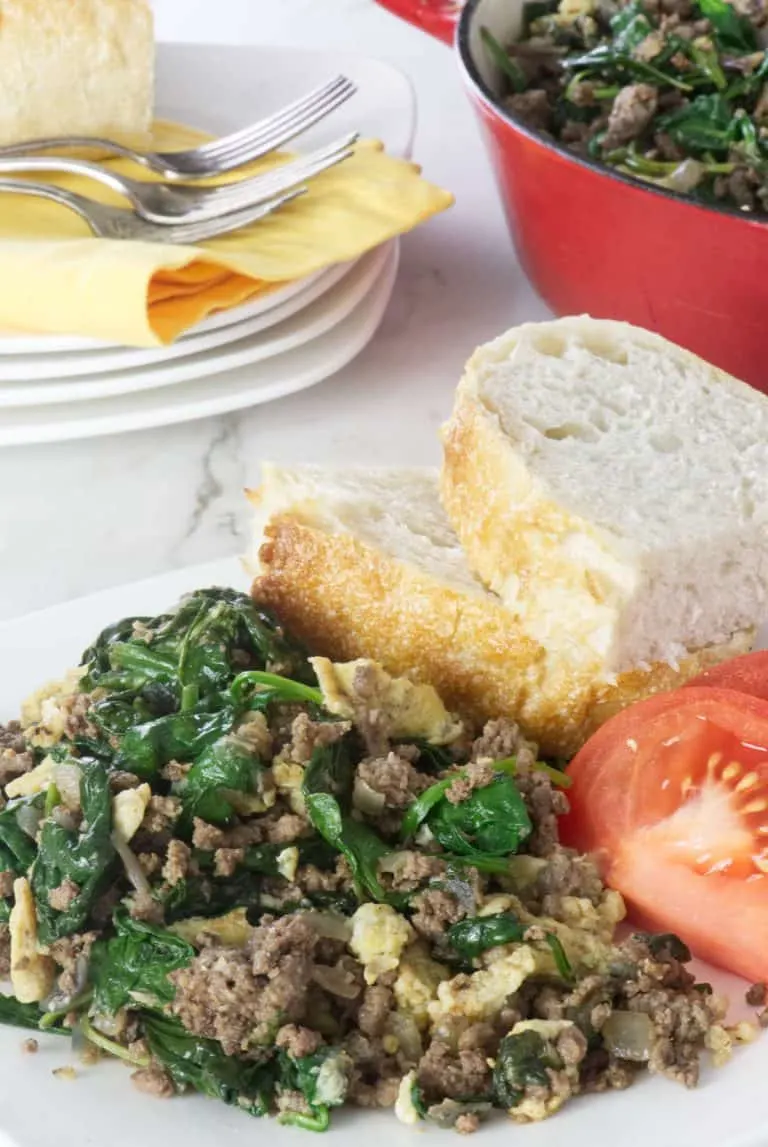 Ground Beef Egg Scramble by Savor The Best
"Another easy dish –simply reheat your hamburger with some onions, eggs, and more to create this delicious dish."
Crescent Roll Breakfast Pizza by Dancing through the Rain
"You only need a half-pound of ground beef to make this filling crescent roll pizza that will make a great main dish or snack."
Layered Taco Salad by The Kitchen is my Playground
"Serve this layered taco salad for friends and family at dinner parties or as a quick and easy dinner dish you can throw together."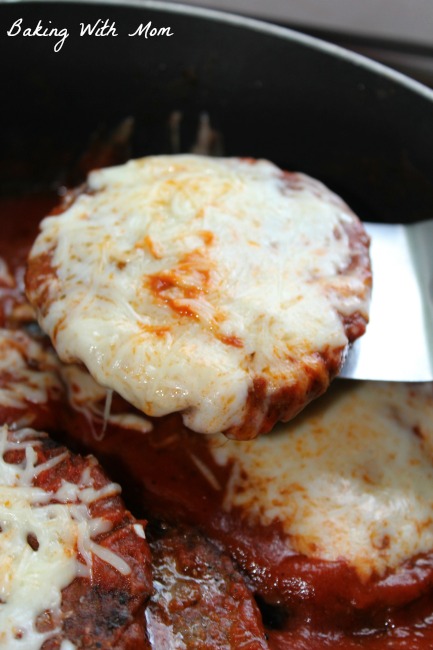 Pizza Burgers with Mozzarella Cheese by Baking with Mom
"If you have leftover hamburgers from the night before, turn them into a whole new flavorful meal with this pizza burger recipe."
Rotel Dip with Hamburger Meat by 3 Boys and a Dog
"Use your leftover hamburger meat to make this tasty Rotel dip that you can serve as a snack, on game day, or as a party appetizer."
Grocery Prices, Ugh. Here are a Few Tips to Save Some Dough!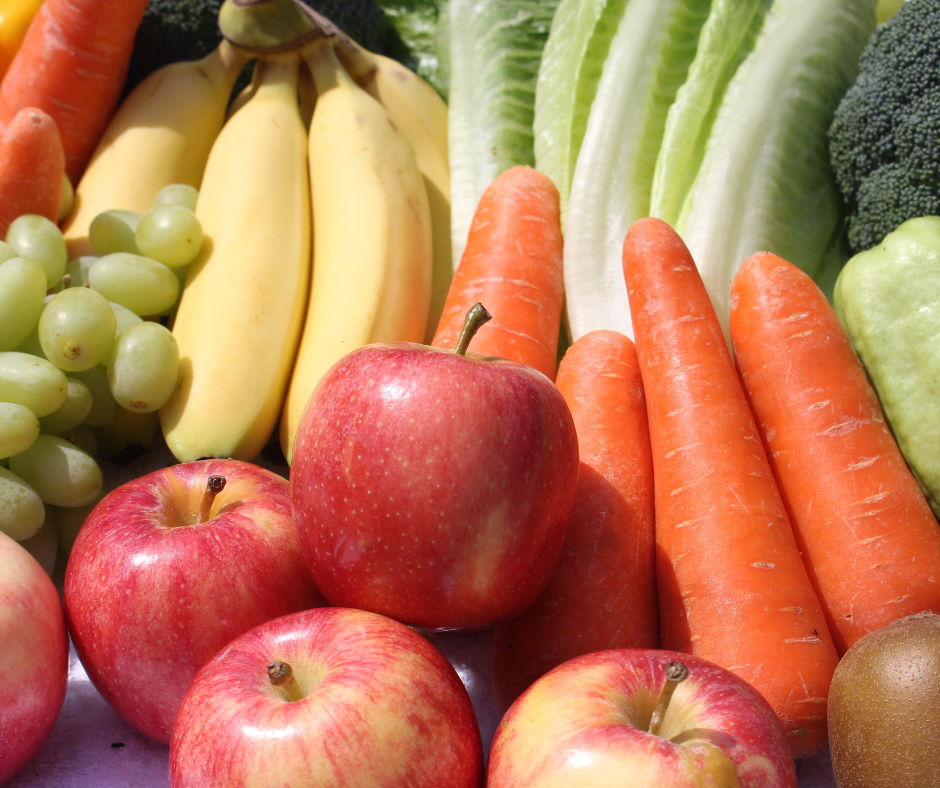 Stretch your dollars on groceries and household necessities with online coupons right on Amazon. Have you checked this section for current Amazon coupons? They change them up often. It could not be easier to save a few dollars.
Use Their Coupons for Groceries, Food, and Household Items
Amazon has a dedicated section for coupons that you can electronically "clip" and use. Head over to the coupon hub to look for what you need that's on sale. Click on the item with a coupon box next to it then the discount will be applied at checkout.
"Discounts applied at check out or on first subscription. Some coupons may only be available to Prime members. Coupons may be subject to a maximum dollar value, which will be reflected at checkout if applicable. Some restrictions apply."
Making the Most from Your Amazon Prime Membership (try it for free)
Join Amazon Prime
Try Amazon Prime for FREE with a one-month free trial. After one month, you can decide if the cost of the membership makes sense for you and then cancel before you get charged for the membership. You do need to enter a credit card to access the free month so write the ending date on your calendar and set up an alert so you can decide if you want to keep it or cancel right before your free month is up.
Try Amazon's Subscribe & Save Feature
Have you ever tried Amazon's Subscribe and Save feature? It will save you at least 5-15% on your reoccurring purchases. Plus you won't run out which is especially helpful these days. I use this for our favorite snacks, dog food, vitamins, household supplies, and more. You can pause or cancel orders easily from inside your account.
Save at Whole Foods Market
Find lots of exclusive weekly deals all over the store, and save an extra 10% on hundreds of sale items. Keep up to date on featured Prime Member Deals every week.
Skip the trip to the store
With Amazon Fresh, get 2-hour delivery on just about anything. Check here for availability in your area.
Here are 30+ Tips to Save More at the Grocery Store
Want More Leftovers Recipes?
Easy and Tasty Recipes for Leftover Ham?