Are you looking for some new clothes to revamp your wardrobe? Take a look at LOFT. I've spent some time online and in-store recently and they have a wide selection of clothes for women of all ages and all sizes. For women over 50, you will find timeless styles and good-quality fabrics.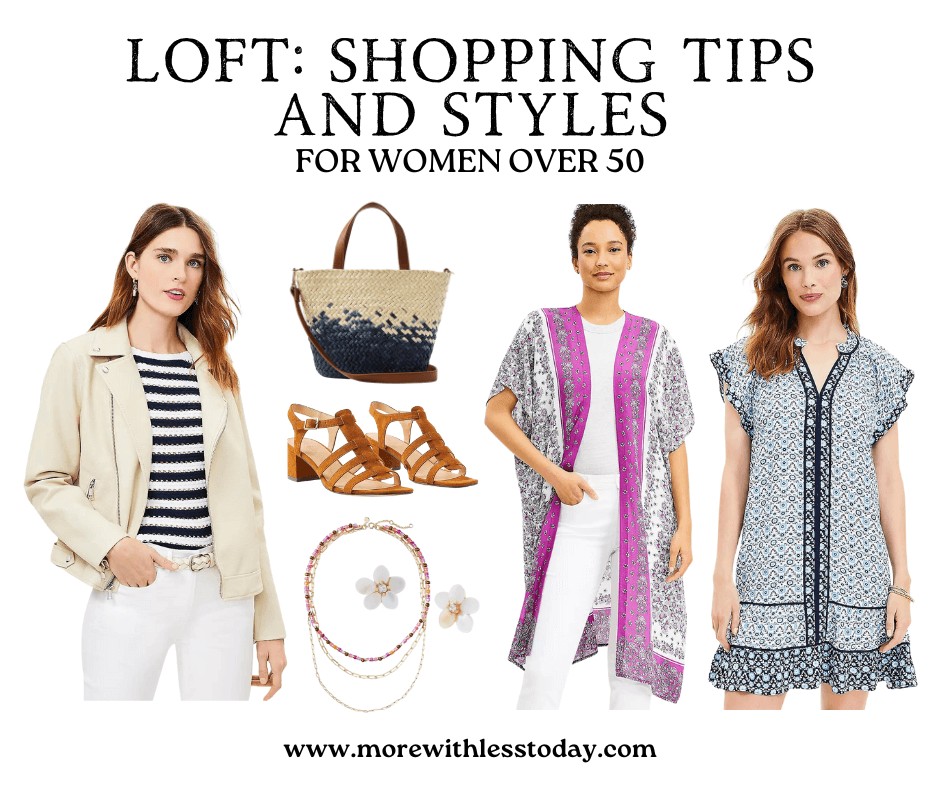 From casual, and chic, to resort wear, there's something for every woman at Ann Taylor LOFT. You're guaranteed to find classic, timeless, and high-quality clothes for women over 50 at LOFT. As someone who loves to search for the best deals, I always check out the LOFT clearance section to save more dollars! We have affiliate relationships which means we may earn a small commission at no additional cost to you if you shop using our affiliate links.
Why I Shop at LOFT
As a short woman, I love the petite clothing from LOFT, especially their pants. The length is good, the fabric is high-quality and the style holds up over the years. When I found LOFT petite pants on clearance in a color or style that I don't have, I stock up. Their inclusive plus and petite sizes is a great thing for women of all sizes and body types. If you are shopping in-store at LOFT, be sure to check out their sale racks because I always find a gem or two in there.
Lori's Likes
I went shopping for new outfits recently and just wanted to share what I bought: Look #1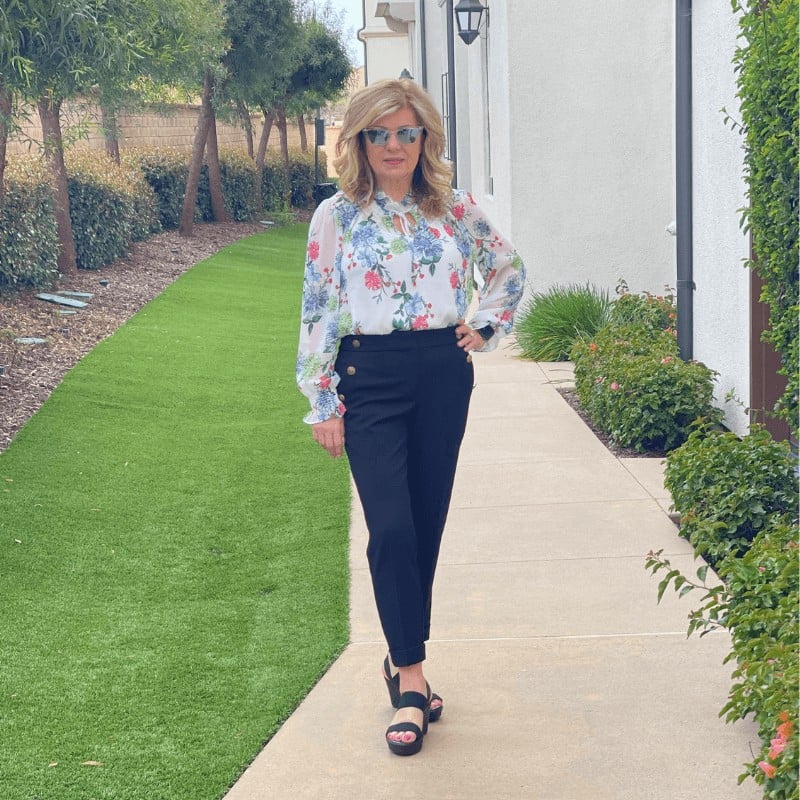 Top: Petite Bouquet Ruffle Tie Neck Blouse // Pants: Petite Devin Slim Sailor Pants
I tried these other gorgeous floral blouses below and now that they are in clearance too , I'm going to pick those up too. The white blouse and the pants are both marked down right now.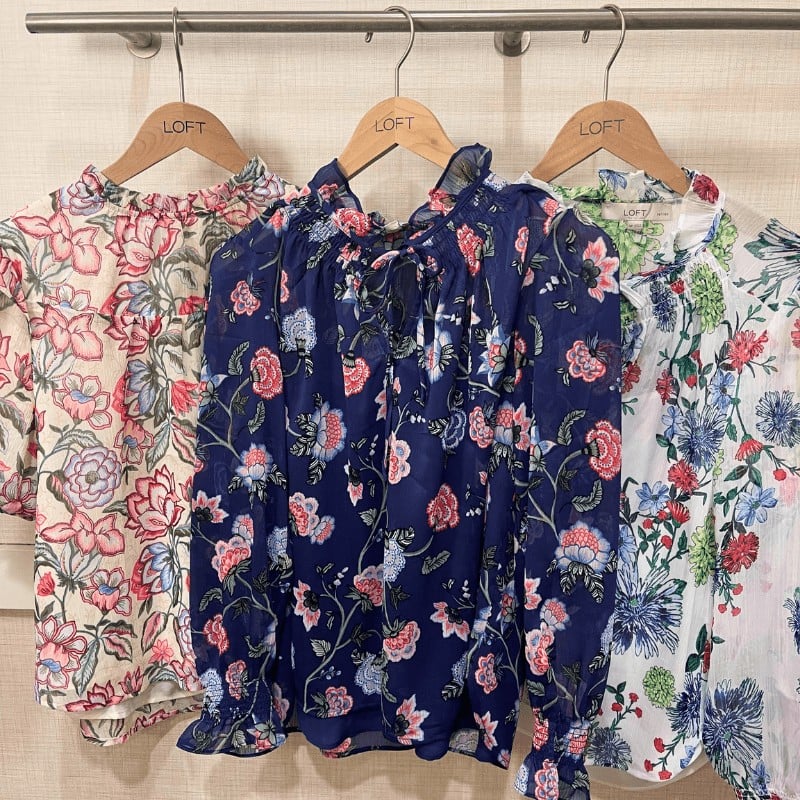 Cream top: Ruffle Tie Neck Blouse // Dark blue top: Ruffle Neck Balloon Sleeve Top
LOFT Styles For Women Over 50 – Looks I Love!
Avoid the full-price items and see the latest deals on the LOFT website. Here are some perfect pieces that you can add to your wardrobe for your upcoming vacation: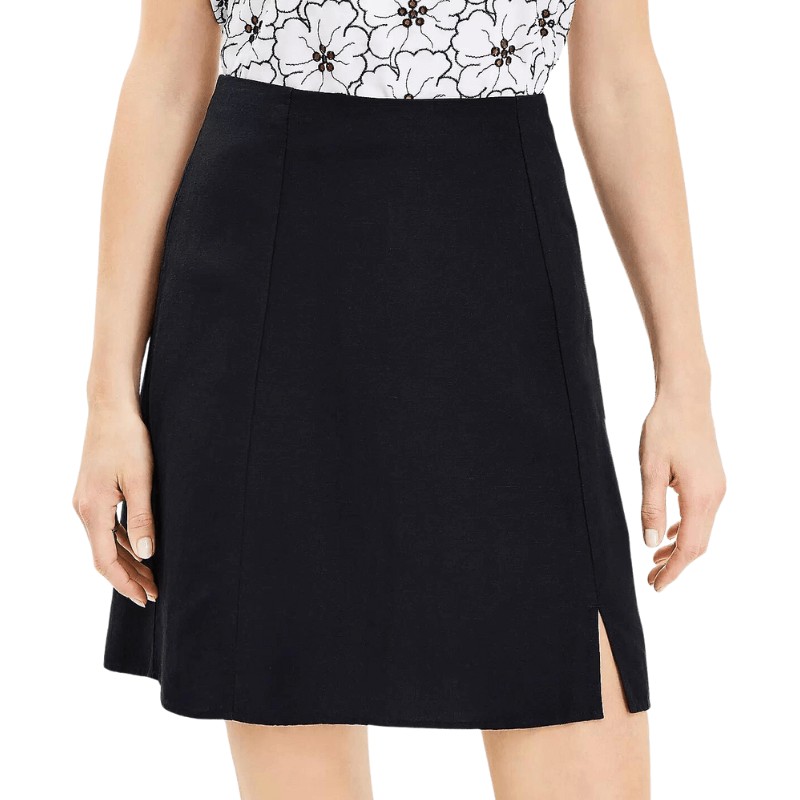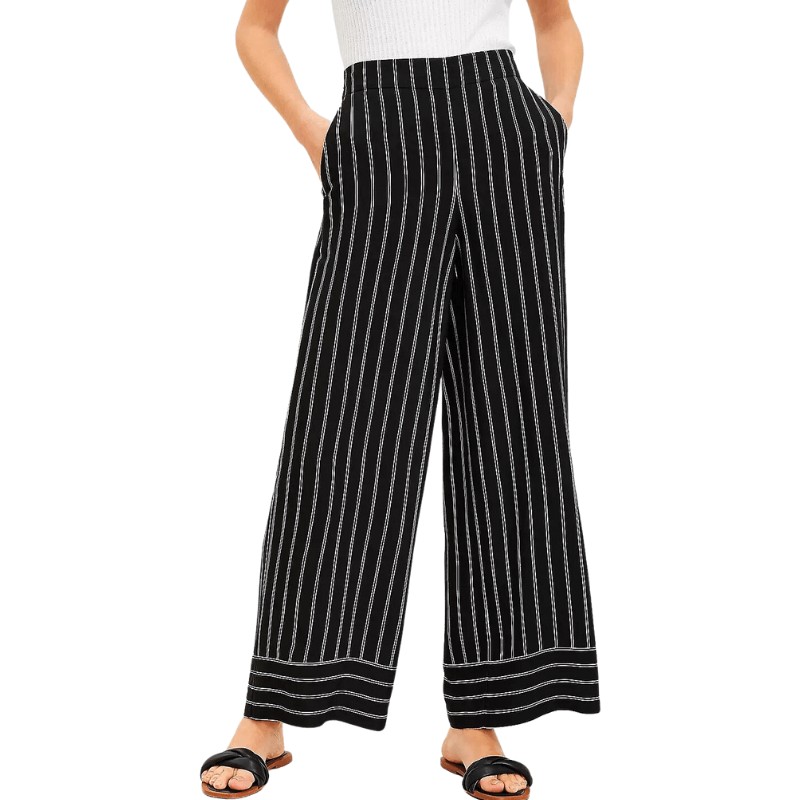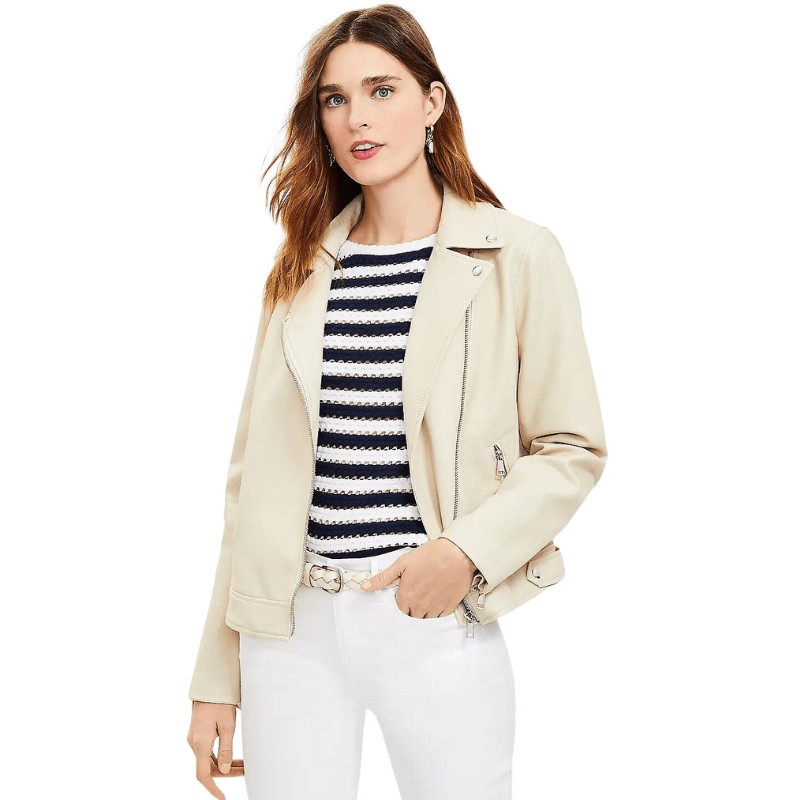 Shoes & Accessories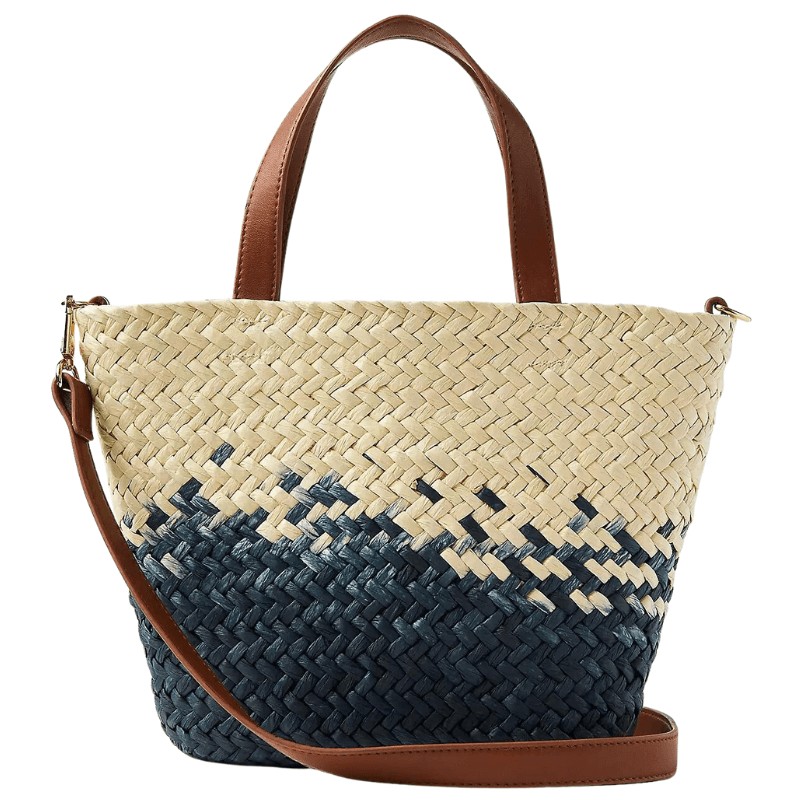 ​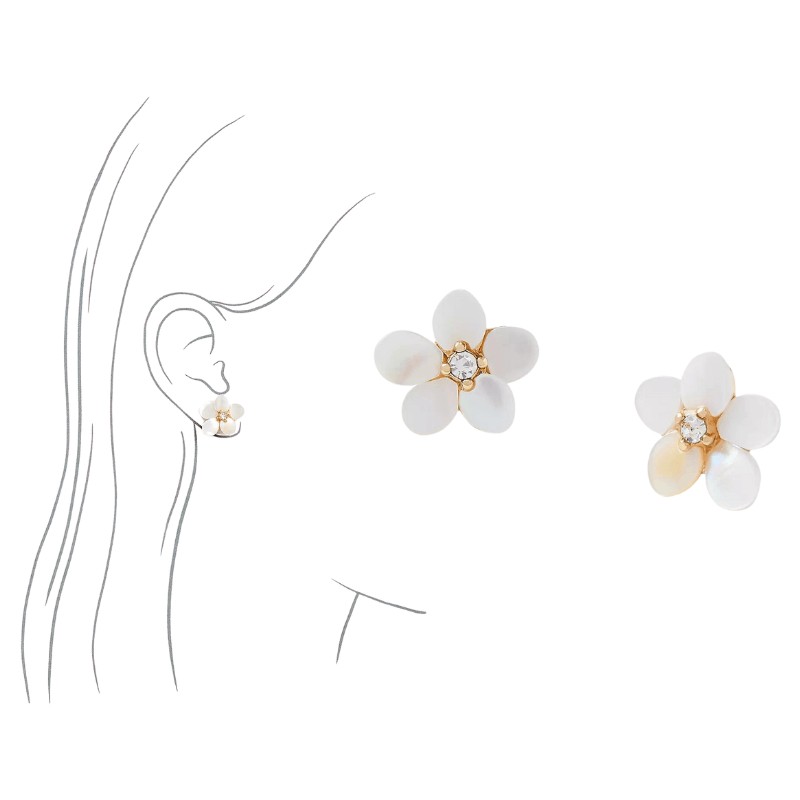 My 6 Tips for Shopping at LOFT for Clothes for Women Over 50
#1. Create a Capsule Wardrobe
Look for classic pieces that can be easily mixed and matched. In short, plan your capsule wardrobe before shopping at LOFT's website or anywhere. You can get new ideas on Pinterest and Instagram (this is what I do!) Having a plan will allow you to create different outfits that can be mixed and matched, thus your packing with be lighter and easier. This is an area of weakness for me and I am always striving to do better with each trip.
#2. Avoid overly-trendy items
As mentioned in the previous tip, making a capsule wardrobe helps you create different outfits that can be worn for a long time. Try to steer away from overly-trendy clothes that quickly go out of style. You shouldn't be afraid to try new trends, but keep them age-appropriate and don't spend a lot on these items. Save your dollars for classic pieces. There are attainable trends that you can easily find pieces for at the LOFT store.
#3. Choose clothes with high-quality fabric
As someone who has bought from LOFT, I can confidently say that the quality of the clothes I bought years ago still stands. You get incredible value on clothes when they last for a long time whether you got the items at regular prices or a sale price. Always make sure to check the quality and texture of the fabric of the clothes you want to buy to make sure they last longer, are wrinkle-resistant, and will hold up over time.
#4. Use the LOFT Rewards Program
LOFT has a loyalty program called the styleRewards Loyalty Program. Take advantage of this because it's free to join! This rewards program is also connected to other partners like Ann Taylor and Lou & Grey. You will get bonus points, birthday rewards, and early information about special sales once you join. You will also receive more perks if you choose to get their store credit card.
#5. Make comfort a #1 priority
As a woman over 50, I can't stress enough that you should always go for clothes that will flatter your body shape and accentuate your best features. Whenever I buy clothes, the best thing I always consider is comfort. If you're shopping in-store, don't be shy to have try-on sessions for clothes you like before purchasing to ensure they fit well and are comfortable.
#6. Check the return policy
Know the return policy before you shop. "We will credit you for returns, accompanied by proof of purchase, received within 30 days of the purchase for the price paid either in the original form of payment or as a merchandise exchange." Here is the link to the LOFT return policy. In the past, I've purchased cute items or items that were deeply discounted but I did not feel comfortable wearing them so they stayed in my closet. I can't afford to do that anymore. Now I make sure I am comfortable in the clothes I choose right now, not at the weight or shape I want to be – *hard truth*
Super Saver Tip
LOFT will price match if your items go on sale up to 7 days after your purchase. Set a reminder on your phone's calendar to look online at the price of the items you bought before the 7 days are up and contact customer service if the price is less. Think how smart you will feel! A Gold star for you. Here is the link to see the Price Adjustment Policy for LOFT. Smart shoppers will also love this information: Clearance Shopping at LOFT You Might Also Like
PIN to Save