Plant-Based Meal Ideas
When it comes to eating healthier, including some plant-based meal ideas in the lineup is a great way to get started.
Plant-based meals have been known to improve energy levels, help with chronic diseases, reduce the risk of some diseases and conditions, and are a great way to enjoy a healthy and nutritious meal. Plant-based meals do not contain any animal meat, but the ingredients used still provide enough nutrition to help you stay healthy.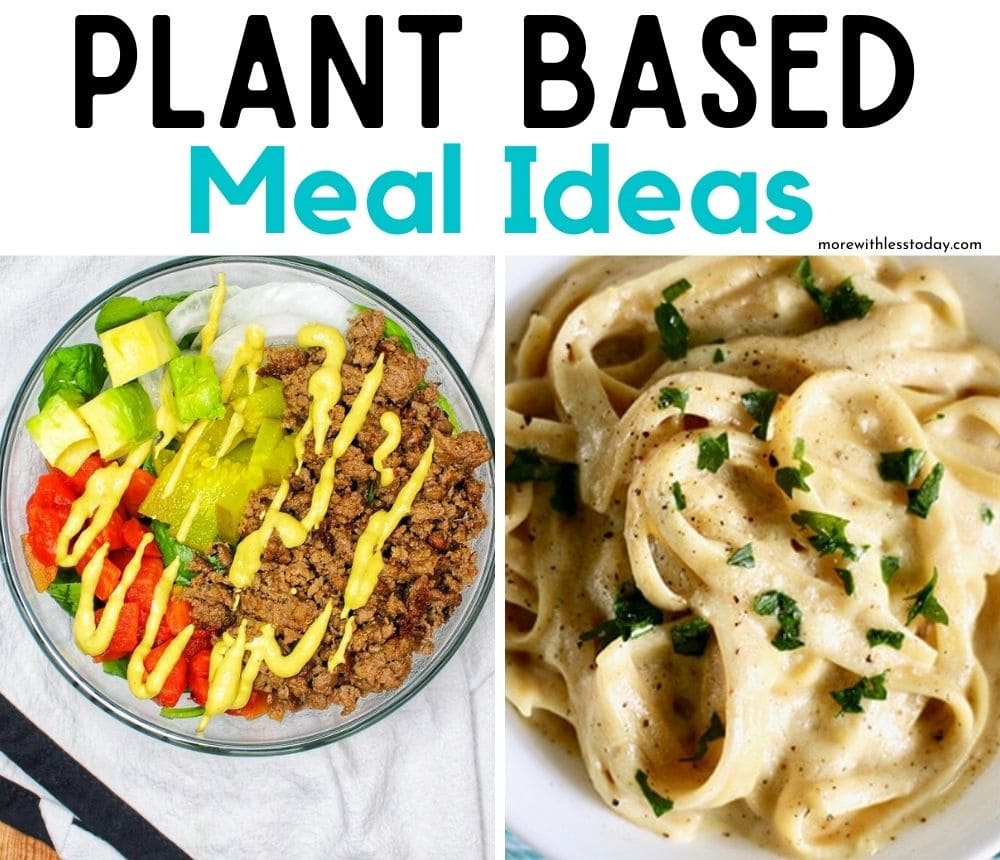 If you are looking to add some plant-based meal ideas into your weekly or monthly menu, these meals are quick, easy, and delicious.
Filling and delicious, this vegan burrito bowl is packed full of flavor. With ingredients like beans, brown rice, tofu, and veggies, this healthy plant-based meal is filling.
A warm and filling meal, this butternut squash and chickpea curry is ready to eat in just 30 minutes.
This delicious dairy-free fettuccini alfredo gets most of its flavor from the nutritional yeast that is included, making it a delicious plant-based meal idea.
If you are looking to serve a crowd or large family, this vegetable main dish is an easy recipe that you are sure to love.
Simple yet oh so delicious, these cauliflower tacos are a delicious and healthy way to enjoy your favorite taco dinner.
This lemon chickpea and rice casserole is creamy and zesty. This is another great dish that you can make ahead of time.
Pizza is always a great option for dinner and this pizza is made with a cauliflower crust and topped with your favorite toppings.
An easy dinner recipe, this healthy stuffed zucchini is full of veggies and grains and is on the table in less than an hour.
An easy and delicious recipe, this white bean and kale skillet meal is a healthy dinner idea the whole family will love.
Serve with your favorite pasta for a quick and easy weeknight dinner. These meatballs are made with plant-based ingredients.
Made with tofu, veggies, and flavorful spices, this stir fry is a filling meal that is perfect for those busy weeknights.
This easy recipe is made with Annie's Organic Macaroni and Cheese. It's one of those wholesome comfort foods that makes everyone feel good.
PIN for Later