Don't you love these shortcuts, DIYs, and Life Hacks to make things a little easier? You'll find yourself saying, "So Smart! Why Didn't I Think of That?" Many of them are great dollar stretchers too.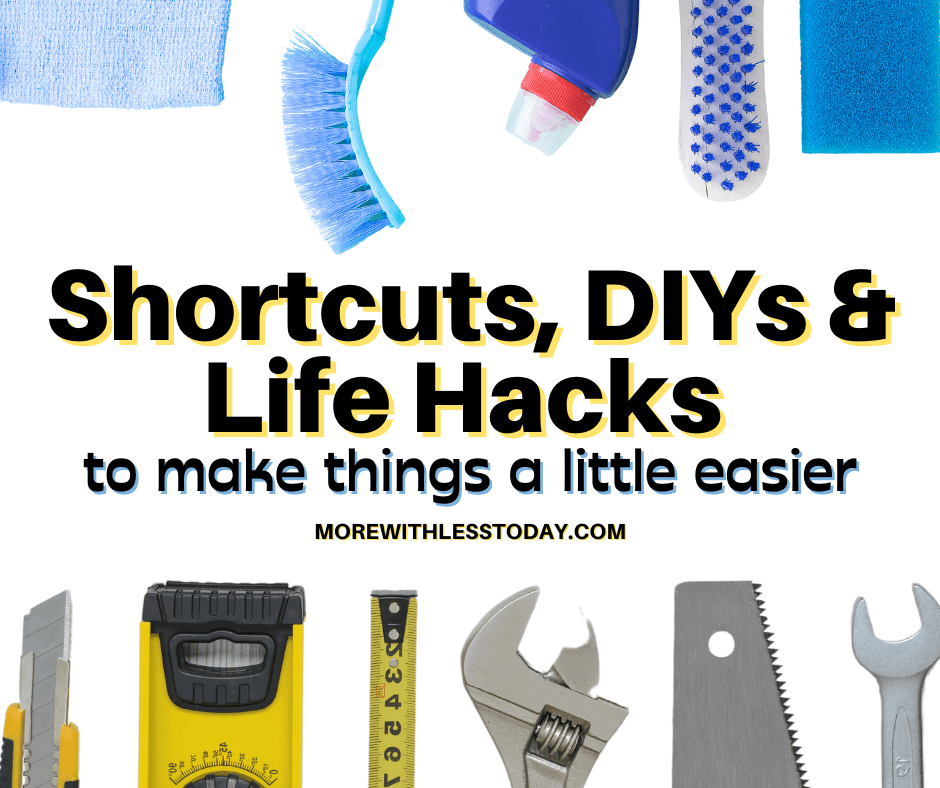 I've been collecting clever, brilliant, and simple tricks like these for years and will be adding more all the time so bookmark this post, sign up for our free newsletters, or check back often.
Shortcuts, DIYs and Life Hacks
Cooking Hacks/Kitchen Hacks
#1. Take your bananas apart when you get home from the store
If you leave them connected at the stem, they will ripen faster.
#2. Freeze brown bananas in freezer baggies.
Remove the skin first and I like to cut mine in half. I use them in my morning smoothies.
#3. Store chunks of cheese in aluminum foil once you open the package
This will keep the cheese will stay fresh much longer.
#4. Pick your peppers
For eating, look for peppers with 3 bumps on the bottom. Peppers with 4 bumps on the bottom are firmer and better for cooking.
#5. Make flavorful eggs
To really rich flavorful scrambled eggs or omelets, add a couple of spoonfuls of sour cream, cream cheese, or heavy cream, and then beat them up.
#6. Making brownies
For a cool brownie treat, melt Andes mints in a double broiler and pour over your warm brownies.
#7. Use Garlic
Add garlic immediately to a recipe first if you want a light taste of garlic and at the end of the recipe if you want a stronger taste of garlic.
#8. Reheat Pizza
Heat up leftover pizza in a nonstick skillet on top of the stove, set heat to med-low, and heat the pizza until warm. This keeps the crust crispy. I saw this on the cooking channel and it really works.
#9. Easy Deviled Eggs
Put cooked egg yolks in a zip-lock bag. Seal, and mash till they are all broken up. Add remainder of ingredients, reseal, keep mashing it up mixing thoroughly, cut the tip of the baggy, and squeeze mixture into egg. Just throw the bag away when done for easy cleanup.
#10. Expanding Frosting
Take store-bought cake frosting and whip it in your mixer for a few minutes. You can double it in size. You get to frost more cakes or cupcakes with the same amount. It also cuts down on sugar and calories per serving.
#11. Reheating refrigerated bread
To warm biscuits, pancakes, or muffins that were in the refrigerator, place them in a microwave with a cup of water. The increased moisture will keep the food moist and help it reheat faster.
#12. Measuring Cups
Before you pour sticky substances into a measuring cup, fill the cup with hot water. Dump out the hot water, but don't dry the cup. Next, add your sticky ingredient, such as peanut butter, and watch how easily it comes right out.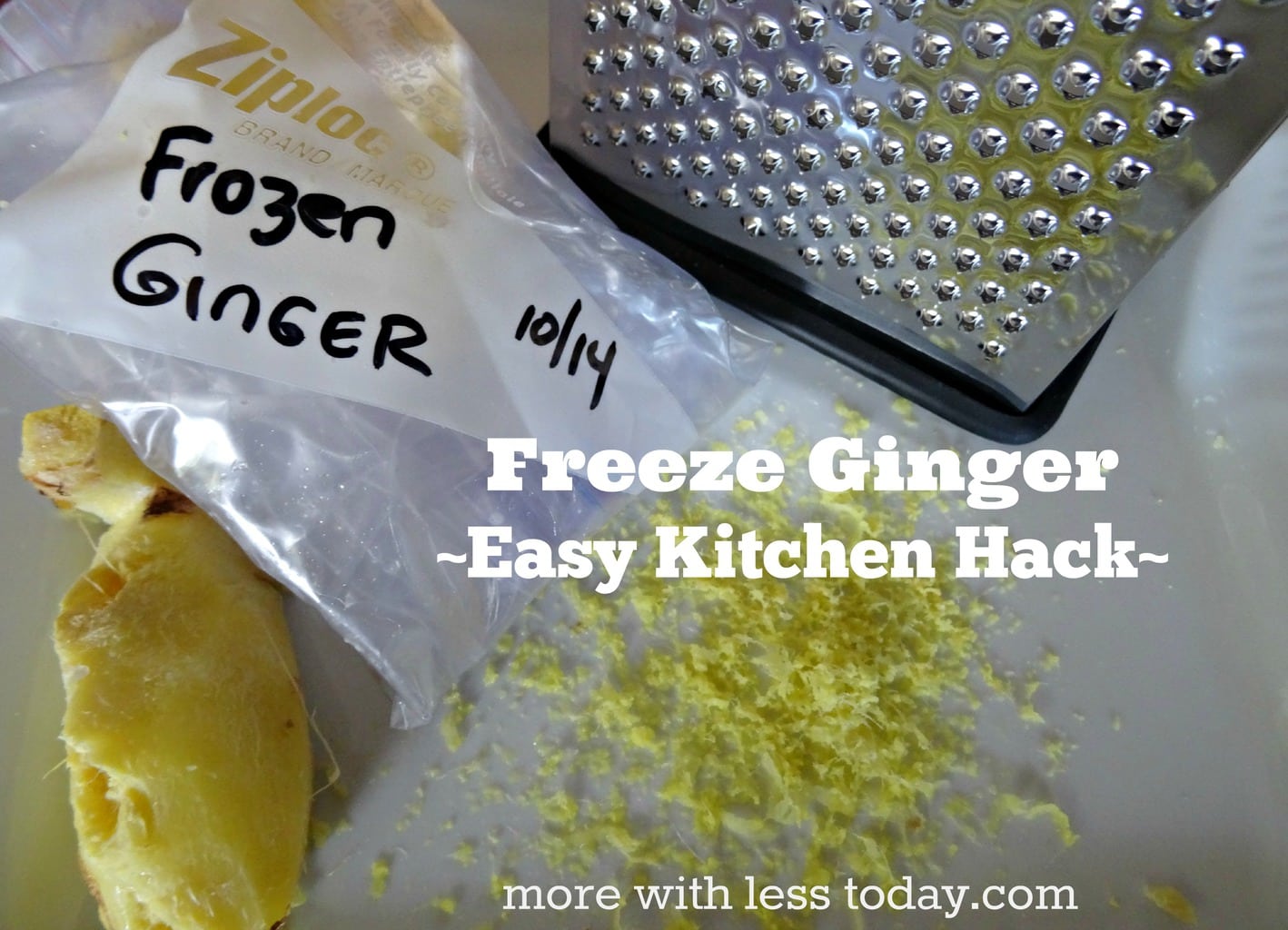 #13. Freeze Ginger
If you have more Ginger than you need, just peel it and then freeze it. Frozen ginger grates beautifully. It also lasts longer when it is frozen.
#14. Don't Wrap These in Foil
Don't wrap foods that contain natural acids such as tomatoes, lemons, or onions in aluminum foil. The combination of the foil and the acid in the food produces a chemical reaction that affects the taste of the food.
Natural Pest Repellents
Recipe for a Homemade Wasp Trap using vinegar, sugar, and salt. Thank you to CompleteGarden for your tutorial!
#1. Bugs in the Sandbox?
Try sprinkling cinnamon in the sandbox to repel the little bugs that like to play too. Test your child for sensitivity first. As an added bonus, they might come out smelling like a little cinnamon roll! From DoItYourself.com.
#2. Keep Critters Away
Keep pests out of your garden with a mixture of coffee grounds and orange peels. This works for cats too who might want to use your garden as a litter box.
#3. Get Rid of Ants
Put small piles of cornmeal where you see ants. They eat it, and cannot digest it. It is a safe deterrent for kids and pets.
#4. Chase Away Fruit Flies
To get rid of pesky fruit flies, take a small glass, add Apple Cider Vinegar and one or two drops of dish-washing liquid, and then mix it together. The fruit flies will be drawn into the cup.
#5. Mosquito Repellent
Place a dryer sheet in your pocket to help keep the mosquitoes away.
I had a particularly itchy mosquito bite on my leg and I tried this natural tip:
Before reaching for the insect bite cream, try rubbing the affected area with the inside of a banana skin. Many people find it amazingly successful at reducing swelling and irritation.
It worked great for several hours. It completely took away the itch and I was able to stop scratching it. Later that night, the itching returned but it was not as severe. I reapplied the inside of the banana skin and kept it in a Ziploc bag inside my refrigerator. The coolness of the banana skin helped too.
I have also heard that a cotton ball soaked in white vinegar on mosquito bites and insect stings will stop them from itching and help disinfect the area so they heal faster.
#6. Keep Squirrels From Eating Plants
To keep squirrels from eating your plants, sprinkle them with cayenne pepper. The cayenne pepper doesn't hurt the plant and the squirrels won't come near it.
Garden Hacks
#1. Put wet newspapers around your plants when putting them in the ground and then cover them with mulch. Weeds won't be able to get through the newspaper.
Shortcuts for Getting Organized
#1. Do you have summer clothes that you did not wear?
Once or twice a year, remove everything from your closets. Wipe down the walls and baseboards and vacuum the floor. Turn all your hangers the wrong way and after you wear an item, rehang it in the opposite direction. Consider donating the items after 6 months if you have not worn them.
#2. Wrapping Paper Hack
Keep wrapping paper neat by using toilet paper rolls as cuffs.
#3. Keep Houseplants Thriving
Feed your houseplants with flat club soda. The mineral in club soda is beneficial to plants.
Easy Cleaning Shortcuts
Cleaning a water stain off a wood surface is today's useful tip from TLC's "Green Home Cleaning Tips".
You can quickly get rid of the watermark by making a thin paste of salad oil or lemon oil and salt. Wipe the paste on, then lightly buff the area as you wipe it off with a soft cloth.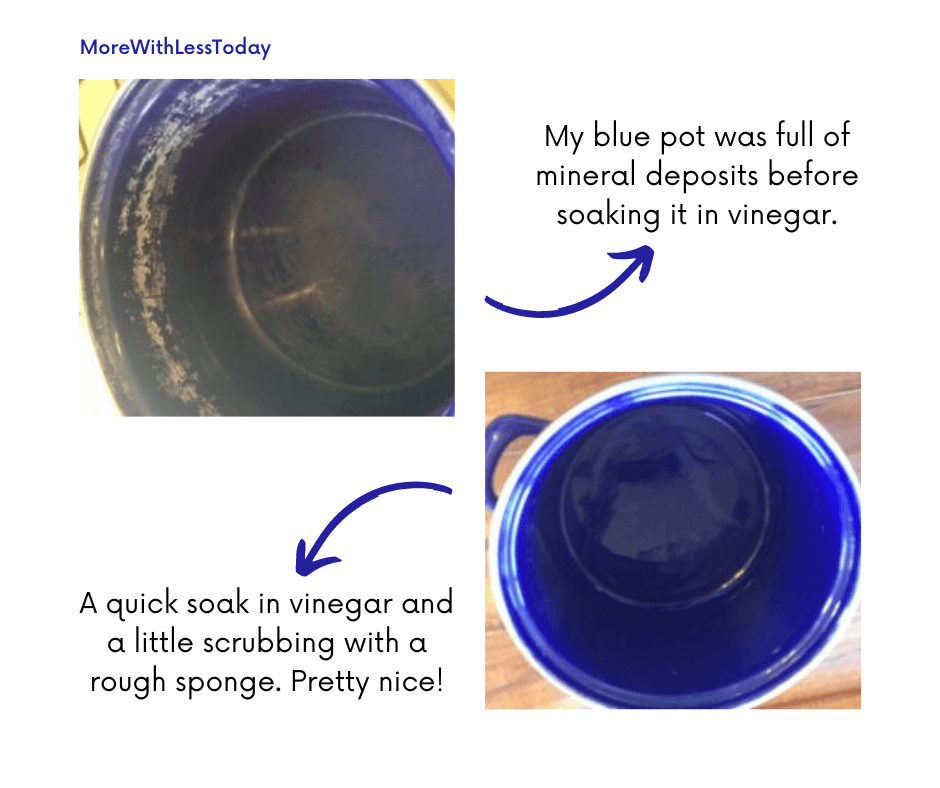 Read about 45 Uses for Vinegar
A Tip for Cleaning Greasy Tools
Coke or Diet Coke can be used to clean tools and mechanical items that have become gummed up with grease and oil. Soak them overnight in a bath of Coca-Cola or Diet Coke. This makes you think about what Coke does in your stomach! From 1,001 Old-Time Household Hints: Timeless Bits of Household Wisdom for Today's Home and Garden
Use Leftover Coffee and Tea for These Household Tasks
Household Uses for Leftover Coffee and Tea – I found several new clever ideas, read my post here. What do you do with your leftover coffee and tea?
#1. Scuff Marks
If you have scuff marks on your floor from dark-soled shoes, rub Baking Soda into the spots with a wet rag. The spots will disappear!
#2. Re-opening envelopes
If you seal an envelope and then realize you forgot to include something inside, just place your sealed envelope in the freezer for an hour or two. It should unseal easily.
Health & Beauty Tips

My nail polish hack was featured in All You Magazine in the photo above.
#1. Reducing Static Cling
Pin a small safety pin to the seam of your slip and you will not have a clingy skirt or dress. The same thing works with pants that cling when wearing pantyhose. Place pin in seam of slacks.
#2. Conditioner
Use your hair conditioner to shave your legs. It will leave your legs really smooth. If you have a hair conditioner you don't love, you can use it this way.
#3. Get Lipstick Off of Drinking Glasses
Rub a little salt over the lipstick stain on drinking glasses or cups and then wash as usual. If you put the glass directly into the dishwasher, the stain hardly ever comes out because lipstick is meant to resist water. Pre-treat with salt and get your glasses and cups clean.
Household Hacks for the Car and the Garage
#1. Foggy Windshield?
Buy a chalkboard eraser and keep it in the glove box of your car When the windows fog, rub them with the eraser.
#2. Avoid door dings
Tack up a pool noodle to your garage wall where you park to avoid those door dings!
If you have been following More with Less Today then you know I love simple hacks and tips to make life easier.
Bookmark this page or PIN it as I will be adding even more shortcuts, DIYs, and Life hacks to make life a little easier! Please share this with your friends and share your favorite ones with all of us!
Do you have a tip to share with everyone? I would love to add your life hacks and shortcuts to this growing list!
You Might Also Like
Don't forget to share this post with your friends and loved ones. If you are on social media, I would love to connect with you on Facebook, Instagram, Pinterest, or Twitter. Just click on the links to visit my profile. Leave a message and I will follow you back!
PIN for Later