Slow Cooker Greek Breakfast Casserole
Put this delicious Greek breakfast casserole together in your slow cooker and wake up to the most delicious breakfast or brunch dish.
It makes delicious leftovers if you have them!
Ingredients
12 eggs (whisked)
1 cup milk (or substitute Greek yogurt)
3 garlic cloves (minced)
1 cup sun-dried tomatoes
2 cups mushrooms (sliced)
2 cups spinach (Love spinach? Increase to 4 cups.)
1 cup feta cheese
4 cups hash browns
1 small red onion (chopped)
1 tbsp oregano (fresh, chopped)
1 tsp salt
1 tsp black pepper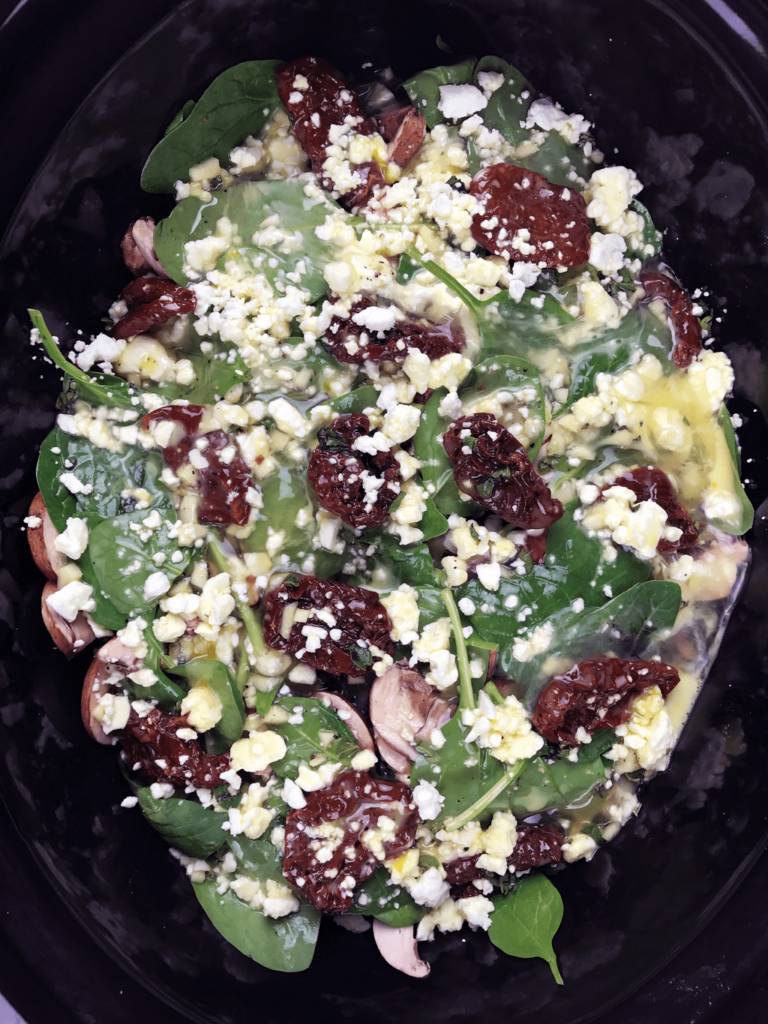 Instructions
In slow cooker layer half of the following: hash browns, onion, mushrooms, spinach, sun-dried tomatoes, and feta cheese. Repeat with the remaining half of ingredients.
In a large bowl beat eggs, milk (or Greek yogurt), salt, pepper, garlic, & oregano.
Pour egg mixture over ingredients in slow cooker.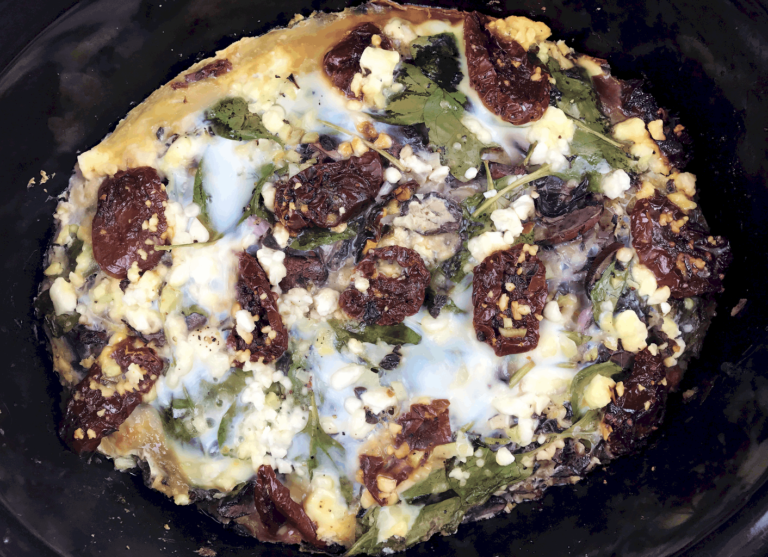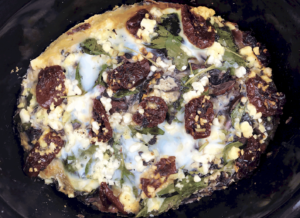 Top with extra feta (if desired).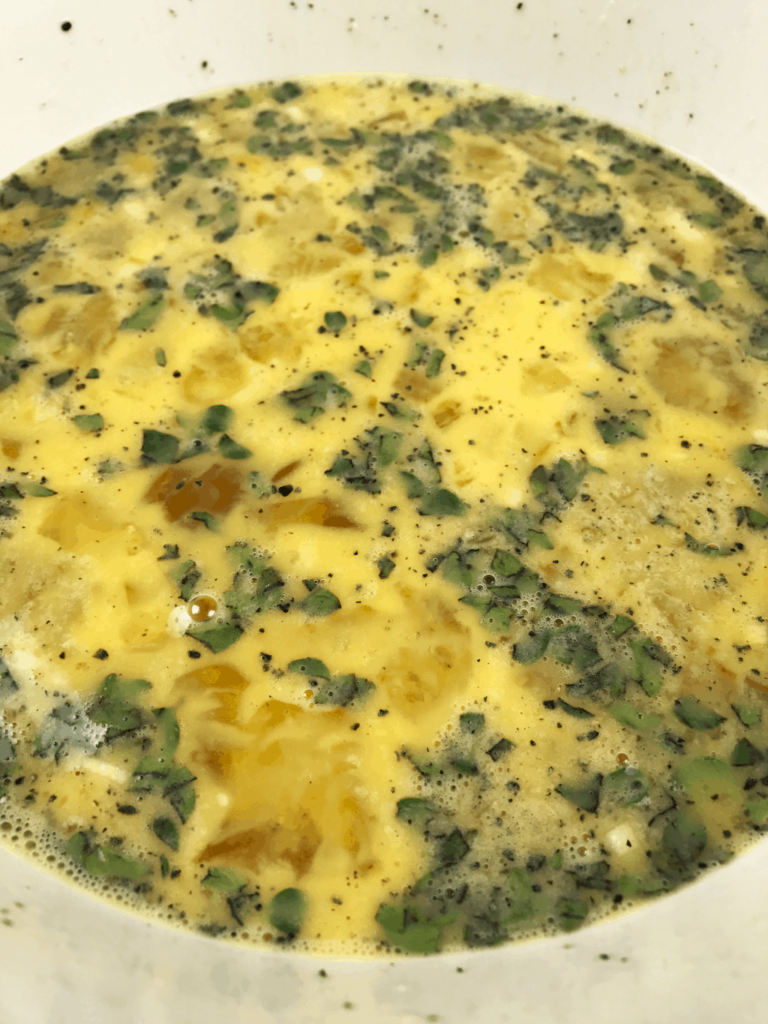 Cook on low for (approximately) 5 hours.
Garnish with oregano.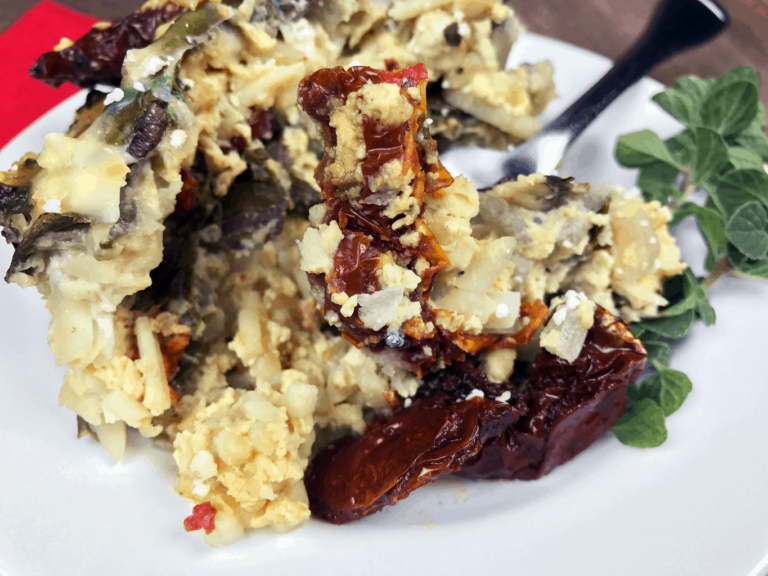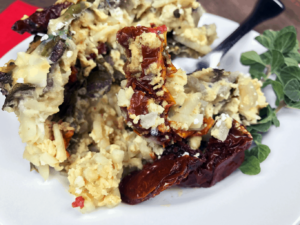 Here is a short video of the casserole being made:
Enjoy our Slow Cooker Greek Breakfast Casserole Recipe. Do you have a favorite slow cooker breakfast casserole recipe to share?
PIN it to your Pinterest board for later!