It's back-to-school season again. Are you ready to shop back-to-school deals and stretch your dollars? The time to save is now! I listed sites that are the best places to get deep discounts for your school shopping list.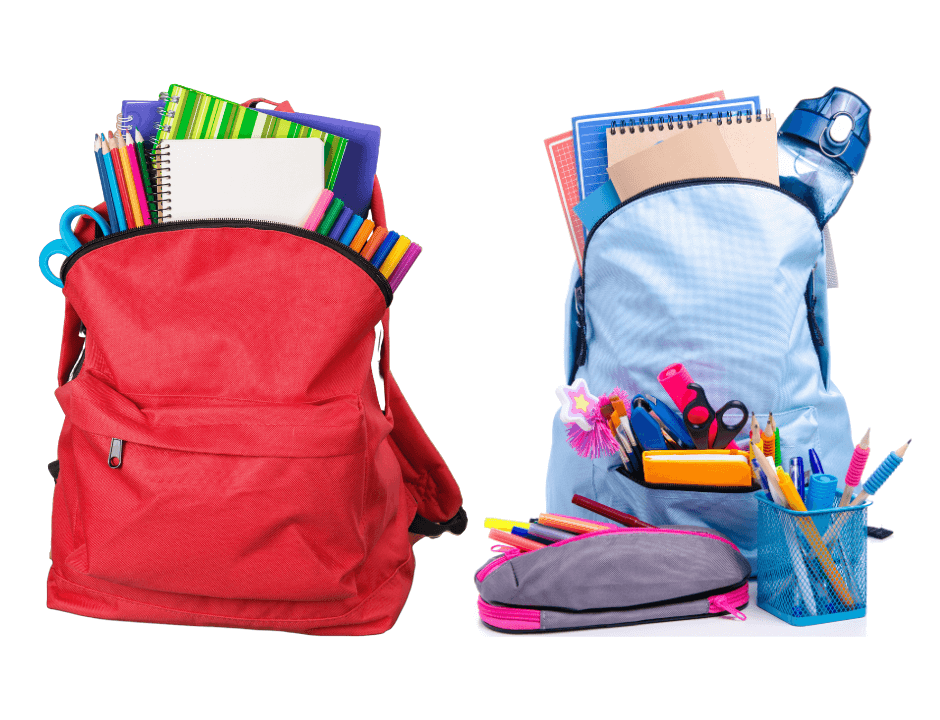 There are great places where you can buy small and big-ticket items for this new school year. Some deals I found are available for a limited time and or stock is limited, so make sure to bookmark the most important items you need that also have the best prices!
We will be updating this post over the next few weeks so be sure to check back often to see more deals. If there is a specific item you are looking for, simply send an email to morewithlesstodayteam [at] gmail.com and our expert deal finders will to our best to find it for you and email you with what we find.
We have affiliate relationships which means we may earn a small referral commission at no additional cost to you if you shop using our links.
Back to School Shopping
According to a National Retail Federation survey, more than half (55%) of customers began back-to-school shopping in early July this year. However, the majority of shoppers (85%) indicated they still had at least half of their shopping to accomplish. The cost of school supplies is one factor for most shoppers to space out on spending. According to consultancy firm Deloitte, back-to-school shoppers have seen costs jump 24% in the last two years.
A report by Deloitte and the National Retail Federation says bargain shopping would be a great idea for shoppers this year. "Consumers are stretching their dollars by comparing prices, considering off-brand or store-brand items, and are more likely to shop at discount stores than last year," said Phil Rist, Prosper's Executive Vice President. Prosper is the company that conducted the survey for the National Retail Federation.
Rising prices
Although inflation has decreased after reaching a 40-year high last year, many parents are still anxious about the costs of school supplies.
"The typical parent expects to spend nearly $600 on school supplies this year, and more than half of parents are concerned they won't be able to afford everything their kids need for class." from Savings.com
That is a quote from an article from Savings.com explaining how 54% of parents are very concerned that increasing expenses might hinder their ability to buy all the necessary school-related items for their children. This percentage went up from 46% in 2022. Clothing has been the costliest category with parents intending to allocate an average of $142 per child for new school clothes. On average, they anticipate allocating $592 for supplies, backpacks, and services such as haircuts for the upcoming school year. As per their strategy, 43% of parents intend to seek financial aid to assist with back-to-school expenses. 66% of them plan to capitalize on tax-free shopping events to reduce costs.
Best Back To School Deals
Check out these sites that offer the best back-to-school deals!

Amazon
You can get a lot of cheap school supplies at Amazon. It currently has back-to-school supplies priced up to 41%-53% off and clothing up to 35% off. I spotted large-capacity pencil cases which costs less than $10. You can also shop for school supplies by grade level. Good news! Amazon Prime members receive an additional 20% off school supply orders over $50.
Find Amazon Clearance items here – a great place to find markdowns and closeouts.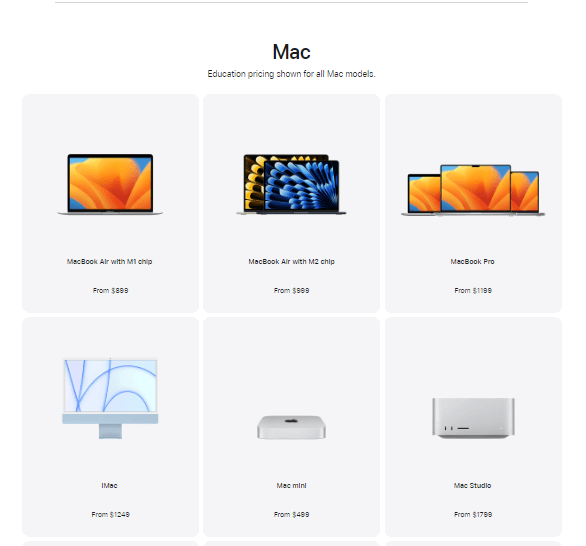 Apple
Looking for great school laptop deals? Check out the Apple's Education Store! Get a $150 Apple Gift Card from Apple's Education Store if you buy MacBook Air (prices start at $899), MacBook Pros ($1,199-up), or iMac ($1,249-up). Another bonus is a $100 Apple Gift Card when you buy an iPad ($549-up) or Mac Mini ($499). With some purchases, including iPads, iMacs, and MacBooks, university students (as well as K-12 and college instructors) are eligible for Apple gift cards and discounts on AppleCare+. These deals are good until October 2.
Best Buy
Get discounts on items such as computers, TVs, headphones, and tablets! Best Buy offers these discounts to high school and college students. New MacBooks cost as low as $749 at Best Buy, while select Windows laptops are up to $400 off. Select Chromebooks are as cheap as $169, while some Samsung Galaxy tablets are discounted by $30 to $120. There are Microsoft Surface tablets that have discounts of up to $300 off.
​Costco
Need a new laptop? Costco has back-to-school discounts on electronics including $40 off on Samsung Galaxy items and $70 off an Apple 10.2-inch iPad 9th Generation. They also have $200 off a 16-inch touchscreen Lenovo Windows laptop.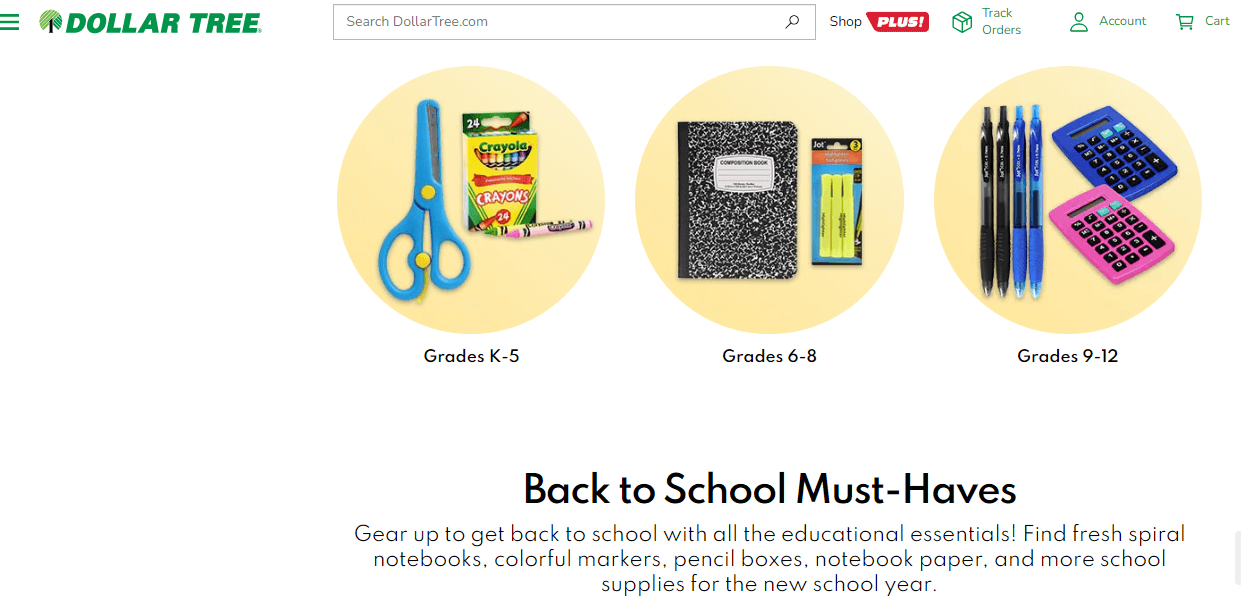 Dollar Tree
Attention, parents! Save more when shopping in-store for low-cost school supplies in smaller and more individual quantities. Dollar Tree features online deals on notebooks, composition books, and paper, as well as pencils, sharpeners, crayons, and other bulk items categorized by grade level. They also have a Back-to-School Brigade program, which provides school supplies to military families, until August 4.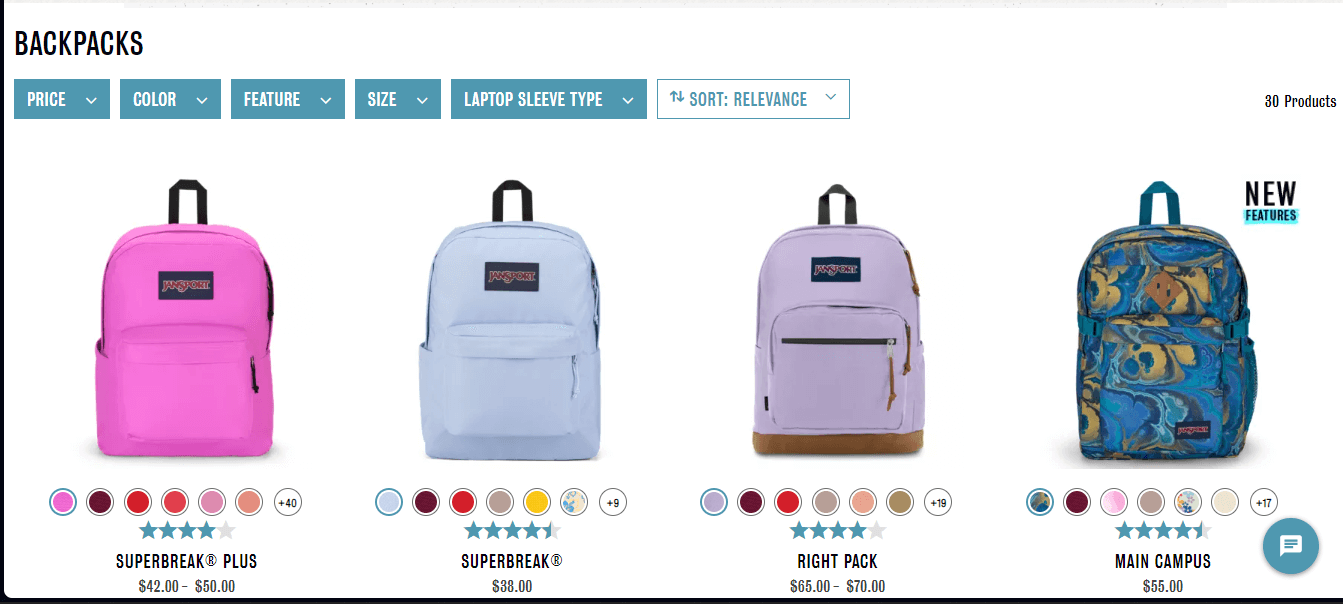 Sign up for emails from Jansport and receive a 15% discount on your first buy! The discount can be used on backpacks and lunchboxes. If you're a college student or a teacher, present your valid ID to get 15% off all purchases.
JCPenney
JCPenney's back-to-school offers include clothes priced at $10, $15, and $20, as well as marked-down backpacks, some with "Black Friday" pricing. It also has a downloadable "Dorm Checklist" for purchasing discounted towels, bedding, kitchen appliances, and more!
JCPenney's other back-to-class deals:
Through September 23, kids may get a $12 haircut or $12 off a hairstyle.
On the other hand, kids' glasses are $39.99 or two sets are $69.99 through September 14,
Teachers get an extra 10% off in-store purchases until August 13.
Find JC Penney Clearance deals here!
Kohl's
Back-to-school gear at Kohl's is on sale and searchable by size and age. The sale includes kids' T-shirts for under $10 and denim clothes for juniors, teens, and tweens for $29.99 and under. In addition, tiny appliances for dorms under $20.
Discover Back-to-School deals and steals in Kohl's Clearance section online!
Macy's
Macy's back to school deals offer up to 50% off children's clothes and accessories, including a big selection of limited-time offer on Nautica school uniforms' shirts, slacks, and skorts.
Little know clearance section at Macy's: Macy's Backstage
Office Depot
Stock up on school supplies like notebooks, folders, and crayons, which start at 50 cents, or backpacks starting at $17.99, at Office Depot.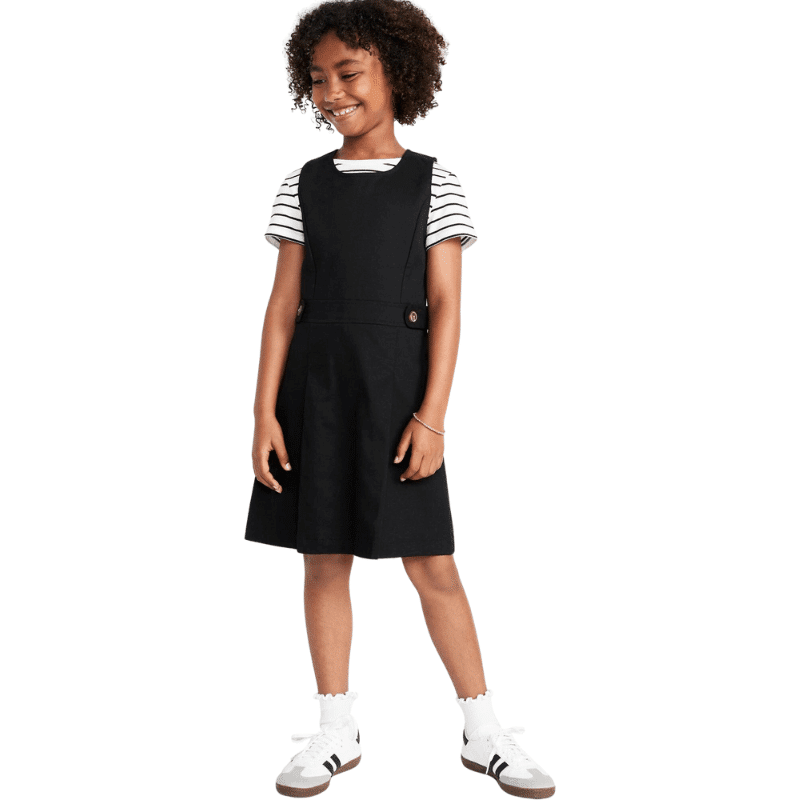 Old Navy has bargains on uniform clothes like pants and polo shirts, as well as extra percentages off certain items with promo codes. This Sleeveless School Uniform Dress is currently on sale!
Find Old Navy Clearance deals here!
Sam's Club
Sam's Club has supplies under $15 including a $12.98 Back to School Supplies Kit with glue, Sharpies, highlighters pencils and ballpoint and felt tip pins, and erasers. Dorm room deals include oscillating fans starting at less than $50. They have a promo now through August 20 for youth prescription glasses in club – brands include Betsey Johnson, Candie's, Free Country, London Fog and O'Neill – and get a second pair (up to a $59 value) free!
Staples
Staples has school supplies starting as low as 40 cents for products such as glue and 50 cents for crayons, notebooks, pencils, folders and rulers. You can shop by grade level or use a zip code-searchable school supply list so you know exactly what your student needs. (Teachers can upload their lists here, too.) You'll find a selection of laptops discounted from 3% to 39% off and some discounts on monitors, too. Pencils, glue sticks, and erasers cost as little as 50 cents each and lined filler paper for under $1 at Staples.
Save up to an additional 30% off on select items when you order online and pick up in-store. Get $15 off your next online order of $60 or more by signing up for emails and texts. Join Staples Rewards for 5% Rewards back on purchases.
Target
Target's back to school sale is on! Crayons and glue sticks start at 25 cents, and accessories like lunch boxes start at $5, water bottles start at $6.99, and backpacks start at $7.99. The majority of Target's back-to-school discounts are under $15. You can also find buy-one-get-one-free bargains on children's clothes. College students can save up to 30% on furniture and up to 30% on laptops and other gadgets.
Through the free Target Circle loyalty program (in-store or online, valid student ID required, through Aug. 26), college students can enjoy a one-time 20% discount on their purchases. Don't have time to go aisle-to-aisle? You can pick up your order in as little as two hours with no minimum purchase and no membership fee, or you can get same-day delivery in as little as an hour with Shipt. Target Circle is offering 20% off to teachers and school personnel through August 26.
Find Target Clearance Deals here!

The Children's Place
Get uniforms and other kids' clothes for up to 40% off normal prices and backpacks 25% off with coupon codes from The Children's Place's back to school sale!

Walmart
Ready for a must-have Walmart deal? Walmart gets its back-to-school offers matching last year's prices and delivering the 14 most popular school supply list items for under $13 total. This includes composition notebooks and Crayola crayons for 50 cents each, as well as backpacks starting at $6! In addition to clothing and school supplies, Walmart is a great place to find great sales on back-to-school laptops and tablets. I spotted a cute reusable lunch box combo at only $9.96!
A "Find Your School Supply List" option is also available at the top of Walmart's back-to-school shopping website. In addition to shopping in stores, you may order online or through the Walmart app for same-day curbside pickup or Express Delivery in as little as an hour. Walmart+ subscribers ($12.95 monthly after a 30-day free trial) get free same-day delivery and free two-day shipping among membership perks.
Find Walmart Clearance deals here!
Discover More Back-to-School Deals and Steals:
Get 50% off jeans for men and women
Take 30% off all AE® jeggings and slim jeans and 25% off all jeans and cargo pants, through 8/13
See all back-to-school styles including uniforms
See special values on dorm furniture and storage
Shop sale items at J. Crew and J. Crew Factory
Big savings on back-to-school clothing, shoes, backpacks, and accessories
Remaining Tax-Free Shopping Days for 2023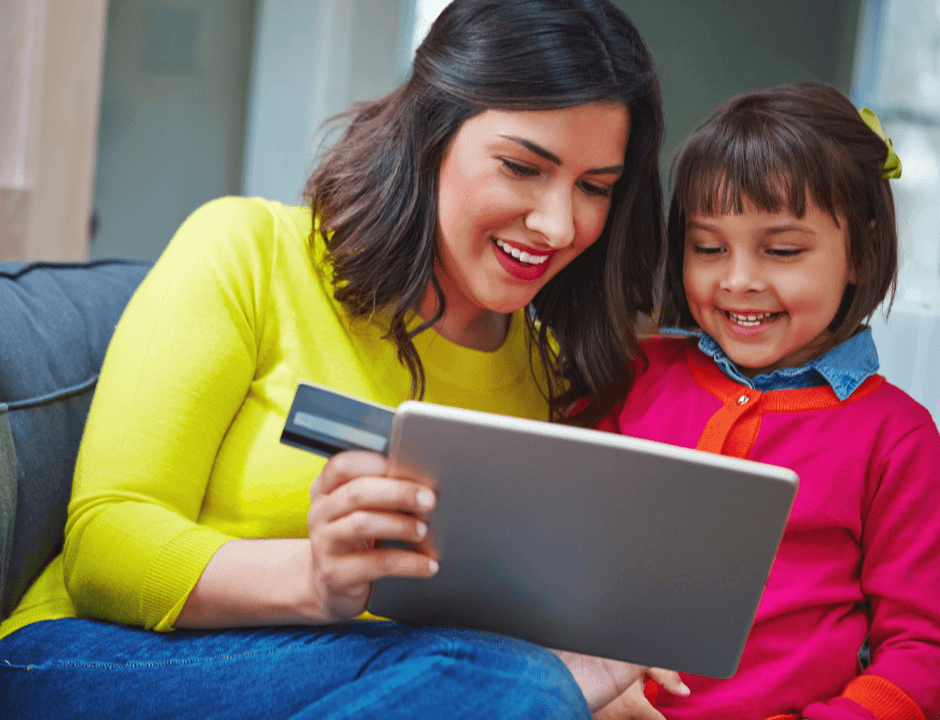 These tax-free events allow families to save money on sales tax, making back-to-school shopping a little less expensive. Currently, 17 states have declared tax breaks at around back-to-school time.
Here are the states with remaining tax-free shopping dates:
Connecticut – August 20 – 26 on clothing and footwear – $100
Maryland – August 13 – 19 on clothing and footwear – $100
Massachusetts – August 12-13 – many retail items up to $2,500, clothing exempt up to $175
New Jersey – August 26th – Sept 4 – school and art supplies instruction materials computers – $3,000
Texas – August 11 – 13 – on clothing, backpacks and school supplies – $100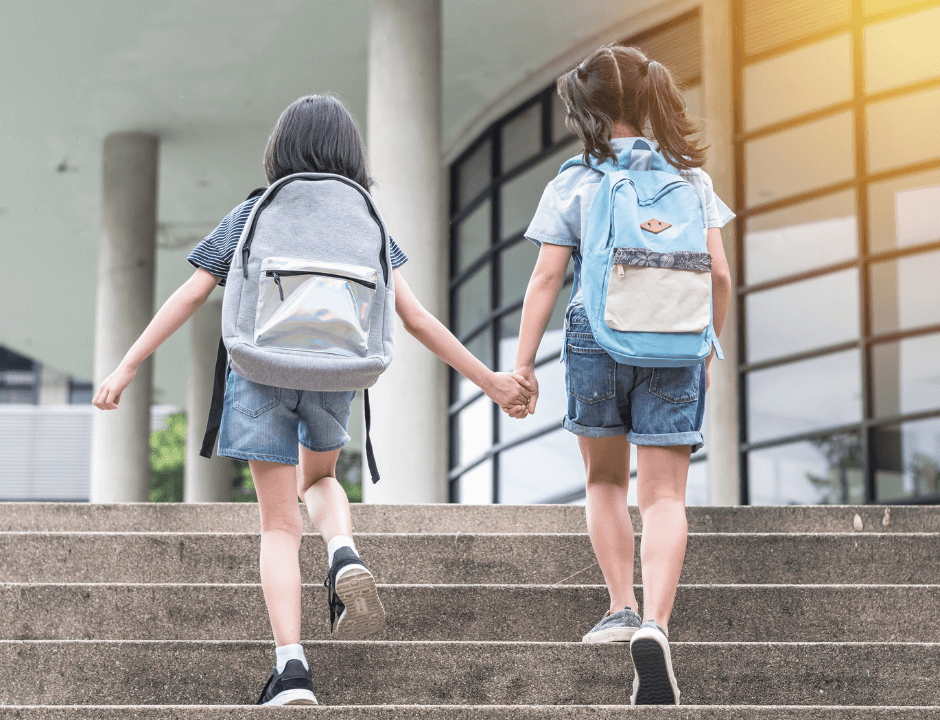 Posts You Might Also Like
PIN for Later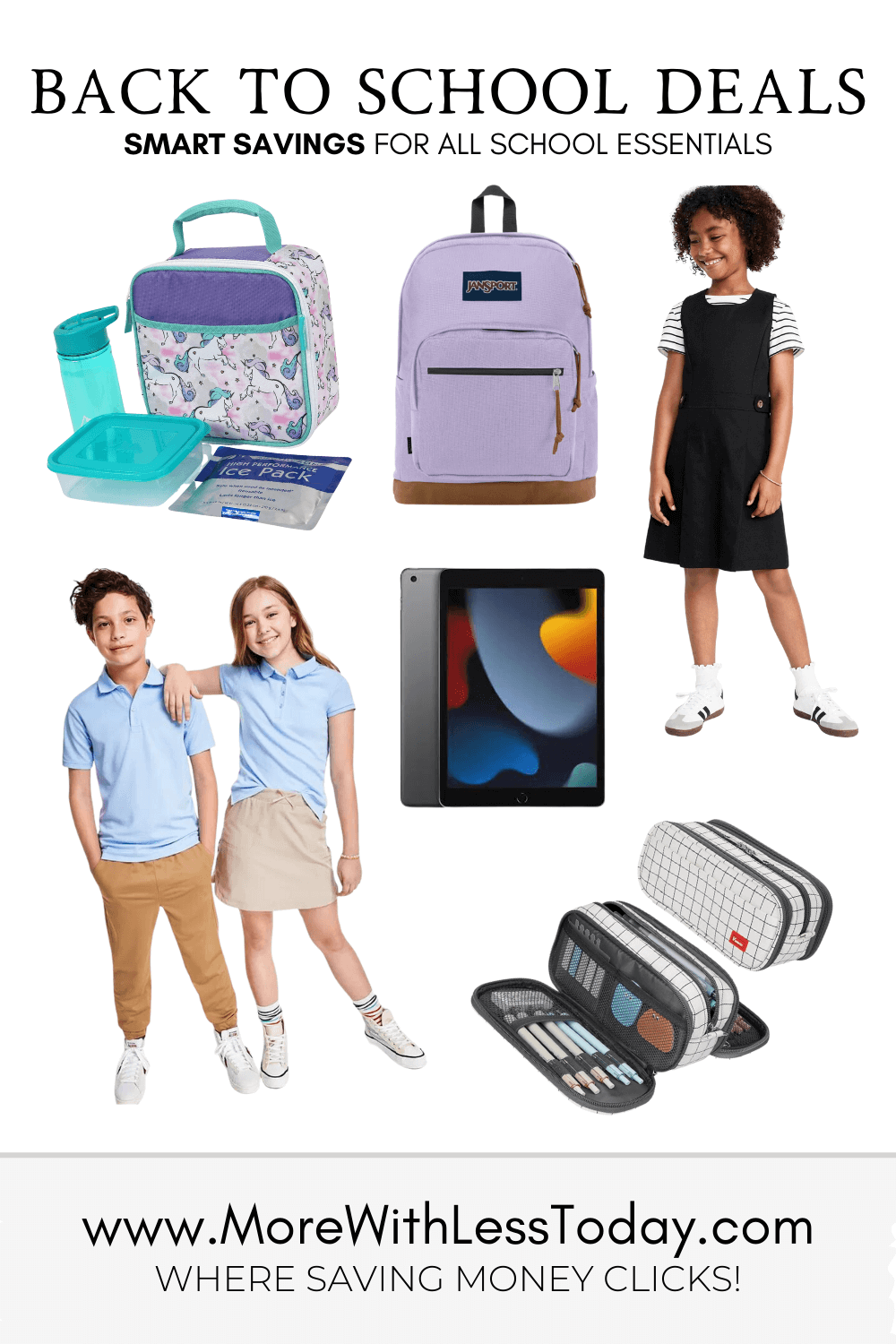 Don't forget to share this post with your friends and loved ones. If you are on social media, I would love to connect with you on Facebook, Instagram, Pinterest, or Twitter. Just click on the links to visit my profile. Leave a message and I will follow you back!
Did you find other back-to-school deals and steals? Share them in the comments below!