This is how to save tons of money on the clothes you love! Shop at Old Navy Outlet and Old Navy Clearance to get discount clothing up to 75% off with these tips.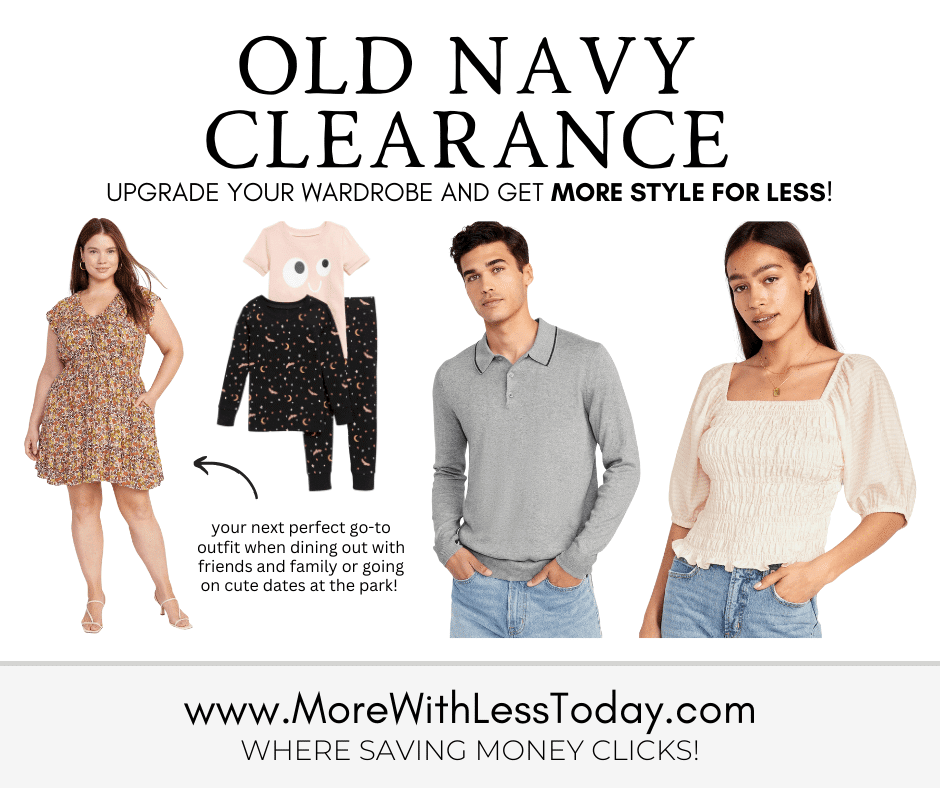 Old Navy is one of my favorite places to shop. You can buy some fashionable clothes for your entire family at low prices, especially if you know when and where to look! Their huge clearance sale is always something to check when you make your next purchase.
We have affiliate relationships which means we may earn a small referral commission at no additional cost to you if you shop using our links.
Quick link to the Old Navy Clearance Items
Keep reading and learn how to save big from great deals and sale items.
One of the best places to shop, if you want to score some discounted clothes, is at your local Old Navy store. Use the Old Navy Outlet Store locator to find the closest one near you. Then, search by zip code or use the map. Easy!
As I'm sure you know, things on clearance are low in stock and sometimes the sizes are limited. That's why I wrote this guide – to help you find what you are looking for. We have an affiliate relationship with Old Navy. This means we may earn a small referral commission at no extra cost to you if you shop using our links.
In-store Old Navy coupons are hard to find. One of my favorite online shopping tips is stacking up to three Old Navy promo codes per order. You'll save so much more money when you make an online purchase with their promo codes. At the very bottom of this post, you'll find current promo codes for Old Navy.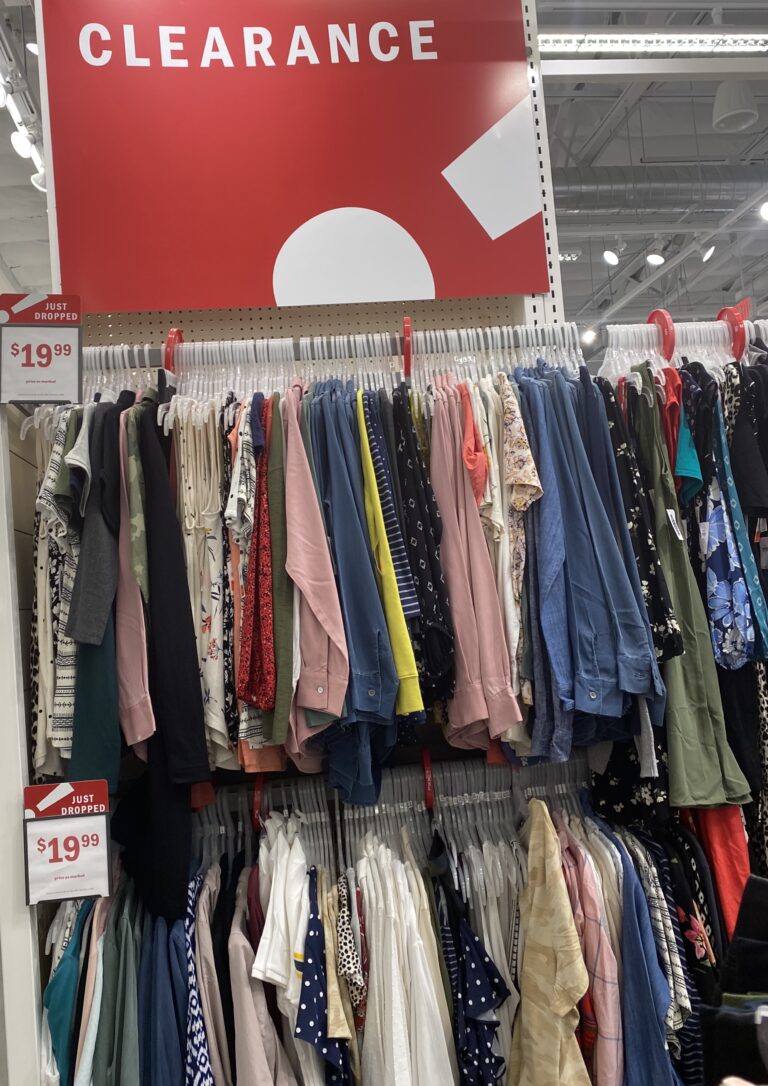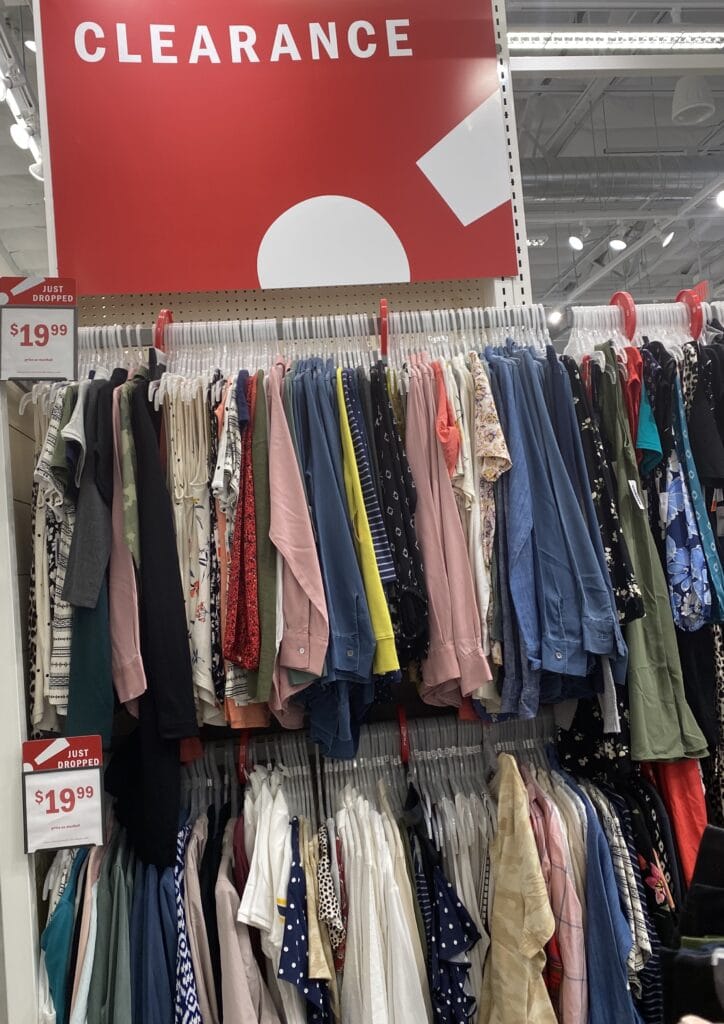 Have you noticed that the items on sale in the Old Navy clearance section are often the current season? Yup! They have to move inventory quickly to make room for their next season's new arrivals – which means money savings for you! Go straight to their clearance rack in-store to check for new markdowns and sale prices.
The best time to go to Old Navy is during their clearance sale – which is usually right at the end of the current season.
One of the secrets to how to save big on clothes at Old Navy is being familiar with its clearance departments. Here are the most popular ones and what you can expect to find in them.
The women's clearance items are a treasure trove of shirts, jeans, blouses, and athleisure clothes.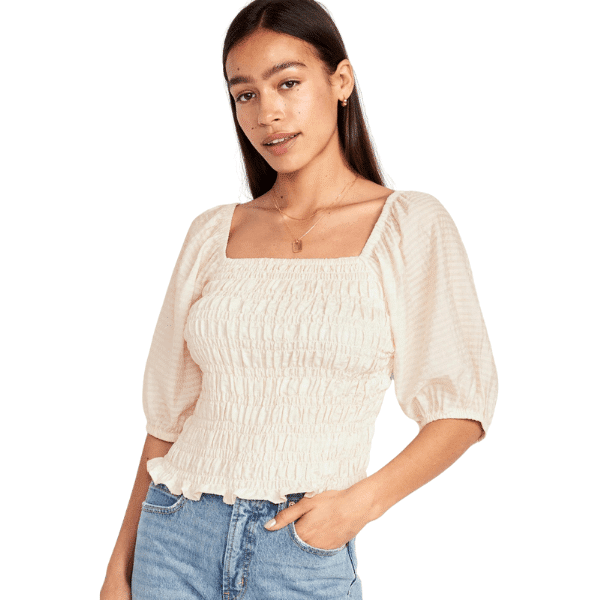 You'll love this cute Fitted Puff-Sleeve Smocked Top! This is a must-have for your wardrobe. Available sizes are XS-4X.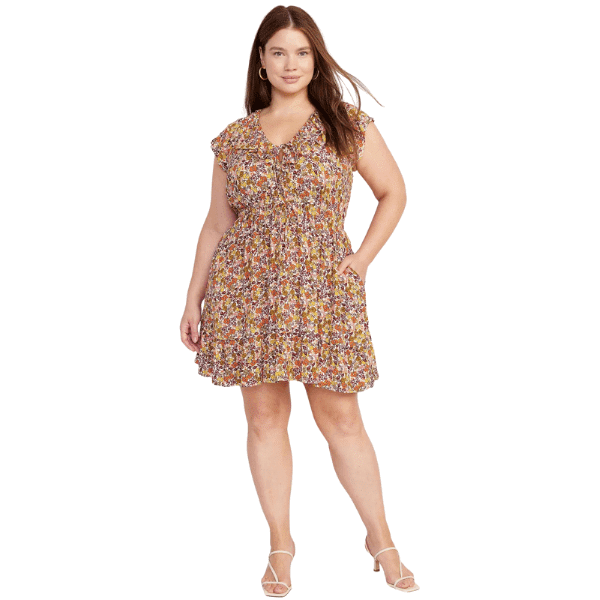 This Waist-Defined Flutter-Sleeve Floral Mini Dress could be your perfect go-to outfit when dining out with friends and family or going on cute dates at the park.
See all women's clearance tops.
The best things to buy in the Old Navy men's department are T-shirts and jeans. Whenever they go on sale, they always have the best deals.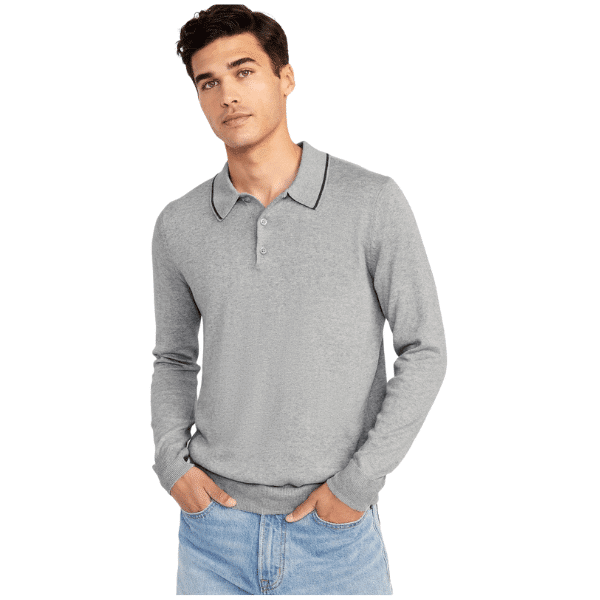 This Long-Sleeve Polo Pullover Sweater is one of the best clearance items we found in the men's department. The shade of gray is perfect with dark or light-colored jeans or shorts.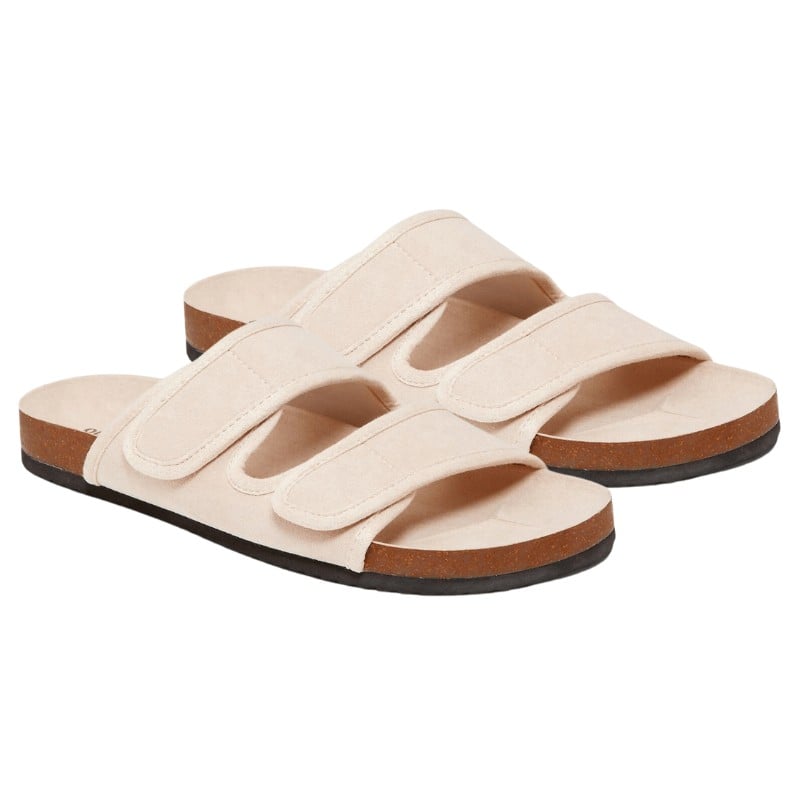 If you need new sandals for an upcoming vacation, these Double-Strap Faux-Suede Sandals might be the one you're looking for!
See all Men's Clearance Items.
If you have children (or grandchildren) then shop the Old Navy sales. You can find adorable clothes for $5 and under. I'm a new grandmother and my daughter and I just love the Old Navy onesies and pajamas.
Here are my top picks for this month: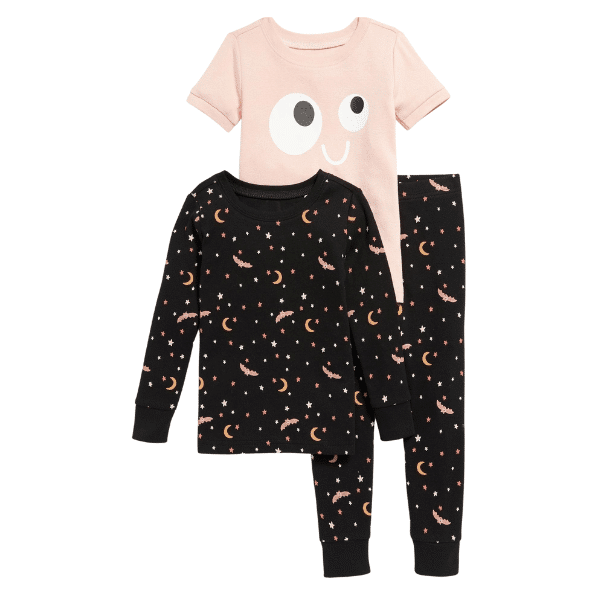 I love this 3-Piece Snug-Fit Pajama Set for Baby. It's unisex and the design will look adorable on your little one! I have purchased onesies and footed pajamas for my new granddaughter at Old Navy and not only are the patterns beyond adorable, but the quality also is excellent and they have held up perfectly through many washes!
Search all Old Navy Clearance Baby – filter from low price to high price. I spotted some items for only $2!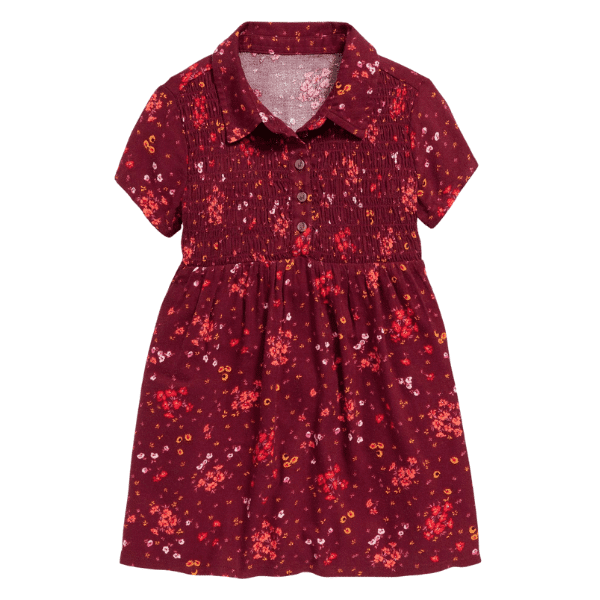 Check out this cute Printed Smocked Shirt Dress for Toddler Girls – you don't have to spend a lot to dress your child in adorable outfits like this one! This also comes with a matching dress for Mom!
See all the adorable choices for Clearance for Toddler Girls and Clearance for Toddler Boys!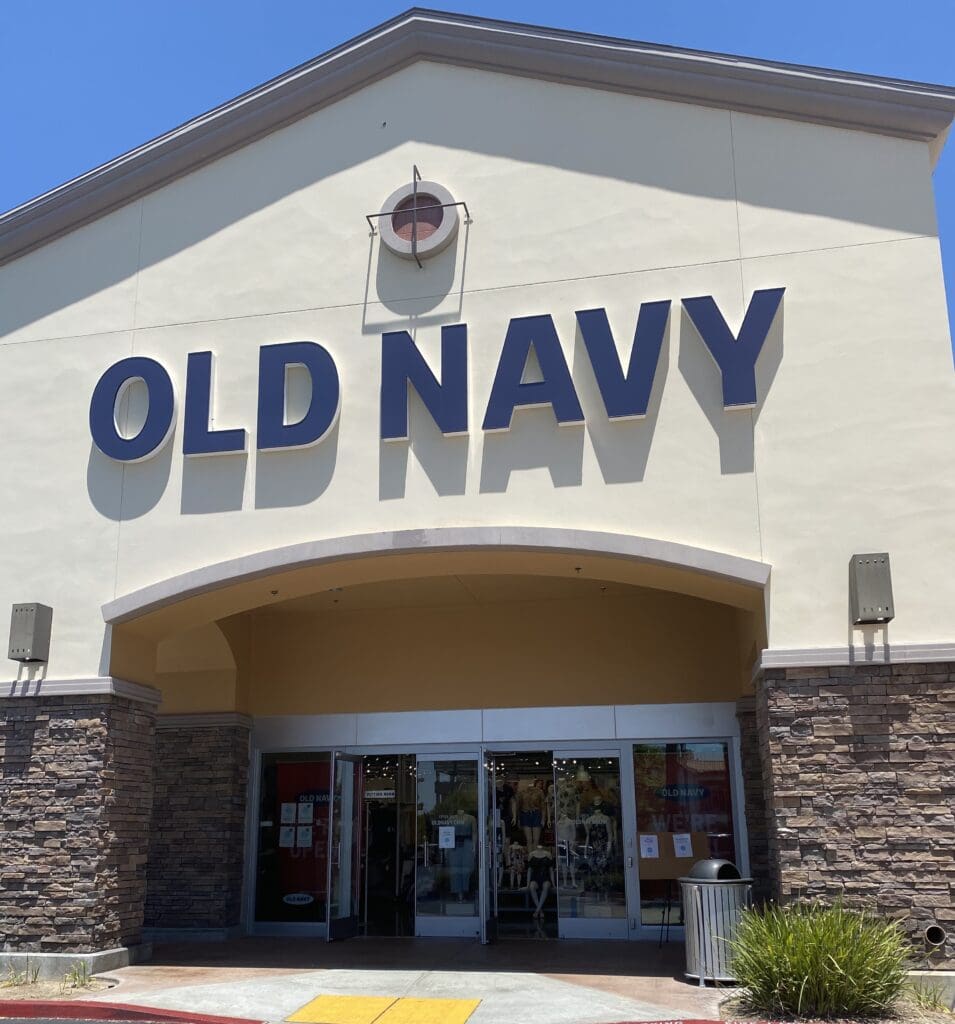 If you want to find the best deals at Old Navy clearance and outlet sales, then don't forget these amazing tips. These tips, policies, and strategies are what every smart shopper needs to remember.
I'm not a huge advocate of credit cards, but in this case, it can save you money if you do it right. When you shop with the Old Navy credit card, you can take advantage of the extra promotions they send you throughout the year. You can change your entire order to take advantage of the discounts.
Tip: Are you planning to shop in-store or online using your Old Navy credit card? You definitely don't want to offset your savings by incurring interest charges, so pay the balance right away!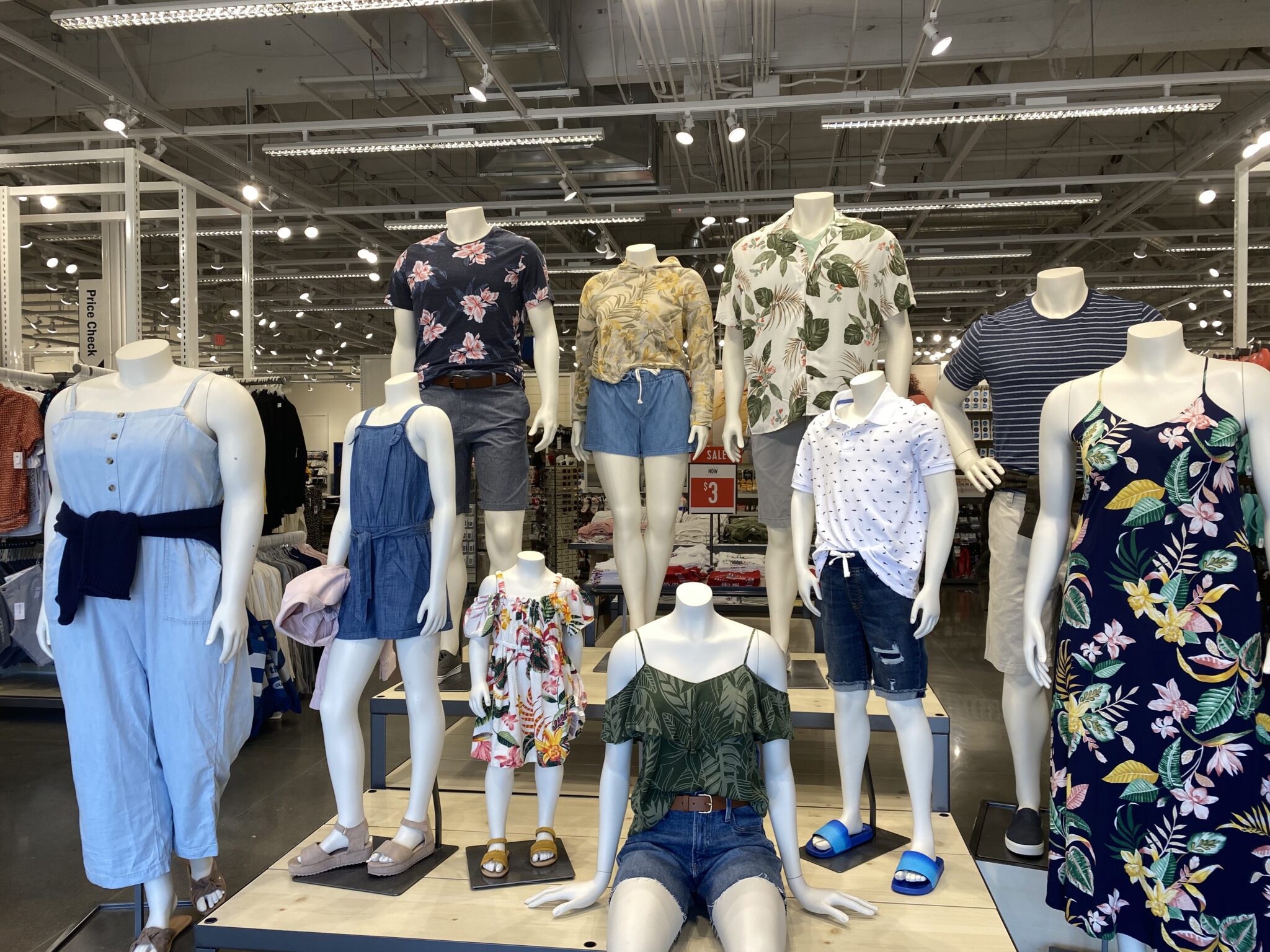 This is a fantastic place to buy kids' clothes for school. If you want to save more money, buy their new school clothes after school is in session – that's when the school clothes go on clearance. Buy their clothes the next size up and save them in a tub for the next school year.
Search for Lowest Cost Items
Use the sort feature on their website and select "price: low to high" to find the least expensive clearance items. The site's product filters are a way to score the best price for an item you're looking for.
Search for Best Selling Items
You can also score the best-selling items in their clearance price when you choose the "Best Sellers" filter. You can grab the cutest clothes option, but still at a clearance price.
While you shop at the Old Navy Outlet, pick up some stocking stuffers or birthday gifts, especially when they go on sale. I like to keep a tub full of small things like lotions, fluffy socks, toys, and fun items.
I grab things from this tub whenever something like a birthday party or a gift exchange comes up. One year, they had adorable Christmas blankets on clearance and I bought a bunch for just a few dollars to give as gifts the following year.
There are some reliable sales that you can put on your calendar – they do them every year. For example, Black Friday at Old Navy is a great time to stock up on shirts, jeans, coats, and shoes.
You should aim for half-off prices. Definitely shop online unless you're spending less than $50, which is the minimum amount you must spend to get free shipping. In that case, use the free in-store pickup option if you live in an area with a store close by. When I don't meet the minimum shopping amount, I have a few friends who shop at the same stores that I do. I reach out to see if they want me to place an order for them so we all get free shipping.
Here are some more of my favorite ways to save even more money at Old Navy:
Sign up to be an email subscriber and immediately receive a 20% off Old Navy coupon for your entire order. You'll also get a birthday coupon for $10 off a $50 purchase!
Another tip is to purchase discounted gift cards at sites like Raise.com. Right now I see them listed under a 10% discount. It is a great way to stretch your dollars. You get a full-value gift card.
Another Old Navy shopping hack is to go back to the store if something you bought goes on sale. Old Navy has a 14-day price protection policy. If you buy something at Old Navy and see them offering the same item for a lower price and it is within the two-week (14 days) window, you can ask for a one-time price adjustment.
You can get one price adjustment per item. So if the price is reduced further after the adjustment, you can't go back for another one. You have to have the original and dated sales receipt with you when you ask for the adjustment. They will put the funds back into the method of payment you used.
According to Old Navy:
"If your purchase is eligible for a price adjustment, we refund you the difference in your original form of payment, such as the credit card you used."
Exclusions apply, so be sure to check the website before requesting your price break.
The Old Navy outlets and Old Navy clearance sales are the best ways to buy high-quality clothes for deep discounts. Use these tips to get the most bang for your buck and save big on clothes and accessories.
I hate it when I am trying to find something specific and it's out of stock! If you are looking for something and can't find it at Old Navy, try searching these places too. Sometimes you can find new with tags or very gently used items for just a few dollars here:
You Will Also Like
If you enjoyed learning about Old Navy Outlet shopping tips, then check out these guides next!
PIN for Later