This Creamy Golden Gazpacho Soup recipe is delicious and so satisfying. If you have never tried Gazpacho soup, this recipe is a good one for your first time.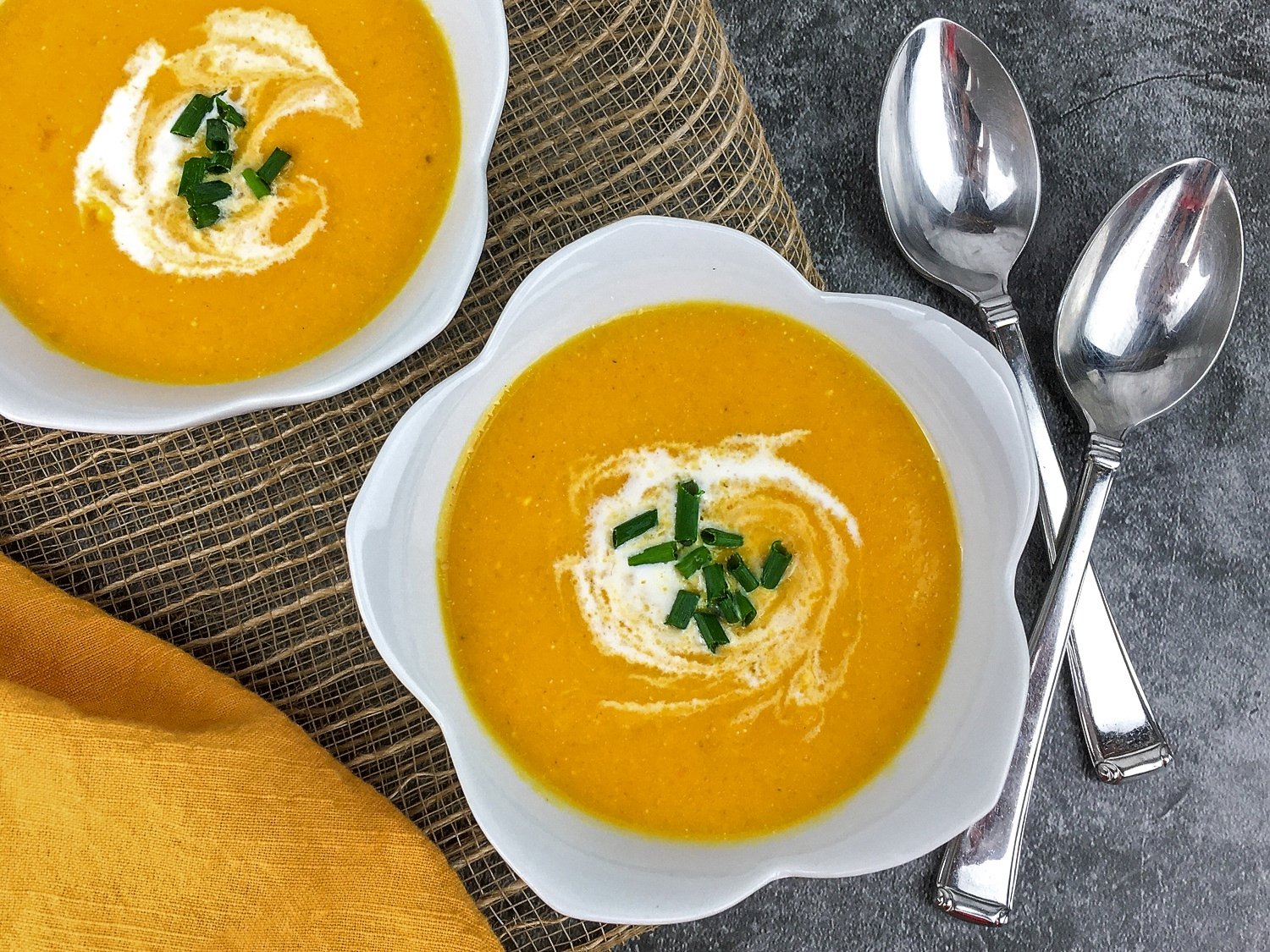 Did you know?
This is a Spanish soup, originating from Andalusia. Its name is derived from the Arabic word meaning "soaked bread". See more here.
It's a simple recipe and the best gazpacho that I've tried. It also helps that fresh vegetables are the main ingredients for this lovely Golden Gazpacho recipe. I've seen different gazpacho recipes using small yellow squash or juicy summer tomatoes with chicken broth.
Recipe notes
If it's you're first time making this, prepare this soup one or two days in advance to expect the best results.

While most tomato-based recipes taste better the next day, this soup needs the extra time for the flavors to mature and develop completely.

For an elegant final touch, you can add fresh mint leaves or fresh cilantro instead of chives on top of the cold soup.
We have affiliate relationships which means we may earn a small referral commission at no additional cost to you if you shop using our links. As an Amazon Associate, I earn from qualifying purchases.
Prep time: 15 minutes + (time to chill overnight)
Ingredients for Creamy Golden Gazpacho Soup
1¼ lbs. yellow tomatoes, roughly chopped

2 large cloves garlic, peeled

1 large yellow bell pepper, seeded and roughly chopped

2 c. whole kernel corn (fresh or frozen)

1 T. honey

1t. fresh ginger, finely minced

½ t. smoked paprika

Sea salt (or kosher salt) and black pepper, to taste

2/3 c. Greek yogurt + more for garnish

2 T. Fresh chives, finely chopped
Supplies used
Cooking Directions for Creamy Golden Gazpacho Soup
Step #1. If you're working in batches, if necessary, add tomatoes, garlic, yellow pepper, and corn to a high-powered blender. Blend on high speed until smooth or reaches your desired consistency for approximately 1-2 minutes.
Step #2. Transfer blended vegetables to a large high-sided skillet or pot set over medium heat. Stir in honey, ginger, and smoked paprika. Season with salt and black pepper, to taste, and cook, stirring frequently, until heated through.
Step #3. Remove from heat and cool completely before stirring in the Greek yogurt. Transfer to an airtight container to chill, preferably overnight.
Step #4. Remove Creamy Golden Gazpacho Soup from the refrigerator and transfer to individual serving bowls.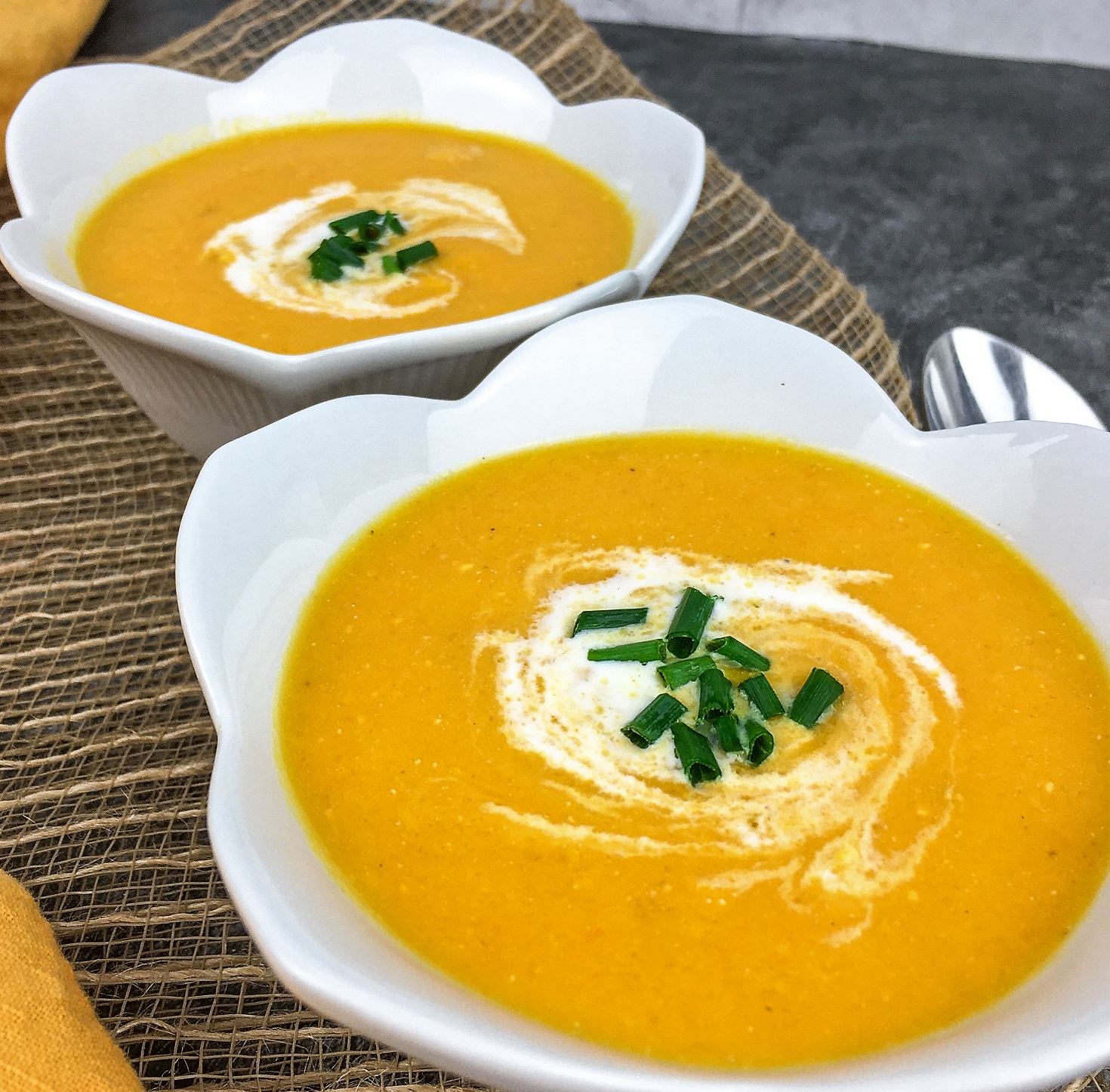 Finally, garnish each small bowl with a dollop of Greek yogurt and fresh chives before serving. Enjoy!
Looking for new recipes to try next time? You came to the right place! If you've enjoyed this beautiful Gazpacho soup, click here to see more delightful recipes on my site!
Pin for later: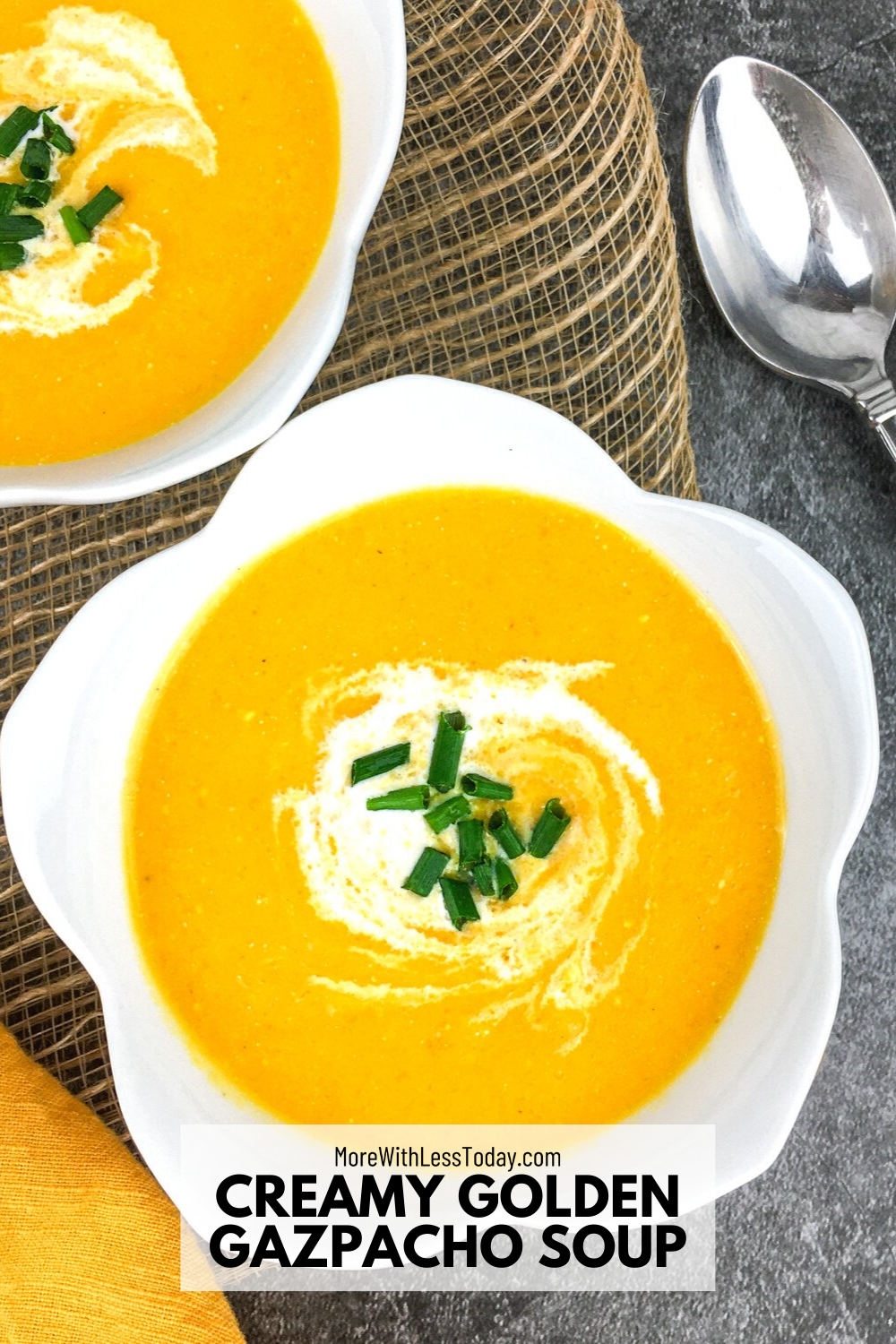 Don't forget to share this easy gazpacho recipe with your friends and loved ones! Follow me on social media to stay updated every time I post.