Let me share with you the perfect comfort food that I enjoy on a cold day. This Carrot Ginger Soup is an easy recipe to make.
I love making this healthy soup and my family does too! This vegan version is what I enjoy making the most and it's one of the best things about it.
Keep reading and this might be your next favorite soup recipe!
Did you know?
Carrots are a great source of Vitamin A, which is good for your immune system.

This delicious vegan carrot soup can also be made using chicken broth or chicken stock.

You can use curry powder to this recipe to add a touch of spice to this creamy soup recipe.
Creamy Carrot Ginger Soup Ingredients:
2 T. extra virgin olive oil

1 small sweet onion, diced

3-4 garlic cloves, minced

1½ lbs. carrots, diced

1 medium red bell pepper, diced

Sea salt and black pepper, to taste

3 c. vegetable stock, preferably organic

1 T. fresh ginger, minced

2 t. fresh thyme leaves

1/3 c. full fat coconut milk / coconut cream
How to Make Creamy Vegan Ginger Carrot Soup Recipe
Step #1. Heat oil in a large, high-sided skillet over medium heat. Add the chopped onions, garlic, carrots, and bell pepper. Season with a pinch of salt and fresh cracked pepper, to taste.
Cook it while stirring frequently until the vegetables become soft and translucent, approximately 5 minutes.
Step #2. Add vegetable broth, minced ginger, and thyme leaves and stir to combine. Cover and cook until the carrots are fork-tender, approximately 10-15 minutes. Stir once or twice while cooking.
Step #3. Remove from heat and puree mixture with an immersion blender until smooth. (A regular blender or food processor can also be used for this step). Taste the pureed carrots and adjust seasonings, as desired.
Step #4. Return to medium heat and add the full-fat coconut milk. Stir until barely combined and cook until heated through approximately 1-2 minutes.
Step #5. Remove from heat and serve immediately. Pair it with your favorite crusty bread and enjoy!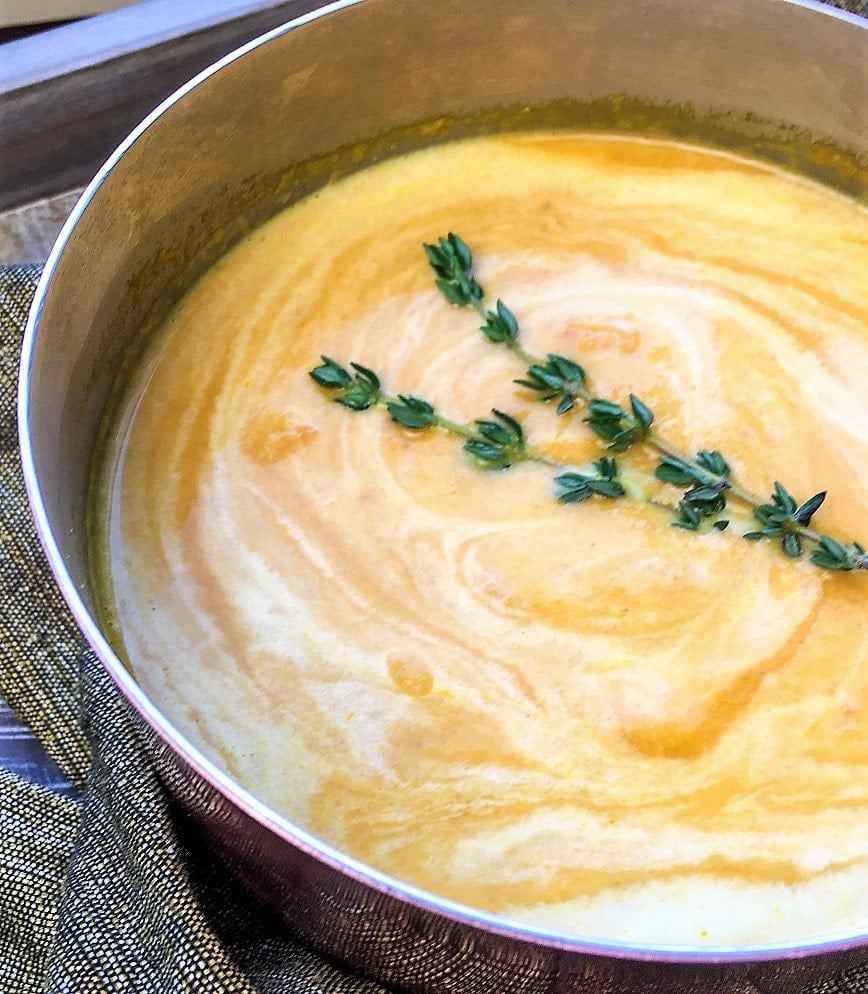 Try Walmart Plus to Have Your Groceries Delivered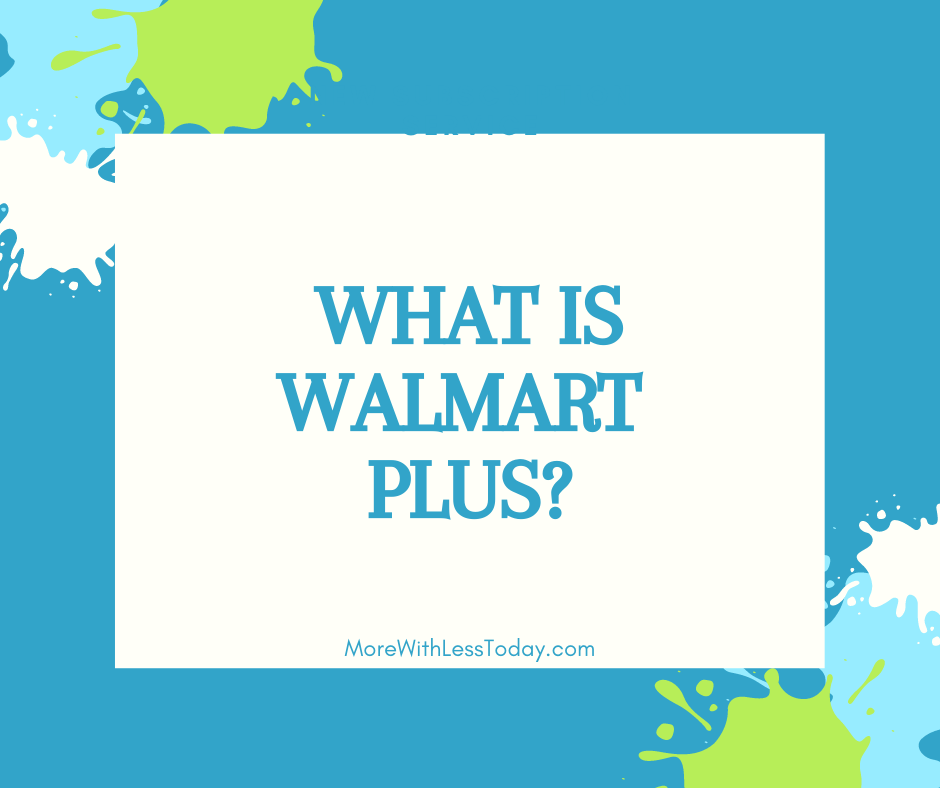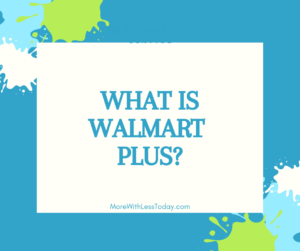 Have you tried Walmart Plus+? You can have your groceries and your household items delivered to your door! I am loving it. For us, the big box store sizes are too big. I find the prices at Walmart to be very competitive in the sizes we need. To be honest, I don't love going to the store but I place what I need in my shopping cart online and every few days I place an order-easy peasy!
Get $20 off a future order when you sign up using this link. You can also get a 30-day free trial to make sure you love it!
Get More of Our Easy and Free Recipes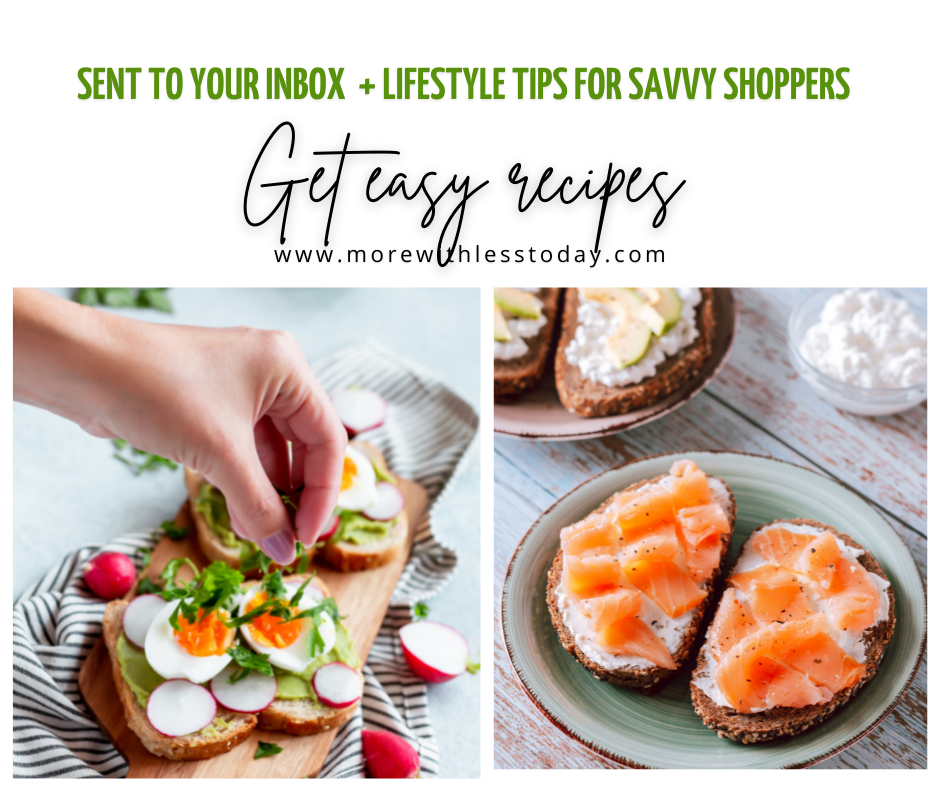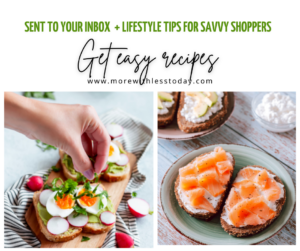 Have more easy and delicious recipes like this Carrot Ginger Soup recipe sent straight to your inbox! We also share lifestyle ideas for shopping, travel, pets & more. We would love to connect with you.
Sign up for our emails and know we respect your privacy and will never share your email with anyone else.
More Soup Recipes To Try
If you enjoyed this Carrot Ginger Soup, I highly recommend trying the following soup recipes:
PIN for Later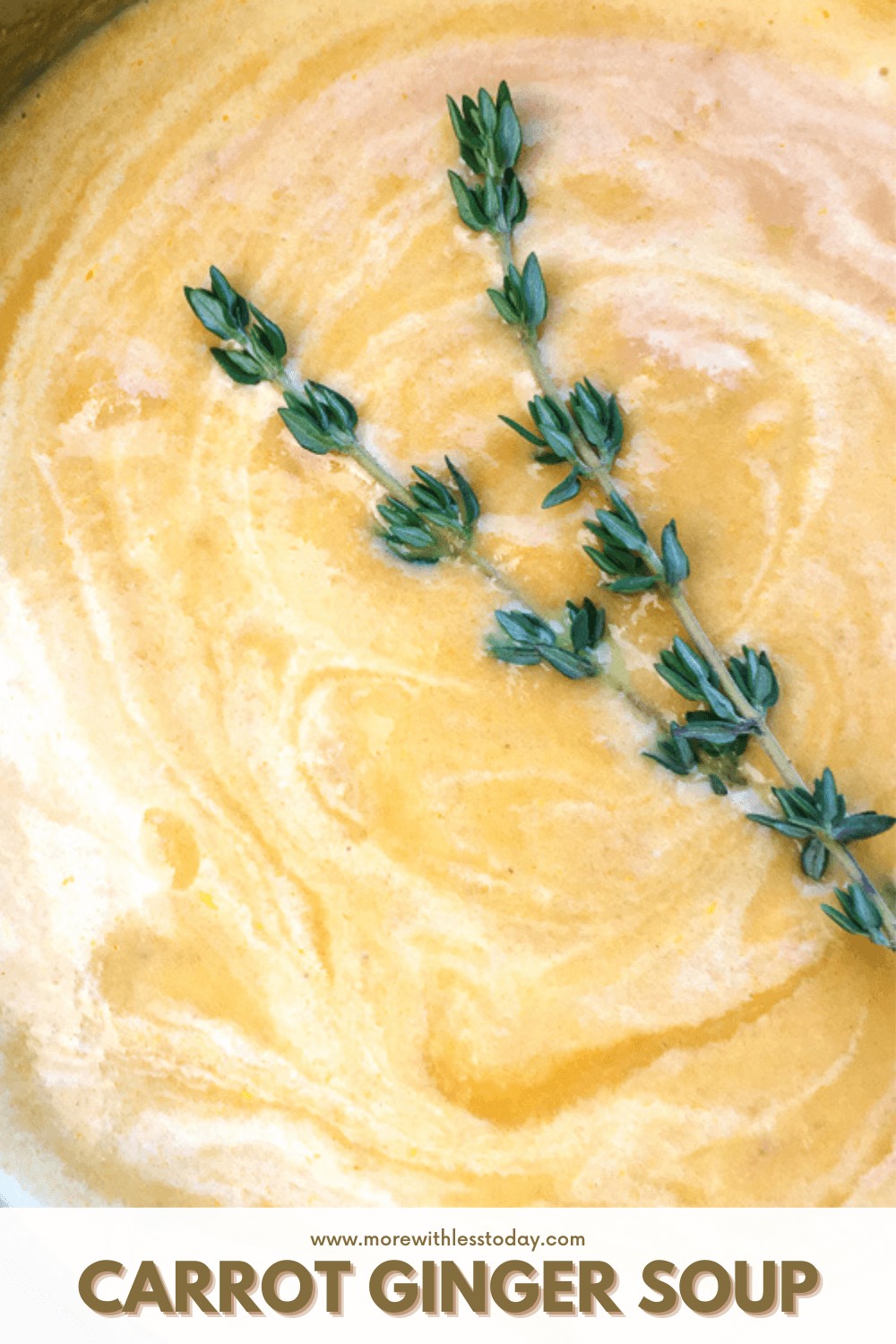 Don't forget to share this delicious soup recipe with your friends and loved ones!