From cookies to cheesecakes and brownies to donuts, this collection of delectable chocolate recipes includes options everyone will love! When life gets hard, add in some chocolate!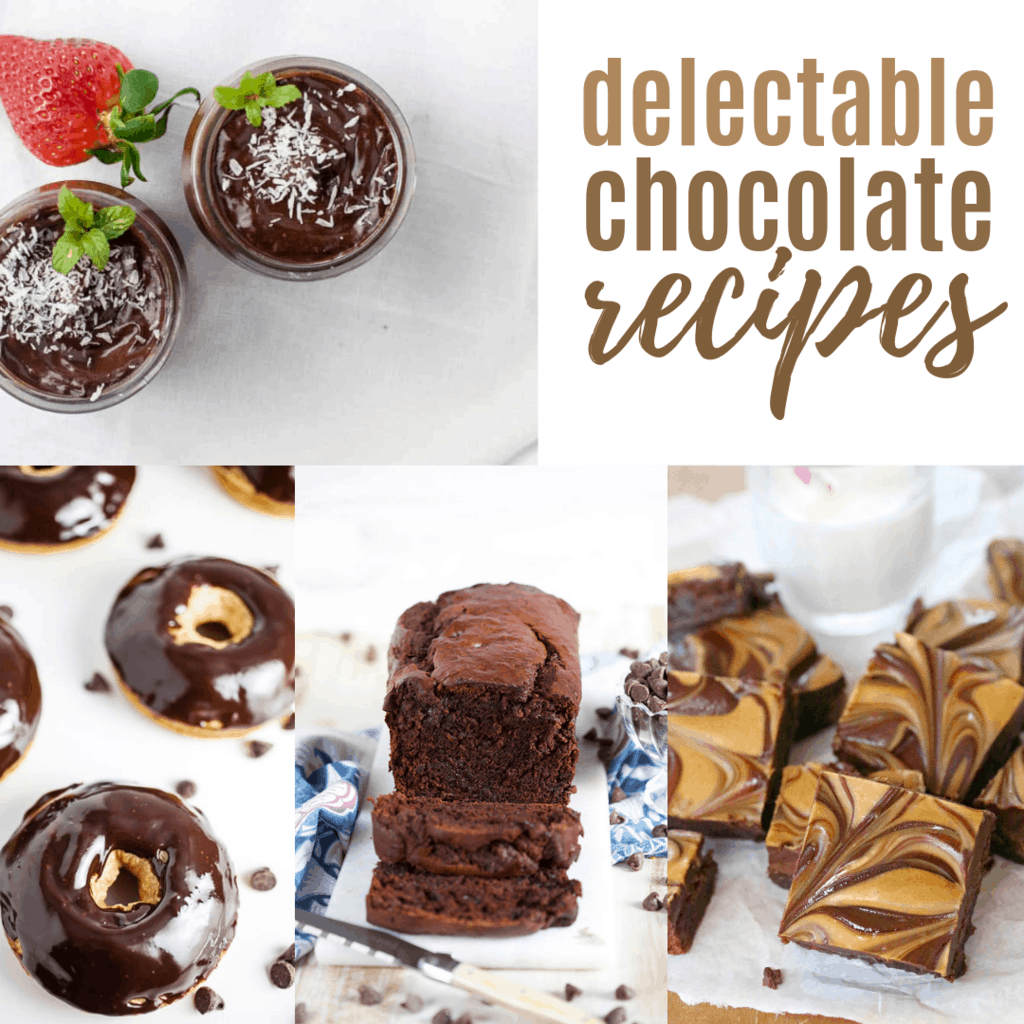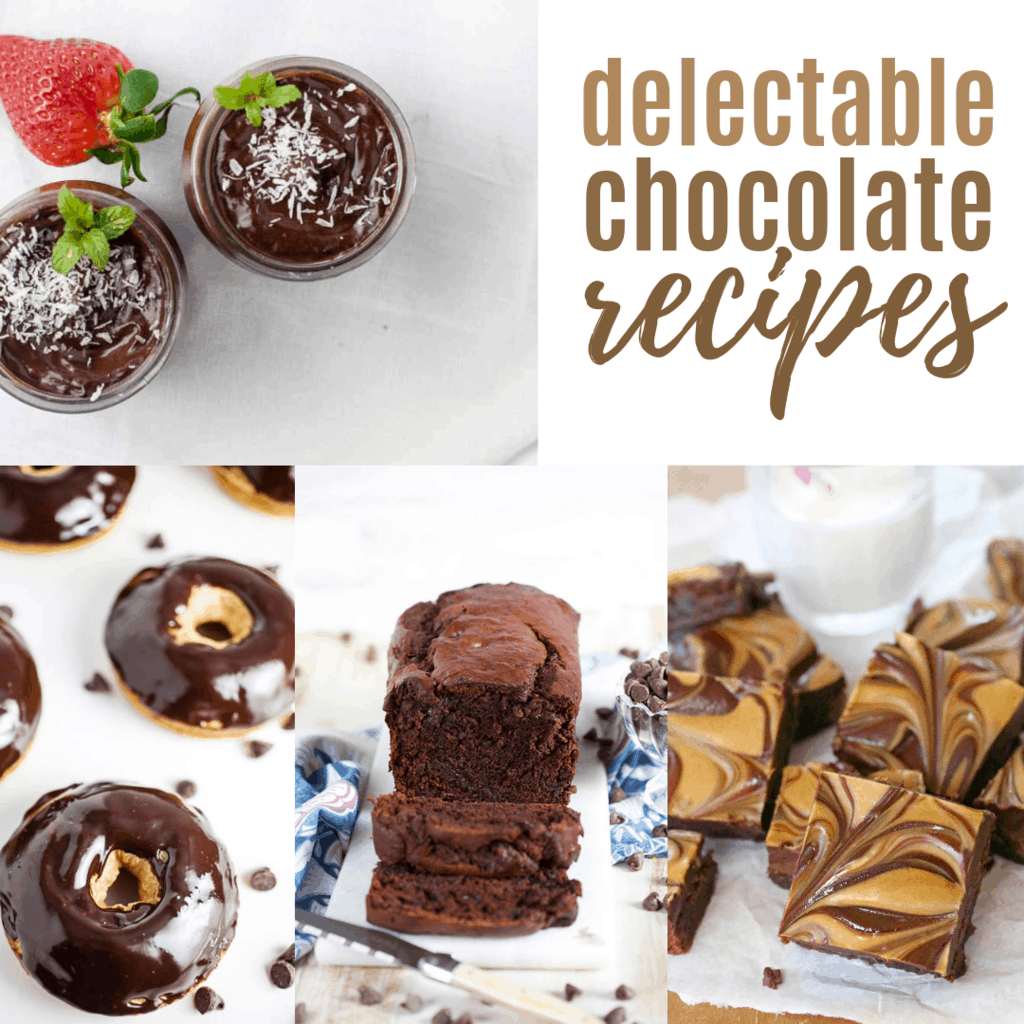 Indulge your sweet tooth with these delectable chocolate recipes for brownies, truffles, cupcakes, scones and more with recipes from top food bloggers.
Chocolate Peanut Butter Brownies // The Cozy Cook
"Savory swirls of peanut butter and chocolate over brownies loaded with chunks of peanut butter cups."
Dark Chocolate Truffles // Let's Eat Cake
"These Dark Chocolate Truffles with Sea Salt have a chocolate caramel ganache center, are enrobed in a layer of dark chocolate, then topped with flaky sea salt. They're a great gift — whether that gift is for yourself or someone else!"
Triple Chocolate Banana Bread // The Suburban Soapbox
"Why bake up just plain old Banana Bread when you can make this Triple Chocolate Banana Bread Recipe instead? Rich, chocolate-y and moist, this one is going into the record books as BEST BANANA BREAD EVER! Yeah, I said it."
Dairy-Free Chocolate Pudding // Flavour and Savour
"Silky smooth and creamy dairy-free chocolate mousse made with naturally sweet ingredients. It's paleo and vegan too!"
Baileys Chocolate Glazed Donuts // The Rustic Foodie
"Bailey's and Chocolate Glazed Doughnuts are the perfect treats! These fluffy doughnuts are easy to make and topped with Bailey's Irish Cream ganache."
Gooey Chocolate Fudge Brownies // Erhardts Eat
"These fudgy brownies are perfection. Topped with a beautiful (and tasty) duo of semi-sweet and white chocolate glaze these won't last long in your home! These Gooey Chocolate Fudge Brownies are sure to become a new favorite!"
Baileys Truffles // Charlotte's Lively Kitchen
"Treat someone you love with homemade Baileys truffles. There are two versions of this recipe, my original chocolate-coated truffles and a quick and easy version. Both versions taste absolutely delicious and are the perfect gift for someone special. "
Chocolate Pistachio Cupcakes // Hearth and Vine
'Double the pleasure when you make chocolate cupcakes with chocolate ganache frosting. Top with tasty crushed pistachios for texture, color and taste."
Chocolate Tea Cake // Life is Better with Tea
"Have you been looking for a chocolate tea cake recipe that is moist, delicious, and beyond better than any other? This recipe will delight and satisfy you."
Triple Chocolate Scones // One Dish Kitchen
"These triple chocolate scones are a chocolate-lovers dream! Made with cocoa powder and filled with chunks of rich, creamy chocolate. These buttery scones are topped with a velvety smooth chocolate glaze. "
Doesn't this Chocolate Dessert Bowl look like fun?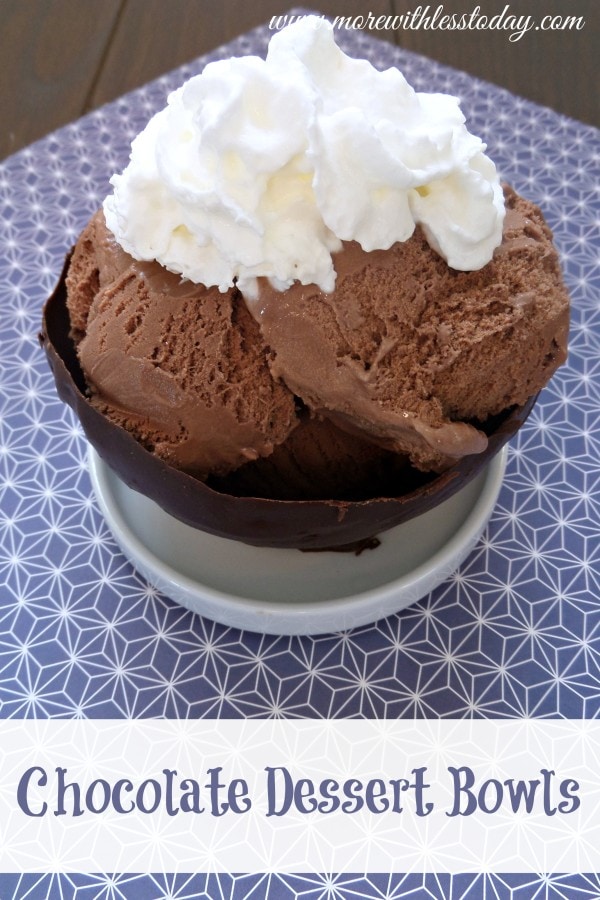 Find out how to make these Edible Chocolate Bowls!


PIN and save for later!