New Mega Morning Deals from Fox & Friends
Looking for the exclusive deals seen on Fox and Friends, Mega Morning Deals? Are you a fan of the show and the great deals they feature?
If you love the deals seen on popular daytime TV shows but have a hard time finding them or keeping track of them, we track them and share them here on More with Less Today for our readers.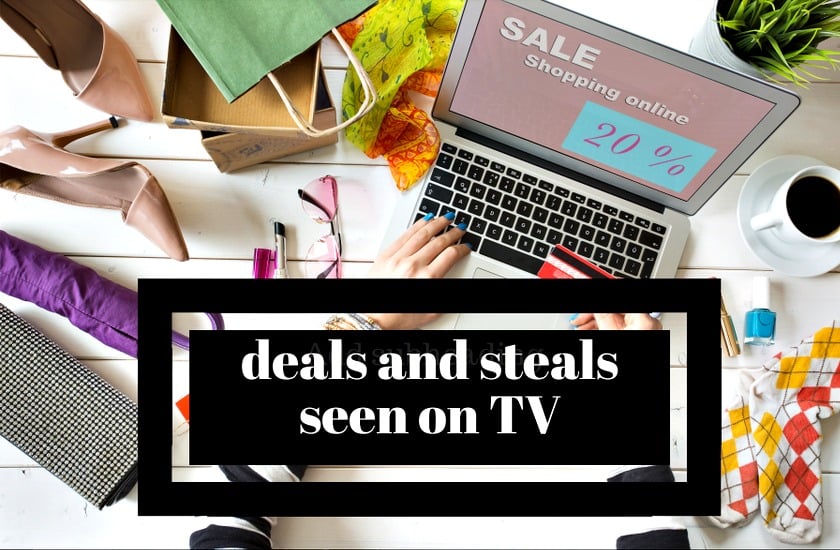 *Important- We are not associated with deals seen on Fox News Mega Morning Deals or with the companies that are offering the items so be sure to write down the contact information if you buy an item. We proofread our posts but if you spot a type, please let us know. Always double-check the MegaMorning Deals website for confirmation.
We have affiliate relationships which means we may earn a small referral commission if you shop using our links. As an Amazon Associate, I earn from qualifying links.
More with Less Today note- the Mega Morning Deals have been continuing but Fox & Friends has not been sharing them over the last few weeks. I have them here and the deals are still terrific!
Looking for the backyard party ideas featured on Fox and Friends on July 4th? See them at cyberguy.com and on the Fox and Friends website.
Mega Morning Deals (May 7th update)
Although these Mega Morning Deals have ended, we will share the newest ones with you right here just as soon as they are available so check back soon!
2-Pack 12 oz Hand Sanitizing Gel
Made in the USA
MegaMorning Fox& Friends Deal Price: $19.00
Oxygen and Heart Rate Monitor
MegaMorning Fox& Friends Deal Price: $29.00
Masks Gloves and Hand Sanitizer
Wireless Charging 10,000 MAH Dual USB Backup Battery Powerbank
For Hands and Toes
If you missed out on past Fox and Friends products from their Mega Morning Deals shows, we found many of them on Amazon. As an Amazon Associate, I earn from qualifying purchases.
You can check prices, read reviews and see your shipping options in the Fox & Friends Amazon Deals and Steals shop we put together.


Love Amazon Deals and Steals? So do we! See what else we found in our Amazon Shop.
FAQs for Mega Morning Deals
How do I purchase an item seen on Fox and Friends?
Once you click on a link to an item, you can add it to your shopping cart.
How does shipping work when you buy a deal seen on Fox and Friends?
Each item may have a separate shipping fee. Often these items are not returnable, so be sure to read the fine print.
How do I contact customer support?
For all questions and inquiries, please email Mega Morning Deals at info@megamorning.deals or call 800-373-7101.
Is there a promo code needed for the Deals Seen on Fox and Friends?
No promo code is needed for these exclusive deals. Just click on the links to see the limited-time exclusive offers from Fox and Friends, Mega Morning Deals.
If you make a purchase, be sure and write down the contact information in case you need to get in touch with them later.
If there is something you are still looking for, send us an email to morewithlesstodayteam (at) gmail and we will do our best to track it down for you!
What other TV deals do you follow?
Love TV Deals and Steals?
Sign up to get my free email newsletter and get all the top TV deals sent straight to your inbox. Plus, I respect your privacy and will never spam or share your email.
PIN for Later