I am an east coast transplant who now lives in Southern California. When I first moved here and tried Mexican food, I thought I had died and gone to heaven. I ate burritos almost every day for months until my clothes didn't fit!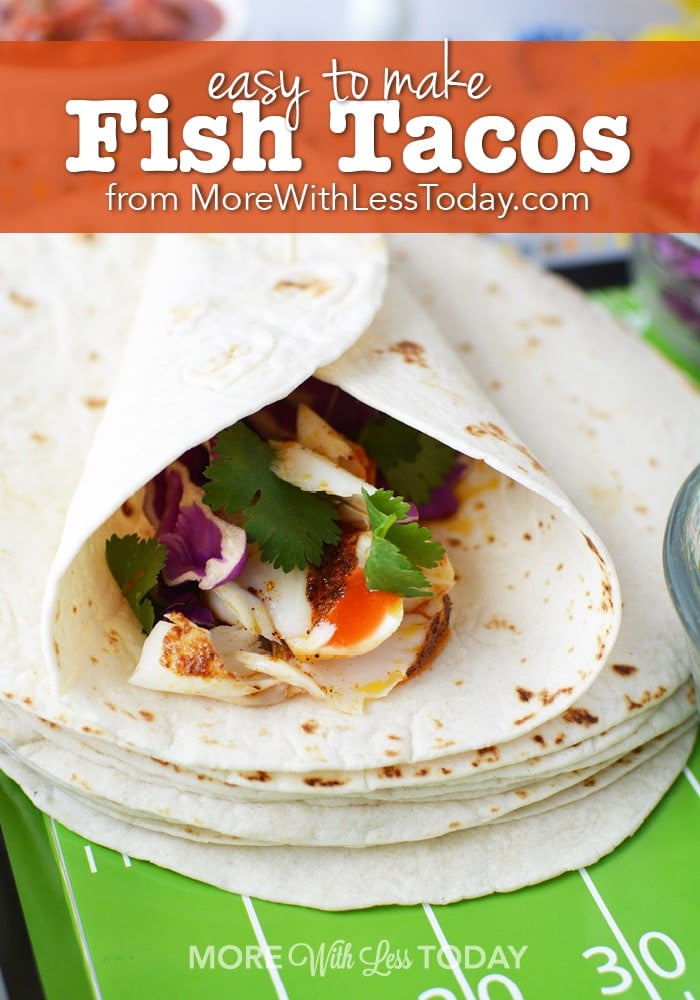 I've learned to make lightened up versions of my favorite Mexican food at home without sacrificing flavor. We love Taco Tuesday and I love to serve different types of tacos. You may also enjoy these taco recipes.
We invite friends and family over almost every weekend to hang out or watch sports and my easy to make, lightened-up fish taco recipe is a crowd favorite.
Now that I'm an Angelino, I have also fallen in love with our sports teams. Our family follows the Angels, the Dodgers, the Kings, the Rams, and the USC Trojans.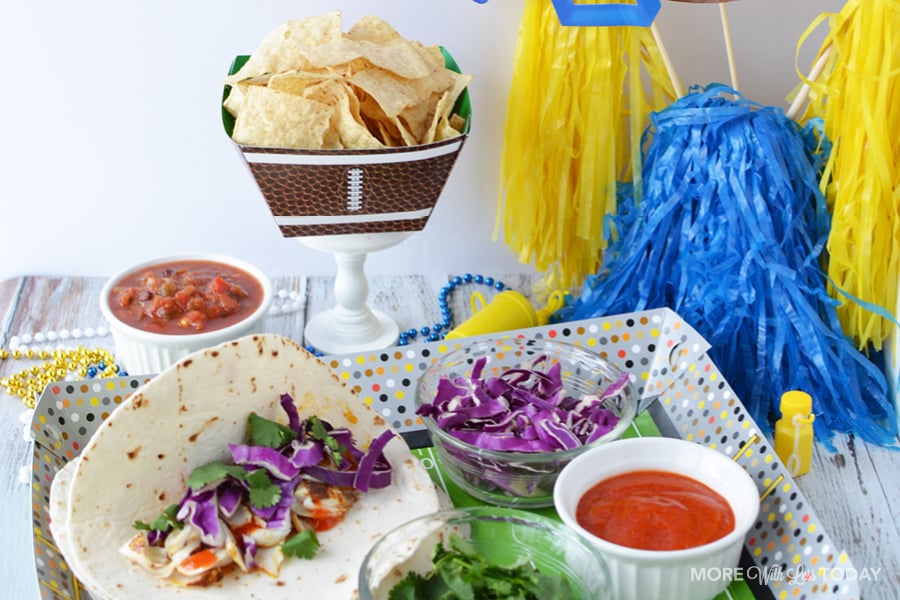 Fish tacos are the perfect recipe for game days. They are wildly popular in Los Angeles and they are so easy to make at home.
Some fish taco recipes use fried fish dredged in a batter (those are delicious) but you can grill, broil or bake the fish for a lightened up version which is just as tasty. I recommend cod, mahi-mahi, tilapia or halibut, but any mild fish will work. Use fresh limes, hot sauce or salsa in place of heavy sauces. The fish tacos are so tasty that they don't need much else.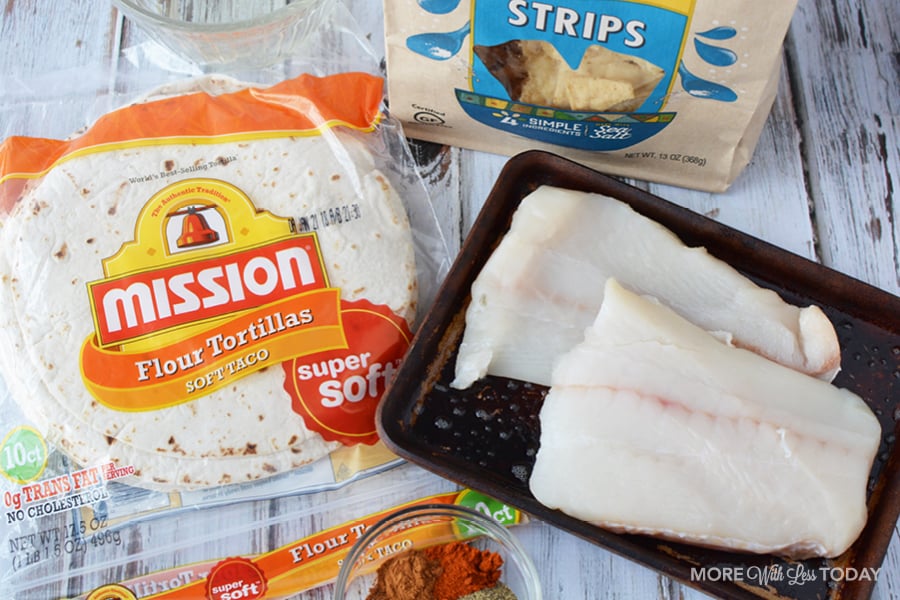 Easy to Make Fish Tacos – Healthy Fish Taco Recipe with Cod Fillets
Ingredients
1/4 cup oil
1 teaspoon cinnamon
1 teaspoon nutmeg
1 teaspoon paprika
1 teaspoon salt
1 teaspoon pepper
24 ounces of mild fish fillets
1 package flour tortillas
2 cups chopped red cabbage
1 cup fresh cilantro
1 half fresh lime
Hot sauce
Tortilla chips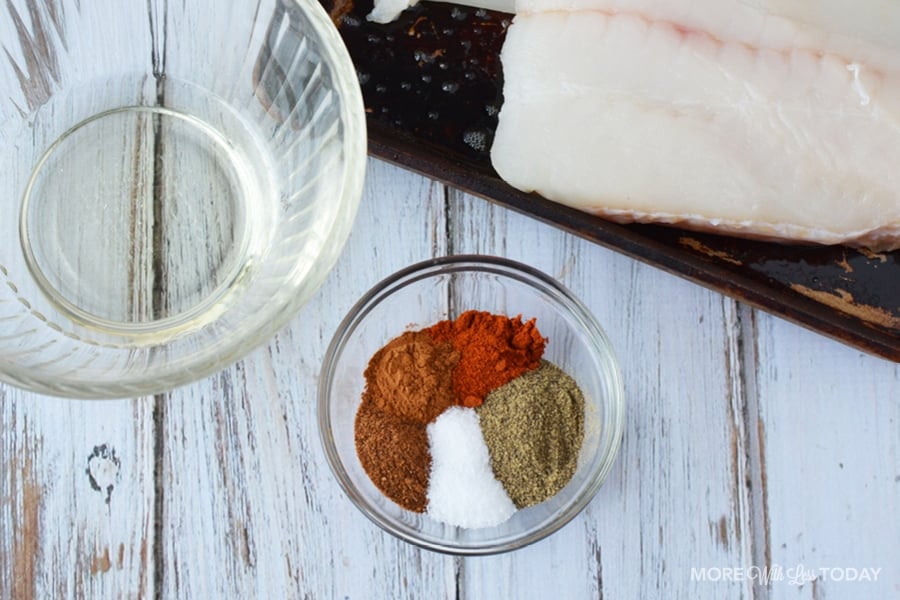 Add cinnamon, nutmeg, paprika, salt, and pepper together in a small bowl and mix well.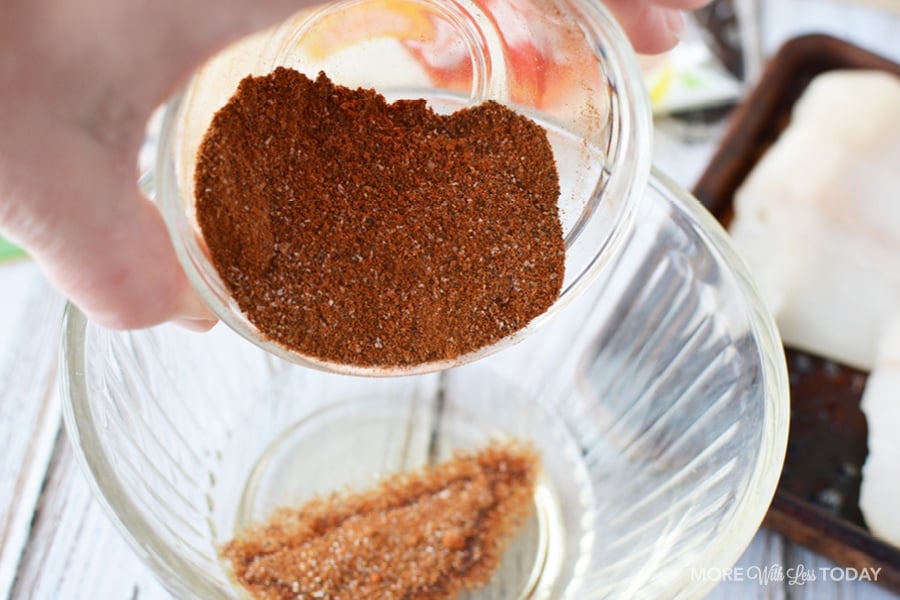 Stir into the oil.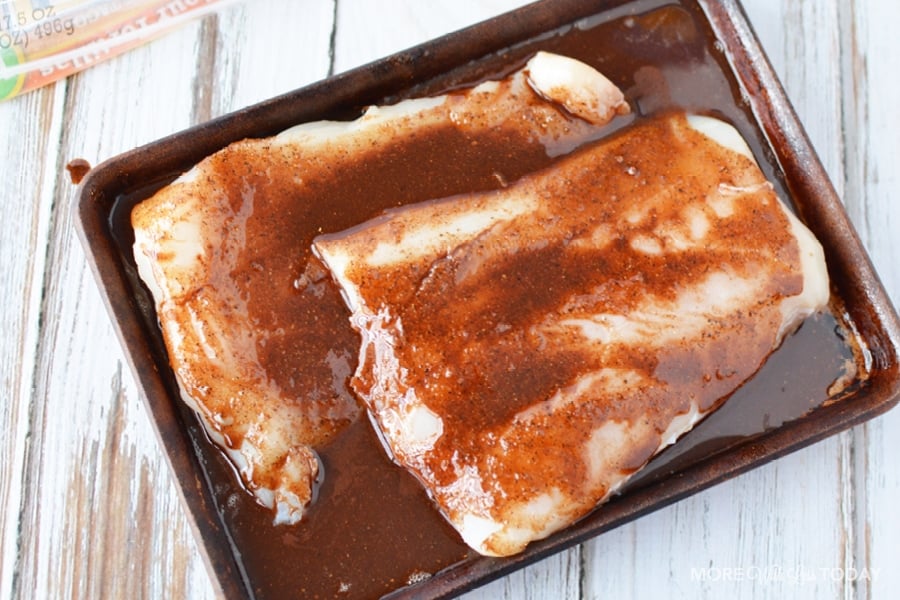 Spray a shallow baking pan with cooking spray and place fish onto the pan.
Pour marinade over fish and let it sit in the refrigerator for 30 minutes.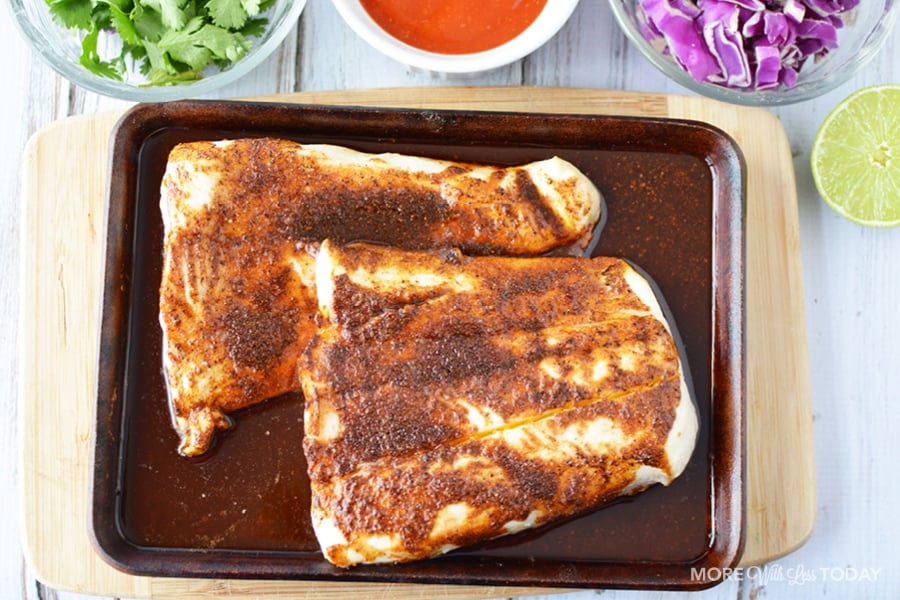 Remove and broil the fish (about 4″ from the flame) for 3-5 minutes or until the fish is flaky.
Once the fish is cooked, you can place the tortillas in foil and put them in the warm oven for just a few minutes to heat them. Tortillas served warm are best for full flavor.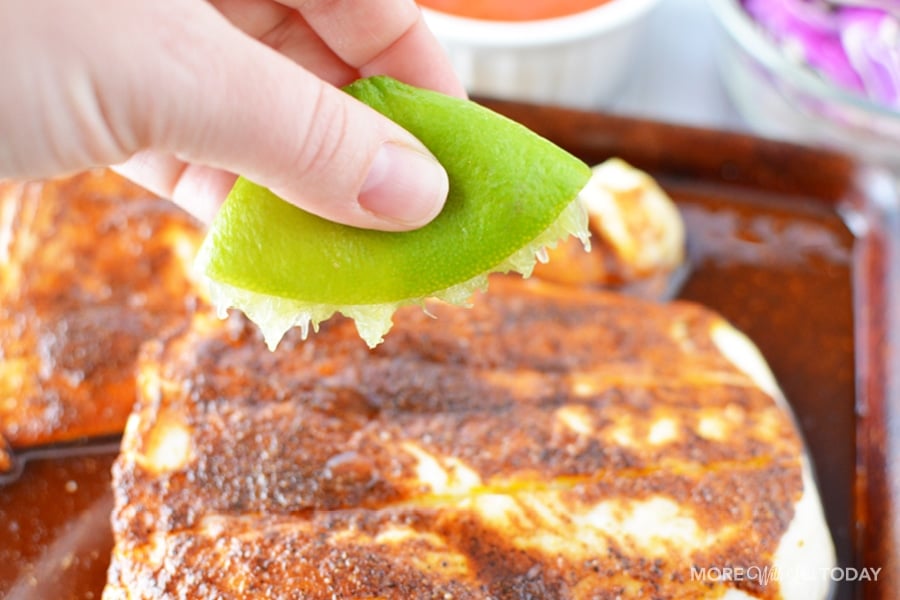 Drizzle with freshly squeezed lime juice.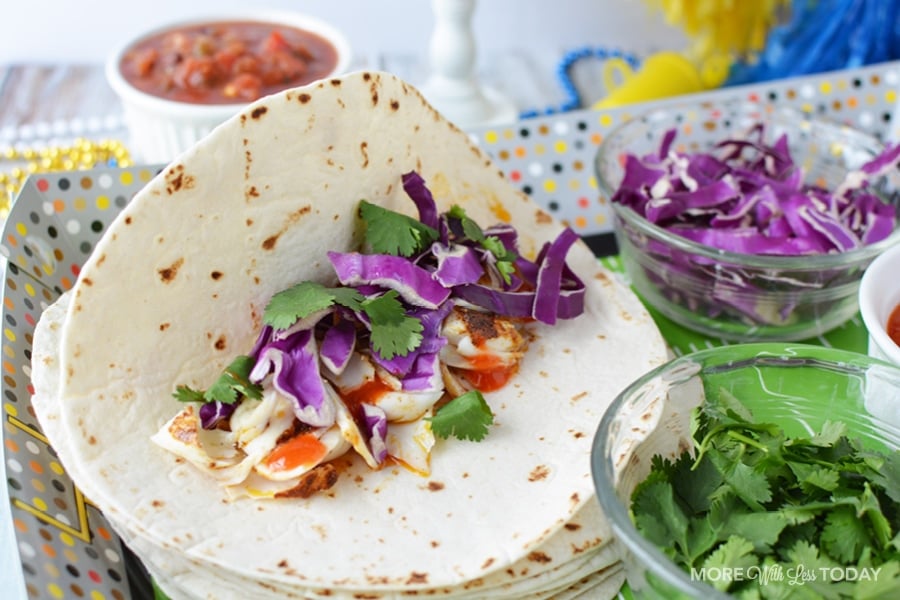 Divide the fish and place on the tortillas. Assemble the tacos with your toppings; cabbage, fresh cilantro, and hot sauce to taste.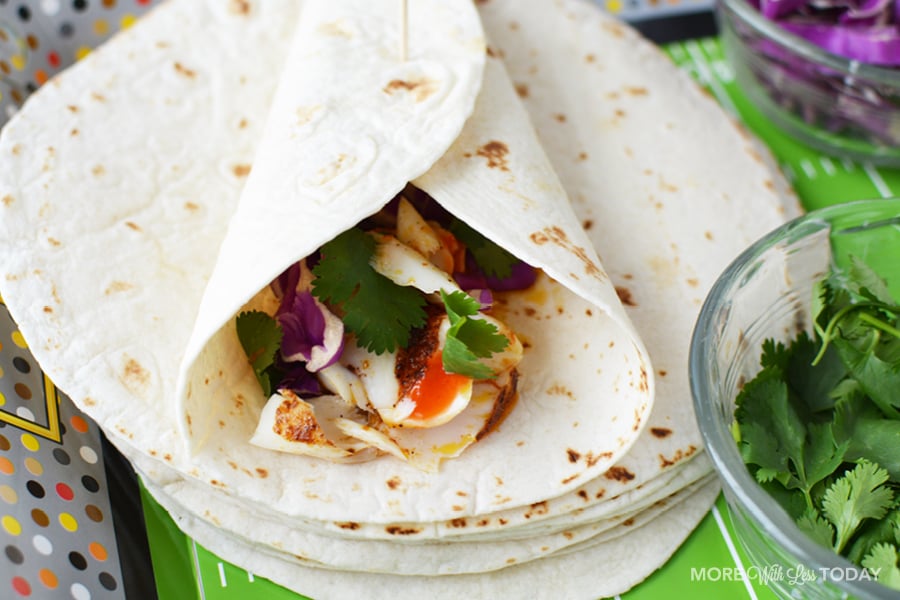 Mission® Super Soft Flour Tortillas are the perfect size and softness for fish tacos. They are a pantry staple because they are so versatile.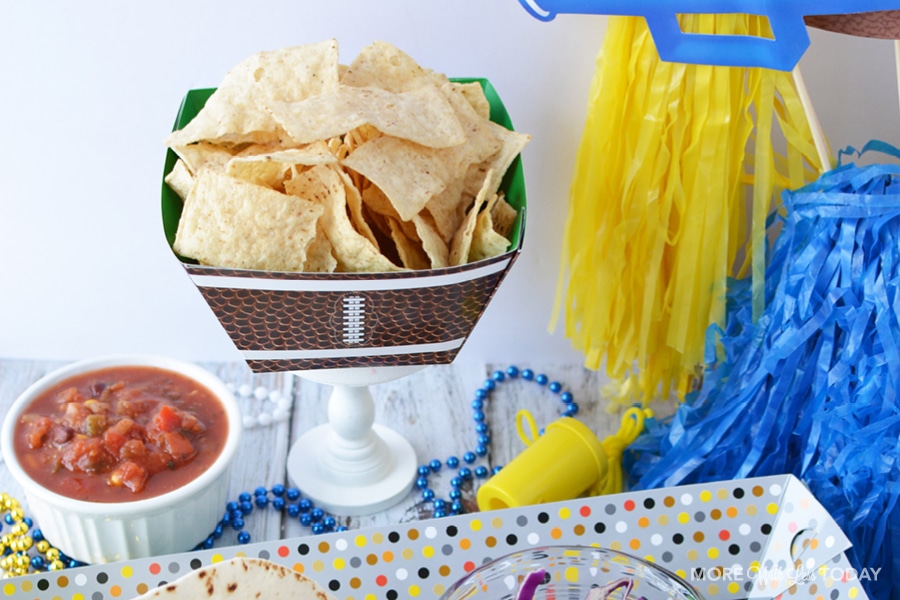 Don't forget the chips!
Mission® Tortilla Chips Strips are the perfect accompaniment for fish tacos and for the big game. They are made from four simple ingredients, plus they are certified gluten-free.
This is a sponsored post written by me on behalf of Mission®. All opinions are entirely my own.


PIN Now and Make them Later!