Setting up a burger bar is an easy and fun way to entertain in your backyard this summer. All you need to do is grill some juicy hamburgers and set out a buffet of toppings and condiments. I've set up taco bars and ice cream bars, but this was my first time setting up a hamburger bar and it was a huge hit.
We've been enjoying the long summer days and nights and I don't want to be stuck in the kitchen. At our last casual get together with friends, everyone really enjoyed customizing their own burgers. I set out a few new toppings that had everyone going back for seconds!
I have an affiliate relationship with Omaha Steaks which means I may earn a small referral commission at no additional cost to you if you shop using my links.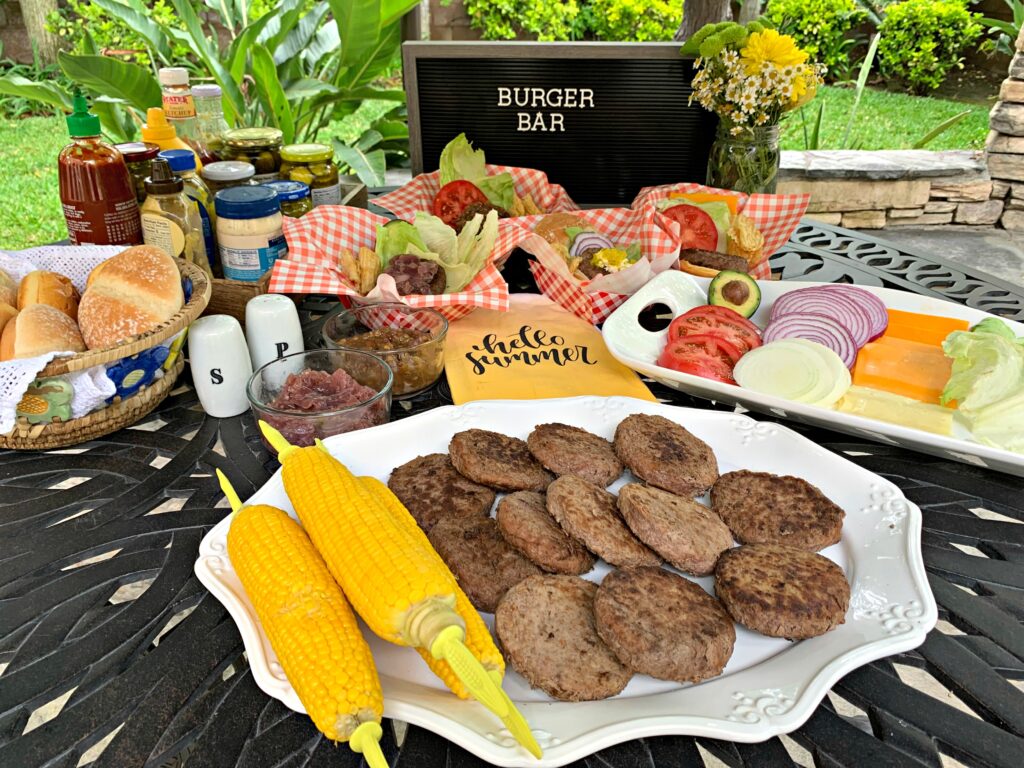 You cannot go wrong with any of the gourmet burgers available at Omaha Steaks. Each one we tried was so juicy and tender and all of their products are 100% satisfaction guaranteed.
Each carefully packaged burger is individually vacuum sealed and ready to grill or cook indoors, so there is no waste.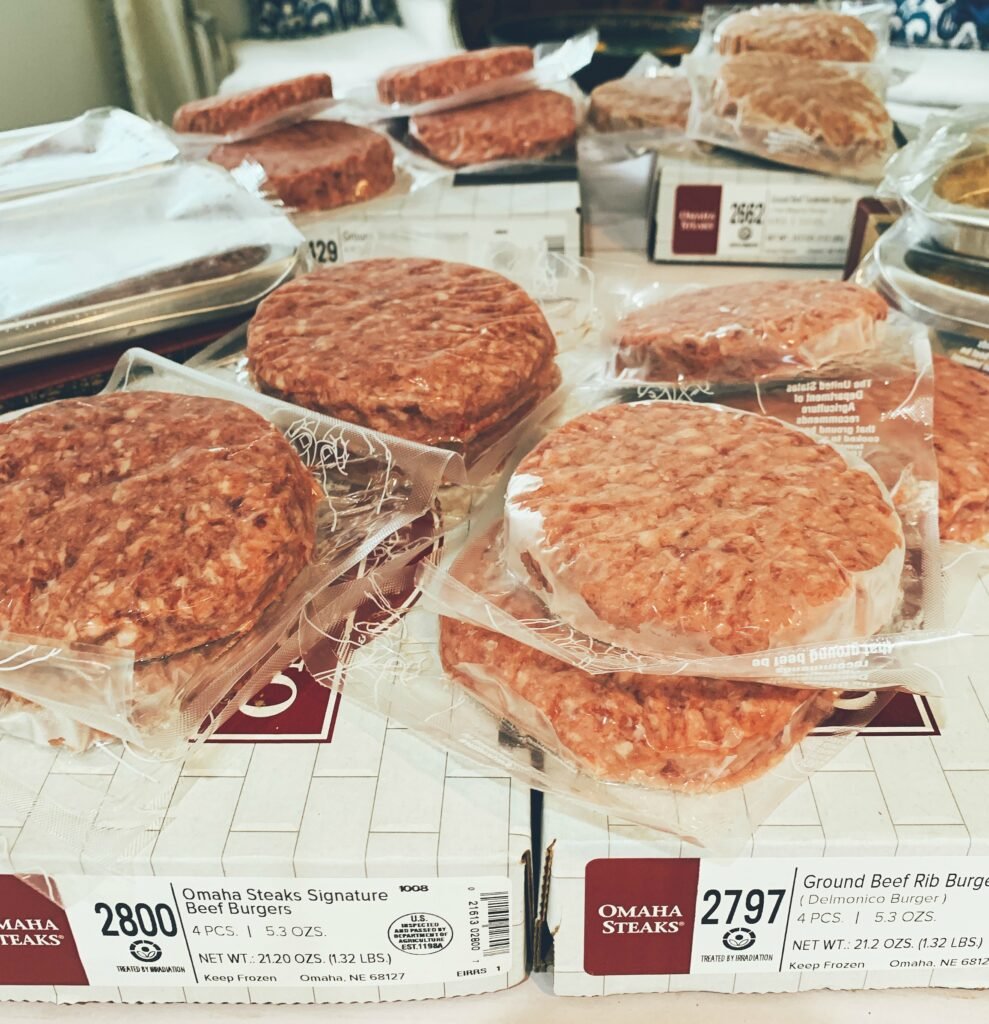 See what is on sale at Omaha Steaks.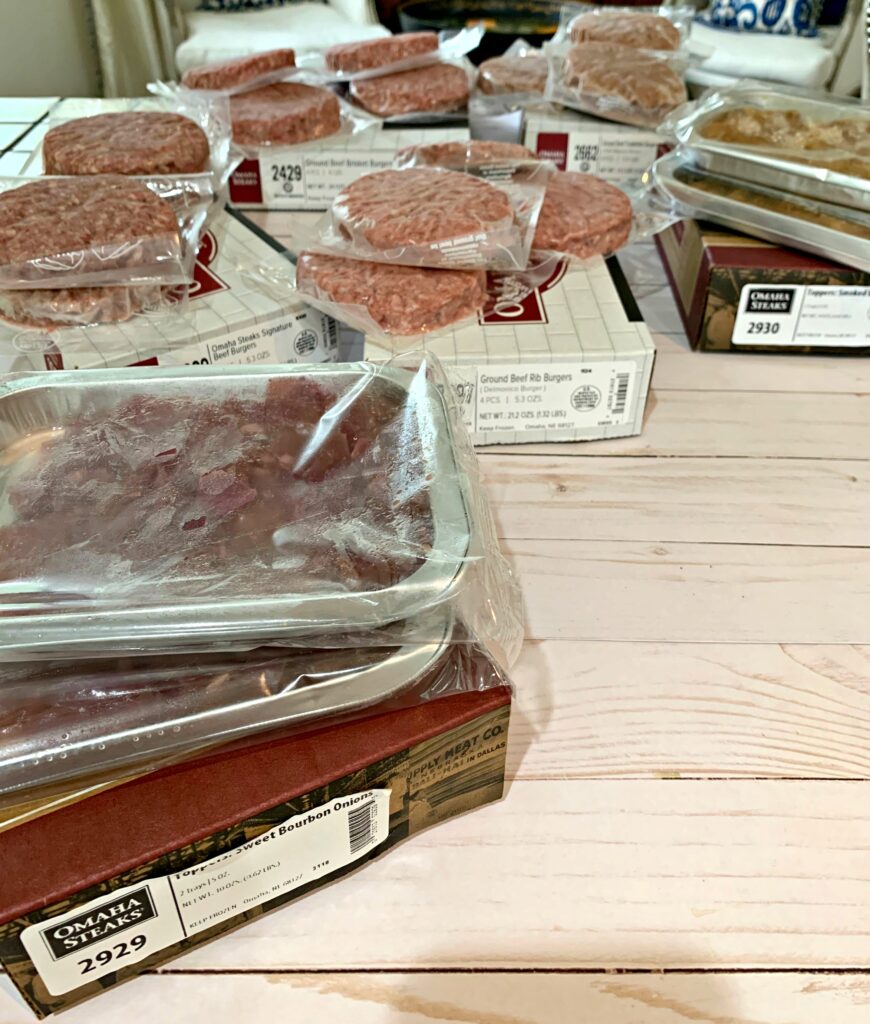 Take your burgers up a level with these two delicious ready-made toppings to dazzle your guests.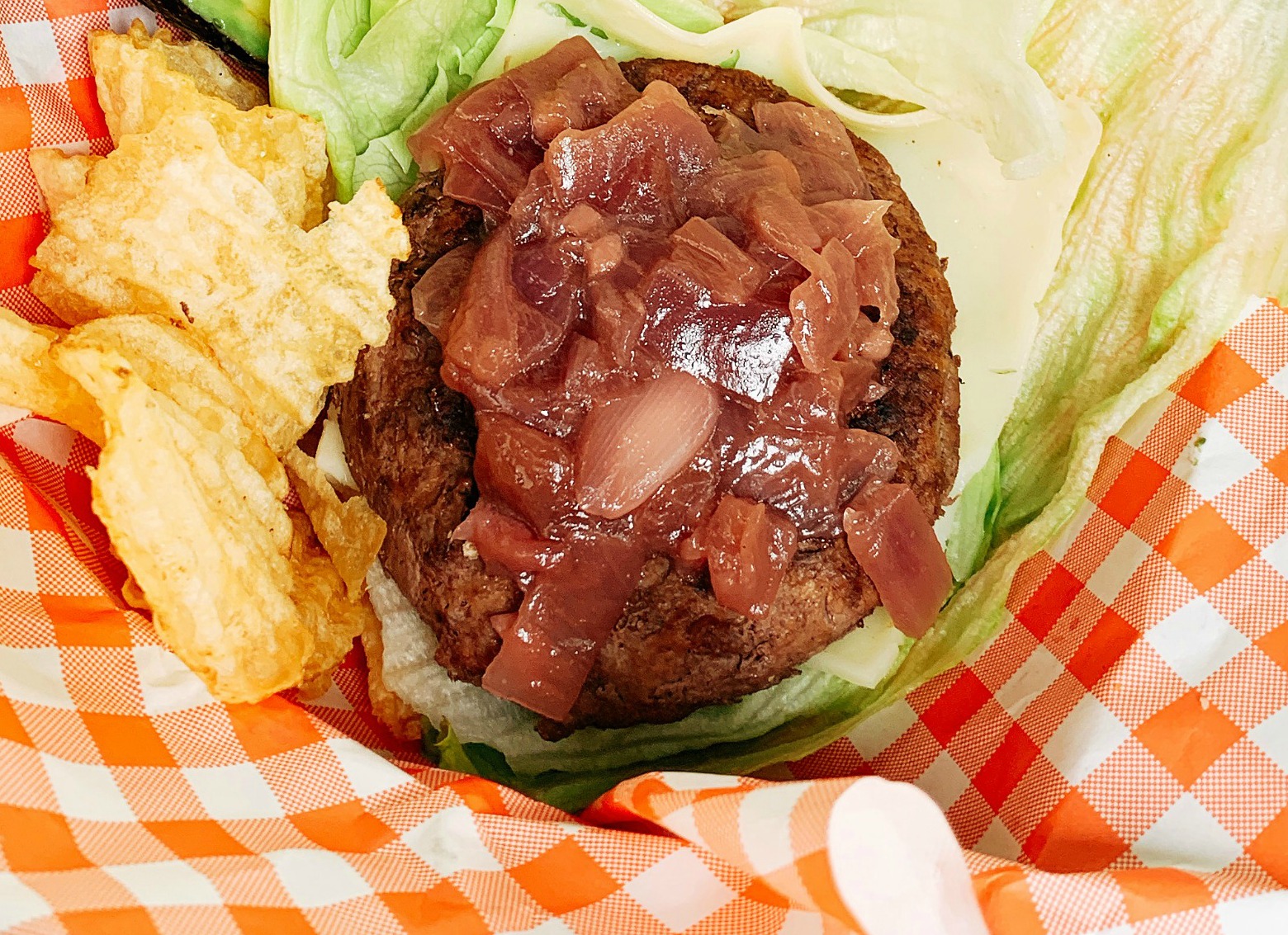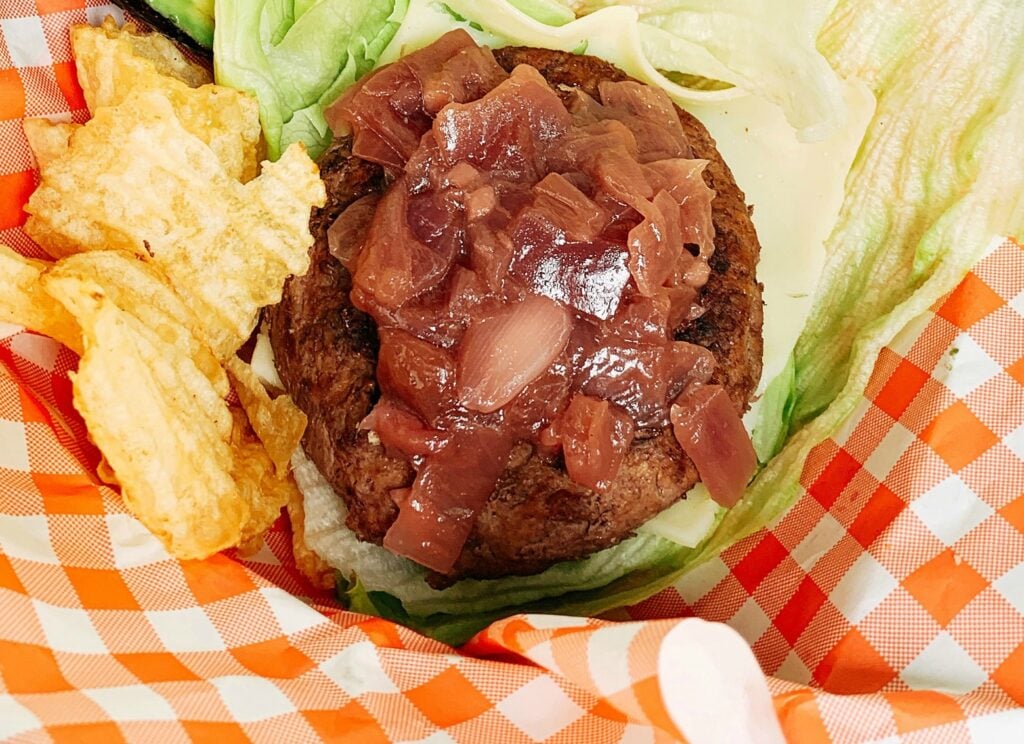 Honey Bourbon Onions
This delicious topping is made with red onions, honey, sherry wine, bourbon whiskey, and balsamic vinegar. I served it hot and bubbly.
This is sugar-cured bacon and onions in a sweet and sour sauce and is also great on steaks and pork chops.
Both of these toppings come in 2 metal trays and go right from the freezer to enjoying in as little as 10 minutes. They are so delicious!
Other traditional toppings we set out included cheese, lettuce, tomatoes, avocado, jalapeno peppers, relish, pickles and condiments. You can customize your burger bar according to your own preference.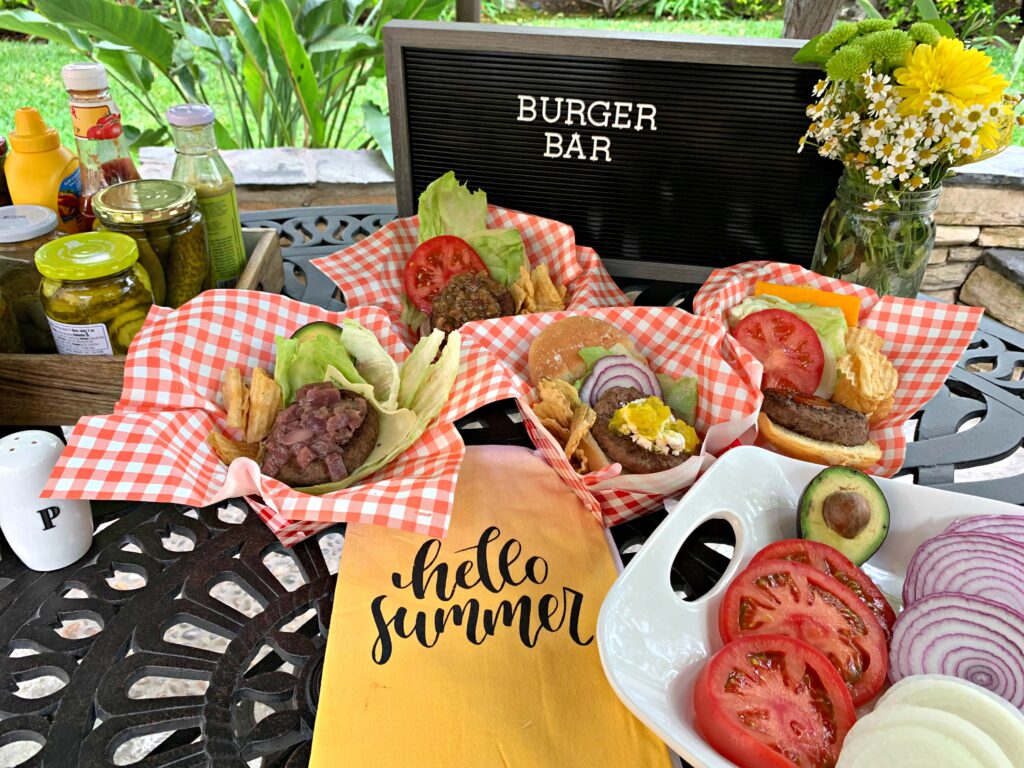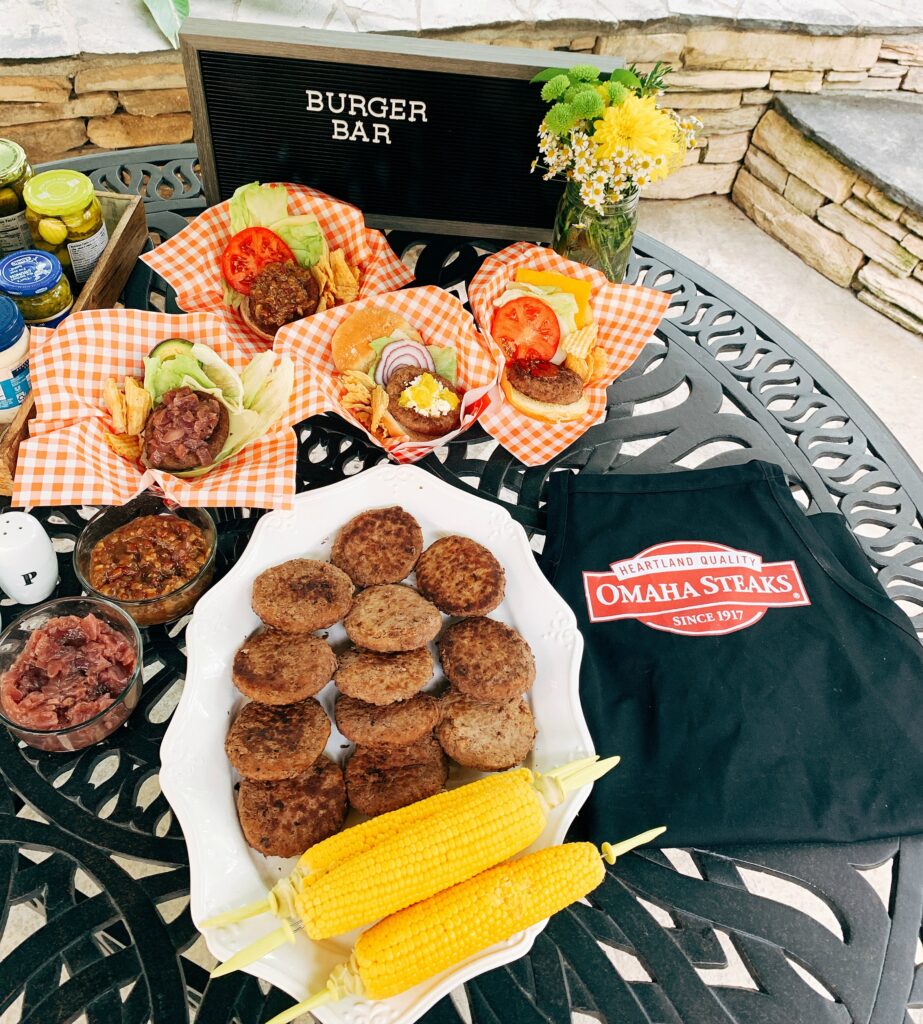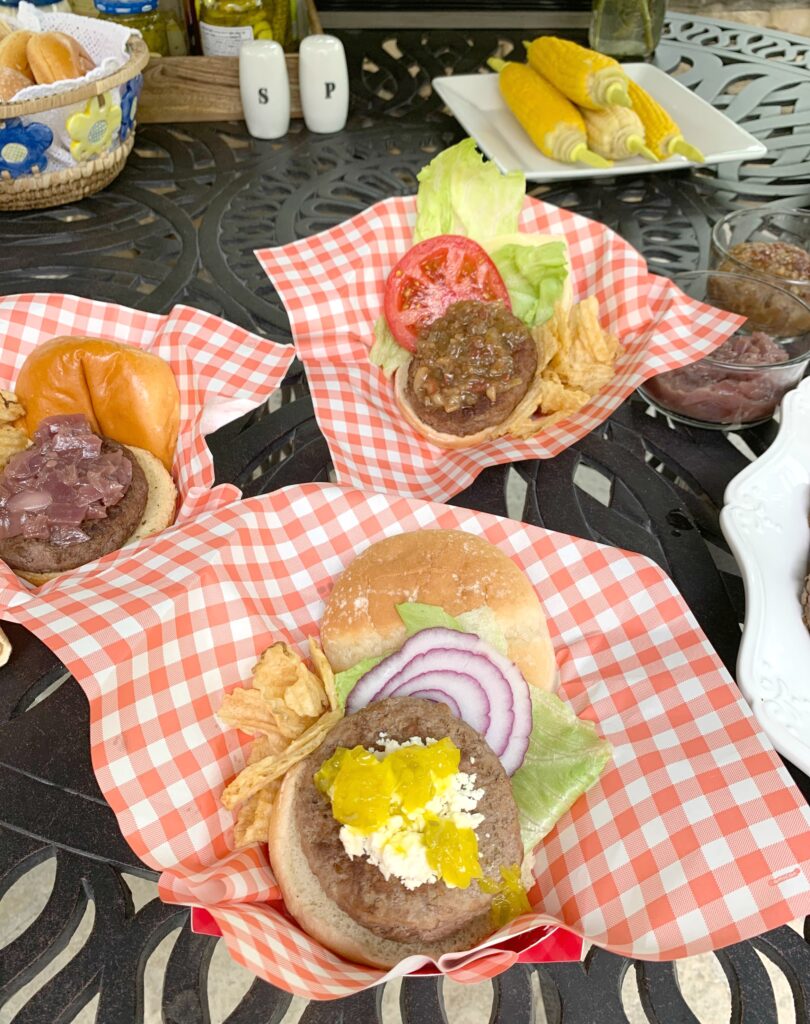 Make the Most of Grilling Season with These Grilling Tips