I'm keeping my freezer stocked with Omaha Steaks Boneless Chicken Breasts and here is why… When life gets busy, and you are asking yourself, "What's for dinner tonight?" stocking up on boneless chicken breasts is a smart solution. If you have them on hand, then you have endless options to get good food on the table fast.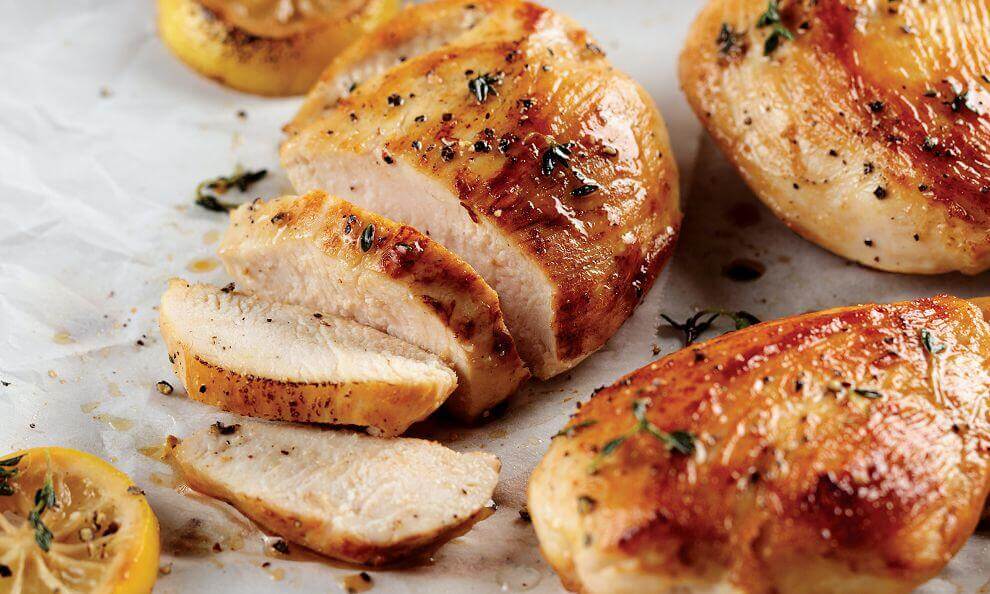 I have affiliate relationships which means I may earn a small referral commission at no additional cost to you if you shop using my links.
Quick Link to Omaha Steaks Boneless Chicken Breasts
I'm going to share a tasty recipe for you to try, along with some great places to find even more. To make dinner preparation even easier, I recommend ordering boneless chicken breasts from Omaha Steaks.
Everything you order is vacuum-sealed, carefully packed, and delivered to your door in their shipping cooler. You just pop them into your freezer and when you need them, you cook the exact portions you want so there is no waste. The boneless chicken breasts are individually packaged at 4 oz. each.
You may not have realized that Omaha Steaks offers much more than delicious steaks online. I've learned about so many other options to choose from including poultry, seafood, sides and desserts, and even skillet meals. A few years ago, I became an ambassador for Omaha Steaks and now I am not only proud to talk about them, but I also love feeding their food to my family. They continue to surprise and delight me with every order.
Chicken Breast Recipes
Boneless chicken breasts are so versatile. When the weather cooperates, you can grill them but you can also enjoy them baked, broiled, poached, sauteed, stir-fried or pan-fried.
Plus if you add the boneless chicken breasts to your slow cooker or Instant Pot, you can let the appliance do the work and your leftovers can be added to a salad or soup for tomorrow's lunch or dinner.
Cooking The Omaha Steaks Boneless Chicken Breasts
When you bake chicken, it will continue to cook from residual heat after you take it out of the oven. Let the chicken sit for 5 to 10 minutes and use a meat thermometer to make sure the internal temperature is 165 degrees Fahrenheit. This Weber meat thermometer is what I use. It is very inexpensive and available on Amazon.com.
You can poach chicken in a large skillet on the stovetop. Just add 1 to 2 cups of water or chicken broth. Bring it to a boil, then reduce the heat, cover and cook for 10 to 14 minutes until the internal temperature reaches 160 degrees. You can add your favorite spices and herbs for flavoring.
How to Cook Omaha Steaks Boneless Chicken Breasts
#1. Saute or stir-fry chicken breasts after cutting them into bite-sized pieces. Season with salt and pepper, Heat oil in a skillet over medium-high heat, and then cook the chicken for 4-5 minutes per side until it is cooked through.
#2. Before you grill chicken breasts, pat them dry and season with salt and pepper. Oil a clean grill and preheat to medium-high heat. Grill the chicken for 5-7 minutes on each side and use the meat thermometer to make sure the internal temperature is 165 degrees. If you want to add BBQ sauce, wait until the last few minutes so the sauce does not burn.
#3. Let your slow cooker do the work. Add a half-cup of water or chicken broth and cook on low for 6 to 8 hours. You can adjust flavors by adding dry spicy rubs, citrus, salsas, or sauces. Forgot to defrost your chicken breasts? You can cook frozen chicken breasts on low for 8 to 9 hours and use your meat thermometer to check that it is cooked thoroughly.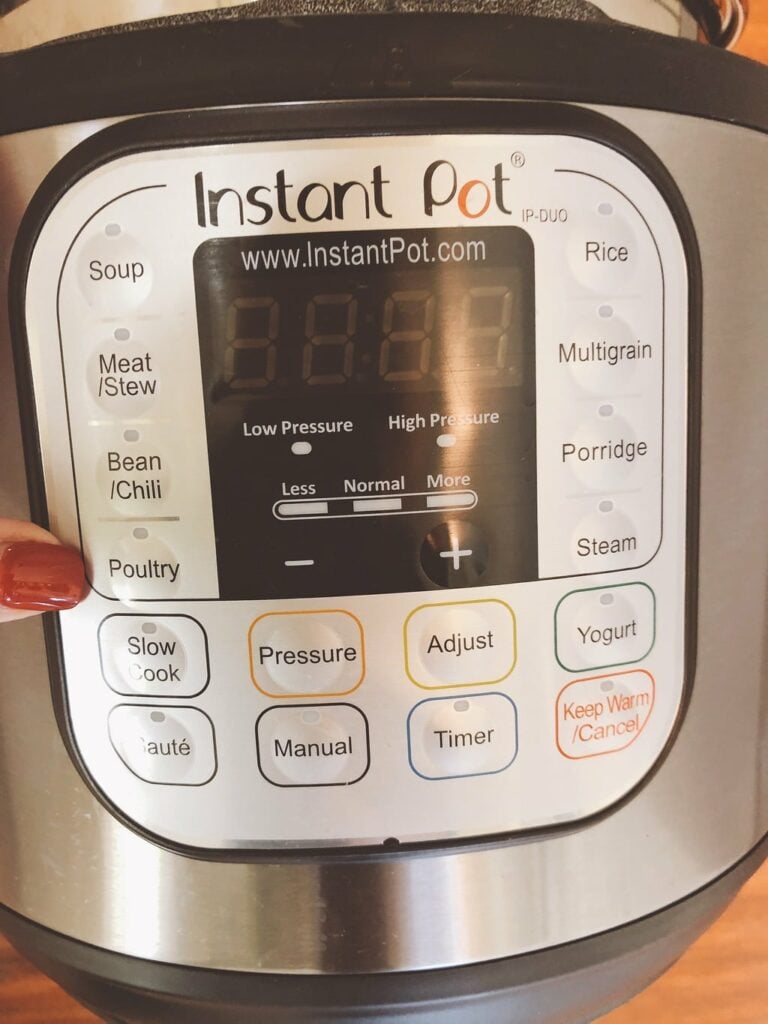 I have an Instant Pot that cooks them even faster. My Instant Pot has a setting specifically for poultry. It will take about 12 minutes for the Instant Pot to come up to temperature and then another 10 to 15 minutes of cook time. Depending on how you like your chicken cooked, you will add a few extra minutes for the steam to release before it is ready. If your chicken is frozen, it will take about 5 minutes longer for the Instant Pot to come up to temperature.
Find Omaha Steaks Boneless Chicken Breast Recipes
You can find delicious chicken recipes right on the Omaha Steaks website plus I have a Pinterest board where I save my favorite chicken recipes. If you are on Pinterest, here is a link to my Chicken recipes pin board. I invite you to save the recipes that look good to you too!
Honey Balsamic Boneless Chicken Breasts Recipe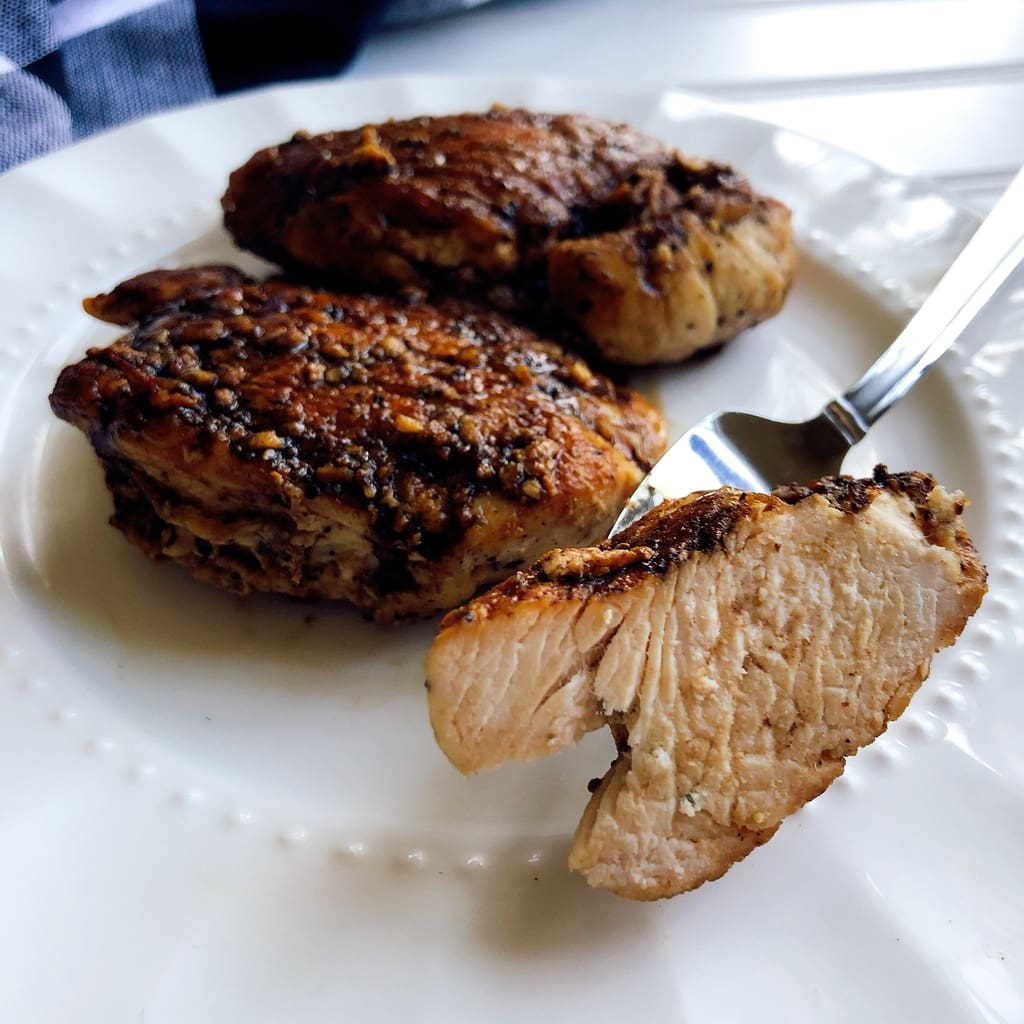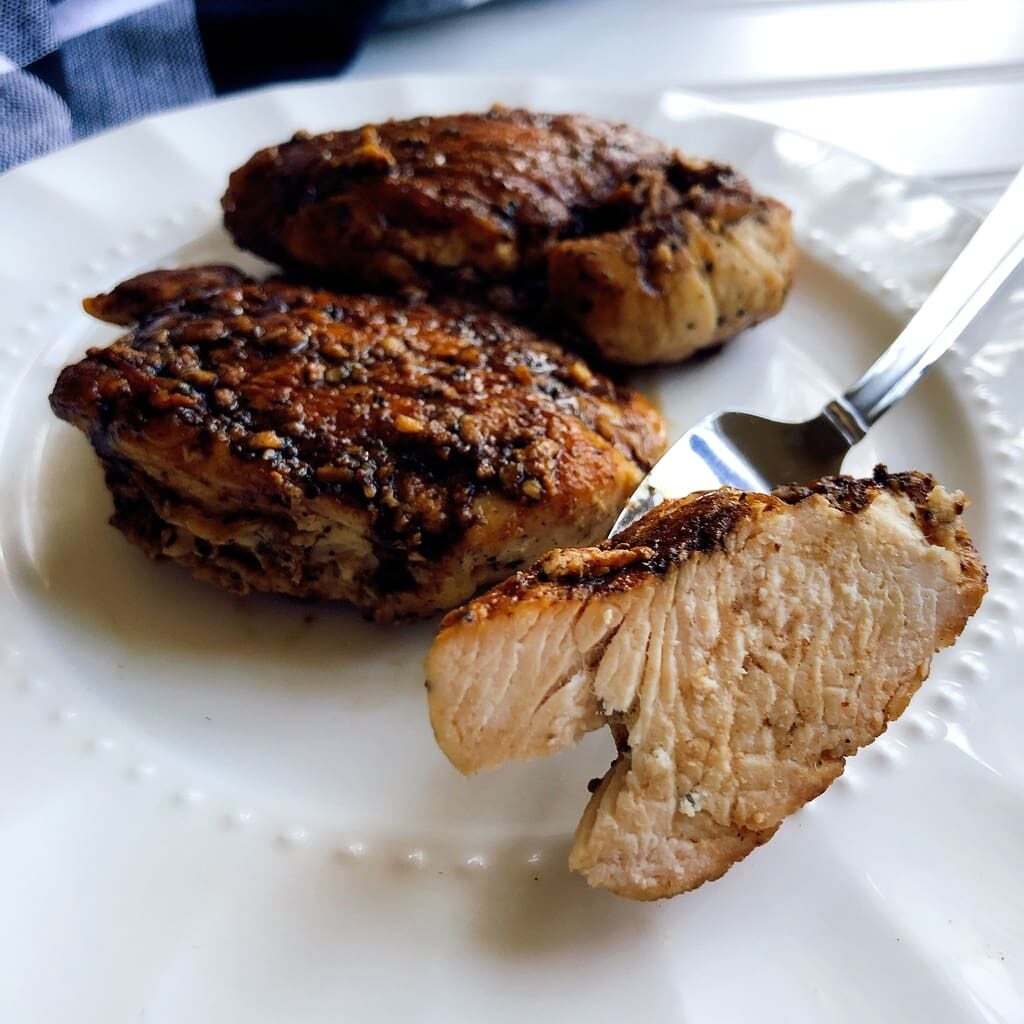 Here is your shopping list although you probably have most ingredients in your pantry!
Ingredients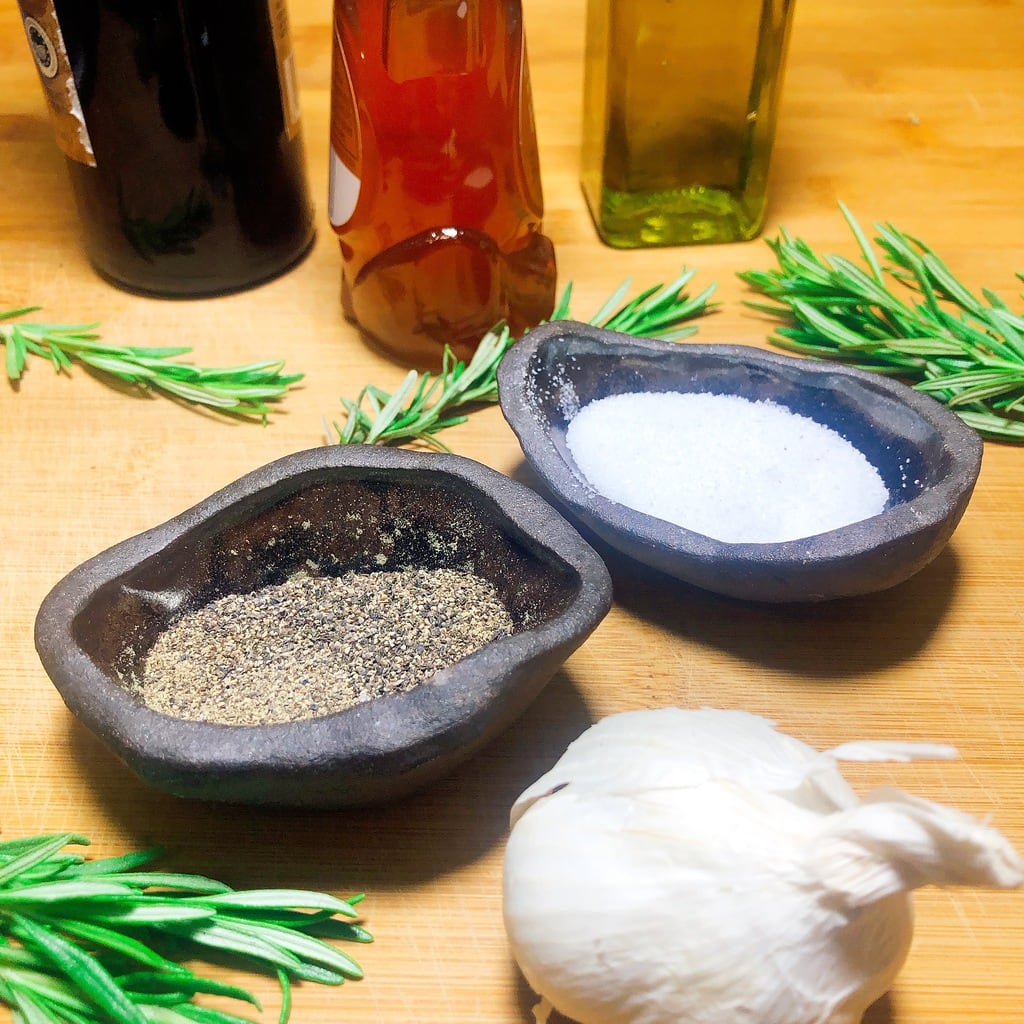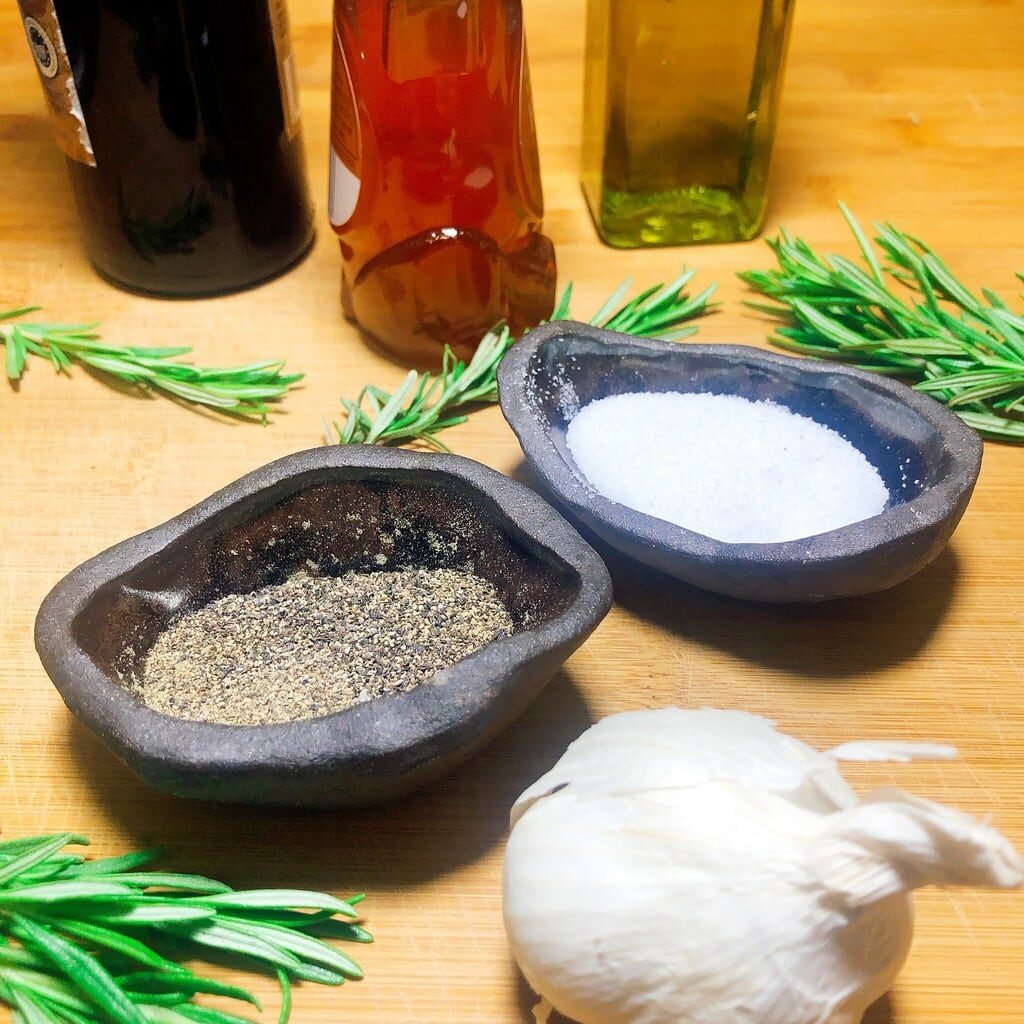 4 Boneless Skinless Chicken Breasts
2 Tbs Honey
1 Cup Balsamic Vinegar
2 Cloves Minced Garlic
2 Tbs Olive Oil
Salt and Pepper to Taste
How To Make Honey Balsamic Boneless Chicken Breasts Recipe
#1. Set oven to 375 degrees to preheat. Pat chicken breast dry with a paper towel and season with salt and pepper on both sides. Heat olive oil in a skillet or frying pan. Add garlic and cook in oil for 1-2 min until lightly browned. Add chicken breast to skillet and cook on each side for about 4 minutes to brown chicken.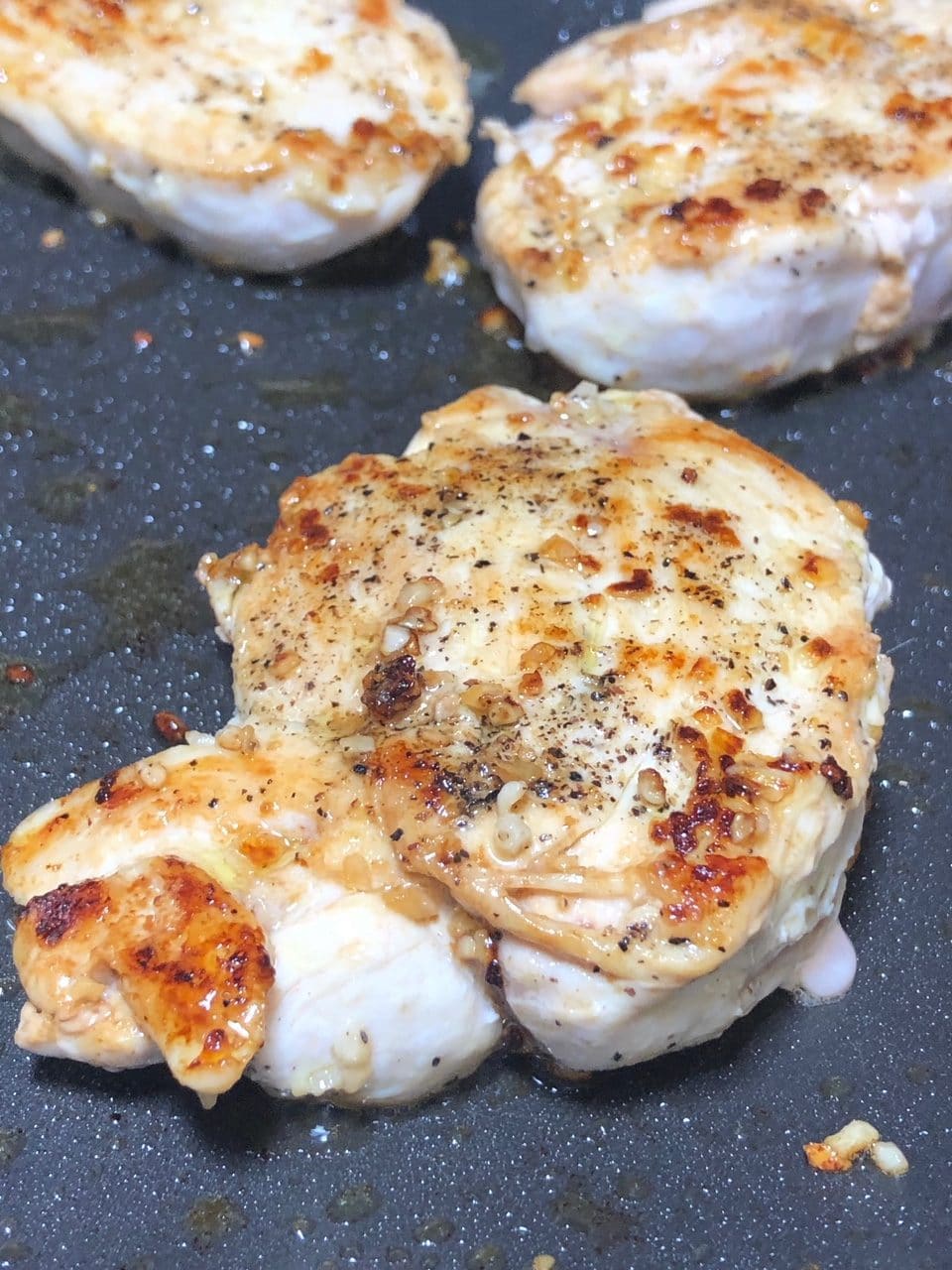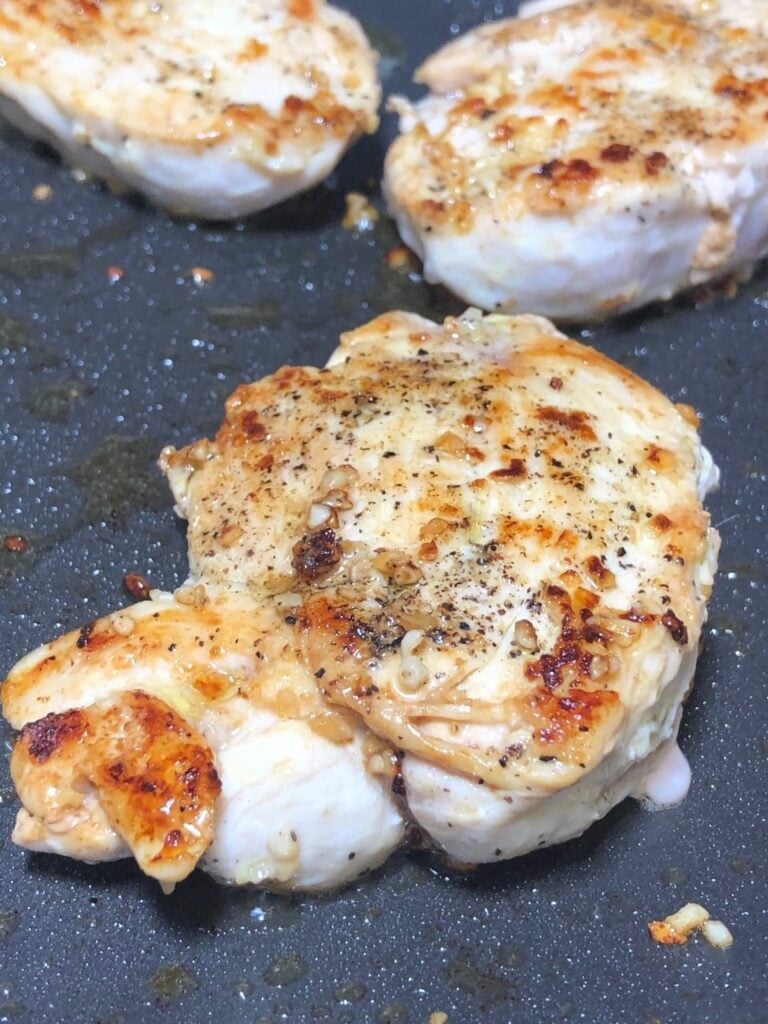 #2. Once chicken is browned on each side place in a casserole dish and cover with foil. Place in preheated oven and bake for 20 minutes
#3. While the boneless chicken bakes, add honey and vinegar to a small saucepan and whisk together. Cook on high heat until the sauce is boiling. Once the sauce is boiling, reduce heat to medium-low and let simmer for 10-15 minutes. The sauce will reduce by half.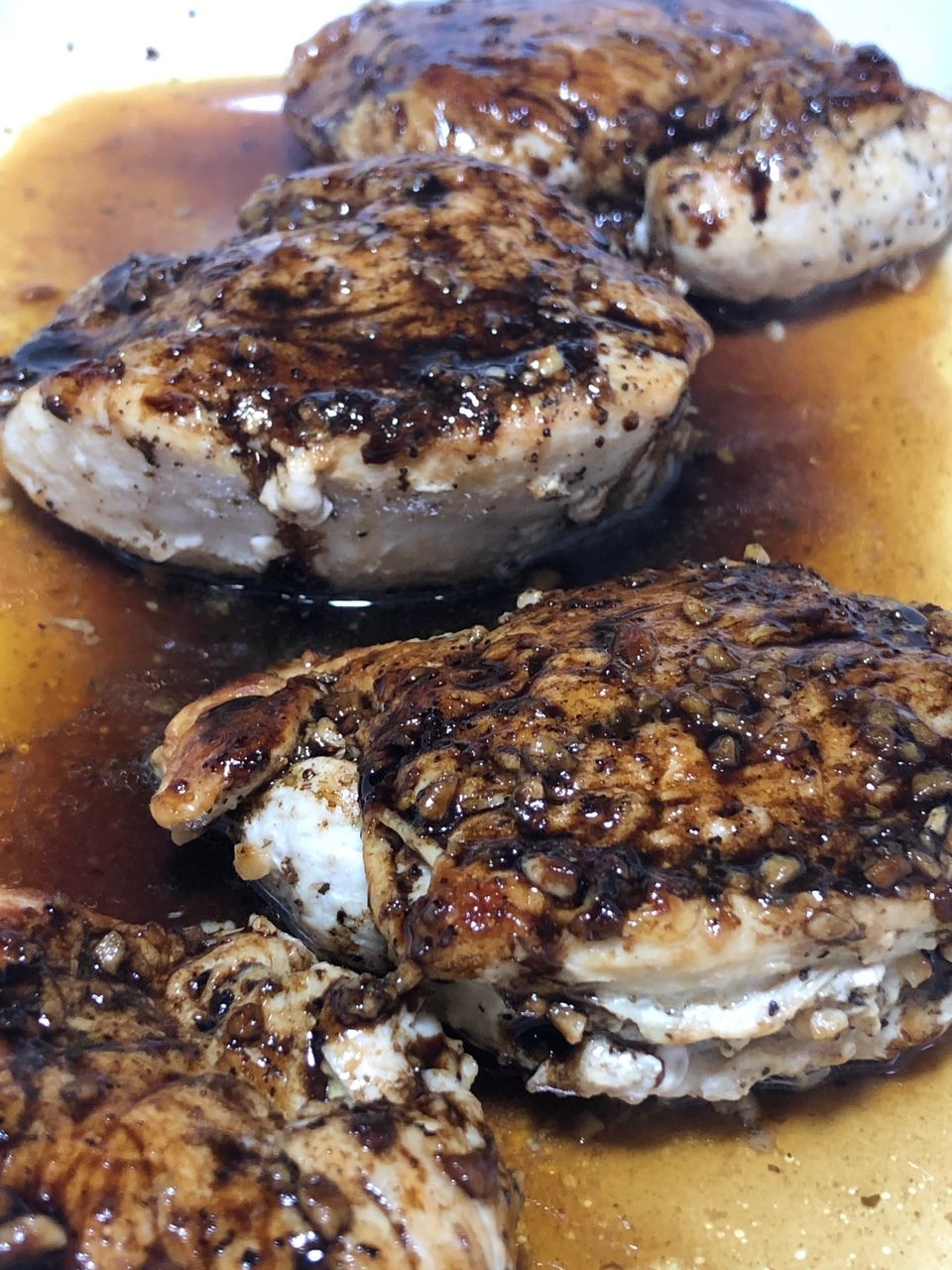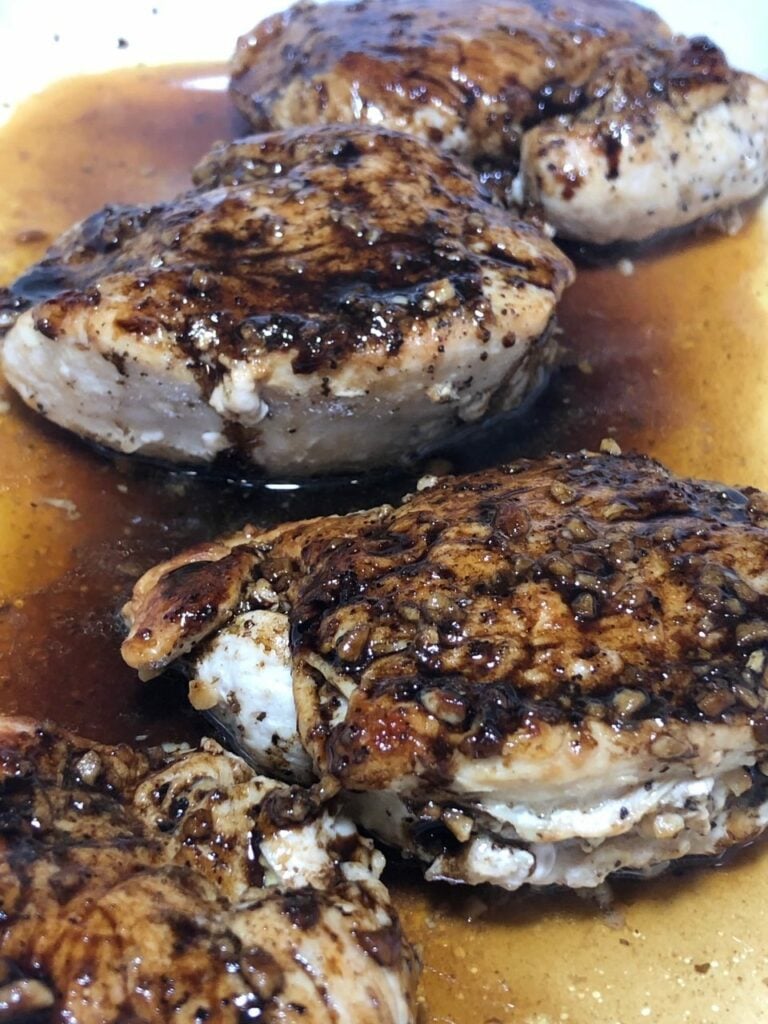 #4. When the chicken has finished baking for 20 minutes, remove it from the oven and uncover it. Brush chicken breast with balsamic glaze and bake for 10 minutes uncovered. and top with the remaining glaze. If you want to add a garnish, I recommend a sprig of rosemary.
#5. This delicious lean protein dish can be served with a salad and your favorite vegetable. Enjoy!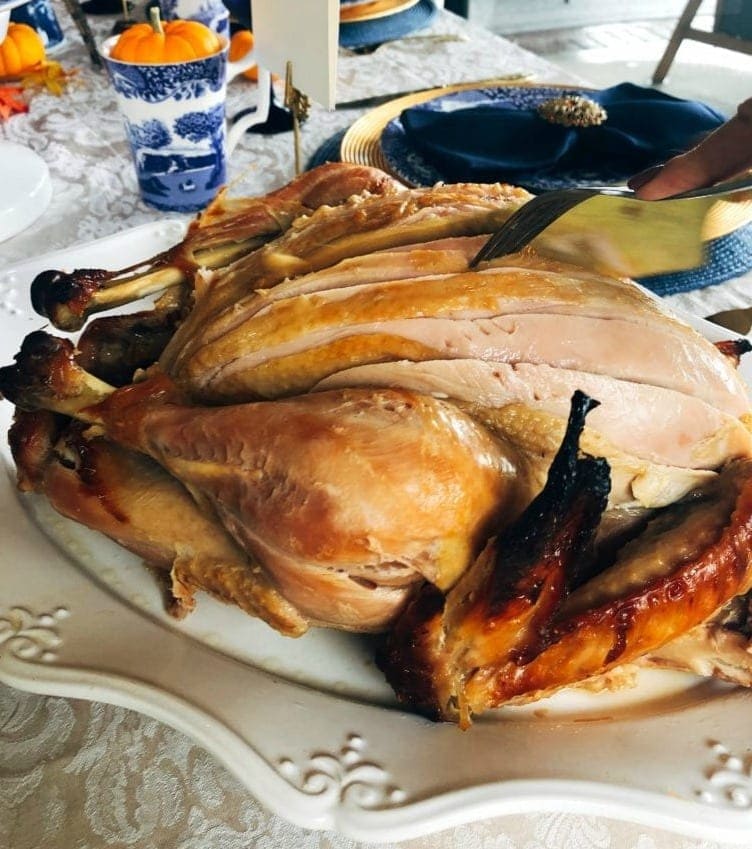 Ordering from Omaha Steaks
The next time you are placing an order at Omaha Steaks, be sure and take a minute to look around the website. I think you will be surprised at all the selections. Last year, I had my Thanksgiving turkey and sides delivered and it was the best I've ever had. If you love seafood, be sure to click the World Port Seafood tab. I enjoyed their lobster tails on New Year's Eve. I highly recommend ordering the Argentinian Shrimp. If you are wanting to stock up on freezer-to-table options, see their one-pan skillet meals. You will discover so many dinner solutions and delicious options.
More Chicken Recipes
Getting Healthier with Lean Protein
I've begun a new way of eating combined with daily fitness. I am paying closer attention to how I feel after I have eaten certain foods. I've learned that when I eat lean protein at dinnertime, I am satisfied and full until breakfast in the morning. I no longer find myself needing a little snack before bed, my cravings have subsided and I even think that I sleep better all due to eating protein at my last meal of the day. Boneless chicken breasts can also be incorporated into gluten-free diets, Keto diets, and low-sodium diets.
Buying your boneless chicken breast in bulk from Omaha Steaks will save you a lot of money! You can also find additional ways to save money at Omaha Steaks. Great gourmet proteins for the building blocks of delicious meals are waiting for you at Omaha Steaks!
Make the Most from Your Amazon Prime Membership (try it for FREE!)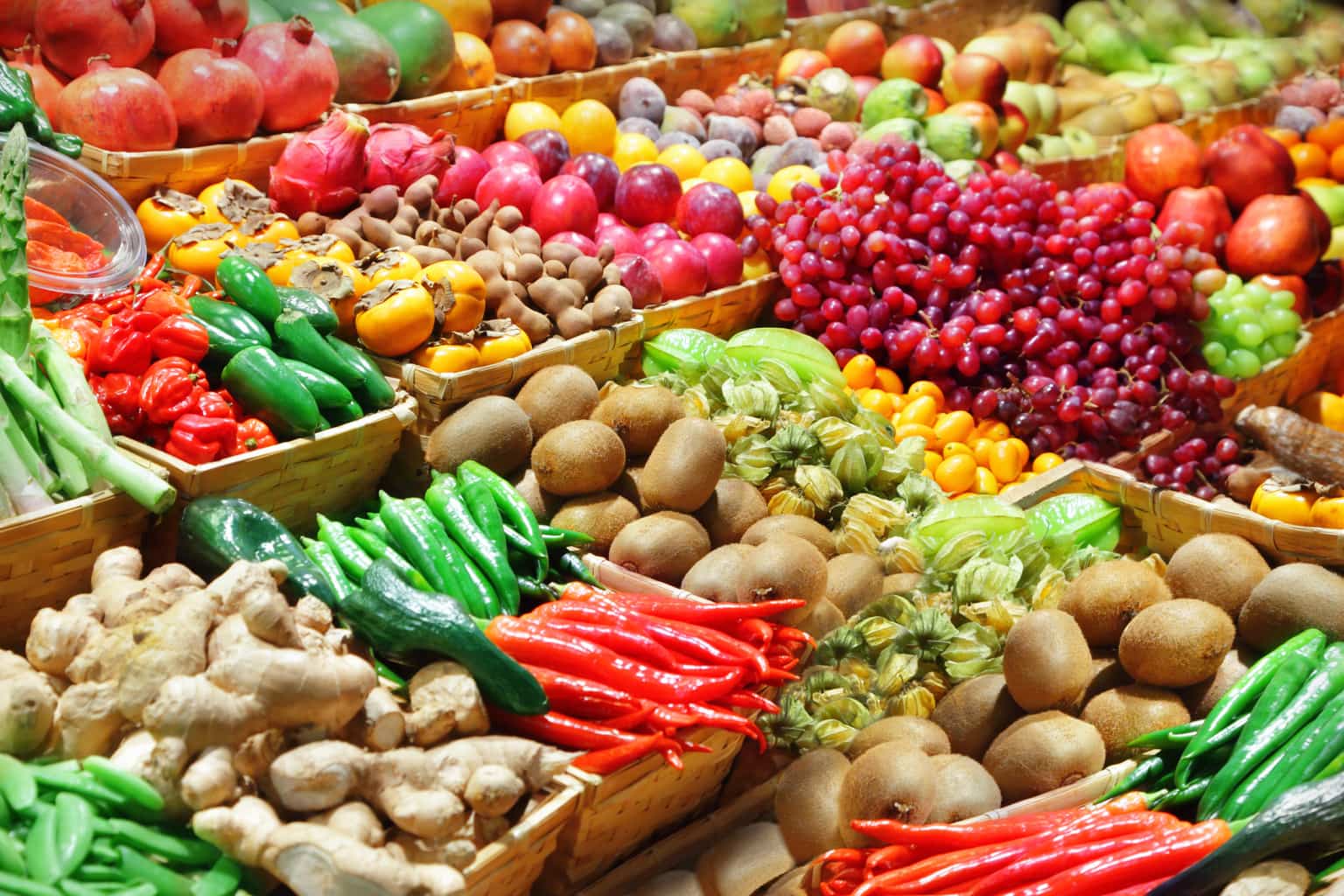 Join Amazon Prime
Try Amazon Prime for FREE with a one-month free trial. After one month, you can decide if the cost of the membership makes sense for you and then cancel before you get charged for the membership. You do need to enter a credit card to access the free month so write the ending date on your calendar and set up an alert so you can decide if you want to keep it or cancel right before your free month ends.
Try Amazon's Subscribe & Save Feature
Have you ever tried Amazon's Subscribe and Save feature? It will save you at least 5-15% on your reoccurring purchases. Plus you won't run out which is especially helpful these days. I use this for our favorite snacks, dog food, vitamins, household supplies, and more. You can pause or cancel orders easily from inside your account.
Save at Whole Foods Market
Find many exclusive weekly deals all over the store, and save an extra 10% on hundreds of sale items. Keep up to date on featured Prime Member Deals every week.
Skip the trip to the store
With Amazon Fresh, get 2-hour delivery on just about anything. Check here for availability in your area.
Here are 30+ Tips to Save More at the Grocery Store
Kitchen Gadgets To Make Cooking Easy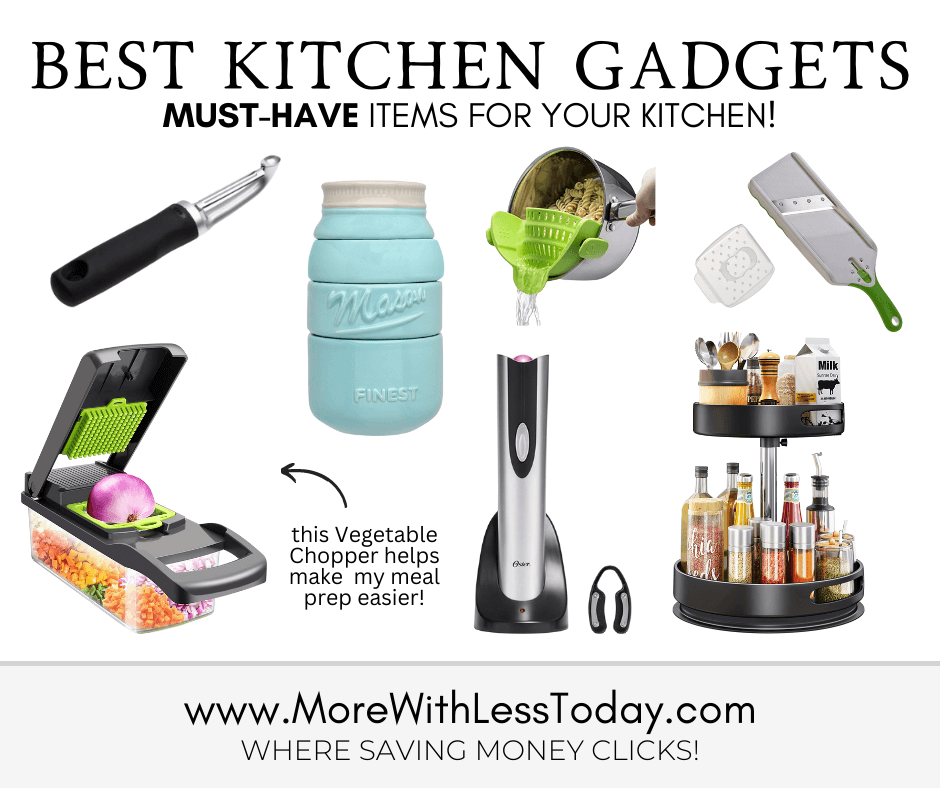 Click here to see my favorite affordable kitchen gadgets that make cooking easy!
Sign Up for Our Email List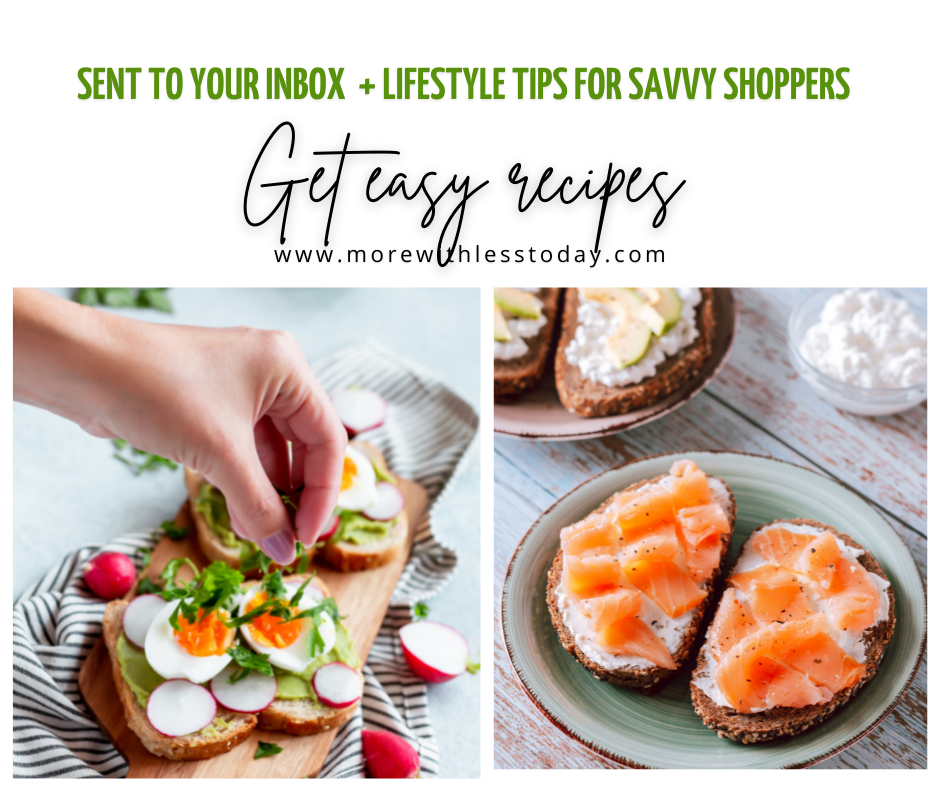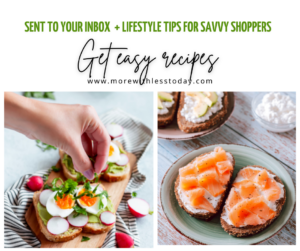 Have more delicious recipes sent straight to your inbox! We also share lifestyle ideas for shopping, travel, pets & more. We would love to connect with you.
Sign up for our emails and know we respect your privacy and will never share your email with anyone else.
Don't forget to share this recipe with your friends and loved ones. If you are on social media, I would love to connect with you on Facebook, Instagram, Pinterest, or Twitter. Just click on the links to visit my profile. Leave a message and I will follow you back!